Indian Government has been aggressively working on Road Development to boost growth for the last 20 years. This has been helping commuters with fast and easy travel.
The latest boost comes with the foundation stone laid by the Prime Minister for the Ganga Expressway in UP.
The Ganga Expressway connecting Meerut with Prayagraj will be India's longest expressway to be implemented on a design, build, finance and operate (DBFOT) basis. On completion, it will also provide direct connectivity between Delhi NCR and the eastern region of Uttar Pradesh.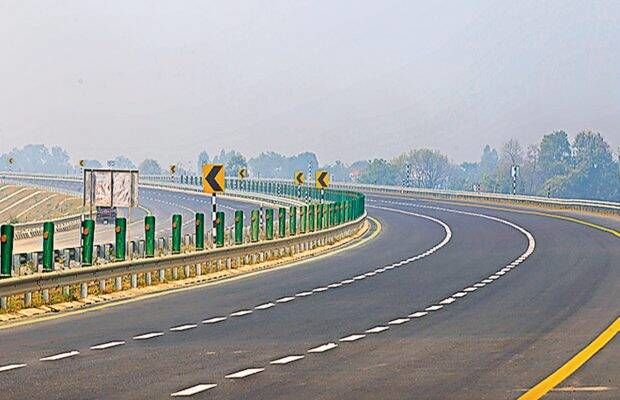 How will the Ganga Expressway benefit commuters?
-The 594- kilometre long expressway will start near the Bijauli village in Meerut and extend near Judapur Dandu village in Prayagraj via Meerut, Hapur, Bulandshahr, Amroha, Sambhal, Budaun, Shahjahanpur, Hardoi, Unnao, Rae Bareli, and Pratapgarh.
-It will have a 3.75-metre wide service road for smooth commute of residents living in nearby villages.
-The Ganga Expressway is set to reduce the travel time between Delhi and Prayagraj to just 7 hours.
What is the budget for the Expressway and when will it be completed?
With a budget of over ₹36,200 crore, the project was approved on November 26, 2020. This expressway will be completed by 2024.
Who is building the Expressway?
Adani Enterprises Ltd (AEL) has won contracts from the Uttar Pradesh government to build three stretches (464 kms) of the Ganga Expressway project from Budaun to Prayagraj in a deal worth ₹17,085.16 crore. IRB Infrastructure will be developing the balance of 129.7 km for Rs 6,555 crore.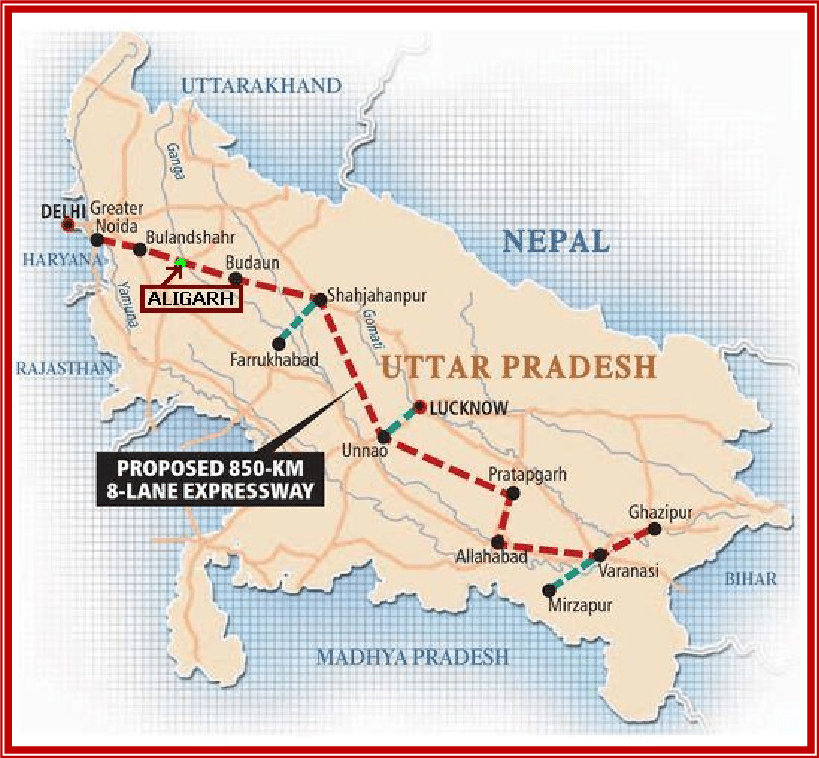 Key Highlights of the Project.
-The six-lane expressway, expandable up to eight lanes will have 120 metres wide right of way the total land area acquired for the construction of the roadway.
-There will be seven railway overbridges, 14 major and 126 minor bridges, nine public convenience centres as well as 381 underpasses on the expressway.
-The expressway will also have a 3.5-kilometre long air-strip for assisting emergency take-off and landing of Air Force planes in Shahjahanpur.
-An industrial corridor is proposed to be built along the Ganga Expressway to give a fillip to multiple sectors including industrial development, trade, agriculture, tourism etc.
-Some 18,55,000 saplings will also be planted along the expressway to protect the environment.
As per reports, it has been learnt that electricity will be generated through solar energy on the land acquired for the project.
Think we missed out on something? Let us know in the comments section below. Or write about it here and earn Tripoto Credits!