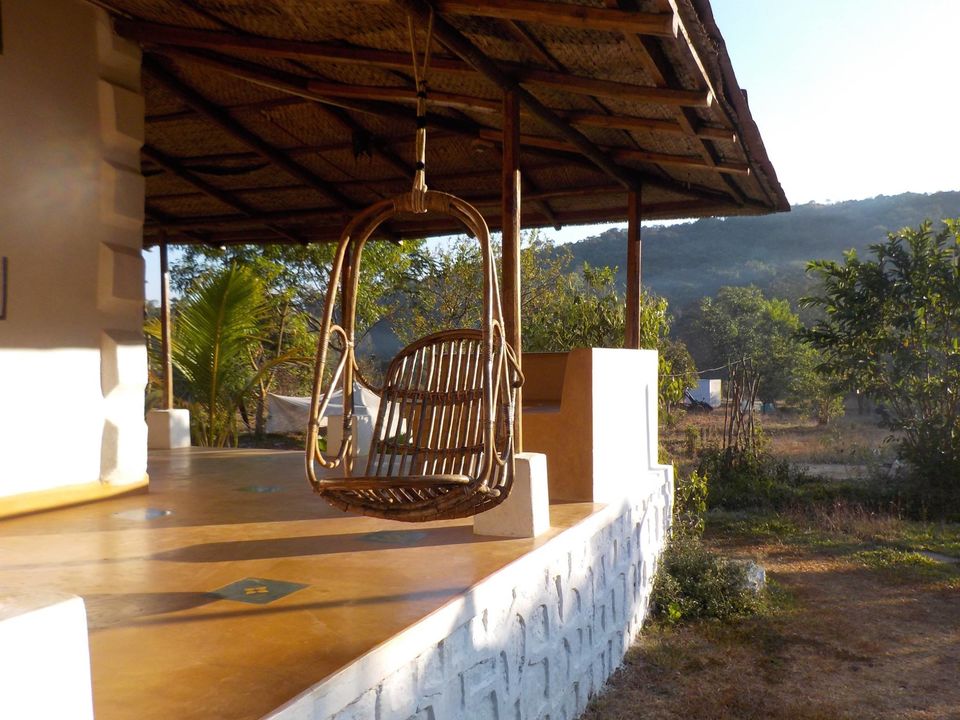 After all these years of travel, even now when I sit down to plan for my next travel destination the search keywords are still the same. They still reflect the same enthusiasm and affinity I have towards nature, landscapes and experiential travel that I have been harboring ever since I started traveling solo - "best/beautiful authentic landscapes and experiences in <destination>" Why should it change after all? Like many of us, the craving for authentic, earthly and pure local experiences drive a lot of travelers across geographies in remote regions. However, it does come as a surprise that one of the best and most authentic travel experiences of all can be enjoyed right next to the party capital of India - Goa!!
With a promise of panoramic starry night, clear and gentle music of small natural streams and nothing disturbing your perfect date with nature - not even cellphones, Off The Grid is probably your best bet for the most authentic and captivating experience - EVER!!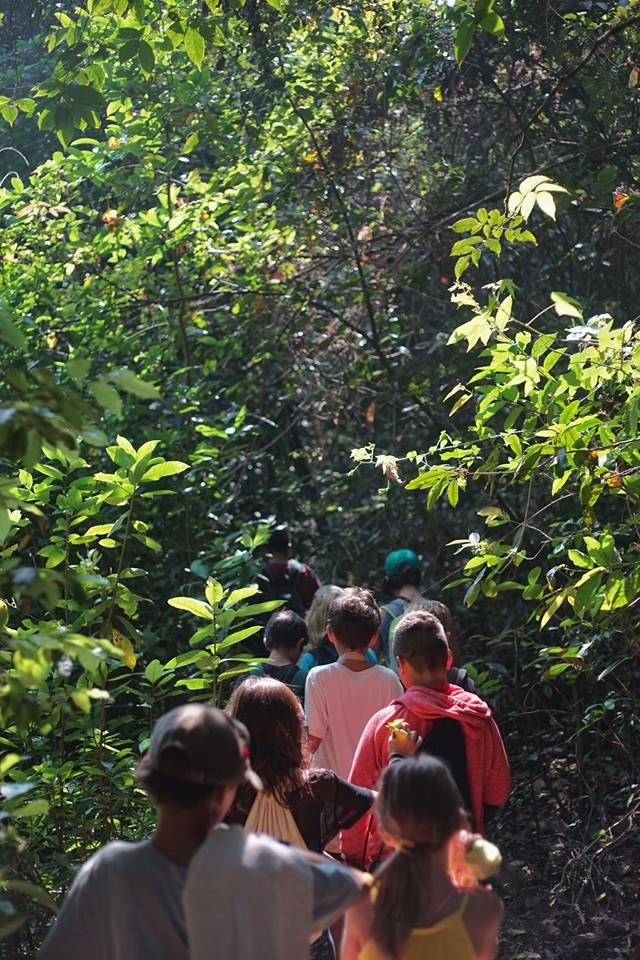 This exclusive home-stay, run by a lovely Indo-English couple, is tailor-made for all travelers and nature enthusiasts looking for a break free from rush of daily life and spending a few moments amidst calm and serenity of natural landscapes. This charming farm offers its guests the ideal opportunity to let go of their worries and surround themselves with rich flora and fauna of the Western Ghats.
About the property
Don't be surprised when you see pretty ceramic ware taking shape in the small clay studio inside property premises. For Sylvia Kerkar, the co-owner of Off The Grid, clay and mud have been the toys of choice for the past 18 years and her small clay studio at Off The Grid is still one of the most enchanting and authentic part of this unique home-stay. Located at an altitude of 600 meters, this pretty home-stay on the border of Karnataka and Goa is blessed with a wonderful climate and enviable flora and fauna all around.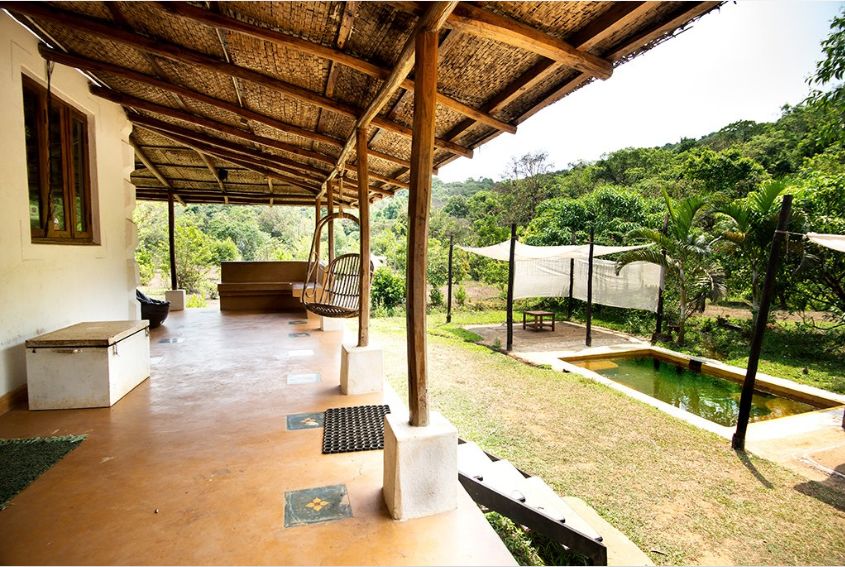 The property was setup by Sylvia Kerkar, a passionate ceramicist, and her better half John Pollard, a passionate adventure sports enthusiast and the first person to open South India's rivers for white water rafting, as a laid back self-sustaining ecosystem close to nature. True to its name, the home stay is truly off-the-grid in more ways than one. They use their own basic energy supply, predominantly solar, to meet their daily requirements. With a small waterfall for year-round water supply and firewood as fuel for cooking in ovens and grills, this farm lets you live as close to nature as you possibly can. A small farmland around the property provides rice, vegetables, salads and some fruits to meet the demands of guests staying here - how cool is that!!
Stay options
Off The Grid offers accommodation in 3 cozy options:
1. The stream facing cabin, with a sit out overlooking the jungle and stream, ideal for 3 people.
2. The airy and elevated rooftop rooms, offering great views of natural surrounding and ideal for families.
3. The large furnished tent for those craving for camping experience. This private accommodation with exclusive sit out area in front is perfect for romantic getaway for a couple.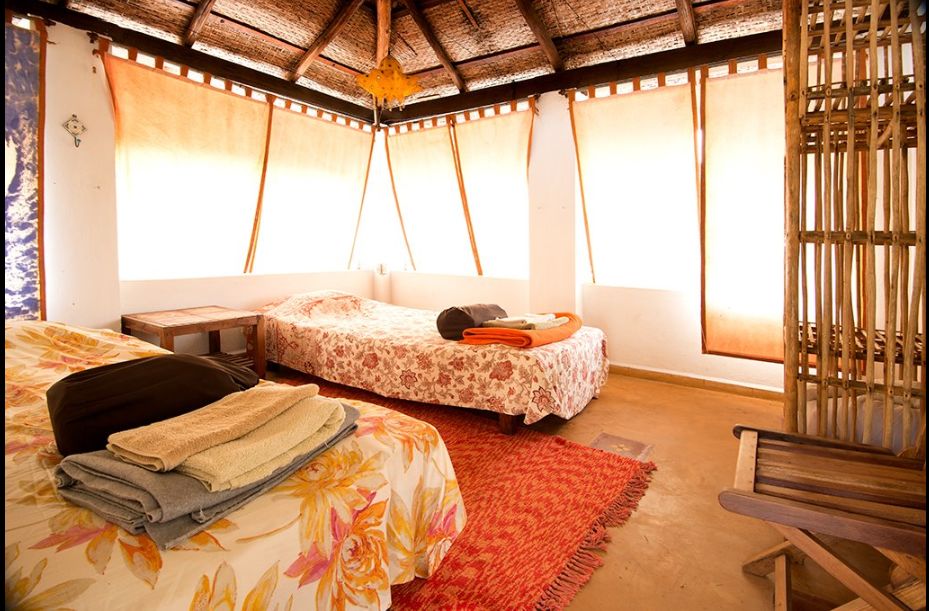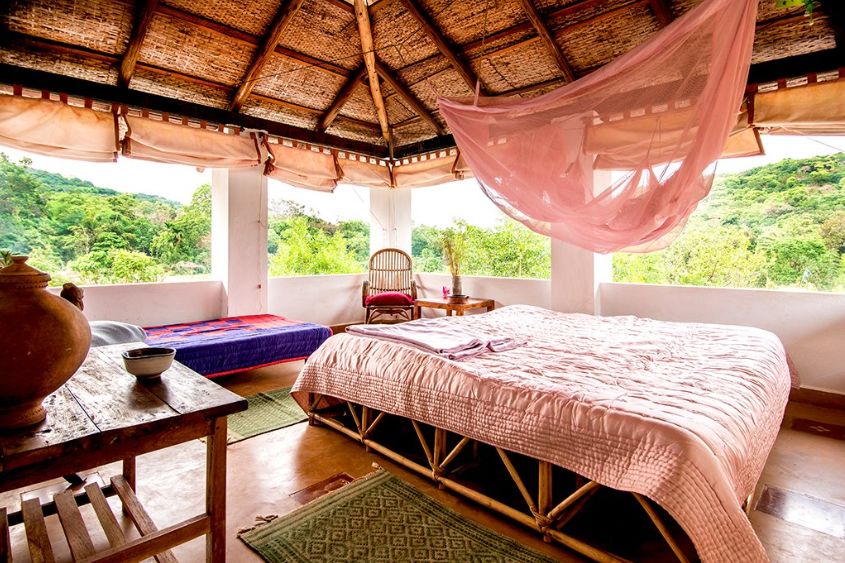 Food
Staying true to its mission of self-sufficiency and authenticity, you fill find a menu of healthy Indian, European and Asian dishes prepared with local ingredients, most of which are plucked straight out of the gardens and farmland in the property and cooked in authentic open ovens and grills.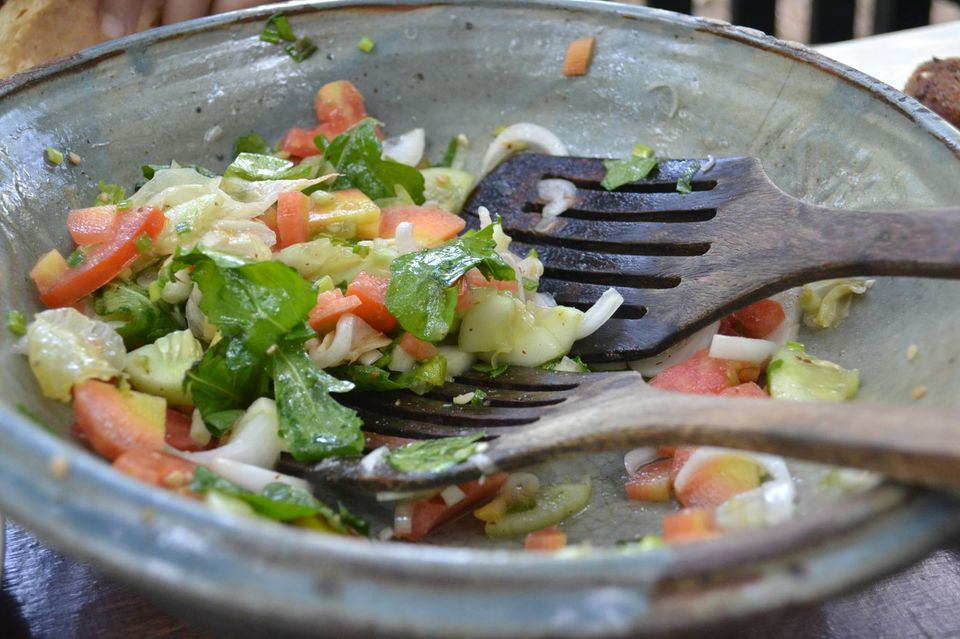 Be prepared for some pleasant surprises as the staff always tries to cultivate different pulses and vegetables in the garden from time to time.
Cost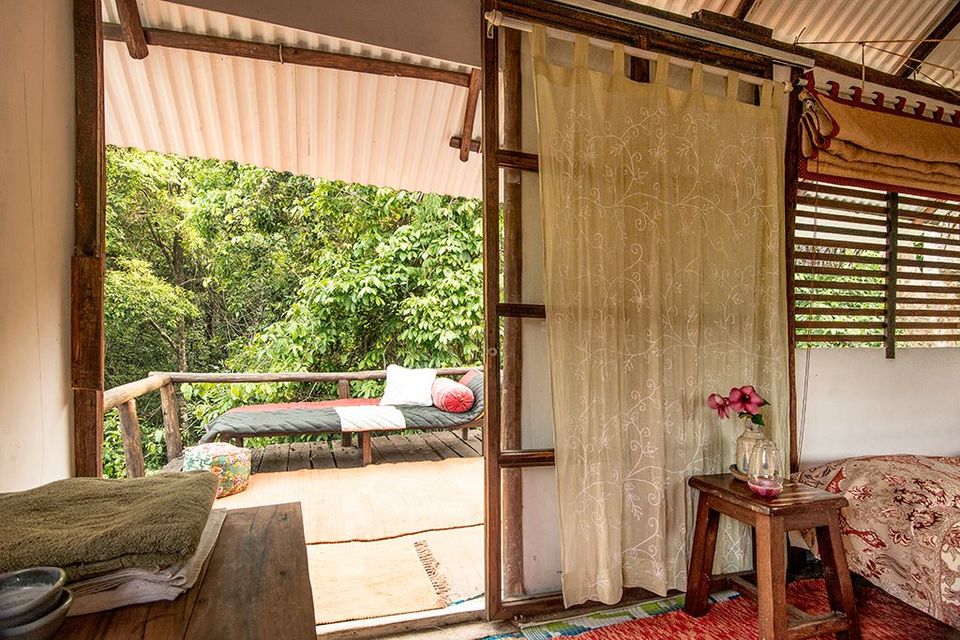 The cost on twin sharing basis is 3500/- per person per night, while it is 5000/- for single accommodation. The cost includes stay, food and trekking into surrounding forests. Cycling and pottery sessions in the clay studio is charged extra if requested, based on availability. You can make your inquiries here.
Best time to go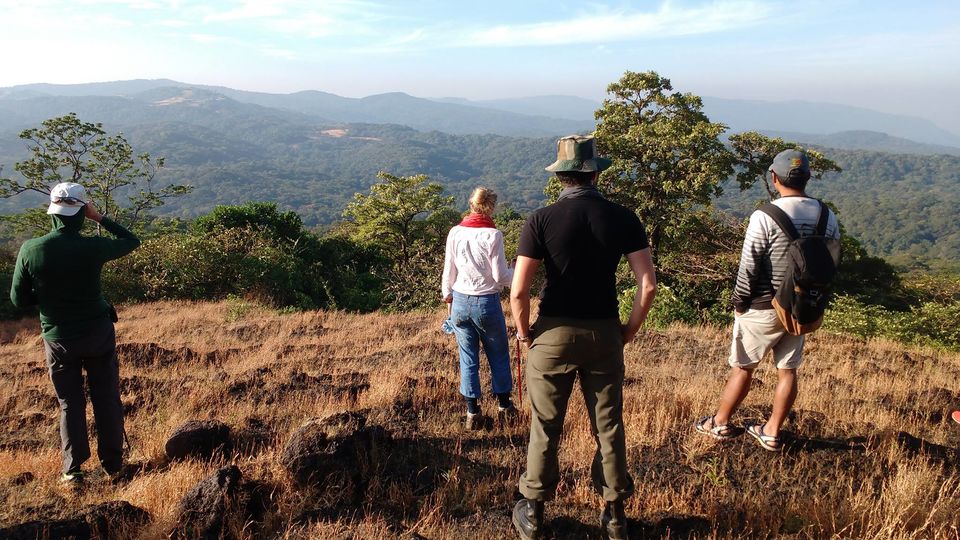 With pleasant temperate climate all year round, the property is ideal for visit in every season. From pleasant evenings and starry skies in summers to streams in their full glory and bountiful flora and fauna welcoming you in monsoons, there is something worth experiencing here all through the year.
Activities
Trekking and waterfalls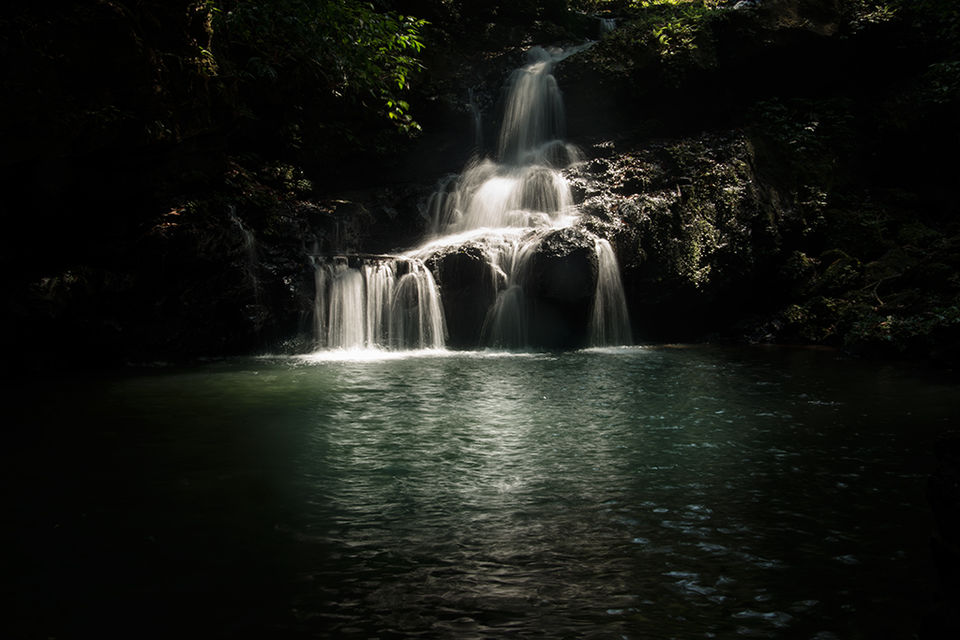 The property is located in proximity of some of the most beautiful waterfalls in the surrounding Ghat section, which the staff will happily lead you to. The surrounding landscapes and grasslands are ideal for short treks. The forest department also organizes guided treks to the top of Dudhsagar waterfall.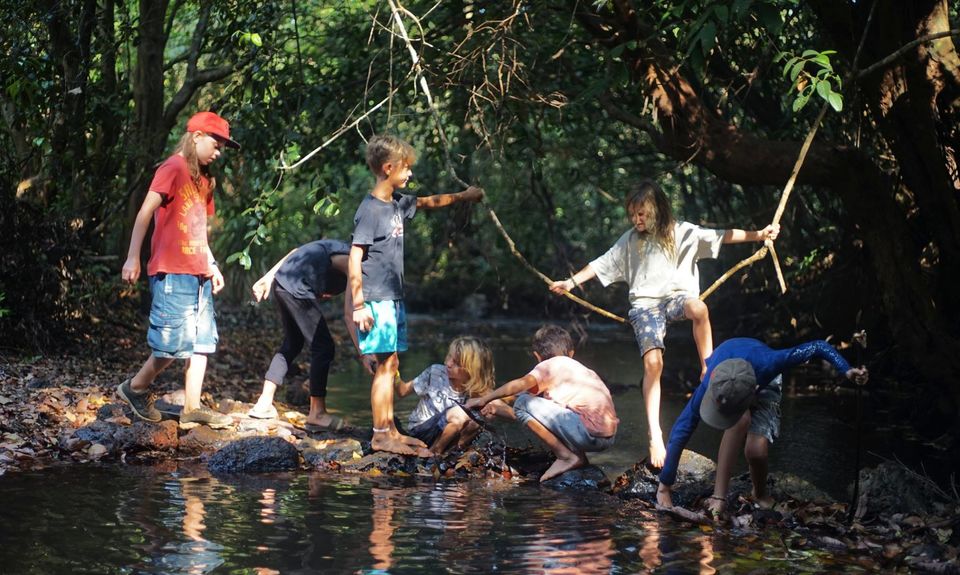 Animal and bird sightings
Apart from water bodies, you may also try your luck at animal sightings in the forests, with Gaur, Sambar Deer, sloth bear and occasional leopards sightings being common. The surrounding forests are also popular with bird watchers in search for a view of rare and beautiful birds in the region.
Workshops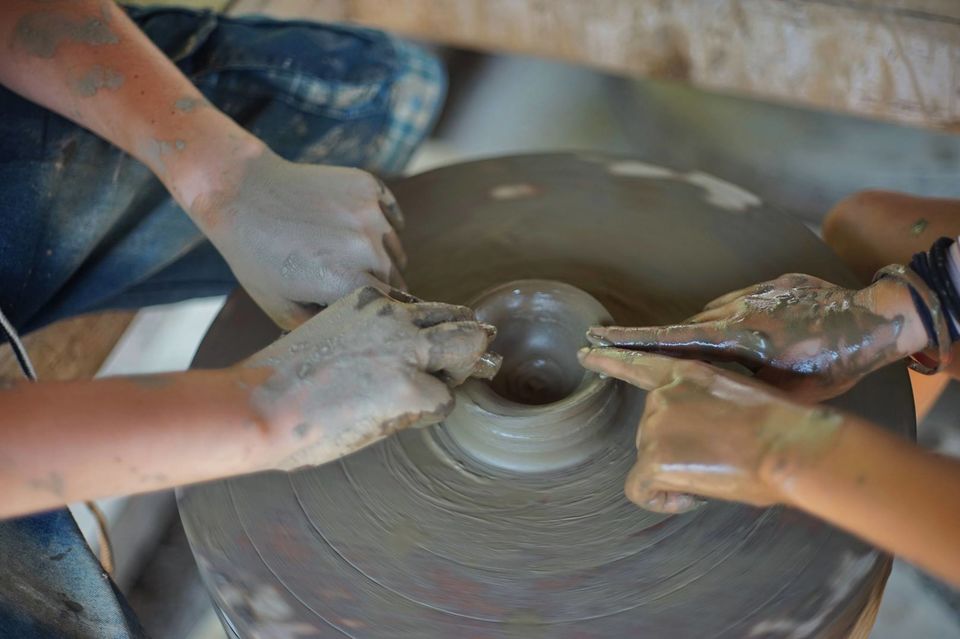 During the season a variety of workshops are also conducted for kids, families or pottery/clay lovers. You can directly check with Off The Grid for planned workshops.
Getting there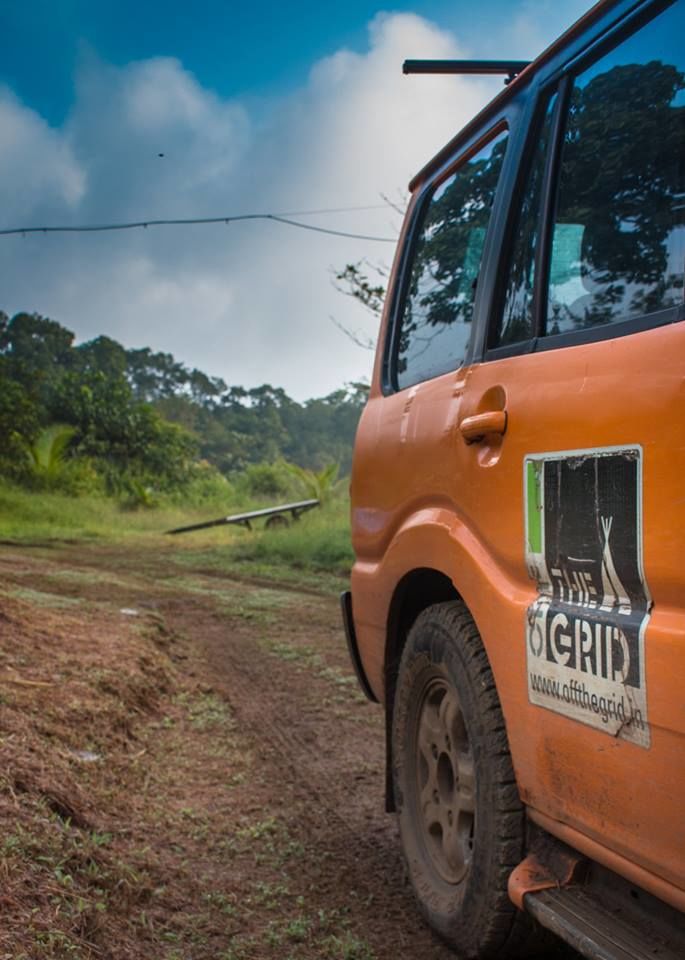 By Train
The home stay is located 10 km away from Castle Rock station in Karnataka and 35 km from Londa junction. There are regular trains from Bangalore, Chennai, Pune, Mumbai and Delhi to these stations. Transport can be arranged by Off The Grid from these stations to the property.
By Air
The property is located 2.5 hours drive from Goa airport, which is well connected to all parts of India. Transport from airport to the property can be arranged by the staff at reasonable charge.
By Road
Via bus you can reach the towns of Mollem or Anmod, from where the staff can pick you up. Off The Grid is a 16 km detour from Pune-Goa-Bangalore highway NH4A and is easy to find on navigation maps.
All pictures have been sourced from Off The Grid's website.
Want to stay at an incredible property like this for free? Tripoto can make it happen!! Find out all the details here.