Top 4 Must See Forts In India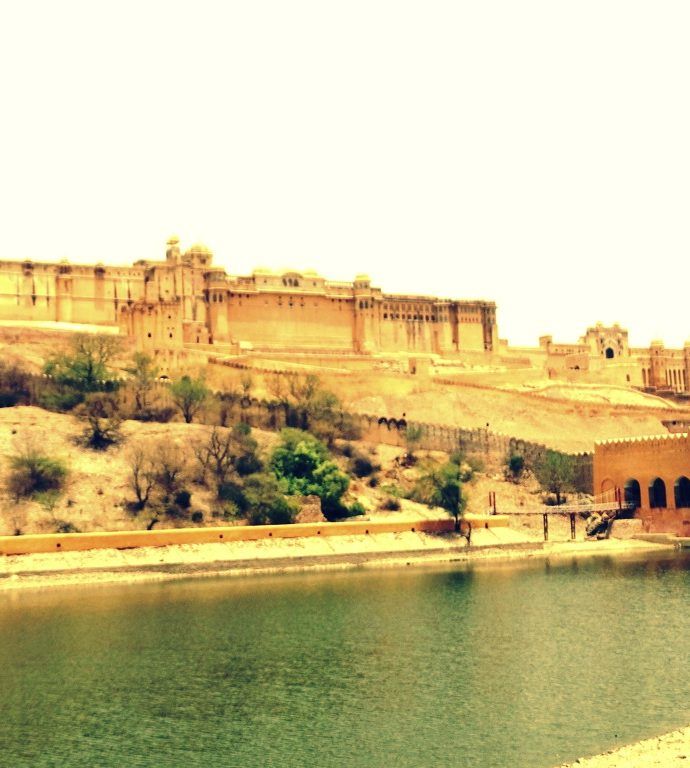 Thanks to the amount of travel I do, I am fortunate to note down some of the things close to my heart. One of this is the TOP 5 or TOP 10 Things & such other. Somehow, I have always felt, with due respects to everybody's choice really, that traveling SOLO on a mission of purely exploring any place, especially exploring the huge forts in India, is always justifiable and leads to higher productivity invariably. I have personally been to quite a few of them and hence...
Amer Fort (Jaipur, Rajasthan)
Amer Fort is the super duper numero uno tourist attraction in and around Jaipur. Located in Amer, some 12 kms from Jaipur City, this is a huge & artistic Hindu religion-propogated complex, ruled by Raja Maan Singh I from 1550s to 1610s. Princess Jodha of the Hindu Clan and Mughal Emperor Akbar are the first to come in mind when we think of Amer Fort. A UNESCO World Heritage Site, no doubt.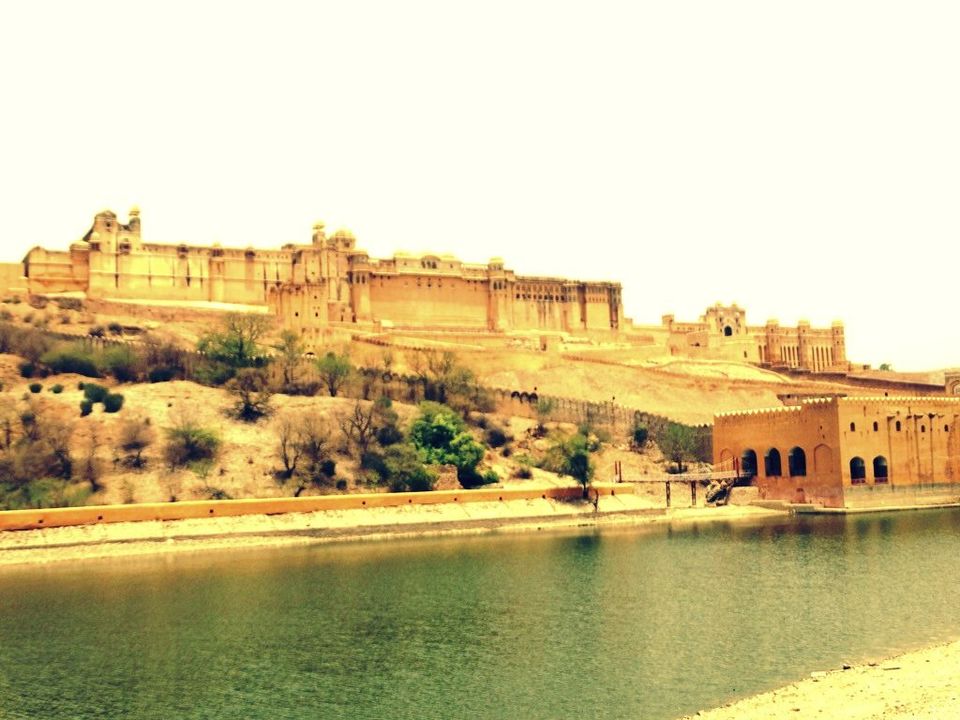 Distance from nearest city or town: Jaipur is around 12 kms and takes about 30 minutes
Best time to visit: Winter (November to February)
Golconda Fort (Hyderabad, Telangana)
Golconda Fort is located around 15 Kms from Hyderabad, was built by the Kakatiya Dynasty before 10th century. Thereafter, it got passed down to several of it's rulers including Shah Qutub Dynasty around 15th & 16th Century and then to Aurangzeb in 17th. The fort name means Sheppard's Hill, is built out of stone works, has a very grand structure, could be around 5 Kms in circumference area-wise. There is also a Light & Sound Show in the evenings from 6 pm to 8 pm. Golconda also is famous for producing the most precious diamond Koh-i-noor. I could only imagine why the precious diamond was so very easily "gifted" to England. None-the-less, Golconda ranks right up there when I talk of the must see forts in India.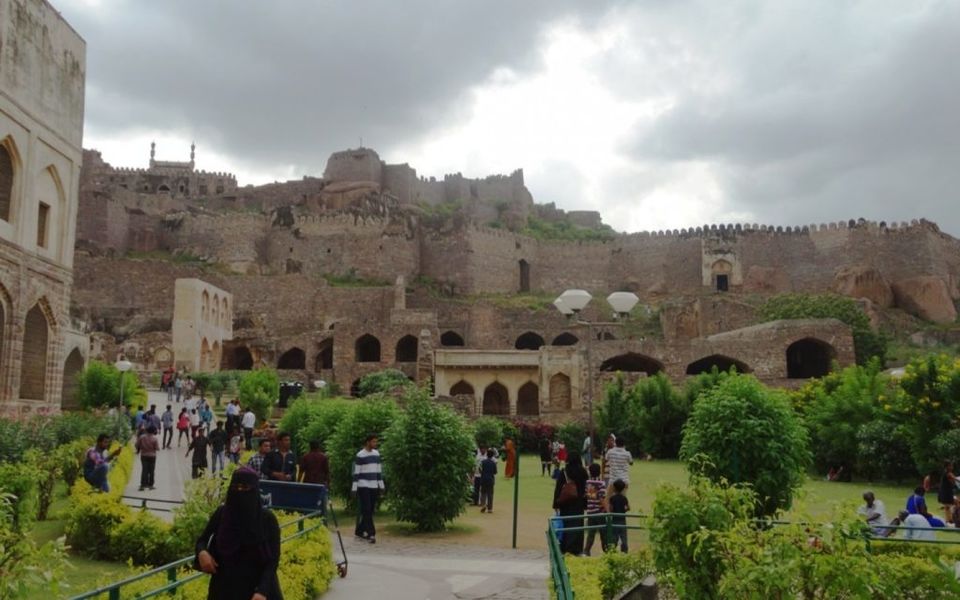 Distance from nearest city or town: Hyderabad is around 18 kms and takes about 60 minutes
Best time to visit: Rainy & Winter Season (July to February)
Raigad Fort (Mahad, Maharashtra)
Raigad Fort is situated on a hill, located near Mahad town on the Konkan coastline (Off Mumbai - Goa Highway), around 150 Kms from Mumbai. The fort has very influencing and strong impression of being seized & pronounced as the Capital of Maratha King Chatrapati Shivaji in 1674 AD when he was crowned as the King of the Maratha kingdom. It is around 800 meters in height from the sea level, has about 1700 steps. It overlooks large parts of lands 360 degrees, a very important defense advantage. There exists a tram (Raigad Ropeway) for visitors to go to the top. It's a pity that this amazing fort in India was looted & destroyed by the British.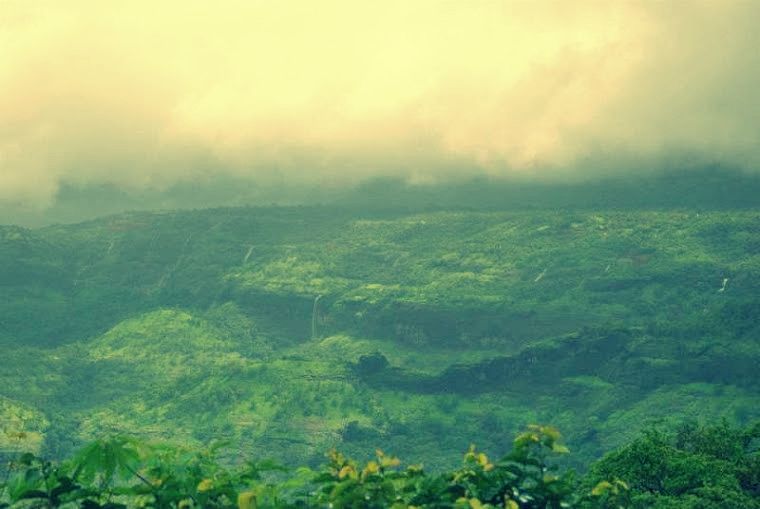 Distance from nearest city or town: Mumbai & Pune both are around 150 kms and take about 3 hours
Best time to visit: Rainy Season (June to September)
Besides, there are a number of forts in Maharashtra that are widely popular for trekking like Rajmachi, Purandar Fort, Sinhgad, Visapur Fort, Torna, Vichitragad, Lohagad, Harishchandragad etc. Besides, one sea fort (Janjira) near Murudin coastal Maharashtra can also be explored.
Red Fort (Agra, Uttar Pradesh)
Red Fort of Agra occupies a very important place in Indian History, parked just besides World renowned monument TAJ MAHAL, about only 2 Kms. Agra Red Fort is all about the size and magnanimity. It is situated on the banks of the river Yamuna. This fort was first made home by Sikander Lodi, before getting passed on to other rulers. One of the Must See UNESCO World Heritage Sites.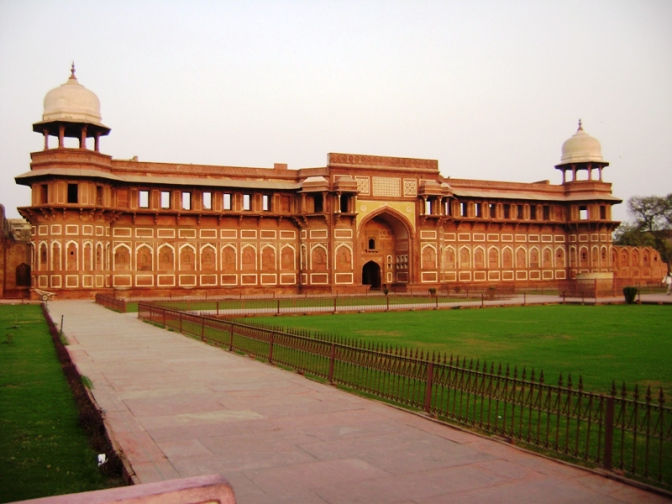 Distance from nearest city or town: Agra is around 2 kms and takes about 15 minutes from anywhere
Best time to visit: Winter Season (November to February)
Some Pointers To Note
Typically, these forts in India are open to visitors from 9 am to 5 pm, at a nominal charge (for local population) and around 10 times for other nationals... Don't ask me the logic of keeping high rates for international travelers, I don't know ????
You might as well carry mineral water and hats etc to keep away from blazing sunrays, it's hot during the afternoons most of the places any way.
Negotiate with the transport companies at all the places, you should be able to save atleast around 20%
I may not have visited in India but out of the 12 I have been to, these 4 were felt as the best overall in terms of trekking difficulty, construction, art-of-war used to build, 360 degree view, number of battles the forts in India have been through etc and the opinion is purely personal.
Hope you enjoy the ride.
This blog was originally published on 'FLY WITH SHAUNAK'