It happens every time. You have found the perfect place to holiday with your family but are forced to look for an alternative for your four-legged pals. How about planning your next getaway without having to leave your pets behind? We have compiled a list of a few amazing stays in some of the most sought-after destinations near Bangalore. Each of these not only makes for a memorable holiday but also offers a warm welcome to your furry family members.
Nook & Cranny, Kotagiri
A homely atmosphere, fine hospitality and a definite break from the cacophony of the city is what you can expect when you choose to stay at Nook & Cranny in Kotagiri. Nestled in the Nilgiris, Kotagiri is a small town known for its hilly plantations, something you will see in your immediate surroundings at this homestay.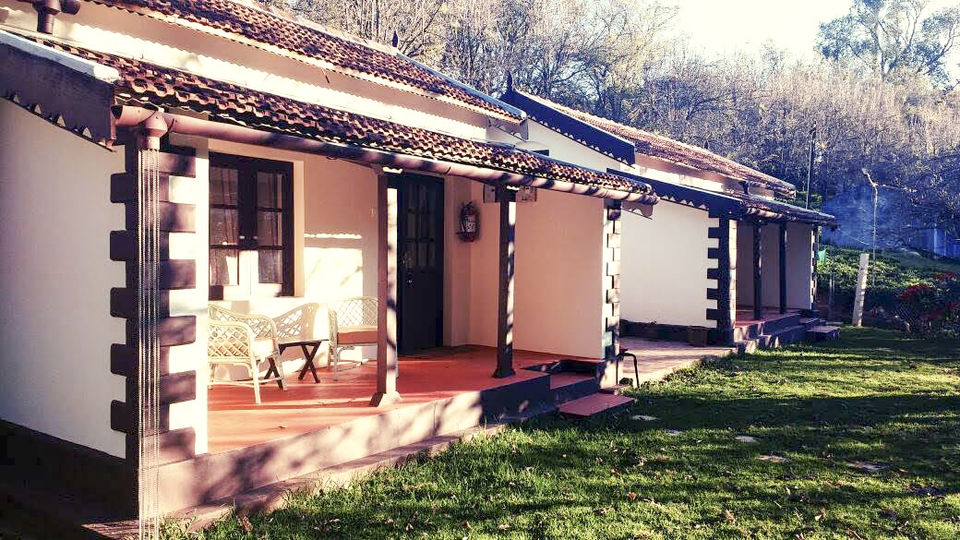 Accommodation is offered in cottages that are over 150 years old, built during the colonial British era. Apart from the scenic outdoors and sights & sounds, you can enjoy the chilly evenings with a barbecue around a campfire as your pet nibbles away at treats.
Dare Nature Camp, Wayanad
Located in one of the most beautiful districts in God's Own Country, Dare Nature is the place to be if you're looking for a getaway that is synonymous with adventure. You get a sense of this even before you reach the place. Off-roading in a 4WD is the only access to the aptly named Dare Nature camp.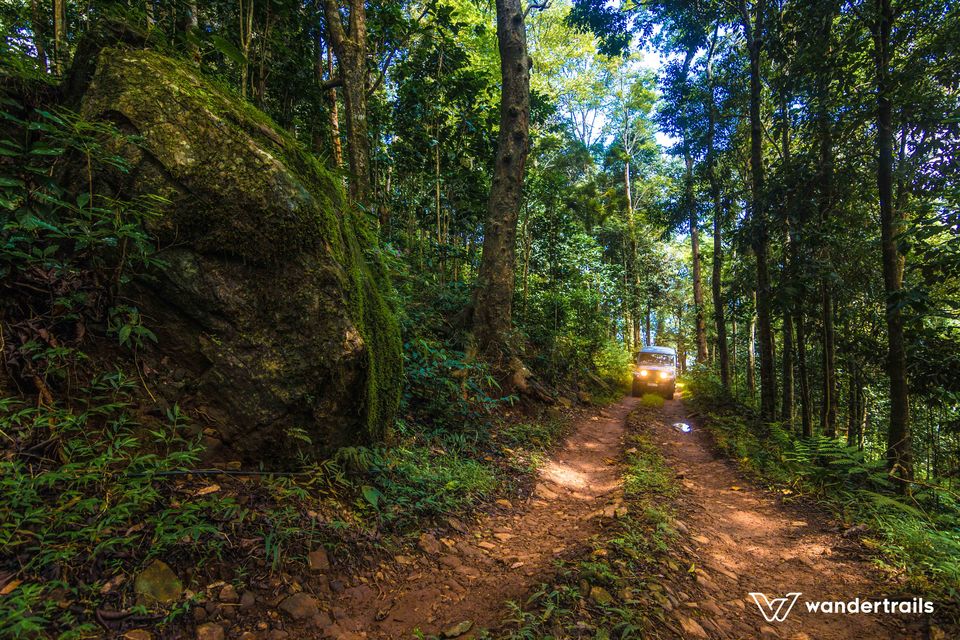 The surrounding terrain coupled with the facilities on offer make for a holiday that's hard to resist. What once was the residence of estate workers has now been revamped to serve as an accommodation for adventure enthusiasts in the midst of Wayanad's dense woods. The simplicity of it ensures the focus remains on the plethora of outdoor activities one can engage in while here. From trekking and off-roading to zip-lining, valley crossing and archery, you have a host of options to pick and choose from. Rest assured, your four-legged pals will have much to explore and enjoy, as would you!
Uravu Bamboo Grove, Wayanad
Another enticing option in Wayanad, this one nestled in clearings of bamboo forests, Uravu Bamboo Grove is a fitting representation of Thrikkaipetta, the self-sustainable village it is located in.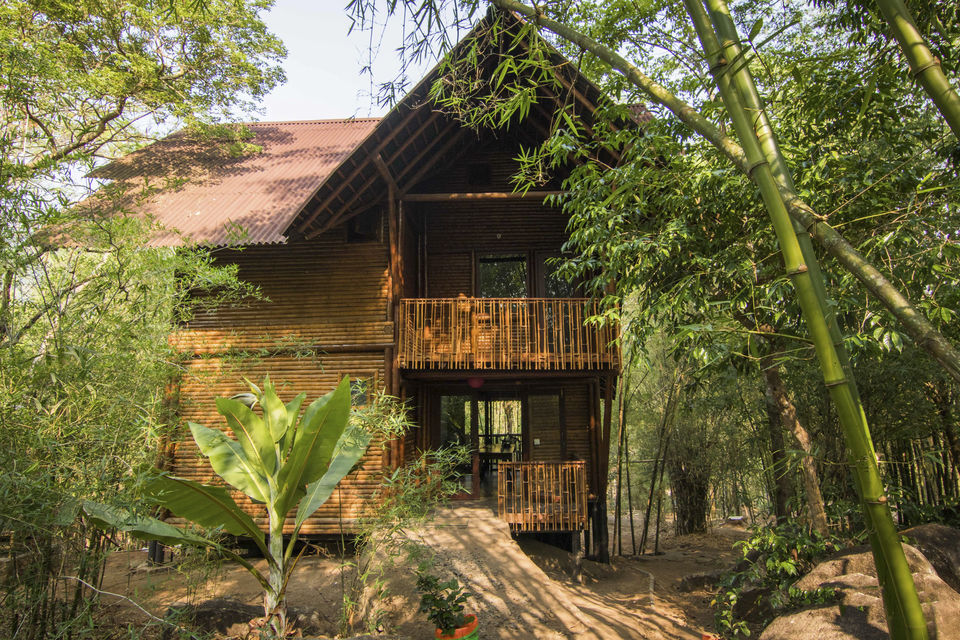 During your stay here, the eco-conscious use of the abundantly available bamboo is quite obvious, be it in the construction of their cottages, or the activities designed around the crop. A guided trail that lets you interact with local bamboo craftsman sheds more light on this. Even a simple evening of Yoga on the rooftop makes for a rejuvenating change from the hoi polloi of the big city. The delicious food of authentic Kerala flavours is another that showcases the involvement of the local community in Uravu.
Chetty's Homestay, Coorg
An abundance of nature with a touch of tradition is what greets you as you approach this beautiful property. While the location itself is breathtaking enough, what makes Chetty's a popular choice among its patrons is the hospitality of the affable host.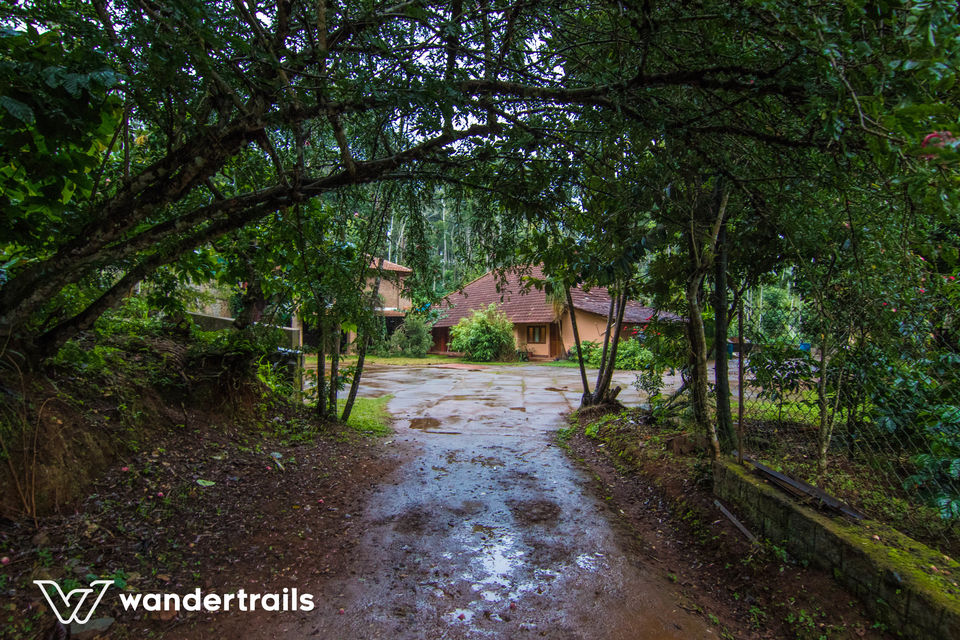 The homestay not only boasts of a range of amenities to accommodate families and groups, the services on offer also include engaging activities like fishing, river-rafting and jeep rides through the coffee estate. While here, you can rest assured that your pets will be well-taken care of, maybe even accompany you as you explore the sights & sounds around.
Keremane Estate, Coorg
A property that enjoys one of the most scenic locations in the region, the rustic and eco-friendly cottages of Keremane Estate are surrounded by dense plantations on one side while overlooking a small lake on the other. You will find open spaces in plentiful with facilities for badminton and cricket, perfect for a family holiday or a group getaway.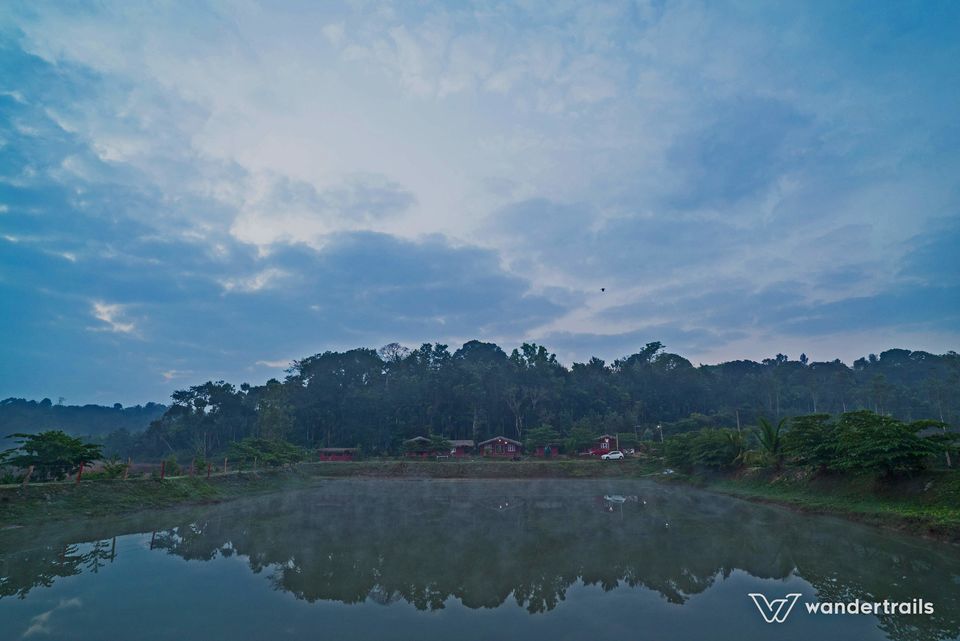 If a refreshing break in its truest sense is what you seek, this homestay offers just that, with fine hospitality and services that also include Ayurveda therapies! End the day with a campfire under the night sky with your fellow travellers and you're set.
Coffee 'n' Mist, Coorg
With coconut groves towering over a small pond in the misty morning, the musical sounds of clucking chickens, quacking ducks and chirping birds is what greets you as you start your day at Coffee 'n' Mist.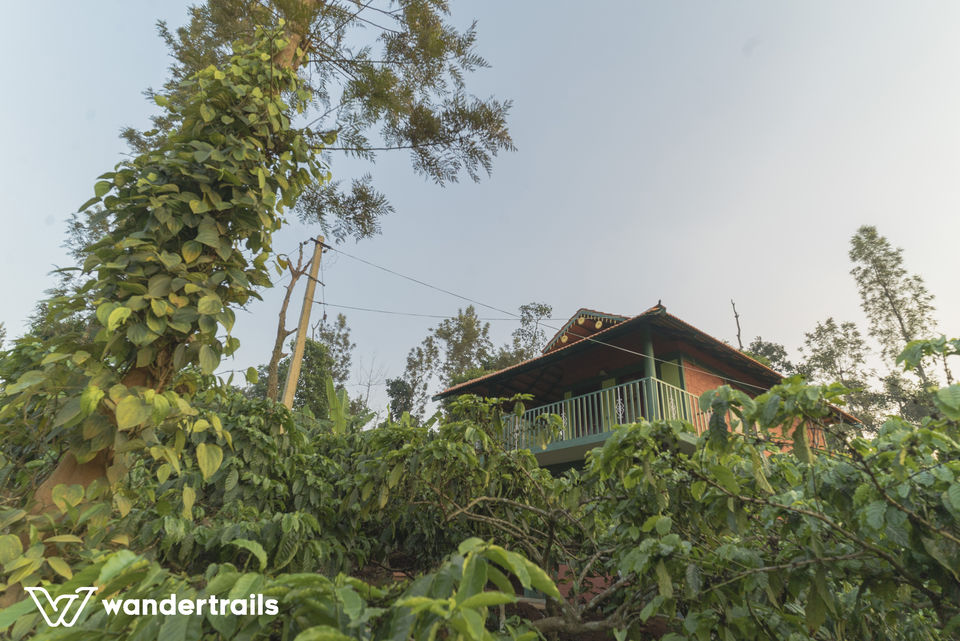 Surrounded by acres of plantations that also include spices like pepper, sit back and enjoy your morning coffee with a view. Your pets can accompany you while you follow the rugged pathways flanked by dense greenery and explore the property, returning to a delicious meal of authentic Kodava cuisine.
Chandramukta Homestay, Chikmagalur
While Coorg might be famous for its abundant coffee plantations, not many are aware of the fact that Chikmagalur is where India's tryst with coffee began. If you want to know more about this, or simply looking for a weekend break from Bangalore, Chandramukta homestay is a great option.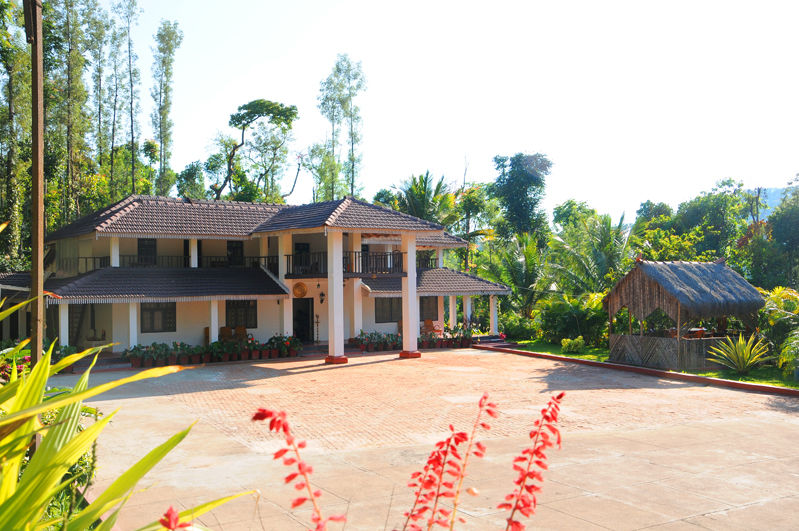 You will be greeted with warm hospitality and a homely atmosphere and, of course, the host's woofing companions, a St Bernard and a Golden Retriever! Designed to accommodate not just couples and small families but larger groups as well, the homestay offers a view of the scenic surroundings for you to enjoy with your morning cuppa. The outdoor spaces that boast of beautiful landscaping is perfect for frolicking kids and their woofing playmates.