Goa is no doubt the best place in India to celebrate new year with your family and friends. Goa provides all types of fun one needs at this time of the year. The state of Goa consists of several beautiful aspects including beaches, pubs, bars, discos, guest houses, resorts etc. Each and every type of drink is available to celebrate the best. From traditional food to Sea food, tourists can find and eat anything they love. Famous resorts and bars provides special arrangements on the eve of new year. Apart from Indians, several foreigners around the globe visit Goa to enjoy and celebrate. Goa is also one of the best places for party lovers.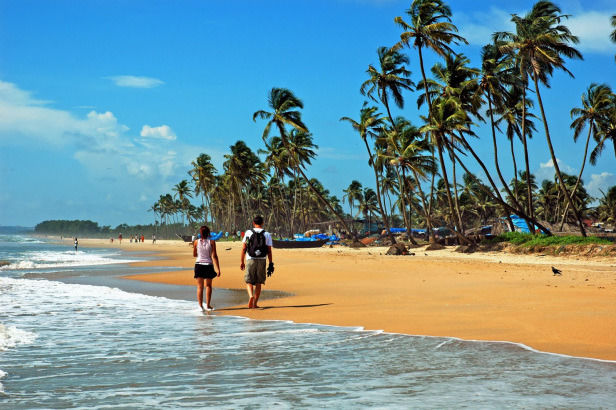 The Andaman and Nicobar islands are easily one of the best new year destinations in India.The beautiful natural surroundings and peace makes it one of the best destination for celebrations. One can party hard on islands, beaches, resorts, yacht etc at this stunning place. It is one of the cleanest and greenest part of India with a lot of calm and peace. The boat riding and other water sport activities are one of the best thing to enjoy your moments. The beautiful scenery helps you to forget all the tensions and energizes for a enthusiastic new year. Apart from beautiful islands, there are several tourists spots situated on these islands which will make your new year more fabulous.


Imagine sand dunes, camel safaris, bonfires, and the winter chill of the Thar desert in the shadow of the Golden City havelis. Stay at the desert camps on the sand dunes of Sam and Khuri – you'll need to grab a tent quickly if this one floats your party boat as they are fast-disappearing. The deserted town of Kuldhara and the Akal Wood fossils park with 180 million years old wood fossils are a must-visit


The city of dreams, which hosts everyone and everything, from rags to riches, from beaches to high rise, from slums to bungalows, from street vada-pao to luxurious 7-stars, Mumbai is the amalgamation of Indian culture and people. With many beaches and historical places to explore and clubs ready to give you a dazzling start to your new year – Mumbai caters to you the way you would like it to.


Do you love solitude, nature, and the Jungle Book? Like Mowgli, do you like to climb trees, and sometimes have the urge to swing from vines? Then the perfect New Year plan for you would be a stay in a tree house perched above a rainforest canopy in Wayanad, in Kerala. Spend the morning after either birdwatching or keeping an ear out for the laugh-like call of the Wayanad laughing thrush.


Kashmir is called mini Switzerland And believe me you will feel the same . Kashmir offers lot of beautiful place and snowfall at the time of winters makes it more special. Visiting Kashmir of Adventure lovers is a good option


Situated at an altitude of 5410 feet, Gangtok (meaning "Hill Top") is aptly named so. Coupled with its beautiful sunset and dawn views and its clean surroundings, this small town is also called the "Switzerland of the East". Trekkers and mountain lovers, do look out for Kanchenjunga, the 3rd highest peak in the world. Now, imagine spending the eve of New Year in a place with such beauty.
Thnakyou For Reading
I hope this new year brings more charms to your life and you travel as much as you want.
This post was originally published on Born To Travel co.