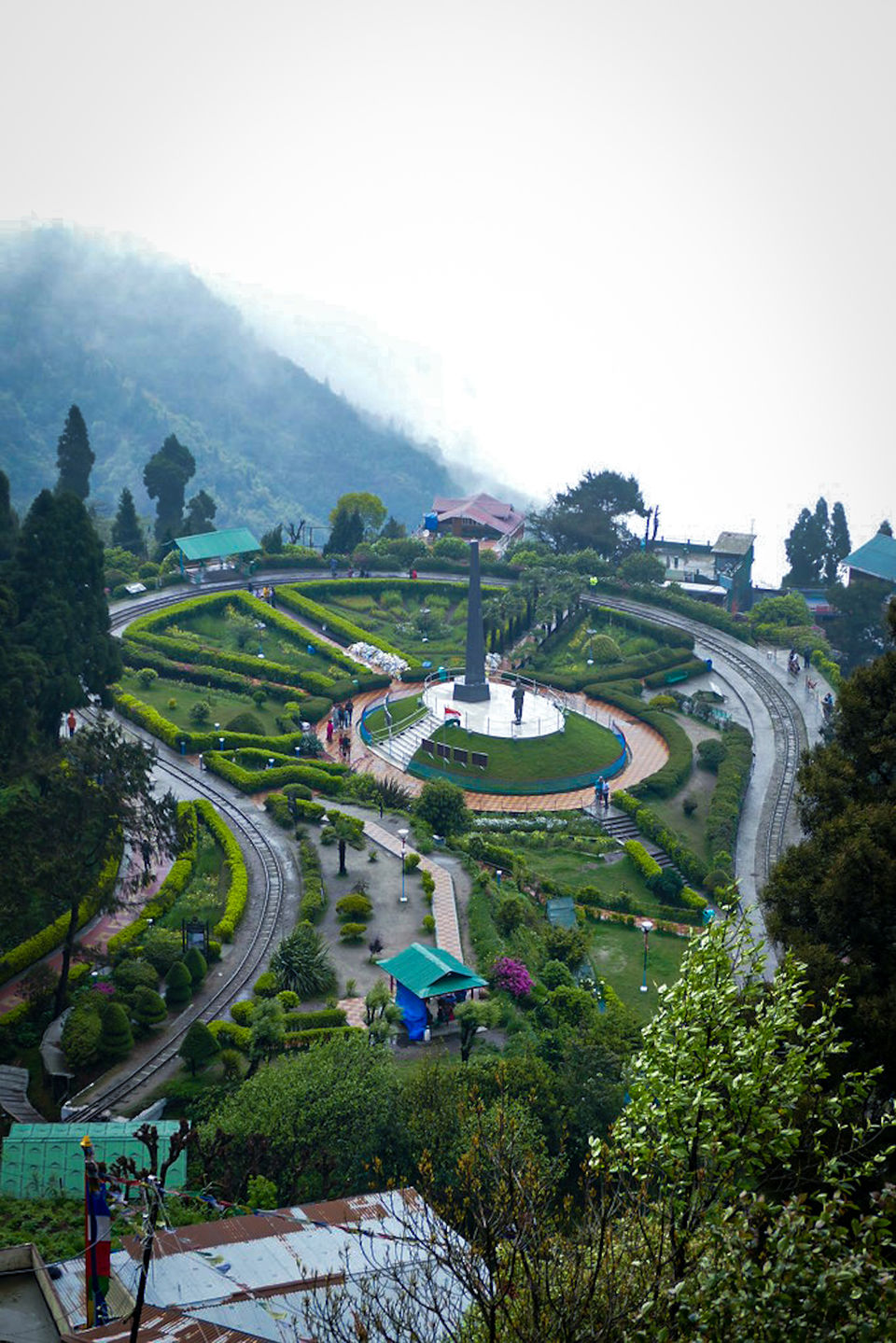 Introduction
Darjeeling located in the North Eastern state of West Bengal, is truly a queen of the hills, crowned by the sparkling golden snow gleaming in sunlight on the Kanchenjunga mountain. Lying in the lower Himalayan region, Darjeeling has been one of the most popular among the hill stations in India, and its popularity increased enormously as it also became Directors' favorite destinations for shooting Bollywood films.
Darjeeling is certainly much more than just scenic views as the culture here is equally vibrant, along with some peaceful monasteries and a appealing toy train which moves around at a slow speed allowing you to absorb the marvelous beauty of the city and to recharge and rejuvenate your mind and body. Films like Main Hoon Na (2004), Parineeta(2005), Barfi(2012), and the Jagga Jasoos(2016) along with many other have been filmed in Darjeeling.
How to reach
Airways are easy here, Bagdogra being the nearest airport is approx. 3 hours away from Darjeeling city.
If you take the railway, the nearest station would be Siliguri or Jalpaiguri.
You can also arrange a road trip as the nature alongside the roads here are picturesque. Along with Darjeeling, Gangtok, Pelling, Yumthang, Lachen and Lachung are also beautiful towns to visit, and you may need a minimum of 10 days if you decide to visit all of these towns.
Best time to visit
The best time to visit here, I would say is October to December, but the peak season time here is summer which is March to May which is again an ideal time to visit as the temperature is mild at this time. If you are a person who doesn't like crowds and doesn't mind the cold much, you may plan it for winters, as in summer the place is just too crowded with tourists all over and could get expensive.
Though it is a beauty also in the rainy season but It is not advisable to visit here in the rainy season, as it lies along the mountain terrains, it might get heavy rains and going out would be an issue, also with any mountainous regions comes along the fogs.
The temperature here is more towards the colder side, it even sometimes snows in winter in the high-altitude regions, so you may want to pack all the warm clothes and moisturizers to travel here.
Language, Culture and Food
Most people here speak Nepali language, but are also well accustomed to Hindi, so communication is not a problem here. We really enjoyed communicating with the drivers, shopkeepers etc and their tone amused us very much.
There are three major communities, Lepcha, Bhutias and Nepalese amongst the people of Sikkim, also known as Sikkimese. The Lepcha people belonged to the Naga community, migrated from Tibet. The Bhutias are descendants of Buddhism from Tibet, and finally the Nepalese, descendants of Hindus from Nepal. Nepalese constitute the majority of the population.
The people here are warm and friendly, in spite coming from different communities, they still value harmony and peace.
The Thukpa (a noodle soup), Momo (flour dumpling stuffed with minced meat/vegetables), the Wonton (dumplings dipped in soup) are some of the dishes not to miss, although you get these dishes in most Himalayan regions, but having it in Darjeeling is really important because the taste you have here will linger on your tongue forever.
How we reached Darjeeling
Pune to Bagdogra
We had out flight early morning from Pune to Delhi, a 4-hour layover at Delhi and then another flight from Delhi to Bagdogra. We had pre-booked flights through https://www.skyscanner.co.in/ almost 2 months in advance, so the flight rates were pretty reasonable approx. Rs 3500/person.
Once we landed at Delhi Airport, we checked out of the airport as we were hungry and wanted to grab some street food to eat. Just 15 minutes away from the Delhi station we found a Chola Bhatura Thela. This being one of the most loved food in North, we got some nice huge Bhaturas and tasty cholas with pudina chutney at this stall, only for 25Rs/plate, and then we also had some orange juice.
We were back to the airport just in time for our check in. The Delhi to Bagdogra flight is around 2 hours 10 mins. And luckily, we had all handsome airhost crew. I honestly had never seen male hosts on any plane until now.
Travelling from Bagdogra to Darjeeling
Once you land at the airport and check out, you will find many taxi drivers waiting to find their riders. You can bargain with the taxi drivers for a good deal. Or there are also buses from Siliguri (bus stand is almost 30 mins from the airport) to Gangtok or Darjeeling. We bargained a lot and got ourselves a taxi for 1200 bucks for 4 from Bagdogra to Darjeeling. The journey took us around 3-4 hours, because we had stopped once to grab some food inbetween. It was almost late evening when we reached Laden-La road.
Stay options:
We had already booked our hotel through Booking.com for 2 rooms for Rs 1100/room on double occupancy, I don't really remember the hotel name though. But you could get the taxi driver to drop you at the Laden La road, and you will easily find hotels nearby, even at the walking distances. It's okay even if you don't pre book any, rooms are easily available. As it was our first time and first stay, we didn't want to risk anything, hence we had booked a room already.
To visit
We had planned to visit this hill early in the morning. It is famous for its splendid sights of early morning sunrises where you can see the first rays of sun, fall on the peaks of Kanchenjunga ranges. You need to be up early in the morning, almost have a pick up around 3.30 am to be able to comfortably reach the Tiger Hill just in time for the sunrise. We had asked our same driver (Bagdogra-Darjeeling) who charged us 1800/ whole day.
Note: The morning weather is very cold and windy, so carry enough jackets, handgloves and face masks to sustain the morning wind. Also have enough moisturizer applied on your exposed face, hands.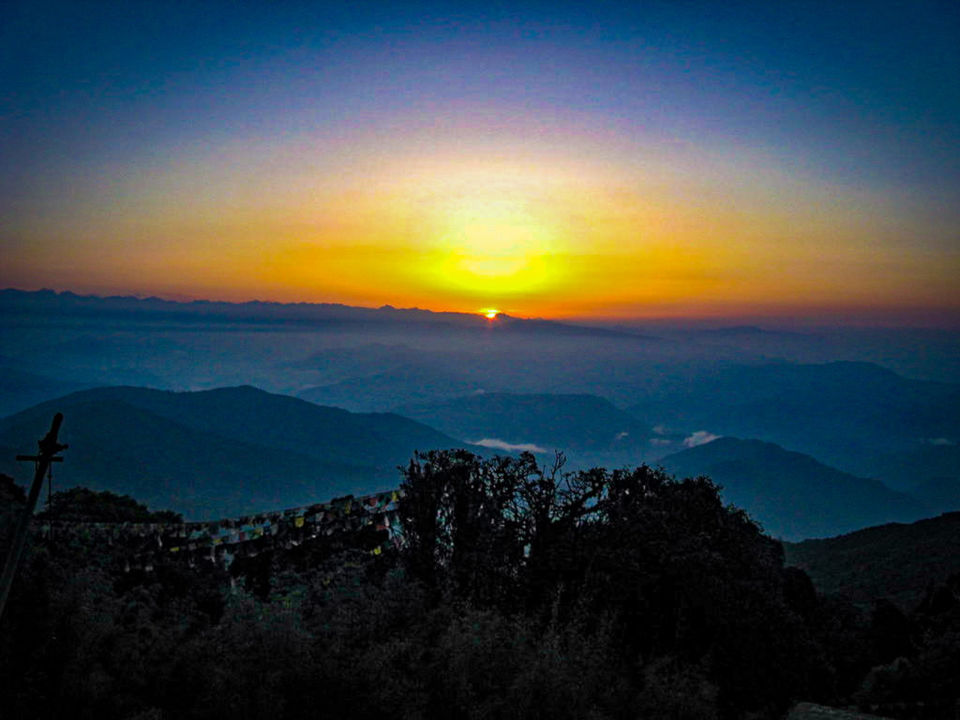 Sunrise at Tiger Hill Darjeeling
This Monastery is also called as Samten Choeling, and is famous for its 15 feet high statue of the Maitreya Buddha. The monastery also has a huge prayer wheel which you will also find in most of the Tibetan Monasteries. There are several vendors sitting on the road towards the monastery who sell prayer wheels, sweaters, caps, some artifacts and the Tibetan Buddhist flags. We didn't see many monks around probably because it was their morning prayer time, but we came across 2, who were very shy. We bought some Buddhist prayer flags for 25Rs each to put them on our bags.
This station is known as the highest India railway station in India. It was once false claimed by some tourist literature to be the highest altitude railway station of the world, but it never was. This is a toy train station for a ride between Jalpaiguri and Darjeeling which takes you right from the outskirts of Siliguri and right into the tea gardens which could leave you speechless and spellbound. This cute little station will always make you fee nostalgic about Bollywood movies which were shot here.
This is spready of approx. 50 thousand square foot ecological garden, where you can find all sorts of wildflowers, and also is a viewpoint to the Darjeeling valley, and the majestic Kanchenjunga Peak.
The most interesting part of this loop is that there is a toy train in Darjeeling, This spot is where the famous railways of Darjeeling's track spirals around over itself through a tunnel and over a hilltop.
There are vendors also nearby who rent the traditional dresses of Darjeeling for Rs 50/person and you could get yourself caught up in the camera frame. Once you head out of here, there are many food stalls around which sell delicious snack items, one of the famous items here for breakfast are Pakode with Chole and Mirchi Bhajji.
This is a dazzling hillside pagoda, built by the Japanese Buddhists as a symbol of peace and tranquility. Just before one moves on to the Pagoda, there is a small Japanese temple with a prayer hall on the first floor. This temple was built by a Japanese monk Fuji who was a close associate to Mahatma Gandhi. This temple is guarded by 2 statues of lions sitting at the entrance. Inside the prayer hall, there are some Uchiwa Taikos kept for every person. These are some sort of drumming instruments, a Hand-fan structured which is the drum, and a stick to drum it. Photography is not allowed inside this prayer room. There are also one or two cherry blossom trees around this temple.
We then headed to the Japanese Pagoda, which has a circular circumference around the stupa, and has beautiful gold-plated Buddha status depicting his 4 awtars around the Stupas. This pagoda lies on the slopes of Jalapahar Hills. It has a very serene surrounding with tropical forest trees, and the Kanchenjunga visible on the background.
This is a tourist attraction in Darjeeling, meant to lure people to Darjeeling for tourism after the politics disrupted tourism in the 1980s. This place is full of lush greenery, and also has a waterfall making it a great photography spot. The entry fee was very minimal of Rs 10/person. There is also a water stream flowing over the rocks along the slope. Nature photographers may find beautiful flowers for photography. This place also has some food joints but remember not to litter around if you eat anything.
Note: If you have motion sickness, and cannot sustain curvy roads, or have elders with you who cannot walk much, you may want to skip this point. As the road leading to this garden is a lot bumpy and curvy, the elderly people could probably visit but it depends on the fitness level as you have to walk a lot here and could get tiring to reach the highest point.
Barbotey Rock Garden
Darjeeling is famous for its tea which is often referred to as "Champagne of Teas" as the tea leaves has a fruity and delicate essence to it, which quite tastes like a champagne, also tea has been a cash crop since ages there.
Darjeeling has a spread of over 17500 hectares of tea gardens consisting of around 80 tea estates. Many estates also offer home stays and guided tours surrounded with aromatic green tea gardens and some also provide a chance to the travelers to pluck the tea making it an exclusive experience. Our driver told us about Happy Valley tea estate offers a guided tour to their Tea factory to understand how the tea is processed, but we had no time to visit as it was already evening.
If you are in to travelling and trekking, this is a place which will surely draw interest. It is one of the premier and one of the best institutes of mountaineering in the world since mountaineering established as a organized sports in India. The institute also contains a museum full of information which still preserve the uniforms wore by Tenzing Norgay and Edmund Hillary who were the first to reach the top of Mt. Everest.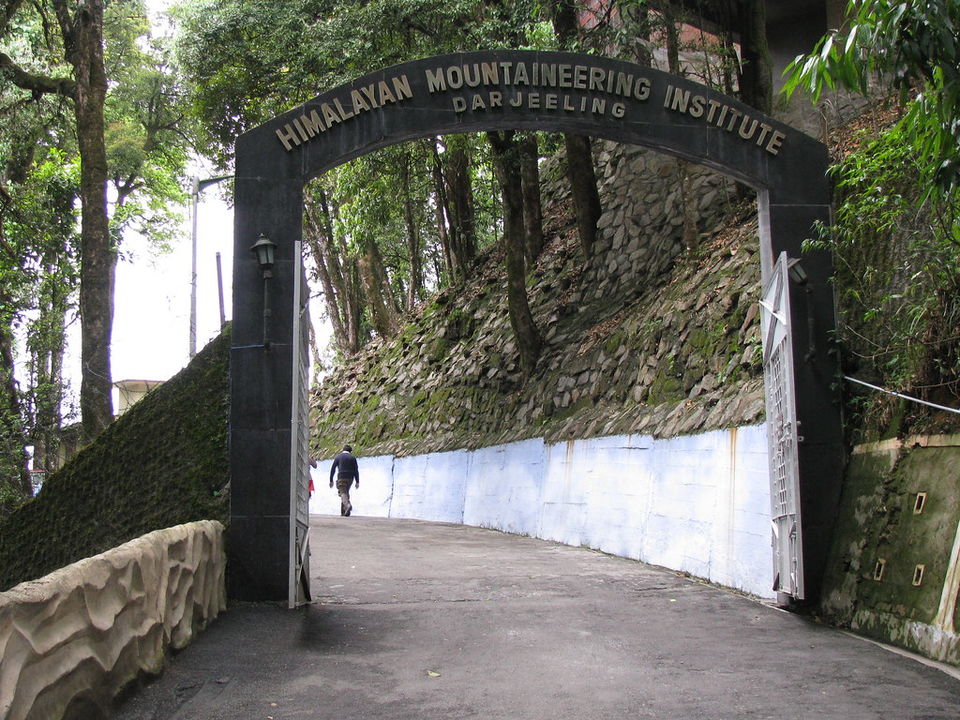 Himalayan Mountaineering Institute
After exploring Darjeeling for almost two and a half days, we started our journey to explore the city of Gangtok next.
Stay tuned to read more about us exploring Gangtok.
~Author
Narita Mahajan