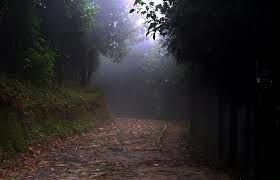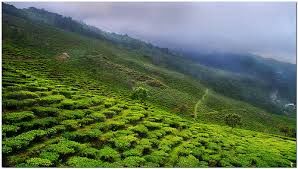 Tinchuley is a small mountain village in Darjeeling district and located at an altitude of 5,800ft.The word Tinchuley means Three Ovens (i.e. Tin Chullahs). And such name to the village has been given because of the three prominent hill tops that surround the place and which from far look like ovens or chullahs. Tinchuley faces the Kalimpong hills.
It's a developing tourism place. In fact the organization WWF (World Wide Federation) has been actively assisting some 17 families here to develop a model organic village and promote village tourism.
If you love nature, the lovely views of the Himalayan range, like to see the meandering Teesta flow through the mountain landscapes, enjoy tea gardens, orange orchards, walking along village trails, watching birds, local culture, people and food, then this is the right place for you.
Attractions & Activities in and around Tinchuley
1) Visit the lovely Orange Orchards of Nirmal's (8kms drive from Tinchuley). This family owned property also has a factory producing fresh orange juice, marmalades and pickles which you can buy at reasonable prices.
2) Visit the Tinchuley Monastery. Here a Lama had meditated for 17 long years. You will see the long line of prayer wheels on outside wall.
3) There are six tea gardens within short distances where you can experience the garden life, watch tea plucking, visit the factory and see tea processing. The nearest tea estate is the well known Rungli Rungliot. Another one is Peshoke Tea Estate.
4) Watch the magnificent sunrise from Tinchuley View Point and see how the snow peaks of Kanchenjunga and other Himalan peaks sparkle as the day light breaks.
5) Walk for about 20 minutes through forest of ferns and reach Gumbadara, another great view point from where you see the river Rangeet and a part of Sikkim. The large rocks here have historical significance. They are great training grounds for rock climbers. There are also several caves here which you can explore.
6) Walk through the lovely nature trails, trek and explore the nearby villages. You can visit all attractions that I have described under Takdah as well. Tinchuley is only 3kms away from Takdah.
How to reach Tinchuley
Tinchuley is 32kms from Darjeeling (1.5 hours by car), 73kms from NJP (about 3 hours), 77kms from Bagdogra (about 3.5 hours) and 35 kms from Kalimpong (about 1.5 hours drive).
While coming from NJP/Siliguri, you will need to go towards Teesta Bazaar and take a diversion towards Rambi Bazaar, then to a place called 27th mile, then Teesta Valley Tea Estate, Takdah Club, Takdah Bazaar and then to Tinchuley.
You can get reserved taxis from NJP, Bagdogra, Siliguri, Darjeeling and Kalimpong. Shared taxis/Jeeps are available from Siliguri (Sevoke Road, behind Vishal Cinema Hall or from Ranjit Garage behind 9/10 Hotel Sevoke) up to Takdah. From Takdah you will need to take a private taxi (like a Maruti van) for a short drive up to Tinchuley. From Darjeeling you can get buses up to Takdah (leaving in the afternoon).
You can get private and shared taxi fares here.
Best time to visit Tinchuley
October to April is the best time to visit Tinchuley. This is the time when the sky remains clear and you get great views of the mountains all around. However November to February would be quite cold out here.
Where to stay in Tinchuley
1) Gurung's Guesthouse
Villagers have developed several guesthouses. One such guesthouse (more like a homestay, the most popular and the largest) is Gurung's Guest House with slanted roofs. This simple yet charming guesthouse has four double bedded rooms, four 4-bedded rooms, two deluxe rooms, and one cottage. It's spread out in a nice garden setting.
Rates: Double Bedded rooms: Rs. 1200.00; Four Bedded: Rs. 1600.00; Cottage: Rs. 2500.00; Deluxe Rooms: Rs. 3000.00. Additional 10% service charge is applicable. Note: You need to bring your own towels. They serve Indian meals (Rs. 600/- per person which includes morning tea, breakfast, lunch, evening tea, and Dinner). Child between 5-10 gets 50% rate on food. Child below 5 is free. There is a separate dining area. They organize local tours and treks.
Phone: +91-9733326309; 9933036336; 8348215118
2) Abiraj Homestay
Abiraj Bhandari runs this nice homestay overlooking tea gardens with lovely views. There are double, triple and four bedded rooms (both standard and deluxe) with attached bath fitted with geysers. The deluxe rooms additionally have TV.
Rates: Doube bedded room (standard): Rs. 800.00, Triple bedded room (deluxe): Rs. 1200.00. Food Rs. 500 per person and includes all meals, tea, snacks. You can get room heaters at extra cost.
Phone: 09749370965, 07602985032, 09635562957
Email: abiraj.bhandari6@gmail.com, info@tinchuleyhomestay.com
Follow my blog www.beyoubeblog.wordpress.com