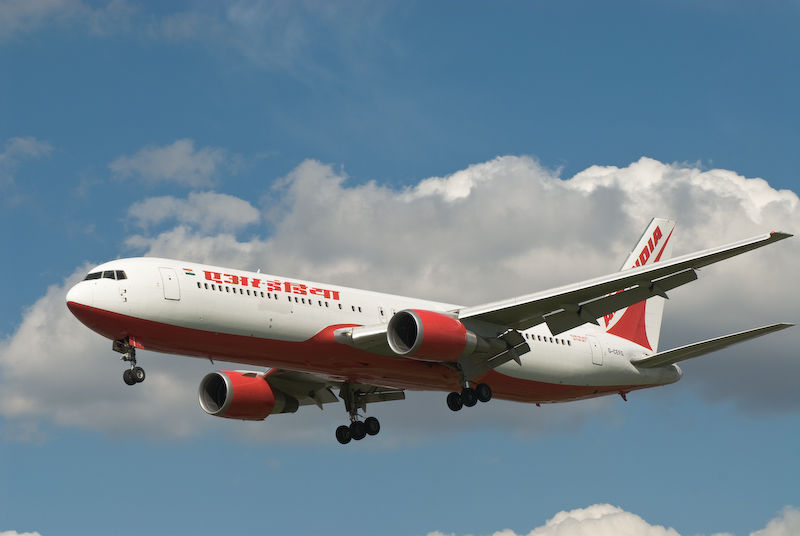 Ever since India conducted 'pre-emptive', 'non-military' strikes on Pakistan's terror camps in Balakot on February 27, the Pakistan airspace has been closed leading to suspension of many flights from India. The strike was targeted at training camps of terror outfit Jaish-e-Mohammed which took responsibility for the February 14 Pulwama attack.
Several flights have been suspended until alternative routes are discovered. On March 15, Air India in the UK confirmed that it would suspend all flights to and from Birmingham Airport from the day after because of "extraordinary circumstances" involving the closure of Pakistan's airspace.
Daily flight would continue to operate to India from London's Heathrow airport. Only the New Delhi and Amritsar services in and out of Birmingham will be grounded until further updates.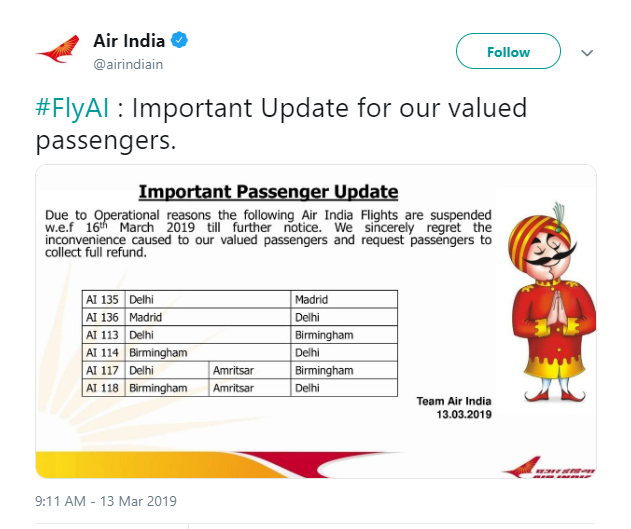 Debashis Golder, Regional Manager-UK and Europe told PTI, "The flight cancellation is due to extraordinary circumstances, namely closure of Pakistan airspace and resultant impact which is beyond the control of Air India."
In order to cut down the impact on passenger travel, flights to and from Madrid have also been suspended. Air India flights fly six times a week from Birmingham Airport- thrice to Delhi and three times to Amritsar.
An airport spokesperson from Birmingham said, "Passengers that are already booked on Air India flights from Birmingham will be contacted by the airline to re-book or to gain a refund. We are working closely with Air India to restore these flights to Birmingham Airport's schedule as soon as possible."
Air India also requested its 'inactive' crew members, on any kind of leave be it casual, medical or privilege, to join immediately as the airline has been forced to re-route many US and Europe bound flights.

The closure of the Pakistan air space has considerably increased the operational costs of the airlines. For example, Delhi-Chicago and Delhi-Washington flights of the national carrier have to now make a stop at Mumbai and Vienna for refuelling and change of crew, as per PTI.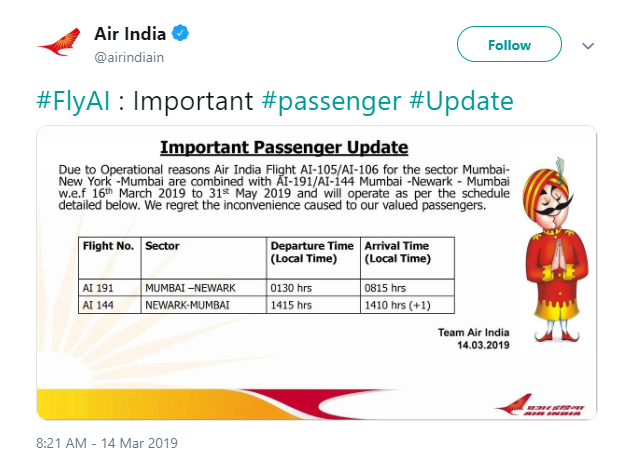 From March 16 to May 31, Mumbai-New York flight has been combined with Mumbai to Newark flight, the airlines announced on March 15.
If the Pakistan airspace does not open by March 20, IndiGo flights to Turkey will have to make a stopover at Doha. On January 25, IndiGo announced non-stop daily flights between Delhi and Istanbul from March 20, with A321 aircraft.
Share your travel stories with Tripoto wanderers here.