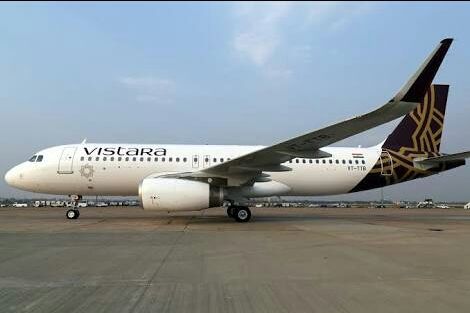 Travel and Aviation industry has witnessed a massive change in the behavior of a consumer in last one and a half decade.
Now travelling in a Airline is not a mere luxury anymore but a necessity.
Since the millennium, Aviation industry witnessed inception of budget Airlines which made the dream of travelling for a average Indian Middle Class individual possible.
This has not only helped with the growth in the number of flyers but also raised the ratio of domestic travel, which has seen a massive rise in Domestic travelers.
Airlines like Indigo, Spice-jet and Go air has made it possible for the consumers to take a airline instead of a train which helps in saving their travel time.
Premium Airlines like Air India, Jet Airways and our new child in the lot Vistara has made sure to offer better services at competing price with out compromising on services and food.
As a Travel-Junkie I am, I have traveled across India majorly also by some great Indian Airlines. This blog is totally my personal review on the 5 major Airlines I've traveled with and what differ them with the other.
My parameters to rate a Airline is based on 3 points- a) Operations & Punctuality-Flight departure & Arrival time, b) Services- based on the behavior of cabin crew, in-flight entertainment, smoothness of flight (if any turbulence, but Pilot can't help because its purely weather based), how clean the washroom is and cleanliness of the cab, c) Food quality (weather paid or if it's inclusive in the fare price).
Indigo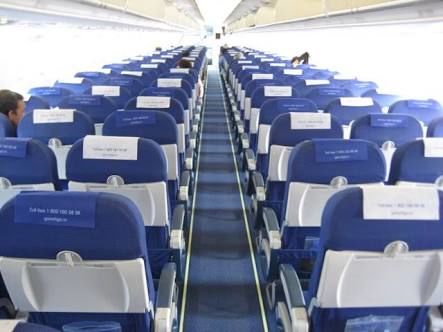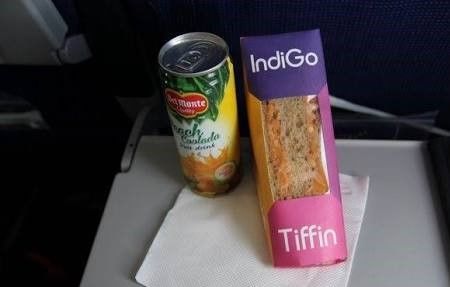 It won't be a big statement to say but undoubtedly Indigo is a leader of our domestic budget Airlines, the reason which urges me to believe so is they are the only Indian Airline which is in profits, rest all other Airline still struggle to work on recovering their losses. As a consumer if I say why Indigo is so beloved to me then it will be on the basis of these points-a) Their operations, which is by far flawless, it's very rare to experience a delay in flight (for a business traveler I am my time is very important to me) if I have a meeting in Mumbai then I want to finish my meeting in a days time and be back to Delhi by night. This is only possible if a flight which I'm taking has a track record of smooth operations, b) Services, Indigo's flight attendants are very professional and courteous which is rare sight to see in a economical Airline, as a known fact Indigo doesn't offer any in-flight entertainment but their 6E magazine & business magazines (if requested), cabin is usually clean with a fresh fragrance, washroom cleanliness is something which Indigo must work at, c) Food, it's not the most attractive part about Indigo, Indigo doesn't serve complete paid meal but finger items. If one is opting to take anything off the cart then one will either be served cold sandwiches, rolls or samosas, if one wish to experiment with hot meal then that's ready to eat meals of Upma, Dal Rice, noodles (this is the best option to opt for). In beverages they serve juices, aerated beverages, tea and coffee (my recommendation masala chai). What also make Indigo a success is their number of flights on single route from Delhi-Mumbai only one can find at-least 12 flights for the same day.
My over all experience with more then 10 flights I took with Indigo has been smooth.
Over All Rating- 4/5
Vistara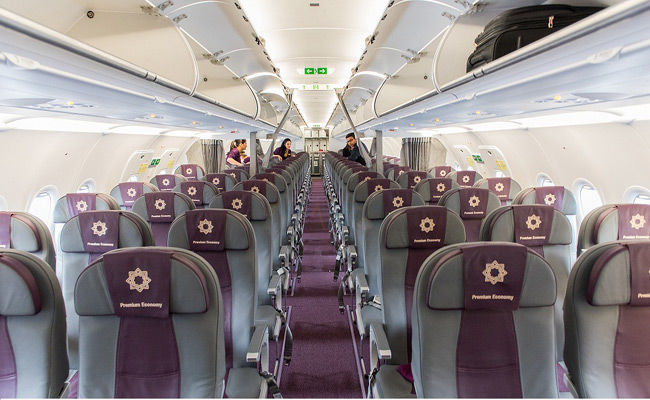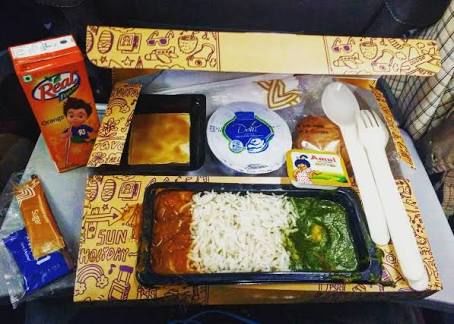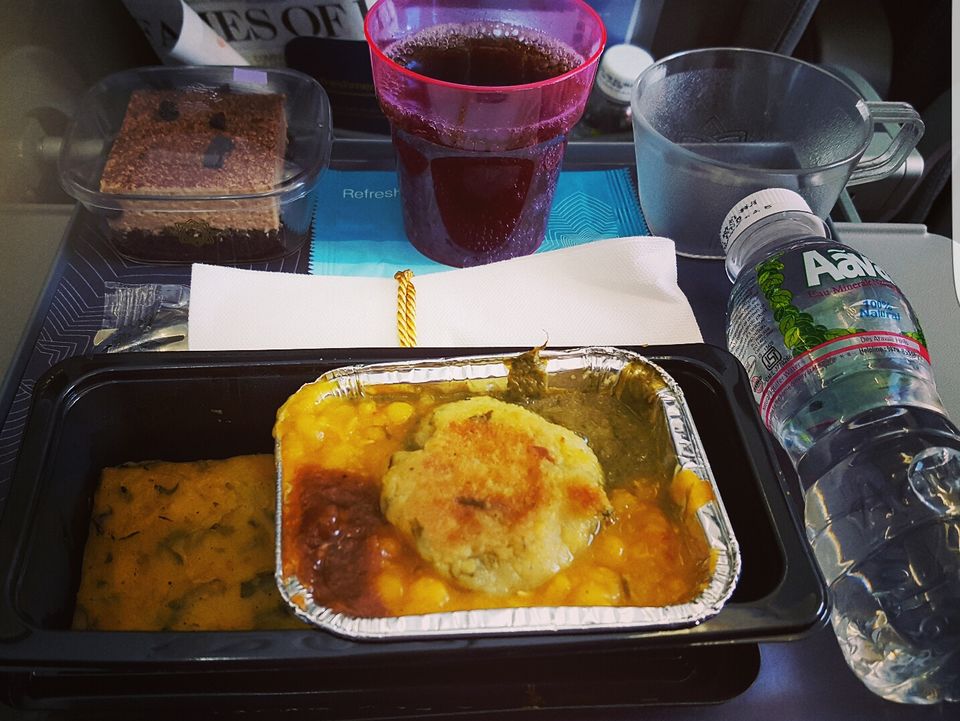 Vistara is a new (2 year old) child in the lot but with deep roots, great experience and strong leadership, a powerful association of Singapore Airlines & Tata. Vistara is a new addition to the premium airlines lot, also Vistara is the only domestic Airline which offers Premium Economy (for the people who are willing to pay more then economy but less then business) offers good amount of leg room. I got the opportunity to travel in their first flight from Delhi-Mumbai in January 2015, at that time I opted to travel in Economy Class, being the first flight consumer we received much personal services. Later for my friends wedding in Ahmadabad I again chose to take Vistara but Premium Economy this time, my travel experience with Vistara by far been the best in domestic Airline carrier's. As a consumer what really attracts me is their bright purple color ambiance which gives a sense of royalty. The reason why Vistara is sweeping the premium airlines are on the basis of these points-a) Operations, much like Indigo Vistara also learned from the mistakes of their competitors about how important it is to have a smooth operation. A consumer will not just on your smile but what would matter the most to them is how punctual your flight is. Vistara does satisfy me with this. Also Vistara is the only private Airline to offer a direct route flight from Delhi-Port Blair. With time Vistara is also extending their wings towards different routes. b) Services, when one is paying a little money extra then expecting a little more is natural. Vistara does satisfy one in this regard. Premium Economy has a separate check-in line, the moment you'll take your seat cabin crew will offer you wet towels and juice, cabins are brightly lit, clean and smells fresh, toilets are usually clean (also because Business Class & Premium Economy share same rest room), for in-flight entertainment Vistara offers their own weekly magazine but no screens (which is a draw-back), c) Food, which is the most attractive part about Vistara. In Premium Economy menu is much more varied and served in trays instead of boxes like in Economy, food quality is much loved by the pallet and wins our heart.
If Vistara continues at same pace, I am totally certain they will excel. My over all experience of 5 flights I took with Vistara has been satisfactory.
Over All Rating-4.5/5
Jet Airways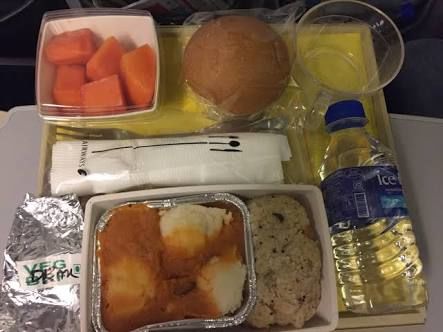 The inception of Jet Airways happened when their was a monopoly of Indian Airlines in domestic market. Jet Airways does managed to create the vibe of competition with Air India, many people started opting Jet Airways for most important reason "operation" this was the Airline which offered premium comfort at much competitive rate. My introduction with Jet Airways happened much later, my experience with Jet has been average. If I categories it will be based on these points-a) Operations, of all the flights I took with Jet the operations have been pretty smooth, there have been very rare times when I experience a delay in departure or arrival of my flight, b) Services, this is the average part of Jet. Don't know if the planes are old or the staff is lazy but this does affect with cleanliness and ambiance of the plane, check-in's are usually smooth, Restrooms are average. However the cabin-crew is attentive and warm, Jet does offer screen for En-flight entertainment but it usually doesn't work (on domestic routes), like any other flight they offer a official magazine of Jet Airways which always included a interview of either a politician, entrepreneur or a entertainment celebrity, c) Food, in domestic routes one is usually served refreshments which is pretty average the food quality is good but it lacks in presentation. Jet does have scope for improvement in this particular criteria.
Jet Airways is one of it's kind private airline, however with time there have been compromises made by them on quality of their flights. Jet needs to understand innovation is the way to succeed and it can be done if they'll take their every flight as first. Of all my 6 flights I took from Jet I believe Jet will shine again.
Over All Rating-3.5/5
Air India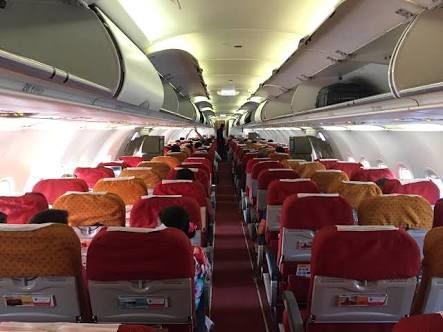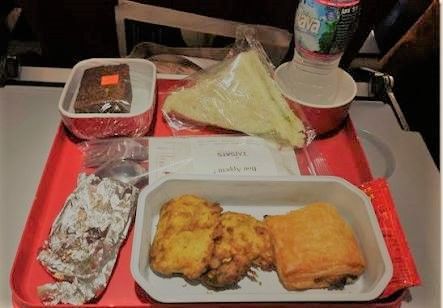 The first Airline of our country and our national carrier. With the word national carrier brings many expectation but Air India manages to excel in just few parameters, which is quite disappointing but alas. For me Air India is very special as this is the first flight I took for my first ever business trip. It's heartbreaking that like any other government organisation (which lacks in professionalism) Air India is also following their footsteps. It's true that Air India has the best Boeing carrier-Dream Liner but the maintenance of it is very disappointing. A 3 year old plane looks like 5 years old and the professionalism of Cabin Crew is quite questionable. Collective points of my experience with Air India are-a) Operation, there's a big flaw in the operations of Air India where a timely departure or arrival is a rare site to see. Also one thing which quite bothersome as a consumer for me is their sudden change of flight departure schedule without prior notice, this does affect a day schedule of a person. Operation is one area where Air India really needs improvement, b) Services, as I've already mentioned Air India planes really needs a lot of care. The plane quality is above average but not the best, for en-flight entertainment some planes has on screen entertainment and few doesn't (in domestic)-which works as per the mood of cabin crew, Air India's official magazine is provided in the seat pocket, cabin ambiance is quite dull but manageable, restrooms are generally clean, cabin crew staff is average on both domestic and international flights (for instance after having one cup of tea one would be scared to ask for another, what if they scold you...only kidding), c) Food, it totally depends upon the route you take at times I had the most amazing food experience but also sometimes I've been served under done uncooked dahi kebab. I believe the food quality also depends on the mood of chef (sarcasm).
Air India is our proud but it's a shame that they are in losses. In order to get back to track Air India need to feel the gap of professionalism. Air India is mother of all domestic Airline and can anytime give the competitive airlines run for their money.
Over All Rating-3/5
Spice Jet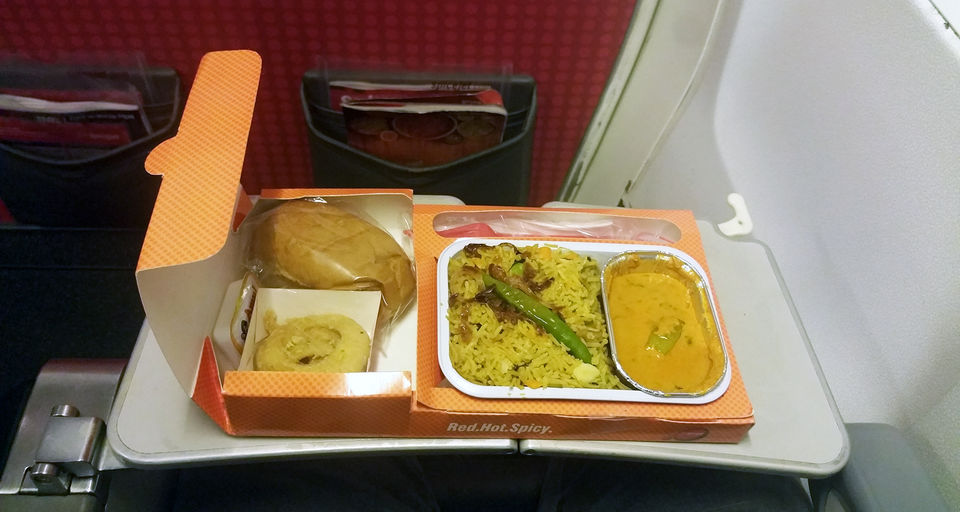 Spice Jet is the Airline which introduced the idea of budget Airlines in the market around early 2000. It's again special for me because Spice Jet it was my first flight ever, my introduction to sky more special because I was a student then and I won my tickets in a competition. So yes I have a soft corner for Spice Jet but my reviews are totally un-biased. The big reason why Spice Jet couldn't perform as successfully as Indigo because they started competing with the premium airlines instead focusing on their segment also because their less number of flights in single route. For instance from Delhi-Mumbai one can only find 6-7 flight which is a major drawback. Coming to my collective points on Spice Jet would be a) Operations, Spice Jet is so far quite smooth with their operations, even if the departure is late the Pilot put efforts to cover the time, b) Services, are again average in Spice Jet as well, Spice Jet has leather seats which is easy to clean but looks dull to the ambiance of plane, the tray table and aisle usually looks clean, restrooms also looks in good condition, the major problem is with behavior of cabin crew staff which are not as courteous as their competitor Indigo, there's no en-flight entertainment but one can scroll around Spice Jet official magazine, in Spice Jet one can pay extra to get seats with more leg room (which is not very expensive), c) Food, forget everything else but the main reason Spice Jet want you to travel with them is because of their food (which also reflects in their new tag line-Red...Hot...Spicy) and yes the food is finger licking and served piping hot, one would definitely need to pay for it but it does worth it.
Innovation is challenging but I'm certain Spice Jet will pass the test. All Spice Jet needs to do be champion of their own market and then try to conquer the other market segments as well. Of all the 8 flights I took with Spice Jet has been satisfactory.
Over All Rating-3.5/5
Of all the domestic flights I've used for my trips my favorite in economical remains Indigo majorly because of their operations and Vistara in premium Airline category because of their overall features.
I have high hopes for Indian Aviation industry and can hope for great innovations in future as well, because I'm a loyal consumer.