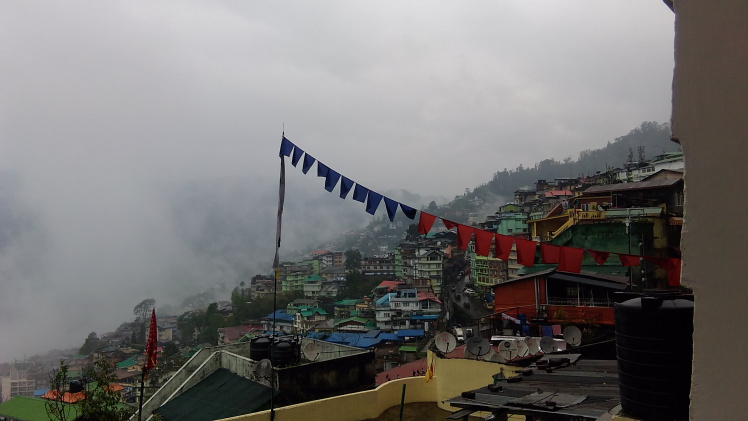 Sikkim has become a bucket-list destination for everyone.There are many setting out to conquer this inhabited beauty among the seven sisters of India. Before my trip to Sikkim, I had to search a lot for whatever I was about to be doing in my upcoming trip. I couldn't find most of them. So now that I'm done with my trip, I have experienced a lot of things. So I'd be listing a few necessary points that might help you plan your upcoming Sikkim trip.
Sikkim, once visited, has to be explored completely. This can range from a short four days trip to an eight days long trip. Once done with your number of days, just proceed.
I have the Itineraries uploaded here: Nomadic Tot's Sikkim Itinerary
Roads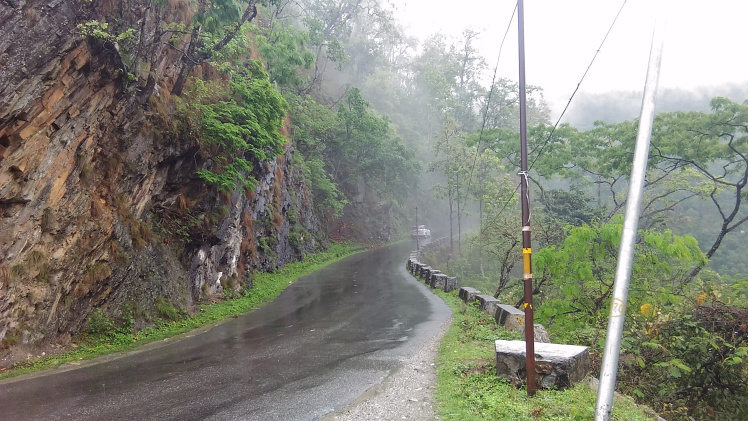 The approach roads to the state of Sikkim is extremley narrow two-way roads. Sikkim has only one entrance, that is through the Rangpo Checkpost. The best part is you not only have your car on the road, but there are several other cars on the same route wihout any deviation until the checkpost and the mighty Teesta, flowing fiercely until you reach the checkpost.
The roads inside, are being maintained well by the Border Roads Organization and the terrain is also wonderful. The roads to other places inside Sikkim, other than than the border areas, are a bit challenging but you have very experienced drivers who take you to all the places with utmost care.
Weather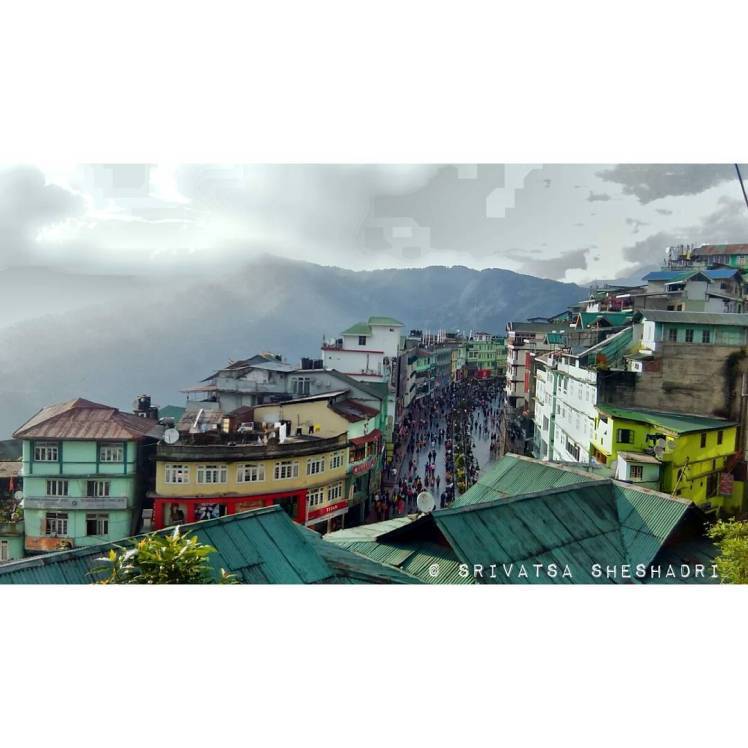 The weather, to be put in one word- unpredictable. The weather in the capital, Gangtok, is quite pleasant but as you go high, either towards East Sikkim or the North Sikkim, the temperatures get worse. Especially towards Lachung and Lachen in the northern part and towards Nathu La in the eastern part.
Accommodation
We city-slickers are often extremely paranoid about accommodation. Since the thought of going to Sikkim is associated with the idea of riding to a remote place a lot of people automatically assume that finding accommodation will be difficult. In reality, it is anything but. Since tourism is the primary source of income for the people in Sikkim, hotels, homestays, camp-sites and other forms of accommodation are quite easy to find in most of the bigger towns and even some of the smaller villages.
Check out my review of the place where I stayed during my trip: Nomadic Tot's review
Food
If you're okay with simple vegetarian food, you are likely to not have any issues in Sikkim. A lot of people get by on a diet of Maggi (instant noodles), Wai Wai (also effectively instant noodles), chips and other junk food. Personally, I eat that kind of stuff only when I can't find anything else. Bread-omelette and dal-rice, wherever they were available, saved the day for me. In the towns and villages (i.e. when you're not on the highway or the mountain passes), you are also likely to be able to find some decent Tibetan food. The occasional bowl of Thukpa would be a nice change from the otherwise drab and dull diet.
Permits
Permits are the most important thing to be included in your trip, Sikkim being a border state. Many people literally struggle for their permits as all your trip is based on one small piece of paper. Generally, these things will be arranged on request by the Hotel Manager etc. But if you are a rider, then there are special requirements that one has to qualify to ride in this exotic state. Another blog specially for Rider Permits in Sikkim will be up soon.
Nearest Airport: Bagdogra Airport
Nearest Railway Station: New Jalpaiguri Raliway Station.
To Conclude
That brings me to the end of this post. I think I've covered all the things that you should know or be thinking about when you are planning a trip to Sikkim. If you have anything to add or any specific queries, just leave a comment below and I will get back to you.
Plan sensibly and everything should work out just fine. While a trip to Sikkim is adventurous, it is not even nearly as dangerous or scary as it seems when you initially think about it. Also, don't forget to enjoy every moment of your trip.
If you found this post useful, please do share it with your friends. Do also follow the blog (by entering your email address and clicking the "Follow" button on the right side) to get notifications of new posts and stay updated with the blog.