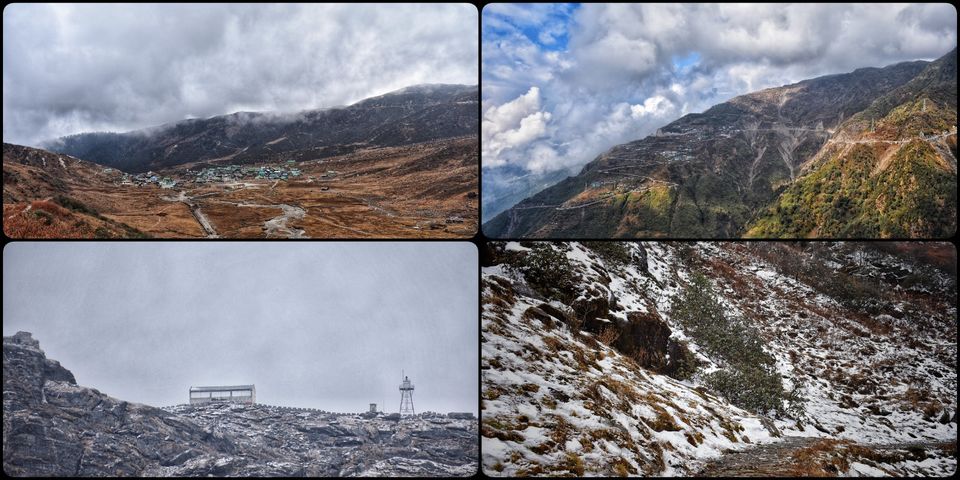 First of all apologies for being so late in publishing this blog. I understand, if you have read my last blog then how much annoying it is, to wait for so long!
But here I am, making it a point to share all the excitement of my last trip with you all before this awesome year ends! This is the third part of my Sikkim blog which will definitely be going to give you Goosebumps because East Sikkim is all stories.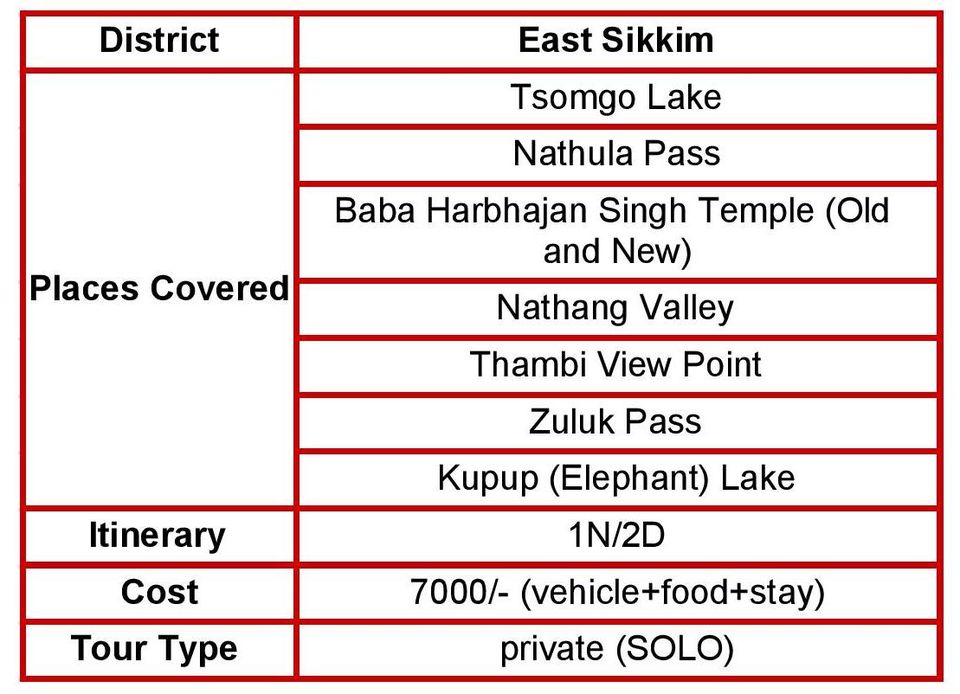 I returned to the same hotel in Lower Sichey in Gangtok after completing my West-South Sikkim Tour. I ditched my plan to visit Tarey Bhir and Namchi, just so that I get an extra day to visit Zuluk and let me tell you it was nothing less than a blessing to be there and experience nature in its all beauty.
It was 8 am in the morning when we left for Tsomgo Lake (Changu Lake) which is approximately 35-40kms away from Gangtok. If you have already visited North Sikkim then Tsomgo Lake and the landscape en route won't be of any more surprising to you. Also, this is one of those lakes in Sikkim which I found to be more visited as compared to any other. So my suggestion would be if you are a photographer or would like some lone time here then prefer coming in the early morning between 6-8.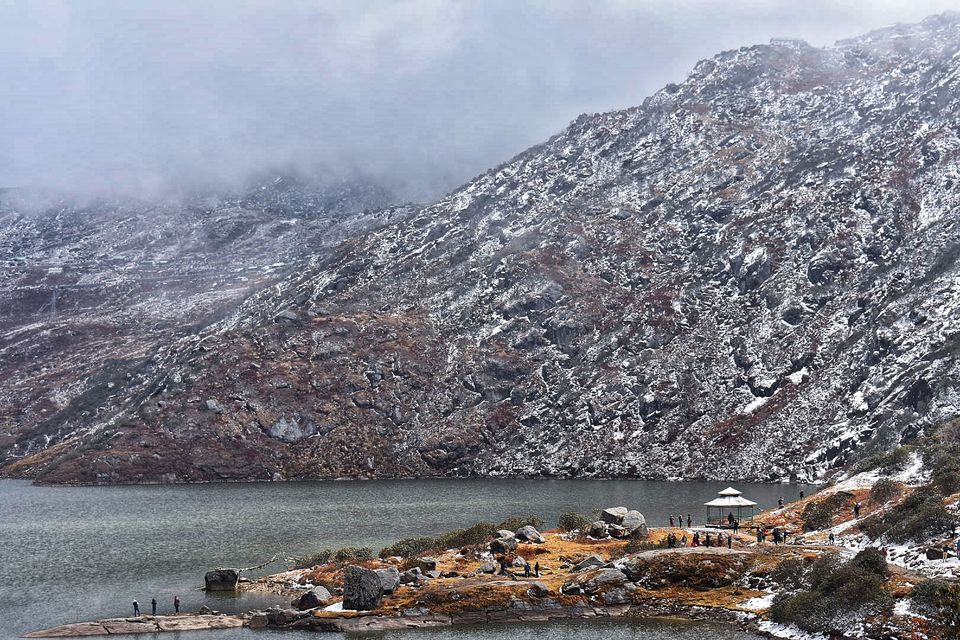 You can also try Yak rides which takes you on the other side of the lake. I didn't take the ride though feeling pity about the Yak. There is one really nice cafe towards the right of the lake, you can choose to spend some time here. If the weather permits you can enjoy cable car rides here which cost over 1.5k for 30minutes providing a 360-degree view of Tsomgo lake.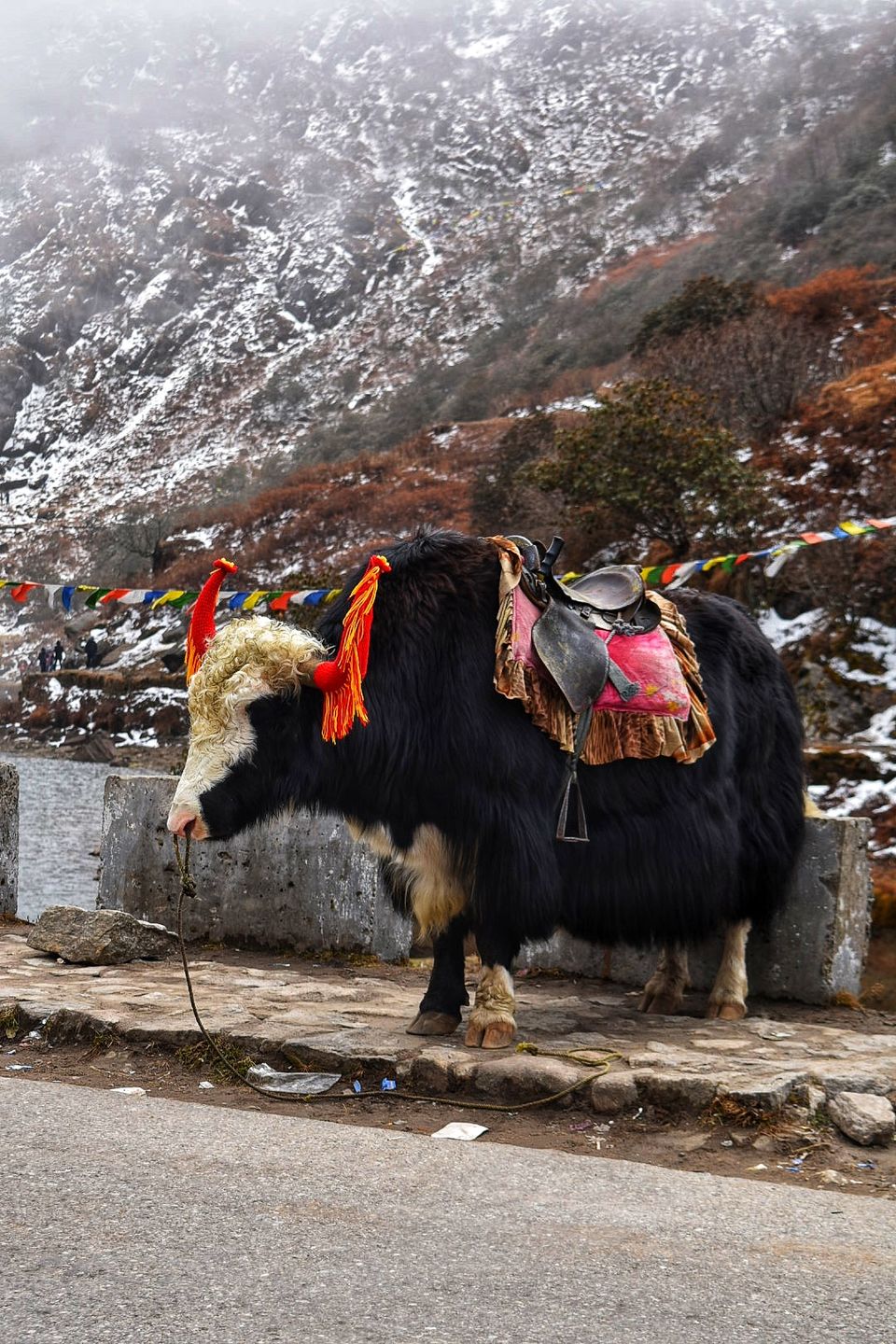 Approximately 25kms ahead of Tsomgo lake lies the famous Nathula Pass. It is one of the three open trading border posts between China and India.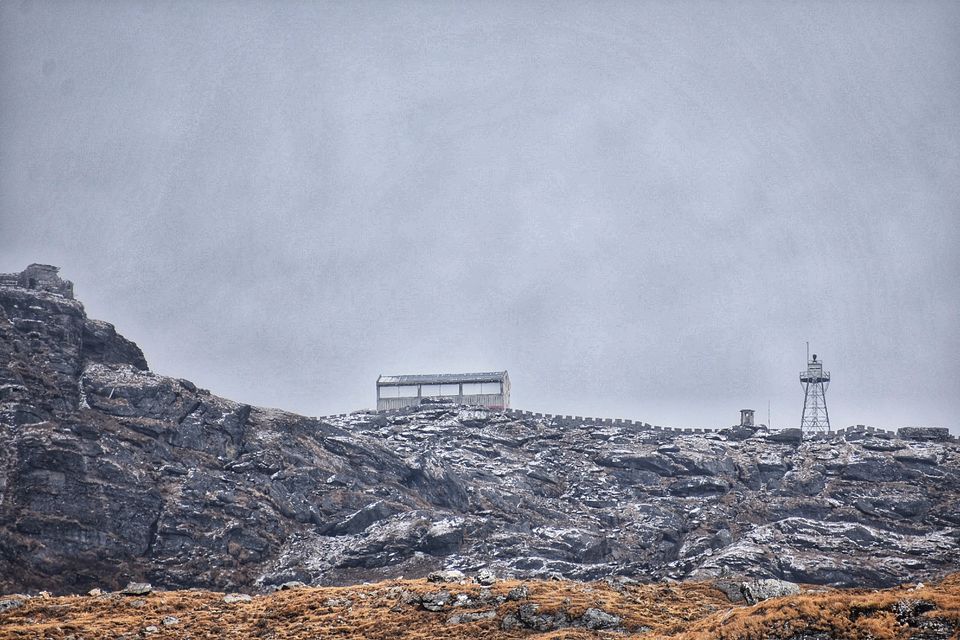 This pass remained sealed from 1962 to 2006 following the Sino-Indian War. Only Indian tourists are allowed to visit this pass presenting a valid permit issued in Gangtok which shouldn't cost you more than 200rs. This pass remains closed for tourists on Monday and Tuesday. So you can plan your visit accordingly.
If you are from Army background or a keen follower of Indian Army, then you would have definitely heard stories of Baba Harbhajan Singh from your friends, family or from someone serving in Indian Army.
It was during one of those days in 1968 when Baba Harbhajan Singh who was serving with one of the Army units in East Sikkim went missing while escorting near Indo-China border. His body was discovered 3 days later he slipped and fell in a nullah which carried his body 2kms downstream. He is said to have appeared in the dreams of one of the soldiers of his battalion informing about his death and asking to build a samadhi for him. Units of Indian Army posted in East Sikkim believe that Baba will warn them of any imminent attacks near to 72 hours in advance. It is said to have believed that even Chinese Soldier serving on the other side of the border have seen a figure in late night hours patrolling on the Indian side of the border. Soldiers and people passing from here make sure to pay their respect to Baba's shrine. Also, water kept at Baba Harbhajan Singh's shrine for 21 days and consumed is said to have cured many diseases.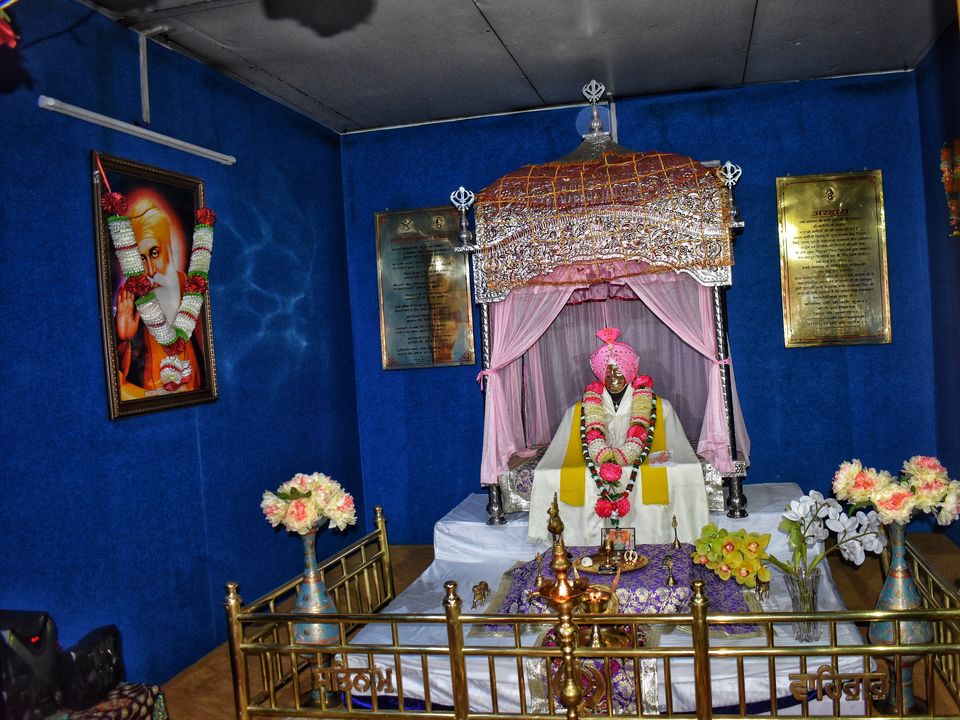 The new shrine for tourists has been built 9kms ahead of the original shrine.
After paying my respect in the current shrine, we headed towards Zuluk pass. As we reached Army checkpoint where we had to present our permit to visit Zuluk pass, an army soldier asked us for lift till his camp which was in Lungthung. During our drive, he shared with us the belief which everyone holds for Baba Harbhajan Singh and how the holy water has helped cure Soldier's ailing family members. He took us to the old (original) shrine of Baba where we also got to see Baba's bunker. It literally gave me goosebumps as soon as I entered the bunker. I could feel the emanation of something really strong and positive.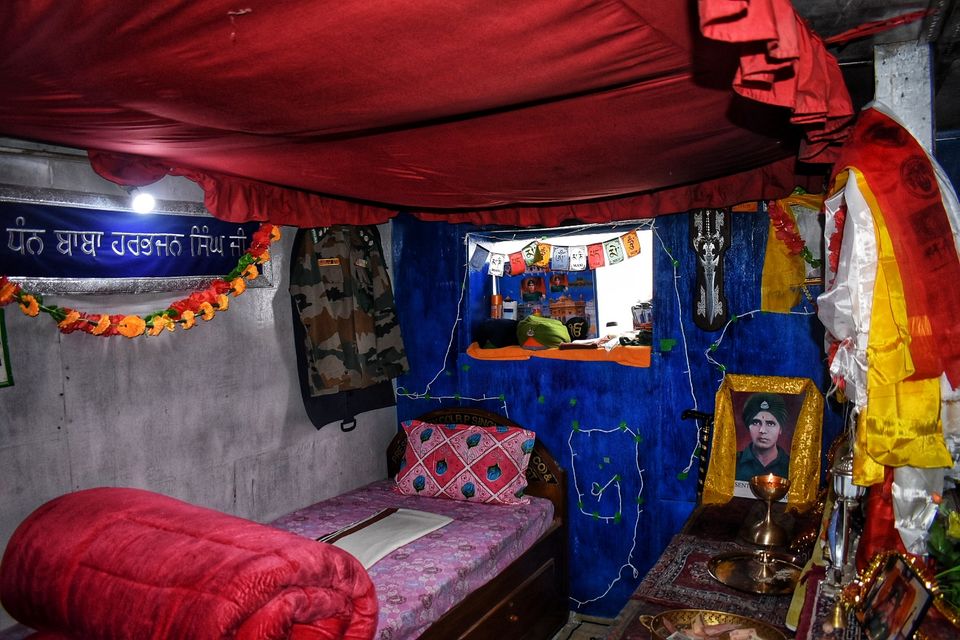 We also crossed Nathang Valley (13,500 feet elevation) which is approximately 5kms from Baba's bunker. As narrated by the soldier, Nathang was said to have buried under layers of mines during 1962 war and hence till date, Yak herders or tourists are warned to walk barefoot in the Valley.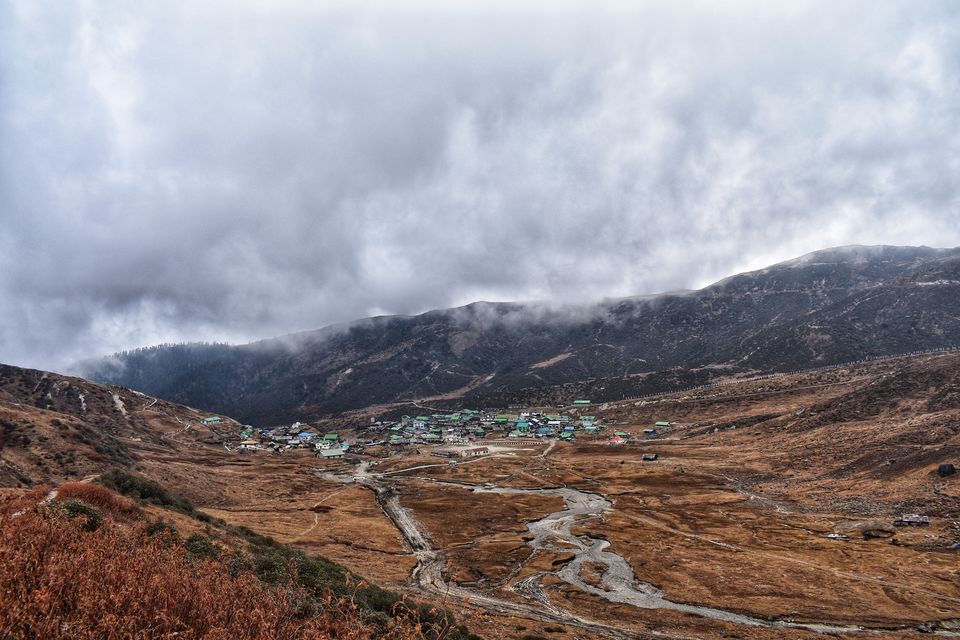 During winter Nathang Valley becomes nothing less than a white Paradise (covered with snow), it is also considered as Ladakh of East Sikkim.
After dropping the Soldier near Lungthung, we headed towards Zuluk (Dzuluk).
Zuluk is a small hamlet located at an elevation of 10,000 feet. It was the transit point to the historic Silk route. Three levels zigzag road is located on the way to Zuluk, which has approximately 52 hairpin bends. To get a better view of the landscape including Kanchenjunga range and these bends, you can choose to halt for a night in Lungthung. There are 5-6 families staying in Lungthung offering warm and cozy homestay to the guests. I stayed there too paying 800 Rs including 3 times food.
As mentioned earlier, life in the mountains is slow and beautiful. Typically a day starts at 4:30 am and ends at 8 pm here.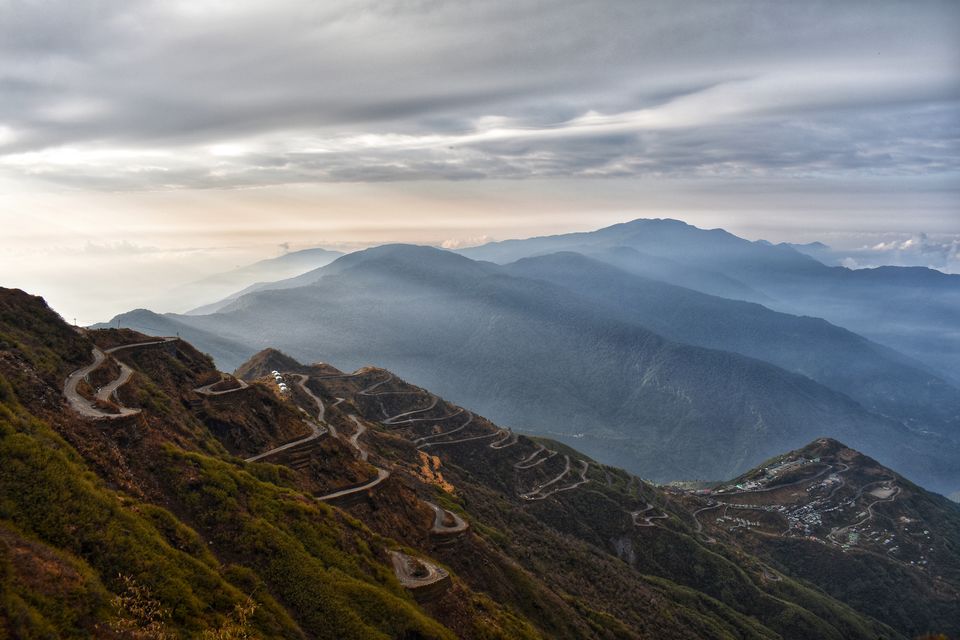 Thambi viewpoint which lies 3km ahead of Lungthung Viewpoint on one side and approximately 15kms ahead of Zuluk on the other side offers a spellbinding view of Kanchenjunga range and also hairpin bends of Zuluk pass. Since it was really foggy throughout the day, we struggled a lot to get a glimpse but finally, the next morning weather became clearer offering a better view of bends but not the Kanchenjunga range.
To mention, East Sikkim region after Nathula Pass till Zuluk literally is no network zone. That means if you are staying in Lungthung or anywhere in this area, there would be no network in your mobile phones. Even the time zone which your mobile phones might catch will be of Bhutan or China. I was surprised to see my phone displaying a time which was nearly 2.5 hours ahead of Indian Standard Time, which I believe was reflecting China's time.
From driving on those perfect bends to capturing all the little details of the area, we spent a cozy evening in Lungthung homestay soaking ourselves in the heat of the bonfire, sipping our cup of tea.
Next morning after having a delicious breakfast and capturing some beautiful moments with me, I left for Gangtok. As always, it was the most heartbreaking moment to say Goodbye to Mountains and their alluring silence. But this time it was not just the mountains rather the love of locals in Sikkim and the experiences that I have bagged has added more pages to the book of my life :)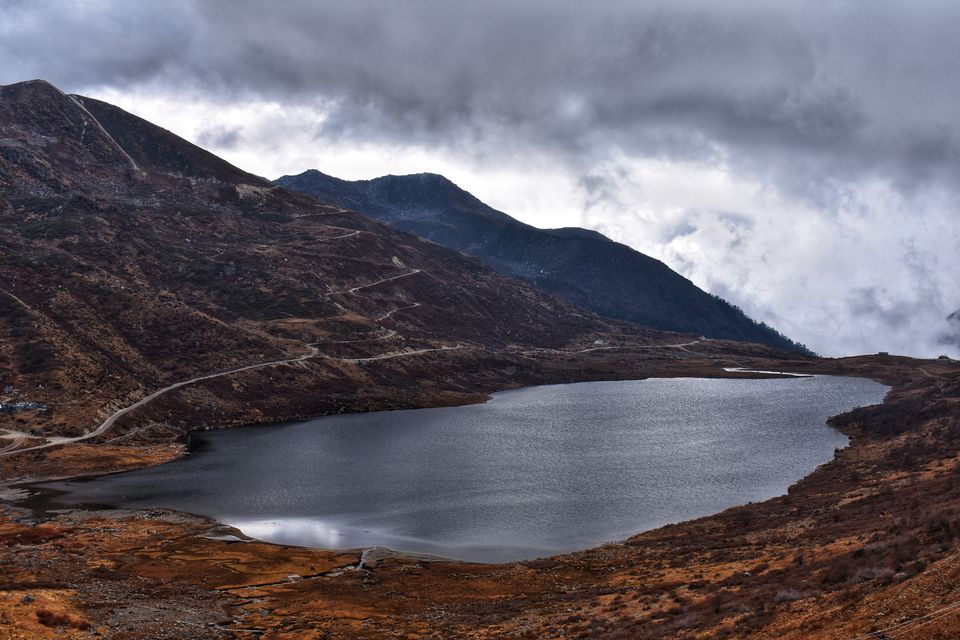 With this I conclude the end of my Sikkim blog, I hope it helped you guys in one or the other way. Keep Travelling and Keep Sharing. Be a Responsible Traveller :)
How I travelled solo in Sikkim for 7 days?
Many of you might be wondering, 'Was it easy to travel solo and cover all the parts?' or 'How did I manage to cover all these places alone in this budget?' or at last, 'Who was the driver?'
So to give you a little and quick context -
While researching different places in Sikkim on various social media platforms and blogs, I found this family that was local to Sikkim. They belonged to the ancient Lachungpa's community in the North Sikkim region. They had their 4-wheeler, which they leased to authorized Sikkim Tourism Operators. As I interacted with them, they agreed to help me tour all of Sikkim. Initially, I thought it would be an easy deal for them and me (since I will get one dedicated vehicle at a lower price). But believe me, every day, Uncle (the eldest member of the family and the only member earning) had to drive 200 km approximately (12 hours) to rough and uneven terrains. But he effortlessly continued to be a loyal companion throughout the trip. He also helped me getting many stays at a lower price. I am not advertising here, but there is so much goodness in this world that deserves to be shared. So if any day you are planning your trip to Sikkim and want a truly dedicated person for your tour who can help you with both places (especially North and East Sikkim) and the vehicle both, you can buzz me anytime and ask for his contact. I will be more than happy to help :)
Frequent Searches Leading To This Page:-
solo female travel to sikkim, solo trip to sikkim, sikkim solo trip cost, sikkim solo trip itinerary, north sikkim budget tour packages