Next day at 8:15 AM we reached New Jalpaiguri Station. From there we had our vehicle booked for taking us lataguri. So without delay we started from New Jalpaiguri by 8:45 AM. On the way there was Gajoldoba Teesta Barrage and many other water plants for supplying water to residents. You will see river flowing with you and a pleasant weather to refresh your body and mind. Soon with this beautiful feeling we reached the resort though country roads in 2 hrs.
It was 10:45 we checked into room. Our next plan was to do jungle safari at Gorumara national park in a gypsy. After lunch we reached the ticket counter for buying tickets for safari. It is very limited. Only 15 gypsy cars are alloted in each slots. There were 3 slots in a day - from 6:00 Am, 9:00 Am and 3:00 Pm. We took the last slot. We were lucky enough to get the tickets. So our adventure starts there. In one gypsy only 4 persons are allowed with one guide and driver strictly. It was 4 pm almost and the nature seems so beautiful with red and orange shades of sunlight over the green mother earth, that it kept us amazed. Soon enough we meet bison, deer, some peocock and wild cats. Unfortunately we didn't met any elephant in the journey. Our guide took us to a tribal village in the middle of the forest. That was something to see. There was a special tribal dance arena. People were busy in there work and kids playing around. We stopped there for sometime and started soon. Most unpleasant scene comes close when we say people are burying dry leaves and in that attempt they created fire in the jungle. A few sq km area was burnt though as per guide it is quite natural. This happens very often.
Finally after 2 hrs of safari by 6PM we returned to the resort . Then we did bonfire, fun activities and had a great dinner. The resort manager and helper helped a lot in arrangements.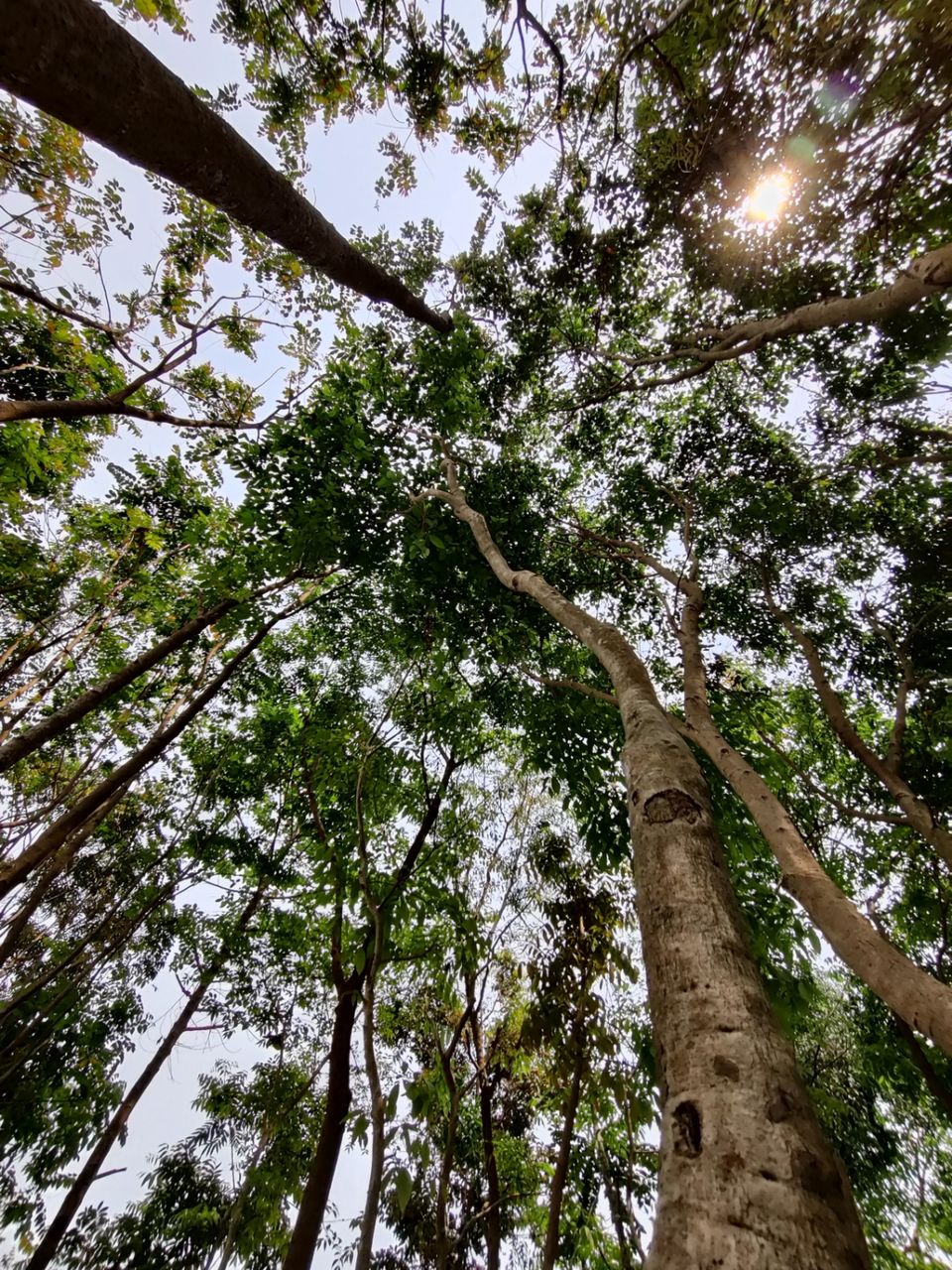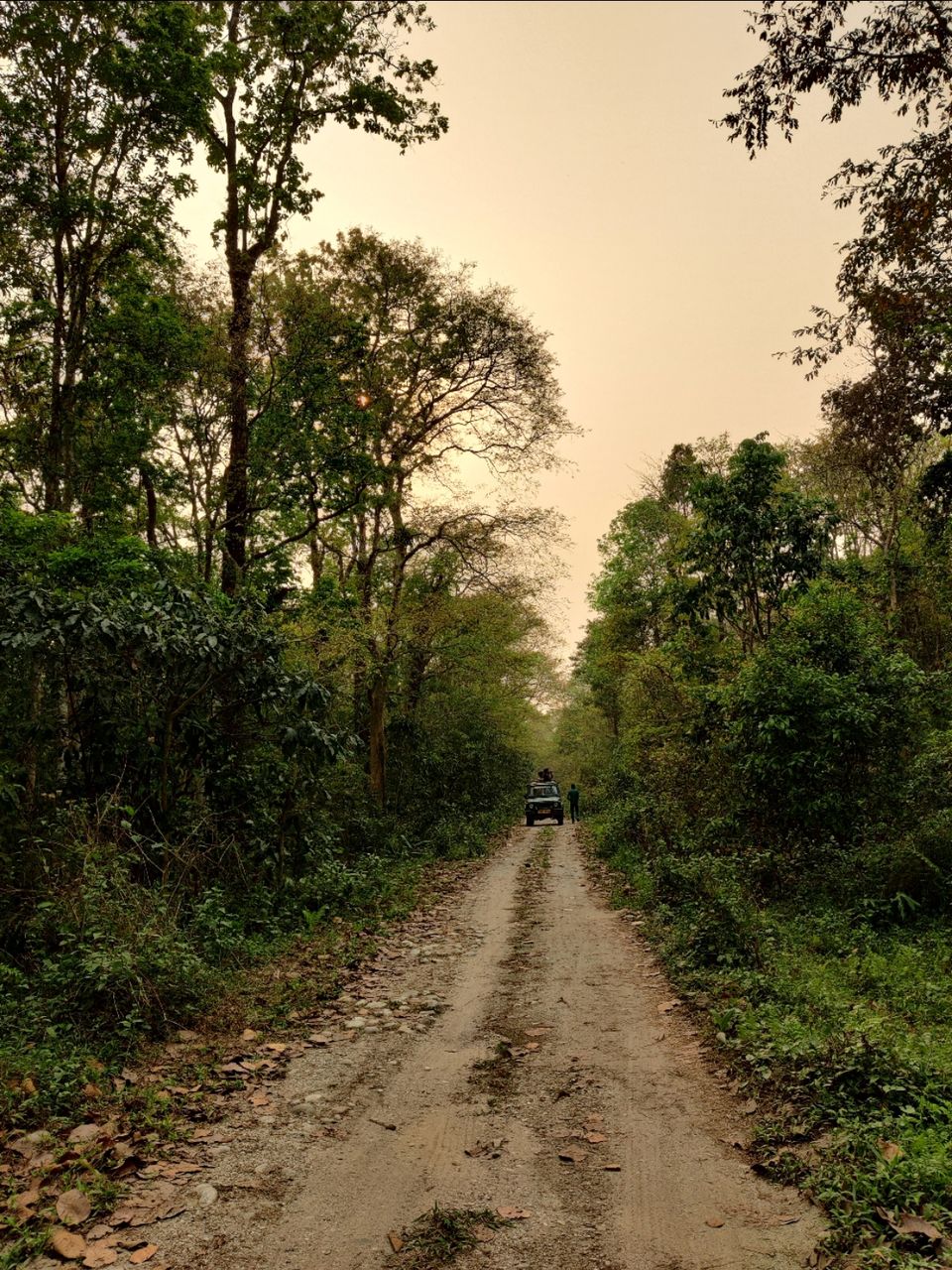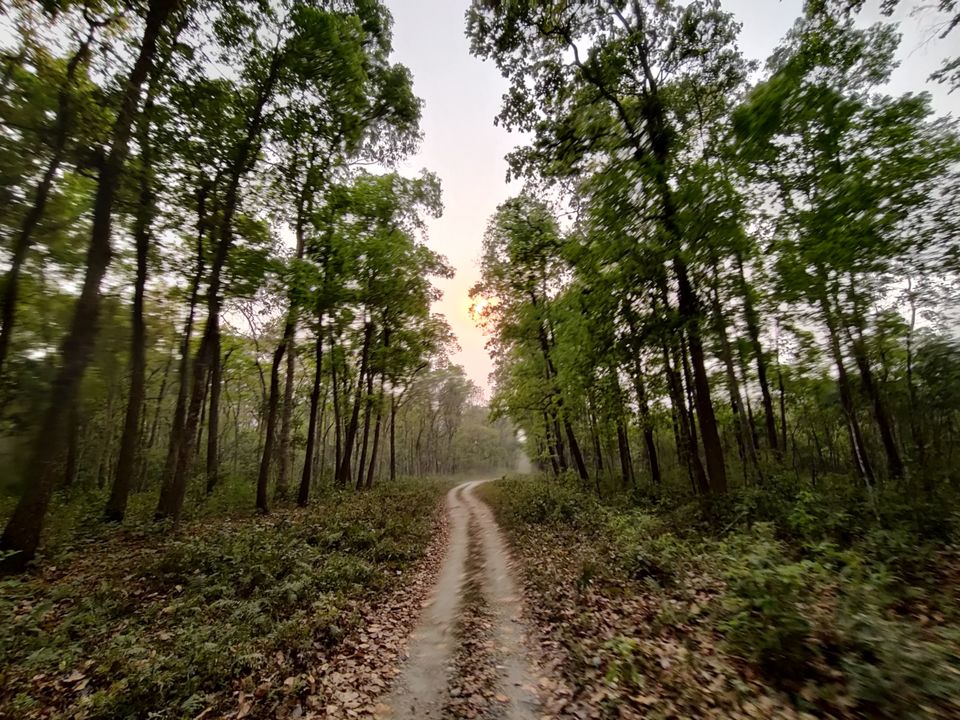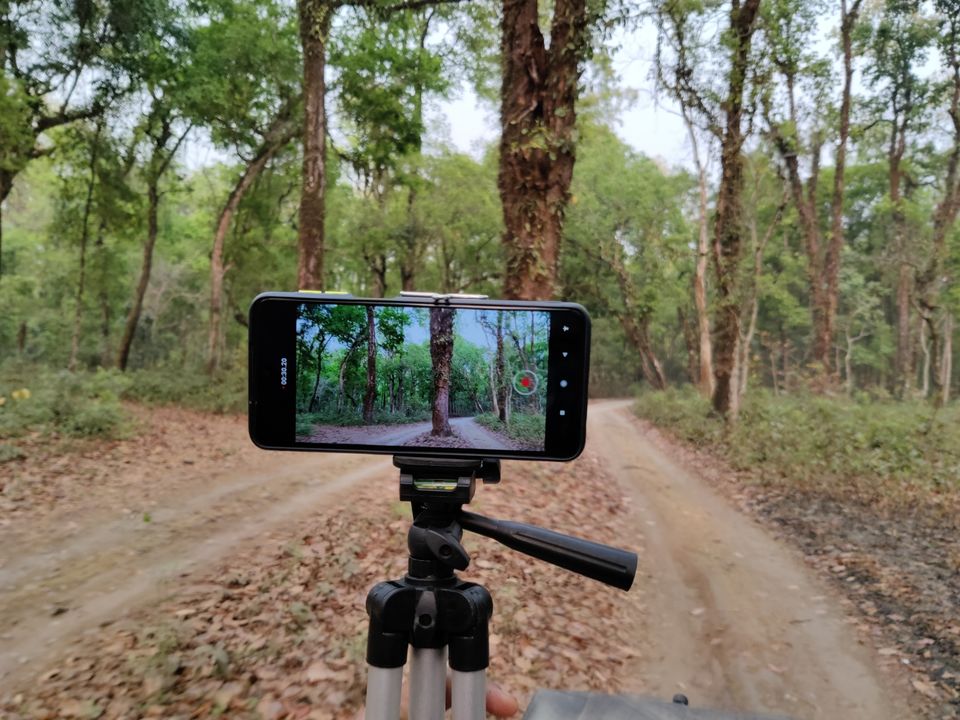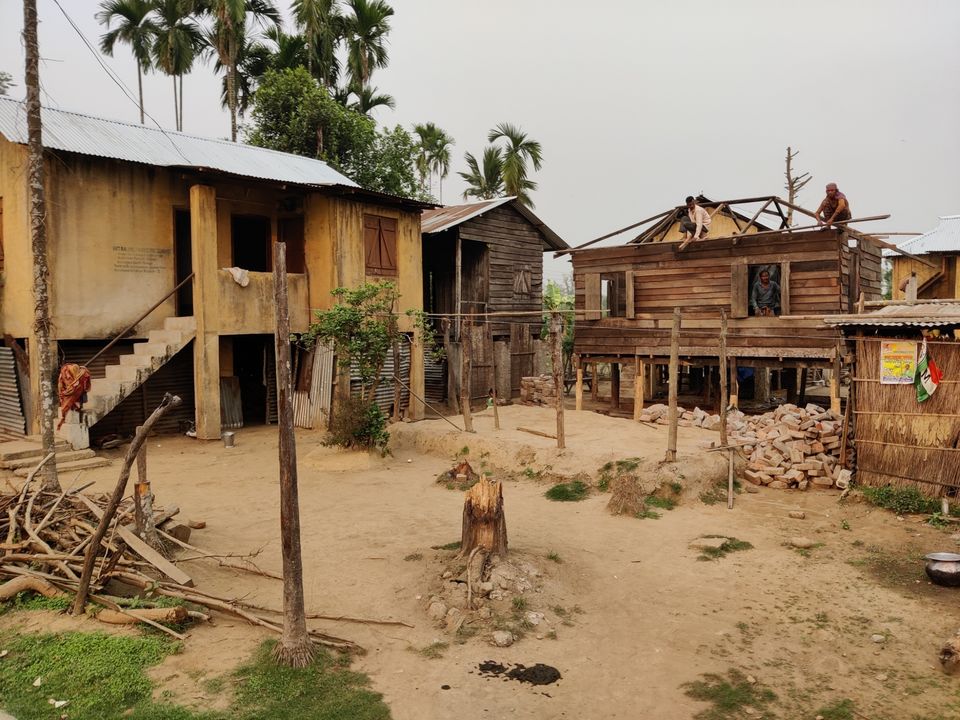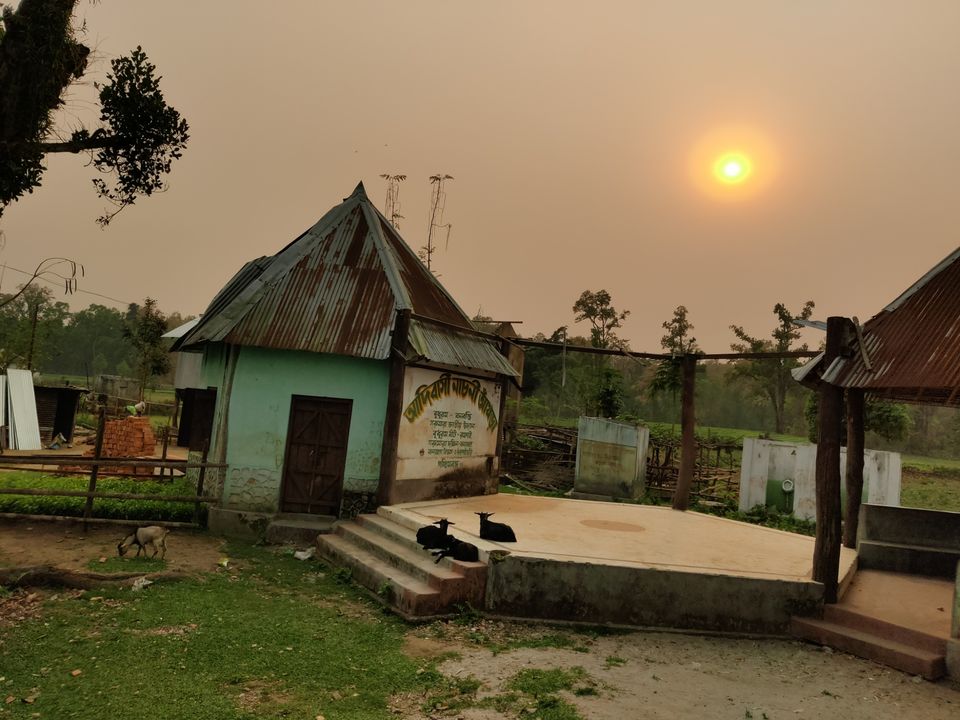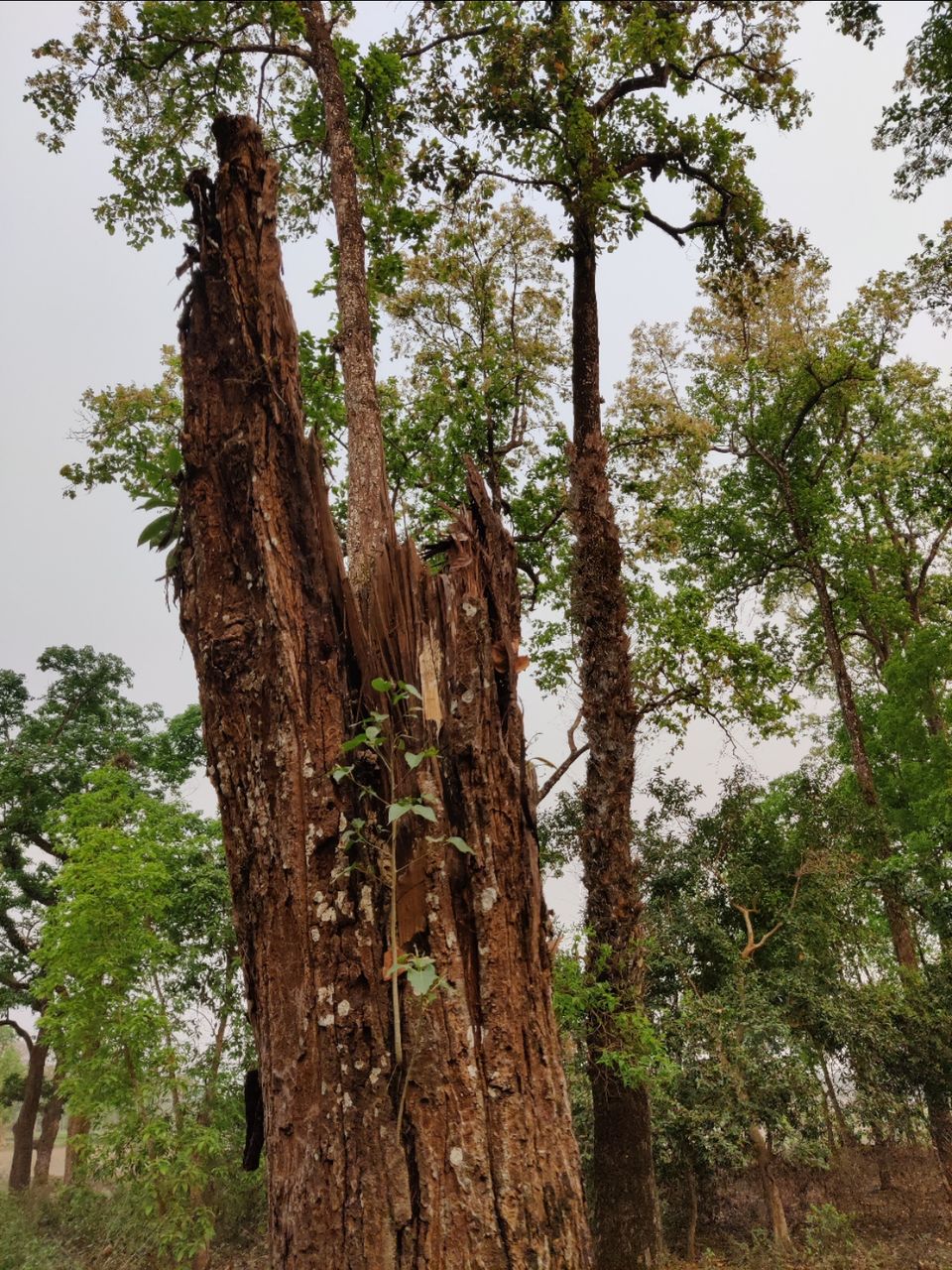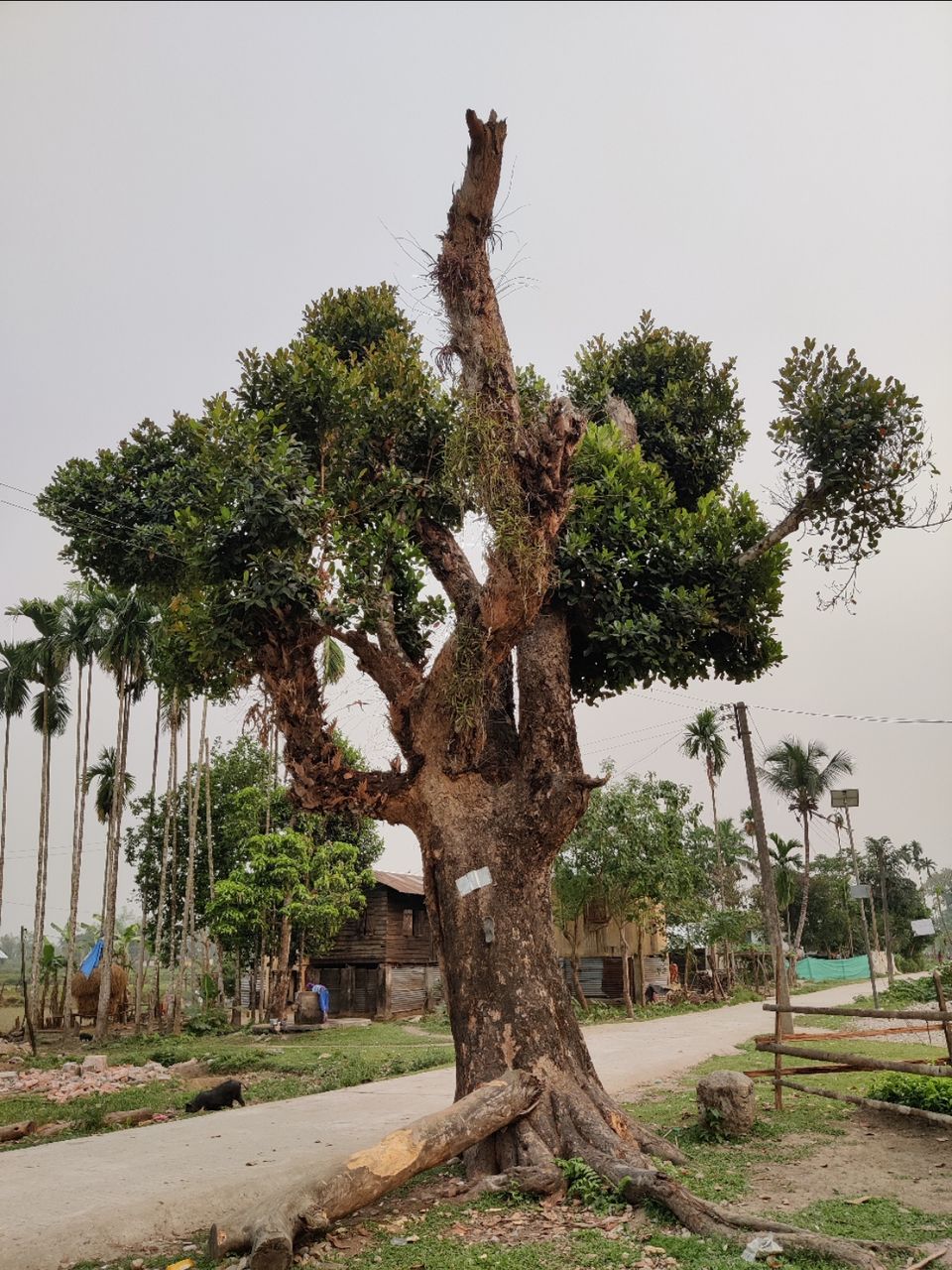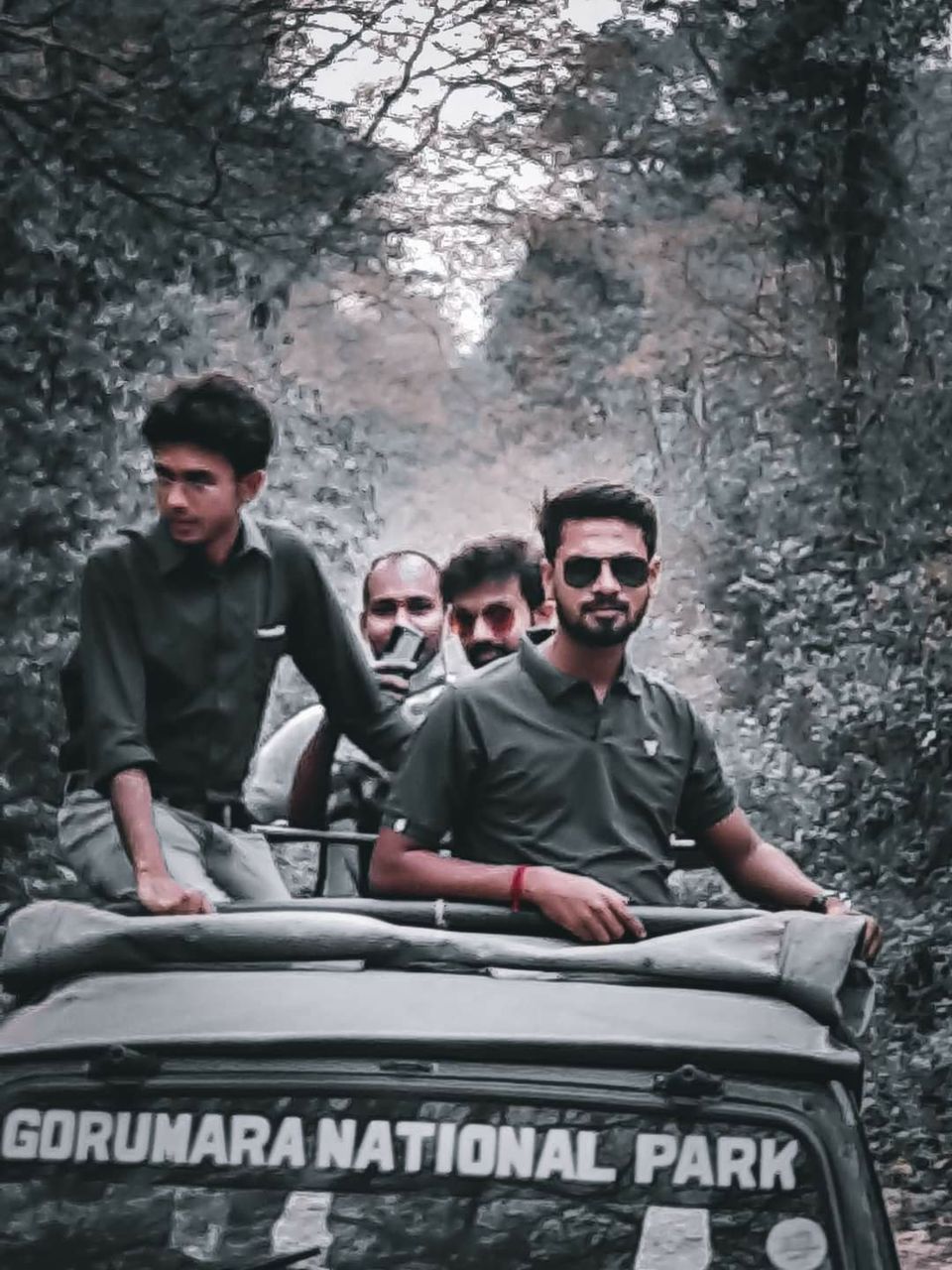 I woke up at 5:30 AM and naturally all woke up by 6 AM .. because we had so many plan to cover in one day. Soon after breakfast we left the resort by 8/8:15 AM. We had plan for boxa forest and Jayanti hills.
It took 3 hrs to reach boxa from lataguri. Soon after reaching boxa we struck the permit point. It was required to visit any places in boxa forest. We started with a museum. The museum had different animals body parts with were hunted by the King of Coach Bihar during 18th Century. There was a story written about the king in a board just outside museum. After visiting museum we went straight to trek boxa forest. We took a guide person Mr. James Bhutia to prevent us from getting lost in the forest. During that 5 Km trek he talks about a lot of things. Specially about the history and lifestyle of that place. He explained how halka baan demolished the civilization in 1992. Everything was gutted so many lives were lost in the calamity. We were only 10 Km away from Bhutan border. We trekked , got tired, passed though waterfalls , enjoyed some bhutani and Nepali songs by Bhutia 007. The boxa fort is also damaged now. We couldn't go inside. There was prison in boxa fort that you can see while hiking to the top for sure. Finally we reached the boxa museum where some memories are kept, memories of National leaders who fought for India's independence. It contains a great secret of Rabindranath Tagore and Leaders of Forward Block. After reaching that height we decided to come down as we were running out of time. Wish we could go for Lepchaka but it didn't happen. It was already 3 PM by then. Finally by 4 Pm we come down and started for jayanti hills and river.
There was nothing to see much in jayanti river as it was dried in the spring . But Jungle is still thrilling enough . We watched the sunset from Jayanti's shore. And by 5:30 PM he started again and by 9 we reached to our resort.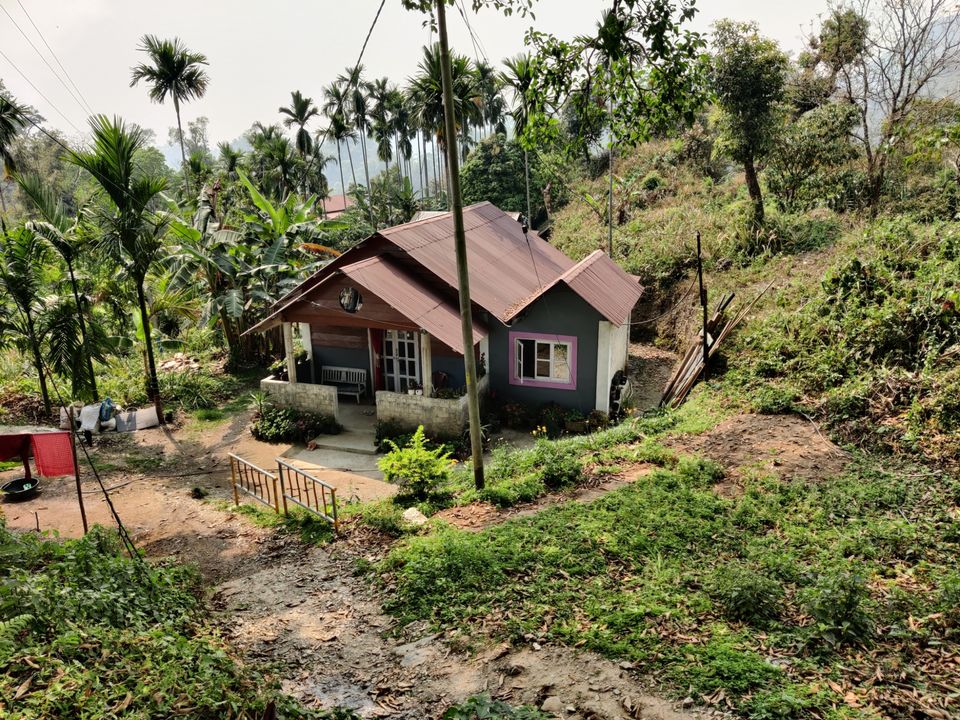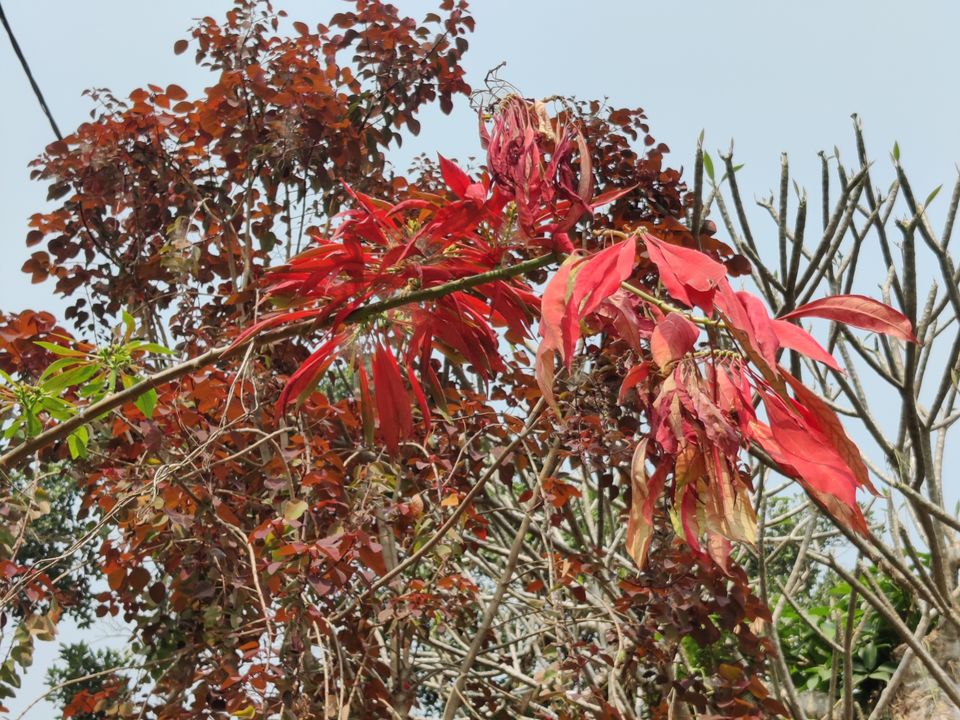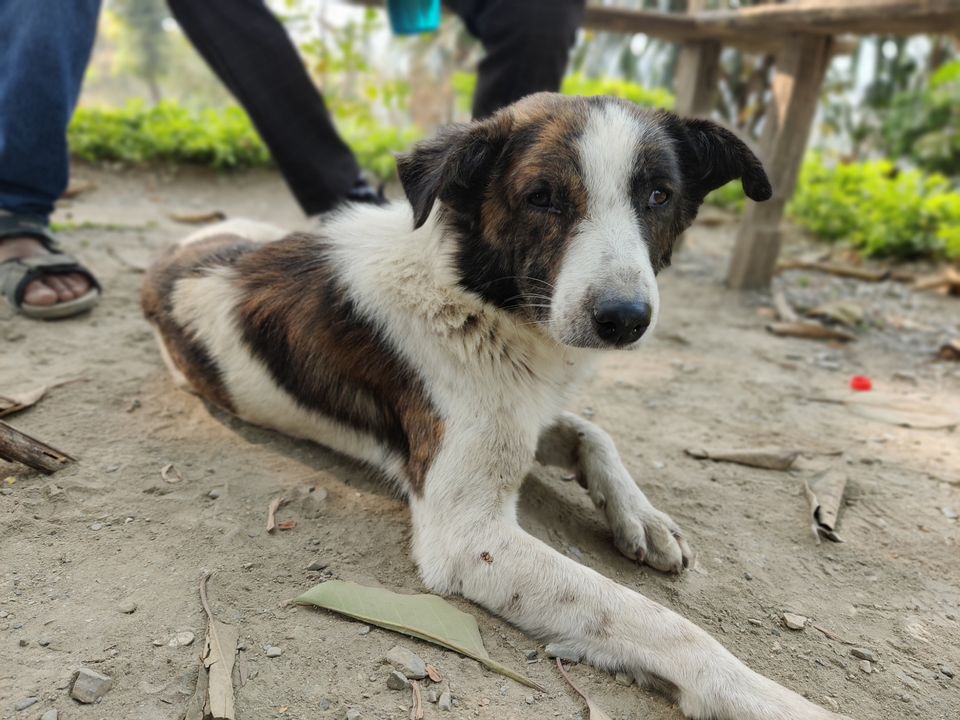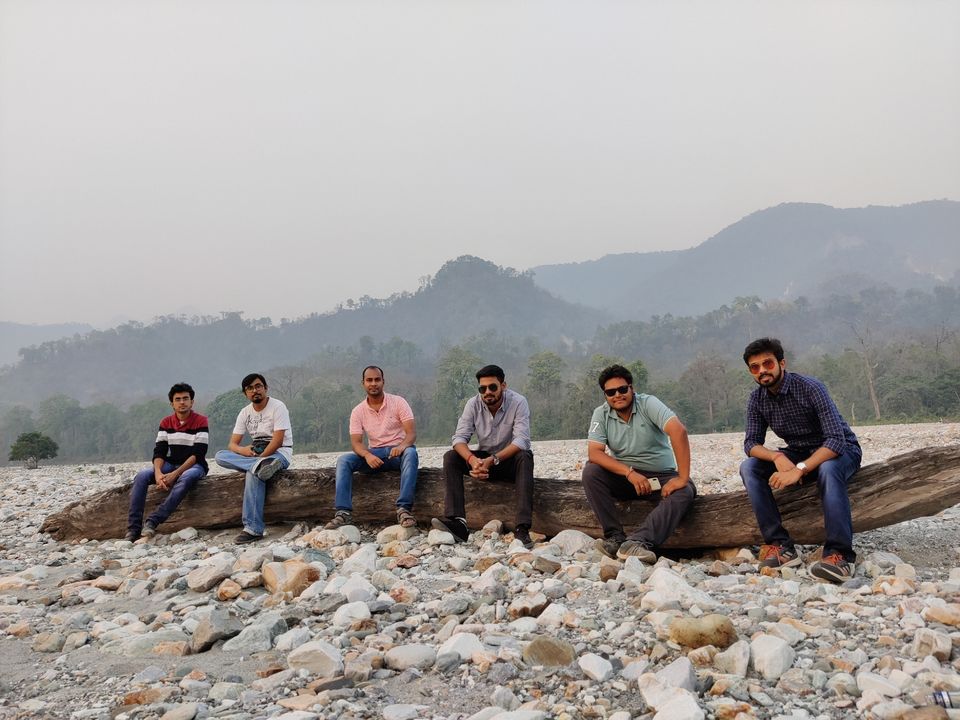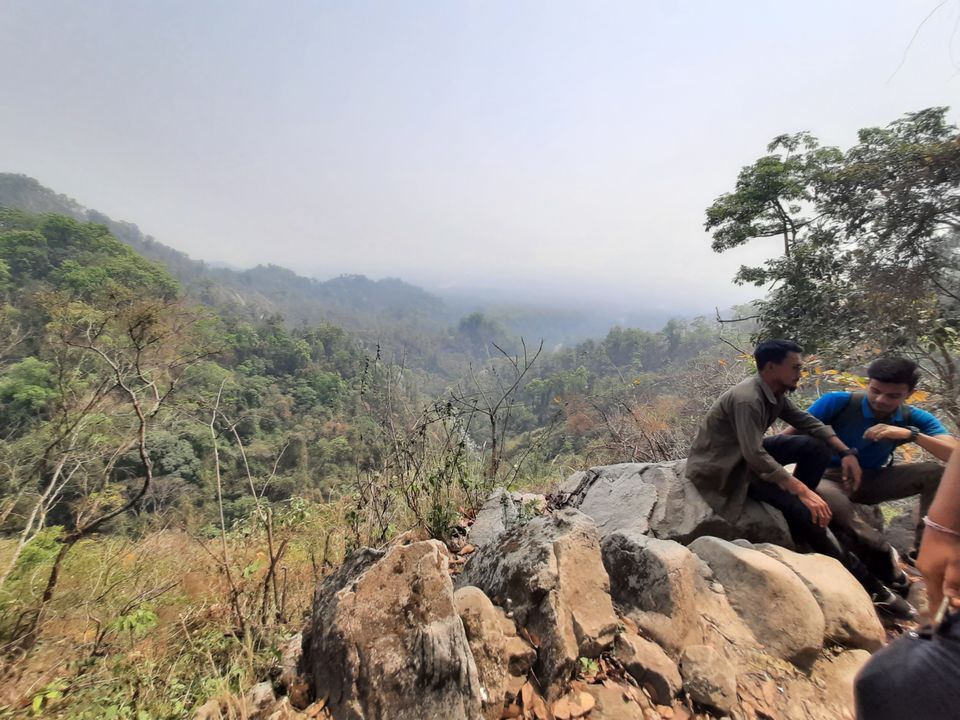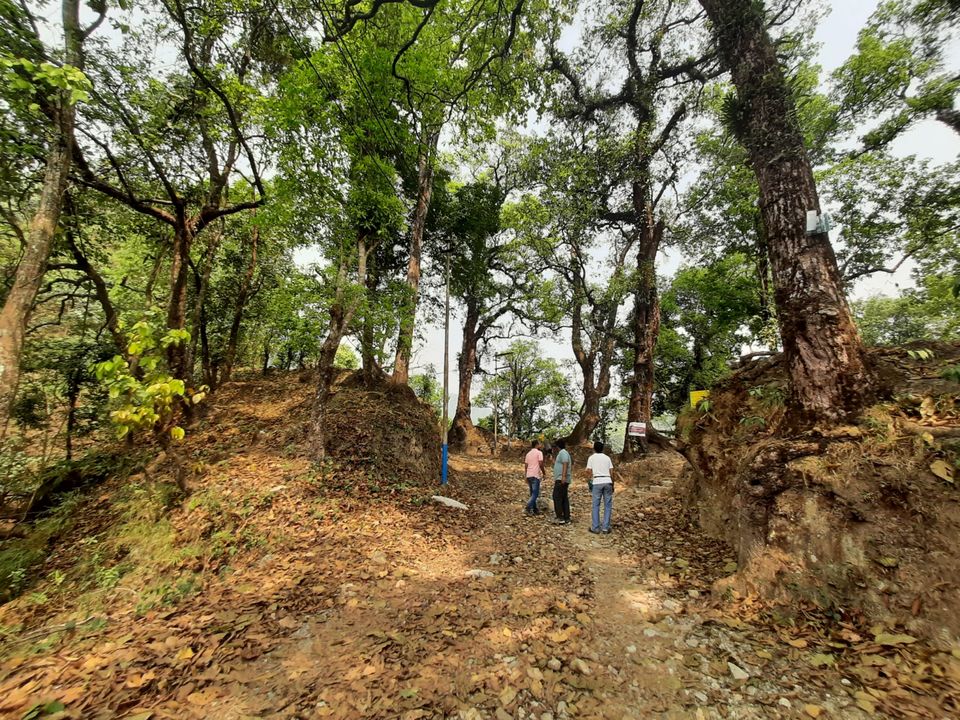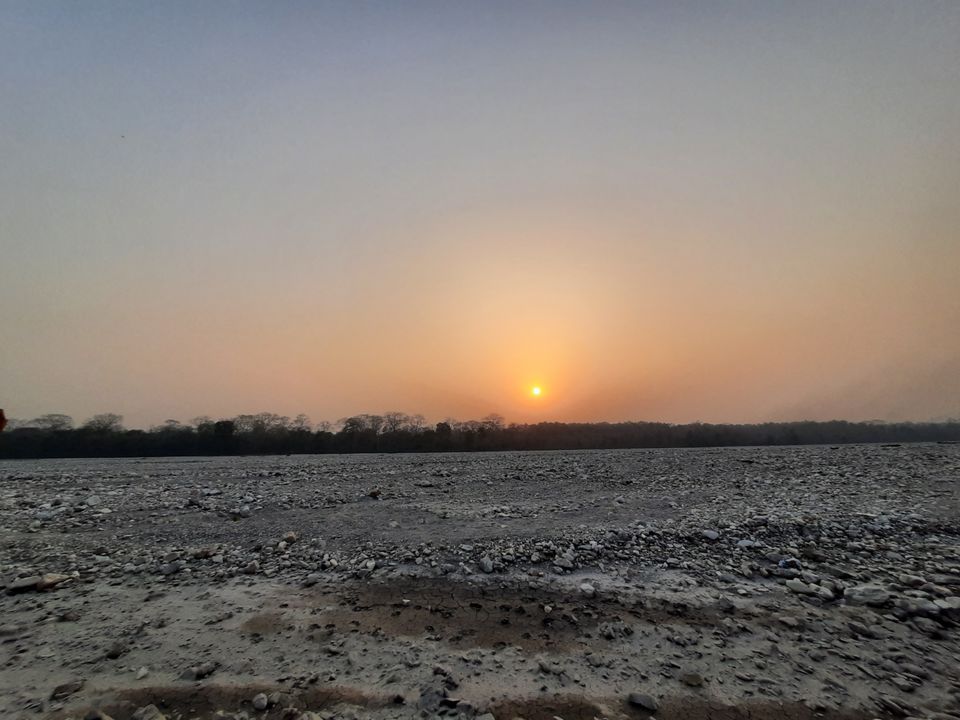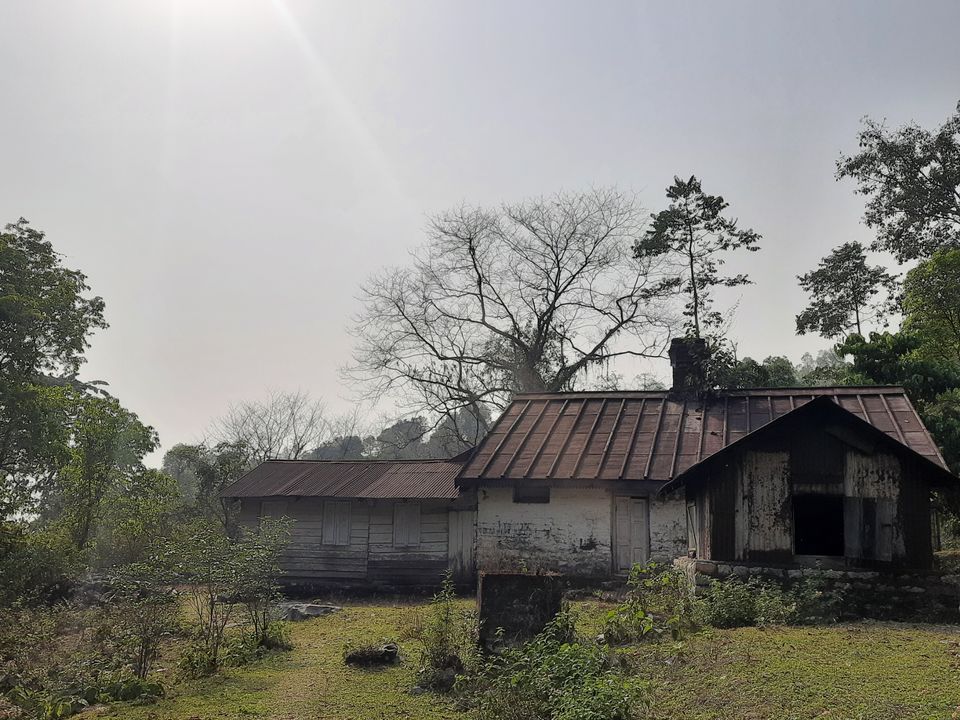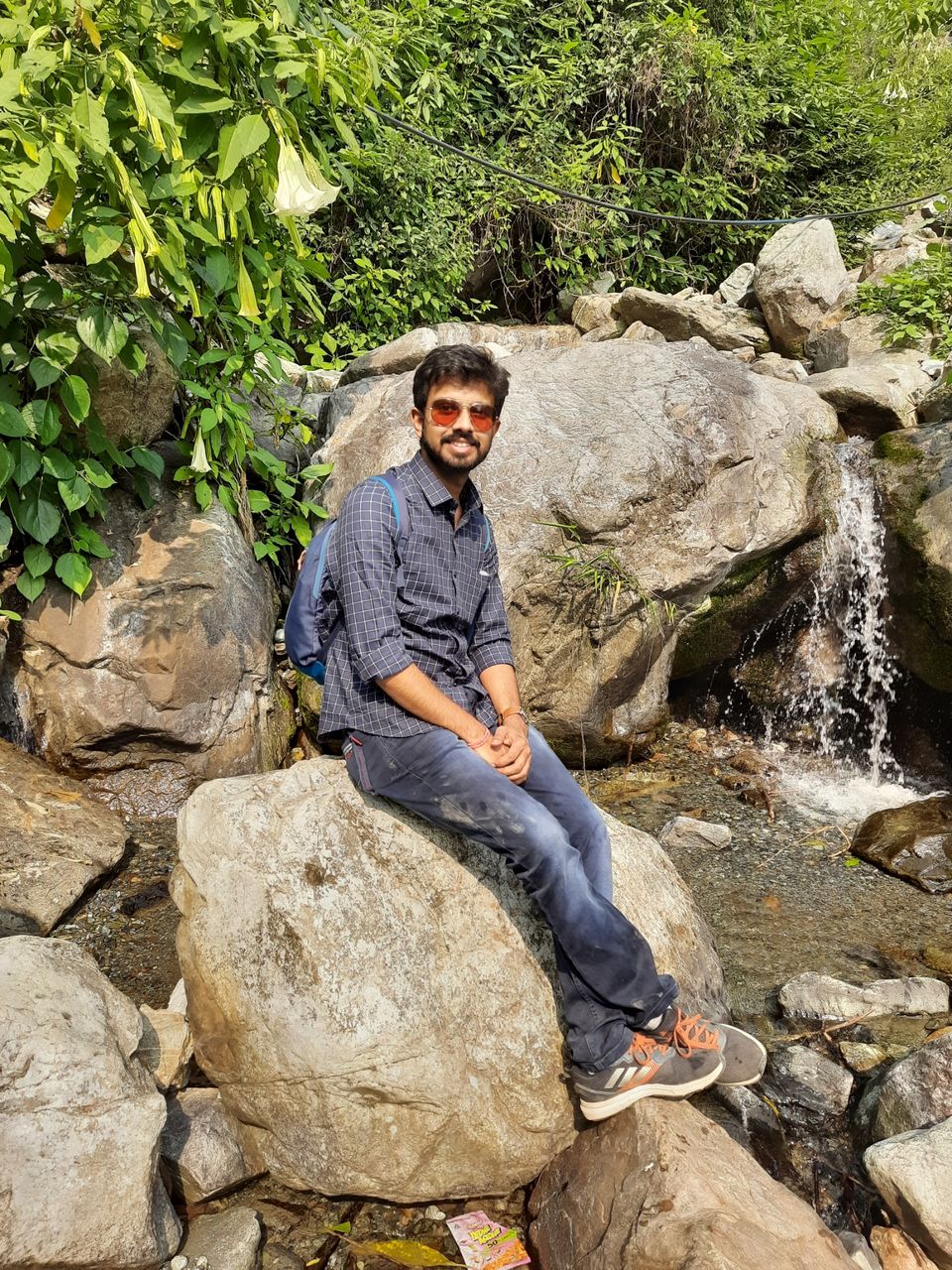 To be honest our journey was over and it was time for return. We had train from New Jalpaiguri in the evening . So we packed our bags. Then we visited near by village. Village Life was so peaceful there. After lunch we check out from the resort and on the way to coming to NJP station we get down at Teesta Barrage . The river was so widen thet you can't see it's two sides . It was cold wind and weather was mesmerizing. We took some photographs and after walking beside the shore for some time we came back and started for NJP again.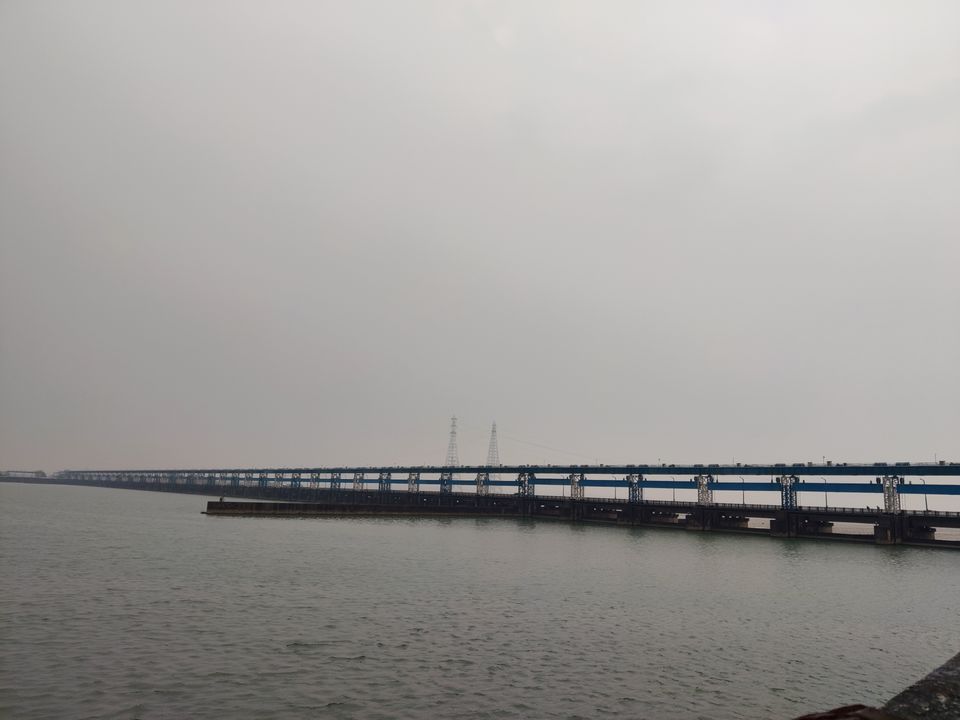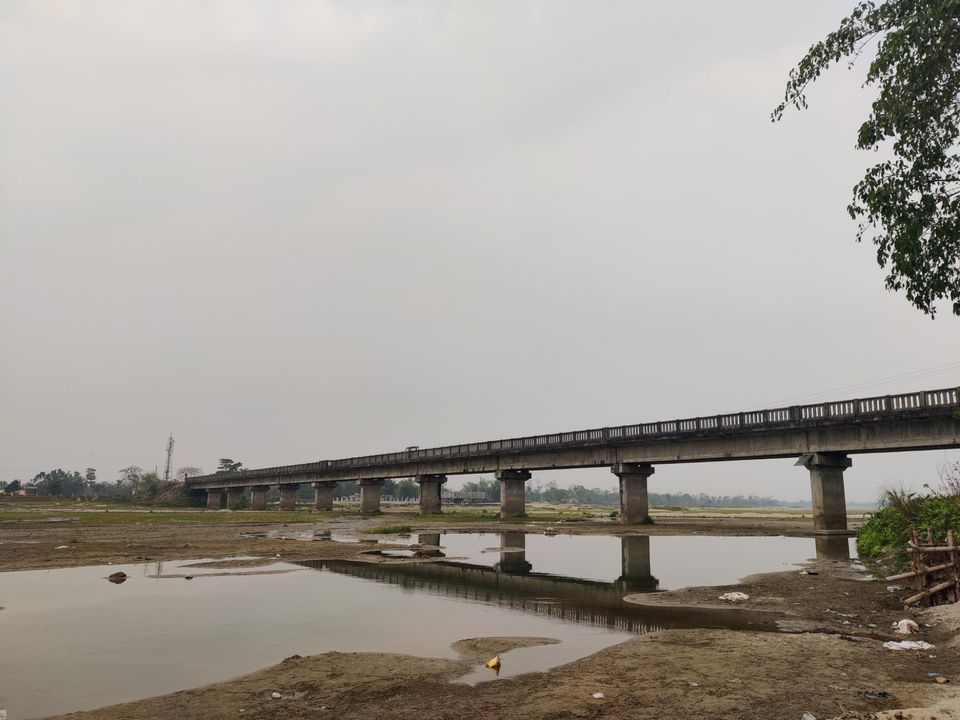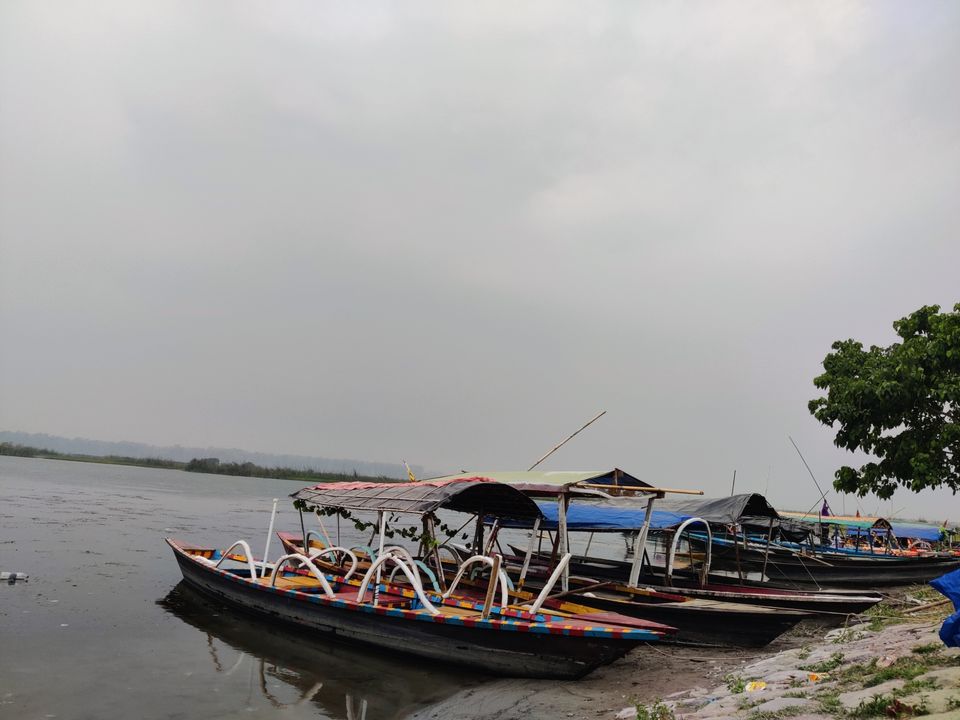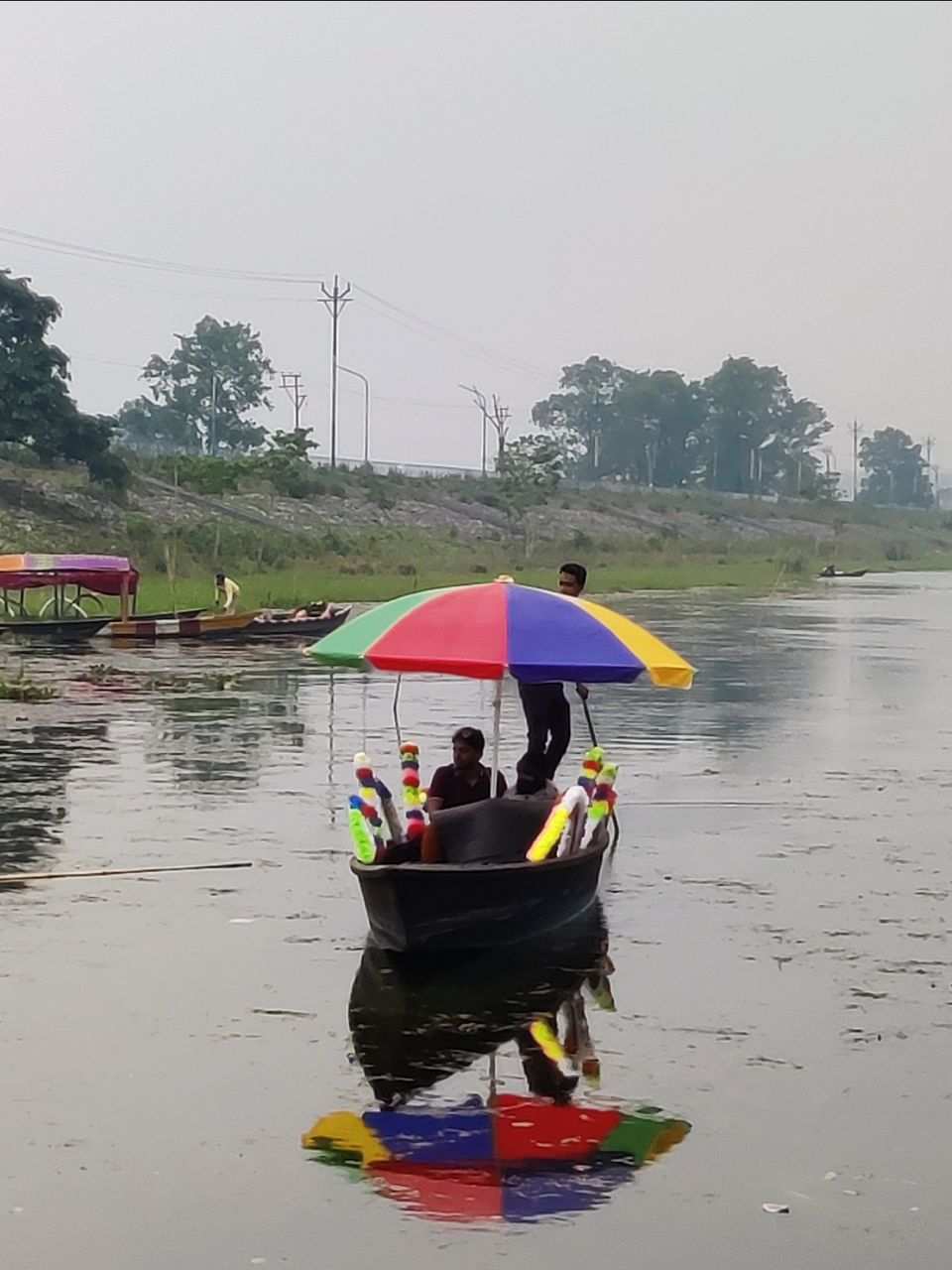 Dooars has always been one of the offbeat visiting places in India but honestly it is beautiful, natural and as mentioned Treasury for peace and wilderness. We can feel the thrill in your vains when you step into those jungles and find yourself surrounded the gift of nature.
We as a group of 6 guys started this journey on 26th March from Kolkata. Our train departed from Sealdah station. Journey to the mountains after an overnight journey is an emotion, so are we. It was Darjeeling mail (02343).
After last days long journey we were already tired. But still we were spirited enough. We started by 9 AM after breakfast. First we went to shore of Murti river. It is a small river but famous for clean and cold water and scenic beauty. Next We entered kalimpong district for sight seeing. There was many points like Jhalong View Point, Dalgoan View Point (Undoubtedly the best view point). Then we moved to santalekhola. Santalekhola is very beautiful place. It was near by Sunsuri gaon. It is a very beautiful place for photographers as well. We stayed for long. There was a hanging bridge which anyone was surely enjoy. Next was Rocky Island . It was almost same as Murti river. But surely you can enjoy. By 4 PM we entered the resort.
It was Holi on 29th March and everybody was celebrating we also closed the day with celebration.