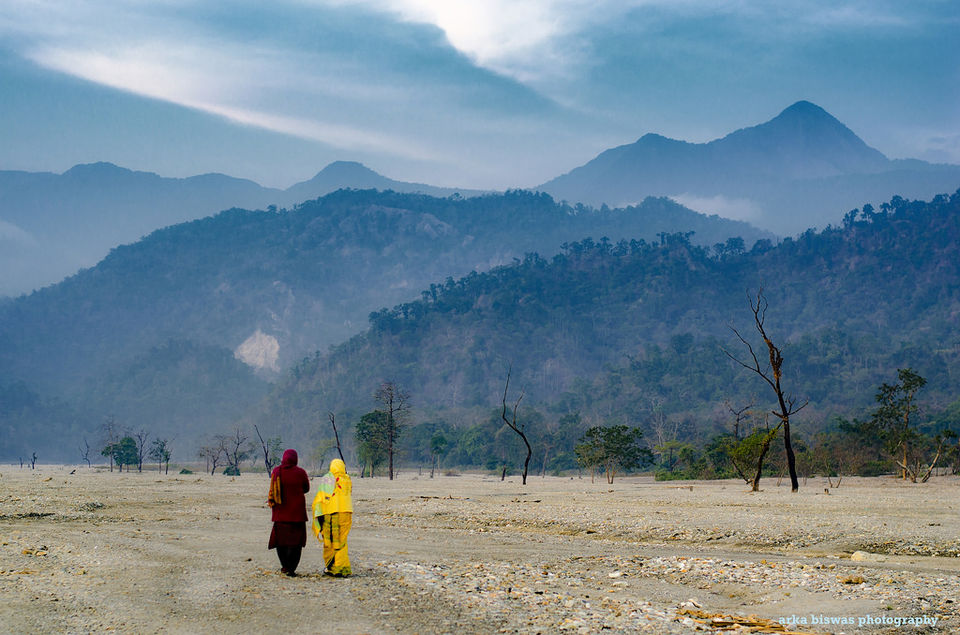 I was born and grow up in a very small village , approximately 3to4 hours away from Siliguri.
My entire school life I had discovered so many amazing things like eating vegetables from our own farm , seeing the colours of paddy fields every season , smell of sand after rain , kash phool (kans grass) before Durga Puja and so many other things. But when I was in college I forgot to see the beauty that I am surrounded by .
So , after so many years I decided to make a trip nearby my home town . All these years with my father's incentive , I get to travel so many amazing places like Chennai, Rajasthan ,Delhi , Orissa, Bangalore, Visakhapatnam. And after that I visited Sikkim and Himachal Pradesh by my own .
consequently , today I am going to share about the trip I decided to make just to steps away from my home .
This is the place where I grew up , where I spent my entire childhood , North Bengal .
So before everything else , let me tell you how you can connect to North Bengal.
If you are from West Bengal then you can take train to reach here .
1. Junction / New jalpaiguri (Siliguri)
2. Road station (Jalpaiguri)
And if you are from another state then you can take a flight and reach Dumdum Airport (kolkata) and you have to take train after that to reach North Bengal otherwise you may take a direct flight to Bagdogra Airport (siliguri).
To reach Jalpaiguri you can take bus or private cab ,which is also available at the airport and you can also get a cab from Junction.
We did travel with bike since these places are close to my home, cab was little less affordable for me.
So we visited around last week of August , weather was little rainy but we didn't get so much rain , although we carried our raincoat .
We decided to stay in a forest environment so we choose to stay at a resort from lataguri forest .
On our first day we had so much plan on our head , we didn't even know that can we cover the entire plan in a weekend or not but I had to start with something ,so we started our journey towards Lava.
If you took a forest route it's take approximately 2 hours 15 minutes (78.7km) from lataguri forest .
That time lockdown wasn't there so road work was running , some difficulty we faced through out the way but it was all worthy .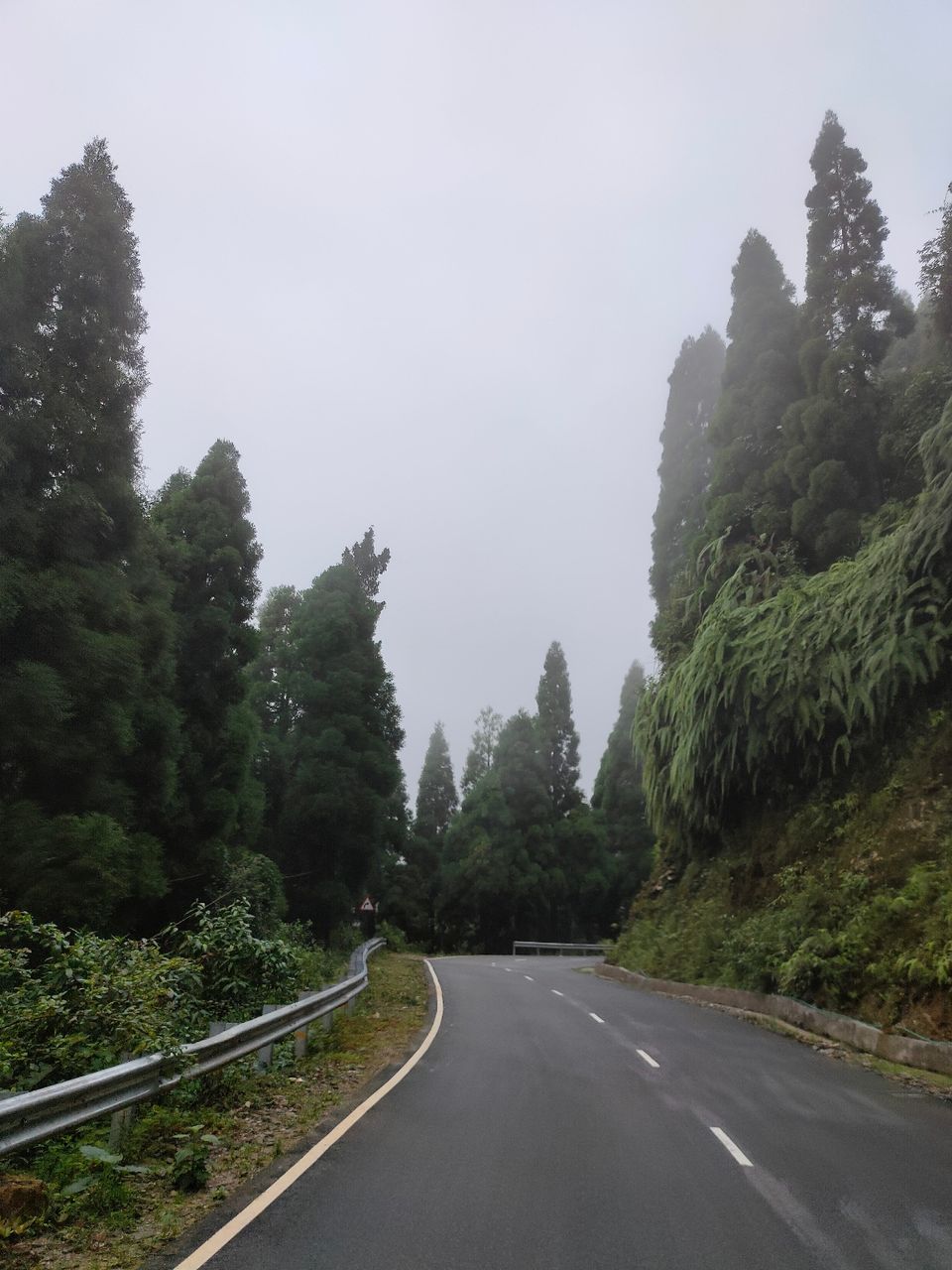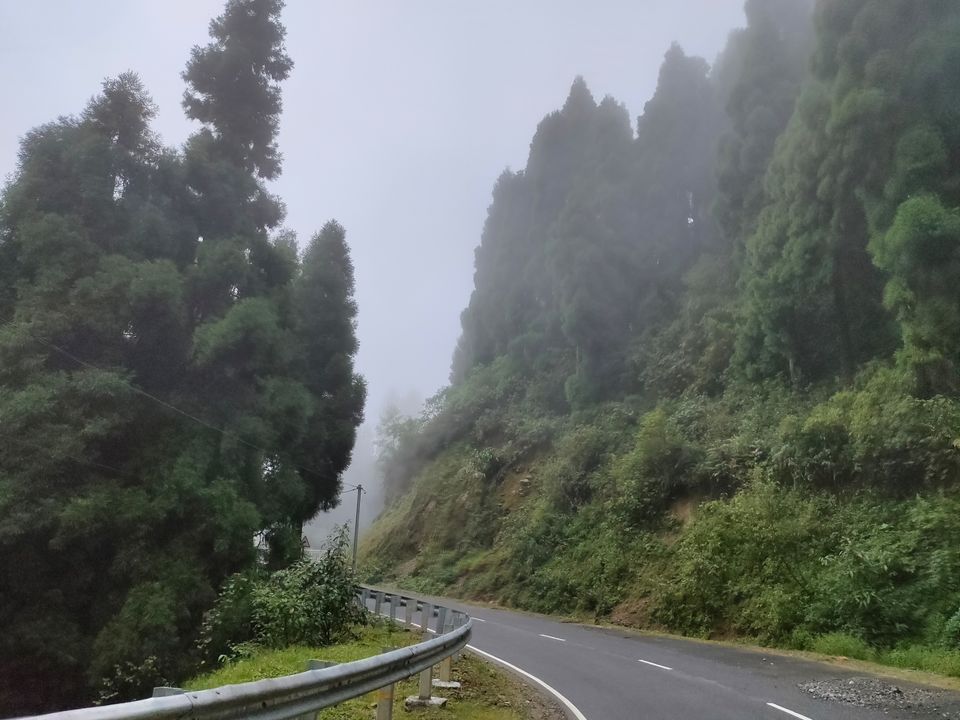 we unfolded so many tiny waterfalls on our way to lava .
There was a beautiful waterfall where we decided to took a tea-break .
Small shops with momo,tea-snacks, Maggie, some chips and chocolate . Locals are dependent on that business . We had momo and tea and let me tell you, there is a big difference between momo from WoW momo and a momo from local shop at mountain , just try once. You'll know .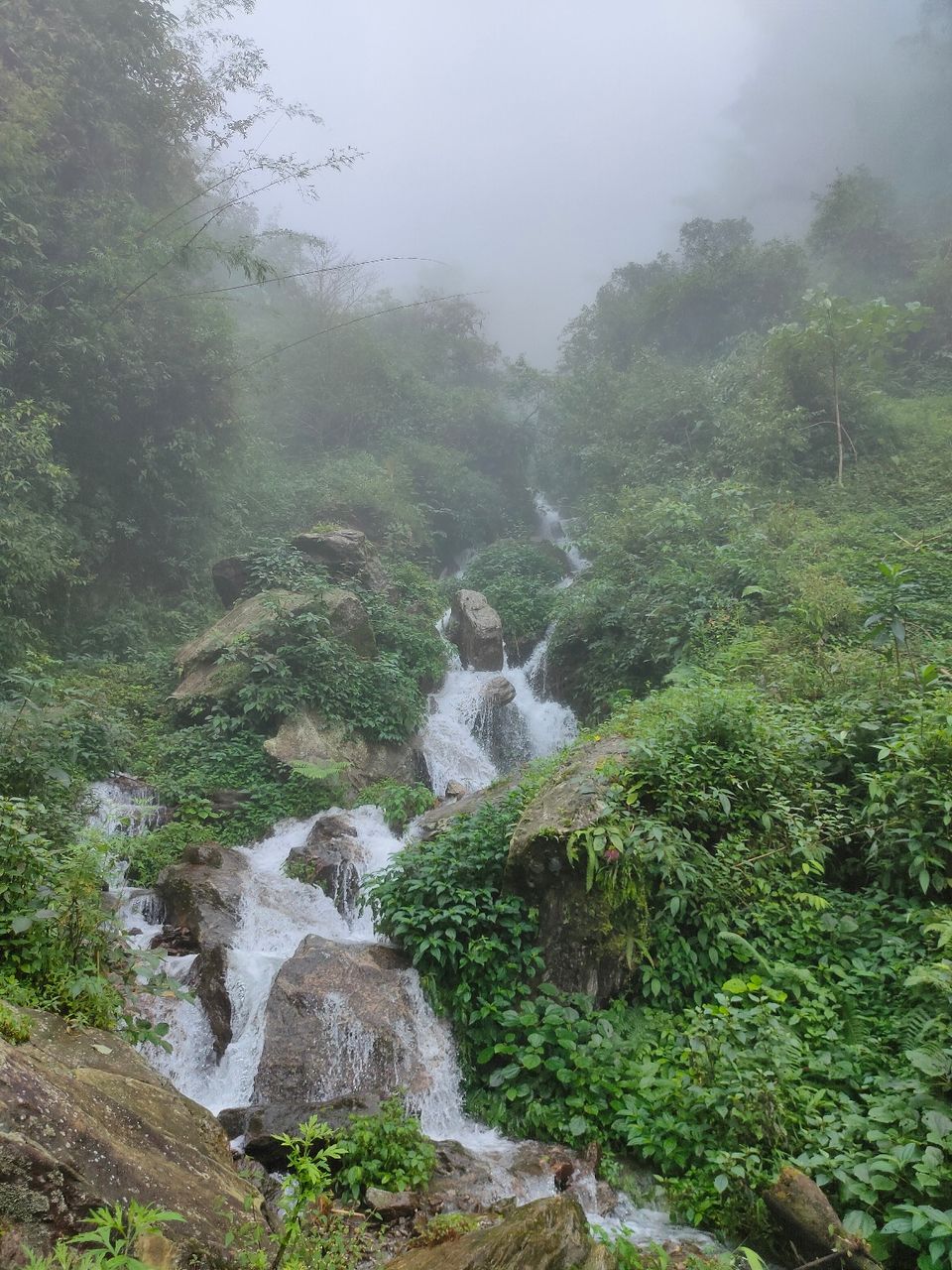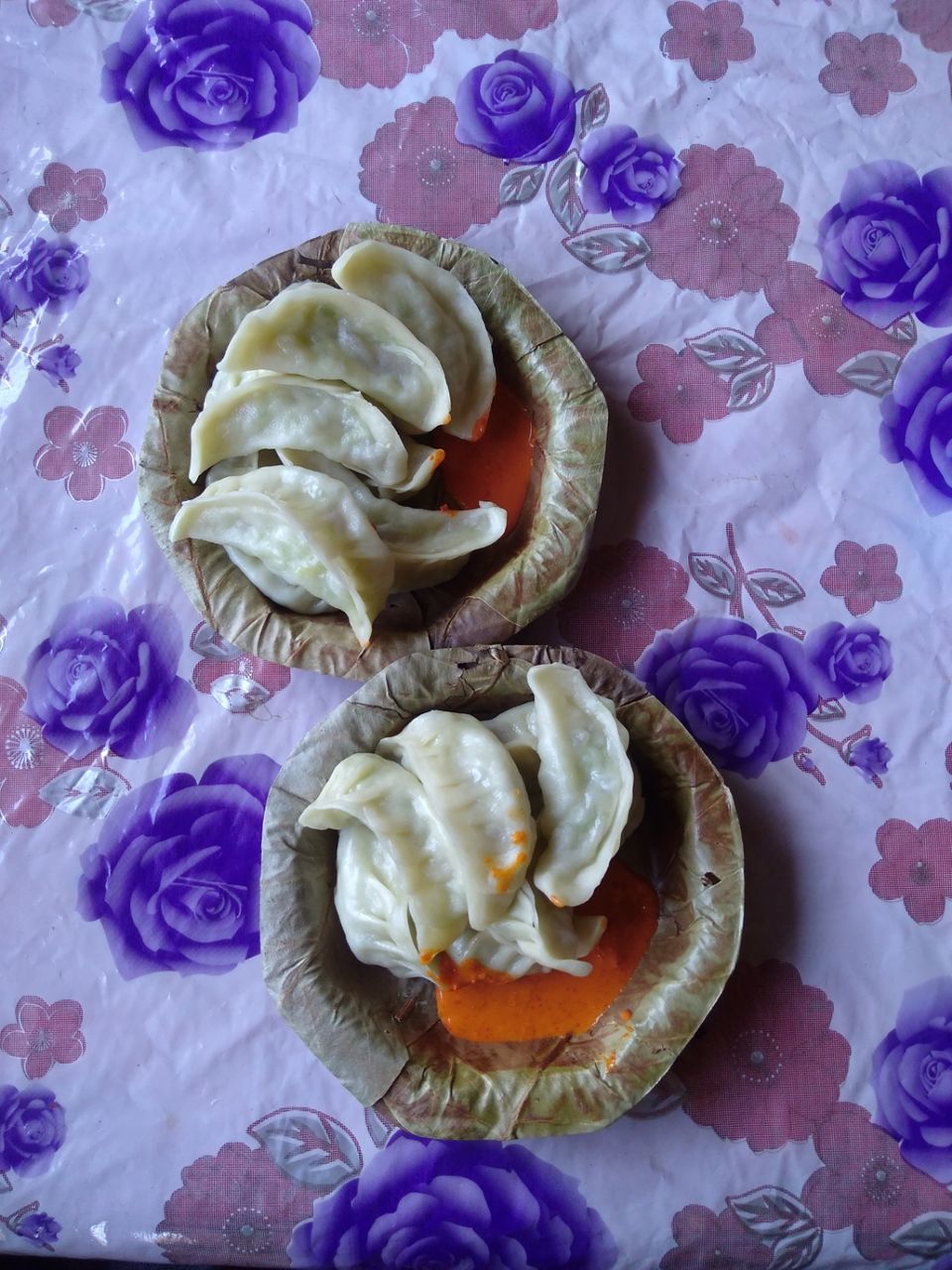 After that we started again this time we didn't take that much break and reached to the lava monastery , but unfortunately that was closed due to pandemic situation .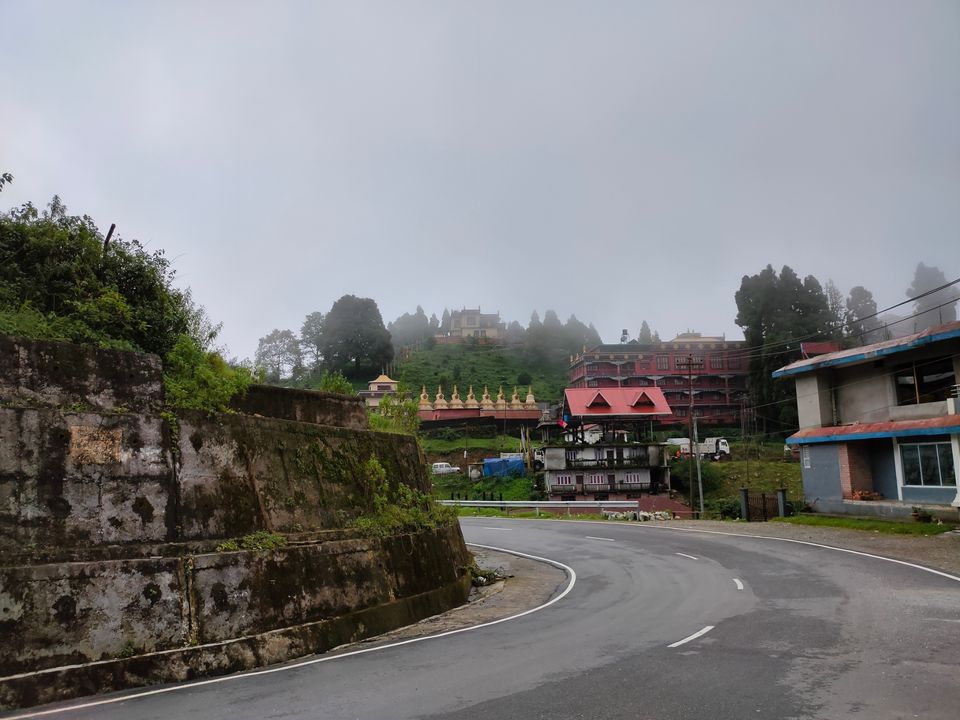 We came so far and we didn't even get to enter in the monastery that was really heartbreaking for us ,but we had another plan there is a waterfall named Changey Waterfall . It was just 11.3 kms away from Lava monastery , 40 minutes distance so we instantly planned for that .
Weather was cloudy we had an idea that we are going to get some rain on our way , when we entered that tiny road that leads us to waterfall ,we didn't even expected that we are going to witness that kind of beauty around us !
We were driving into the clouds ,yes the clouds ! Tiny dewdrops we were started to scene on our hands .
So many Pine trees were around us wearing clouds . That was an amazing journey towards Waterfall .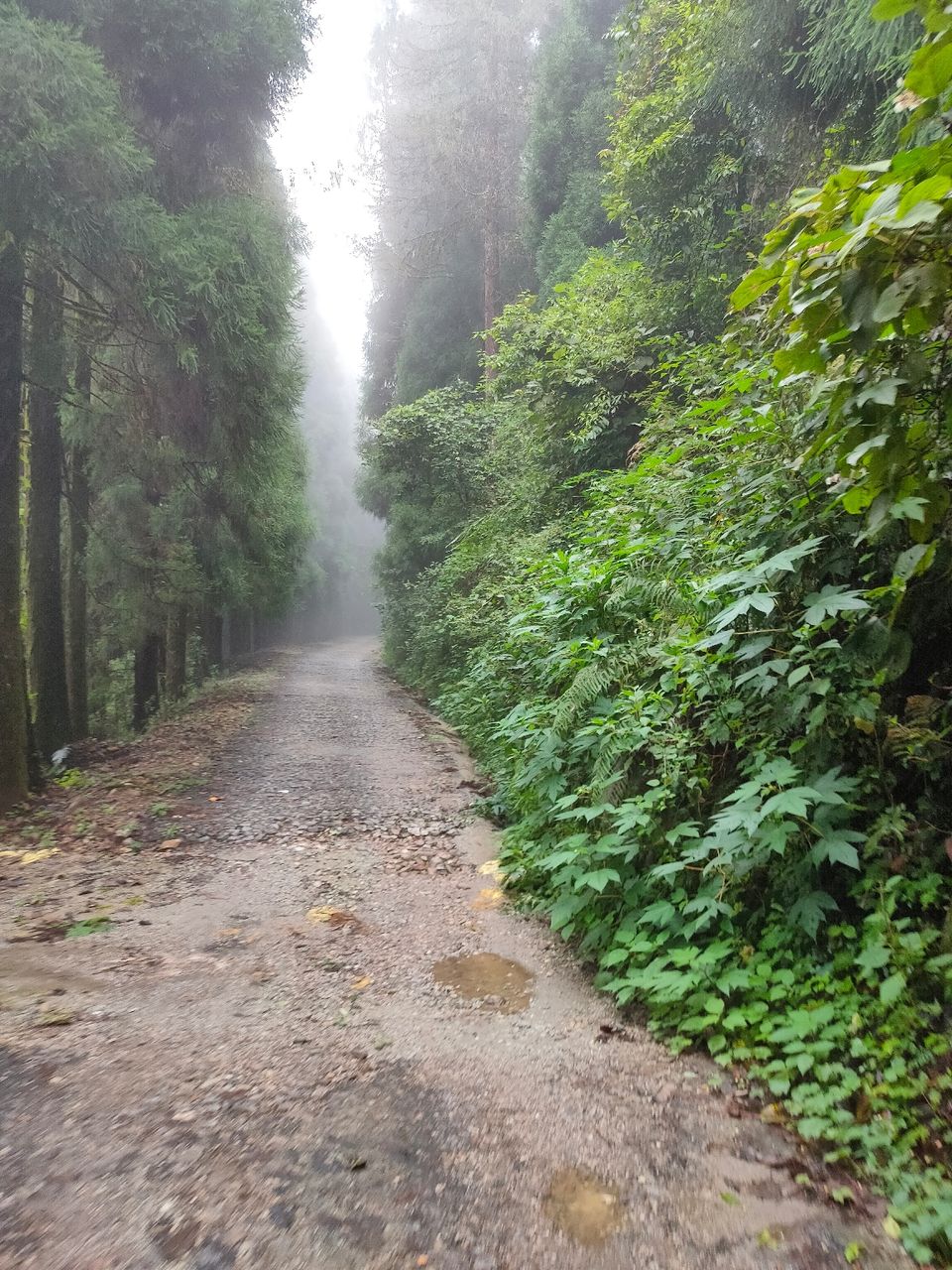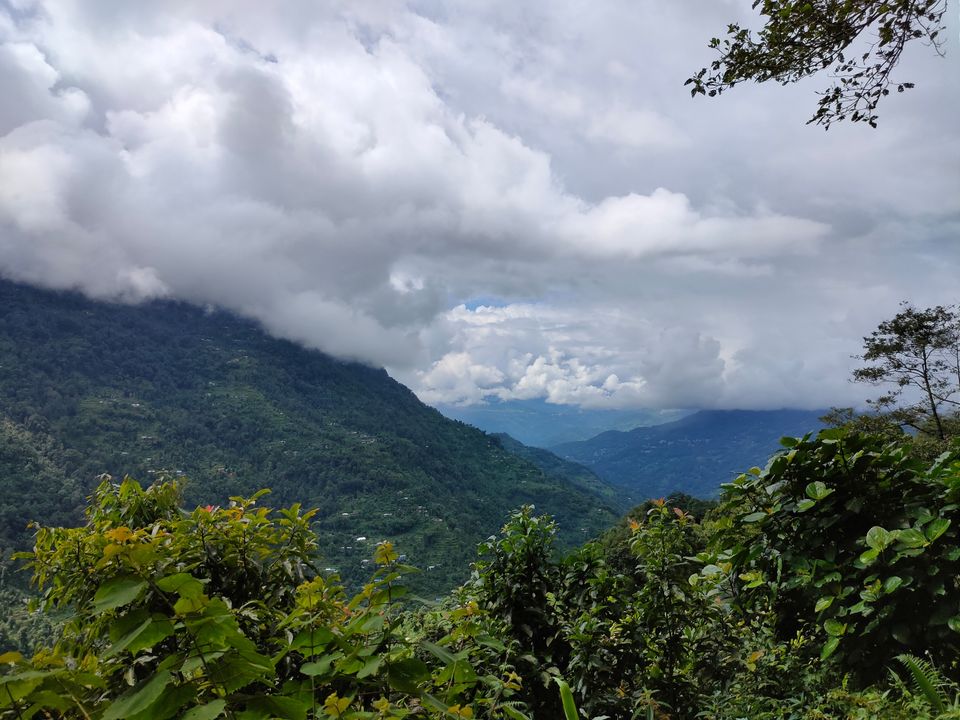 After we reach to that waterfall we didn't had so much time , so we didn't spent such time there . It was 3.30 pm ,hence we had to return before dark .
So we leave for lataguri , at the time of returning to the resort we got finely wet in rain ...but there was nothing to concerned about because we were heading towards the hotel !
So we enjoyed that .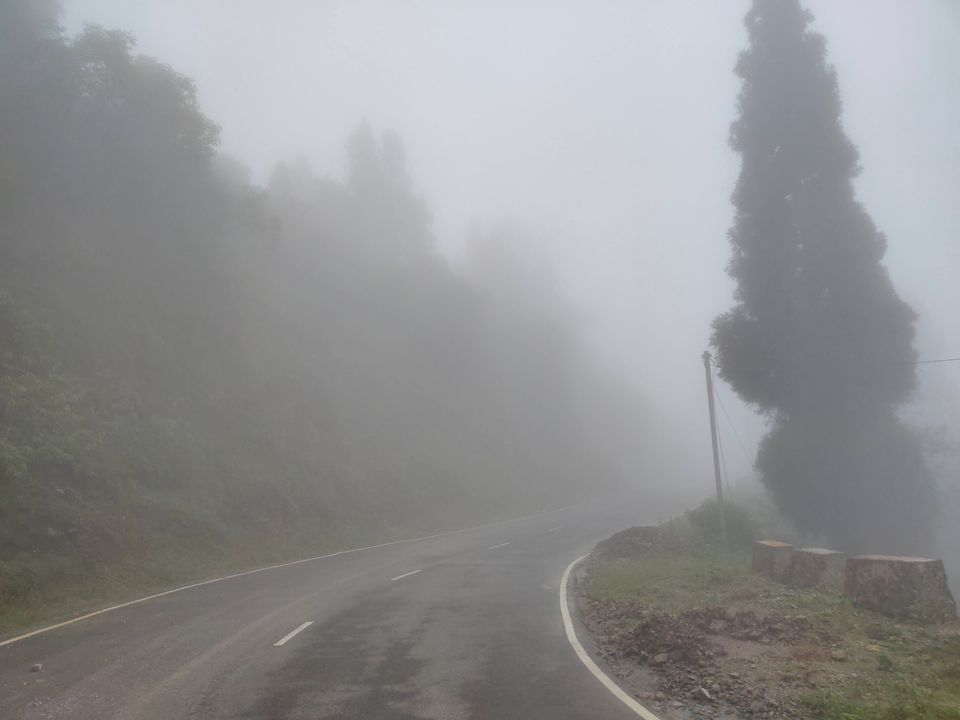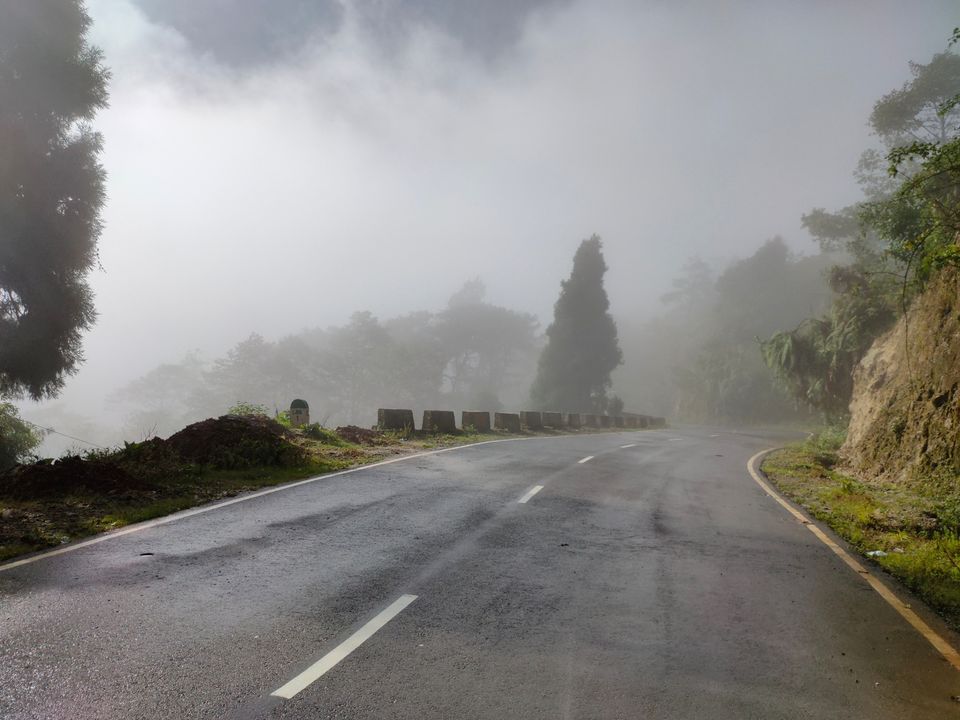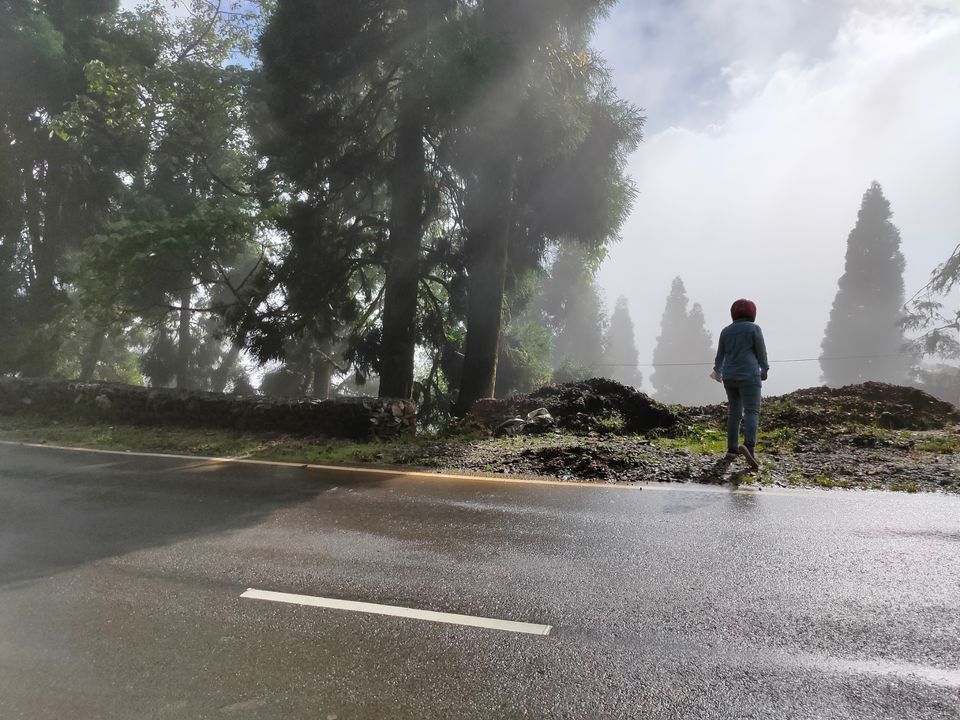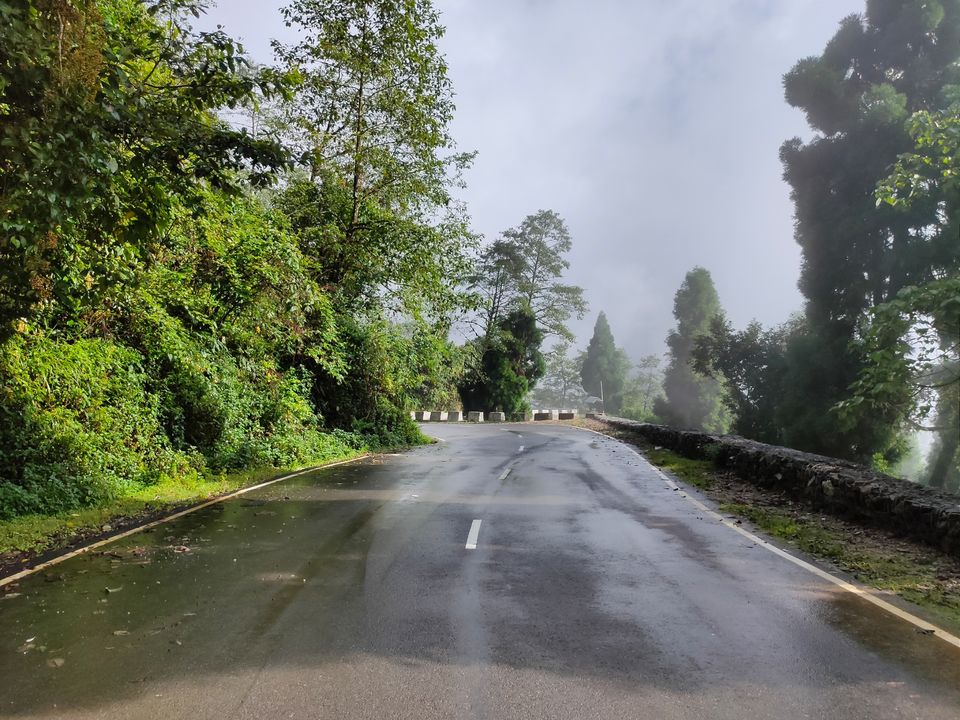 that day we headed to lataguri around 7-7.30pm because of the rain ,we had to took break for a little longer than the usual .
On our 2nd day we woke up late so our journey started a bit late , around 10-10.30 am we headed for Chapramari .
Along with lataguri forest route it took around 35 minutes(25.8kms) to reach there .
It was totally a forest route ,we were very lucky to watch a peacock and a deer on our way .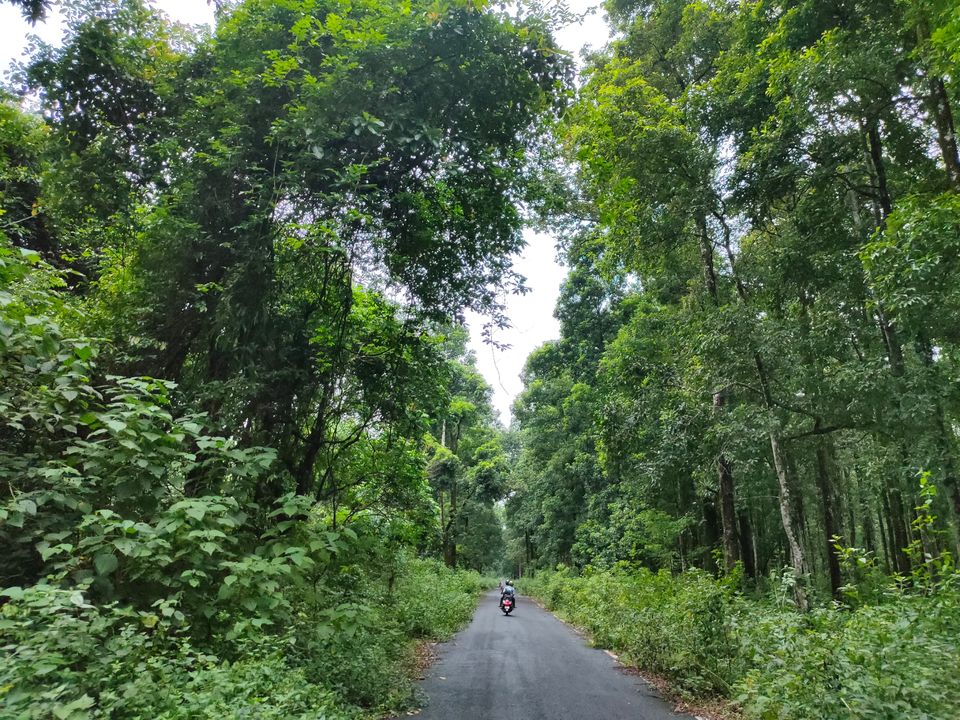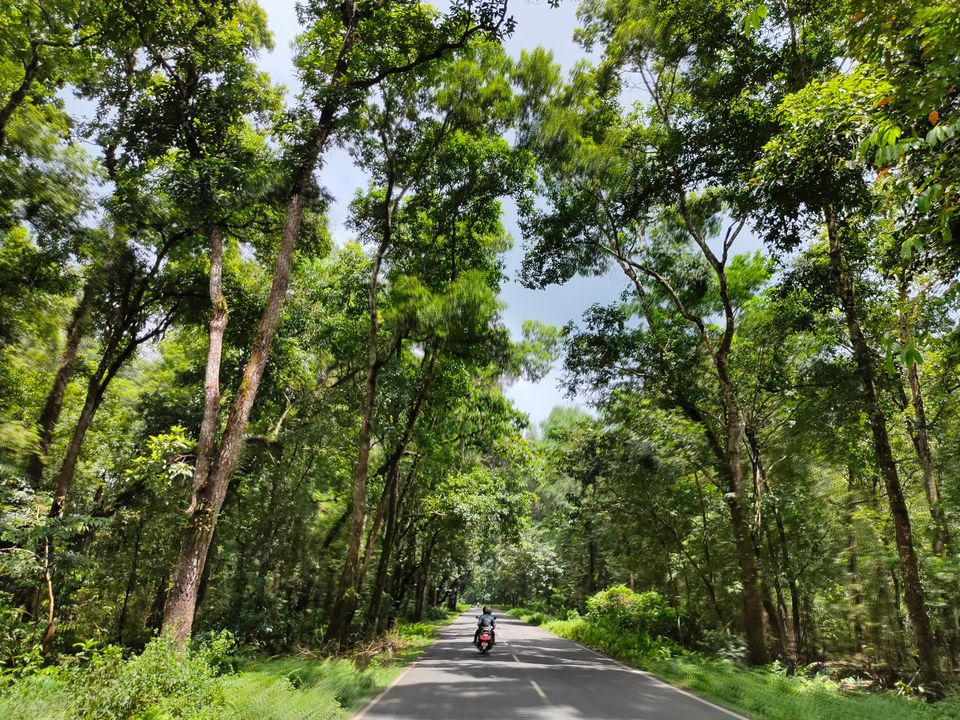 Roads were pretty smooth at that day .
And the weather also was so much clear than the previous day ! Which is always a good start .
So we took ta forest route and reach a view point , from the top of that mountain we were able to see the river we crossed and how it divided in two ways . Everything was so bright around us ,maybe because last night there was rain and the leaf of the trees were so shiny after the sun light . The wind was little bit cold so the weather was perfect and the view was mesmerizing !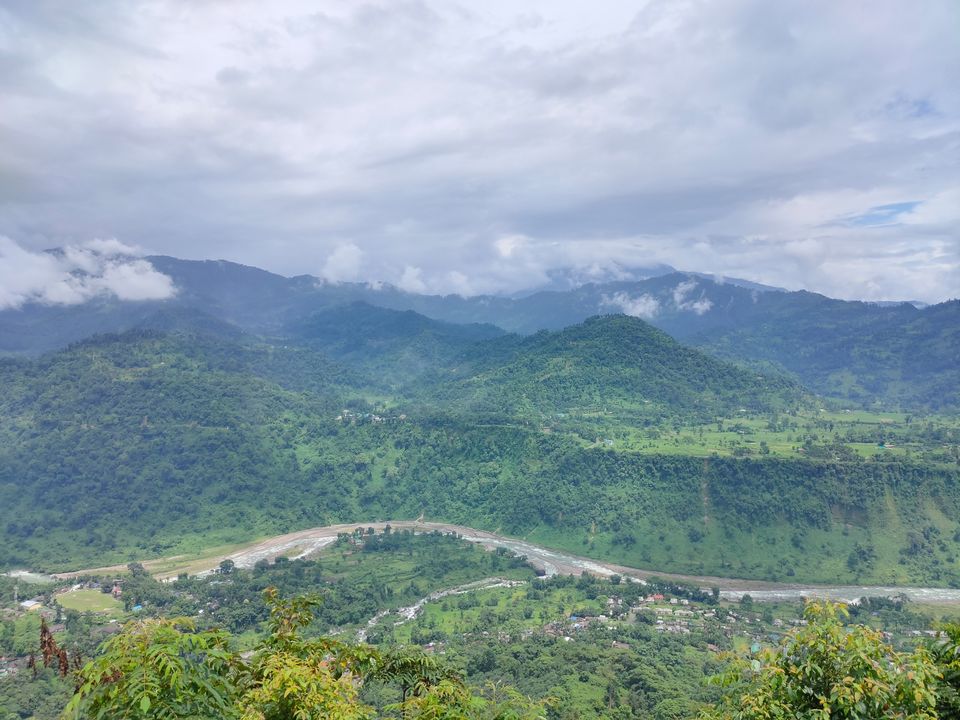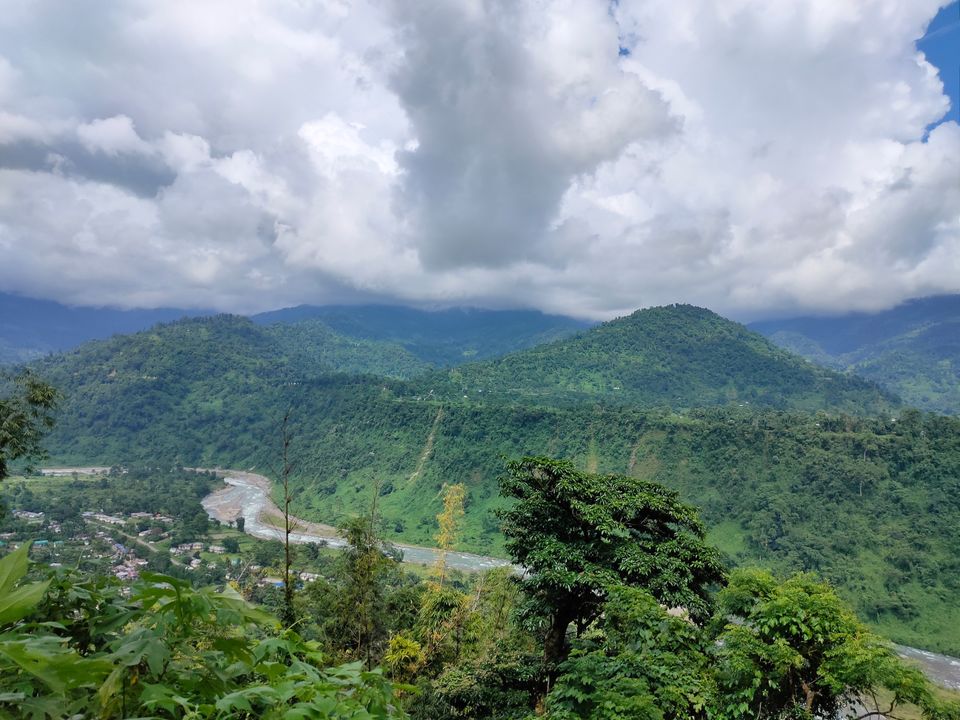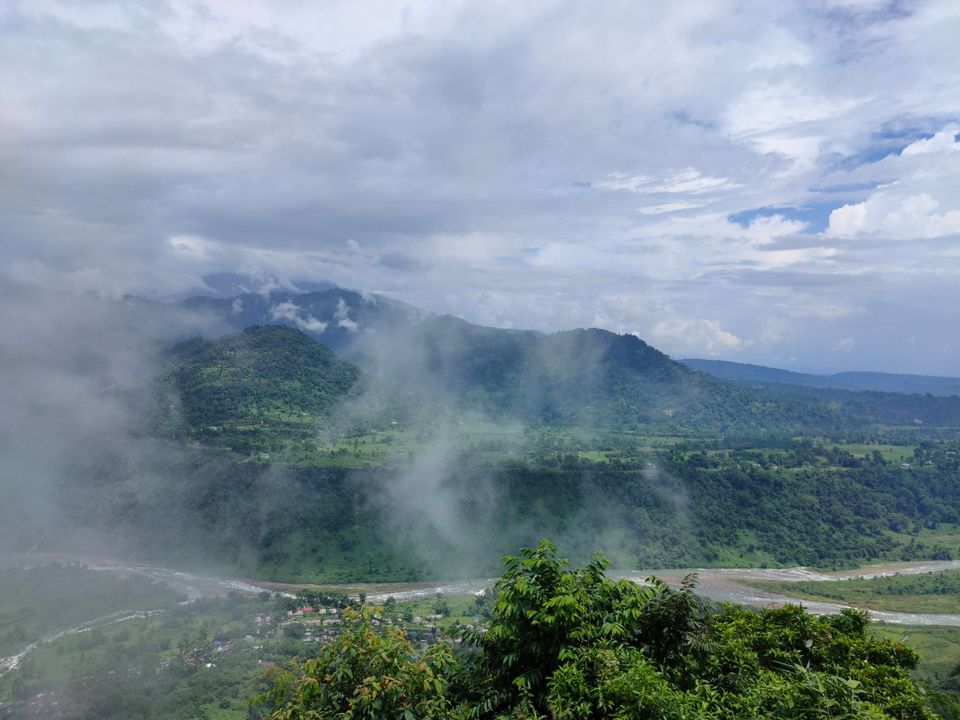 We didn't took that much time at that spot because there are some other things were on our plate and we didn't had that much time in our hand ,so we decided to move forward .
So that we went to Rango Forest ,which is just 28.8 kms away from Chapramari .
After an hour we reached there but there was checking going on ,so we didn't able to go after that .
So we changed our route and headed towards Jhalong , which was just 30 mins (8.7kms) away from there .
And what we saw there was amazing !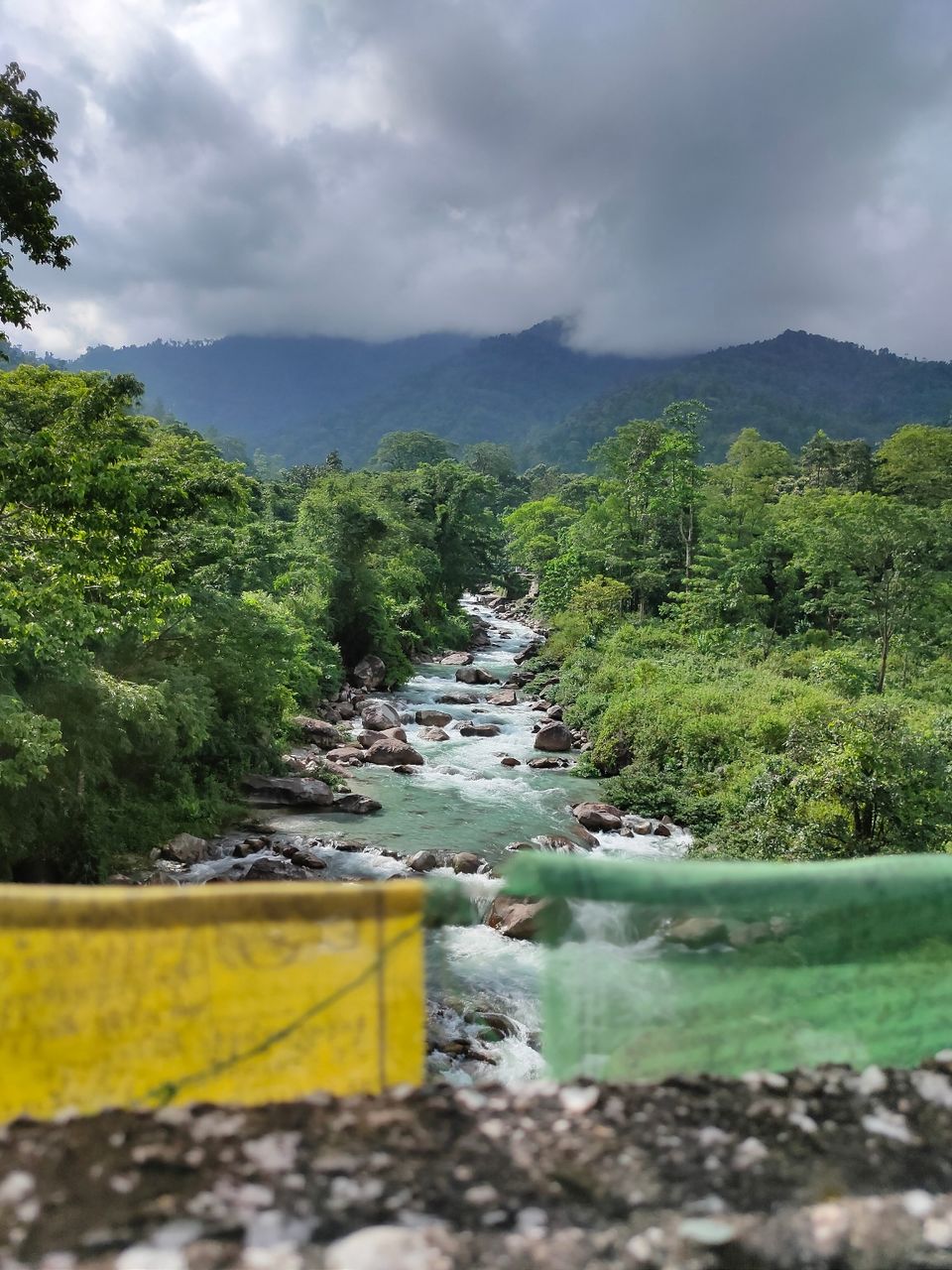 After spending some time on that bridge ,we had some snacks and some juice .
Now we had some more time that we could spent there ,so we decided to travel a little bit towards Bindu road .
We had an idea about the road are going to get so much hard after some time so we decided to stop at a view point and spent rest of our time at there .
And when we saw that the view from there is extraordinary and the clouds are coming very slowly from other side , we were determined that we are not going to step out until the clouds come very close to us !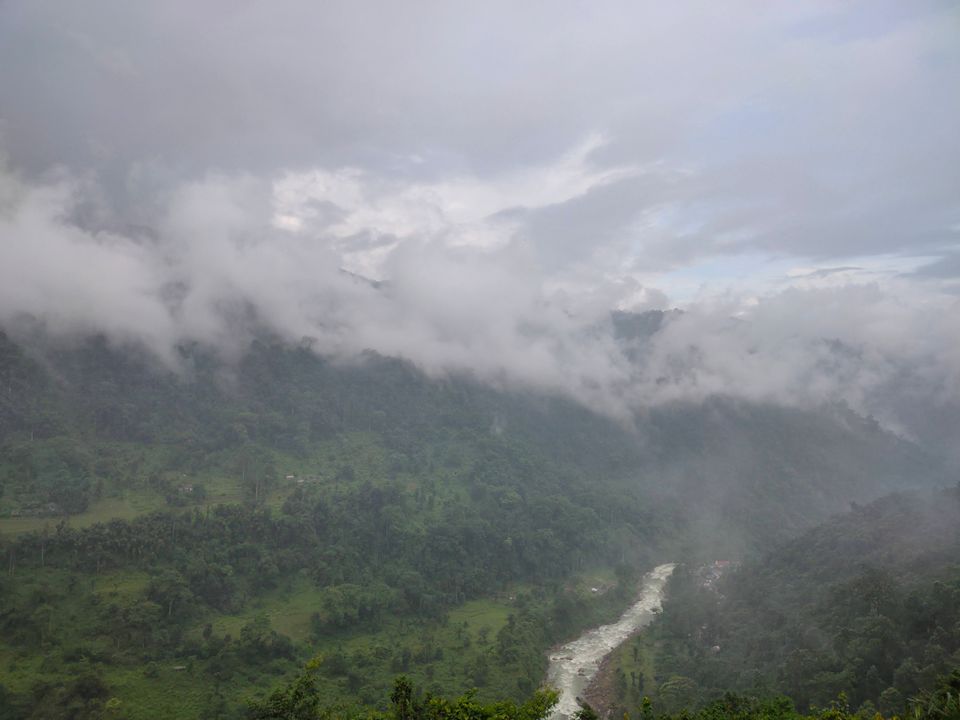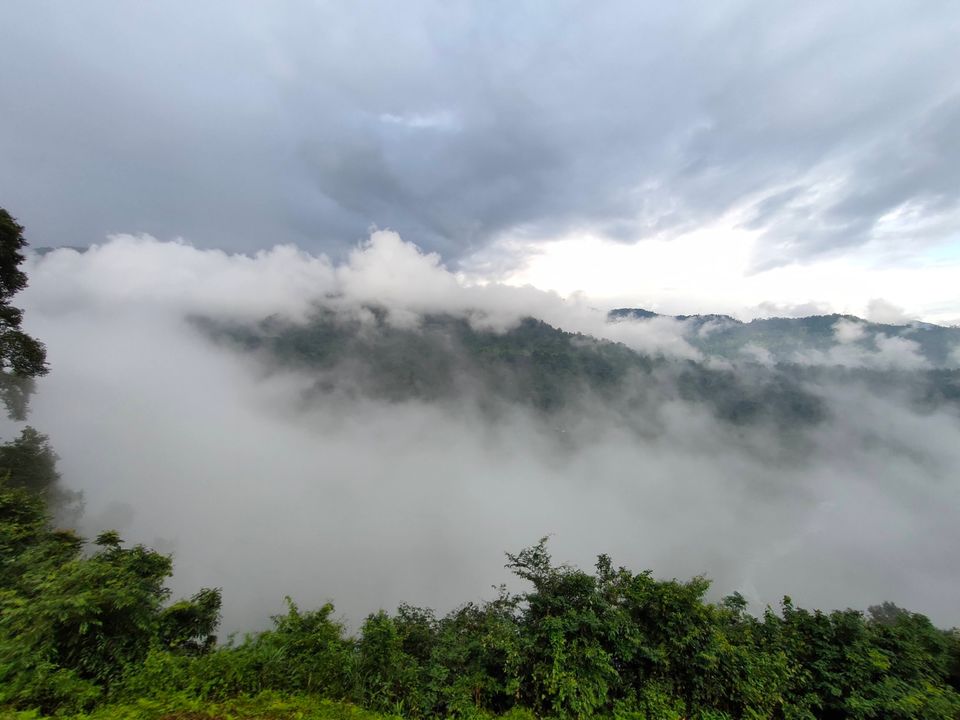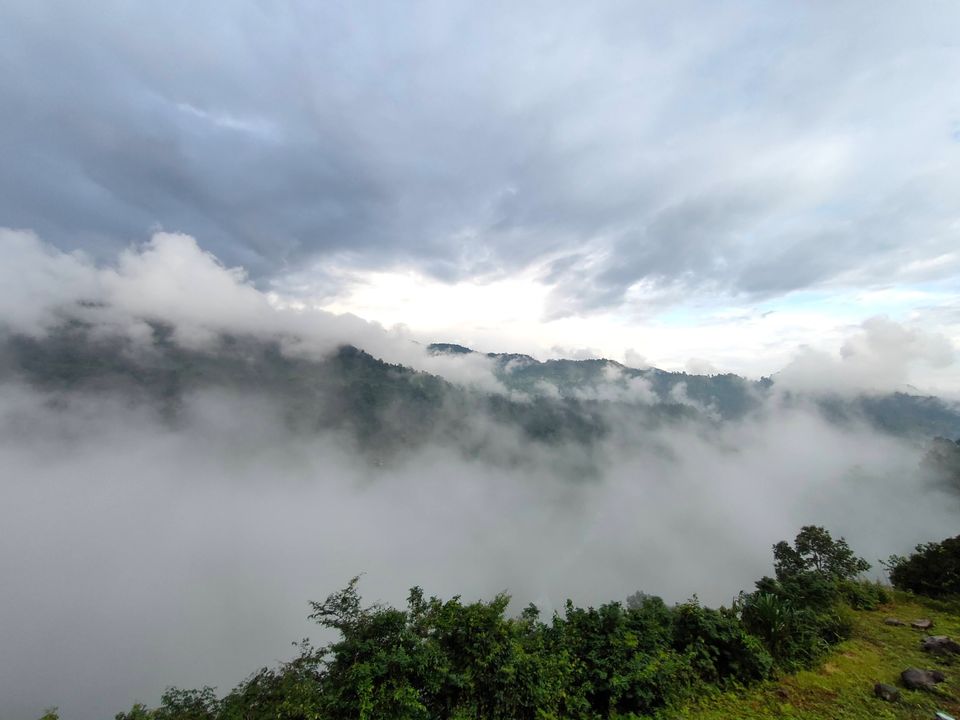 I really can't believe that I have visited so many places far away from home but beauty lies just two little steps away from my home !
There is a poem written by Rabindranath Tagore ,
" I travelled miles, for many a year,
Spent riches, in lands afar,
I've gone to see the mountains, the oceans I've been to view.
But I haven't seen with these eyes
What two steps from my home lies
On a sheaf of paddy grain, a glistening drop of dew. "
This was our last day in this beautiful greenery , surrounded by so many waterfalls ,pine trees , mountains .
This is where I grew up !
This is my home .
Dooars,North Bengal .