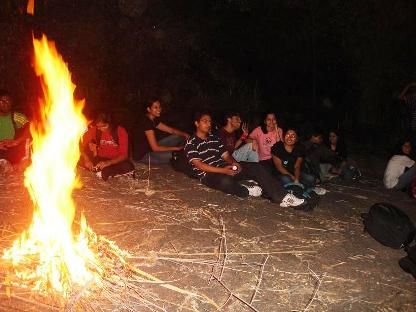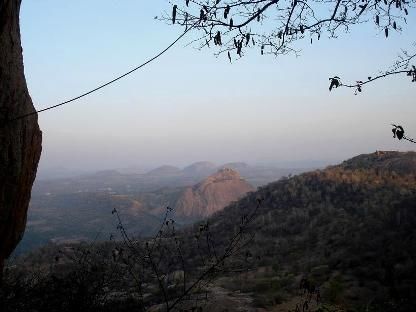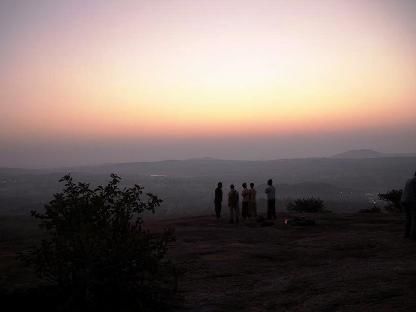 Night Trek to Ramnagaram - [17th May 2014] - Registration is ON
Ramanagaram – A brief history:

Ramanagaram situated in a valley surrounded by rocky hillocks is sub-divisional headquarters from 1884. It became a taluk headquarters in 1928, and the place was named Ramanagaram in 1949. It is the biggest cocoon marketing centre now. It is spread on either banks of the Arkavati and the old bridge connecting the town was built by Sir Barry Close, the Resident at the Royal Court of Mysore. Hence, the place was named as Closept, as mentioned in a Persian as well as Kannada record, erected by Diwan Purnaiah in 1800. The township was also founded around the same time for greater security of the high roads, which then passed through a wild forest route.
The present name of Ramanagaram finds its origin from the once existed village Ramagiri below the Ramadevarabetta. The present town has an Agrahara on the left bank of the Arkavati with a temple of Arkeshwara built in later Vijayanagara style. The temple is said to have been renovated by Krishnaraja Wodeyar III. It is facing west and has a Garbhagriha, a spacious Navaranga and has an inner Prakara. The Linga was reinstalled about four years ago. The annual Jatra is held on Phalguna Shuddha Poornima, when more than 2,000 people assemble. Beside this temple, to the left, is the Prasannambadevi shrine and to the right is another small shrine of Venugopalaswamy.
Difficulty Level:
Easy
Tentative Schedule:
Saturday: 17th May 2014
09:30PM - Pick up from BMC, Shivaji Nagar
09:45PM - Pick up from New Shanti Sagar Hotel, Domlur
10:00PM - Pick up from Lifestyle, Magrath Road (Near Garuda Mall)
12:00AM - Reach Ramnagaram Base
12:30AM - Start trekking up
02:00AM - Reach the top - Explore - Campfire (Subject to weather condition) - Rest

Sunday: 18th May 2014
06:00AM - Start trek down
07:00AM - Reach Base - Start back to Bangalore - On the way breakfast
09:00AM - Reach Bangalore
Note: Drop points will be the same as pick-up points
Participation Fees: Rs.950.00
Above charges include: Non A/C Transport, Event Coordinator, Forest dept permission, Sleeping bags, Breakfast, First Aid kit etc.
Above charges does not include: Dinner before leaving Bangalore, Anything not mentioned above
Suggested things to carry:
- Personal medication (if any)
- Raincoats/Jackets/Umbrellas (Highly suggested)
- Torch (Highly suggested)
- Water bottles - enough to carry at least 2 liters of water (Highly suggested)
- One strong backpack
- Energy Food like Chocolate bars, flavored milk, Electrolyte drinks - Glucose, etc. (If you wish)
- Camera (Optional)

Read our Cancellation Policy, just in case you have to cancel participation
Read our Refund Policy, in case we are forced to cancel this event