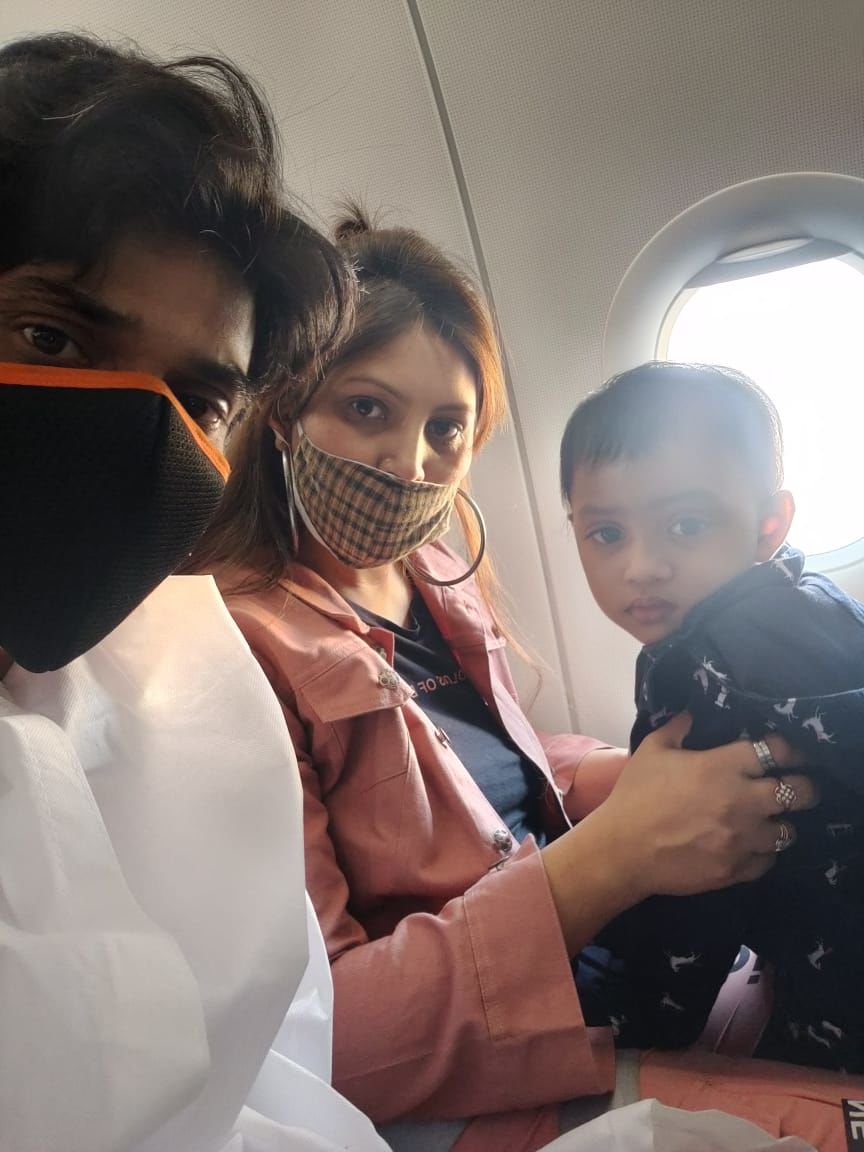 Goa is a place that could make everyone happy. No need to ask for anyone everyone would enjoy it.
My wife and daughter have never seen Sea in real and that is what make this trip even more beautiful. Because I do remember that I have seen the Sea first in Goa itself, I believe in Year 1996.
I came home early from work and said that hey tomorrow morning we are going Goa and I have the flight tickets. She was Happy, excited but angry as well, as she has to do lots of packing and shopping. (Typical ladies stuff 😊 ).
Actually, I have my Office work in Goa, client was sponsoring the entire trip, so Me, My Wife Kaushar Jabi, Daughter Abeeha Noori and My Office Colleague and good friend Sandeep Krishnam started our journey on 31 Oct.
Airport has the same routine security things just extra social distancing and well covered face.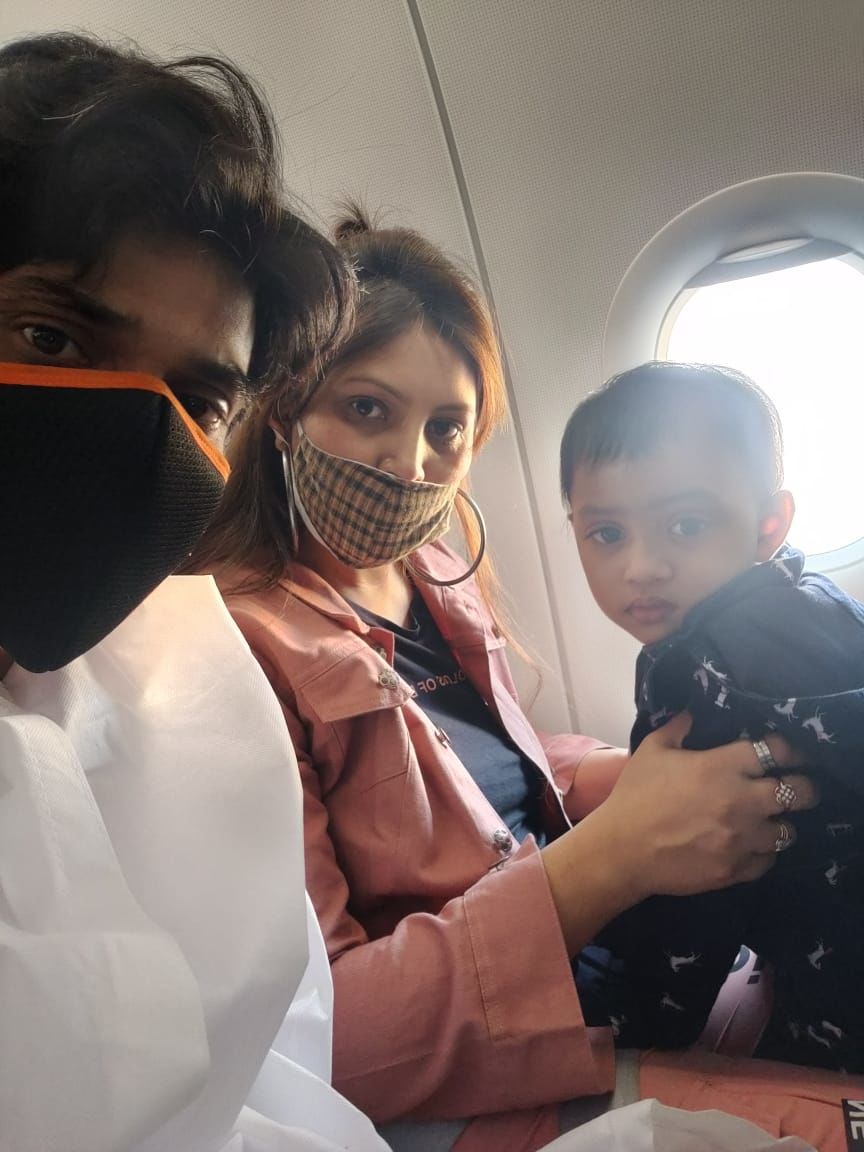 We took the first flight from Delhi and Reach Goa Airport around 1:30 PM.
Our Car was booked, which was delivered to us at the Airport (Mahindra Thar), what else you want in Life.
From Airport till our Resort was almost 82 Km's (Palolem, Canacuna district), which we comfortably manage to reach in 1 hours.
03:00 Pm we were in the resort. Till that time, we didn't witness the Sea. It was hidden after the resort.
Now the time was to witness it with them and see their faces. Oh my God I could not explain you the happiness. Wow, just wow feeling to see someone really happy.
I and Sandeep left them at resort and went to complete our work, which was done in max 2 hours.

Further we enjoy Sunset, Beach, Music and Family Time at the resort and the Sea. Lovely memories.
Next Day early morning, we went for a small Private boat to islands and to witness real dolphins in deep sea.
We didn't find the Dolphin but other things like Turtle Island, Private Island owned by someone etc.
Further we went directly to see Dudhsagar Falls.
Dudhsagar Falls (literally Sea of Milk) is a four-tiered waterfall located on the Mandovi River in the Indian state of Goa. It is 60 km from Panaji by road and is located on the Madgaon-Belagavi rail route about 46 km east of Madgaon and 80 km south of Belagavi. Dudhsagar Falls is amongst India's tallest waterfalls with a height of 310 m (1017 feet) and an average width of 30 metres (100 feet). (source).
Though we managed to reach in time, but it was too crowded and for safety reasons we avoid visiting there and went straight to see core jungles.
It was good drive, witnessed Fox that was sufficient for me, with family I didn't want Tiger to appear infront of us.
From there we took and entire round of Entire Goa city, Total 170 Km's in 3 Hours. Just drive and small shopping.
At evening we again went for sea bath and fun time with family.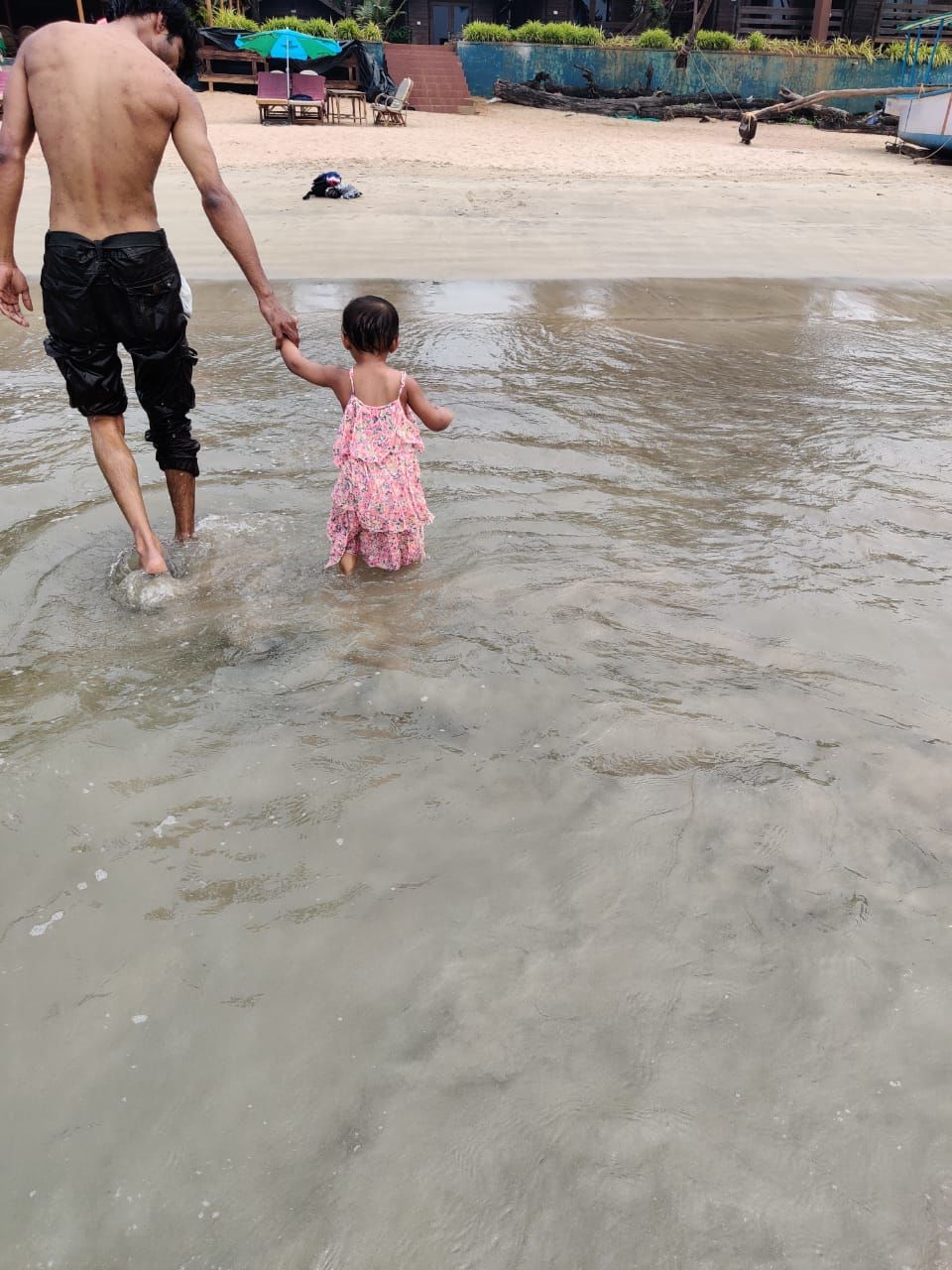 Night went well walking near sea shore witnessing and hearing the loud sounds of sea.
I also witnessed a mysterious satellite crossing over the sky at sea. It was not balloon but a satellite which I can assure. So, no debate on this please.
Early morning we drive back to Airport, handed back the Car. And returned back to our Home.
Infact this was the only pic of me and Sandeep during this entire trip. As he kept himself busy witnessing sunrise, sunset, Sea shore sound, seeps and endless activities.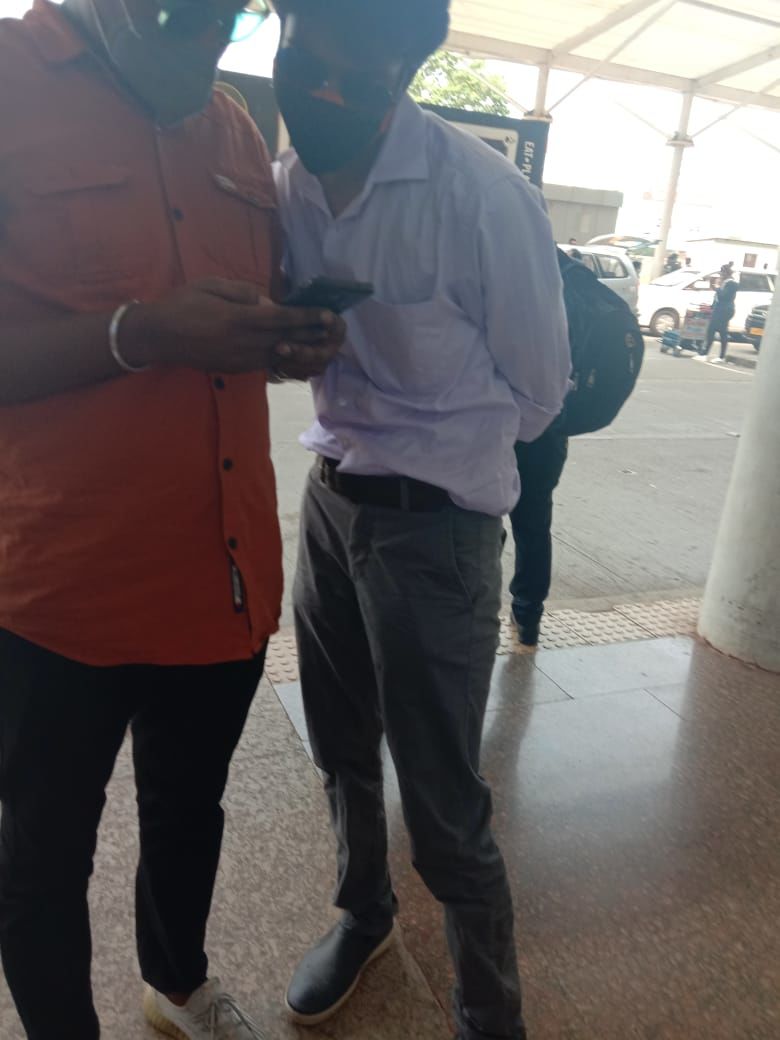 Few Points which You would Like to Note:
• Goa is an absolute must place to go with Family.
• Always wear masks at tourist's spot or you would be fined.
• Please secure your luggage and carry as less luggage as you can. There are some locals who are actually smart thief's.
• Don't fall for any trap, always take help of direction from Google Map. (Download Offline Map as sometime there is limited Internet connectivity).
• No test report, or epass or any sort of Travel restriction is there.
• Just follow the rules and Be safe
Hope you liked reading it, pictures used here in this blog were clicked by me and I reserve all the rights to publish these images here. If you really like them, you might like to see more on my page
https://www.facebook.com/shayaan.photography
Please do comment, I promise to reply back.