As the balmy spring gives way to mellow sunshine which intensifies into glaring sunlight, white schools declare summer holidays. Summer vacations, as a child, was full of wild possibilities and hinted at a languorous albeit productive time with my legs up.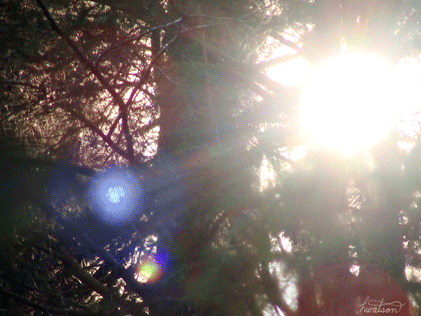 Every summer vacation started with trips to my maternal grandmother's house for as far back as I can remember. It was a time when trains would always be late, weary with its load of passengers and its own snail-like pace. My brother and I were given a window seat each to keep us occupied and we would gape at the rushing landscape on our way from Kolkata to Hyderabad.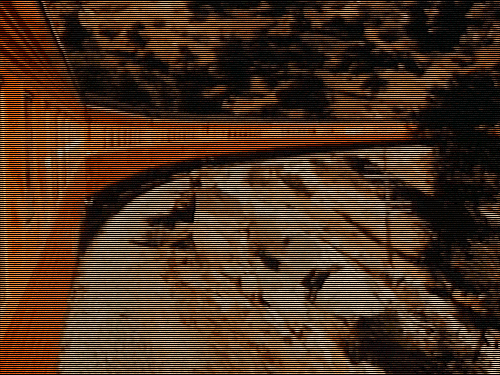 There were many we befriended on the train, promising to be in touch and never heard of again. That was all the time we had with those people. When whimsical memories travel down memory lane, those people remain faceless and soundless but I do remember the sliced cucumber they offered me on a hot summer's day or a boiled egg with a smile.
My brother and I would spend the last few hours, before the train wheezed its way into the station, with our faces stuck to the hot window bars of the train. My grandparents would always be at the bustling station with smiles, waiting to receive us.
Like every Indian city, Hyderabad has a personality that overwhelms your senses. The more you look around, the more you can put your finger on the pulse of the city.
The city stands stoic with its dry heat beating down ("maa ki kirkiri"). It wears the personality of its residents; their dry humour punctuated with 'hau', 'nakko' and 'baingan' which is used as a profanity as well as a vegetable lovingly cooked into the riot of flavours that is baghara baingan. The word rolls off their tongue smoothly and they seem to relish it, much like their baingan. The bright yellow autos whizz around busily, haggling for that extra twenty bucks.
The city is still adorned with relics of the Nizam rule. The Mughal influence over the 'city of pearls' still prevails in its Indo-Islamic, Persian and Indo-Saracenic architecture which dots the hilly city and in its spicy yet finger-licking food. The Nizams, patrons of arts, established Hyderabad as a cultural hub and so it has remained ever since.
The city ticks during daytime but as darkness falls and street lamps turn on, people return home to spend time with their families and indulge in light-hearted conversation over chai and Karachi biscuits. The people there know how to live life and that might be one of the reasons why the quality of life here is dubbed as one of the best in India.
My grandmother's house had bright yellow doors which would open out into a courtyard which consisted of a guava tree that my mother planted as a child, mayflowers that would change colour from one day to the next, an old dried-up well full of mysteries and green creepers which would wind their way up the grills of a wall to form a green-dappled wall.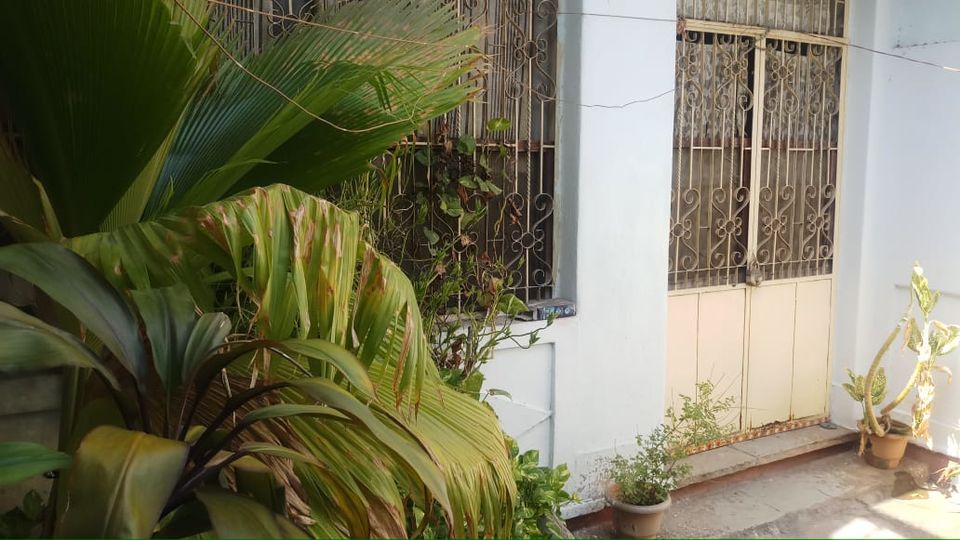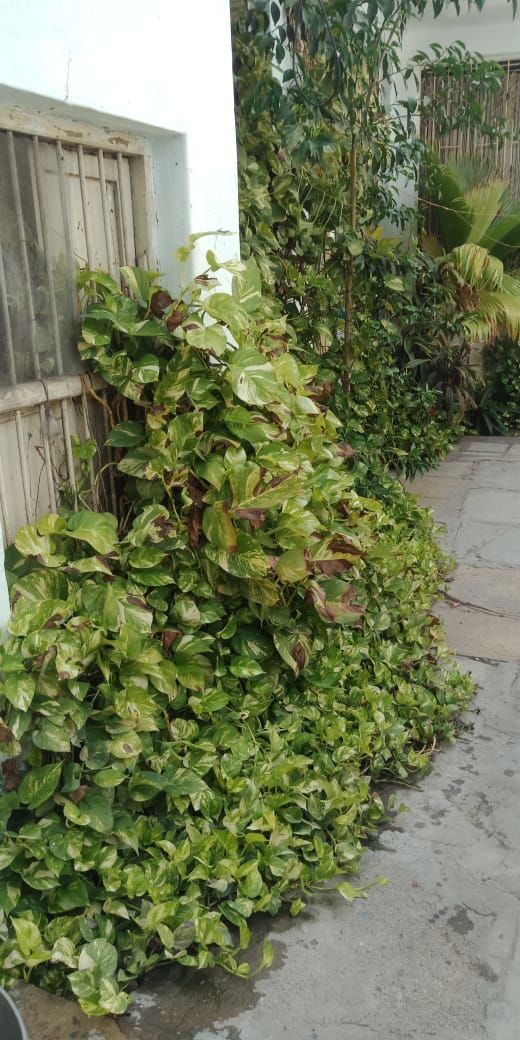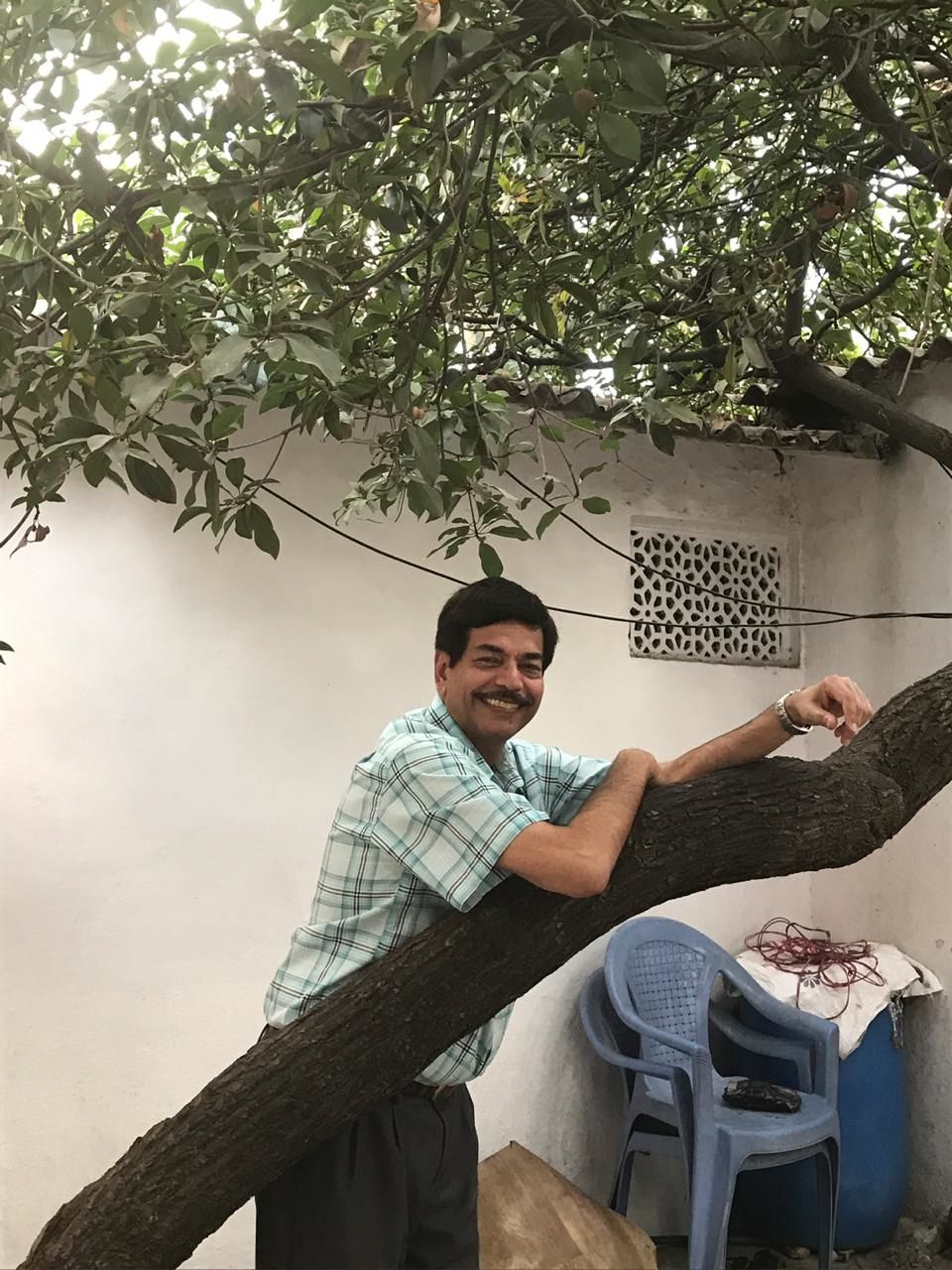 Cavernous rooms would be flooded with sunlight from small vents above. The old stone floors, however, would be cool under bare feet.
A small earthen pot shaped like a peacock would pour out deliciously cool water with an earthy flavour so we wouldn't miss out on cold water in summer. There was a double-faced black statue, however, which would scare the bejeesus out of me because I couldn't fathom how a spear-toting knight could change into a demure maiden overnight.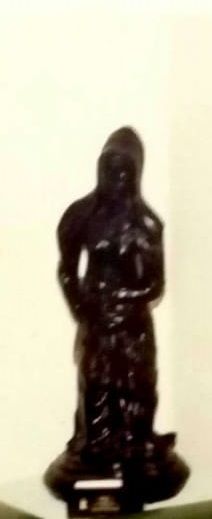 Childhood brings its own share of embarrassing mishaps which you'd sooner forget but can't because your siblings bring them up to uproarious guffawing in company. For example, that time the tenant's dog chased me up the terrace stairs with me screaming for my parents or the gigantic spider which lowered itself in front of the mirror for a quick look as I was brushing my teeth one night.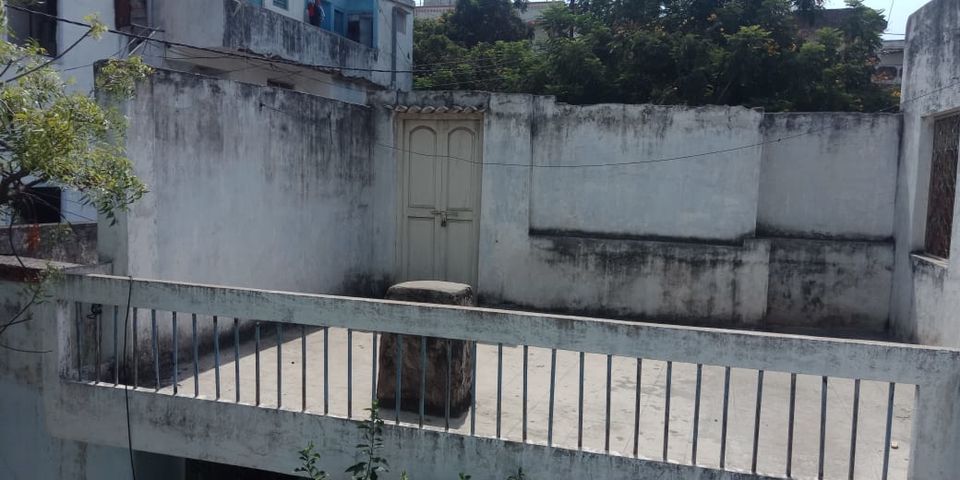 Every morning our helper Varamma would appear at our door, ironed sari neatly draped around her with flowers in immaculately combed hair.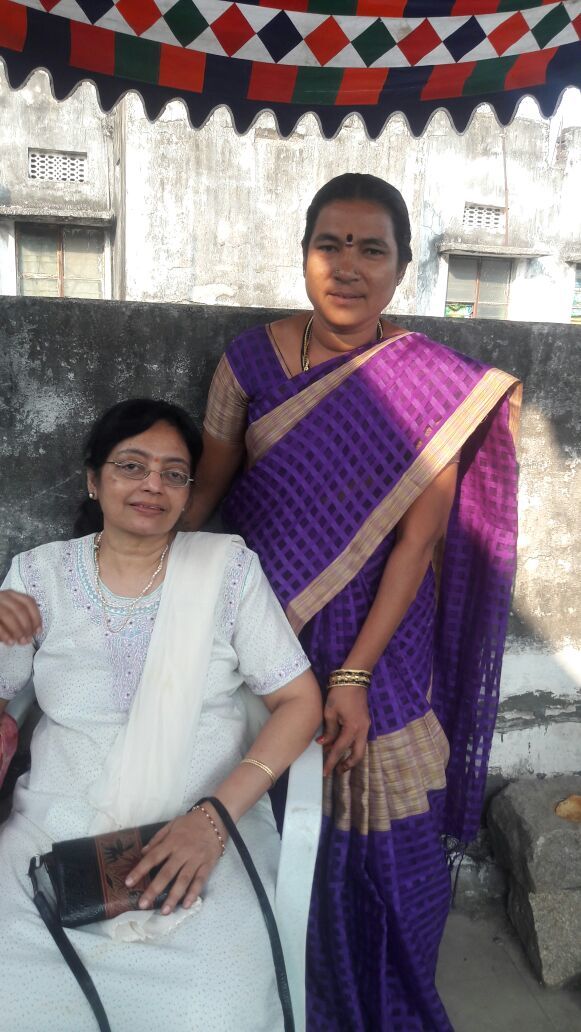 After thoroughly washing our courtyard with sweeping strokes, she would proceed to create muggu, an ornate design created by rice flour outside the door. She didn't seem to mind me crouching beside her to watch her, often talking in Telugu to me, forgetting that I didn't understand the language and laughing when I would gesture back to her in reply.
The dry heat would beat down on the city and in the evenings, we would sprinkle water all over the courtyard for that aromatic wet mud smell and put out deck chairs for an evening session with lots of jokes over chai (bournvita for the kids) and snacks.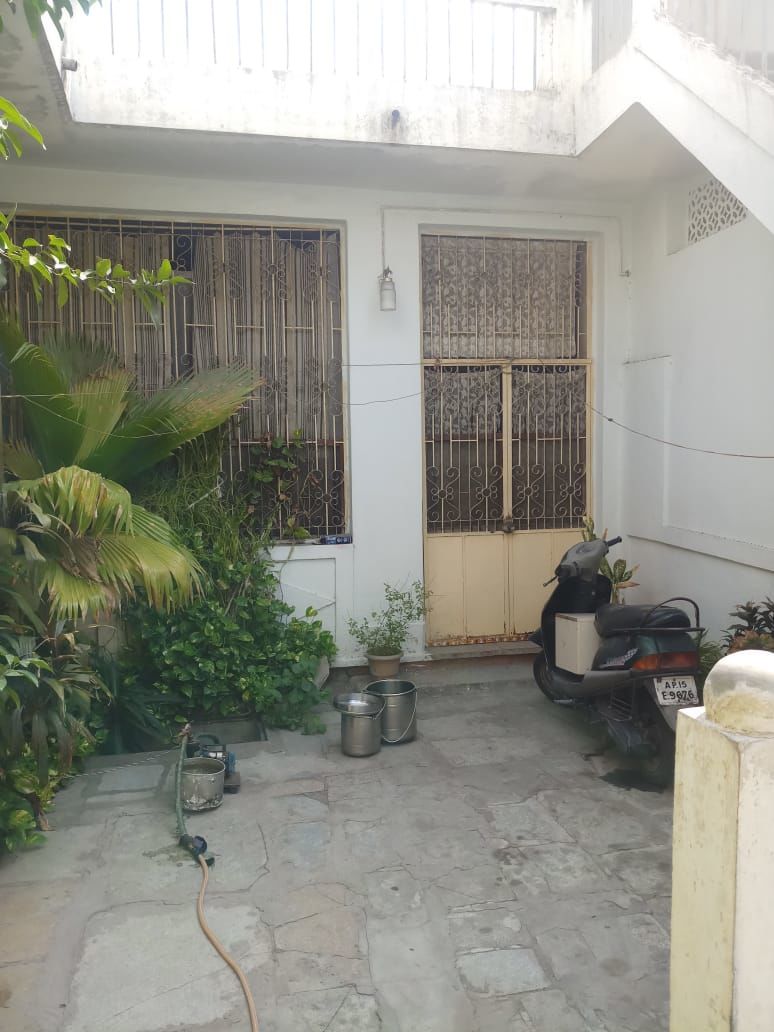 A trip to the brightly lit market full of thelas would mean us returning with mangoes in our arms. My first taste of mango was the luscious Baiganpalli scooped out in a spoon and offered to me with lots of coaxing.
Hyderabad is a gastronome's delight owing to their food being nearly irresistible. Homemade khatti daal would compliment sona masuri rice perfectly with its tangy aftertaste. Hyderabadi biryani, which the people there are fiercely proud of, is an incredible melange of flavours, paired with saalan and raita.
Each mouthful might have you reaching for a glass of water but it's impossible to stop until your plate is wiped clean. Not to mention their desserts such as Qubani ka meetha (apricot stew topped with a dollop of fresh cream) and Double ka Meetha (bread slices fried in butter with dry fruits).
Summer evenings were my favourite time of the day because after a lot of pestering the adults would take us out to some of the attractions of the city. Lumbini Park was my favourite with its mechanised bungee jumping which would fling me high in the air. Amidst the incoherent terror at being suspended in the air, I could spy the twinkling street lights which embraced the artificial lake of Hussain Sagar like a necklace.
We would board a boat which would deposit us at the base of a brightly lit, 58 feet tall Buddha statue. The cool wind on our faces on the boat ride back was a relief after a sweltering day.
Come Ramzan and the area near Charminar would be adorned with streamers and makeshift stalls selling dry fruits and sheer khorma, a sweet vermicelli pudding. The air would be crowded with smells from the market but the standout aroma was that of haleem, a rich meat and lentil based stew.
Vacations would draw to an end too quickly and with the threat of holiday homework looming large, we would board the train back home armed with sacks of mangoes and Karachi biscuits.
It was an emotional moment, our relatives would crowd around the train windows to hold our hands a little longer before we left. Unconditional love is hard to come by and when you receive that in abundance, it's hard to let that go. You see, an adult me associates the city with that kind of priceless love. Busy lives have taken us away from those lazy summer days that are etched into memory but come summer, a whiff of wet mud or the taste of Bainganpalli bring back those days, for a few moments, in my memories.
Tell us about your nani ka ghar in the comments below!
Want to reach more people with your travel stories? Write down your experiences here.
Get travel inspiration from us daily! Save and send a message at 9599147110 on Whatsapp to start.