Want to explore more road trips that you can take in 2022? Head to this page to find your next favourite holiday!
Spending summer up in the hills is an obvious way to escape heat in the plains, however, summer is also a time when hills are flocked with tourists from all over. So this year, I decide to experience mountains in winter or "off-season" time that locals usually boast about. Here's my 700km-in-7-day road trip to the interiors of Uttarakhand where I realised that there's nothing like an off-season road trip.
Stop 1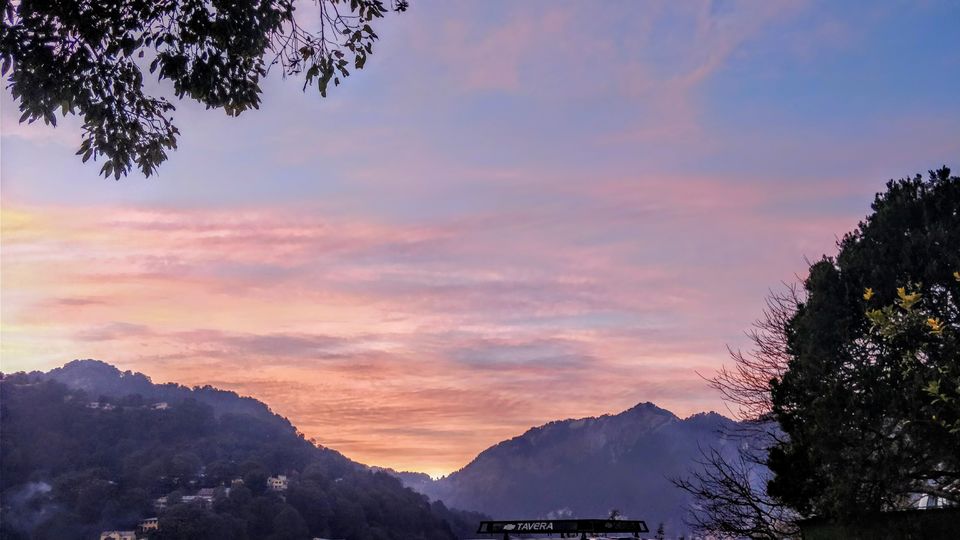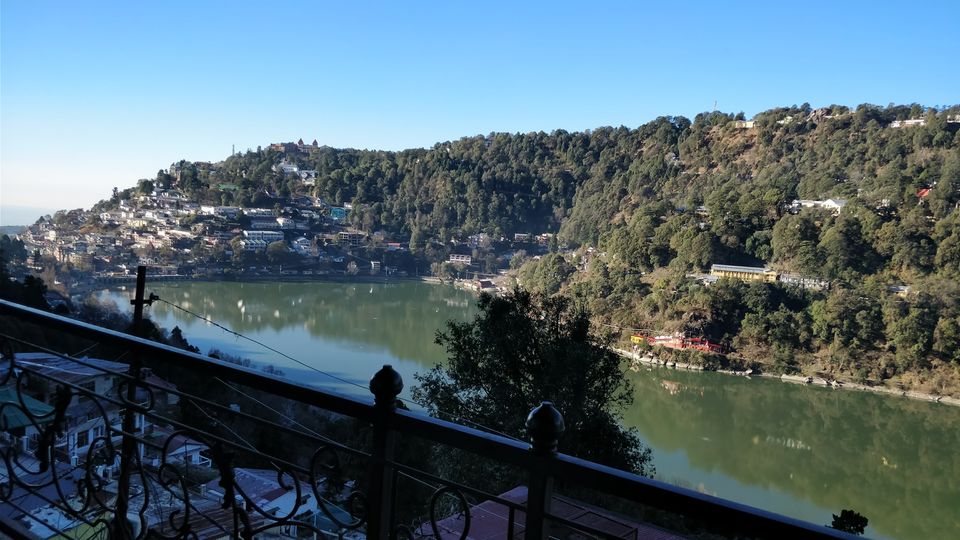 Distance and time taken from Delhi: 300km, 7hrs.
One of the most-visited towns of Uttarakhand, my first stop was Nainital. Known for being the lake city, I remembered when I came in summer, the lake was half-dry and there was no sign of tranquility, peace, or even a place to step on the roads.
Winter Highlights: Not only did the lake look beautiful and the hills were blanketed in greenery, the January night sky was magical. The sun would shine bright during the day, and a chilly cold would settle down in the evenings. It was a vacation where I would read all day, sip on hot chocolate and wander aimlessly into forests.
Read this article to know where to stay and what to do in Nainital.
Stop 2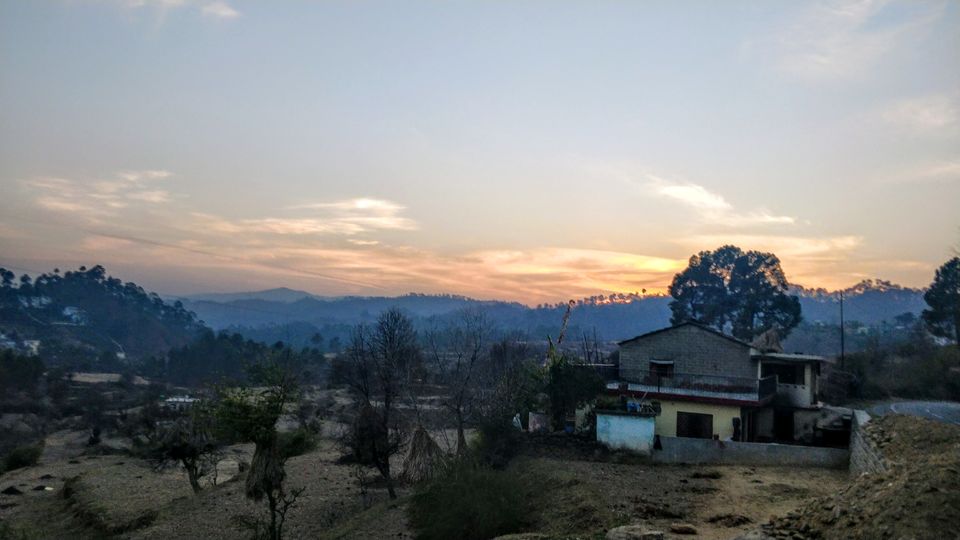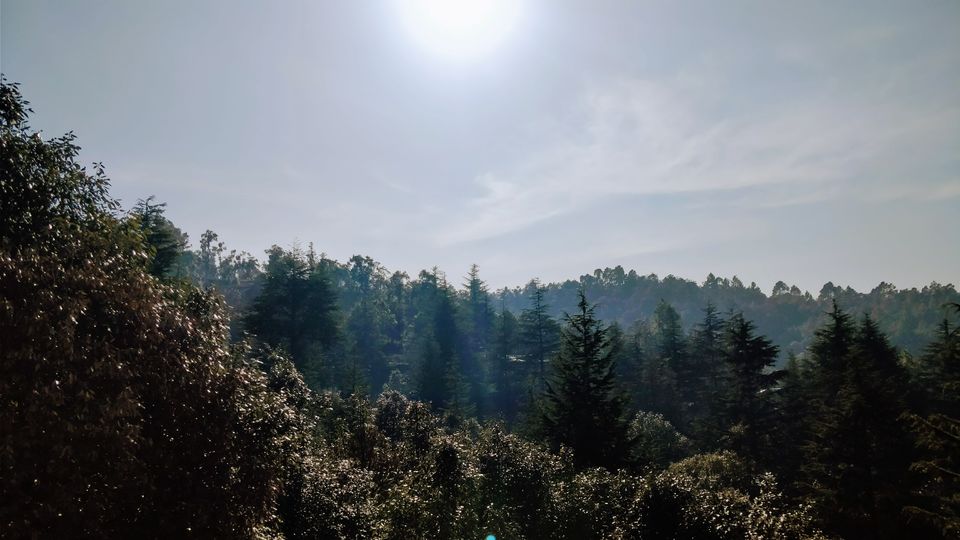 Distance and time taken from Nainital: 56km, 2hrs.
Sitlakhet is a town off the beaten path where tourists don't often venture.
Winter Highlights: If you want to relax in the lap of nature and hibernate away from the world, Sitlakhet is the ideal place for you. One of the most well-known resorts of Sitlakhet, Ananta Rasa, that usually stays over-booked during the summer, runs on minimum occupancy during winter. Take your entire family or a special loved one to this private hideaway.
Where To Stay:
Cost: A room that would usually cost you about ₹5,000 here, will cost you about ₹3,000 (breakfast included) during winter season
Stop 3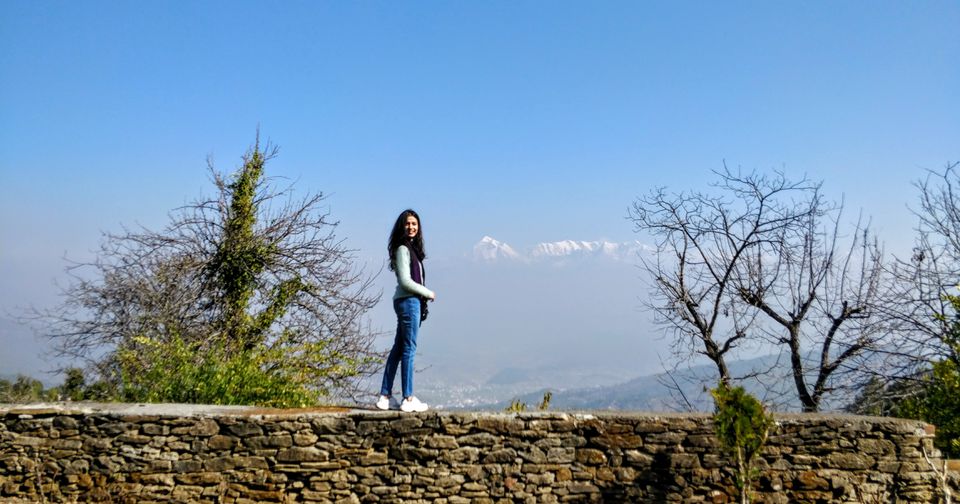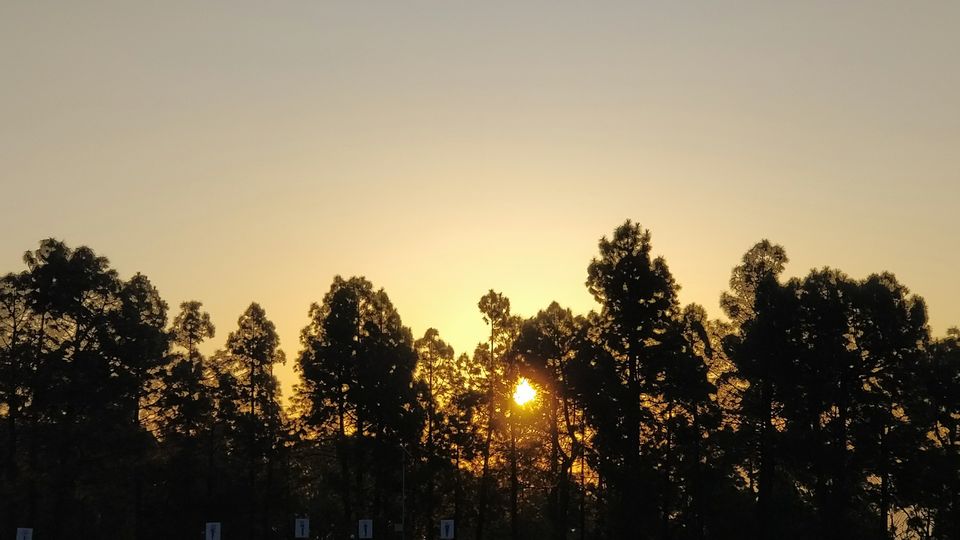 Distance and Time taken from Sitlakhet: 114km, 3.5 hrs
Kausani is a little town located in the interiors of Uttarakhand, known for its picturesque landscape.
Winter Highlights : Offering a 180 degree view of the Himalayas, spending winter in Kausani is perfect as the views are clear everyday. So every time you look at your room, you'll find spotless, white Himalayas smiling brightly at you. The population of this small town is anyway very less, and during winter you'll rarely find tourist groups ruining its peace and quiet. It's a experience to hear the rustling of deodar trees and a ringing silence that's typical only to hill-stations.
Where to Stay: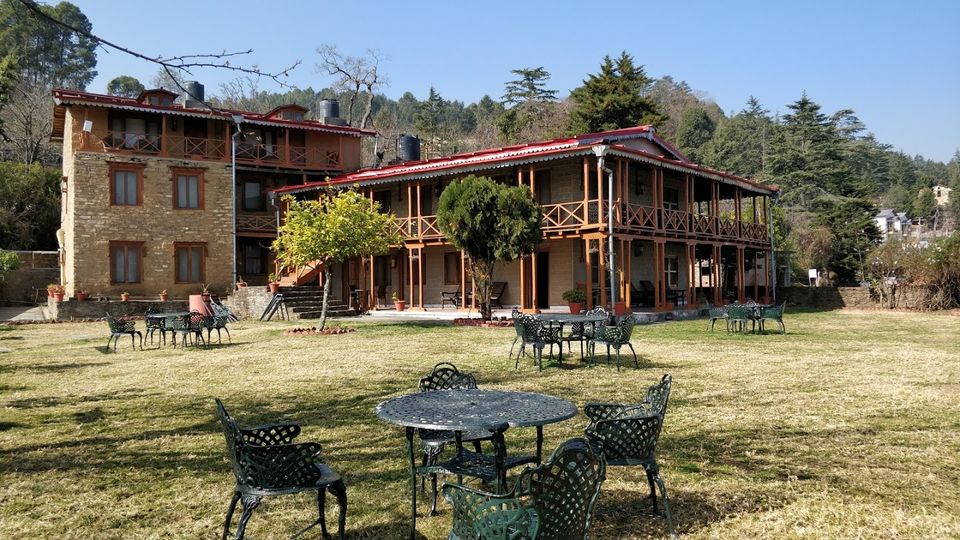 Chevron Eco Lodge is a beautiful one with sprawling lawns that overlook the Himalayas, this lodge is perfect for a stay-cation at Kausani.
Cost: A room that will usually cost you about ₹4,500 will cost you only ₹2,100 (breakfast included) during winter.
Stop 4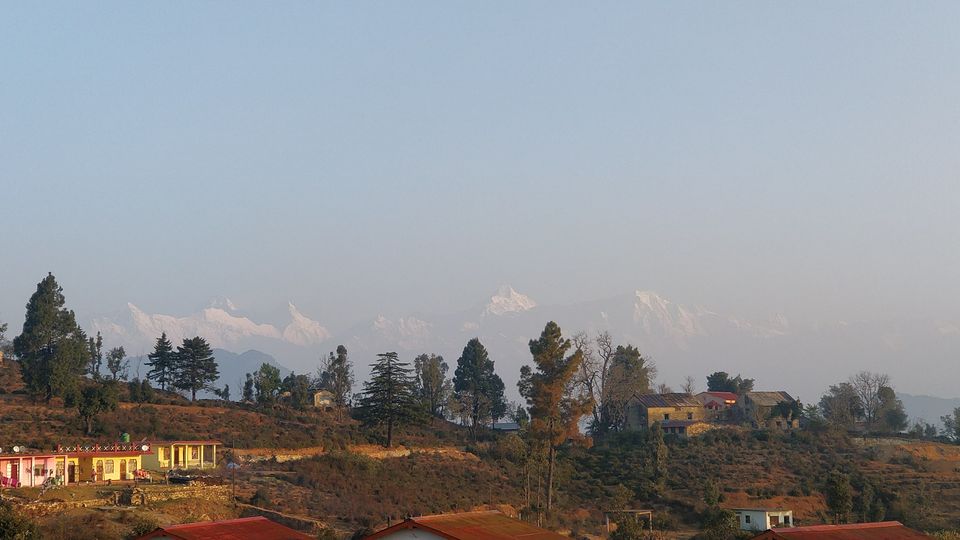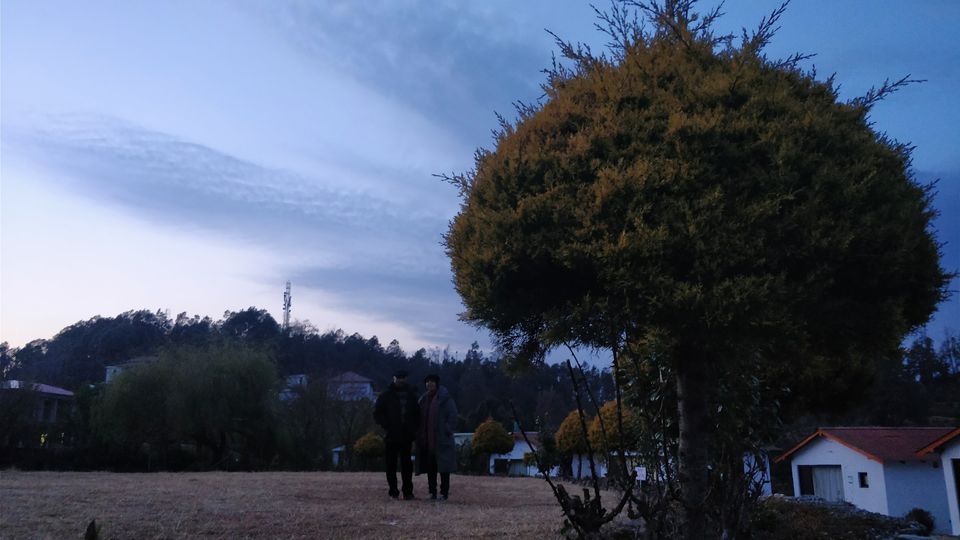 Distance and Time taken from Kausani: 86km, 3 hrs.
Chaukori is one of Uttarakhand's hidden gems, located at a height of almost 2010m, providing breathtaking panoramic views of the Himalayan range. With a population of barely 1000, it is the ideal quiet place to retreat to.
Winter Highlights: Getting to Chaukori is no less than a challenge. The roads are well-maintained and lined with beautiful pine trees, however, for a good 2 hours, the roads are single-laned, rife with numerous blind turns. It is a task to manoeuvre in case there's traffic approaching from the other side. Sitting at the edge of our seats, I was glad that it was winter, hence less crowded, so we didn't have to encounter too many scary moments.
With the temperature being as low as 1-2 degree celsius, what added excitement to an otherwise cold night was a leopard visit! While we were coming back to our cottage from the dining hall, there was a leopard out on a hunt only about 100m away from us. This is a common occurrence typical to the winter season, so if you're looking for an adrenaline rush and a story to always remember, winter is the right time to visit Chaukori.
Where To Stay: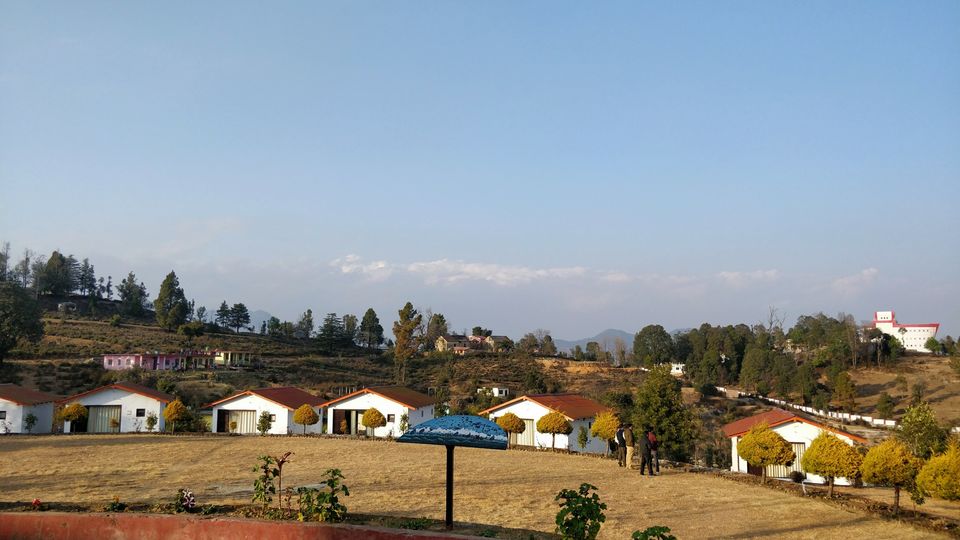 There are very few good options to stay at in Chaukori since it's still an upcoming town. The KMVN Tourist Rest House, a government property is the only decent place to stay at.
Cost: A room here will cost you only 1,900 (Breakfast not included) during winter! It's a steal-deal for the majestic views and clean air you'll be treated to.
Stop 5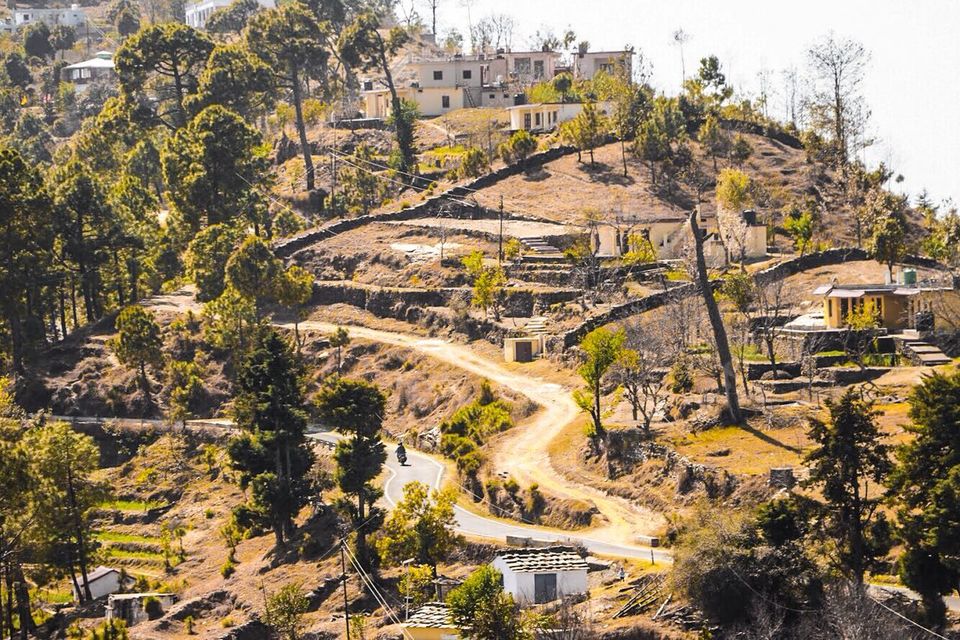 On our way back, we stopped at Kasar Devi, the cultural capital located close to Almora, where the likes of Bob Dylan and Swami Vivekananda spent time writing music and philosophy in the late 19th and 20th century.
Winter Highlights:
Like all other places in Uttarakhand, the view from Kasar Devi is breathtaking, enhanced with a view of the Himalayas. During winter, you'll only find foreigners staying here, and no spill-over crowd because not many people know of this precious little haunt. We were there only for an evening and had the yummiest momos that I have ever had in my life. Do try the freshly-prepared exotic cuisine at Dolma's and I'm sure you'll come back just for the food.
Where to Stay:
Imperial Heights is a place for an exclusive stay, known for being nestled amidst pine forests. You can simply walk out your room, and take a stroll into the depths of Kasardevi. With various amenities in the hotel, you can treat this as a long getaway and refresh yourself in the hills!
Cost: A room here will cost you about ₹6,500 - ₹7,500 (breakfast included). During off-season, the prices come down to ₹3,000.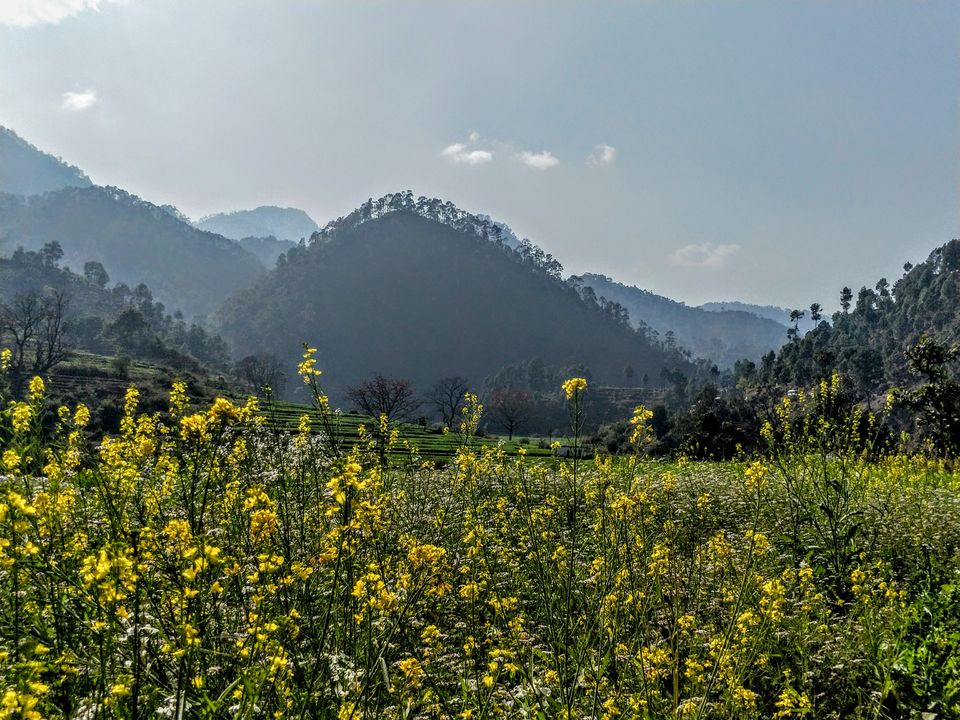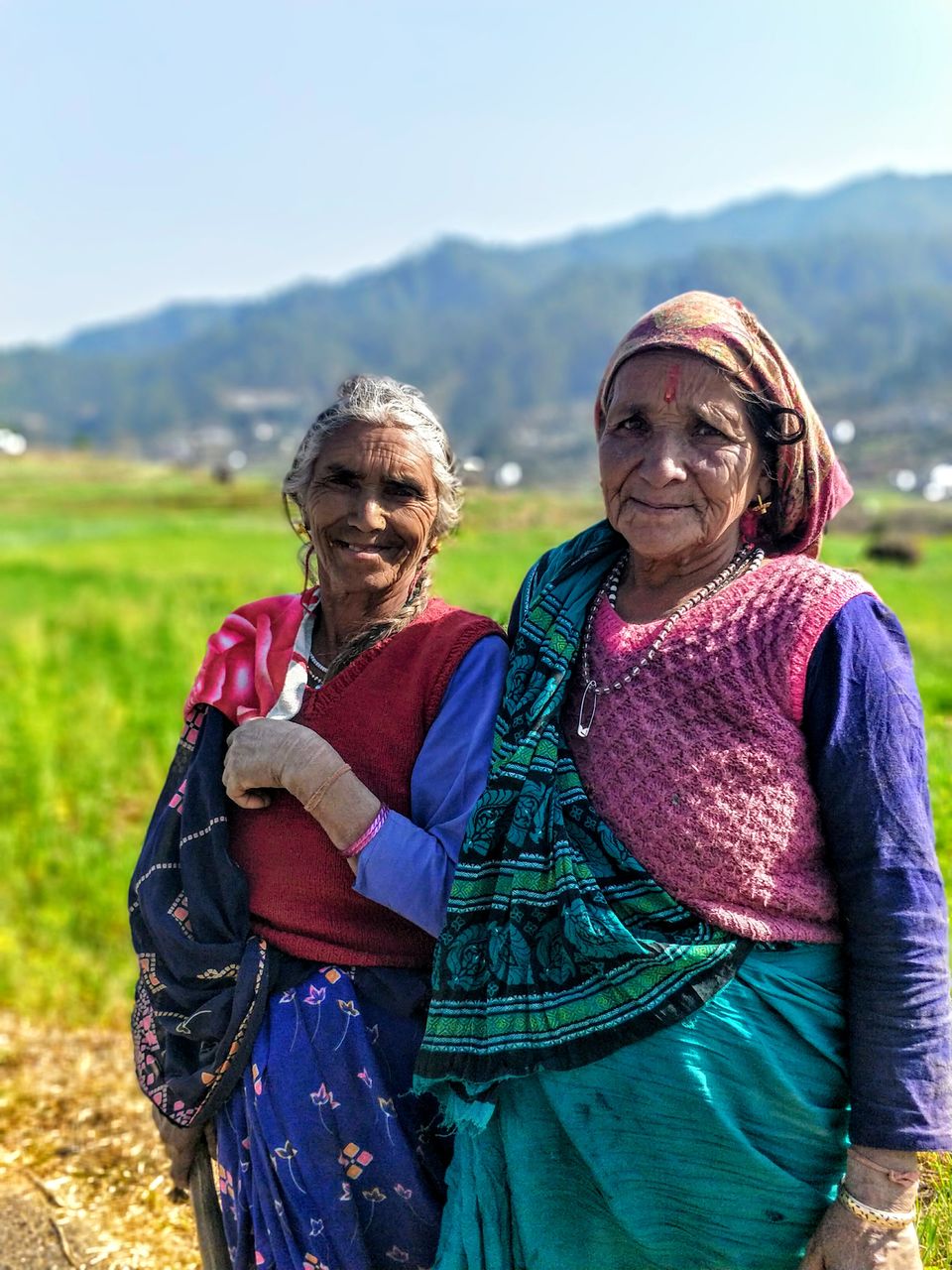 While my experiences at these destinations were brilliant, what was more special was the journey, the road trip. Seeing the skies change from day to night, waving to local kids as our car zoomed past and driving along rivers and mustard-laden fields added to the magic quotient of this trip. Time spent in the hills are memories that can refresh you through any tiring day. So take my advice and plan a trip to Uttarakhand soon!
All pictures in the article belong to the author, unless specified otherwise. Impressed with what you see? Head to my Instagram handle here for more pictures and stories from my trip!
Been too the farther interiors of Uttarakhand and had the time of your life? Share your story and travel hacks with a community of about 25million+ travellers on Tripoto. For more travel inspiration, head to Tripoto's YouTube page here.
Frequent Searches Leading To This Page:-
Top uttarakhand Tour Packages With Prices, uttarakhand Honeymoon Package Price, Top uttarakhand Tour Package For Family, Top uttarakhand Tour Packages For Family, Top uttarakhand Tour Package For Couple From Delhi, Top Weekend Getaways From uttarakhand, Top Weekend Getaway From uttarakhand