Weekends are meant to be filled with joy and fun. To have a blissful weekend, some may prefer to visit a discotheque or pub, while some others may enjoy a house party with friends. However, there is another group of people, who likes to spend the weekend travelling to different places. This group is expanding quite rapidly, due to which the list of weekend getaway destinations is getting longer with each passing day. Delhi being one of the busiest cities in the country, a large sum of the population prefers to visit a weekend destination rather than partying in the city. As the trend is in vogue, these destinations are getting swarmed with people and are losing their charm in course of time. If you belong to this community, we understand how annoying it could get when you have to travel to these overcrowded destinations again and again. To give you a mental relief, we have roamed a bit more and found out a few unexplored weekend getaway destinations near Delhi. We are sure that what you are going to read now will certainly blow your mind, but thank us later when you get to these places.
Kotgarh: THE APPLE TOWN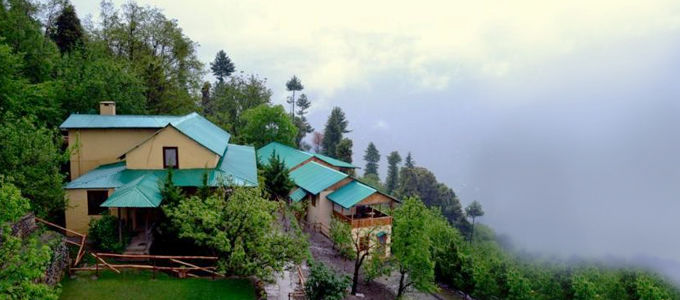 Known as the kingdom of apples, Kotgarh is an ideal place to visit during weekends. Situated at a distance of 16 km from Narkanda, Himachal Pradesh, the place has several apple belts, which contribute towards its popularity as a tourist destination. The valley of Kotgarh looks stunning when the orchards are filled with delicious red apples. This U-shaped valley would surely blow your mind with the picturesque view of the Kullu valley and the snow-capped mountains surrounding the area.  Due to fewer footfalls, the town hasn't lost its charm yet and never ceases to give you pleasure and serenity. A visit to this town would surely give you a euphoric feeling during the weekends.
KANGOJODI: THE MAJESTIC PINE FORESTS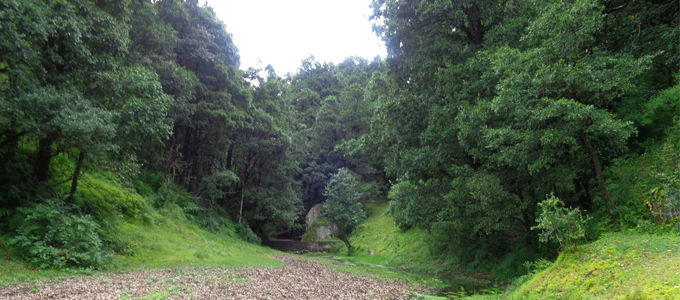 A small village en route to Shimla on the Nahan-Shimla highway is a great place to visit during the weekends. The pine forests surrounding the area provide a picturesque view in a tranquil environment. This place, however is not known to many and thus can be used as a weekend destination for a serene and intimate weekend with your loved one. You can also visit Kangjodi to have a private party with your buddies. A track to the top of the mountain can give you a breath-taking view of Mother Nature. Apart from that, you can have fun filled weekend by opting for various other adventure activities.
Lansdowne: THE MILITARY TOWN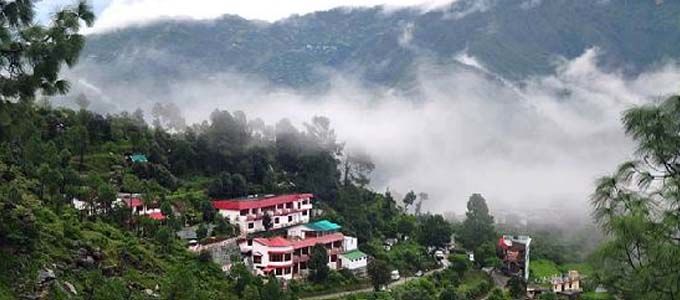 Lansdowne has some excellent options to offer, if you want to spend an unforgettable weekend with your near and dear ones. In the recent years, it has been seen that the place has become one of the favourite corporate destinations located in a close proximity with Delhi. However, the town is yet to witness a heavy footfall of individual travellers. Located at a mere distance of 245 km from Delhi, this exotic destination makes perfect choice for a weekend getaway. You can take a stroll in the surrounding forests, which has an abundance of oak and pine trees or just laze around in the sleepy town at the Himalayas. Some of the favourite tourist spots within Lansdowne are the Bhulla Lake, St. Mary's Church and Tip In Top, which need to be visited while in the mesmerising town.
MICHOLI: THE PARADISE OF BIRDS
Located in the Almora district of Uttarakhand, Micholi is an ideal place to spend a wonderful weekend. At around 347 km from Delhi, this small town embraces all the travellers touring the town. A favourite destination for bird lovers, Micholi is home to more than 1000 species of birds. EoN Hills, a newly developed locality in the area is an incredible site to visit during your stay at the paradise of birds. As Almora is known for its rich cultural heritage and natural landscape, Micholi reflects all its aspects and thus, attracts a lot of tourists. Situated at 6000 feet from the sea level, this small town has not been exploited yet and thus can be called a perfect getaway destination. Even you can plan a trip to the Jim Corbett National Park, which is just at a distance of 48 km from Micholi. Have a wonderful weekend amid the Himalayas, enjoying the flora and fauna of the area.
The father of the nation, Mahatma Gandhi, once called Kausani "The Switzerland of India", owing to its uncanny resemblance with the Swiss Alps. Located at a height of approximately 6000 feet above sea level, this hill station offers picture perfect views to be captured in your lens. The mountains surrounding the town are sky high, which make the place an adorable destination to spend an eventful weekend. It is arguably the best hill station in the area and it hasn't lost its charm in the name of commercialisation. Trishul, Nandakot and Nanda Devi hills are clearly visible from the area and the hills can be viewed as touching the sky, which is a magical sight to watch.
Apart from these places, there are many other destinations, which can be used for weekend getaways. As weekends are meant to leave some magical moments to cherish, spending a peaceful weekend in a faraway place from the city with your loved ones will certainly make that happen. Take the opportunity to visit any of these unexplored destinations near Delhi and have blissful time over weekends.