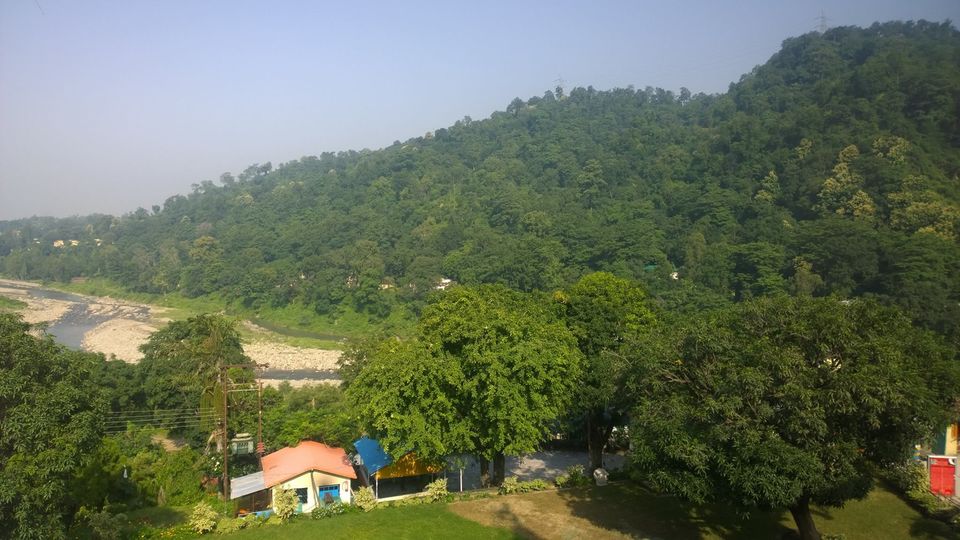 During my many trips to Uttarakhand, a small bus stop called Kotdwara would always be the sign of that the land of mountains have arrived. Like one of the towns described in Ruskin Bond's novels, Kotdwara showed an old world charm where people had appreciation for the slow way of life. Thrice came Kotdwara on my way to Lansdowne, and then during my visit to Jim Corbett National Park. But I never stopped here, thought of the place as one of the many stops that come and go.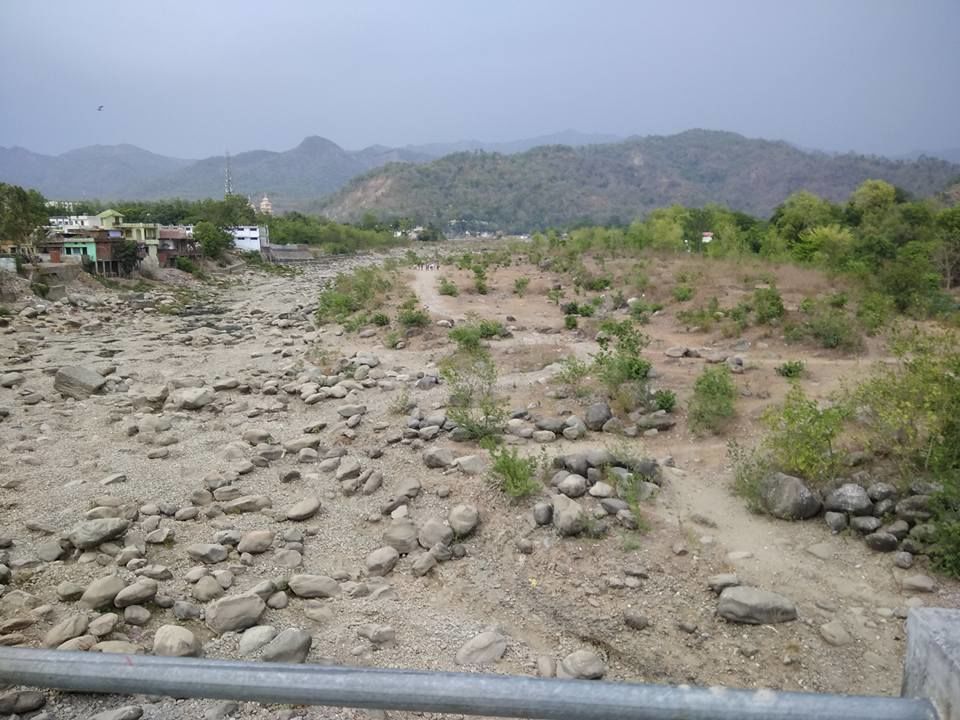 Lansdowne is a popular tourist destination in Uttarakhand. Being close to Delhi, it has become one of the highly well-known weekend getaways from the town. People come here, hike around the trails and then return.
A few km away from Lansdowne and Kotdwara, lies Kanvasharam. The historical significance about Kanvasharam is that it has existed for more than 5500 years. It is said that the famous ancient sages Vishwamitra and Kanva performed their meditation here.
Such a unique piece of history sparked my interest and I decided to visit Kotdwara. After some research and asking my Garhwali friends, I got to know about a few lesser known destinations located here.
I took Mussoorie express and reached Kotdwara in the morning. A perfect time to arrive the town which is located on the foothills of Shivalik ranges. The weather was same at Mussoorie minus the crowd and the traffic. The unique vintage look of Kotdwara station with several tree in the background makes the place very photogenic.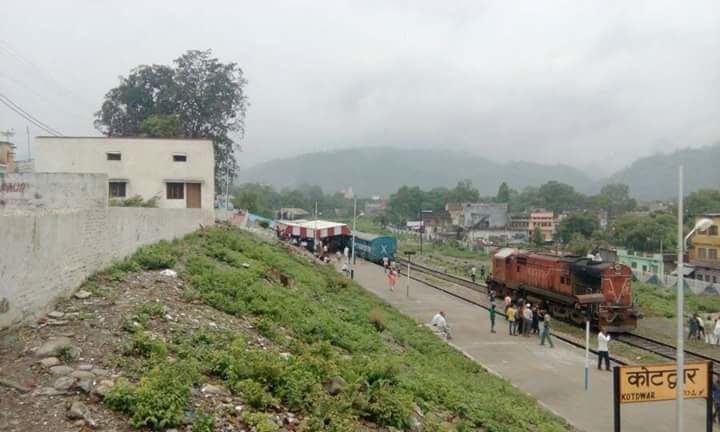 Once you get outside Kotdwara station, you'll find a few shared jeeps leaving for Pauri. These jeeps are operated by locals and they always welcome you with a charming smile. Often they'll offer you a front seat especially when they see that you are a tourist. But all of this depends on first come first serve basis.
The jeep moves and slowly the road become narrow and much narrower. The jeep drops you near the Kanvasharam GMVN rest house. This small guest house is located amidst warm natural surroundings and the backdrop of forested hills of Rajaji National Park stands in the backdrop. For solo and budget travellers, this guest house offers dormitory stay where you can share beds with other travellers.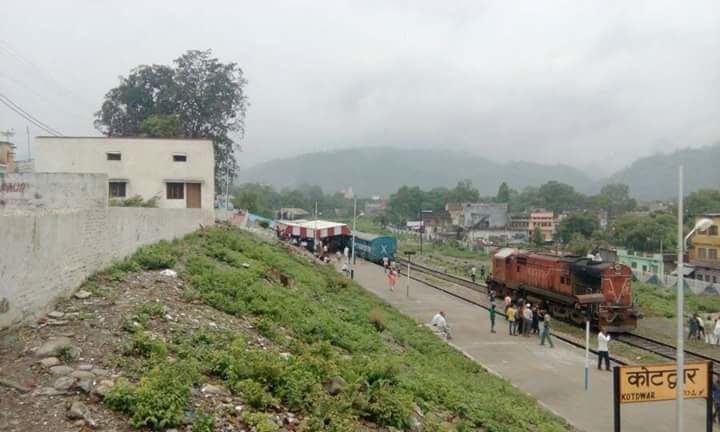 Kanva Muni's temple is just half an hour away from the guest house. A small walk will take you to this temple located in the middle of nowhere. The sights of birds, green hills and a pleasant gentle breeze is enough to kill your stress gained while traveling.
The forests of Kotdwara are famous for Leopards. It is advised that you should not stay outside once the sun goes down.
Next morning, you can either take a returning jeep to Kotdwara or take a connecting one to Pauri. Since I had left a number of places to see in Kotdwara, Pauri was skipped for another visit.
Sidhbali Temple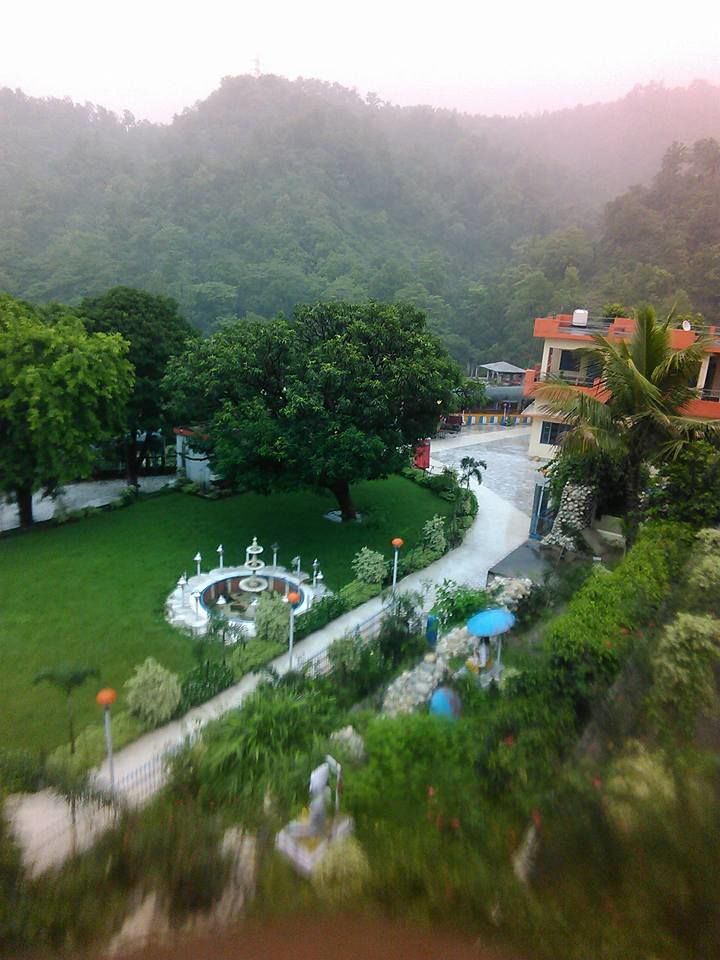 One of the most famous temple of Kotdwara city is dedicated to Lord Hanuman. It is counted in the list of important temples in Uttarakhand and draws a large number of visitors who come here to seek blessing. Sidhbali Temple offers lovely scenic views from the top. The entire place is located in the middle of a small forest surrounded by the hills and a small river stream. This setting makes the place worth visiting and spending some time clicking pictures of the surrounding areas.
St. Joseph's Church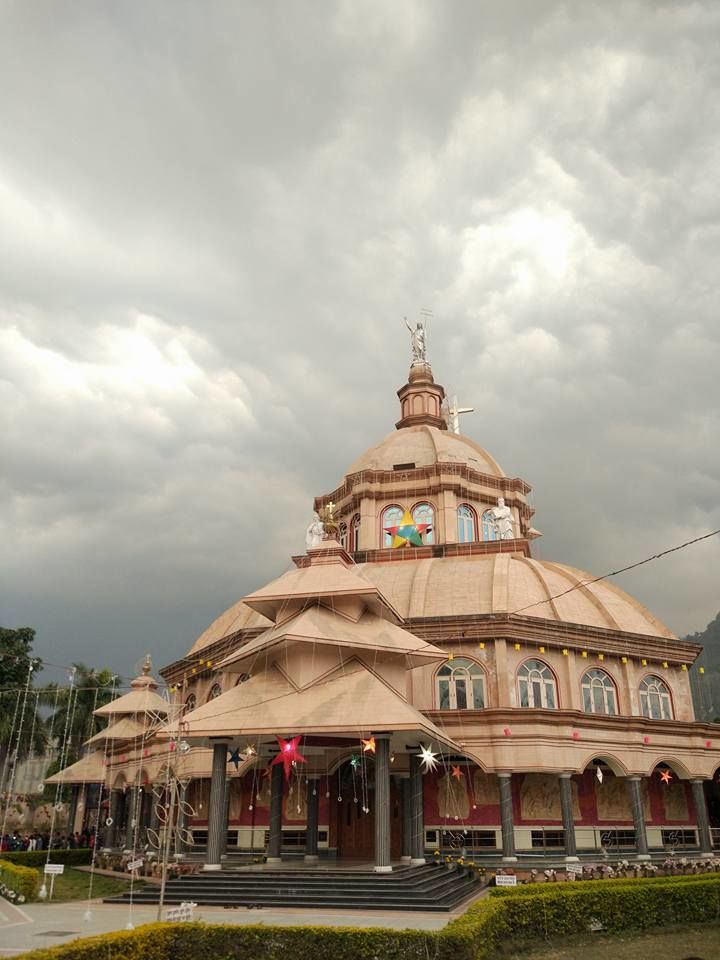 With the Shivalik hills in the backdrop, the beauty of this church amplifies by several levels. It is an amazing sight to behold especially when the hills are dotted with clouds. Its structure is unlike most of the churches in India. A dome like roof makes it recognizable from a distance. St. Joseph's Church is Asia's second largest church located at this height.
Charekh Danda
Charekh Danda is for those who have got enough of Lansdowne. This tranquil and peaceful hill was once the home of the famous sage, Rishi Charak. At a height of 6661 feet, the surroundings of this place are filled with natural beauty and lovely green surroundings offering views of hills and valley. The beautiful Chaukhanba Peak is visible from here and on clear days, you can also see the source of Malini River. A 5000 year old Baanjh Tree is one of the most popular spots to visit.
How to reach Kotdwara
Kotdwara is well connected via trains and buses plying from Delhi in the night. The nearest airport is in Dehradun.
Places to stay in Kotdwara
Kotdwara is filled with a number of small guesthouses. One can find a room between INR 300 to INR 500.
Places around Kotdwara
Kotdwara is the gateway to Garhwal, so once you are here, access to many other places become easy. Some of the places where you can continue your journey further are –
The tranquillity offered by Lansdowne, combined with the lovely forest trails make it a place worth spending the weekend. You can book a resort or go for camping on the hills.
Known for pleasant waterfalls and the gorgeous hilly avenues, Chakrata is a paradise for adventure lovers
Further journey from Kotdwara will take you to Pauri. With many known and unknown treks, tranquil villages and pleasant surroundings, Pauri is an ideal place for backpackers and adventure lovers.