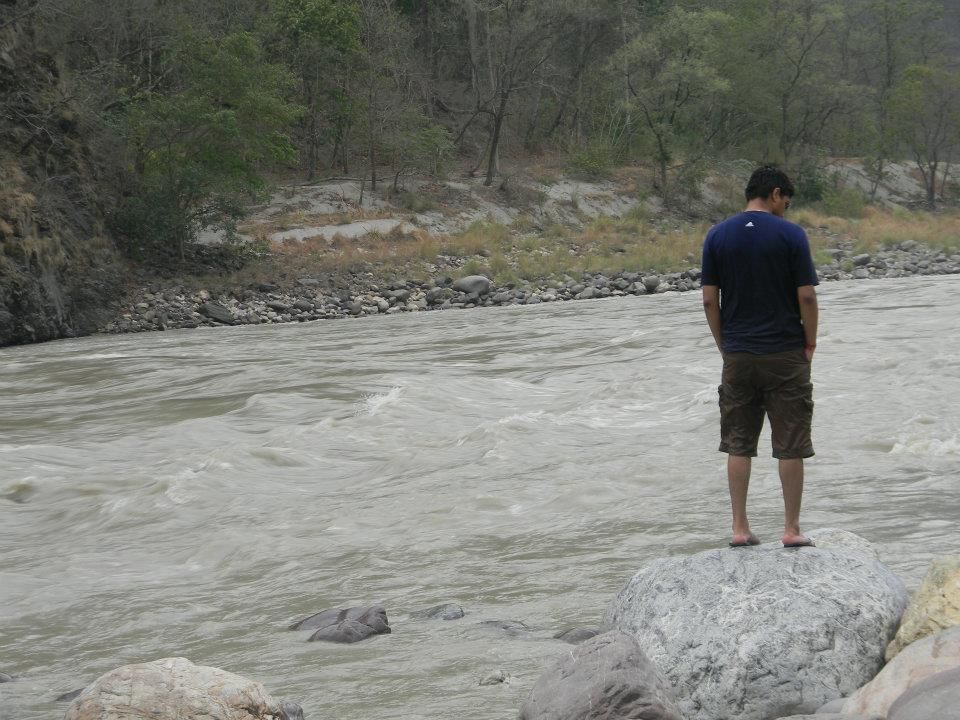 Are you living a life where you work in one of those cubicles in one of those intimidating looking beautiful buildings, or are you living in the beautifully unmanaged mess of a city struggling with traffic jams every day?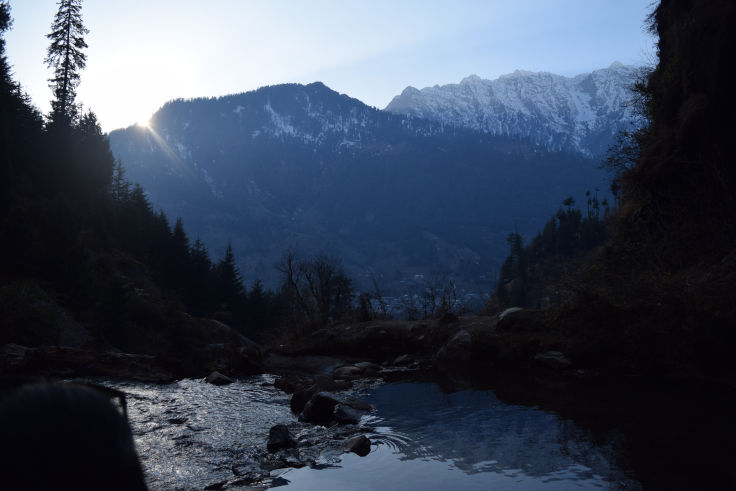 Whether you realise it or not you are now looking for a break from the mundane life of 9 hours of job. All of us have had that dilemma, at least once for not being able to decide among the plethora of places to visit near Delhi which gives them the much-needed break.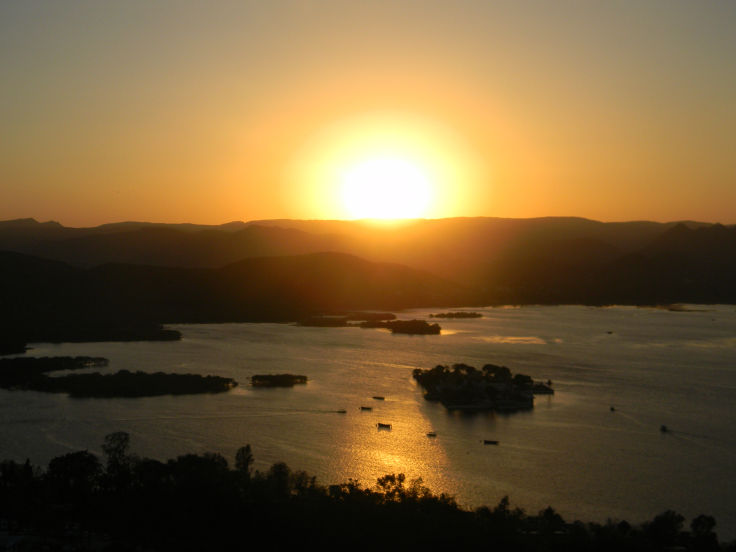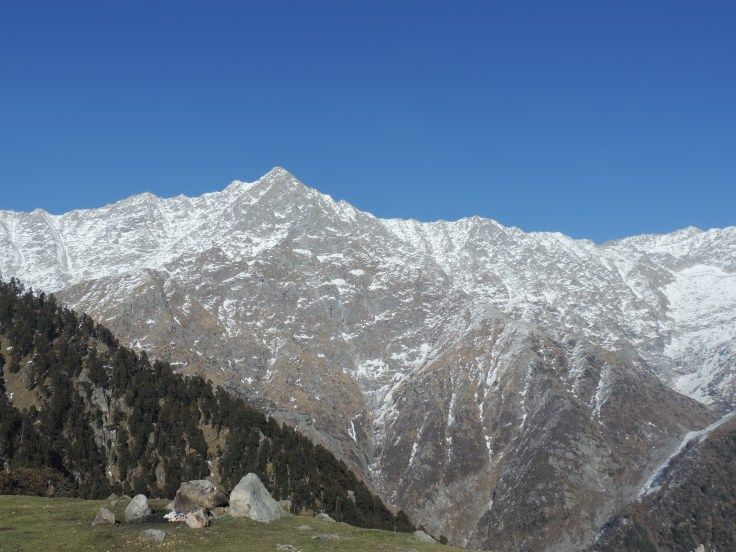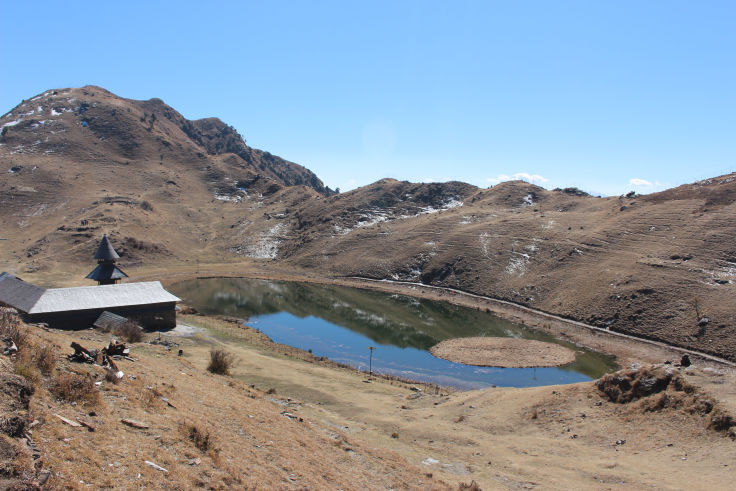 This list gives you few unique places to visit near Delhi for your extended weekends. I have avoided places which are too commercialised (like Shimla, Mussoorie, Nainital etc.). If you are looking to find Shimla and Mussoorie on this list as go to places on the weekend then close this blog right away. (you are not yet ready for exploring). This list tells you about some of the places to visit near Delhi in the outdoors which are beautiful but may or may not be convenient.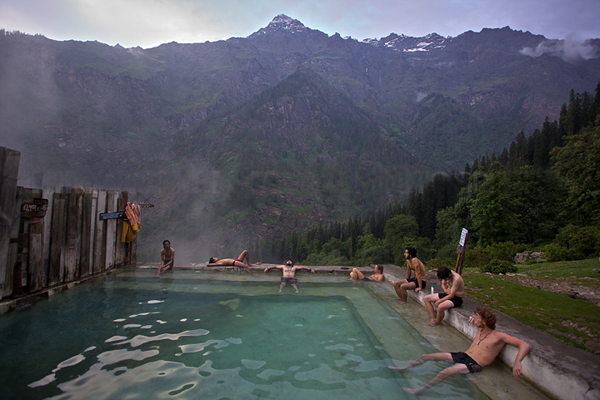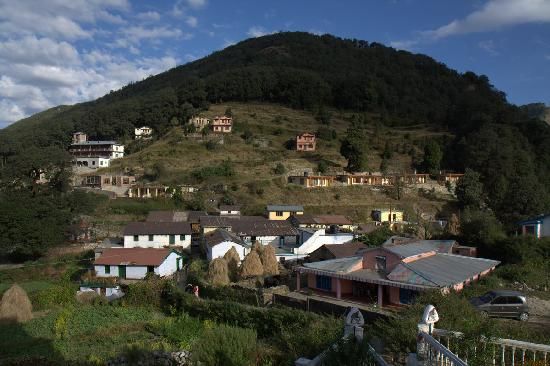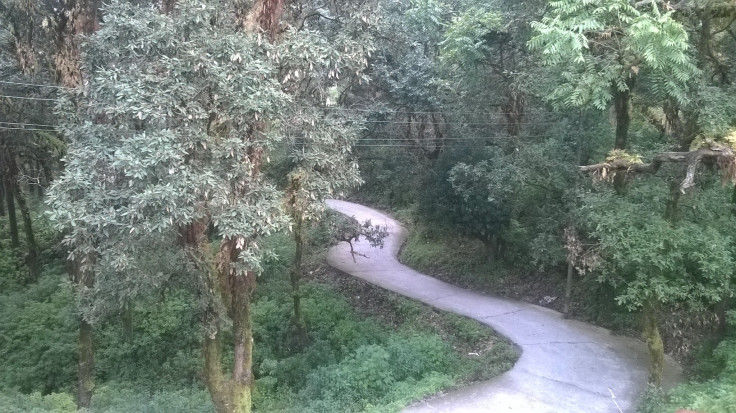 1. Triund: Trek-de-Triund (2-3 days)

If you just had 2 or 3 days for a holiday and you wanted to get lost in the wilderness and If you were looking for that one place to visit near Delhi where you will forget the rest of your worries, forget your daily life, forget your boss's constant irritating voice or forget the constant horns of traffic jams. Triund is waiting to be found by you.

Triund is a hill top near Mcleod Ganj. The 6.5 Km long trek from the last motorable point is everything you would want from your weekend. You will see a stunning sunset, a beautiful trail among forests, a star-studded night. A perfect trek for beginners is a delight for anyone looking to get out of town. The beauty of this place is that you could actually do this place on a weekend from Delhi, however, I strongly suggest to cover it over 3 days as you might want to spend one day exploring the town of McleodGanj.
Best time to visit Triund: Any time of the year except Feb-March when it might be inaccessible due to snow.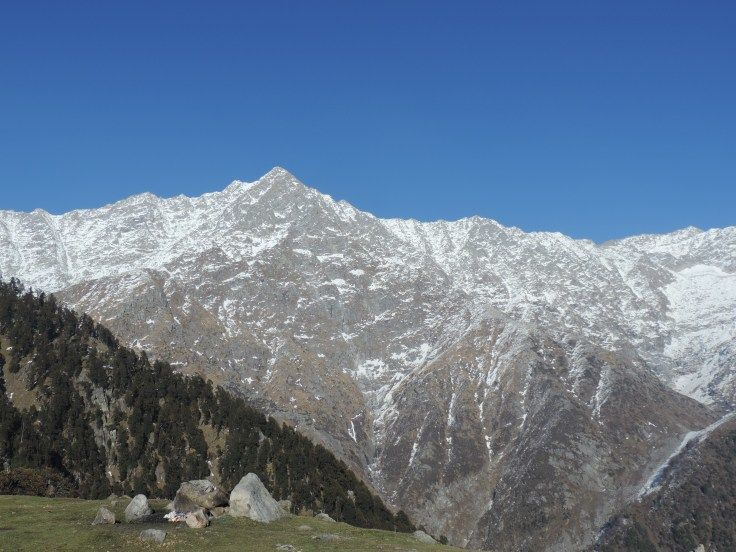 2. Tosh Village: get lost in the Trance(2-3 days)Deep in the far reaches of quaint, green and peaceful Parvati valley, right where the road ends, away from the hustle bustle of crowded Kasol lies a small hamlet, one of the best-kept secrets of Himachal. A beautiful village that goes by the name of Tosh. If you are looking for uncommercialised places to visit near Delhi with stunning views and an amazing "high" then give Tosh a chance and you shall not be disappointed. The beautiful homestays give the popular hill stations a run for their money. Once there you just can not miss the special chocolate rum balls (if this is the high, you are looking for). One of the best spots for your 3 days long weekend, which can also be clubbed with a night in Kasol. An over night bus journey can take you to Bhuntar and in another 2 hours you can be sipping tea overlooking the majestic Parvati valley. Best time visit Tosh: any time of the year (it is covered in ice during Jan-Feb generally)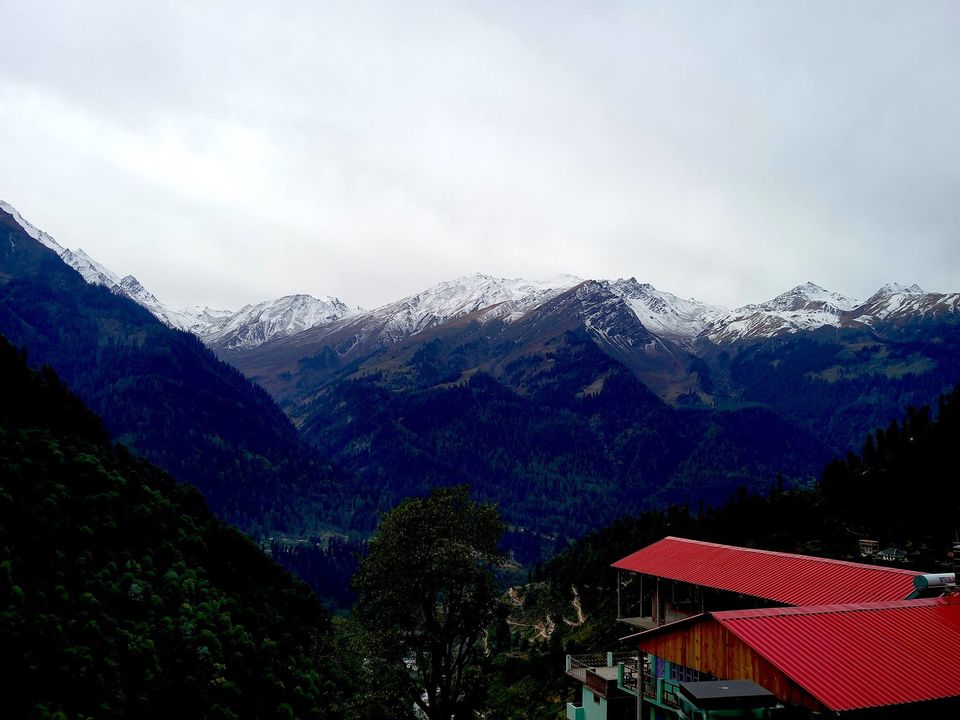 3. Kheer-Ganga Trek: go on a journey to find yourself(2-3 days)This place again lies in the same Parvati valley region and also happens to be an 11km long trek into the beautiful hamlet known as kheer-gang. To be honest I could never understand the name but when you reach the top after a long and tiring 5 hours of trek and jump into that amazing hot water spring, honestly the name does not matter. The feeling is worth every effort you make to be there. It is without a doubt one of those things that money can't buy(for everything else there's Master Card :P). Once again an overnight journey will take you to Bhuntar. From there an hour long journey to Barcheni and you can start you trek. If you tried rushing it then it can be done on a weekend without leaves(just like Triund) but I would advise you to take at least 3 days (4 if you want to do Tosh as well at the same time). Best time to visit Kheer-Ganga: any time from April - Dec (I would avoid monsoons)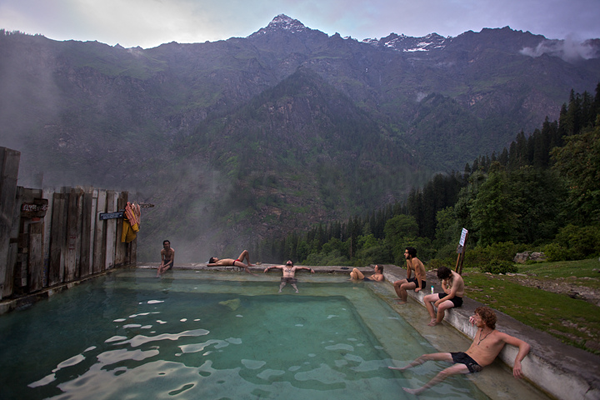 4. Prashar Lake: a perfect getaway for any weekend really (2 days)This again happens to be a trek and is one of my favourite treks as it does not require you to take any leaves. Even a 9 PM bus from Delhi will drop you by 6-7am at Mandi from where another hour long journey to Baggi village and you can start a 6.5 km long trek of 3-4 hours. It happens to be easiest of all the treks but I would suggest against trekking in rains on this trek. The lake on the summit is not just calm and beautiful but is also surrounded by one of the best views of Himalayas I have seen around. Best time to visit Prashar lake: any time during the year. (mid-Jan - Feb might be covered with snow)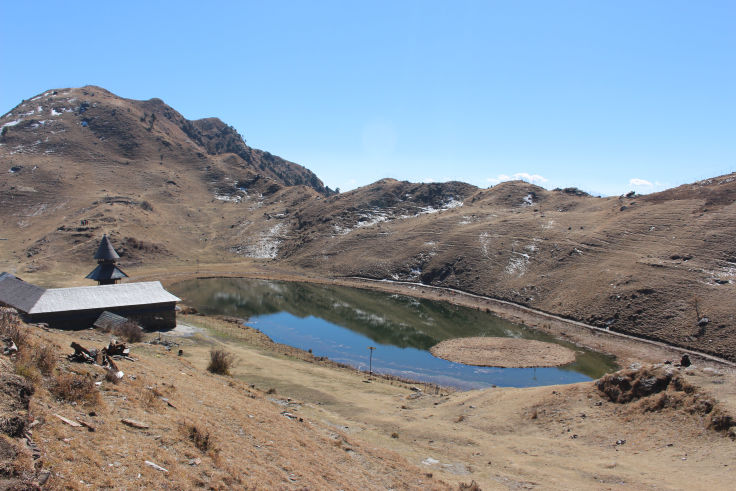 5. Manali: an option for non-trekkers (3-4 days)It's one of the most popular hill station in North India, maybe due to its close proximity from Delhi (14 hrs overnight bus ride). It offers something for everyone, whether you are outdoors person or an indoors person, whether you like luxury or you like rough travels, whether you are a trekker or you are a shopping freak, whether you like waterfalls or you like "Mall Roads". Manali has it all. It is sandwiched between two of the amazing Himalayan ranges of Pir Punjal and Dhauldar which makes for some stunning scenery. One disadvantage of this place is that it is swarmed with the tourists in the summer months which might irritate few people (including me) but if you chose to step away from the main town and decided to explore the outskirts you might be blown away by some of the places. Do not miss Bijali Mahadev if you are there next time. Best time to visit Manali: any time of the year but I would avoid the summer holidays if I was you. Absolute best time is April, Sep and Nov.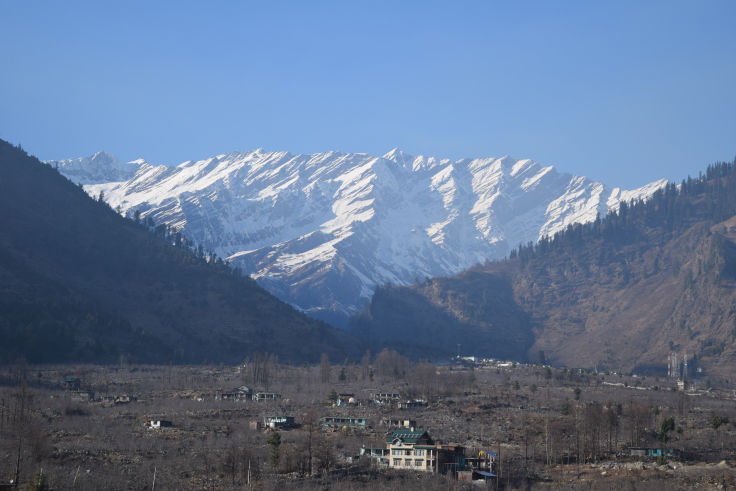 6: Lansdowne: a place you go to do nothing (2 Days)Home to the brave soldiers of Garhwal rifles is by far one of the cleanest hill station I have been in the close proximity of Delhi. It can be done comfortably in 2 days. You can start from Delhi at 5 am and be there for you breakfast by 10am. Many of you might frown about the inclusion of this place over Shimla(I pray for you if you are missing Shimla) but I really feel that a walk on the quiet roads of this small town is much more deserving of a visit than an over commercialised Shimla or Mussoorie. Sipping on a tea under a small tea shop with a gentle shower of rain and a plate of well-fried pakoras. A perfect recipe for a weekend. Monsoons bring a very delightful experience for travellers to this town.
Best time to visit Lansdowne: Any time of the year but it's particularly awesome during the Monsoons.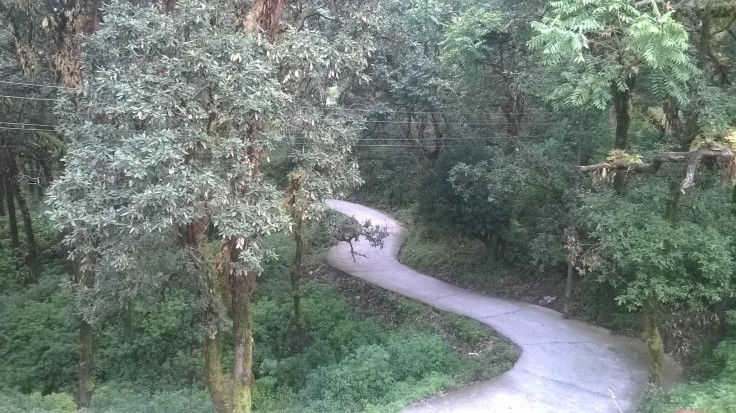 7. Udaipur: A perfect royal escapade (3-4 days)So let's come out of the mountains for a bit, if there is a place after the mountains worth visiting in North India then it is Rajasthan. For sheer grandeur of its traditions, cultures, dresses and mouth watering dishes it deserves multiple visits. One of my personal favourite destinations in Rajasthan is Udaipur. This requires a long weekend at the very least(if not more). Easily reachable by air and rail, it's a perfect holiday destination for families, lovers, friends and for anyone looking to witness awesomeness. If you are in town do not miss the cultural show at Bagore-Ki-Haweli or a pyaz kachori at JMB or a sunset boat ride in Lake Pichola or a romantic dinner date at Ambrai. There is just so much to do, take out few days to see Rajasthan hospitality. It is simply amazing.
Best time to visit Udaipur: Oct-March (Don't even try the summer months).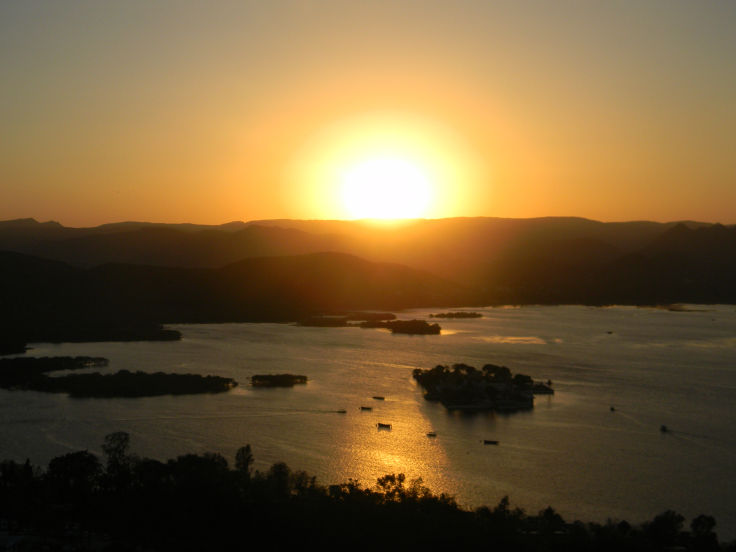 8. Tirthan Valley: Hidden secret of Himachal(2-3days)
One of the best kept secrets of Himachal. This valley is home to many beautiful trails, treks, villages. The calming and soothing sound of the valley is some kind of a love story with nature. It's indeed a silent affair. It's the kind of place where you would want to get lost to read that one book you always wanted to finish in one sitting. You can catch an overnight bus from Delhi (11hrs) to Aut in Kullu valley and then make your way up to Tirthan. You can start on Friday evening and be back in the office on Monday morning at 9 am if you want but then I recommend a long weekend here.
Best time to visit: March-June & Sep-Dec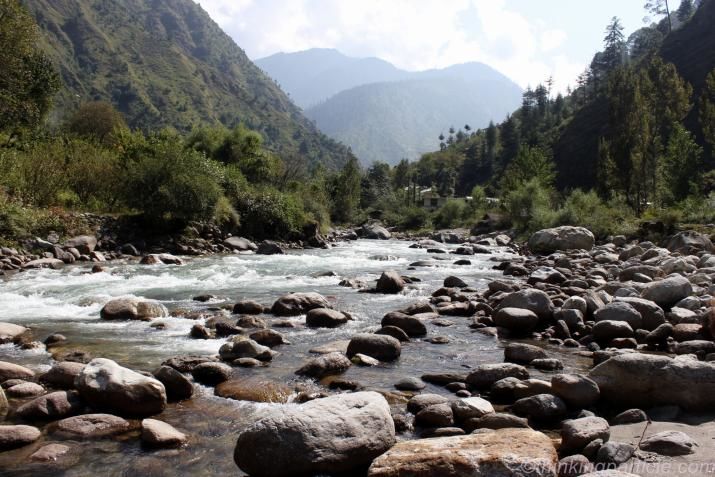 9. Pangot: A bird watcher's paradise (2-3 days)This small little town is 14 km further from the hustle bustle of crowded roads of Nainital. In 14 km of this journey, you will see a stark change in the surrounding. Surrounded by the amazing pine trees of Uttrakhand this place is a goldmine for bird watcher's and nature lovers. A binocular or camera and a will to explore are all you need. You can rent a room in one of the wooden homes that have sprung up. Lie in the shade of trees and listen to the noise of flocks of birds passing by with maybe a tea(or a beer, your preference) in your hands. Logistically it can be done over the weekend but this is another place that you would want to spend your long weekend or may even consider staying one night before going to Ranikhet.
Best time to visit Pangot: all year.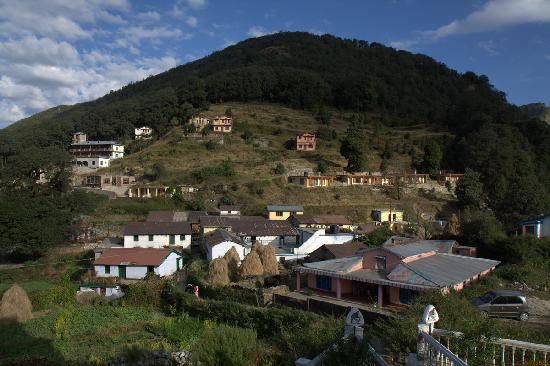 10. Rishikesh: get ab adrenaline rush(2 days)A very popular destination from Delhi due to its close proximity. It would generally not have made this top ten list of weekend & long weekend getaways, as it could get really crowded. However, this place despite all its faults is one place that definitely deserves a weekend(don't waste a long weekend on this people) visit. Especially a visit with friends will be etched in memory for a long time. Start on Saturday morning as early as 4 am and you might make it to Rishikesh by 11am. The most popular destination for river rafting in India and a night in a camp on the shores of Ganges is one of the best things you adventure-starved population of Delhi can do. If you still have guts left after rafting(and cliff jumping depending on water levels) then you can try your hands at my favourite adventure sport, BUNJEE JUMPING in Rishikesh. That 8 sec long jump will change your life in many ways. Best time to visit Rishikesh: March - June & Oct-mid Nov (avoid monsoons)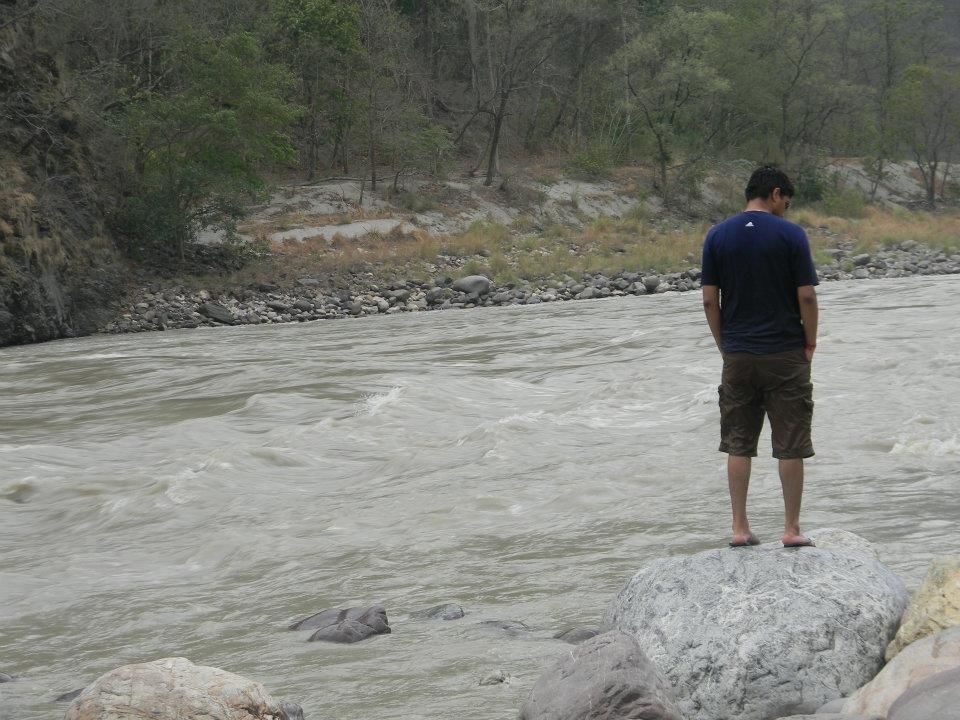 There are so many other places which can be added to the list may be those will be on the next list. If even after reading this list you are still indecisive about the place you want to go for the next long weekend then shoot me a message at #MountainMonkey.
Monkey over and out!
=========================================================================Disclaimer: this list might not have some of the places you have in mind for two sheer reasons. First, they might not be accessible for a trip in 2-3 days or second, they might not be my taste as I tend to avoid the over commercialized places unless they are full of awesomeness and I could only pick a list of 10 today.