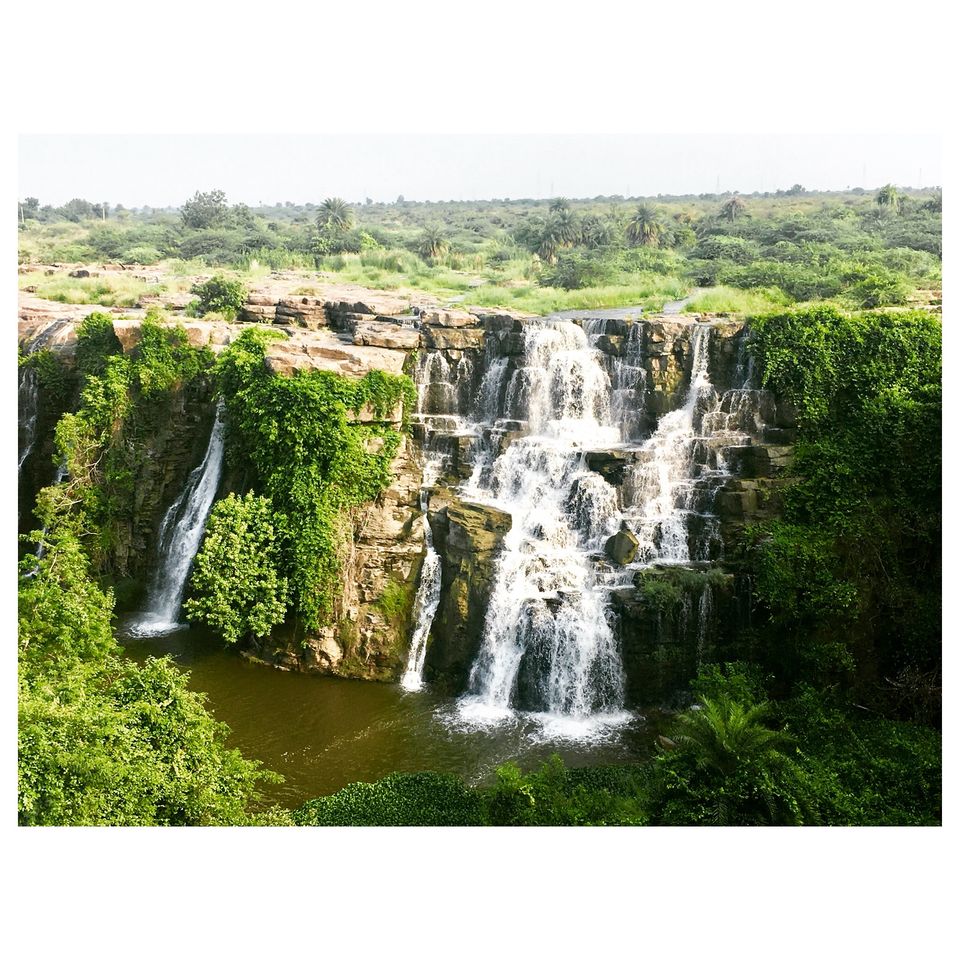 I desperately wanted to have a trip from a very long time.I got that opportunity during the long weekend of Ganesh Chaturti. I am currently living in Pune and decided to travel to Hyderabad for the three days to meet some friends. After reaching Hyderabad, I and my friends were deciding about the options to travel over the weekend. In the late night, after hovering over the multiple options available we all agreed for Nagarjuna Sagar Dam which is around 187 km from Hyderabad.
We booked a car for ourselves from Mychoize and started for the trip at around 11 am in the morning and reached by 2:30 PM, driving slowly we enjoyed the scenery and rains on the way, we stopped at some places to take pictures and had a cup of tea and snacks. The road was smooth but has villages on either side, we drove carefully as it's a single lane road along with no dividers on the state highway.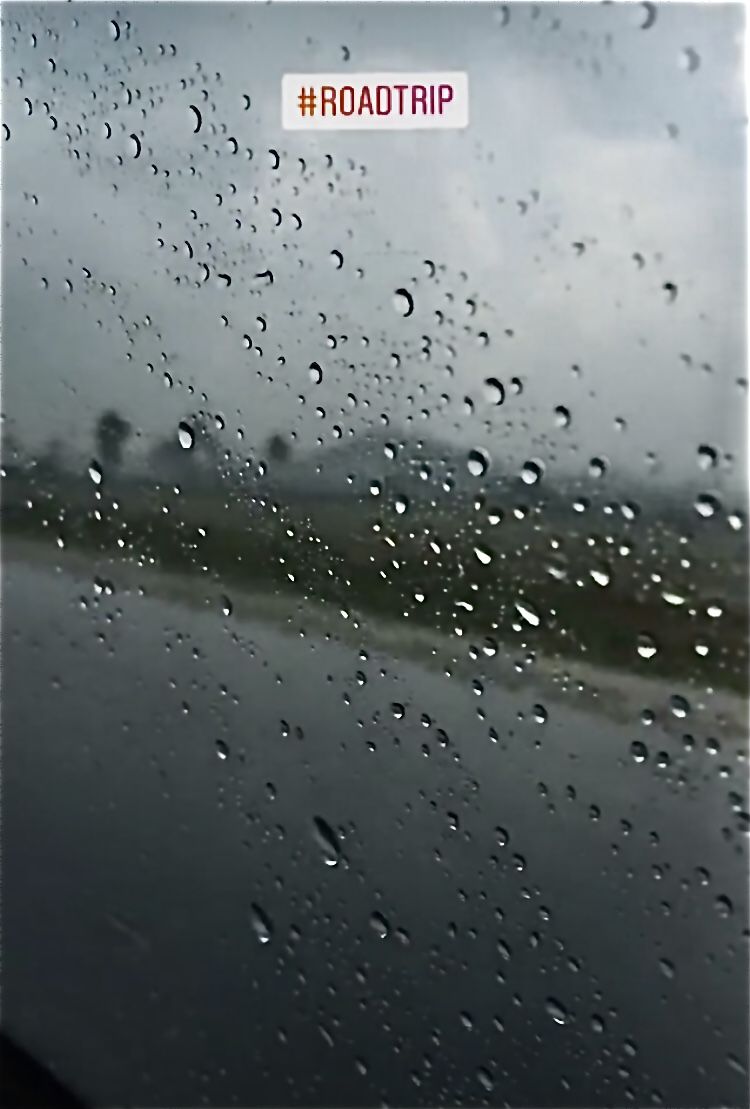 We took the Nehru Outer Ring Road and used Exit 12 towards Ibrahimpatnam on Saidabad road that leads straight to Nagarjuna Sagar Dam. The total distance we covered was 187 km in 3 and a half hour.
It was a bright sunny day and we reached the destination by 2:30pm. We took some pictures and had juice. We had to decide what will we do next as it was too hot. We googled for nearby places and decided to go to Ethipothala waterfalls.
We started our journey for the next destination which was about 15 km away from Nagarjuna Sagar Dam. On our way to the waterfalls, we had to cross the state borders. As we reached the Borders of Andhra Pradesh from Telangana, the policeman at check post stopped our car and demanded to pay the tax of around 2210 INR. Since we were on a low budget trip so we had to decide is it worth paying that amount of money or not. Suddenly we saw tuk-tuk (3-wheeler) crossing the borders. We decided to park our car at some place on that side of the border and move further by tuk-tuk.
The tuk-tuk guy was demanding 600 INR to go to Ethipothala waterfalls which we bargained and agreed for 450 INR. He helped us to park our car safely at one of the points and we resumed our journey to Ethipothala waterfalls on a tuk-tuk.
Crossing state borders from Telangana→ Andhra Pradesh by tuk-tuk, was too much fun.
On crossing the border we continued towards Macherla, the driver drove slow as it was a Ghat Road and we being free kept on looking for any signs on our way to Ethipothala Waterfalls. About 6 -7 km on the Macherla road on the left side we saw a board indicating the falls nearby. There was a boom barrier on the small road managed by a shady guy and he was forcing us to shell out 15 INR, for an imaginary kind of tax.
The Ethipothala waterfalls are well-managed by APTDC and there is an entry ticket which is 20 INR for an adult and 15 INR for the child.
We finally reached Ethipothala waterfalls by 4:00pm and spent one hour over there.
Ethipothala Falls is a 70 feet high river cascade, situated in Guntur district, Andhra Pradesh India. Located on the Chandravanka river, which is a tributary of River Krishna joining on its right bank. The waterfall is a combination of three streams namely Chandravanka Vagu, Nakkala Vagu, and Tummala Vagu.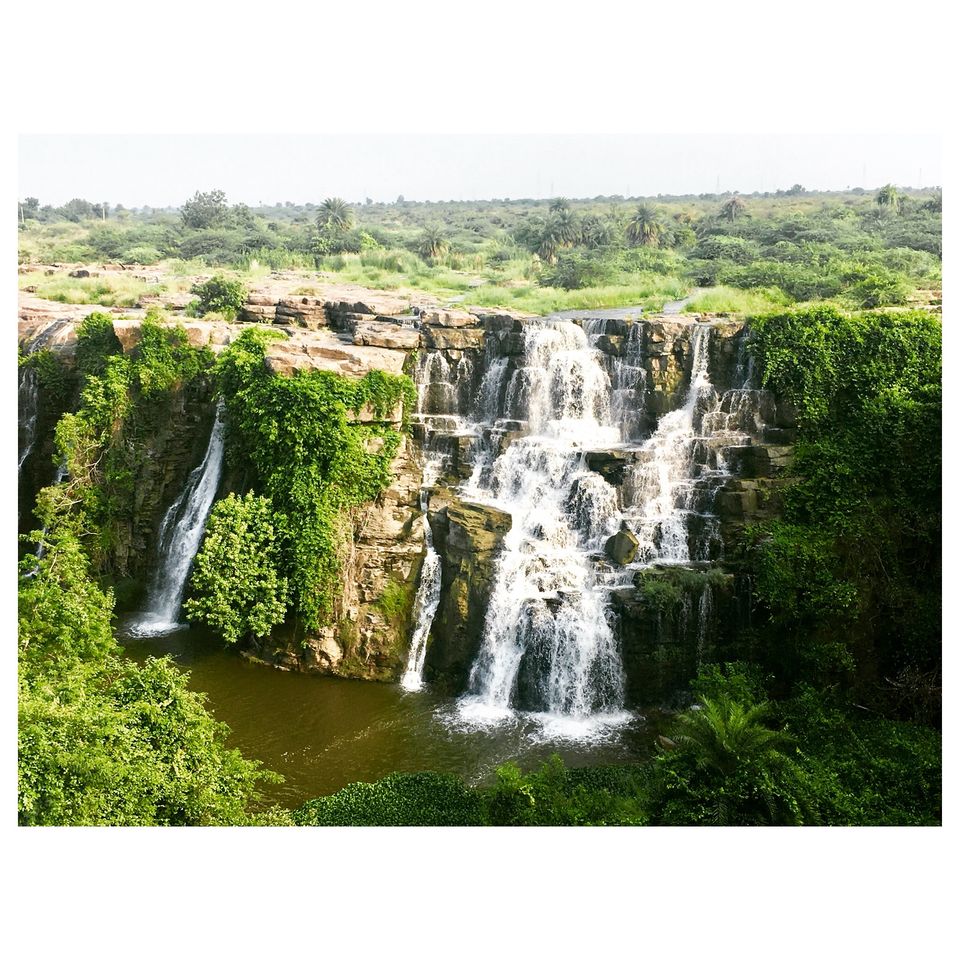 The waterfall was magical and watching the scene faded away all our weariness in a blink of the eye. The water was swishing over the rocks joyfully at its widest point. It was surging and plunging down the mountains. The serenity view was picture perfect. We took a lot of pictures and had lunch in APTDC canteen situated there.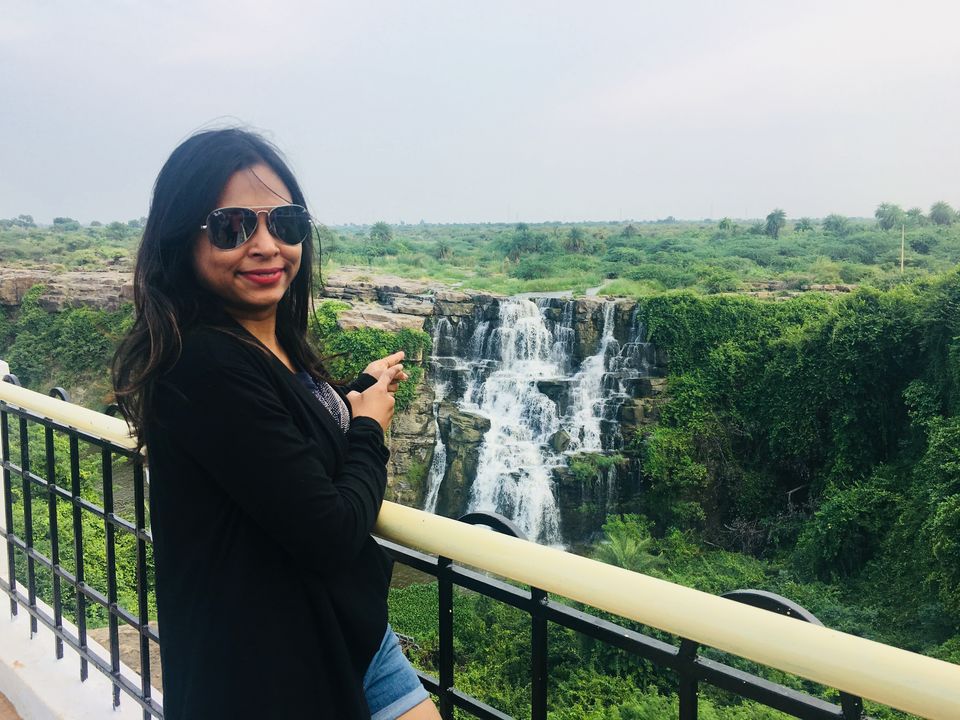 Post lunch we left the falls and reached back to Nagarjuna Sagar dam by 5:30pm. We spent about an hour at leisure and enjoyed the mesmerizing view of the sunset at the dam.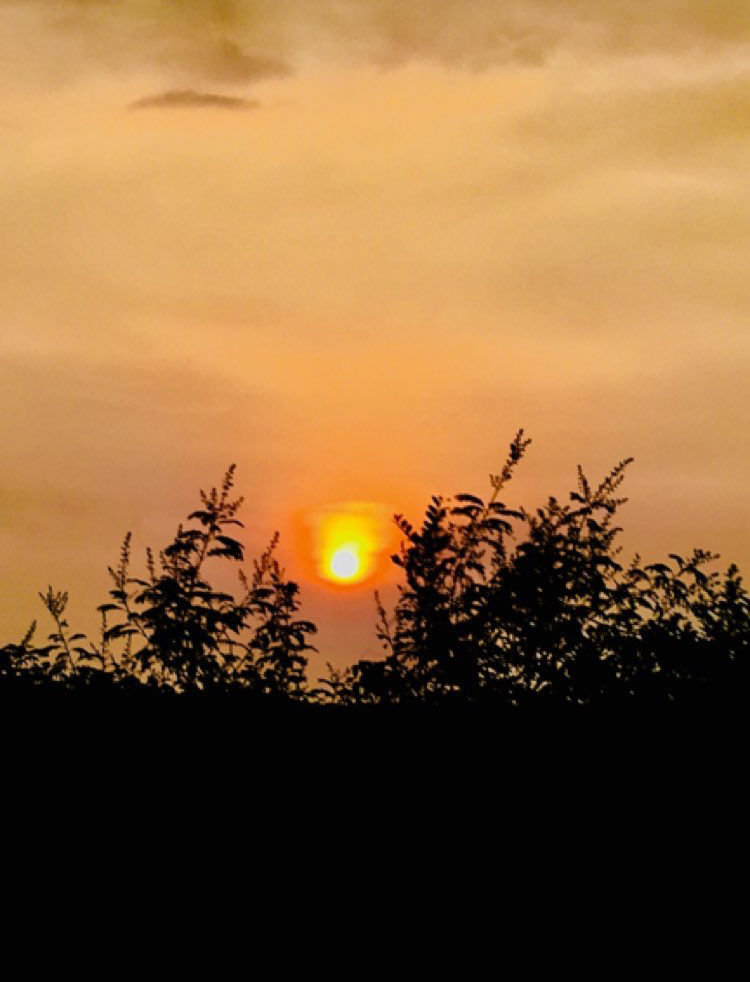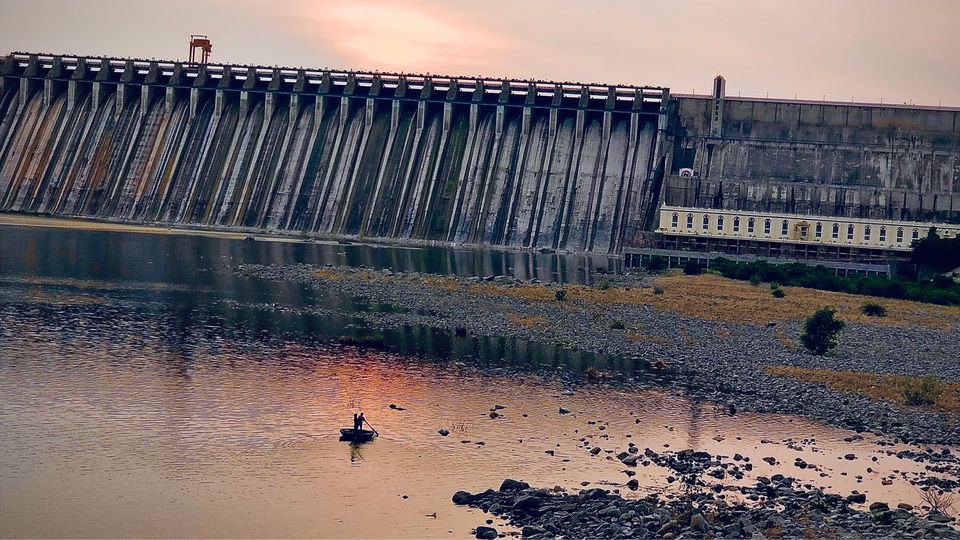 Around 7pm we left the place and reached back to Hyderabad by 10:30pm.