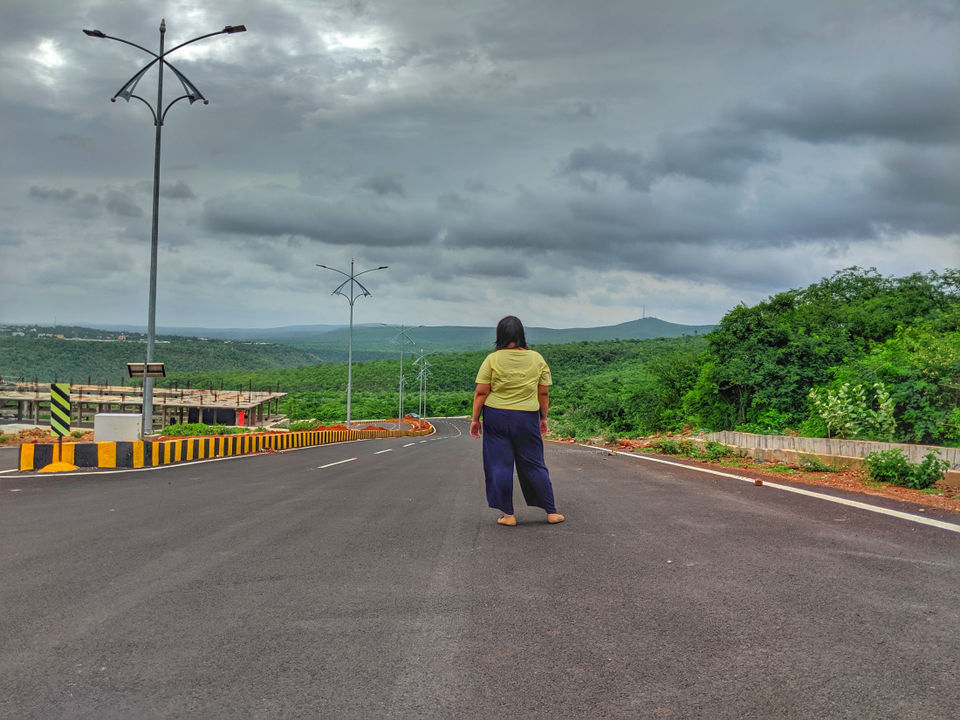 I like those places which makes me feel like a wanderer. A place where your exploring never ends. A place which makes you feel that this time ,explore is not complete and I have come back here again soon. Srisailam is definitely one such place.
Distance : 212Km (approx. 5-6 hrs) by car.
Time : 1 day
Spent : 9000 INR ( If you don't have your own car, otherwise it will be sorted within 5000)
Transport : Car, for those who don't have their own car can book OLA Outstation which will cost upto 6k round trip.

ITINERARY
Day 1
6 AM : It was a Saturday. We started for our weekend trip. It was a cloudy day so the cool breeze that was playing through my hair was so pleasing.
8 AM : We halted at a roadside shop , had masal dosa for breakfast and then after 15/20 mins started again for our destination. Going on a drive on such long wide roads in the morning is itself a trip.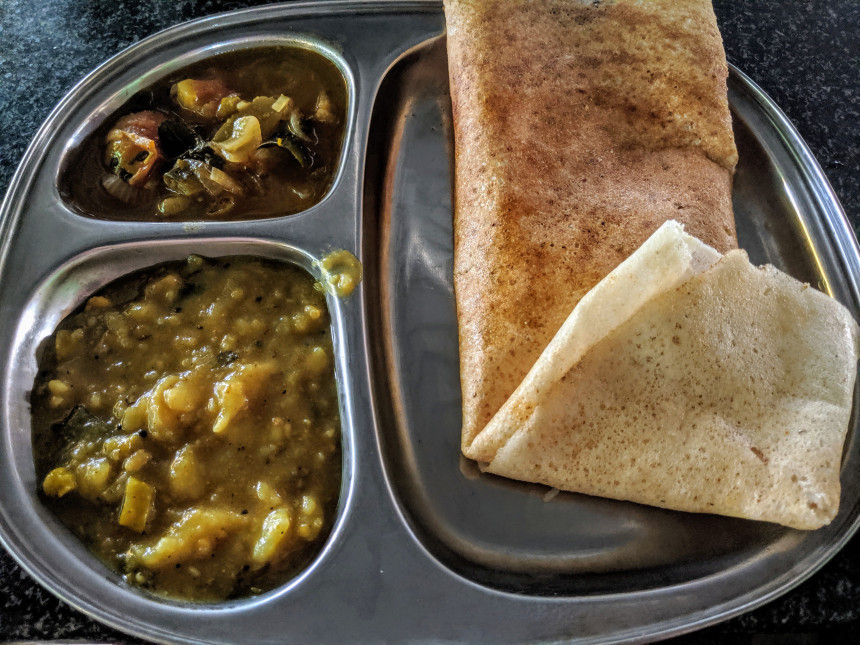 9 AM : We reached Amrabad tiger reserve. There we had to pay for the toll gates. By the way let me tell you one thing you will get almost 6/7 tollgates on the way.
10 AM: After crossing the jungle, my heart started pumping. I could see hills and it made me so happy. From here starts the hilly roads, those curves which take you to the Srisailam dam.
10:30 AM : It took us another 30mins to reach Srisailam Temple. Once we reached, brought 300 rupees ticket (per person) and submit our mobiles. You can also enter for free but the queue will be too long which will waste your time.
11:30 AM : The temple darshan got done in 30 mins , then we brought some prasad ( specially ladoo) from their prasad center. They are must a try.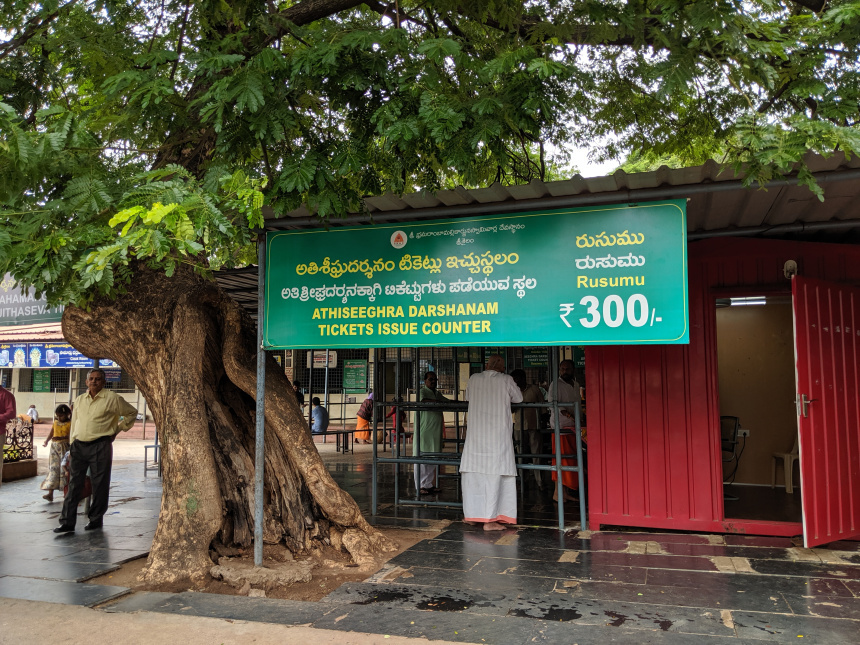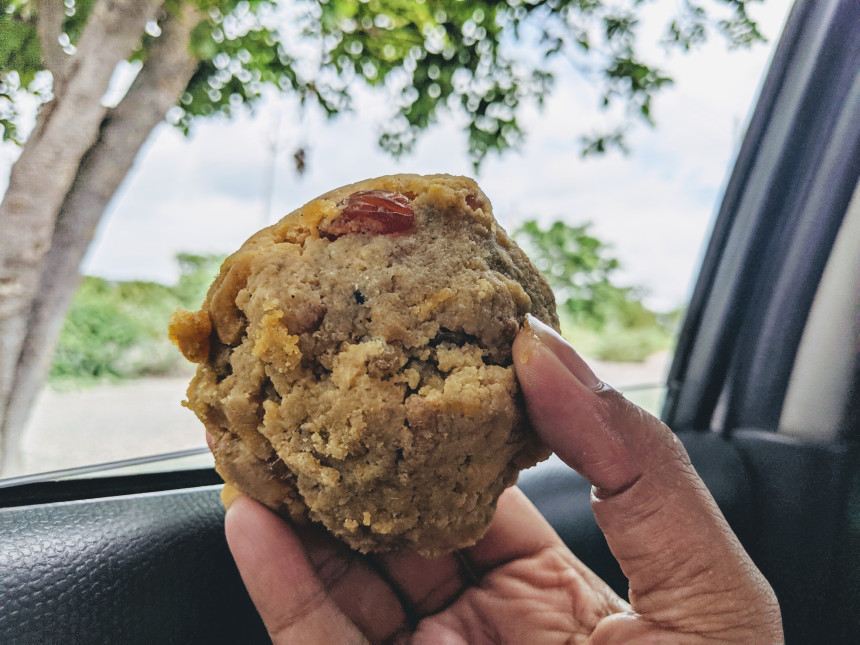 12 PM: We were lucky that we booked Haritha Resort for stay. It was just 5mins from there. As it was almost 12 pm, so freshened up , had our lunch (simple veg thali provided in resort) and took some rest.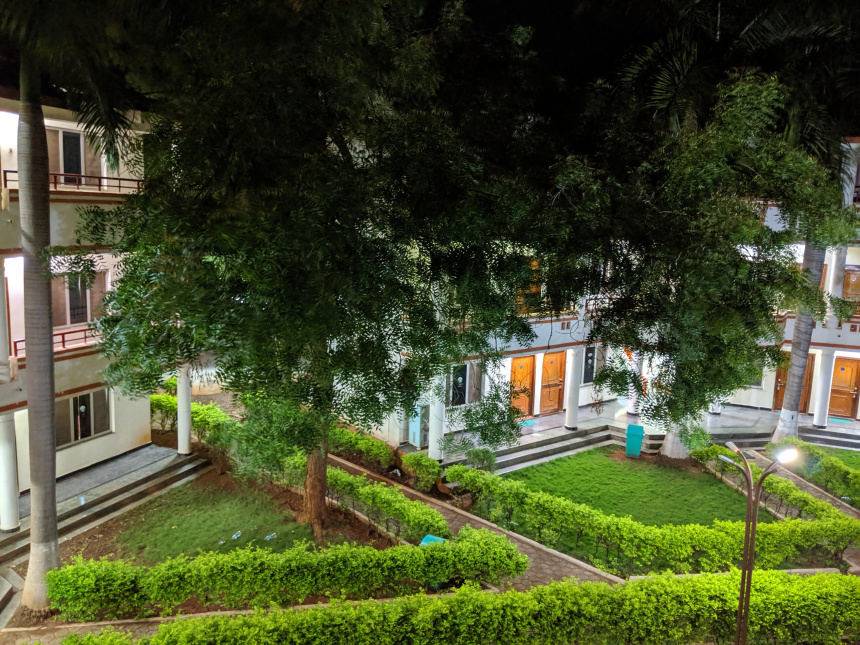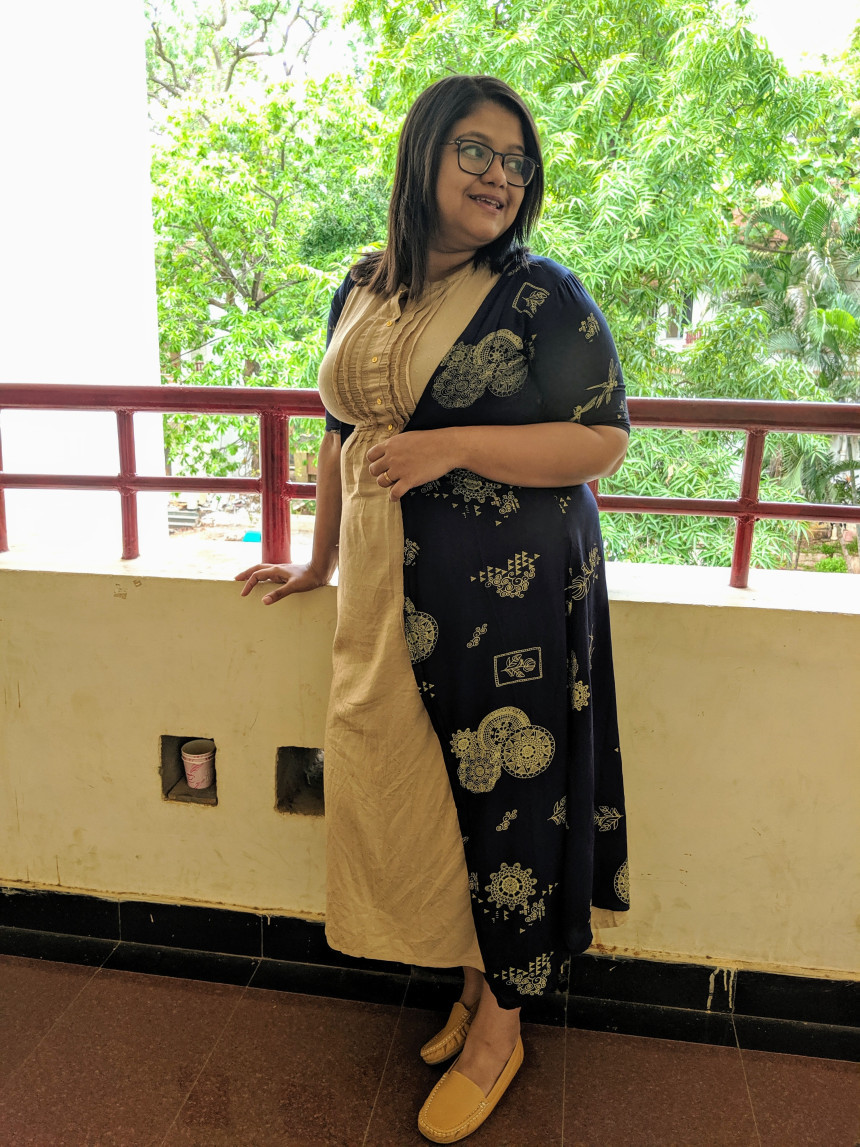 4 PM : Just a 2/3 mins drive from our resort, we reached the Ropeway center. Rope way tickets will cost you 60 rupees each. We waited for almost 45mins as the queue was long. The good thing was they have sitting arrangement inside so we don't have to stand you can sit and wait. So it seems more like a Music chair. By the way, we booked for only rope way , you can go for Boat ride to Akka Mahadevi caves. If you are opting for that then please start before hand as they start to close it by 6pm.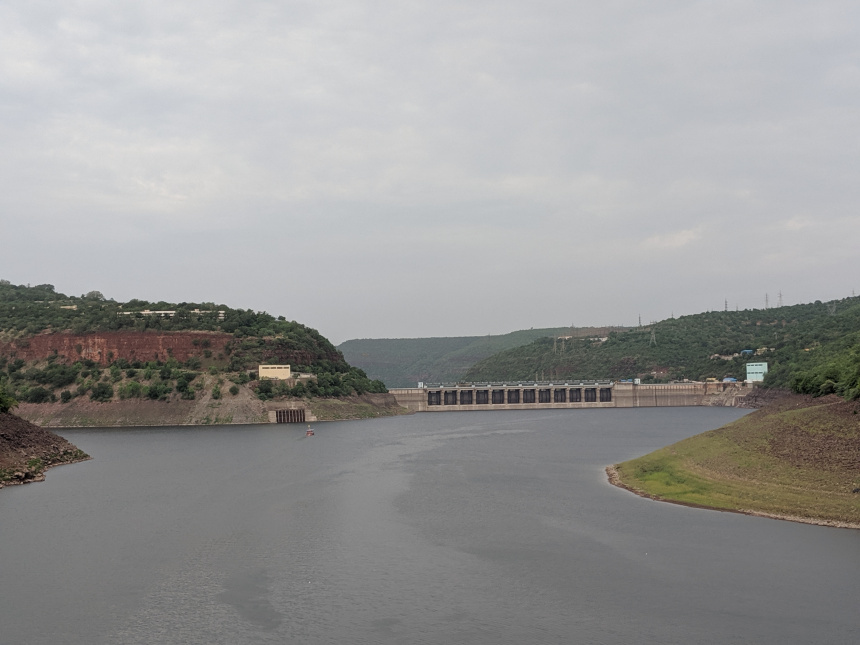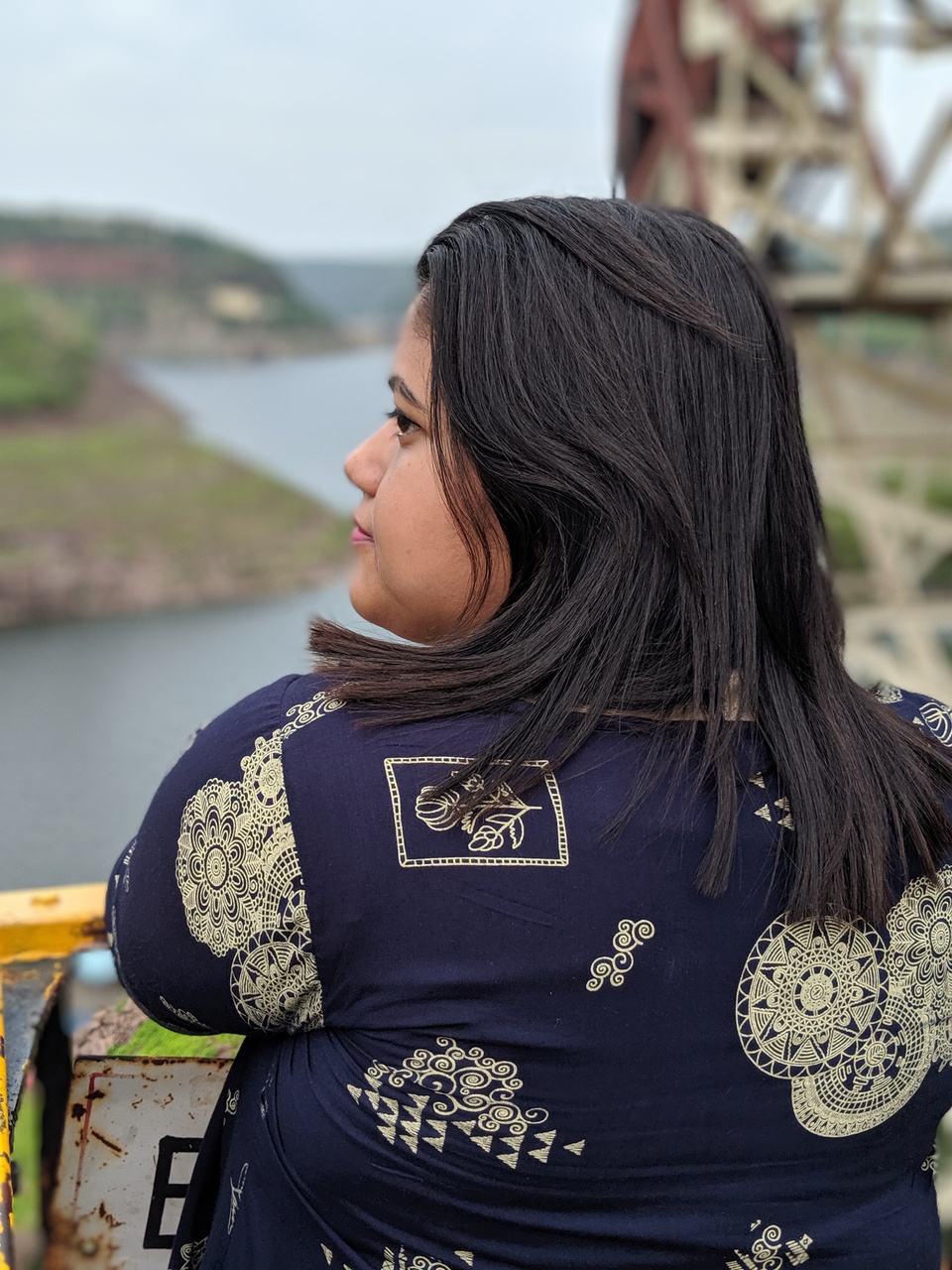 5 PM : After a magnificent view of wide reservoir and green hills from the top we finally reached Pathala Ganga. There are almost 60-70 steps to go down to the ganga. It was so peaceful with the calm water of River Krishna and hills all round. If you have time in hand,then could spend good 2/3 hours sitting there.
6:30 PM : While returning back we had some snacks on the way to our resort. Let me tell you , you will get a handful of restaurants around to go for snacks,lunch or dinner. Let me tell what I have tried.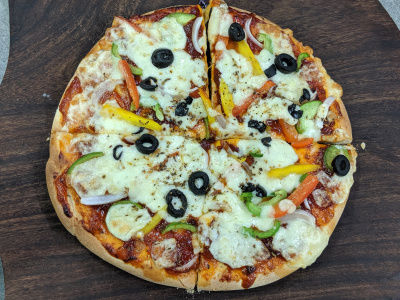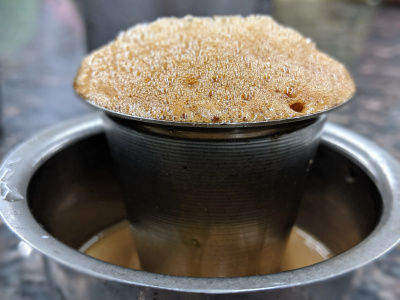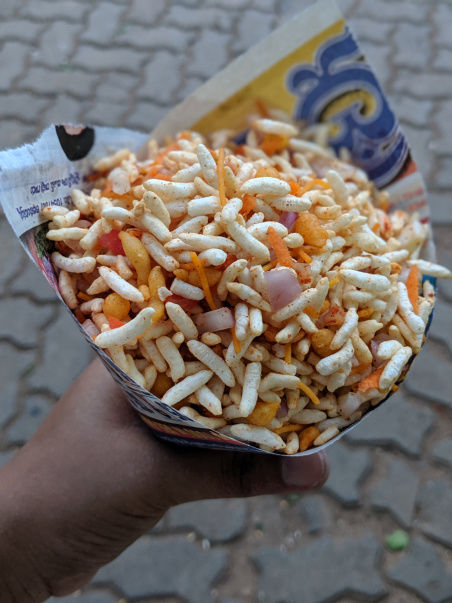 9 PM : Went out for dinner. It was just a 1 min walk from our resort. Trishul is one the famous restaurant there and I found their food really good. Do try their south Indian thali. In that whole area all restaurants serve veg food only.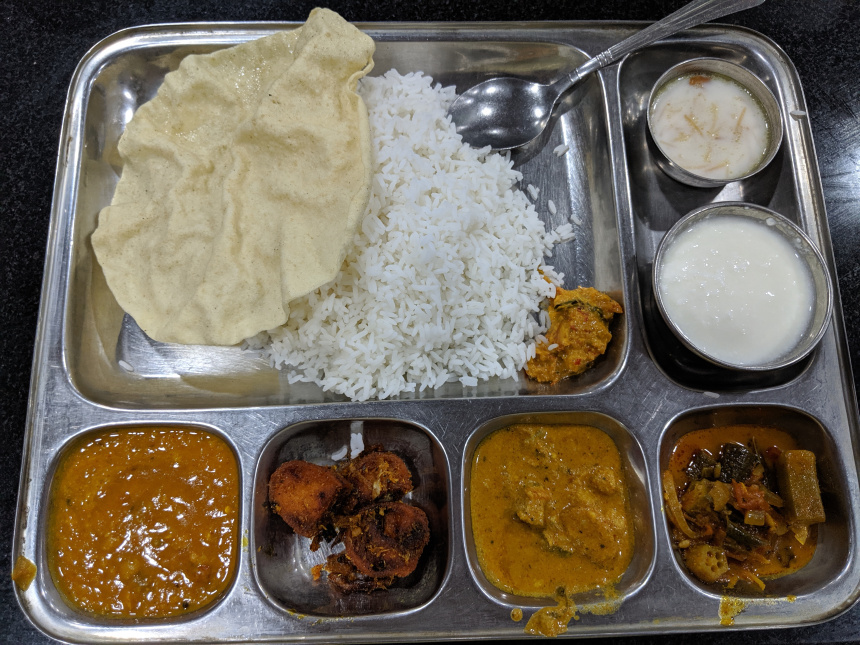 Day 2
8 AM : We got a complimentary breakfast. Idli,vada,upma with chutneys and coffee. Also we find a beautiful fact that many people who come there ,love to get their car hand designed from Srisailam temple like this one.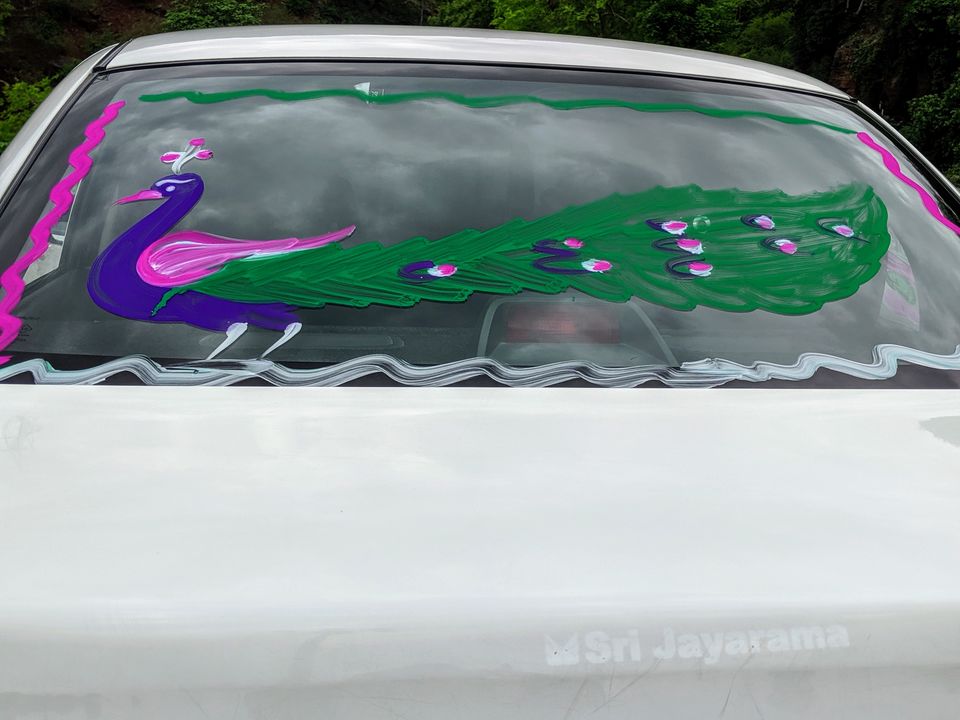 9 AM : Checked out from our resort. Headed to a waterfall called Paladhara Panchadhara. It was just 5-6Kms from our resort.
9:30 AM : There are almost 50 steps to go down. Its the smallest waterfall I have seen till date. But the view around was just mesmerising. All old trees and rocks with a old mandir inside. The good thing about each and every place in Srisailam is that you can spend hours admiring the beauty and the calmness.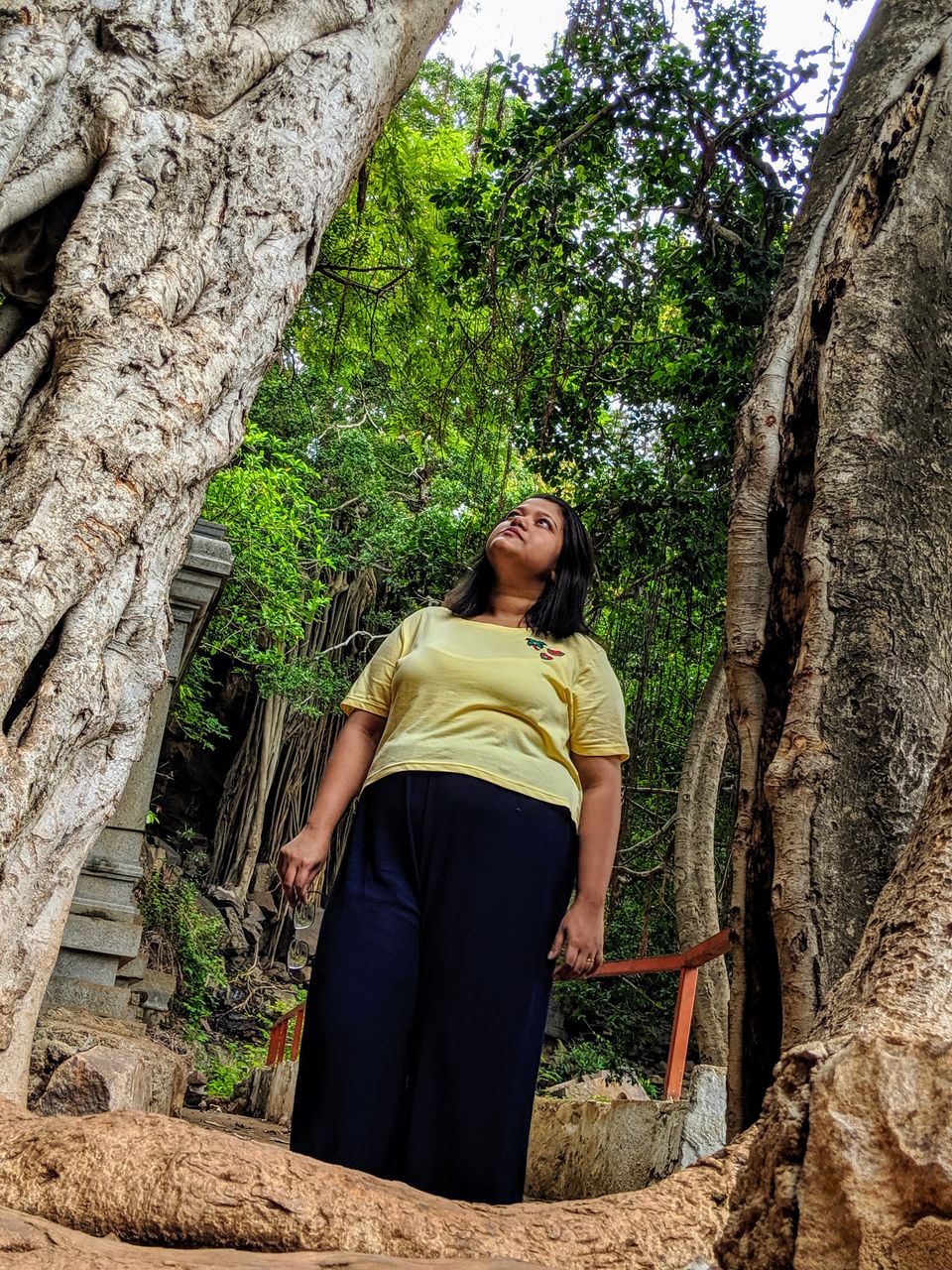 10 AM : We headed to Amrabad tiger reserve to do jungle safari . On the way spend some time admiring the Srisailam Dam. Our luck was bad we couldn't opt for safari as it remains closed from July - October. So I would suggest if you want to opt for safari then go in the winter.
That's how our weekend trip came to end but not my blog. I will now tell you about a place as BONUS which you can include in your itinerary if you got time in hand. It is Nagarjuna Sagar Boating. To reach there it takes almost 4 hours as of what we have heard. It takes you through a long 6 hours boating from Nagarjuna sagar dam to Srisailam.
Hope my itinerary helped you in planning your trip to Srisailam. Let me know what you liked most about it.
See you again in my next blog. Till then keep following me on Instagram for my daily travel , food and other encounters.
Also find me in YOUTUBE !
Tata !
Frequent searches leading to this page
hyderabad one day city tour by bus, weekend getaways from hyderabad, hyderabad tourism bus for ramoji film city, tour plan of hyderabad, tourist places in telangana and andhra