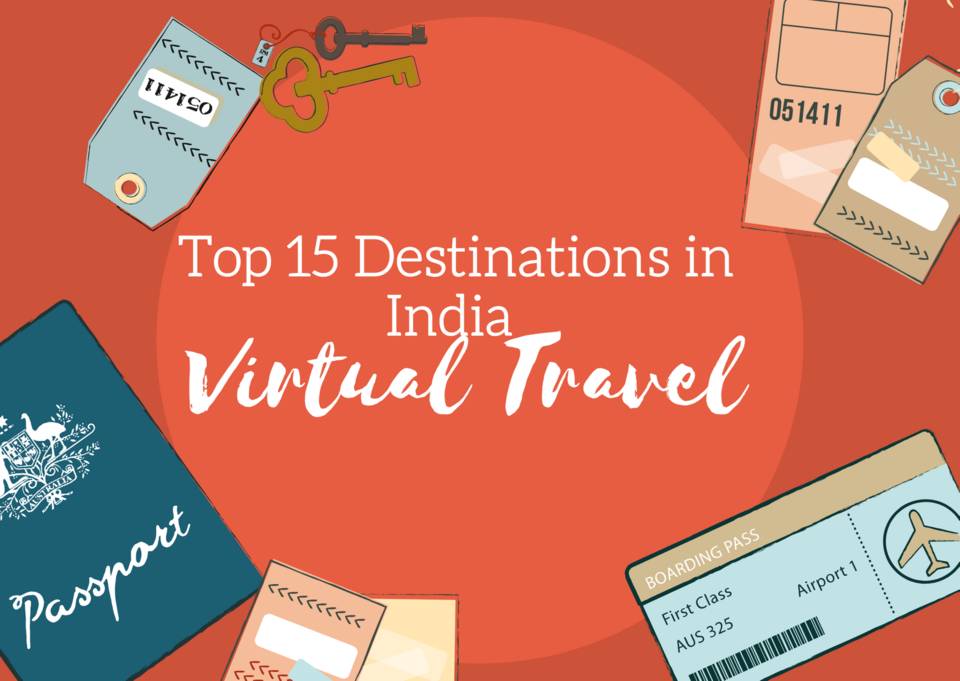 India is a culmination of many different places, people, religion, culture, food, etc. To experience all of this, one must go on to cover at least these 15 destinations in India. Every place is unique and holds a different and similar story. Keep Reading!
Mumbai, Meri Jaan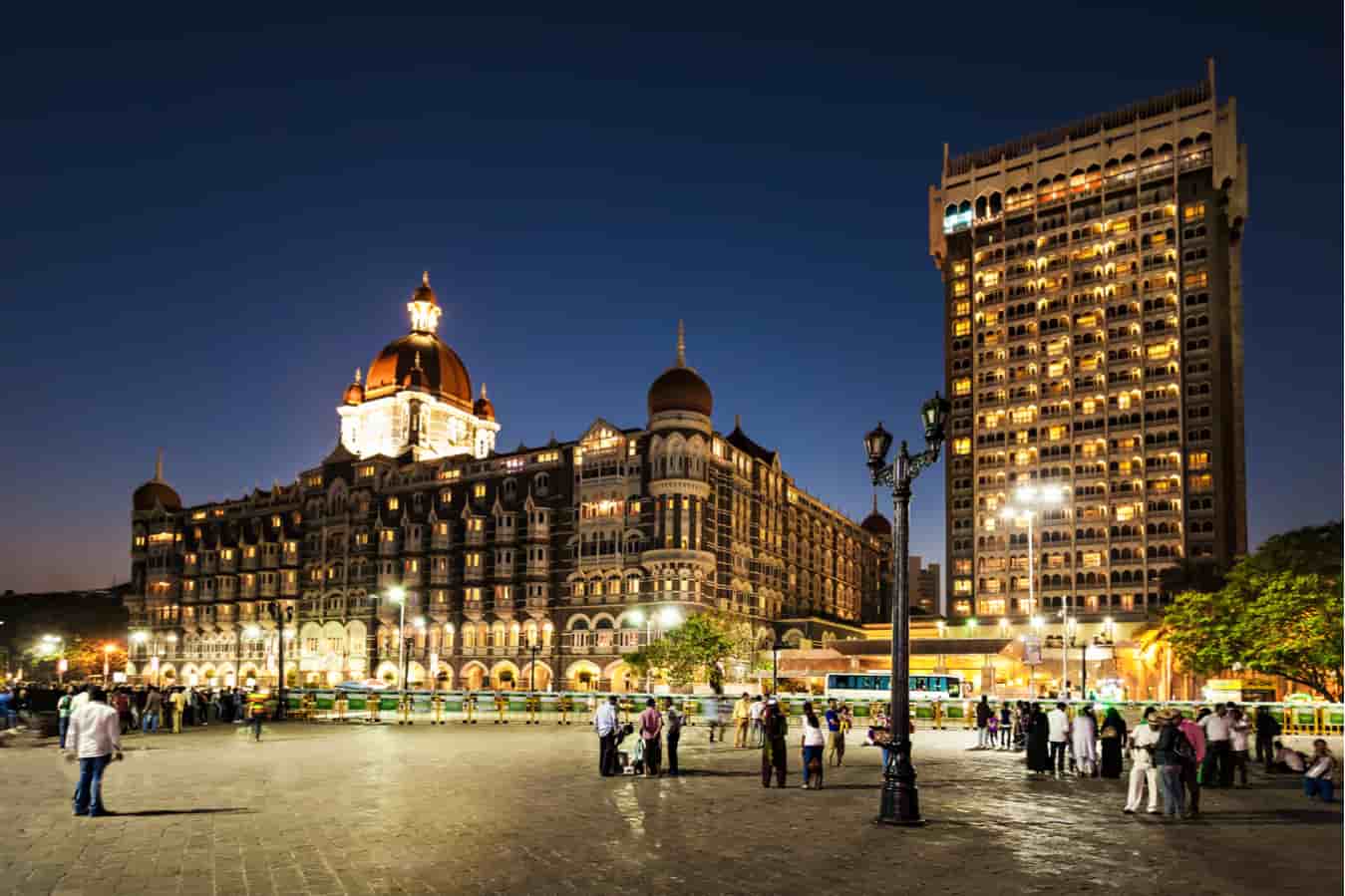 First things first, you like traveling or not, Mumbai is the city which cannot be slipped from your must go places. Unique in its own way, this city offers you Mindfulness to Hassle, Multi Storeyed Apartments to Chawls, Cutting tea and Vada Pav to Luxury Dining in Taj Hotel, this city will offer you a blend of many cultures. You will never feel bored. Living here means living on the edge of everything. You will not experience when your time has passed. Seeing a lot of people doing a lot of things will motivate you and the rush hour will never halt. And in case you want to take a break, you can always pack your peace and take it with you to the Marine Drive, Juhu Beach, Siddhivinayaka Temple, Haji Ali Dargah and many more.
Dilwalon ki Delhi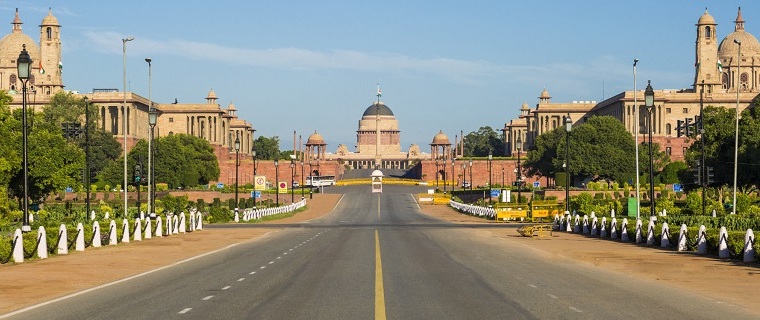 New Delhi, the capital city of India sits at the heart of the country. From many decades, this city is attracting a lot of people from rural areas and employing them. Thousands of lives start here. Come up with anything, this city will never disappoint you. Ranging from Sarojini Nagar to Lajpat Nagar, Akshardham to Lotus Temple, Connaught Place to Chandni Chowk, India Gate to Rashtrapati Bhawan. With the biggest metro network in India connecting North, South, East, West Delhi you can never be restricted by Traffic or commute problems. This city is genuinely open for anyone who wants to explore.
Silicon Valley of India, Bengaluru
Bangalore, The capital city of Karnataka and the Silicon Valley of India is a place you must visit, if for nothing then weather. A center in South India connects all cultures. Green and alive, this city also has a number of lakes most of which are man-made. You will find friendly people, discover a lot of cultures, late night clubs in Indiranagar and Koramangala and early morning sunrise at Nandi Hills. Look more, find more.
Hyderabad
The city of Nizams and a growing IT Sector is an attractive Tourist place. With The Buddha Statue, this city takes the credit of Highest Single Stoned Statue(18 meters and 720 Tonnes) in the world. Unlike many Metro Cities, this city sees close integration of Artificial Construction with Nature. If you are witnessing a lot of lakes, don't be surprised. This city is popularly known as the city of Artificial Lakes. Home to the Second Largest Film City in India, you can join Tollywood. IT Hub, Pearls, Musi River, Golkonda Fort, Charminar etc are primary attractions. Satisfy your hunger with Hyderabadi Biryani and drop your spoons while eating.
Ahmedabad
Well known for its ever smiling people, lively language, rich culture, overwhelming festivals, and delicious food, Gujarat offers extravagant street food, crowded streets, diamond cutting and much more. It is the center of sprawling Textile Industry and hence getting its name as Manchester of the East or Boston of India. This city has earned the reputation of quick and rapid economic growth for a decade or so. If you are a Vegan, then be ready to fill your stomach with fulfillment. Go to Sabarmati Ashram to get a sneak peek of Mahatma Gandhi's life. Jhulta Minar is one of the intriguing world architect here.
Chennai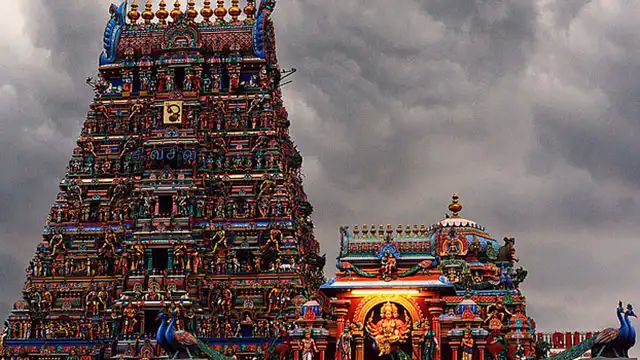 Situated on the bank of the Indian Peninsula, this city is the third largest container port of India. Filled with rich cultural heritage, this city has well preserved its oldest treasures. Highly urbanized population owing to IT Hub. Go to Higginbotham on Mount road to get the smell of old and new books. It is the first and largest library which is already featured on The New York Times and The Lonely Planet. Chennai contributes 40% of retail old sail in India is also crowned as the safest city in India. You can also go to Mahabalipuram to get a religious touch to this trip.
The City of Joy, Kolkata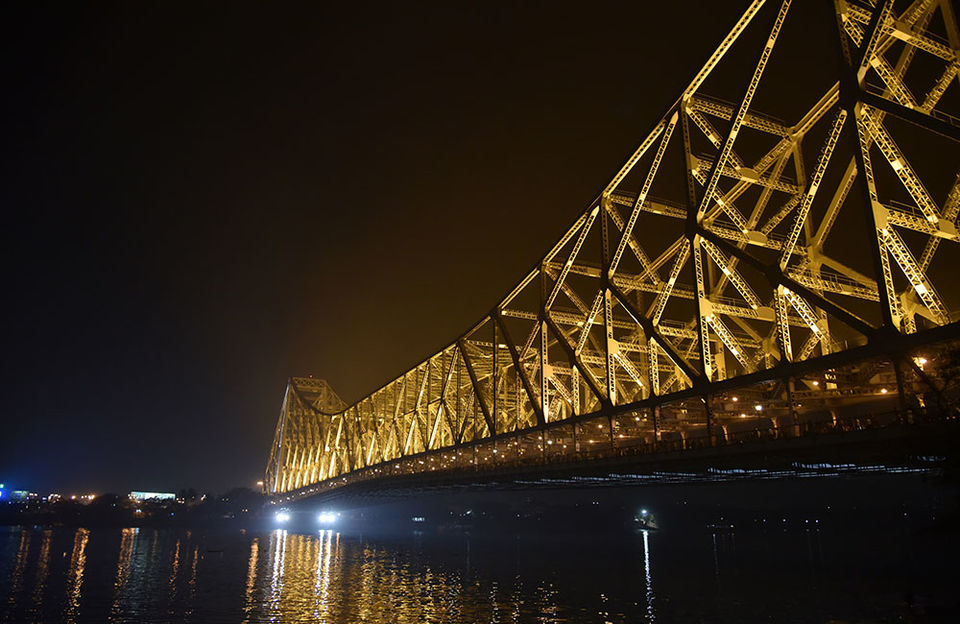 You will never feel old if you are in Kolkata. 15 or 80, everyone is going to call you 'didi'. With the overwhelming culture, this city is known as 'The City of Joy'. Local transport is cheapest of all and hence you will never feel out of budget while going from Victoria Terminal to Fort William or from Marble Palace to Howrah Bridge. The art and architecture provide this city old worldly charm. Feel the essence of this place by visiting this place during Durga Puja, grandly celebrated with 100% zeal and enthusiasm. Don't miss Roshogolla. Eat good, stay fantastic.
Diamond City of India, Surat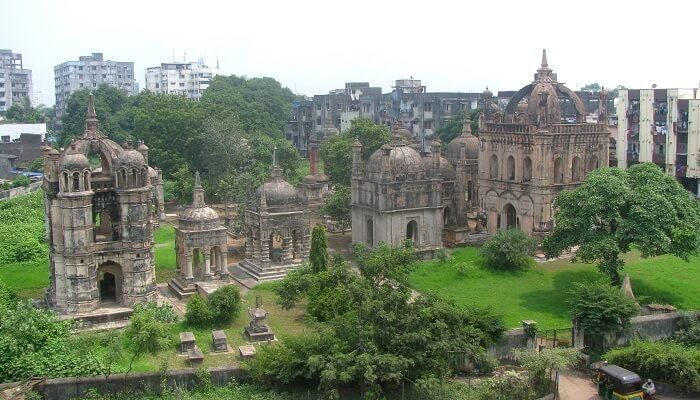 A mix of Ahmedabad and Mumbai, this contemporary city chooses not to judge. It comprises of very rich community and they believe in spending. Here, Nightlife is not defined by just Clubs and Restaurants but by people sitting on the sides of the main roads. Who doesn't think of traffic hours while being in a city? Well, while being here you do not have to. Traffic Jams are very rare. So, Visit Hajira Village, Dumas Beach, Dutch Garden, Sardar Patel Museum and many more without any worries. Also, there is no power cut. This 'Diamond City' polishes 90% of World's diamond. Very clearly, this city is the Wealthiest city of India.
Pune
This Cultural capital of Maharastra enjoys a relaxed and slow-paced life. What will you not find here? This city radiates vibes of art and culture from all its ends. Theatre, music, literature, various sports, trekking groups, recreational groups, NGOs and other numerous activities make this place extra enthusiastic. This city experiences a great climate and food. Lonavala, Lavasa, Khandala famous for the song 'Ati Kya Khandala' was shot here, Aga Khan Palace and a lot of other places make this place best to be visited from October to February.
Jaipur
Call it 'The desert capital' or 'The Pink city' of India, it is the land of palaces, lakes, maharajas, alluring architecture. The rich Rajput culture and their glorious past. While being in this city, enjoy a bird's-eye view on a hot air balloon tour. Engage your curiosity buds at Amer fort where Sanjay Leela Bhansali's Bajirao Mastani was shot. Jaigarh Fort is popularly known as 'The Fort of Victory'. City Palace, a fusion of Rajput, Mughal and European Architecture, Hawa Mahal, Jantar Mantar, Nahargarh Fort are some other common attractions. Other than this Johari Bazaar is the Oldest and Largest Shopping Mall in Jaipur and if you get bored of shopping, then you can always go to Chokhi Dhani to revive your taste buds with Rajasthani food.
Nawabon ka Shehar, Lucknow
Lucknow, the city of Nawabs is well equipped with a lot of places such as Bara Imambara, Chota Imambara, halls with no supporting pillars, Rumi Darwaza which has styles taken directly from Turkey architecture, Dr. Ambedkar Park worth Rs 7 Billion. While on the road, you can see statues of Elephants. Lucknow is well-connected to other Indian cities by both rail and road. Apart from this, Mughlai and Awadhi cuisines originated here. Do not forget to take home India's best Chikankari embroidery.
Kanpur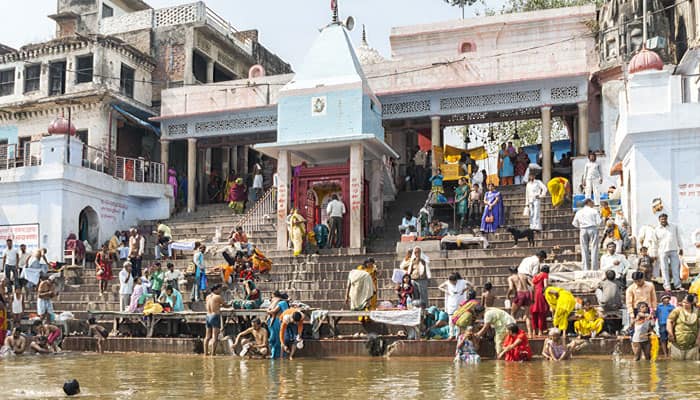 This most populous city of Uttar Pradesh is one of the largest towns in India. Famous for its Textile Industry, it has rightly got its name as Manchester of the East. Go to Kanpur Gardens to get some fresh air out of the pollution within the city roads. It has some of the world's largest tanneries. It is a real place for chat lovers. It is located on the banks of Holy River Ganga. No meal in Kanpur can be completed without eating pan. Drink Mufarra to calm your thirsty throat. Mufarra is a red drink which you can drink in summer relief your throat.
Land of Oranges, Nagpur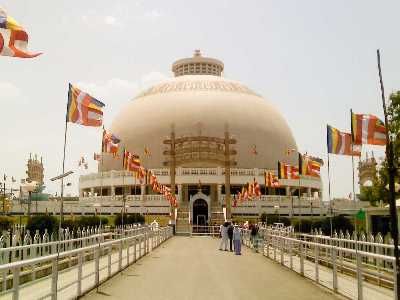 Named after Nag River in this city which flows like a snake this city is famous for Nagpur oranges. There are a number of lakes, forts, and temples. The Balaji Temple, the Mahalaxmi Devasthan, the Dragon Palace temple are to name a few. It is also a place of historic importance as the renowned sage Kalidasa wrote his famous epic Meghdootam in Ramtek. It is located on the hill which is said to be the abode of Lord Rama. It was also declared as open defecation free in January 2018 under Swachh Bharat Mission.
Jewel of Coramandel Coast, Vishakapatnam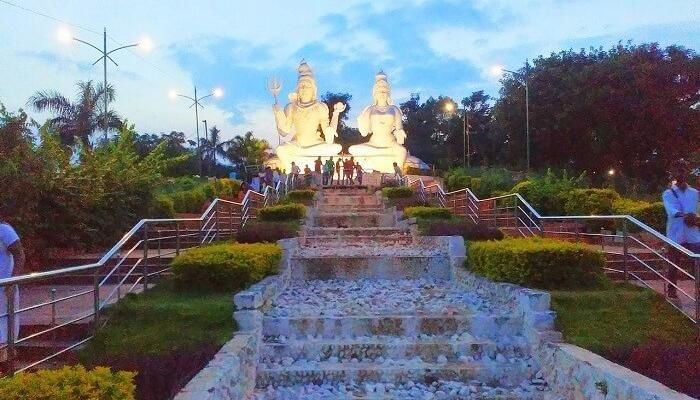 Also called as Vizag, this city is one of the oldest port. It is well protected by the Bay of Bengal on one side and magnificent hills on the other three sides. While being here, Yarada Beach with mesmerizing sunset cannot be missed. This place provides different types of leisure activities pilgrimage spots and thrilling adventures. If this is not sufficient then Borra Caves with a kaleidoscopic view are surely going to steal your heart. If Science is your interest, then there is no better place than the Submarine Museum for you.
Indore
My friend, remember this before going - "One who comes to Indore, can never leave this place". Take this as a sweet warning. Food-loving, cooperative, educated, well-behaved people are the basic strength of Indore. Indorians take pride in their Snacks and Namkeens. Enjoy the Street food while being in 'Street food Capital of India'. Console your mind and body because there are so many options to explore, historical places to visit like Rajbada, Chabni, and Temples to be peaceful like Annapurna Temple.
PS - All Images are taken from Google. I reserve no right to those.