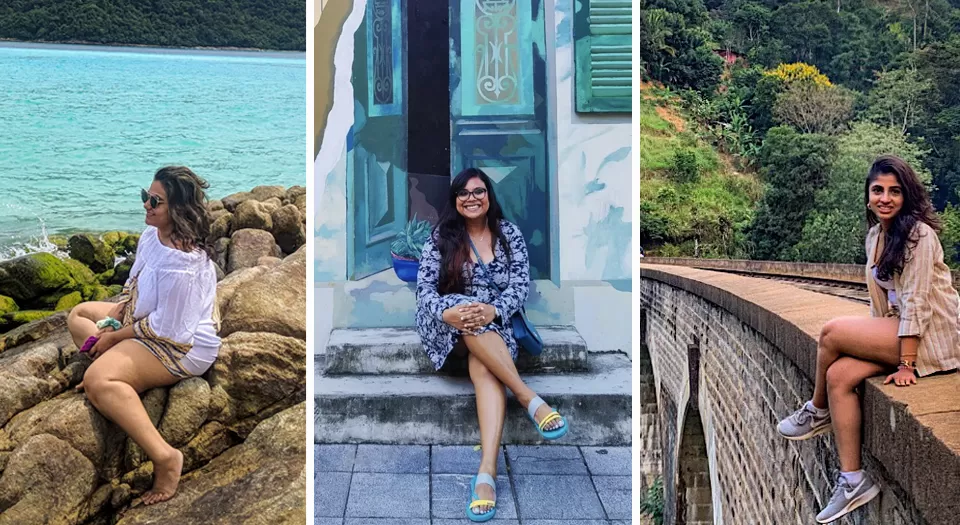 Observed on 27 September globally, The World Tourism Day is when the world celebrates not only the joy of travel but also the responsibility we all share in preserving the beauty and diversity of our planet for future generations to come!
When thinking about how to reduce our individual carbon footprints, one of the simplest ways to cut back on emissions is to fly less often. But for those who want to see the world, here are ways to make trips more sustainable, including where you go, what you pack and how you decide to get there, within any budget and making memories that are priceless! And be sure to read about the 9 Traditional Sustainable Practices In India That We Must Revive to Save the Planet.
Theme For World Tourism Day 2023: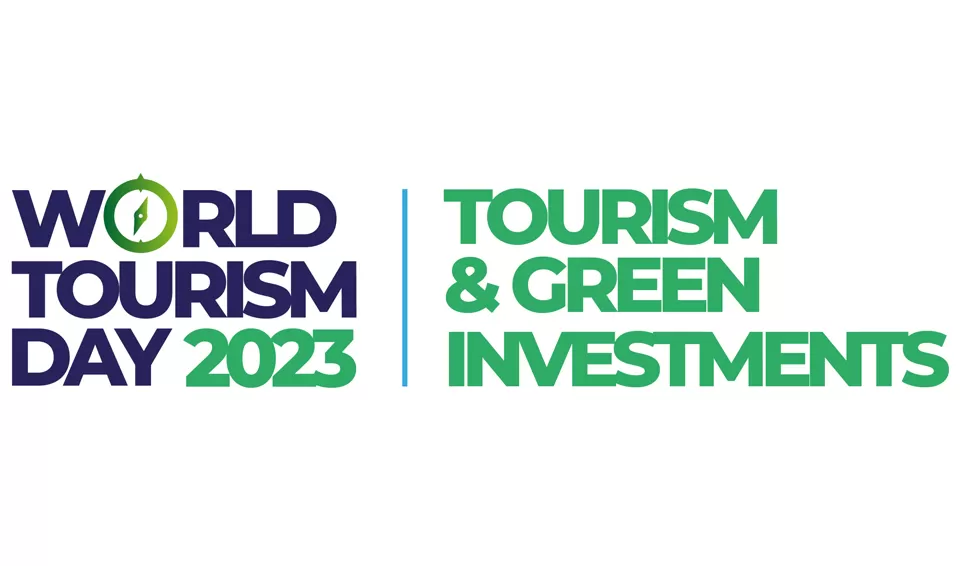 The theme for World Tourism Day 2023 is "Tourism and Green Investments".
This theme emphasises the importance of making tourism more sustainable and environmentally friendly. Green investments involve using money and resources to support eco-friendly practices in the tourism industry.
By focusing on tourism and green investments, we all can work towards a future where travel not only enriches our lives but also helps to preserve the planet for generations to come!
What Is Sustainable Travel?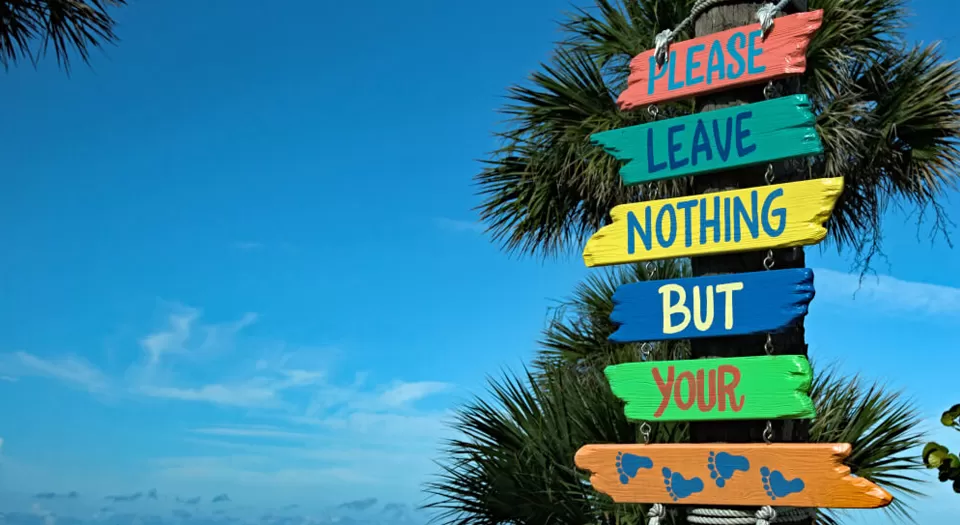 Sustainable travel is all about recognizing the responsibility we have when exploring the world, and making smart decisions that maximize our positive impact on the places we visit and people we meet along the way.
Why Is Sustainable Tourism Important?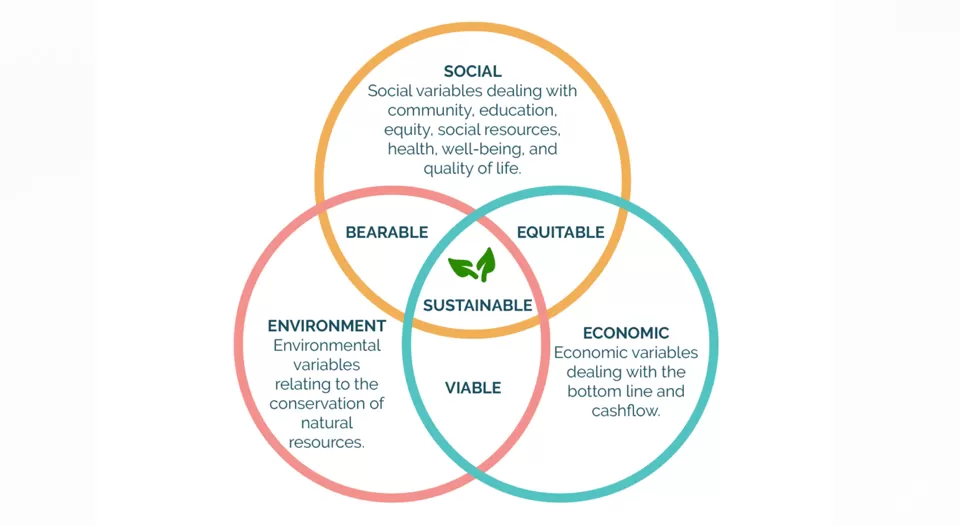 The opportunity to re-imagine tourism to become more sustainable would be beneficial on almost every level.
Social Impact
For the traveler, experiencing authentic culture and making a positive impact while exploring the world takes advantage of travel's full transformative powers.
Economic Impact
For the host community, income generated from visitors stays within the community and helps develop infrastructure and standards of living, as well as preserve cultural values and traditions.
Environmental Impact
For the planet, a more eco-friendly form of travel will actively help preserve and protect mother nature's treasures for generations to come.
What Are The Benefits Of Sustainable Travel?
Sustainable travel is not about giving something up, it is about gaining something more.
When we decide to support local businesses, whether staying at a cozy family-run guest house, eating at a neighborhood restaurant serving regional fare, buying handmade products directly from artisans, or booking an expedition with a local guide, we also connect with people from other cultures and gain insight into other ways of life, which is one of the most powerful and transformative gifts that travel offers.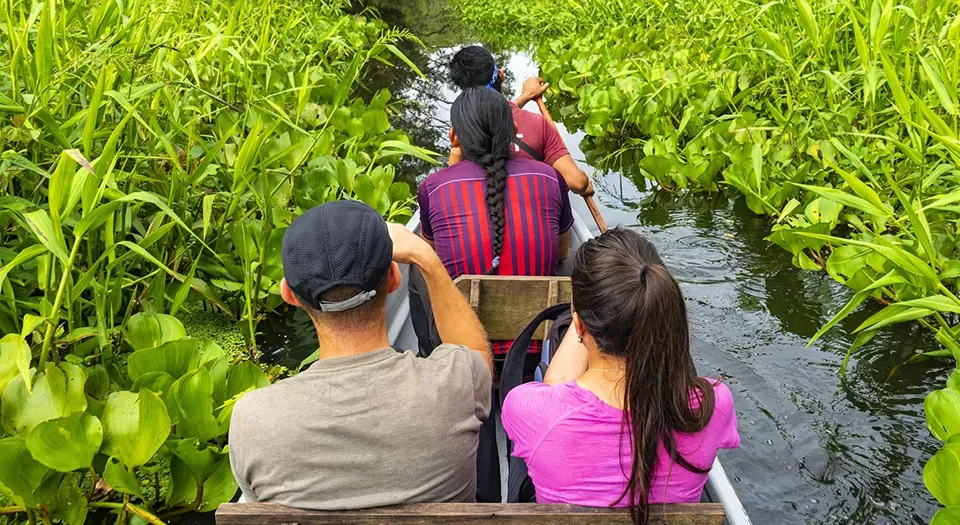 In the long run, these experiences stay with us far longer than a week spent by the pool, and they can also leave positive ripple effects behind, making it a true win-win.
How To Start Travelling More Sustainably - Simple Tips By Some Enthusiastic Travellers!
While it's one thing to understand what sustainable travel means, it's another to actually put it into practice.
Here is a list of sustainable travel tips from some enthusiastic travellers, who believe in exploring the world with budgeted trips, slow traveling, eco-tourism, and volunteering journeys where one can have a more immersive local experience.
As you read, think about which practices you can adopt when you travel next!
Riyanka Roy- A Traveller who's keen able telling stories from her journeys!
"Take only memories, leave only footprints.", says Riyanka, keeping it simple!
➤ Research and be respectful of the local communities and culture
Riyanka believes, "Travelling isn't just about landing at a place and clicking 'gram-worthy photos - but more about soaking in the cultural vibes, getting to know the people and if possible, contributing effectively towards the society."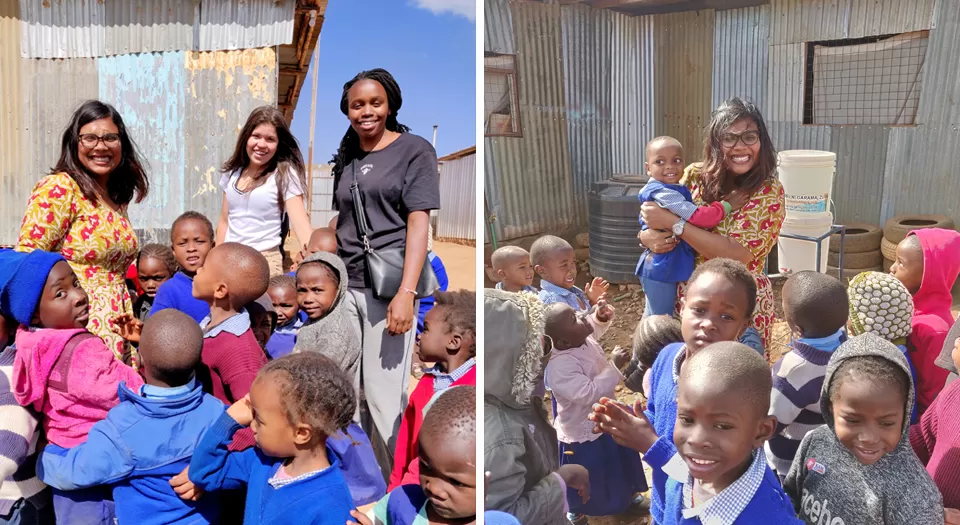 "I have been lucky enough to have had the opportunity to volunteer in Kenya at an underprivileged school, with a bunch of little ones, showering them with love and teaching them basic English & Maths.", she adds.
➤ Respect wildlife and choose your animal experiences carefully
She shares her experience of visiting David Sheldrick Wildlife Trust, Nairobi, and witnessing the initiatives taken by them for the little orphaned elephants.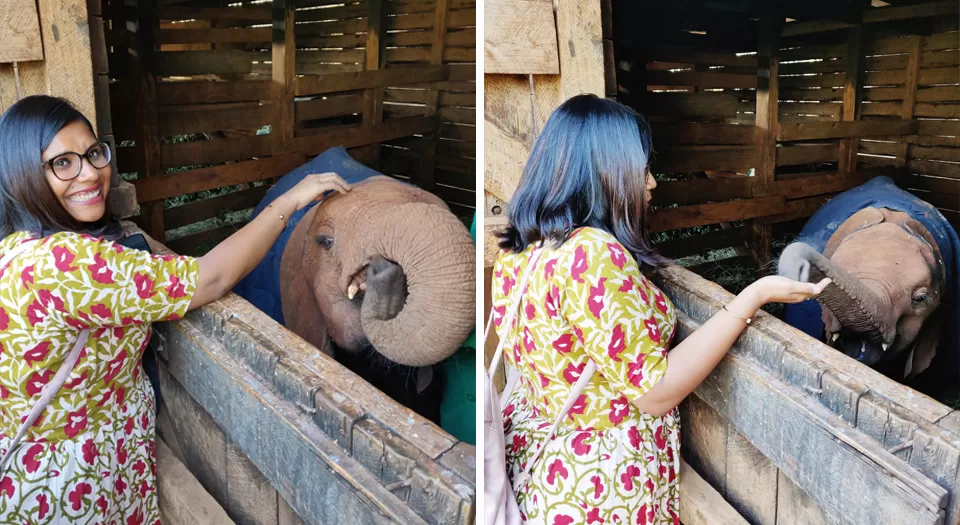 Fostering 2 years old Kiasa turned out to be one of the most important incidents of her life, and the entire experience got her closer to understanding the importance of wildlife conservation.
➤ Choose sustainable accommodations
Eco-conscious accommodation has come on leaps and bounds in recent years, thanks to changing attitudes among consumers.
"Spending some time at the eco-friendly lodges/hotels located at off-beat locations not only helps us unwind away from the hustle and bustle of the city, but it also helps us to learn about the local people, their environments including the flora and fauna, and how to live eco friendly and sustainable lives ourselves.", she says.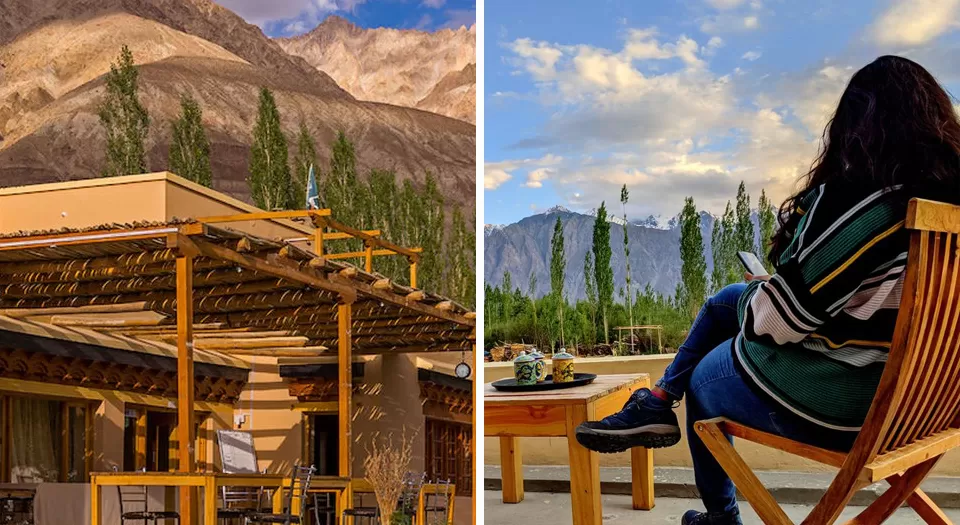 To know more about Nubra Eco Lodge, Click here.
And be sure to take a look at the best eco-friendly hotels in India with stunning locations across the country to have an unique holiday experience!
➤ Buy souvenirs at small local stores
"While buying gifts for your family and friends, be sure to buy at small local stores to support the local economy. Buying local not only provides people with economic opportunities, it also reduces the negative environmental impact of a product.", says Riyanka.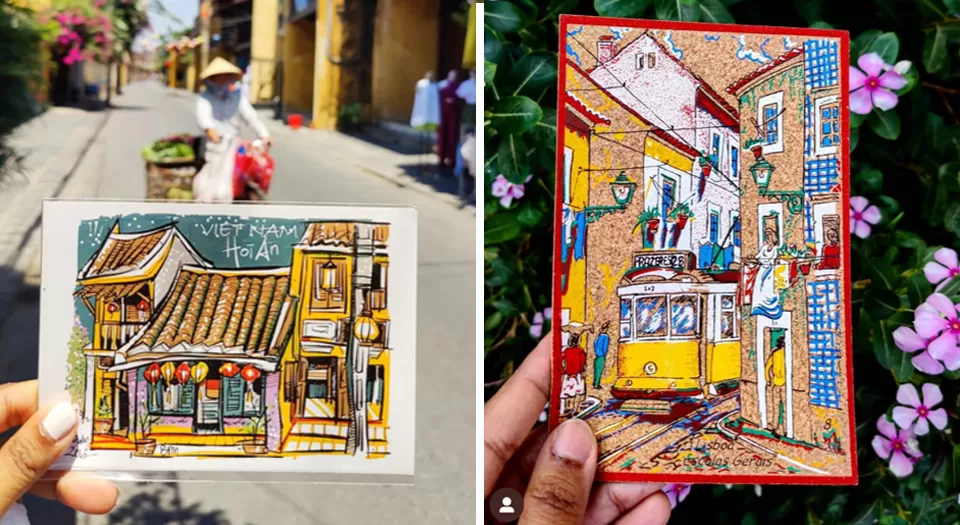 "Whenever I am in a new place - maybe a bookstore, a museum, a coffee shop, or an airport newsstand - I tend to pick up postcards. They vary in quality, shape, and size - some are super glossy and others are the cheap ones - some have stories on them, while others are painted with love - and over time, I realised that my aesthetics have changed", she says.
➤ Reflect on your experience
"The most sustainable travels are those that shape you, and inspire you to make a positive change in the world. Reflect on the 4 F's- Facts, Feelings, Findings, and the Future to ensure a meaningful travel experience."
Riyanka being a Bong who loves to drape a saree, she prefers to carry a saree along with her, on all her trips - and she terms it as #MyTravelRitual which she abides by! Follow her foot steps as she explores the world in her beautiful sarees on Instagram- @roytellstales
Sinchita Sinha- Living Amidst Wilderness!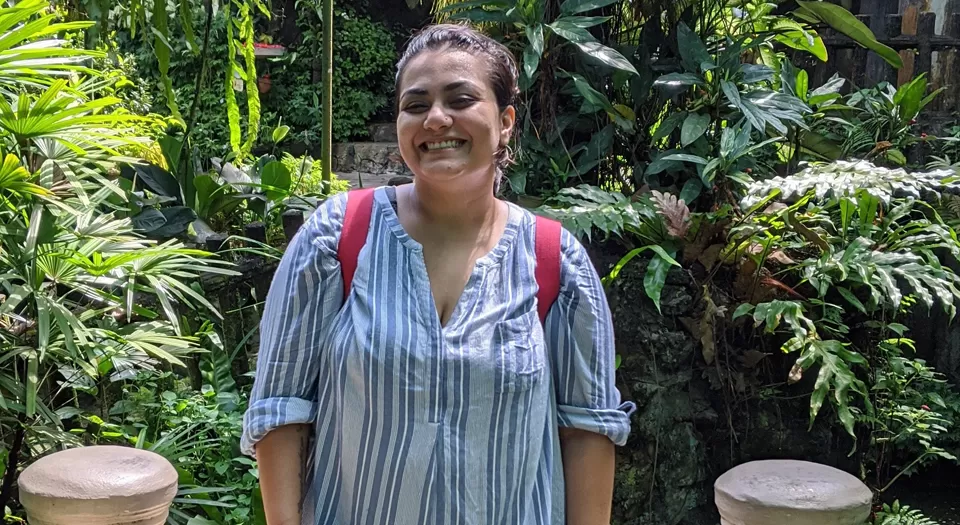 "Don't litter, instead carry your own waste and leave your footprint and not carbon footprint.", says Sinchita.
➤ Travel slow and stay awhile
Sinchita believes, "When you aren't rushed, you can take time to immerse yourself in the culture, build deeper connections with local people, and get to know the destination's unique charms. At the same time, it reduces pressure on the cities and communities you visit while creating greater benefits for the local businesses you support. An extra bonus: slow travel is also better for the environment since it reduces the amount of carbon emissions generated by flying or driving between destinations."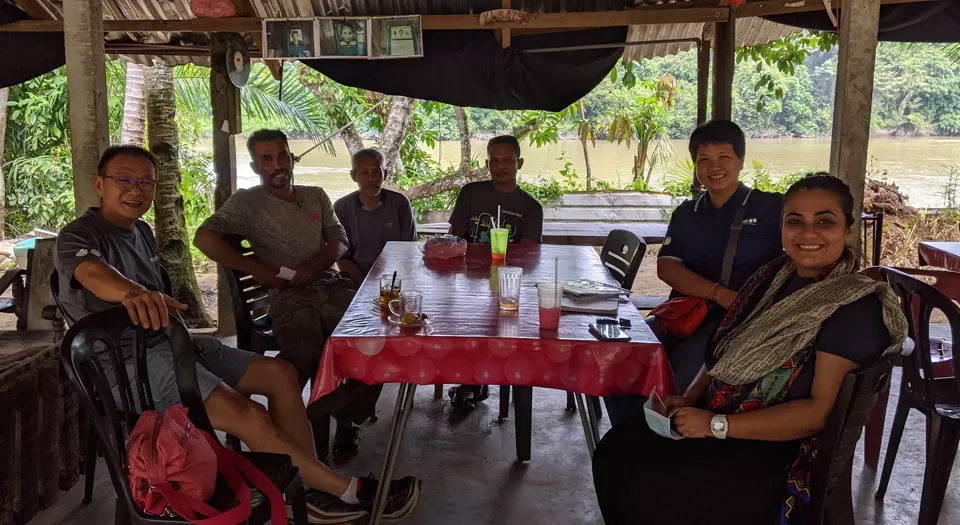 ➤ Learn a few language basics to interact with the locals
"Learning some basics like: 'Hello, Goodbye, How are you, and Thank you' in the local language of the destination you are traveling to, not only shows respect towards the culture, it will also make it a lot easier for you to get around and interact with locals. You might even make a new friend or two!", she suggests.
➤ Pack reusable items and avoid single-use plastics
"It's time to give up plastic waste, which is exceedingly easy to cut back on. To avoid contributing towards even more plastic waste, one of my favourite eco-friendly travel tip is to invest in a reusable water-bottle.", she says.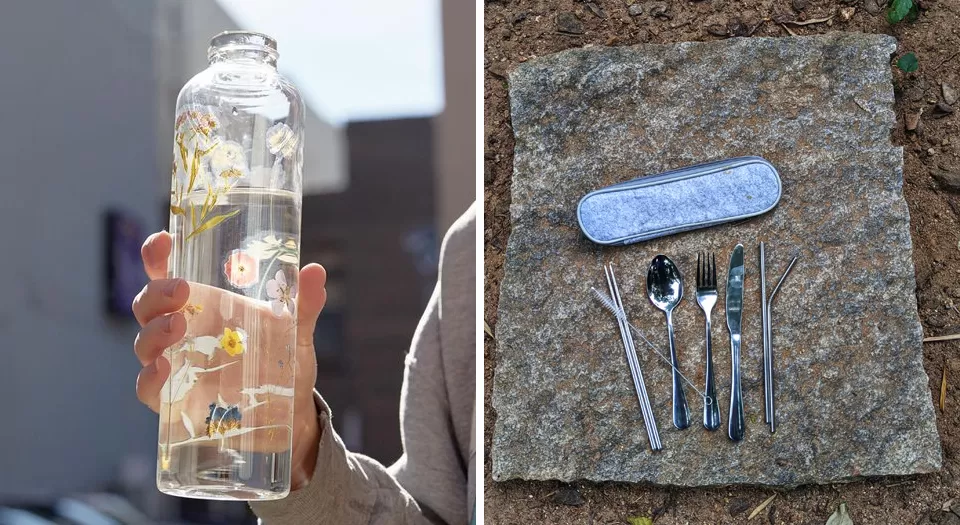 She carries her 2.5 litre glass bottle and steel cutlery pouch that consists of a spoon, a fork, 2 different shaped straws, a straw cleaner, and a pair of chopsticks, everywhere she travels.
➤ Spend your money locally
She makes it a point to try the locally produced fruits and veggies and also try local cuisines instead of visiting popular and exorbitantly priced food chains or restaurants, in turn supporting the local businesses and entrepreneurs. From trying bamboo shoot dishes in Meghalaya to eating durian, rambutan, etc, she has tried it all!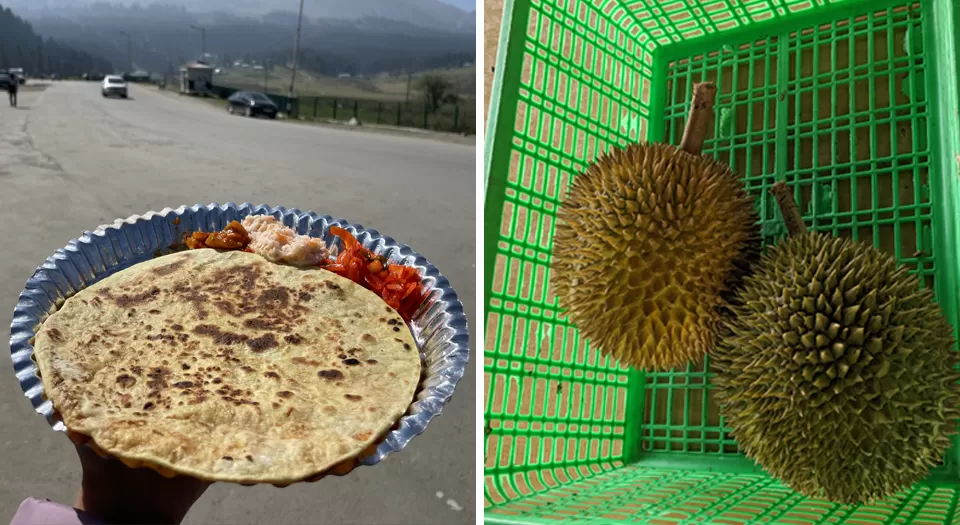 She also prefers purchasing hand crafted products from the local or indigenous communities that are made from eco-friendly materials.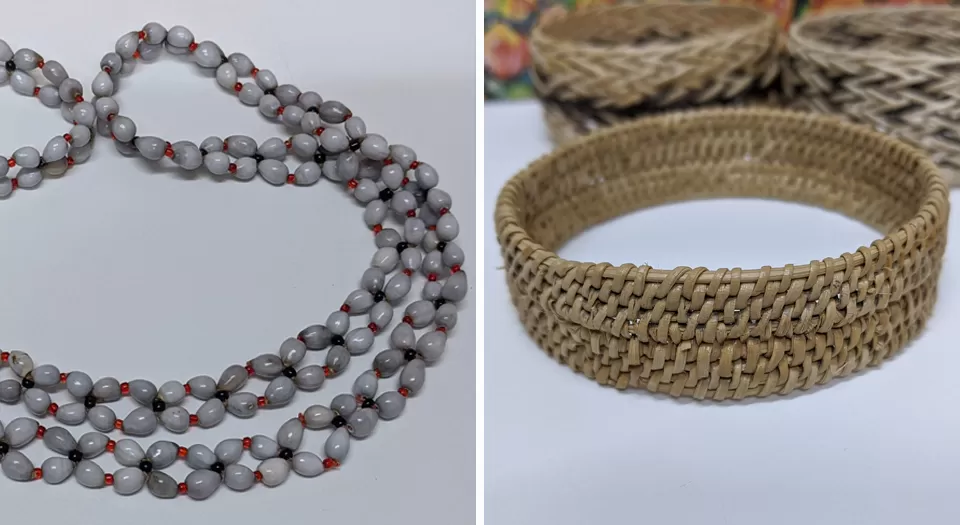 ➤ Use efficient modes of transportation
"Wherever I travel, even when I am travelling abroad, I try to ensure I use the local means of travel. Be it a bus, or the metro (whenever available), local trains and even autos or tuktuks. And also explore on foot wherever possible.", she says.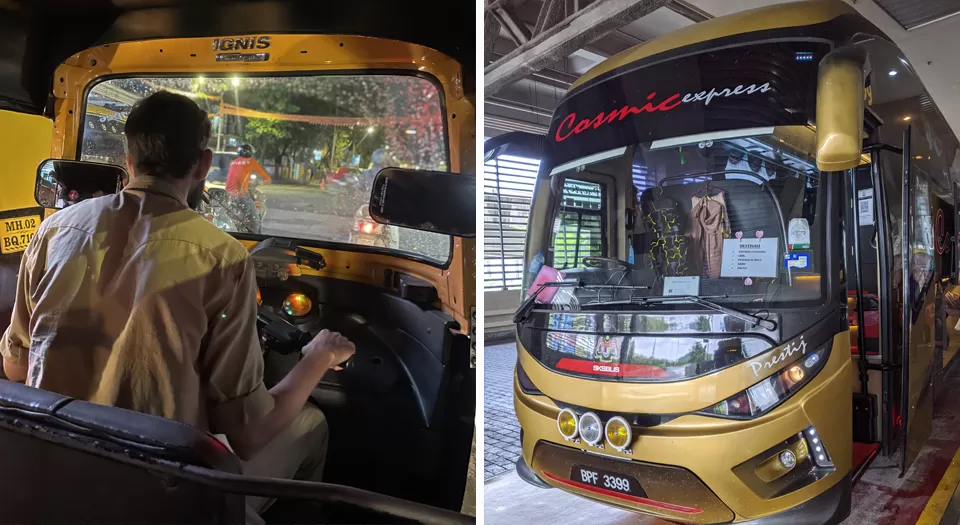 Here is her tip- "When vacationing to closer destinations, travel by train to cut your emissions while soaking in the scenery. Once you're in your destination, consider taking the bus, traveling by rail, or cycling around town instead of renting a car. If you do rent a car, opt for an electric, hybrid, or smaller model."
Sinchita is currently staying at Bannerghata, Bangalore as an intern at A Rocha, researching about the human-elephant conflict and writing reports. Follow her on Instagram as she shares some beautiful wildlife pictures - @sinsin1987
The best way to travel sustainably is to be more mindful. Follow these simple tips and let us know in the comments below about other sustainable practices that could be adopted.
As responsible travellers, there is just one key point to keep in mind: respect the fact that you're holidaying in someone else's home, and think about how you can make a positive impact while you're there.
For more travel stories and information follow me on Instagram @travelstoriesbytan.
Ready to travel for free? Earn credits and redeem them on Tripoto's weekend getaways, hotel stays and vacation packages after the pandemic is over!