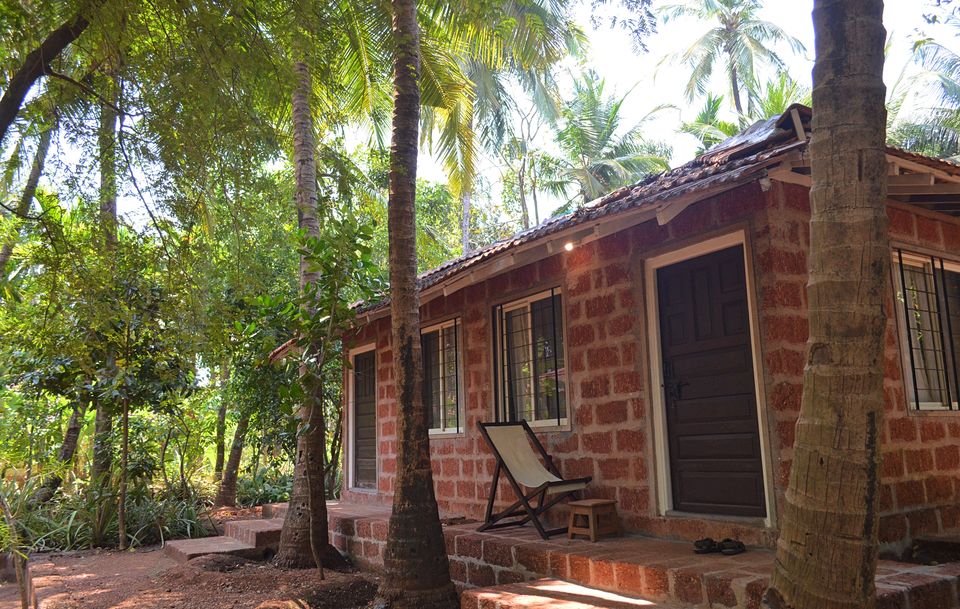 Long years of working in the travel space has helped me realise the importance of sustainable travel. The result, soulless resorts, and destinations too touristy with little to no scope of culture exploration doesn't interest anymore. While planning the beautiful Konkan road trip with a stay at Ratnagiri, the challenge popped up, deciding on the right retreat.
Unlike Goa, Ratnagiri lacks heritage resorts or beach front villas, leaving us with very little options. But thanks to social media I came across a mango-farm stay, run by a mother-daughter team who opened their lovely ancestral home to eco-conscious travellers.
The laterite stone-Mangalore-tiled roofed cottages with a gorgeous wraparound of mango and coconut plantation and hammocks swinging on the outside space instantly lured me into it.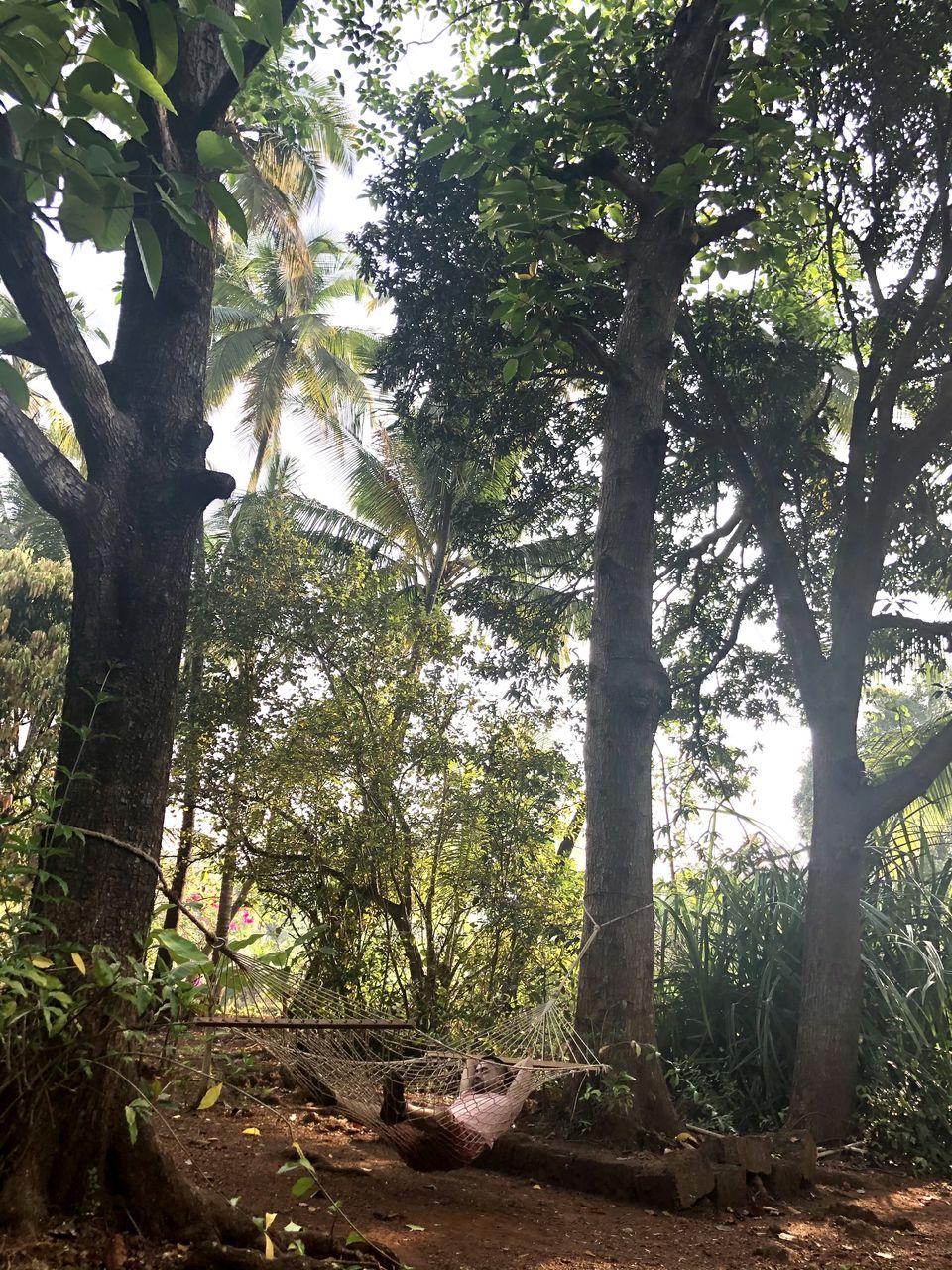 Sustainability At The Core
Atithi Parinay, the farmstay comes with cottages designed in local architecture that includes a rustic cowpat brushed flooring that initially felt like a soft rug. Tasteful wooden furniture, bed linens, organic bath kit, LED lights, plants and broken tiled mosaic in washrooms and the gas geysers for a warm bath reminded how aesthetics go hand in hand with sustainability. Interiors are minimalist and more about textures than colour.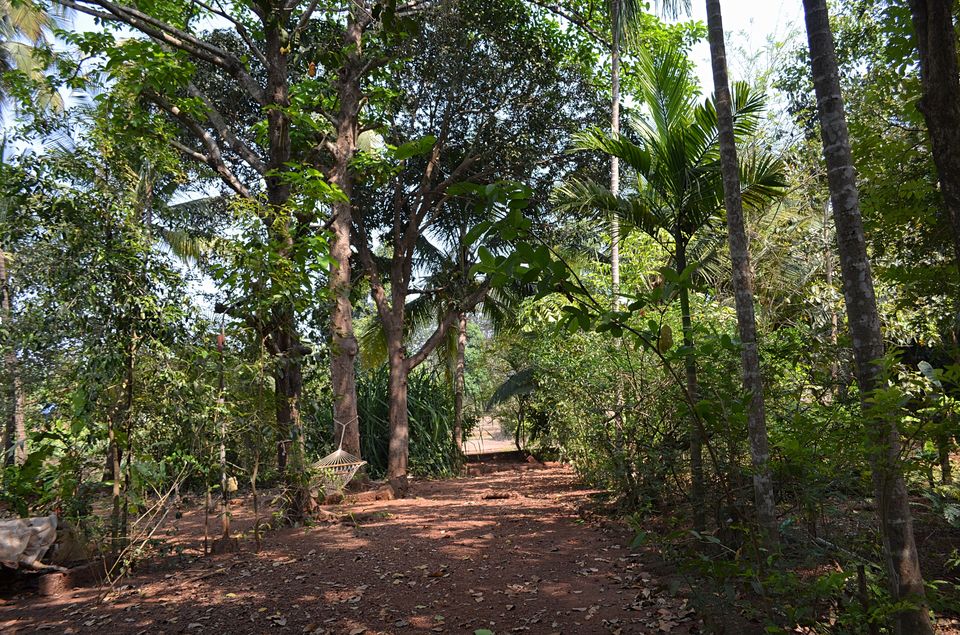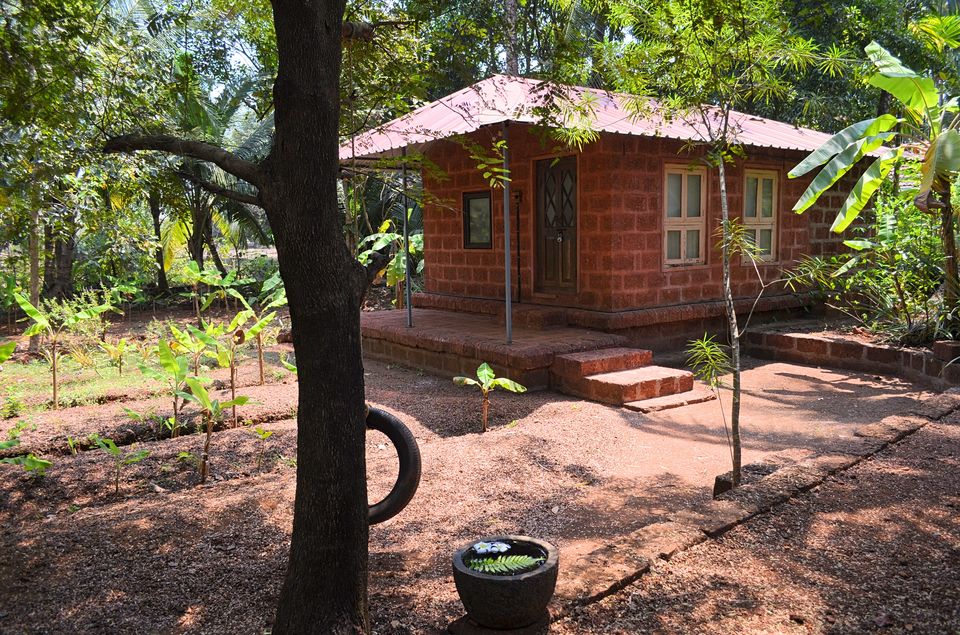 For Medha Sahasrabudhe, the host, both an architect and environmentalist, it was natural to go back to her roots where laterite brick houses and terracotta roofed tiles formed the architectural foundation since ages in her village. Inside the farmstay, the architecture looked and felt classic and eco-friendly. Thick laterite walls help lower the temperature. Also, she believes using natural and endemic materials native to their ecosystem also means preserving the dying craft. To minimize the carbon footprint they kept few cottages non-AC, and the laterite walls coupled with airy layout does away with the need for air-conditioning in summers.
All the cottages look out to a small patio under the shade of a tree where you can sit alone with a cup of tea.
Use of plastics, packaged food, (only organic food), and smoking are a big no within the premises. 'Carry back your own plastic waste' is one of her pointers towards protecting the environment. It delighted me to know Atithi Parinay is a dog-friendly homestay.
Set in the lush Kotawade village of Ratnagiri heaving with mango orchards, this hideaway is a short drive to many unspoiled beaches. It may seem like a remote destination but takes 15 km from the Ganpatipule beach. The nearest being the 15-minute short drive to the unmarred twin beaches of Aare Ware.
Nearby Attractions to Catch On
An added attraction is the stream running by the property. There are birds hanging out the fringes and tiny fishes provide a perfect fish pedicure to the guests. Surrounding such like draw people to a quick soak in the waters.


Atithi Parinay is perfect for a farm jam weekend with sprawling space for kids to run around within a green surrounding.
The lovely host and her mother are happy to conduct a modak-making class, a Maharashtrian sweet dumpling served as offering to lord Ganesha.
Farm To Table Food
Another highlight is its delicious food that champions local produce. The shaded dinning area with views over the garden is where delicious Maharashtrian fare, focussing on the Konkanastha Brahmin cuisine is served. Breakfast are mostly poha, amboli ( Maharashtrian version of pancake), neer dosa - all of which are served with fresh, homemade chutneys.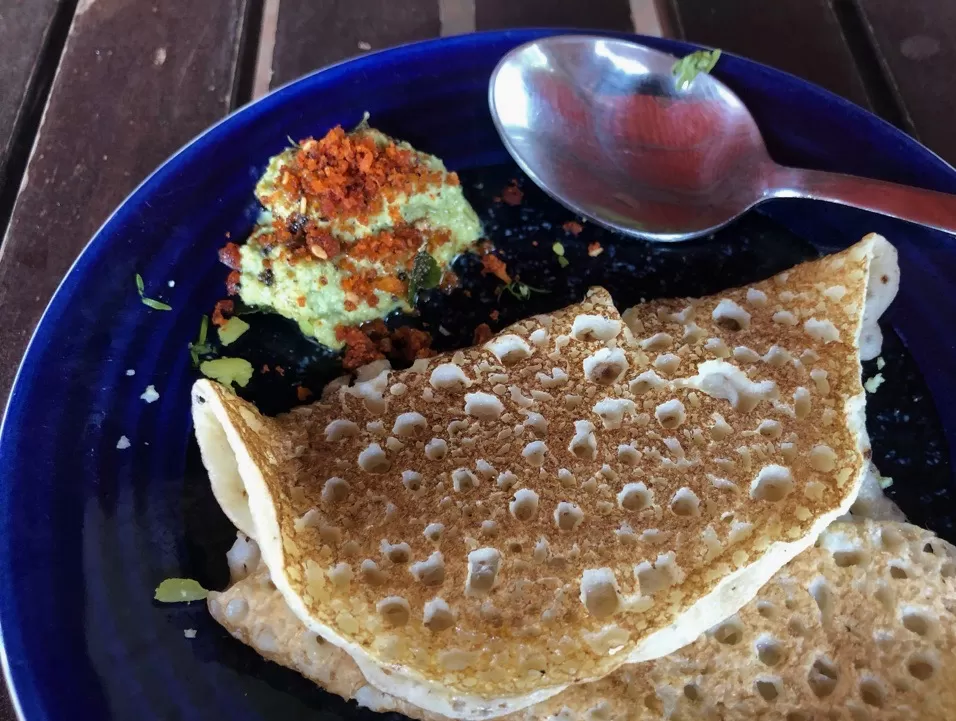 While outside food and non-vegetarian is not allowed, the lip-smacking Konkani fare by in-house cooks makes up for it.
Ask for their Konkanastha Brahmin wedding thali which is a spread served on banana leaf following a pattern. It goes like this on the top left comes chutney, lemon slice, pickle, koshimbir (cucumber salad). On the right side they serve a dry potato veggie, bharala vanaga (stuffed eggplant) alucha fadfade ( colocasia/taro leaf vegetable) and top little left, papad. On the center comes rice, varan with ghee (daal ), amati (kokam daal) and puri or poli (chapatti) on the left. They keep sweets on the exact center and end with chaas. I had saved the amraas for the last.
The most special thing I felt was the host standing all the time during meal walking us through each dish, giving a brief on their culinary tradition.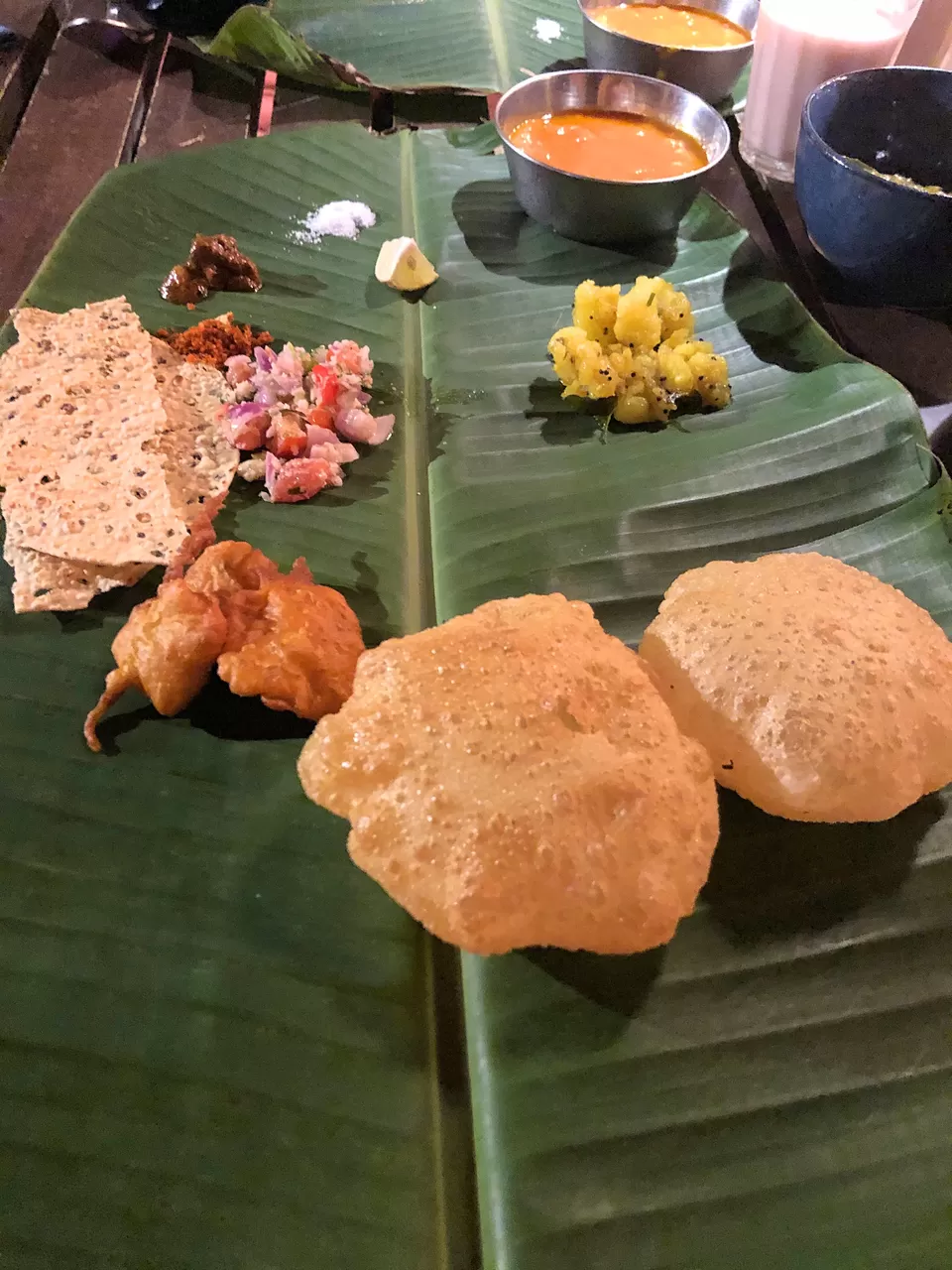 What surprised me were the flavours, homely and super tasty. It was not difficult to gauge, most produce that reached the table grows on the farm piling on more flavour.
Coconut, kokum, chiku, banana, malabar plum (jamun), water apples, custard apples, pineapples, turmeric and of-course mangoes grow on the farm. Cereals like rice, vari tandul and horse gram are also harvested annually. The best thing is guests get to taste the seasonal produce of the farm.
As part of the paid activities, the lovely host gives a tour of the farm filling you in about the organic farm practices. The homestay aim to preserve and enhance the existing natural environment.
Organic Farming To Save the Planet
This homestay is also a working farm and I call it a labour of love. Reason being, the two acre land tended by a team of six work towards positive impact farming initiatives.
Though Medha has broken the myth of how alphonso mangoes, the most delicate of fruits doesn't work completely on organic techniques. Her fifty mango trees planted since ancestor's time are testimony to it. What matters is how minimal chemicals are entering our food systems. In house earth-worm manure, organic compost like jivamrut and recycling nutrients into the soil by adding homemade compost are some of the positive impact farming. Spending time on a working farm, being able to know the nuances of organic farming and finding pleasure in one is a step forward to Agro-tourism.
For those looking for additional activities, there are hosts of options to venture but only on prior notice.
A week here is as much about exploring the unexplored Konkan as it is about slowing down.
Other activities to indulge
1. Scuba diving
Mirya beach is the nearest off-the-grid beach having best waters for scuba diving.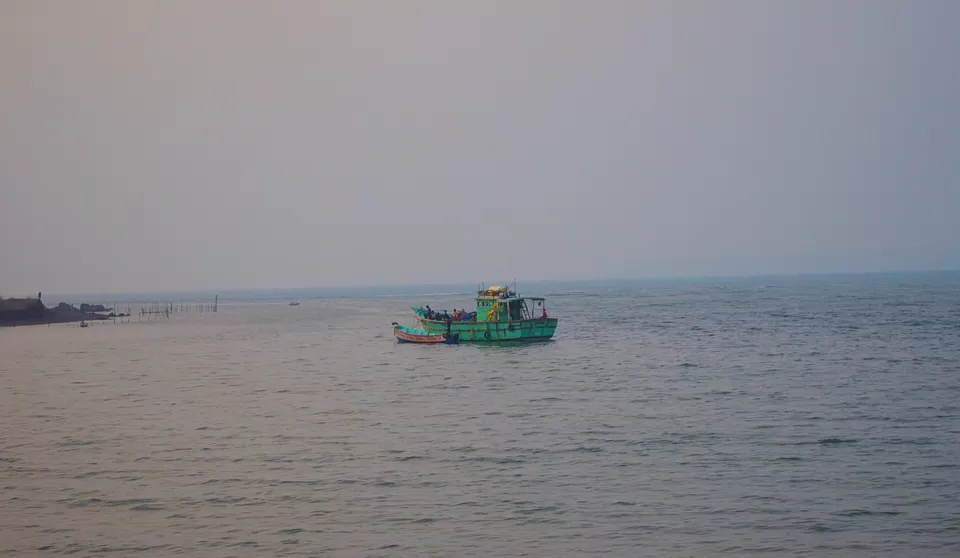 2. Village Visit, Mud house visit, Cashew factory visit
A village visit in Ratnagiri helps you understand the lay of the land and its vernacular architecture. Interestingly Maharashtra leads the country in cashew production. A visit to the cashew factory is also a lesson in zero waste management. Kernels and cashew-nut shell liquid are exported, and they used the rest of the tree for firewood, in medicine, and as fodder.
3. Bird watching in and around Atithi Parinay
Surrounded by lush green with views of farmlands and centuries old mango trees, the green patch attracts many birds. One may spot weaver's nest resting on tree branches. There is birding to take part in every morning.
4. Visit to the creek and mangroves
Mangroves add to the biodiversity of the Konkan and are breeding grounds of many endemic species of wildlife. The expansive scenery of creeks with over-bridges are a constant sighting on the Konkan drive and brings out the photographer in you.
5. Rock art carvings (over 10000-year-old)
For history buffs there is a good news too. The biggest attraction nearby was stone age rock art carving sites, more than 10000 years old when Konkan was a rain forest.
From using all-natural and eco-friendly architecture to being mindful of the environment in which we live — power conservation, zero-use plastic, organic farming, farm-to-table food and waste management, the focus of the homestay has always being how to reduce carbon footprints. The farmstay in Ratnagiri was all about embracing nature through various sustainable and eco-friendly ways and a much needed break from the pandemic woes. This environment-first approach-kind of travel is here to stay because in the pandemic world with more and more people developing a love for the rural and off-the-grid happy escapes.
Follow me on Instagram, Trot | An app for places, Travel HandMade for travel journeys across the world that communicates a strong sense of the place, character and discovery.