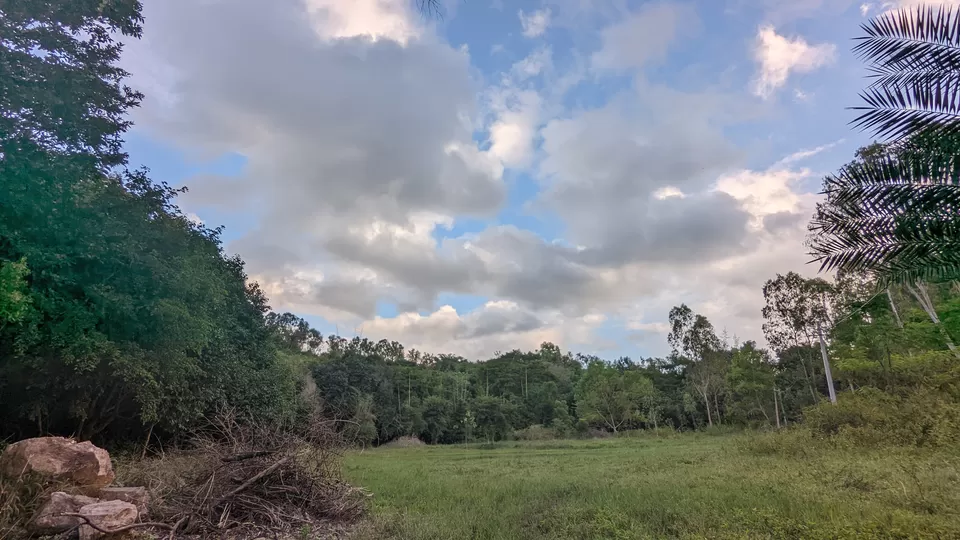 We have been able to enjoy the royalty of nature that our forefathers left for us. They understood, realised, learnt and implemented sustainable means of living to ensure that the resources do not deplete and there is enough for everyone. With urbanization, came progress that promoted faster and easier means of growth, as a result of which, sustainable practices started to suffer.
However, it is essential that we follow the footsteps of our ancestors to guarantee a beautiful and healthy life to our future generations. On this World Tourism Day, let's do our bit to focus on the future where we can put people and the planet first to bring about equilibrium among various stakeholders to promote a shared vision for a more sustainable, inclusive, and resilient sector.
1) The Living Root Bridges of Meghalaya
A perfect example of traditional means practiced by the indigenous communities of India are the living root bridges of Meghalaya - an ingenious solution drawn from nature for crossing the rain-swollen rivers of monsoon. The locals created these 'living' bridges with the sturdy roots of rubber fig trees.
These trees have a secondary root system, otherwise known as aerial roots, originating high up from the trunk. These secondary roots were guided by the locals through a system of scooping-out betel nut tree trunks to the opposite bank.
Over a period of nearly two decades, these roots became functional and formed secure bridges that could support the weight of over fifty people at a time.
Being constructed of materials offered by nature and following sustainable techniques, they never caused any structural damage to the surroundings.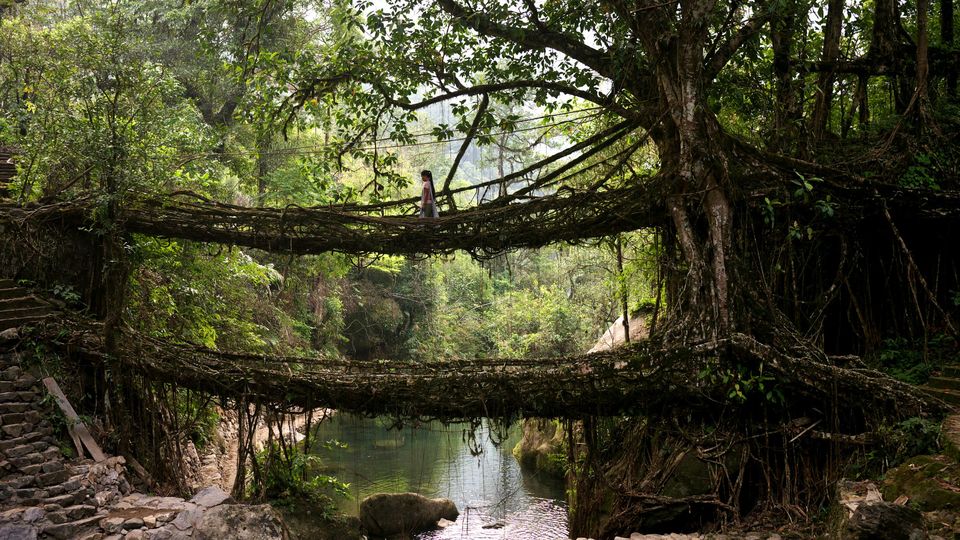 2) Traditional methods of rainwater harvesting
The Northeastern states of India consist of large tribal populations that depend on natural sources of water like streams and springs that are ladened with minerals. However, as they faced a scarcity of water during certain months of the year, they started practicing 'rooftop harvesting' in parts of Mizoram, Meghalaya, Nagaland and Tripura.
In this method, rainwater is collected in tanks which can be used for direct consumption, gardening, irrigation even for recharging groundwater through a simple process of filtration.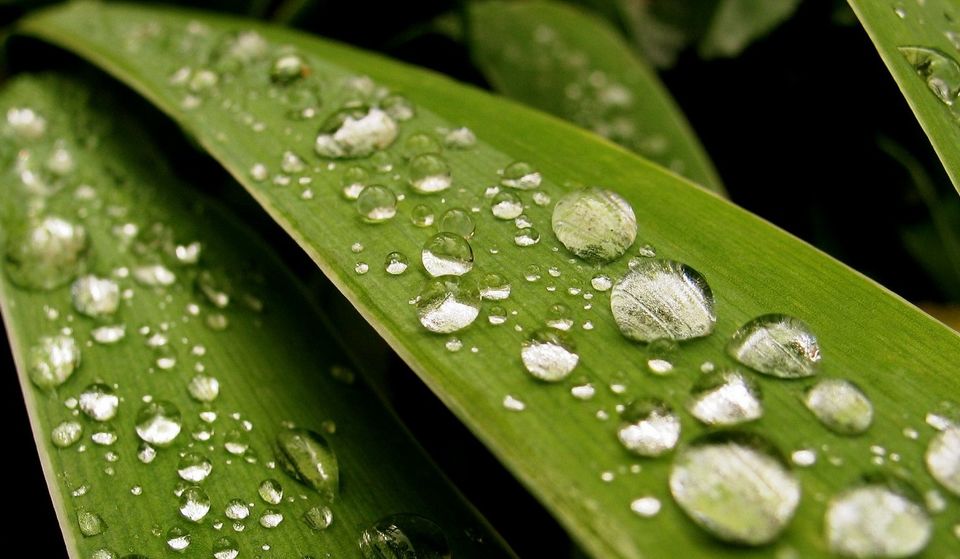 In Meghalaya, bamboo pipes are used to divert perennial springs on the hilltops to flow to the lower areas. This system is used by tribal farmers to drip-irrigate their fields.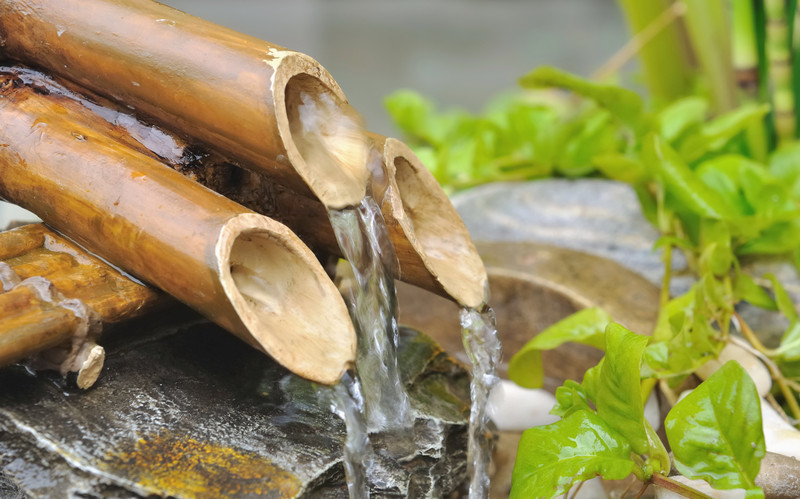 People in Mizoram and Nagaland still use an indigenous system of rainwater conservation, known as the 'Zabo' or 'Ruza' system, where the water is collected and stored in catchments along mountain slopes for irrigation and other purposes.
3) The Stepwells of India
The stepwells of Western and Northwestern India are some of India's earliest examples of rainwater harvesting. These stepwells (also known as baoli) that are present in Rajasthan and Gujrat are not only sustainable techniques of water conservation, but they also doubled up as a resting place for weary travellers at night and for people to socialise.
The intricately carved stepwells exhibit the engineering excellence achieved by our ancestors, along with their sense of aesthetics. Some of the famous stepwells of India include Rani Ki Bhav, a UNESCO World Heritage Site, in Gujarat, Agrasen-ki-baoli in Delhi, and the one at Abhaneri, en route to Jaipur from Agra.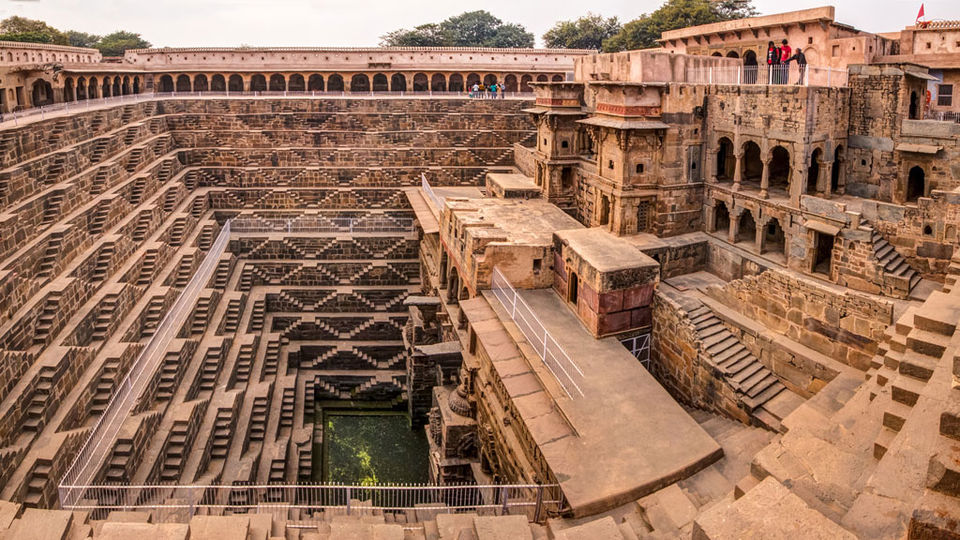 4) Wetland Rice Cultivation of Aptani Tribe of Arunachal Pradesh
One of the major ethnic groups of the Eastern Himalayas, the Apatanis have a unique way of using the cultivable land, with natural resource management and conservation that has been passed down through generations.
They have developed this skill of rice-fish cultivation where rice is harvested along with rearing of fish, which ensures high level of biodiversity. It also is a means to efficiently conserve the watersheds, ensuring steady flow of perennial streams down to the lower reaches to meet the needs of the people.
5) Practicing Transhumance in Central Himalayas
Bhotias, living in the Central Himalayan Region, practiced a thoughtful means to prevent overharvesting. Buckwheat and barley are cultivated during summer for consumption, and they leave their cattle to graze on the land once these crops are harvested. This seasonal cycle of farming and grazing supports a unique practice called 'transhumance'.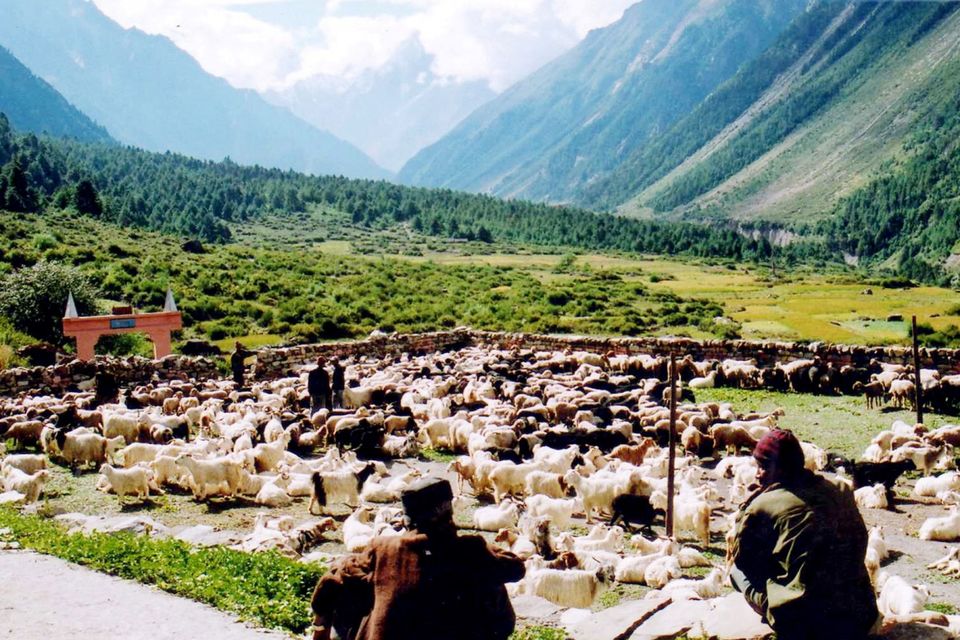 6) Sustainable means of fishing in Northeast India
Wancho and Nocte tribes of the Tirap district of Arunachal Pradesh create obstructions in streams by using bamboos, stones, coir, and tree branches to trap the fish which are then collected and distributed among the communities. These tribal communities use sustainable techniques as opposed to even a slight flow of agricultural pesticide, dynamiting, and chemicals.
Adi and Galo tribes of Arunachal Pradesh employ Lipum fishing techniques wherein large bamboo baskets are lined with seaweed that attract small insects which in turn attract fishes. Juvenile fishes are later released back. This practice is carried out during the winter months to prevent interference during the breeding season.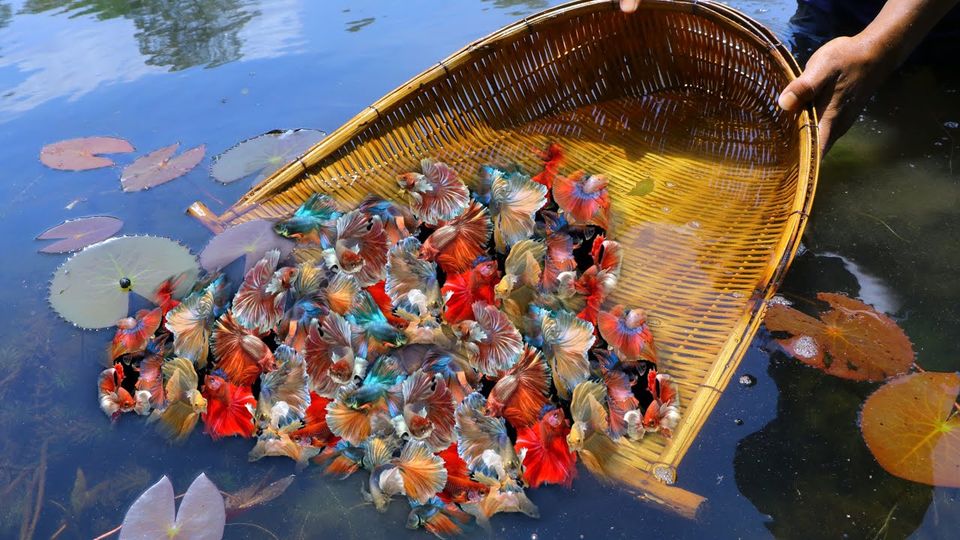 7) Reduction of carbon emission in Wayanad, Kerala
Meenangadi village, which is a part of a private coffee and spice plantation, is working hard to be the first carbon-neutral village in India. It is one of the frontrunners of sustainable ways of living in India.
The objective is to expand forest cover and achieve carbon-neutrality by adopting traditional sustainable techniques to reduce carbon emissions. Steps taken to achieve this include planting medicinal and other types of plants over nearly 38 acres of land by the community, providing free organic vegetable seeds to the villagers and also introducing awareness programs on sustainable organic farming practices.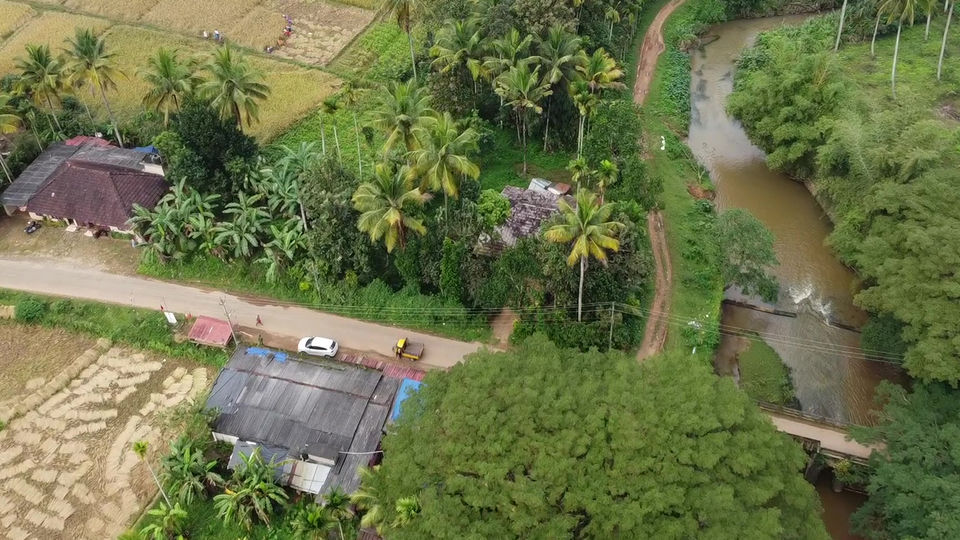 8) Preserving the second oldest language in the world - Sanskrit
Residents of this agrarian village called Mattur in the Shimoga district of Karnataka, migrated from Kerala around 600 years ago. They are usually engaged in the cultivation of paddy and areca nuts in this region.
People of this village are trying their best to preserve Sanskrit - one of the oldest languages in the world. The idea first originated in 1981 when Sanskrita Bharati organised a 10-day workshop to spread awareness about the richness of the language. Pejawar Mutt was one of the few people who attended the workshop and later, suggested the idea to the villagers, who agreed to take up the cause.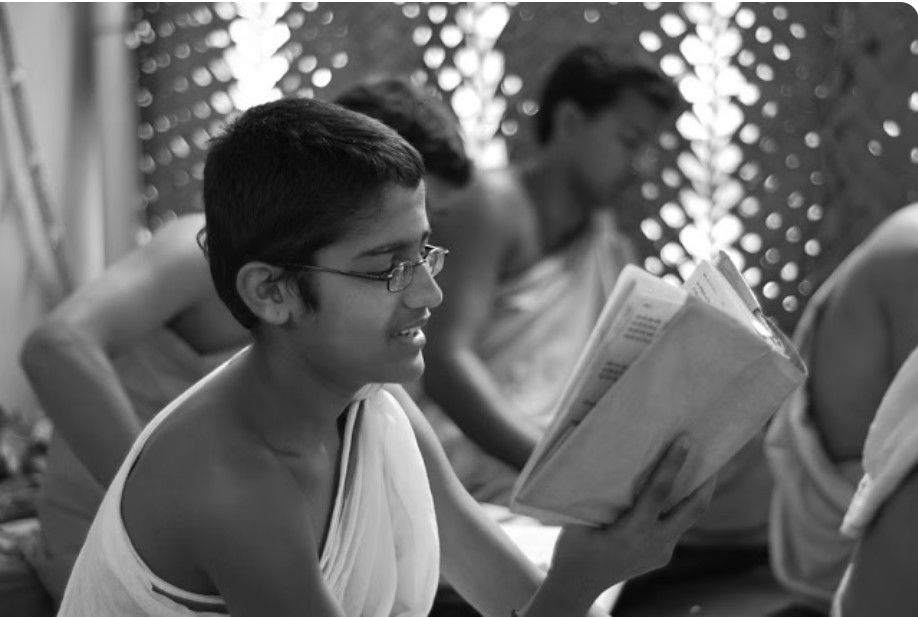 9) The Sacred Forests of Meghalaya
The sacred forests of Meghalaya are perfect examples of voluntary forest conservation and sustainable means of living by local communities.
People living closer to the forests consider it to be the protector deities of the nearly villages and it is a taboo to pick even a blade of grass from here. Because of this unwavering reverence for tradition, it helps in sustaining the forests that are home to some rare species of flora and fauna.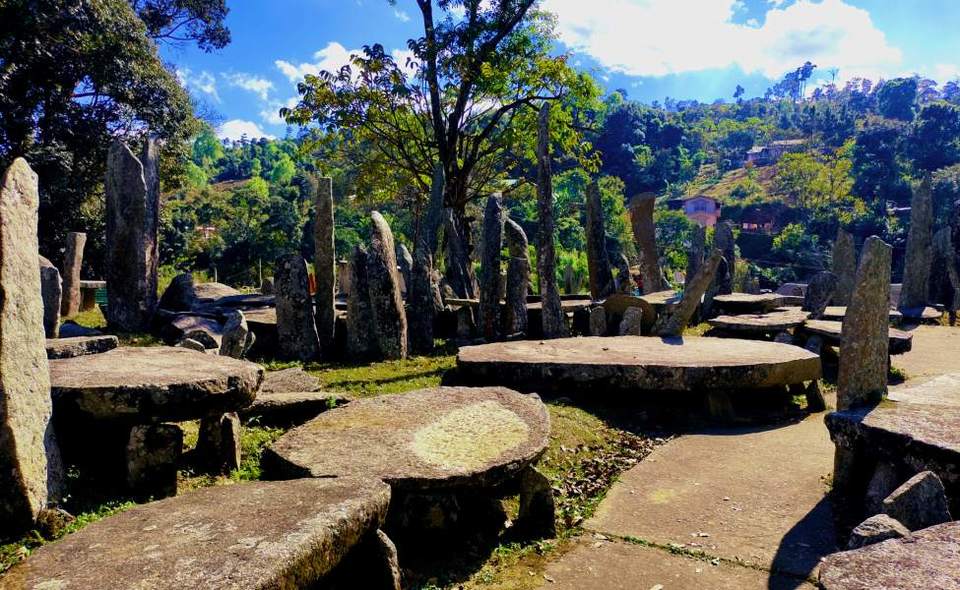 As we have slowly comprehended the importance of sustainable living, there are a lot of people who try and provide us authentic eco-friendly stays that have no or hardly any impact on the environment.
The wooden Kathkuni houses of Himachal Pradesh
Rahul Bhushan, the architect behind NORTH - an eco-stay and design firm in Naggar, Himachal has been trying to preserve the traditional Kath Kuni architecture that is a local architecture found in Himachal which is capable of surviving natural calamities.
The art is slowly dying out and these stone and wood layered houses are being replaced by concrete structures. Rahul has been restoring old Kath Kuni houses and building eco homes.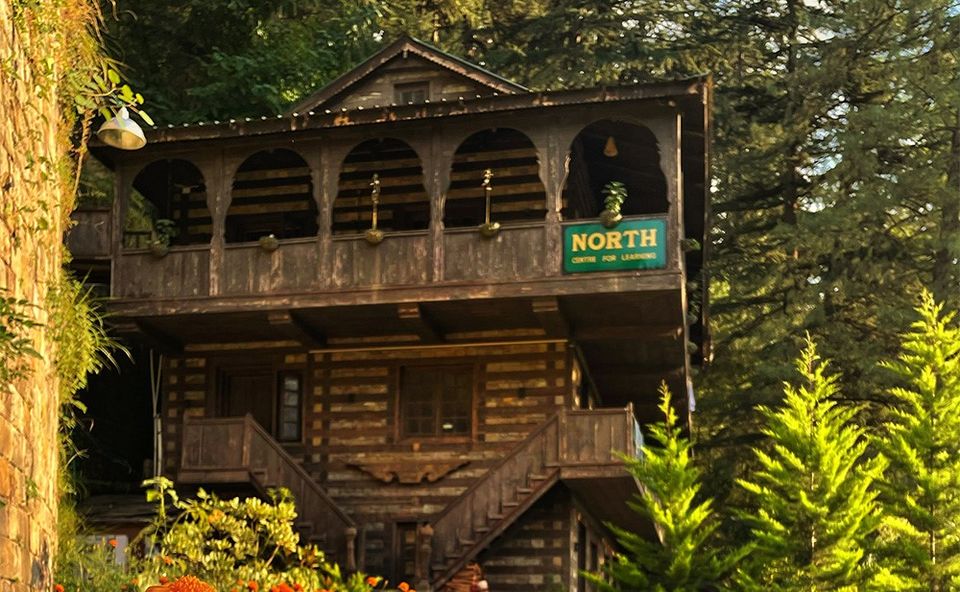 Zero electricity homestay with infinity pool at Wayanad, Kerala
Run by a husband-wife duo of Zafir Salim and Reshma Zafar, surrounded by lush green pristine valley, Annapara Homestay is located in Wayanad, Kerala. Just about two hours from Calicut, a 71-year-old building on their plantation was transformed into a sustainable homestay 17 years back.
The vintage structure was restored keeping the rustic charm intact. Offering a minimalistic experience with no electricity connection and hence no Wi-Fi, TV or proper cell phone network, this place is a paradise for those looking for a perfect digital detox.
All rooms are well-lit during the day and at night a domestic generator provides the light. And, you get hot-water 24*7 from waste wood boiler pipes. Isn't that really cool?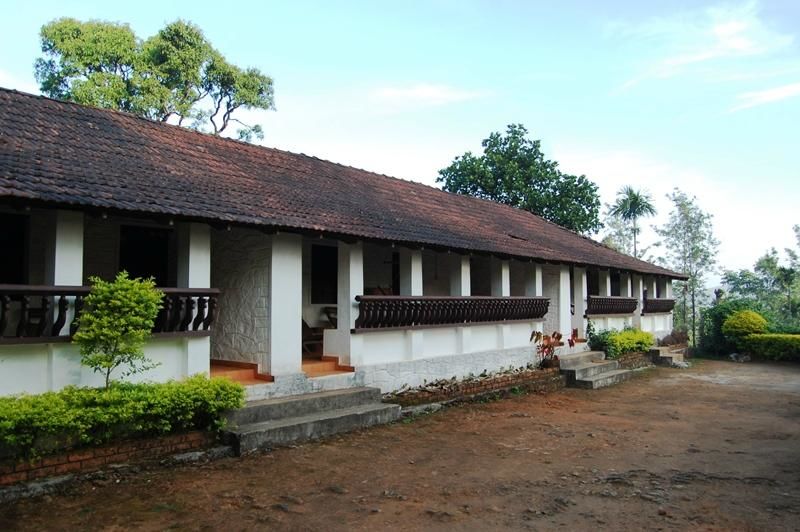 From Ayurveda, Yoga to Kalaripayattu - there are some incredible age-old practices that were followed by our forefathers for a disciplined and healthy life, which we are again embracing in our lives. If this wisdom can be adopted from them, then why not the means they practiced for sustainable form of living?
By promoting and implementing sustainable practices, we can actually make a difference towards protecting Mother Nature, reducing our carbon footprints. If you know about any initiative which is focusing on mindful practices, do let us know in the comments below.
Ready to travel for free? Earn credits and redeem them on Tripoto's weekend getaways, hotel stays and vacation packages!