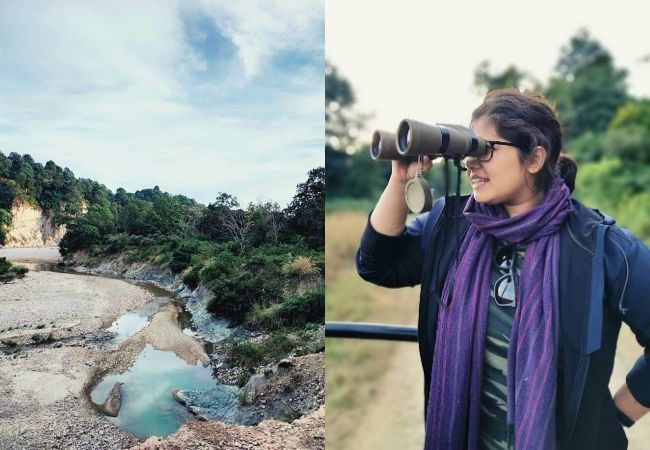 As the Delhi air choked me up to the point that I needed to flee the city as early as possible, the husband suggested we drive to our favourite weekend destination and let our lungs breathe once again. Corbett National Park has always come to my rescue during times of personal crises and several anxiety attacks that are the by-products of living a city life. The vast green valley, the surrounding Kumoani terrain, and the crisp air always seem to calm me down, unlike Delhi's poisonous pollution, and this time, as we whizzed past the beautiful road lined with lush foliage, we chose to stay a little too close to the forest gates.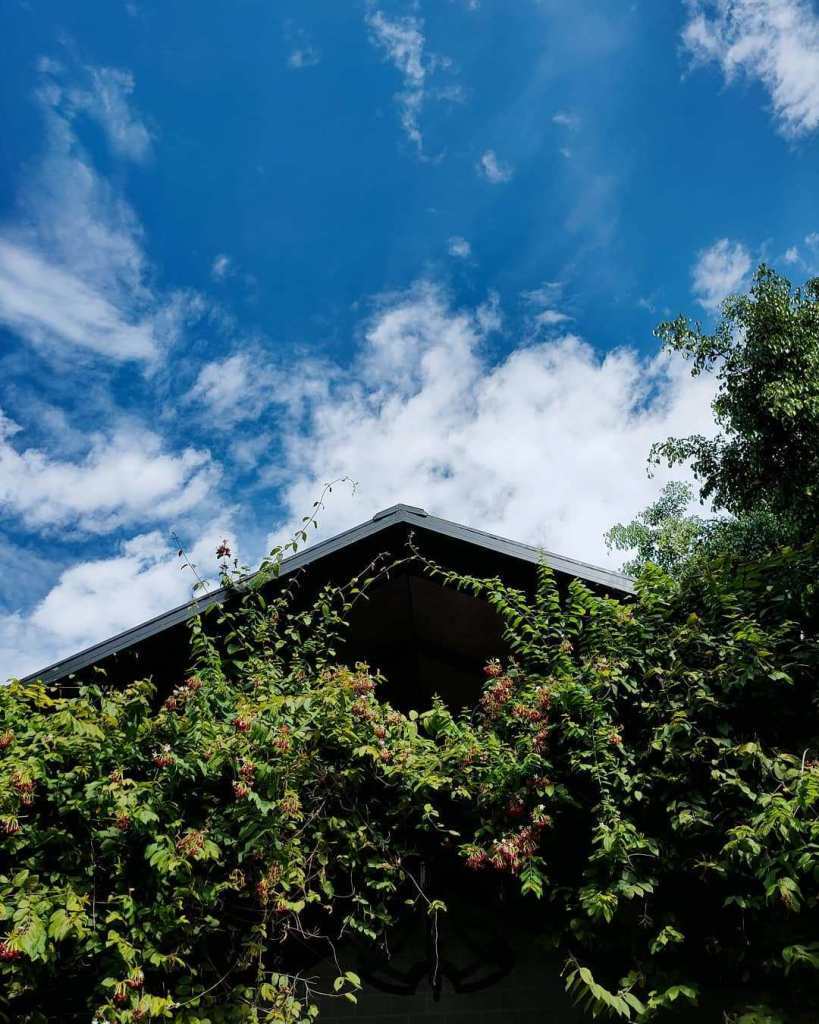 The southern edge of the Corbett Tiger Reserve is a few good kilometers away from the centre of Ramnagar. With the Dhela and Jhirna gates less than 10-minutes away, Aahana - The Corbett Wilderness is an eco resort ideally placed between the dense jungles of Corbett and the local farming village. The tempting location was one of the primary reasons I chose to stay at Aahana. We checked in late, around 11 pm, and went straight to bed post a hurried but quite delicious dinner.
I had no plans for a jungle safari this time and contemplated on leaving those poor, wild creatures to their own disposal. It also meant I would find some good time to sleep through the day. At breakfast, I met Romesh Barlow, Aahana's chief naturalist and author of the book Alarm Call from the Wilderness, and two minutes into a conversation with him, I was sold! I had to take a safari once again, but this would be different. I would have an expert guiding me through the forest. Mr Romesh Barlow observed me refusing a straw and gulping down the remaining portion of water in my glass to not let it go to waste. He said, "Let me show you around, you would probably like it." And seeing his eyes lit up, I agreed.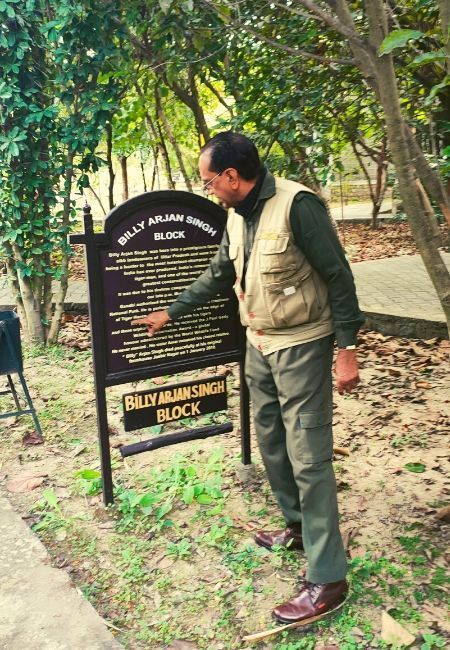 Mr Barlow first took me to flaunt the flora inside Aahana's vast premise. I was touched by his childlike enthusiasm when he spoke about the trees and their usefulness to our ecosystem. Initially a barren, agricultural land, this eco resort, Aahana, is getting reforested every day, attracting hundreds of butterflies and birds to the fresh, lush property. I was happy to see how they've smartly planted natural mosquito repellent plants like Lemongrass and Citronella, and in the process, significantly pared down the use of insecticides and pesticides. Not just that, but centrally located within the property is a growing organic kitchen garden. Mr Barlow said, "We have our own spices and exotic vegetable garden which also produces various medicinal plants and herbs that are used for treatments and therapies in our own spa." And to me, that was really fascinating.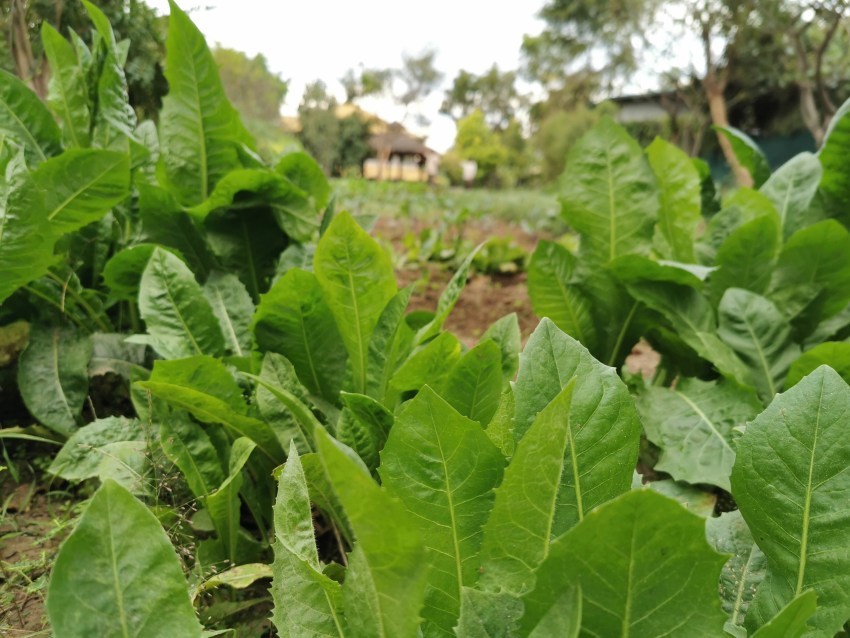 A little ahead, to the right, Mr Barlow took me to a cowshed, right inside the property premises. With some odd cows, calves and buffaloes chewing away in glee, the cowshed, provides dairy supply to Aahana and get this: even their cattle feed is grown within the property grounds! At this point of the tour, I stopped to cuddle a little calf and take a picture with her. Soon, I got distracted by a yellow bird perched on a tree, chirping its heart out. This eco resort is more than that just a getaway, I thought. It is a way of life.
Aahana's efforts on sustainability doesn't end with planting trees and in-house dairy; it is on a much larger scale. It is astounding how Ayu Tripathi, the 24-year-old director of Aahana, has executed immaculately what her father envisioned - a luxury resort offering the best of both worlds. Big on eco-tourism, Aahana is a testimonial of Ayu Tripathi's endeavor as a propagator of sustainable travel. Mr Romesh Barlow is another example of how Ayu and her father have wanted to shape Corbett Tiger Reserve as a refined and unique experience, tucked in luxury, nurtured in nature. "Take care of nature and nature will take care of you," is Ayu Tripathi's big philosophy in life.
Big on eco-tourism, Aahana is a testimonial of Ayu Tripathi's endeavor as a propagator of sustainable travel.
My favourite part was when Mr Barlow showed me how they conserve water and manages solid waste in the property. The water conservation system is driven by Root -Zone Treatment through Cannae plant. This means, that the plant effectively recycles their waste water which is used for safe areas like gardening effectively negating the carbon footprint. Aahana's pathways have been designed which allows rainwater to seep through them, thus maintaining the underground water table. If this is not impressive, I don't know what is!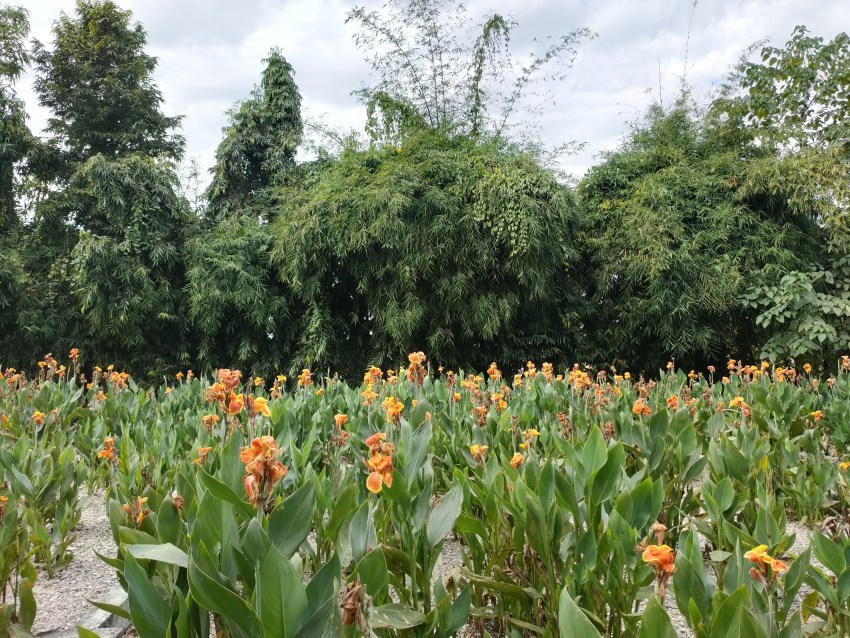 Interestingly, these practices are carried over their solid waste management processes as well. All of the organic waste generated within the property is decomposed and utilized as manure for Aahana's gardens and organic farming. The non-biodegradable waste is collected, segregated and sent for recycling, maintaining the ecological balance within the resort. I could see empty paint boxes used as dustbins and paper bags made out of used newspapers. That takes care of recycling and reduces pollution drastically.
All of the organic waste generated within the property is decomposed and utilized as manure for Aahana's gardens and organic farming.
Buzzing with information, I stood to appreciate how beautiful the Sewage Treatment Plant actually looks, beyond all its science and filth.
As if this wasn't enough, Mr Barlow explained how the power infrastructure was planned using high conducting transmission lines to minimize energy losses. Well, what I understood, that Aahana: The Corbett Wilderness is taking the environment seriously and how!
A fresh, hot shower and a delectable Kumaoni lunch later, I geared up for the safari. It is difficult to spot tigers during winters, but Mr Barlow assured that the jungle itself is so vast, beautiful with exciting things at every turn, it was hard to be disappointed.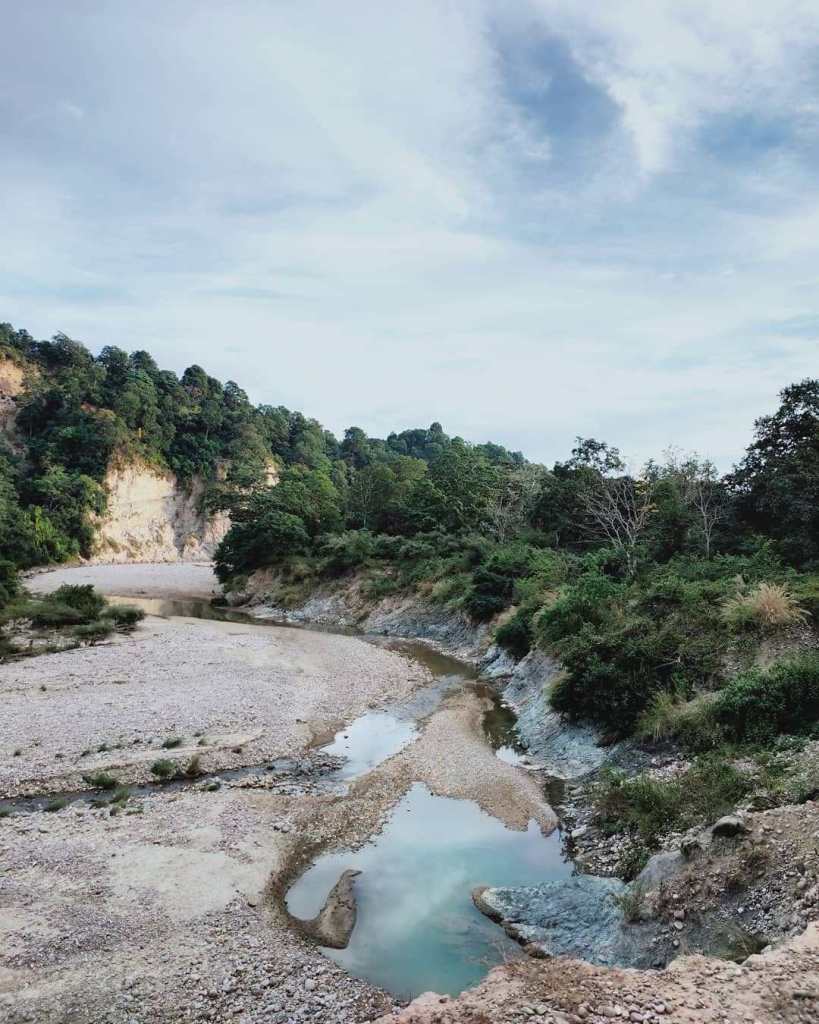 The speeding gypsies across the river-carved terrain with sal and teak lined at the sides of the road, made the whole journey worthwhile. There were numerous birds to be seen, chirping. A cautious deer every now and then would spot the vehicle, stare at it for a moment, before sprinting towards the bushes, till it became invisible. Elegant peacocks would strut about gracefully in the clearings, as clueless peahens would flock together to reject the male's vainglorious attempt. But my highlight of the trip was when I witnessed a mother elephant with her kid, the former trying to feed the calf broken branches, and all I could see was the majestic trunk swaying amidst the foliage t o meet another smaller one. I was happy!
My eight Corbett visit was complete and satisfying, thanks to Aahana's zealous endeavour to keep every guest satisfied with the utmost fervour.