Indian is land of rich history and countless unimaginable stories. Some of the story is well said and popular and few are covered under dust of time.
One among them is related to Ram Raja Temple of orchha situated in Madhya Pradesh.
HISTORY
Orchha was founded in 1531 by the Bundela Rajput chief, Rudra Pratap Singh.
The story of Ram Raja Temple according to many local people "The King of Orchha Madhukar Shah Ju Dev was a devotee of Lord Krishna while his wife Queen Ganesh Kunwari was a devotee of Lord Ram.
One day king asked the queen to accompany him to Braj, Lord Krishna Janambhumi, But queen was willing to go Ayodhya.
If you are so willing to go Ayodhya Plz proceed, but return only with Lord Ram as a child form with you. I will on your God and devotion after that only.
Queen has left for ayodhya and start devoting herself to Lord Ram. After a rigorous worship at the bank of of Sarau river, finally Lord Ram was happy with her devotion and appeared.
Queen asked Lord Ram to come Orchha. Lord Ram agreed and ready to come with her in child form.
Since then orchha has famous for Ram- Lala Darbar. Number of devotee is coming every year for seeking Lord Ram Grace.
Major Attraction:-
1.Ram Raja Temple
This is the main Attraction of Orchha and one must visit here to take blessing of Lord Ram
• Morning - Aarti 8 AM – Closing 12 PM
• Evening – Aarti 8 PM – Closing 11 PM
•Temple remain closed from 12 PM to 5 PM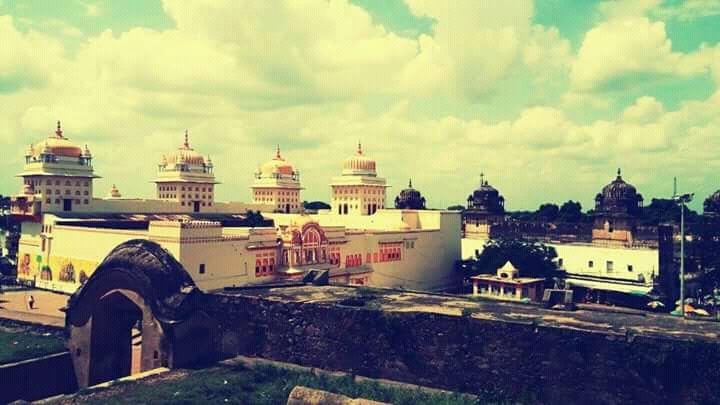 2. Chaturbhuj Temple

The temple was originally built to deify Lord Rama, as the chief deity, which was installed in the Rama Raja Temple. At present an image of Radha Krishna is worshiped in the temple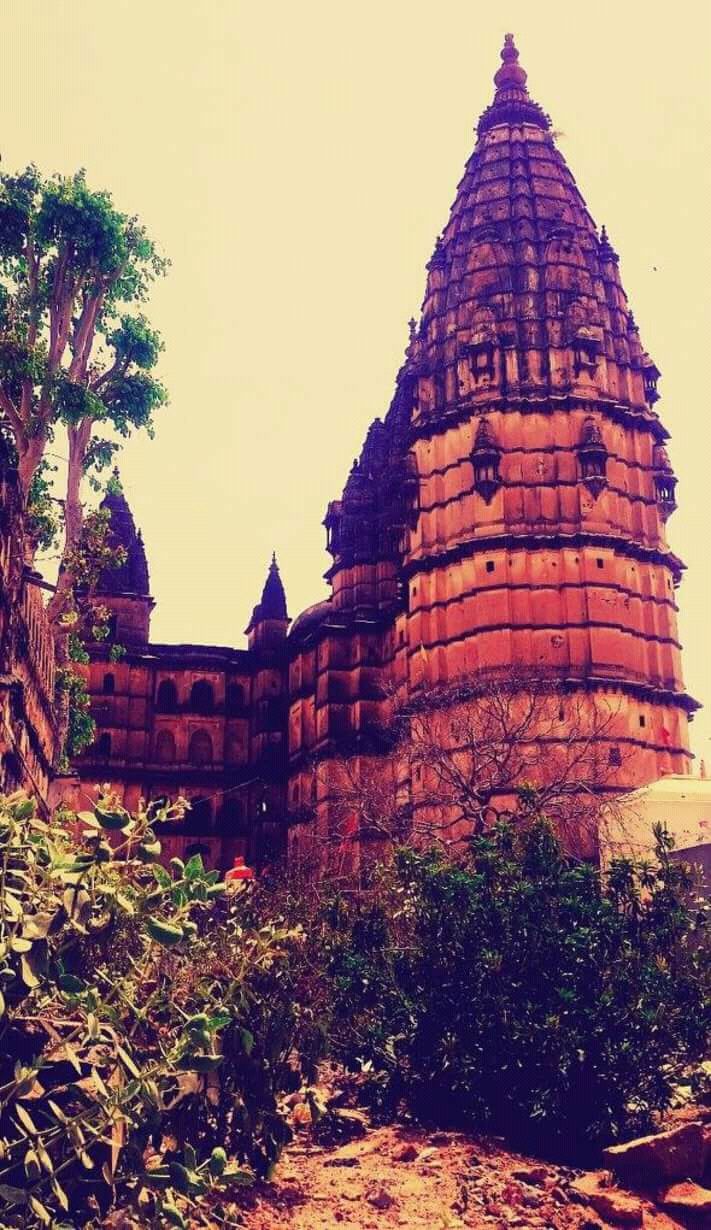 3. Lala Hardol Temple
Lala Hardol temple is near to Ram Lala temple and it is a must visit. This temple is very famous in this region and first marriage invitation card of every marriage in the region is offered to this temple before distributing it to other places.
4. FORT

Raja Mahal , Sheesh Mahal and Jahangir Mahal are the main places situated in main complex.
Raja Mahal , where the kings and the queens had resided till 1783 and it was abandoned afterwards.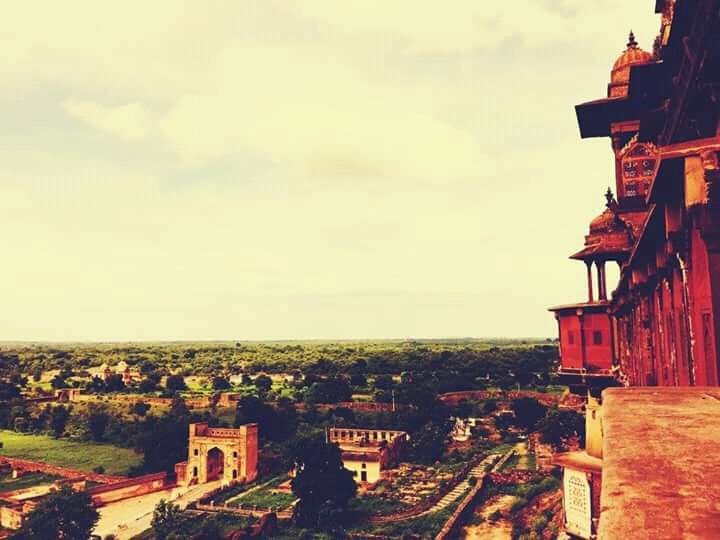 Sheesh Mahal has converted into hotel & Restaurant. One can give a treat to its taste buds here.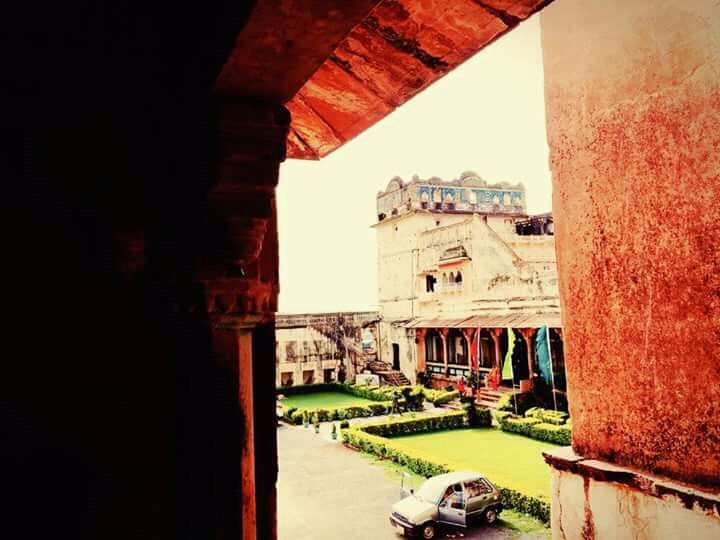 Jahangir Mahal is built in four levels with elegant architectural features of both Muslim and Rajput architecture. Its layout is a symmetrical square built in the inner courtyard of the fort and has eight large domes.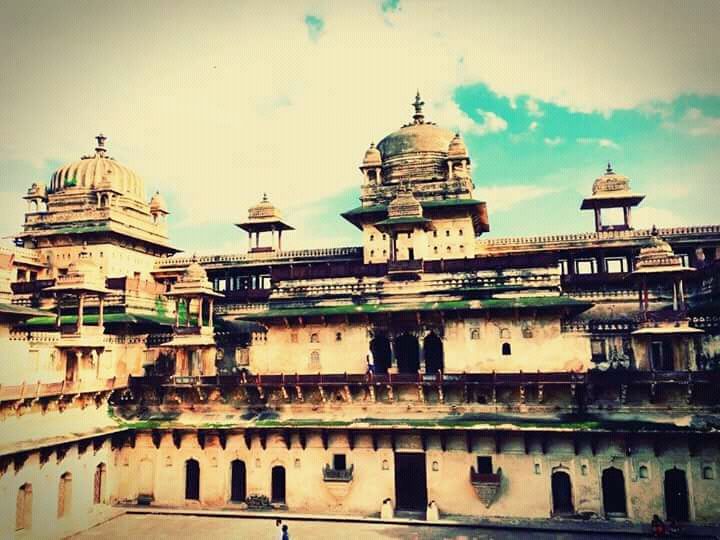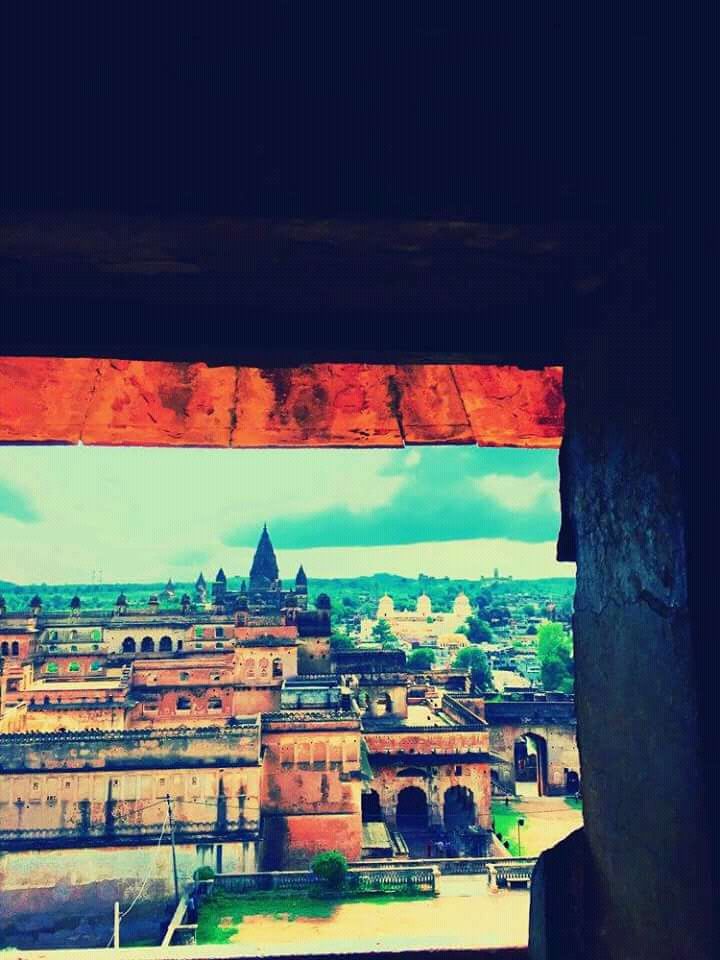 5.Music and Light Show
Best way to relax and listen the history of places. Music and light show is shecduled in Raja Mahal.
Timing : 07:00 to 8:00 PM- English, 08:00 to 09:00 PM - English (Timing is varying at winter season)
6. Adventure Sports
Orchha is sitatued on the bank of river Betwa. one can give a try to river rafting and Kayaking here.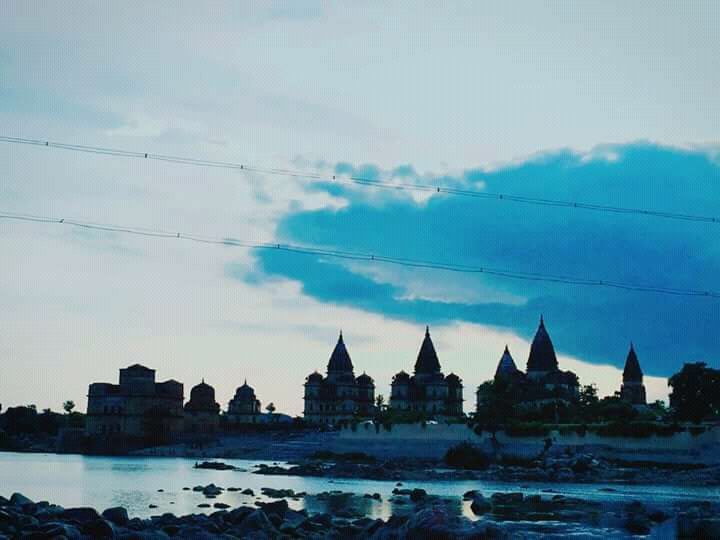 6. Near By places
one can give a visit to Parichha Dam, Matatila Dam and Jhansi fort in spare time.( It will Required one extra Day)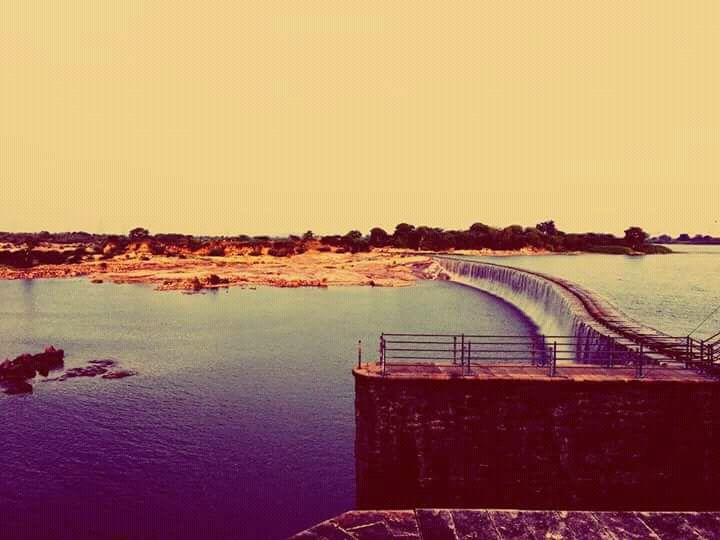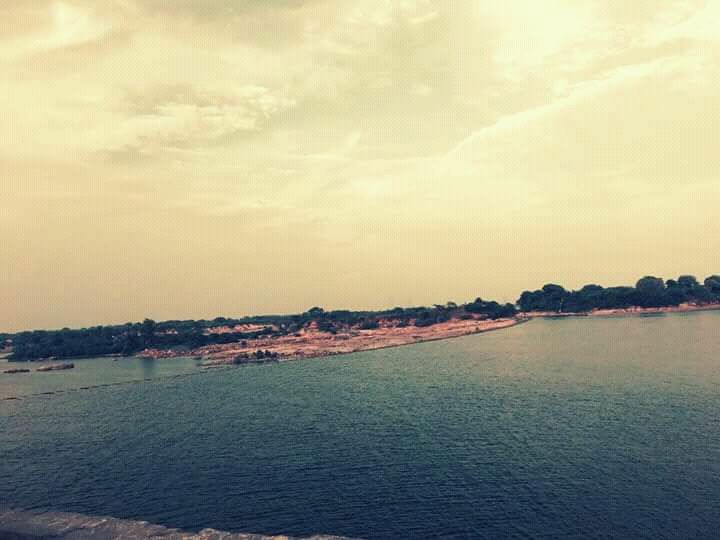 How To Reach
Plenty of train is available from delhi to jhansi. one can choose timing as per their convenience. Orchha is approximately 16 KM from jhansi station. Number of taxi/Auto is available at railway station.
Best time to travel : Oct to March
Where to stay:-
Number of home stays are available and if one want to feel the culture stay among the local. For Luxury stay Sheesh Mahal, The Orchha Resort & Bundelkhand Riverside can be opted.
FOOD:-
There is numbers of good restaurant available. if one is fond of street food, Shop available at entrance of temple serving , Poori with Raita can be given a try.