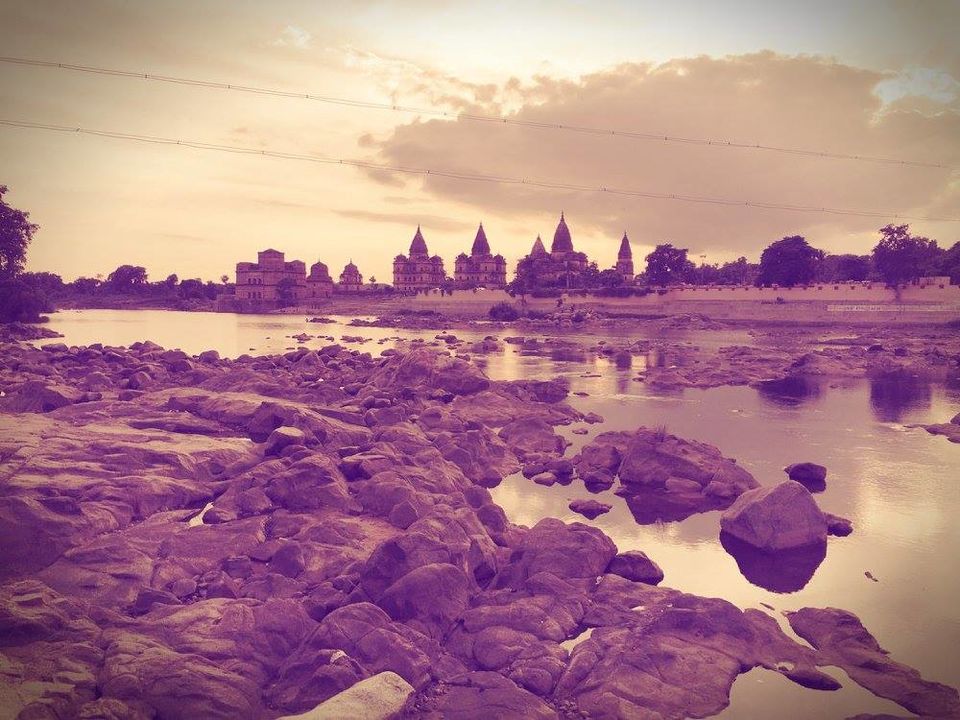 Bundelkhand, The hilly region is now divided between the states of Uttar Pradesh and Madhya Pradesh, famous for 2 women and both were the warrior...
Maharani Laxmi Bai and
Mastani who is quite popular after Bajirao Mastani Movie also belonged to Bundelkhand
Apart from these 2 many more popular persons belongs here who create history like: Goswami Tulsidas, Padma Bhushan Maithili Sharan Gupt, Bandit Queen Phulan Devi and many more
Our history's golden chapter written here...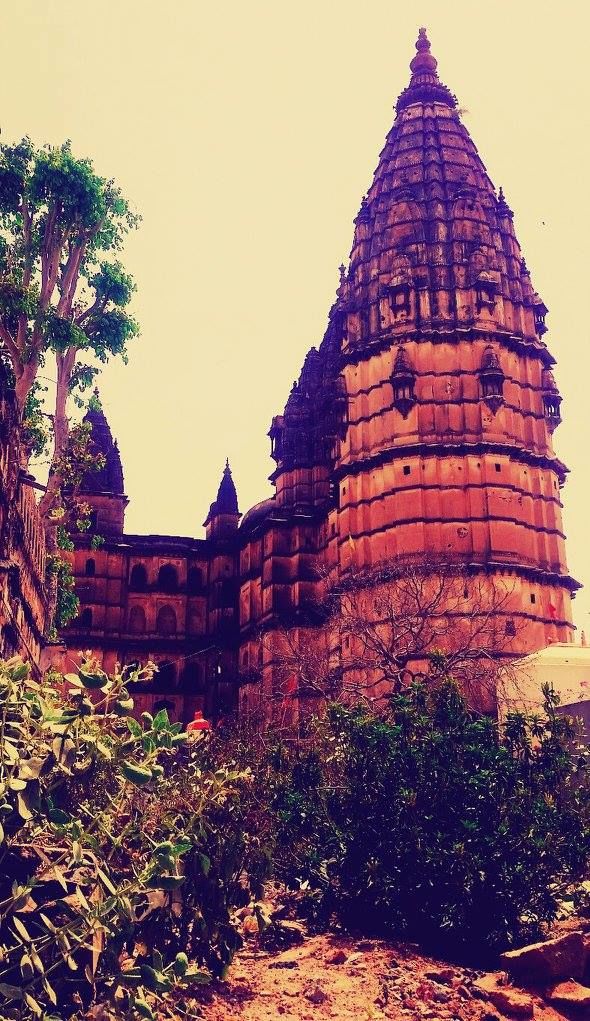 This temple is visible from Rani mahal
After Visiting these places we feel like lil bit hungry so we decide to eat local food which is available in the ground of Ram Raja Temple. It's yummy hot poori subji with raita and fried Mirchi. Highly recommend that atleast try once.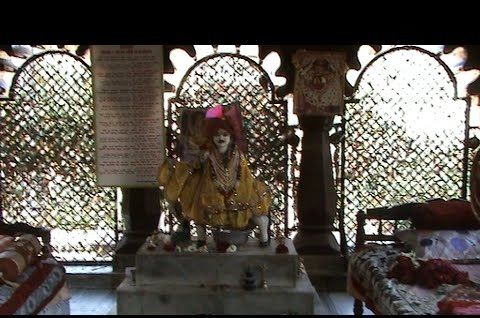 These are some pics of Fort I think this explains everything that the beauty lies in this place...After roaming around we enquire about light and music show timing and as the show timing is lil late so we have time to visit Betwa River which is also nearby you can take a walk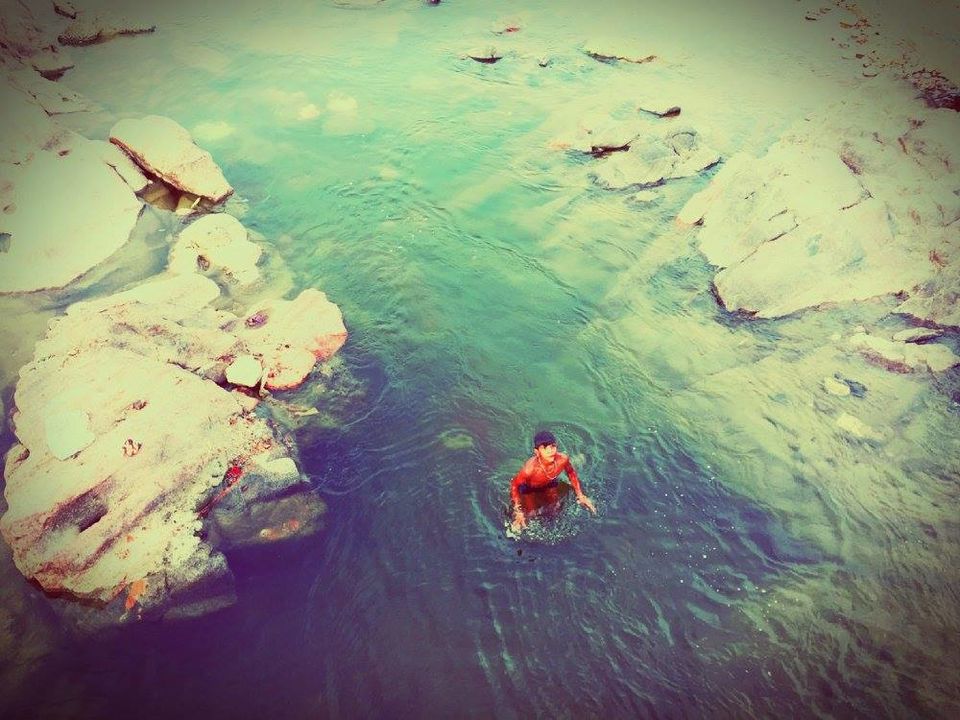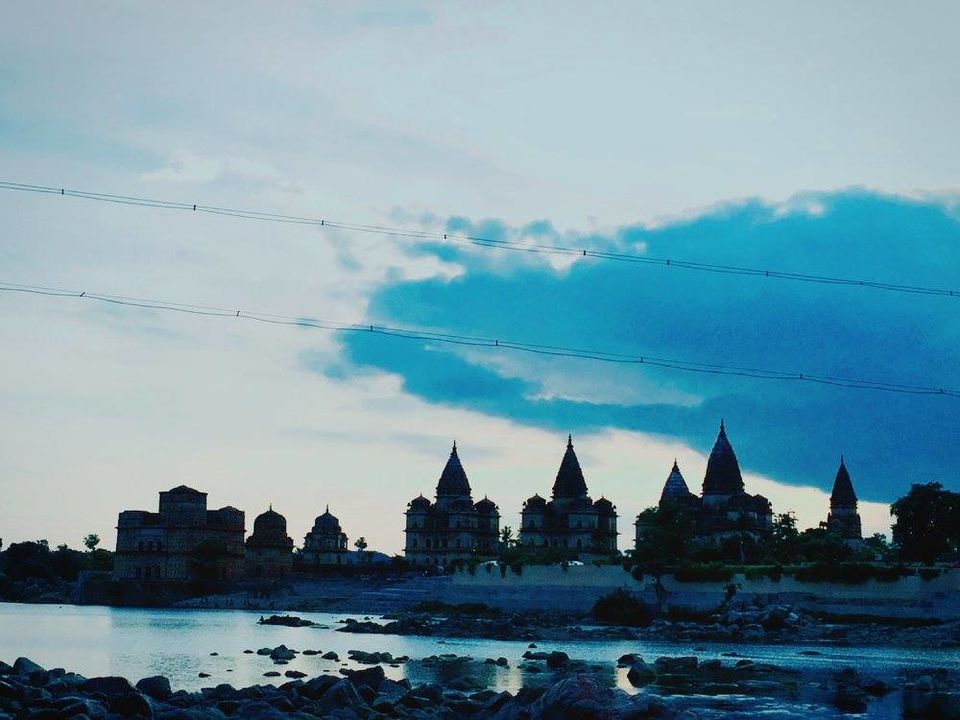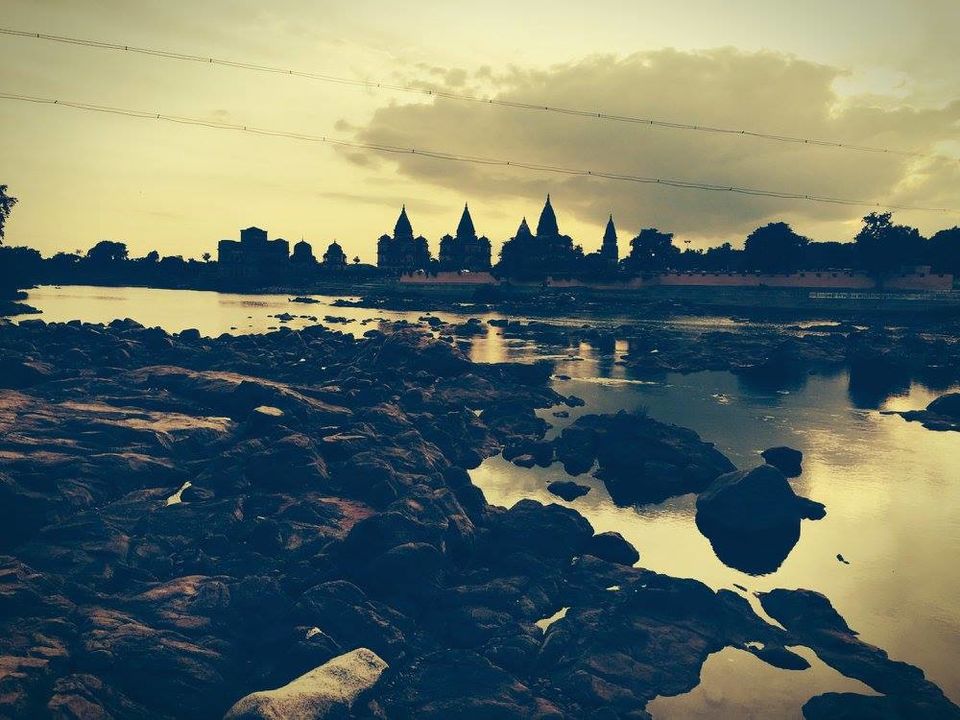 As we see this fort in one and a half hour and light and music show is in the evening so we have time to cover some more places so we go to see the Parichha Dam You can feel cool breeze because of water and also there are so many things for munchies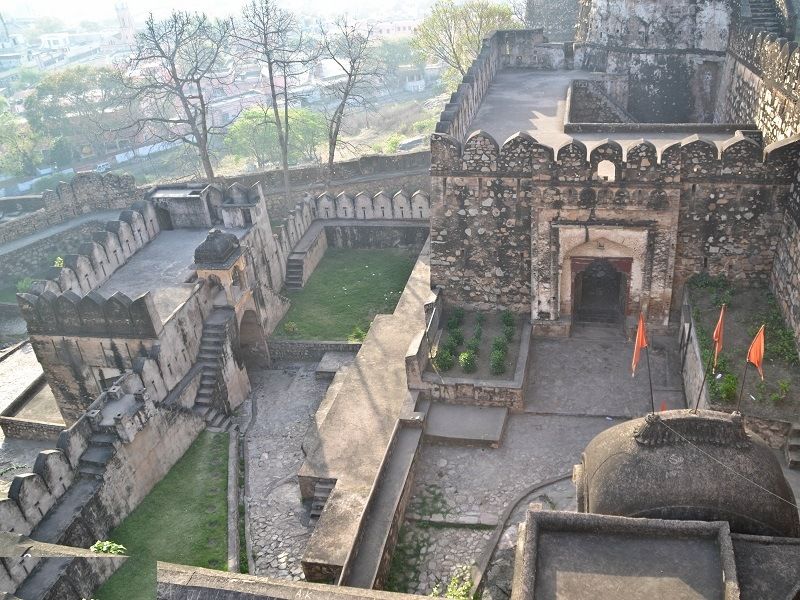 After this we run to the Railway station because we have train to Delhi so that we can reach Monday morning and join our offices.. we take good rest in train and reach Delhi with lots of memories and added knowledge of History of our India... and yes we spend our weekend to gain knowledge about women empowerment which was in India from ancient time....
Frequent Searches Leading To This Page:-
history of bundelkhand, jhansi orchha tour package, orchha holiday packages, orchha madhya pradesh places to visit, orchha madhya pradesh tourism
We start our Journey from Delhi on Friday night via Train to Jhansi ... I think Train is the best and cheap because it hardly takes 6-7 hours to reach there and I think its pretty comfortable as well... After office, you can take the train and reach Jhansi on Saturday early morning...
Jhansi, the Biggest city in Bundelkhand which is quite developed as compared to other cities in Bundelkhand with a good market, an education hub, transport everything which a city need.
We reach here early morning we were confused that we go to Orccha or stay here and roam and see the local site first...Finally, we decided to go to Orchha because we have returning ticket from Jhansi.
The distance between Jhansi to Orchha is around 20KM but Jhansi is in UP and Orchha is in MP. You can Book Tempo or Cab for a full day or you can find Tempo which takes around 50rs and leave you in Orchha. If you are 3 4 people and want to come back in evening then I suggest booking for the whole day because in eve It's difficult to find convenience from Orchha to Jhansi.
Our plan is to stay there not far but at least Orchha is far from the city and surrounded with greenery and Betwa River which give you refreshing atmosphere so we took the tempo to reach there its cheap transport but its good. We already booked a hotel via online so that we reach there, checked in and freshen up... We talked to reception regarding places to visit nearby.
There are so many good resorts and hotel according to your budget and your choice like: Bundelkhand Riverside, Orchha Resort etc
First, we go to Ram Raja Temple and attended Morning Aarti
Aarti Timing:
Hindu Calendar Phagun to Kwar (February to October) 8:00 AM and Shyam Aarti 8:00 PM
Kartik to Magh (October to February) 9:00 AM and Shyam Aarti 7:00 PM
A great history attaches to this temple that King of Orchha devotee to Lord Krishna But Queen devotee to Lord Ram. One day they have a conflict between them to either go to Braj or Ayodhya.Both are rigid with their decision at the end King told to Queen that you go to Ayodhya but you only return if you come along with Lord Ram in child form.Queen go to Ayodhya and Here she told that Made a big temple for Lord Ram which name is Chaturfuj Temple...
Orchha Fort (Mastani's Home) is just in front of Ram Raja Temple around 5 min walk... You can take a ticket its for 15rs each... There is a hotel called sheesh mahal is also open in the fort by govt. but it lil bit costly so if you can afford it you can stay here and feel like king and queen.
The beauty of this place remains till date you can see the beauty and feel the royalty when you roaming inside the fort.. history carving on the stone so you can read this by yourself or take a tour guide who explain all things in details.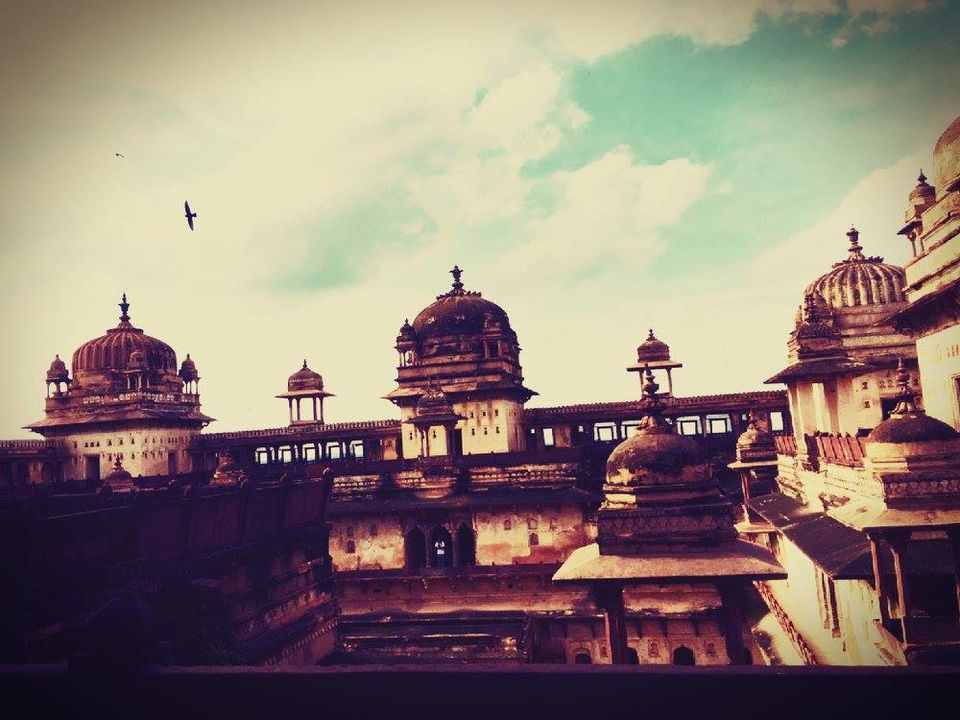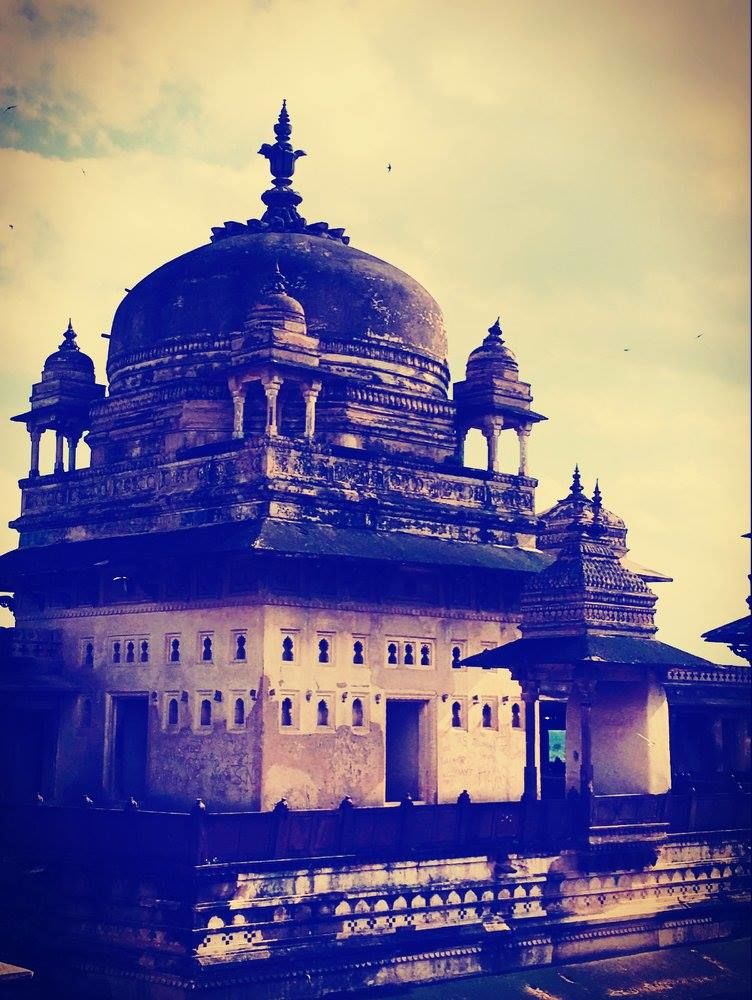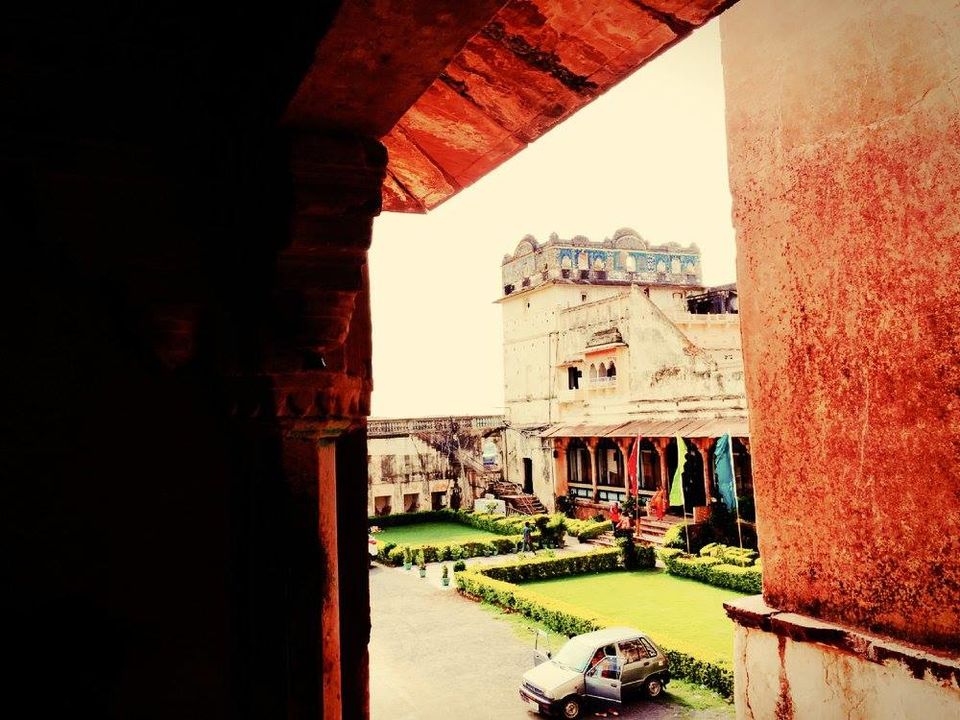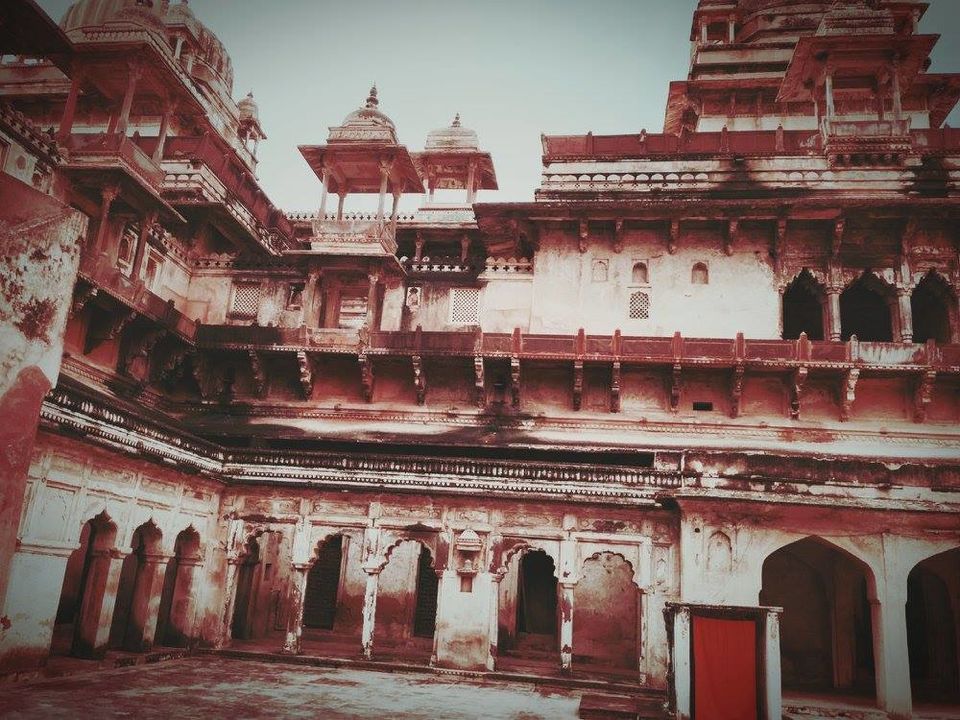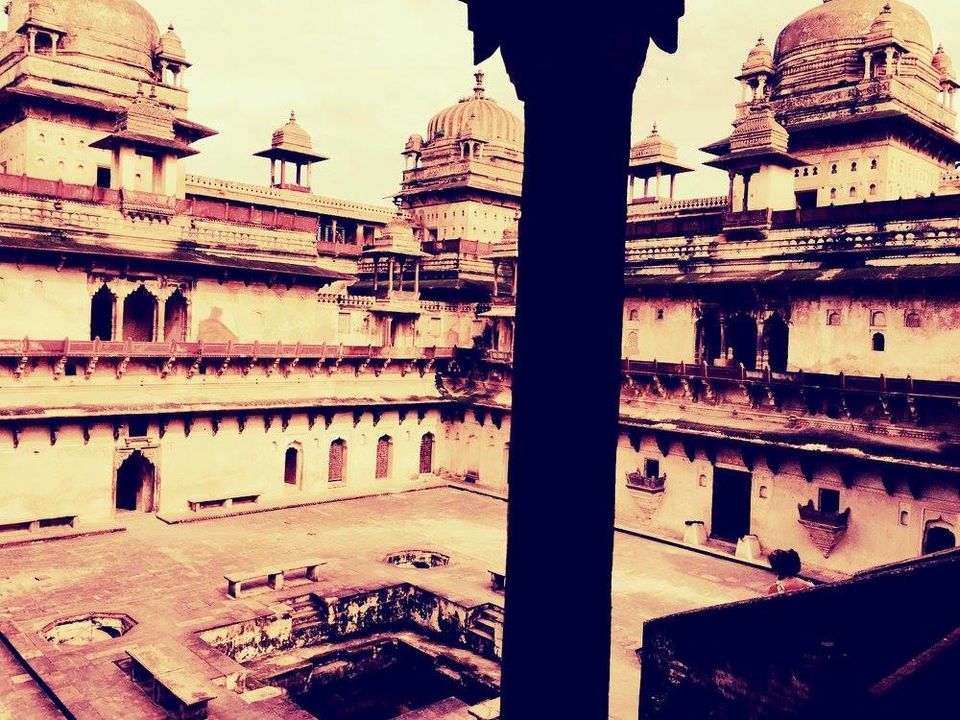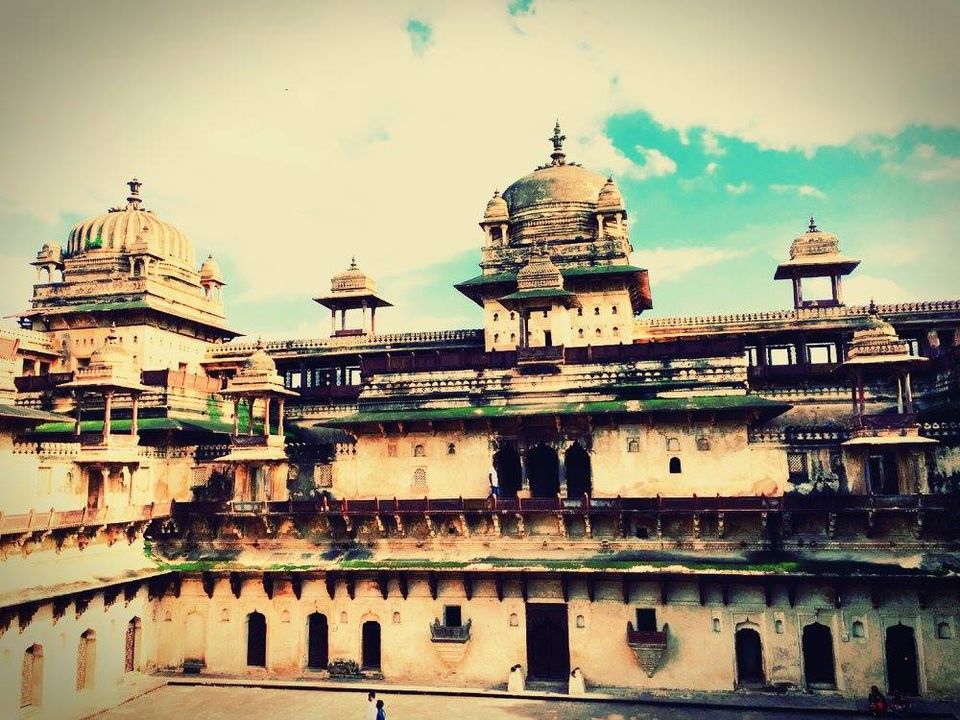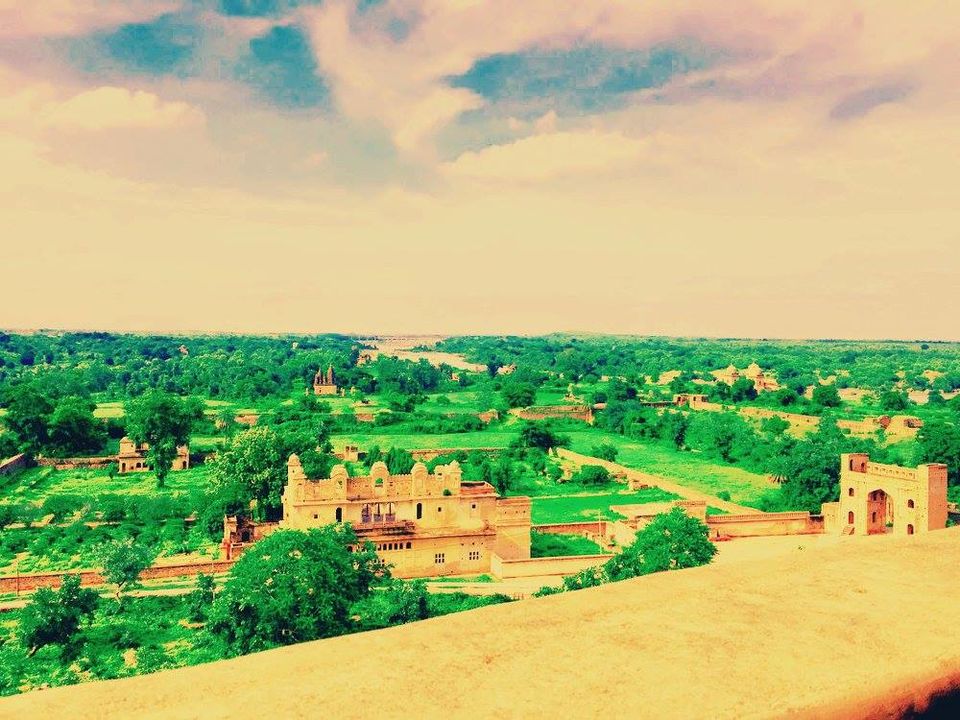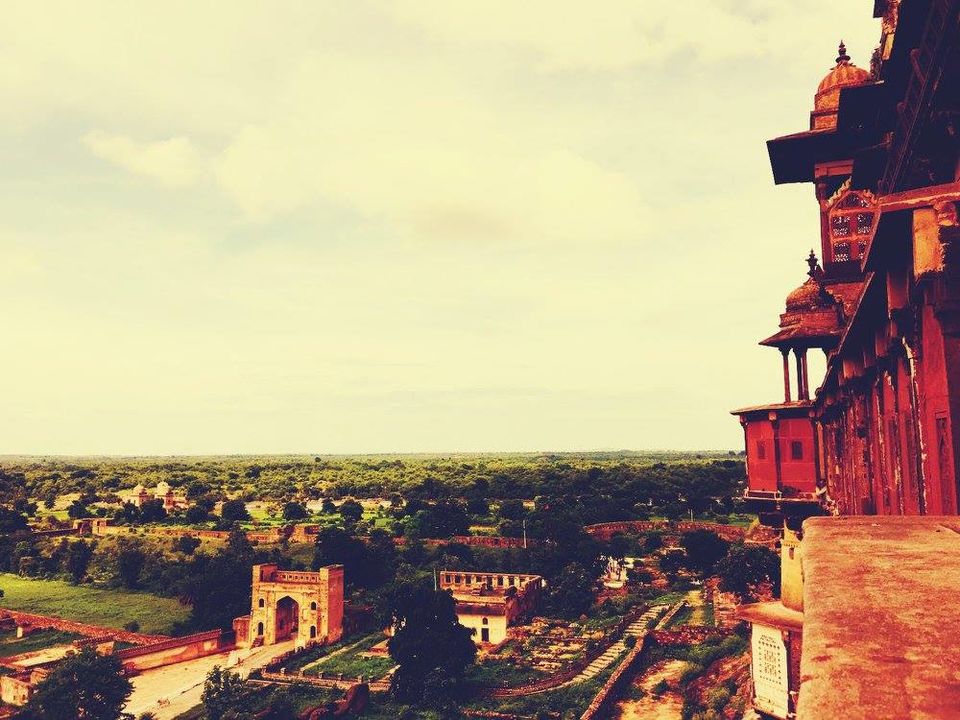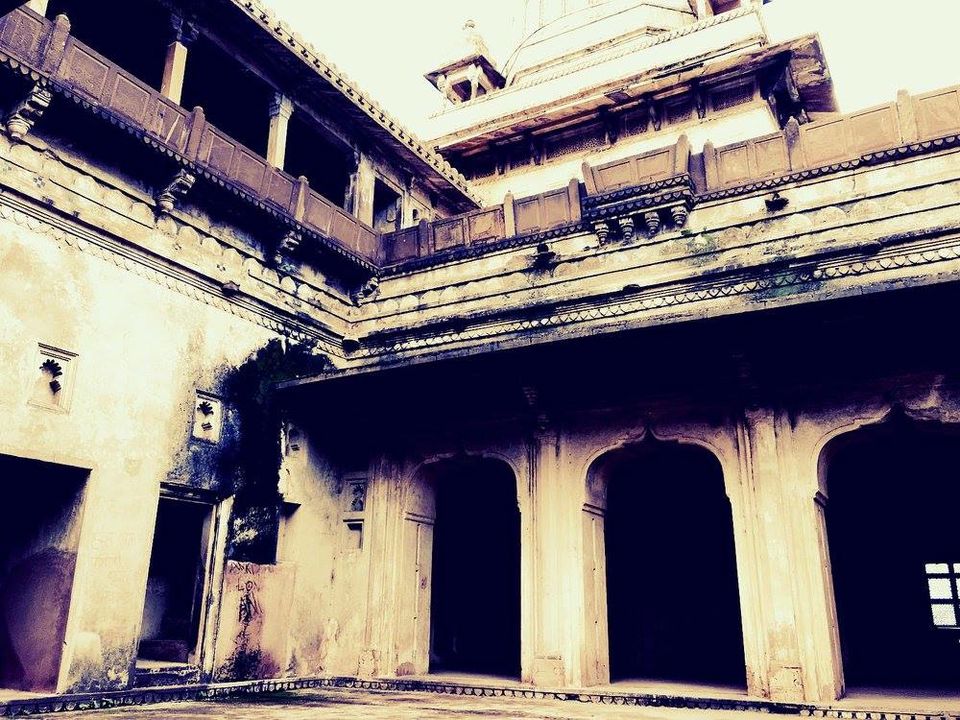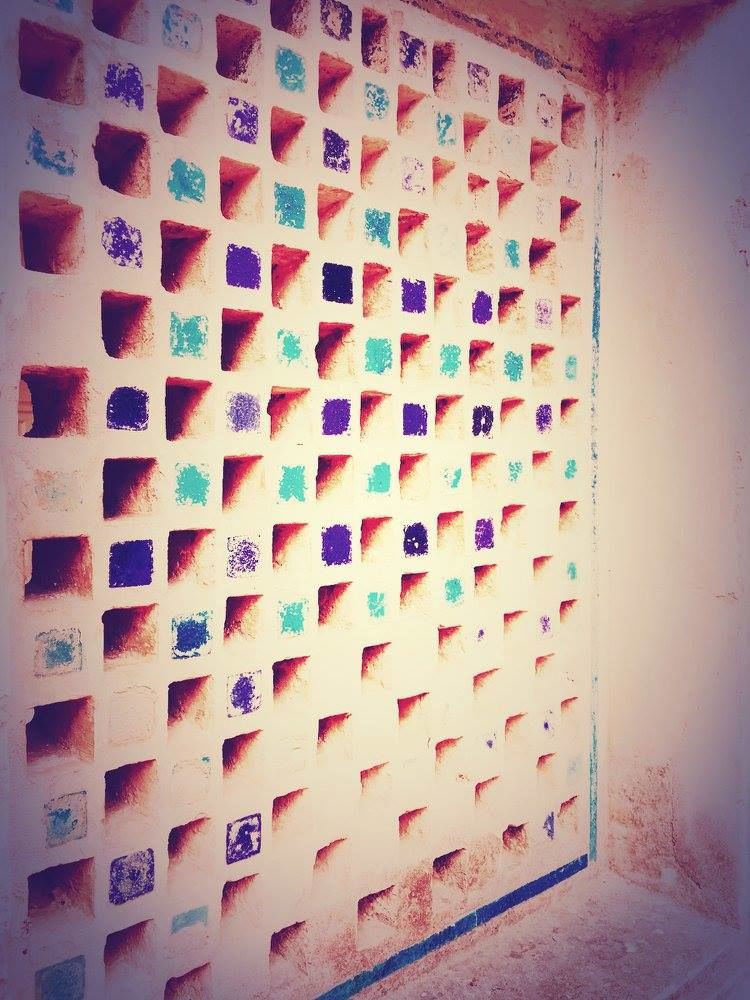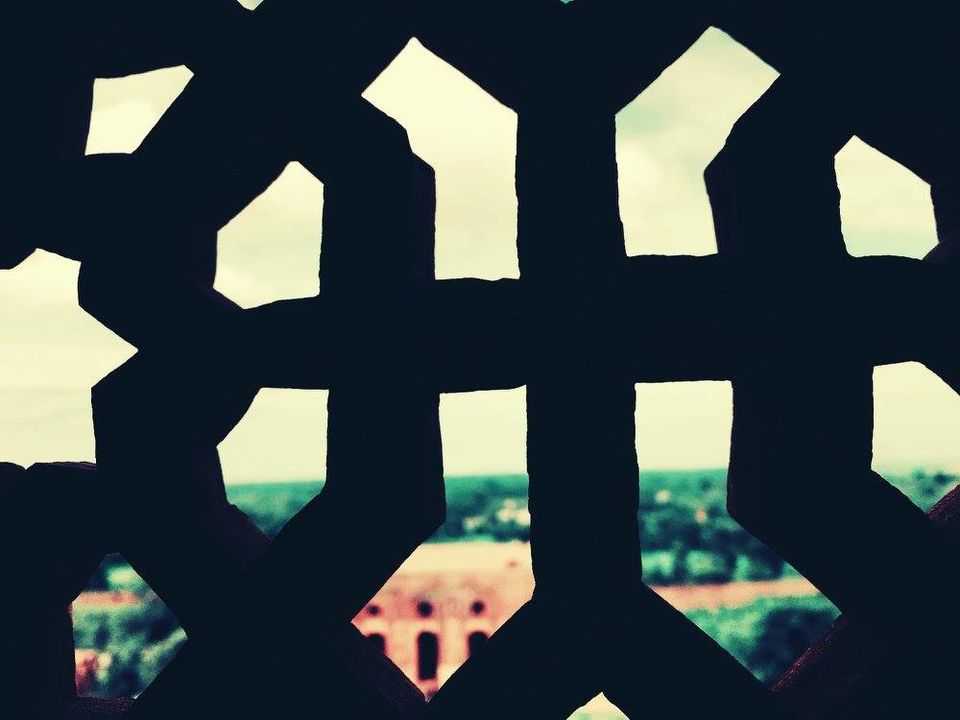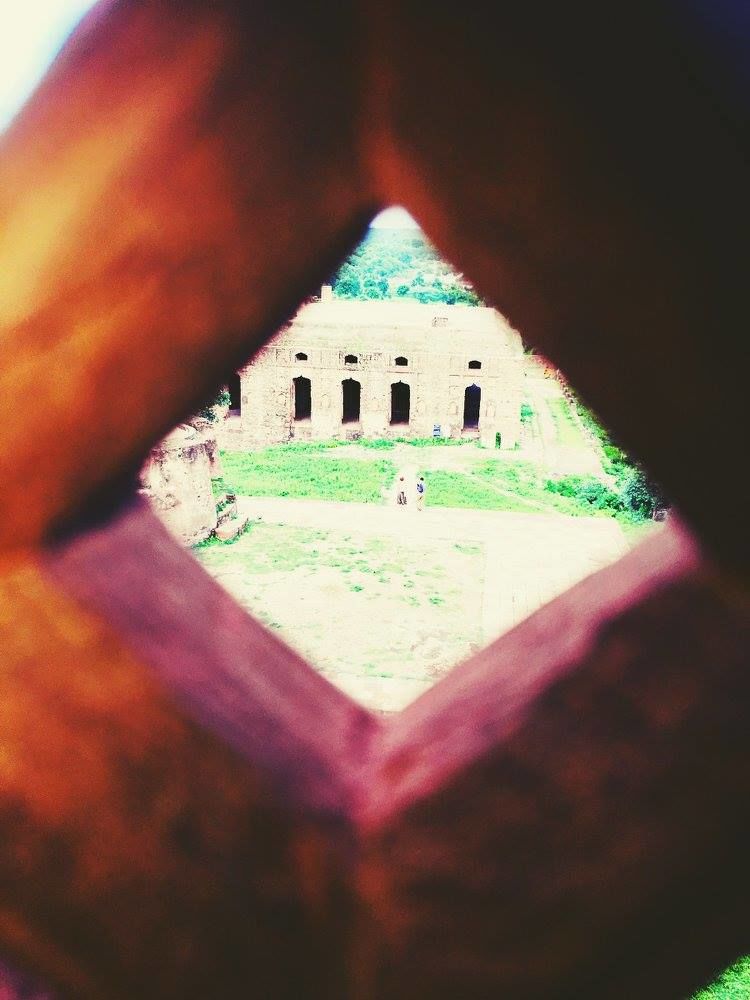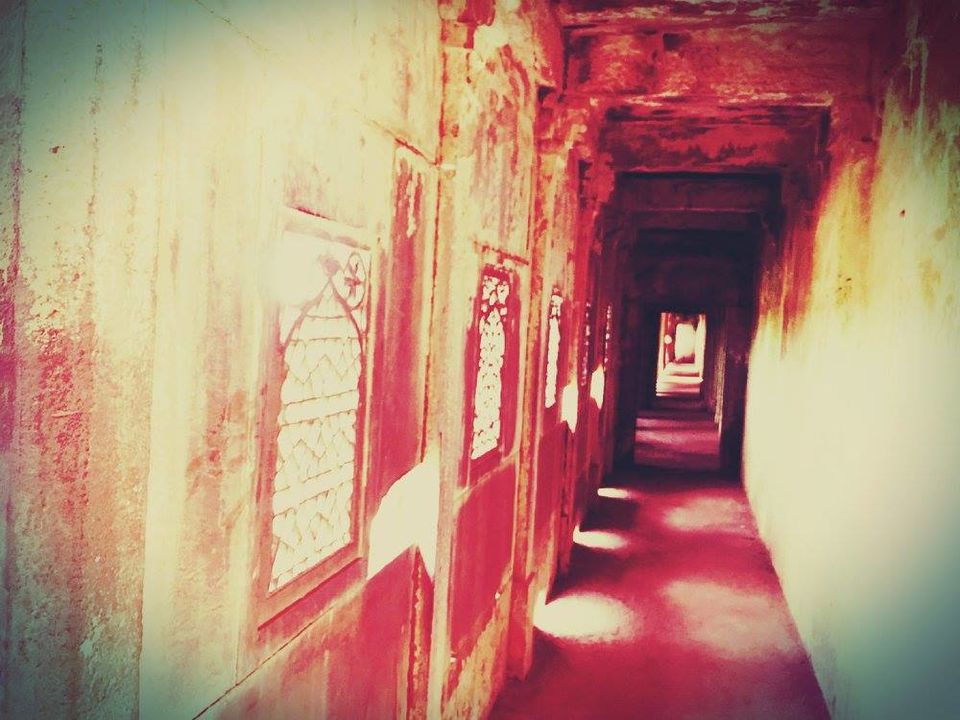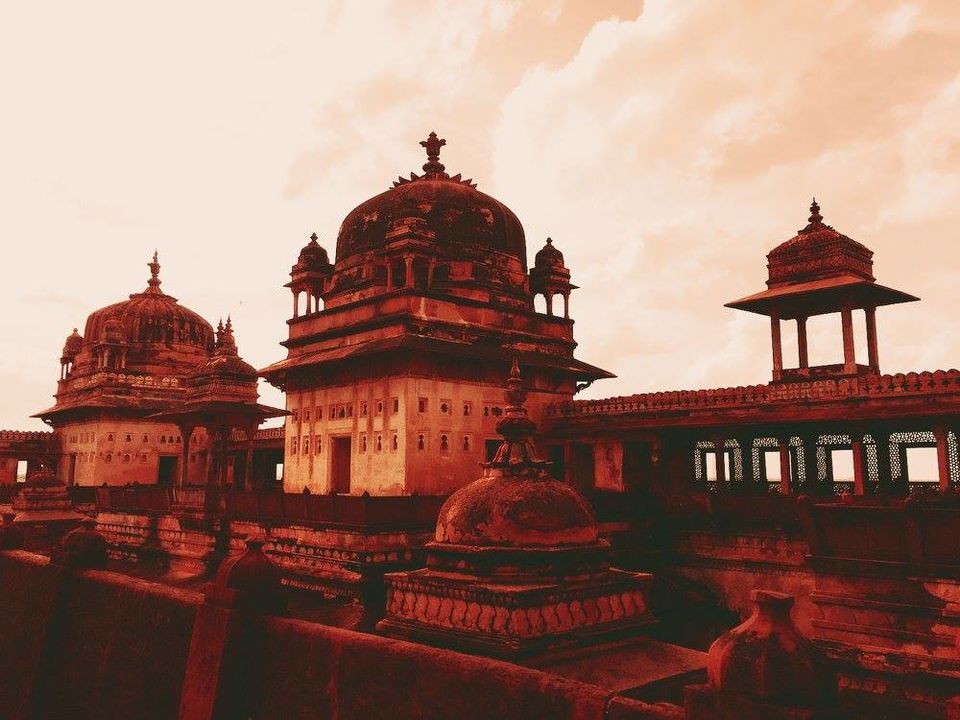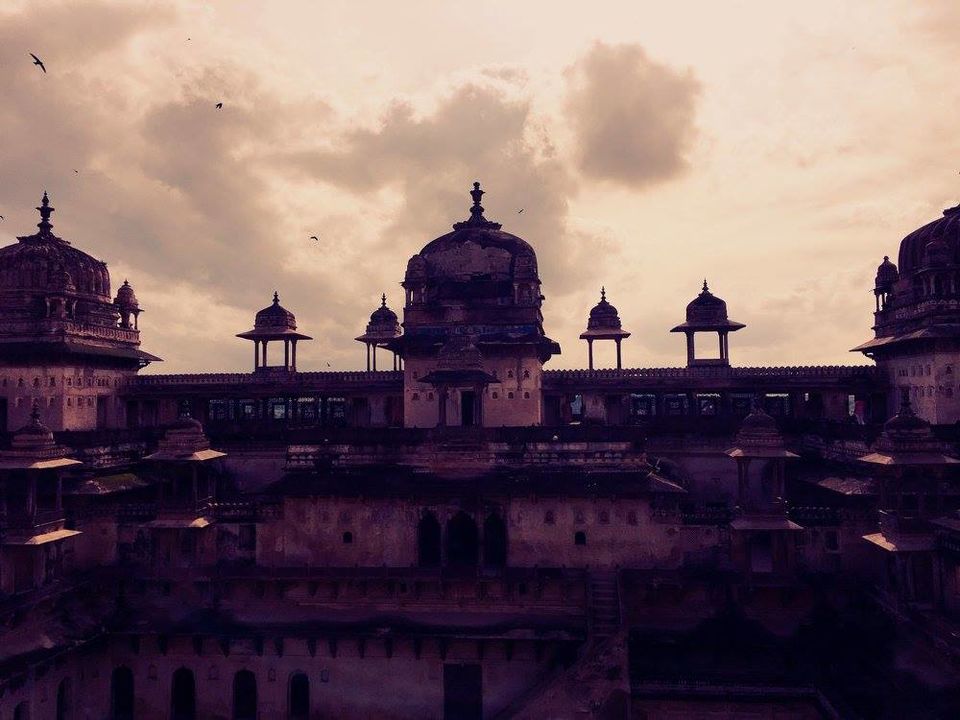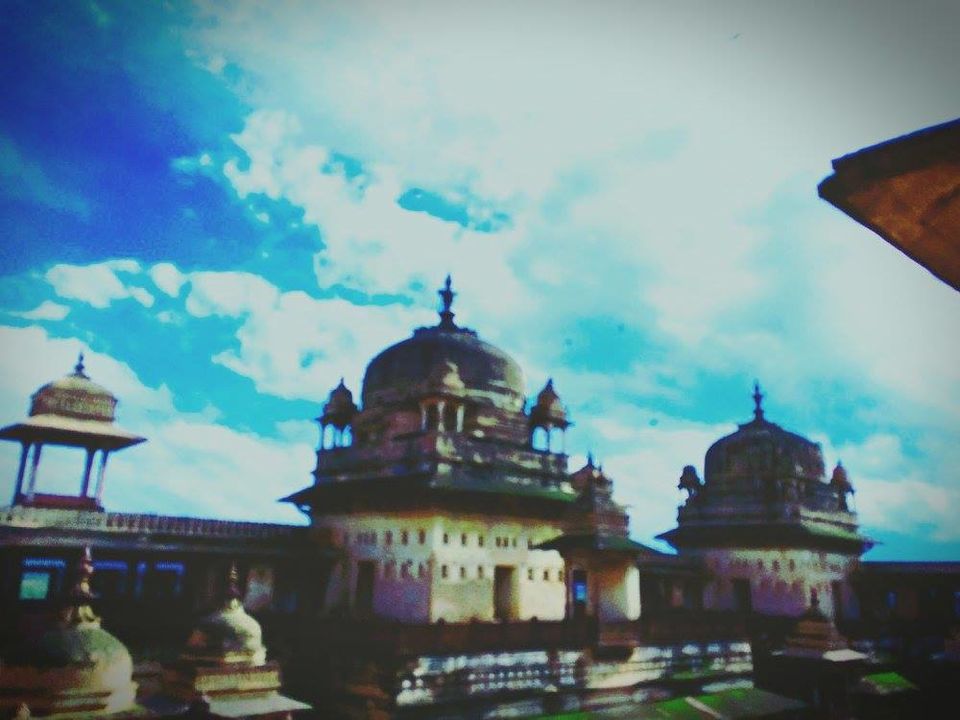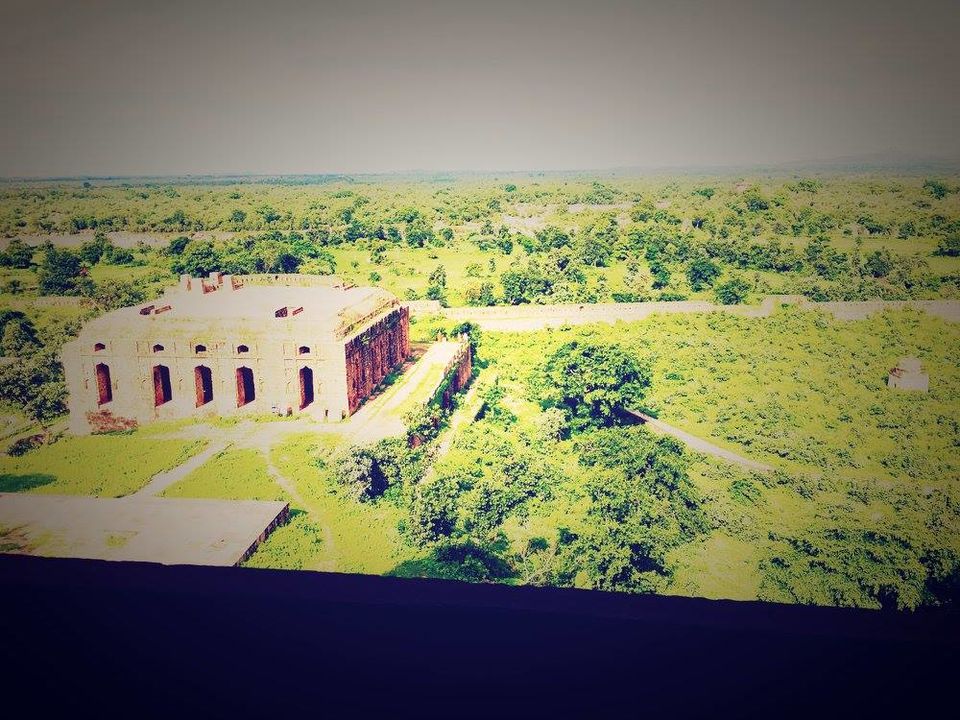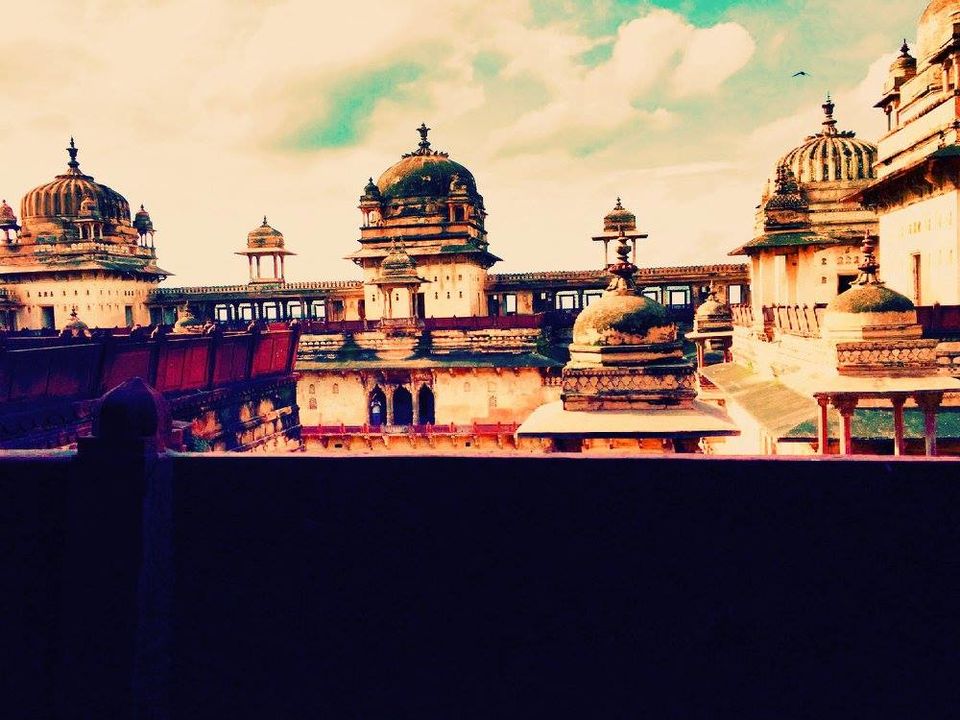 In the morning after breakfast, we come back to Jhansi and Visit Rani Laxmi Bai Fort.
From my childhood, I always listen
"बुंदेले हरबोलों के मुँह हमने सुनी कहानी थी,खूब लड़ी मर्दानी वह तो झाँसी वाली रानी थी"
and admire Rani Laxmi Bai for her bravery... and today is the day when I am going to see her fort and the place where she fought like a real warrior or you can say like a lioness
The Fort is maintained and every stone of the fort explain the greatness of the fort.As we all know the story of Rani Laxmi Bai here you can feel that because this place show where she lives how she lives and from where she jumped on the horse with her adopted son. There is also 1st Machine Gun in India. and yes Please Don't miss the light and music show.
She wanted to see this temple every morning when she woke up
Queen reach Ayodhya and pray to Lord Ram that he come along with her to Orchha after 1-month regularly prayer nothing happened then she decides to drown in Saryu because without him she cant go back. when she jumps into Saryu, Lord Ram come in the form of child and tell her he is ready to go with her but on the certain condition, one main condition is once she put him a place he remains on the same place forever you can't change it. She agrees and comes back to Orchha. King come for welcoming his wife and Lord Ram. When she is about to reach Chaturbhuj temple accidentally she put him near that temple and as per the condition Lord Ram sit there for forever then they made another temple near the Chturbhuj temple where queen put Lord Ram Its called Ram Raja Temple
After visiting this we go to Dinman Hardaul's Palace which is near Ram Raja Temple it will take 5 min to reach there...
Hardaul Ji is very famous in Bundelkhand and every people worship him like a God and also send the first invitation to him of every marriage. A great story attached to it :
Lala dinman hardaul singh bundela was the brother of Jhujjar Singh Bundela, who suspected (after seeded by the mughal king) his wife of having an illicit relationship with hardaul . He ordered his wife to poison Hardaul to prove her innocence, and Hardaul willingly accepted it, as he knew everything. Just to prove his sister-in-law's innocence, he took poison leads to end his life. But when her sister's daughter marriage was fixed she go to his brother to invite him but he told to go and invite your loving brother Hardaul she goes to his Samadhi and cries. Local people have the myth that Hardaul Ji attends that marriage and perform rituals of Mama.
The most important this is when you are there you can't miss the Light and Music Show in which they explain the whole story of Bundelkhand with colorful lights and music. This show timing is lil late that's why I suggested you to stay in Orchha rather then Jhansi. After the whole tiring day, this is a relief and summarize whole day trip in the story which you can hear by sitting there and also see fort with different light. I can also write the whole story but I want you to go there and experience yourself.
Show Timing:
English: 7 to 8 pm and Hindi: 8 to 9 pm
After seeing this we go back to our hotel and taking rest to save energy for next day.
After that, we go back to Jhansi Fort to enjoy Light and music show which explain the whole story of Rani Laxmi Bai...