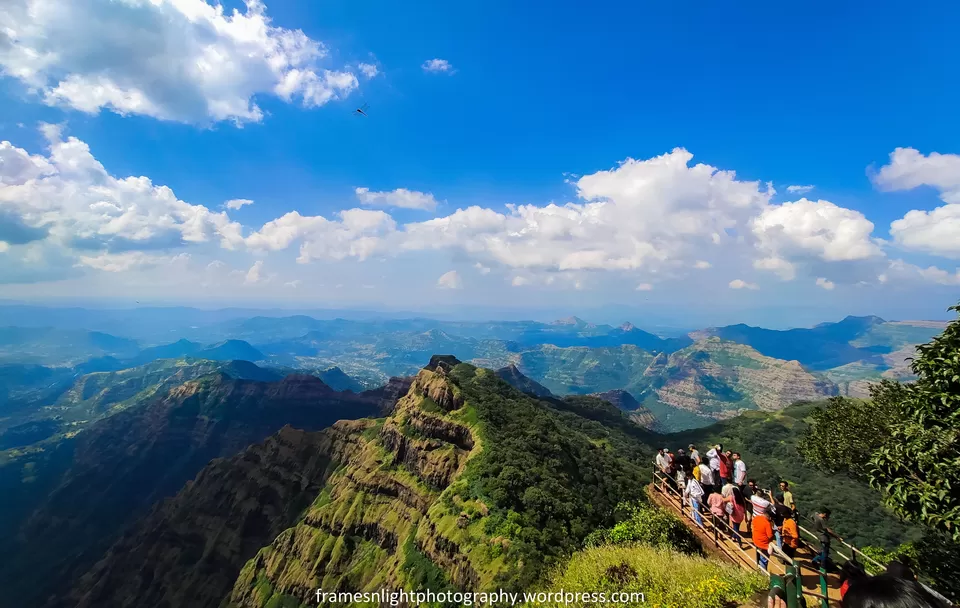 Me and my wife did this trip from Bangalore to Mahabaleshwar and surrounding places on our RE Thunderbird 350.
Bangalore - Belgaum : 516 kms
We had decided to cover the distance in 2 days. Day 1 was till Belgaum. We had booked "Treebo Trend Elite Residency" for our night halt there. The hotel is right in the middle of the market, so a bit of traffic to be faced while getting in. But the hotel is good, with ample parking space. And being in the center of the market, lots of food options for the foodies
Now, the road conditions till Belgaum are a mixed bag of emotions. Till Chitradurga, the roads are butter smooth and we hardly felt the distance. Right after Chitradurga, its as if an invisible line has been drawn which proclaims "Thou shalt not have roads ". Every few hundred meters, there's a diversion ! Some of the diversions have their own diversion !! And when there is no diversion, the road is being prepared for a fresh coat of asphalt, so you are reminded of Bangalore. This condition prevails till Hubli, after which its again awesome roads.
Anyways, we reached our destination for the day after about 11 hours.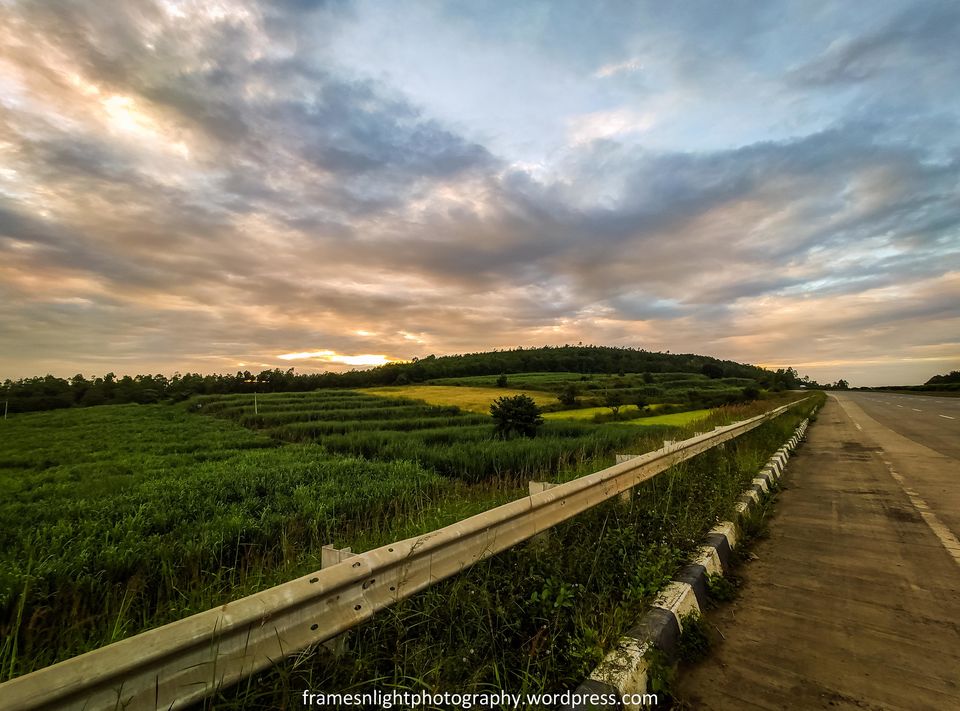 Belgaum to Mahabaleshwar : 294 km
Day 2 began bright and sunny. We started late, with no hurry to complete the 300 odd kms. The roads were a delight to ride on till Satara. Just as we reached Satara, google baba told us to take a left turn, leave the beautiful tarmac and enter the zone of off-roads, no-roads, what-road !!
The next 60 kms took us about 2.5 hours.Welcome to the Medha-Satara road. Now, my off-road loving friends would love this stretch. Dirt, gravel, potholes, diversions... you ask for it , this road has it !! I don't mind a few off-roads. But this road, with saddle bags, tank bag and pillion was testing my patience and riding skills !!
This also enlightened my mind: "Before the Ghat roads, thou shalt have Ghatiya roads".
Anyways, we finally hit the ghat and were welcomed by nature. This almost took away the pain of the last 2 hours Our stay in Mahabaleshwar was "Trend Treebo Hillway Inn". This is nearby the main market and all the places we were to visit later. Let the pics do some talking now.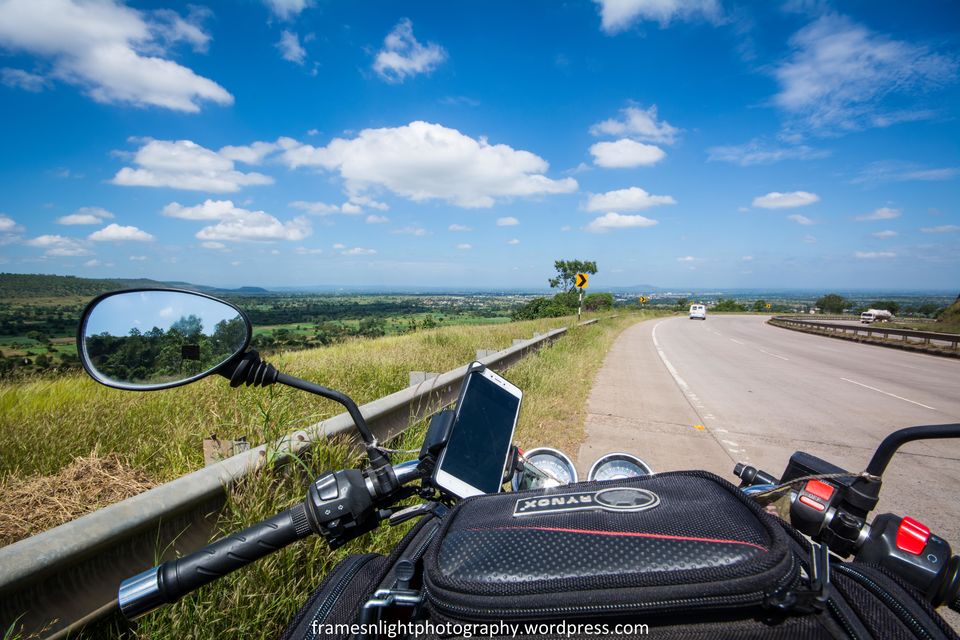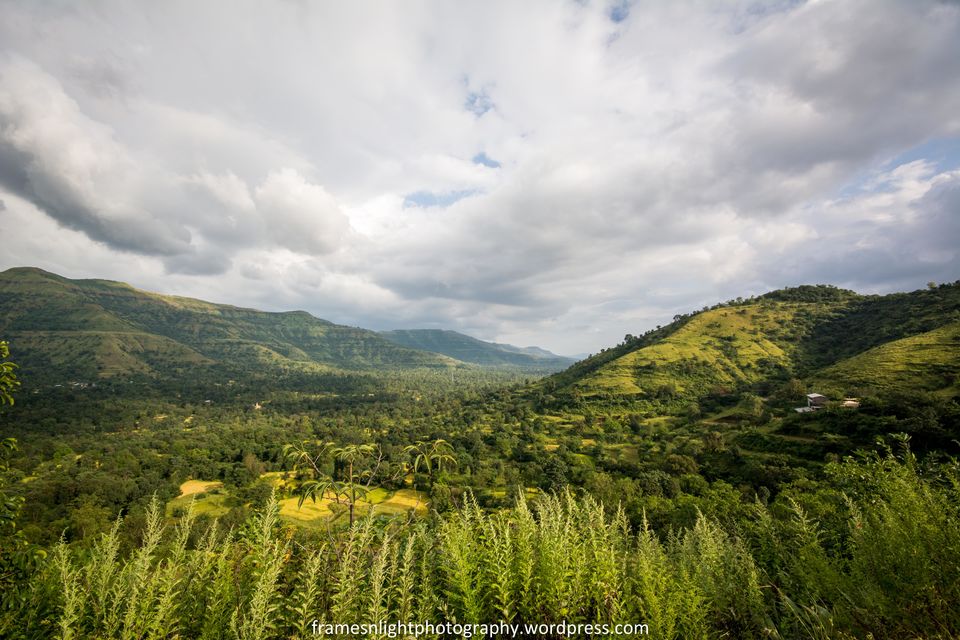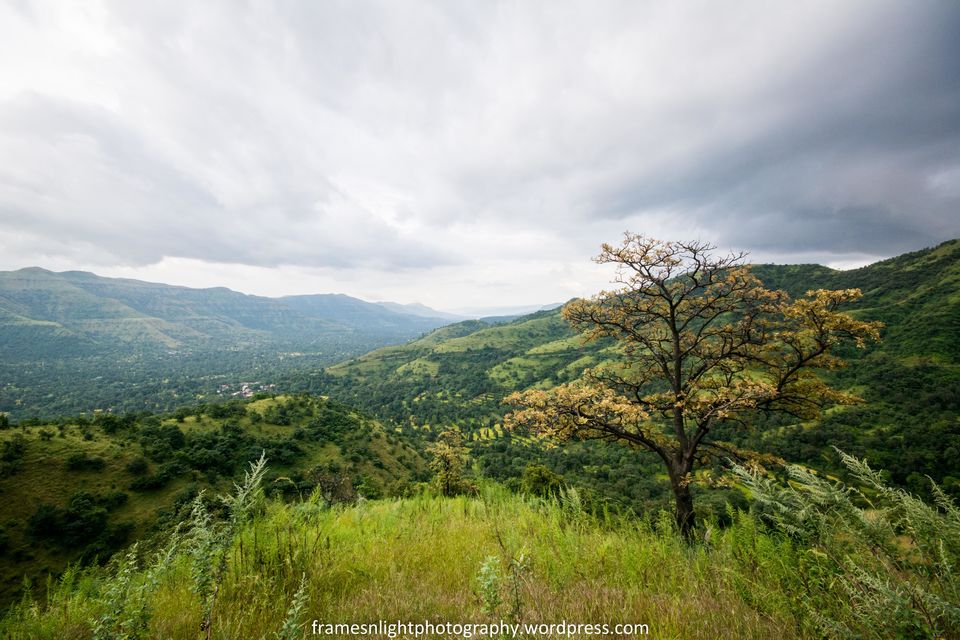 Morning:
We woke up refreshed and ready to explore the hills. We had planned for Veena Lake viewpoint, Elphinstone Point and then Arthur Seat. These places are over crowded (as usual), so for getting a good frame, we either waited for a break in the crowd, or simply found a new viewpoint (this works almost all the time).
The Arthur Seat area (starting with Elphinstone Point, Marjorie Point, Savitri point and finally Arthur Seat) is open for public from 7.00 AM. And this is one of the best times to get some good pictures. Parking is filled with cabs and tempo travelers, and the rush increases as the day progresses. We threaded our bike through almost a km of parked / about to be parked cabs and parked our bike right at the entrance, in the shade of tress
While walking from one viewpoint to the other, there are lots of places to sit and relax and numerous stalls for food stuff.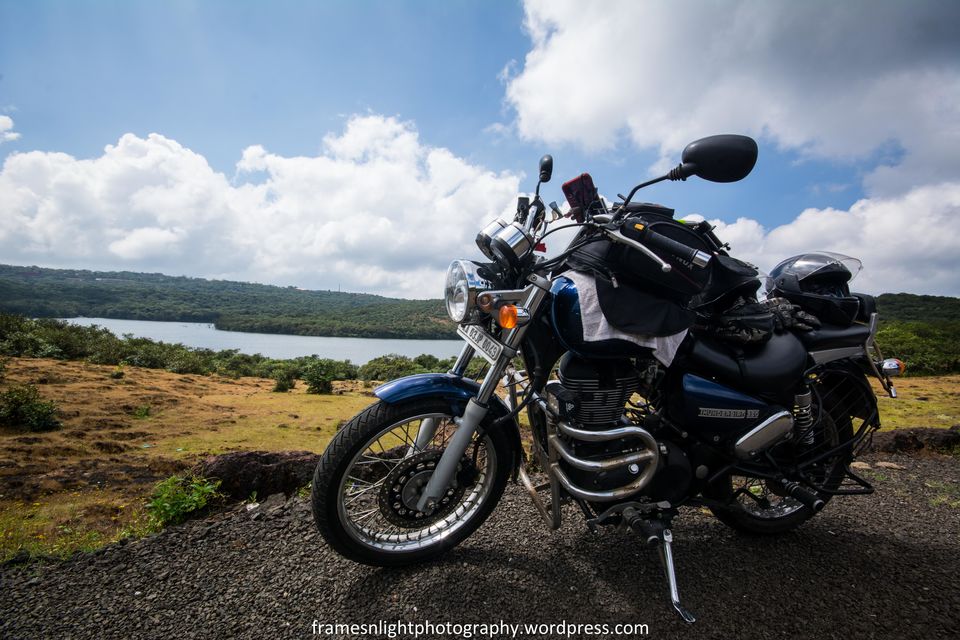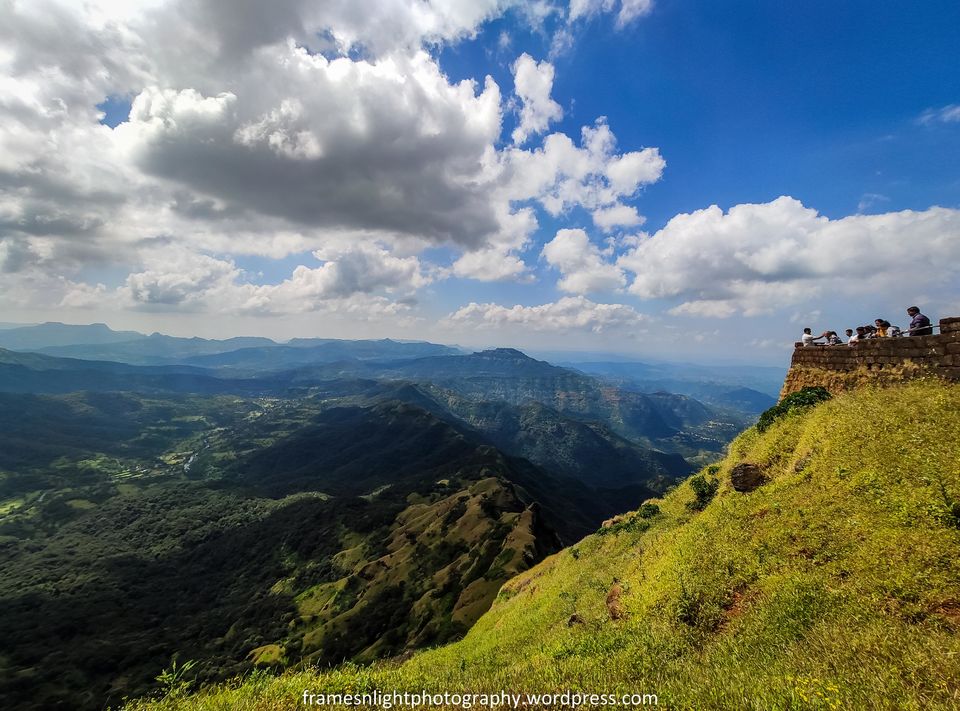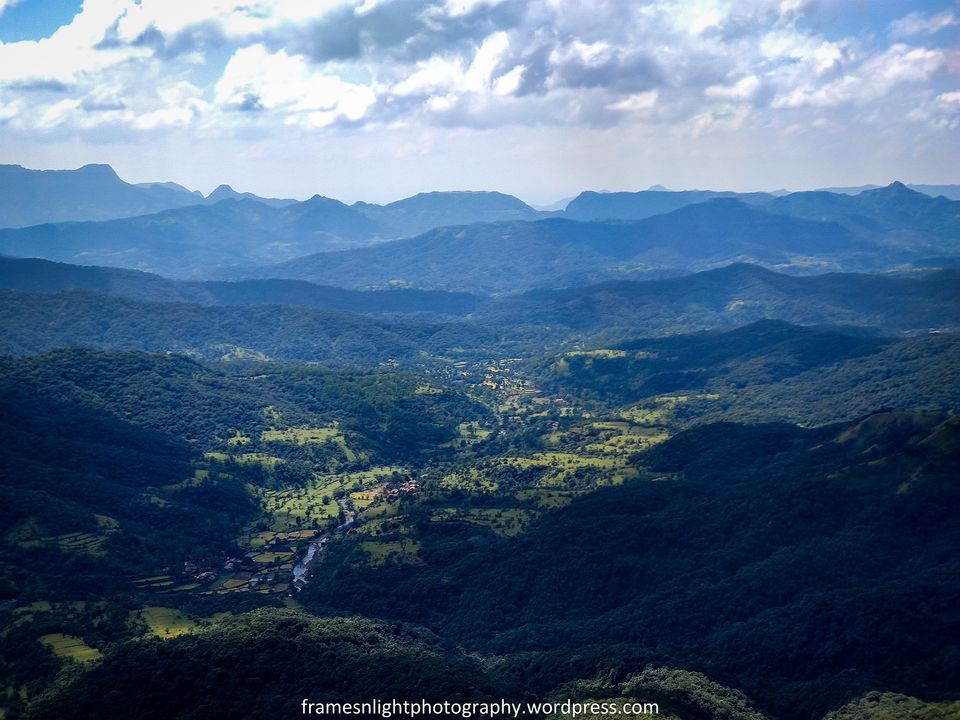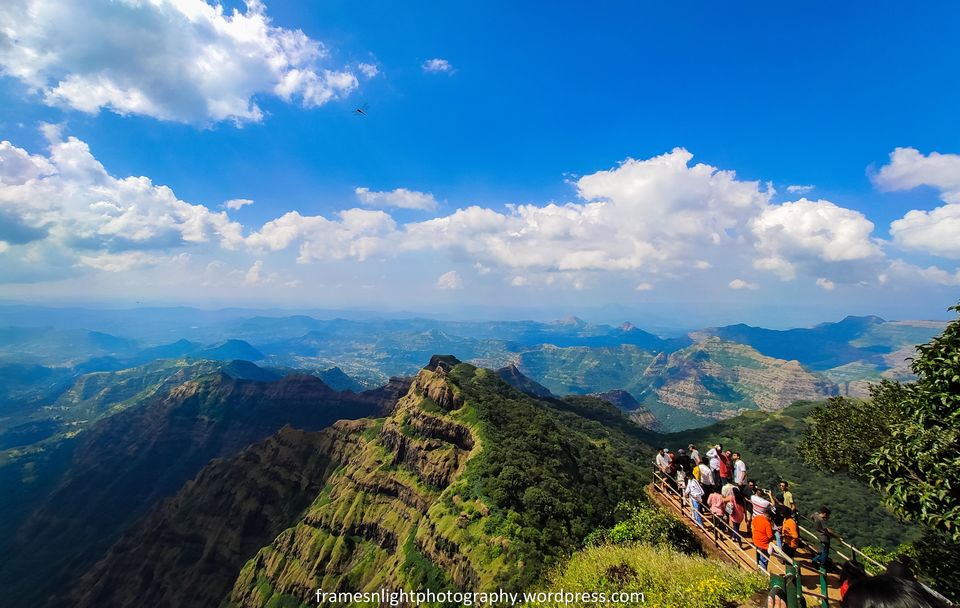 And some panoramic views !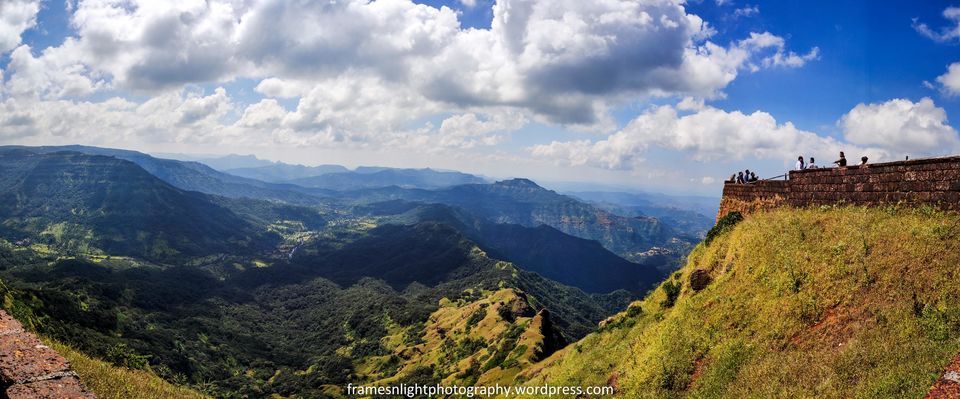 Evening:
After Arthur Seat and nearby areas, our plan was to return to the hotel and then again go out in the evening. But by the time we got down to lunch, it was already 2.00 PM. So, we decided to have lunch and move to the other spots for the day. For lunch we stopped at "saba strawberry garden and tent camping" (https://goo.gl/maps/PFUDSwUiwUJ1zfcKA). The dishes here are tasty, and the strawberry crush is a must try
After filling our tummy, we went on to visit Lingmala Waterfalls. The falls are at a height of about 600 feet and falls through different tiers. There's ample parking space, and a small entry fee. After entering and proceeding about 100m, the path forks towards left for the smaller fall, and right towards the greater fall. 700-800m on the right is the Lingmala waterfalls. The walk till there is simply rejuvenating !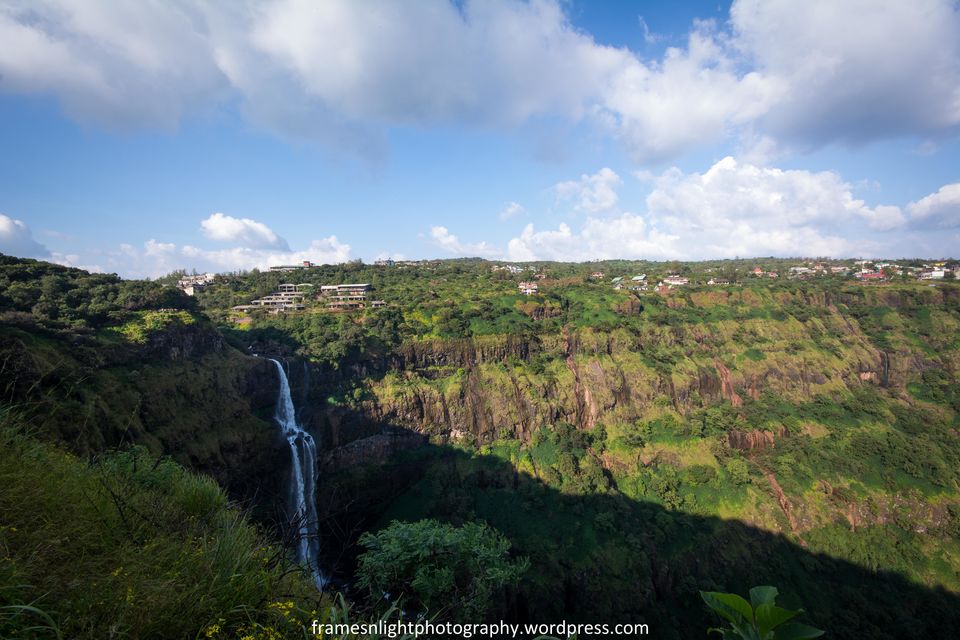 Today morning was dedicated to Old Mahabaleshwar. There are 3 temples to be visited here: Shree Mahabaleshwar temple, Panchganga temple, Krishnabai temple of Lord Shiva. The Panchganga temple is Old Mahabaleshwar is said to be 4500 years old, though there are no evidences to confirm same. Its built at the convergence of five rivers Krishna, Venna, Savitri, Koyna and Gayatri .
The Krishna temple is a bit away from the other temples, and requires a little walk. The view of there more than makes up for it !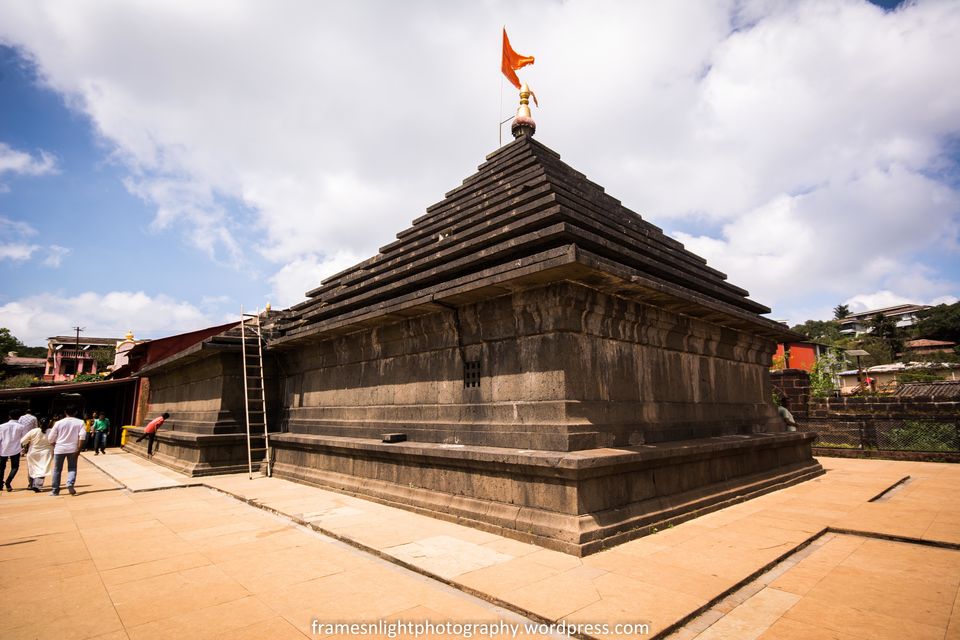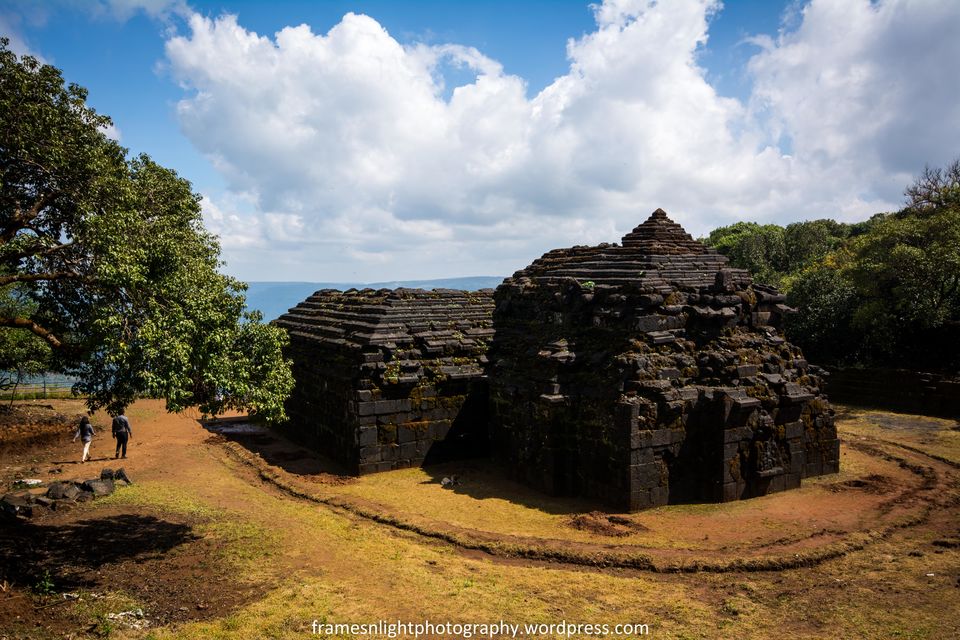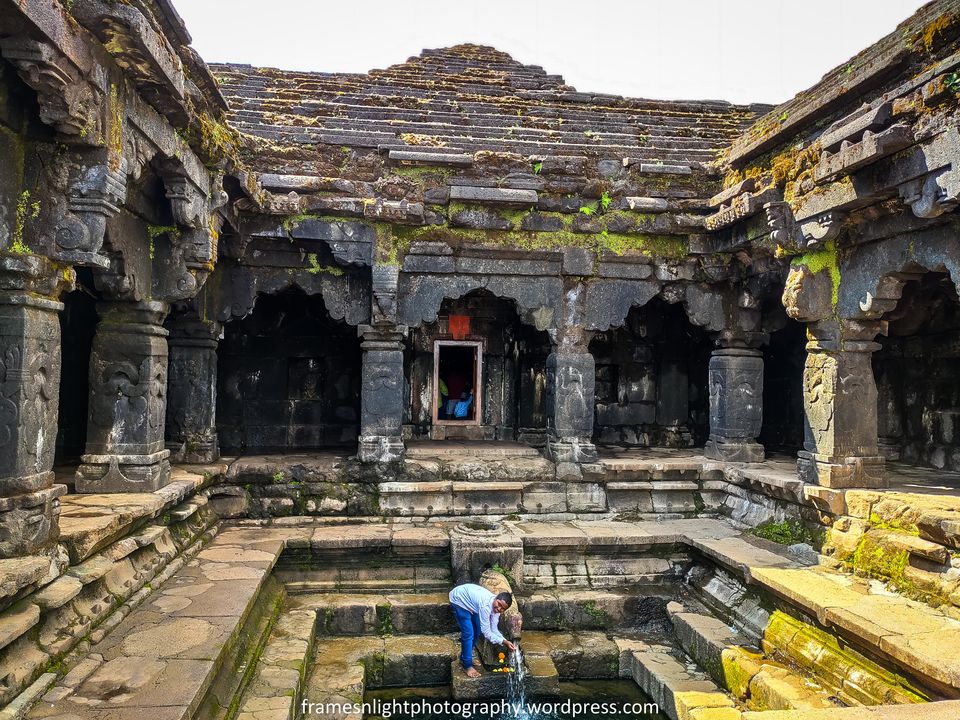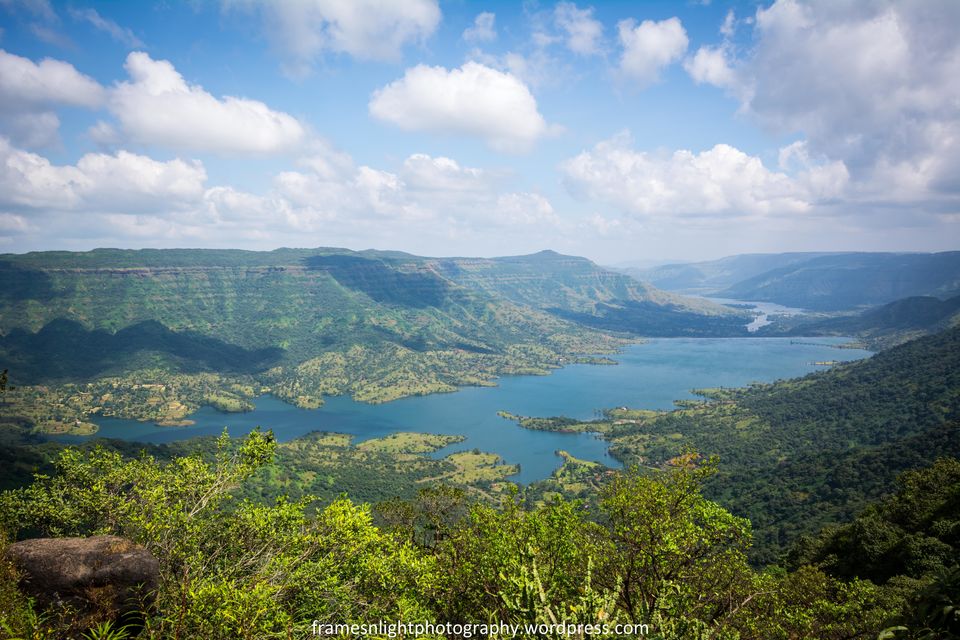 Evening:
After the morning temples visit, we were back to the Saba restaurant which had become our favorite lunch spot After lunch, we started for Panchgani. The road from Mahabaleshwar to Panchgani is in pathetic condition right now, basically all-crater-no-road condition. We visited Parsi and Sydney Point. Parsi point overlooks the Krishna valley and the waters of the Dhom Dam. It was sooo damn crowded, that I was content to take in the view from outside :P
Sydney point would make for an awesome sunset viewpoint. But the "terrific" road conditions persuaded us to return before evening.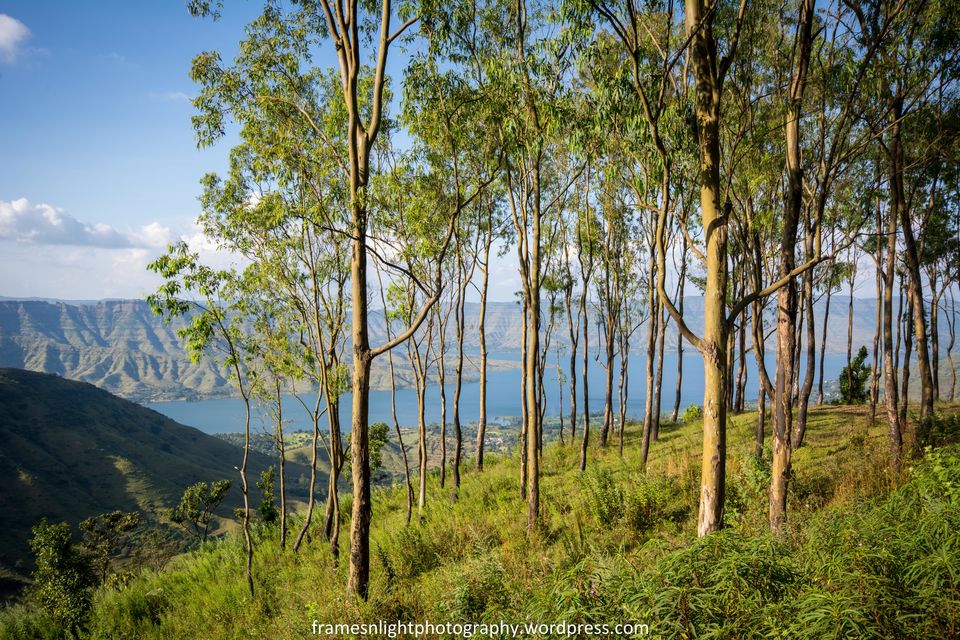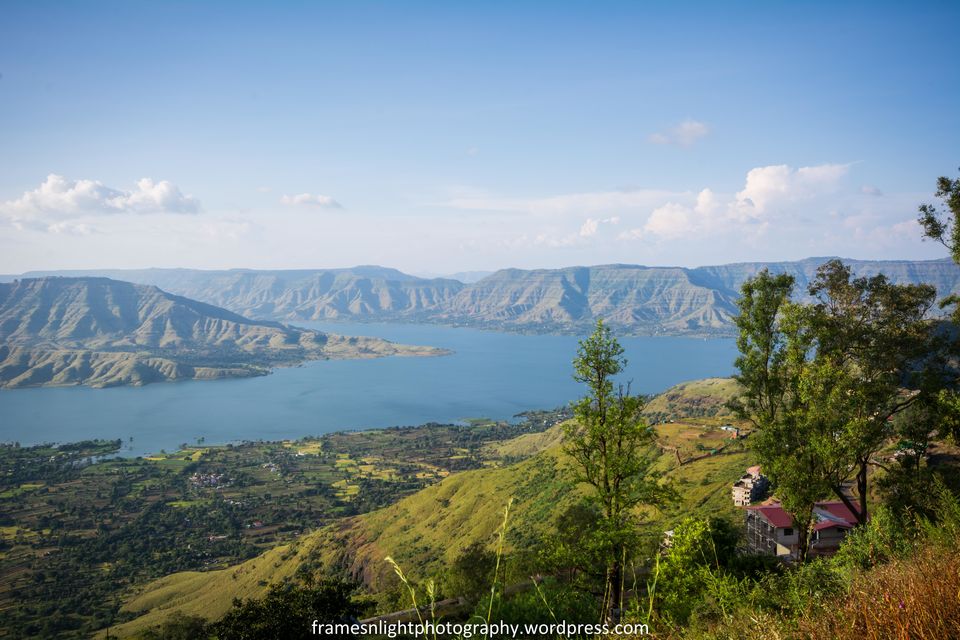 This day was reserved for the Pratapgad Fort. The fort is about 21 kms from Mahabaleshwar, and the roads are pretty good. With stops for photography, we covered the distance in about an hour. The fort was completed in 1656. There is a 17 feet high equestrian bronze statue of Shivaji, a park and temples dedicated to Lord Shiva and goddess Bhavani.
This fort is divided into the lower fort and upper fort. While going to the upper fort, there are many restaurants serving authentic Maharashtrian food !
Views from Lower Fort: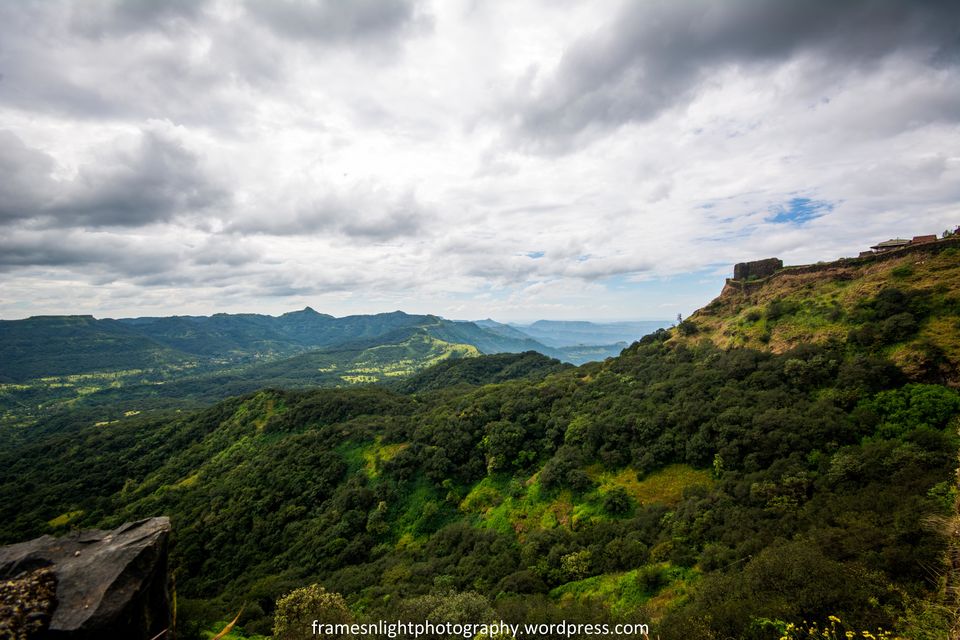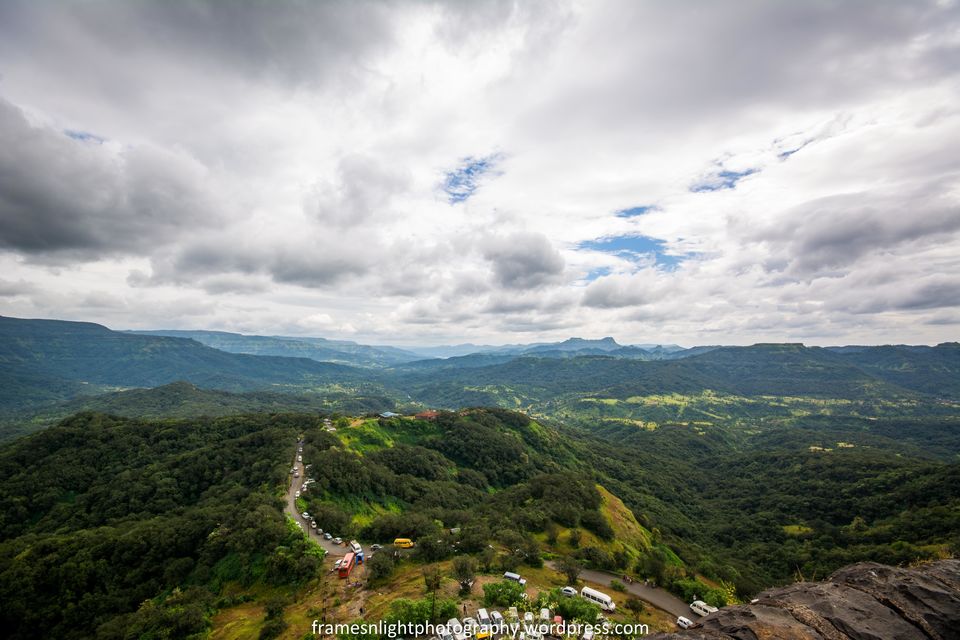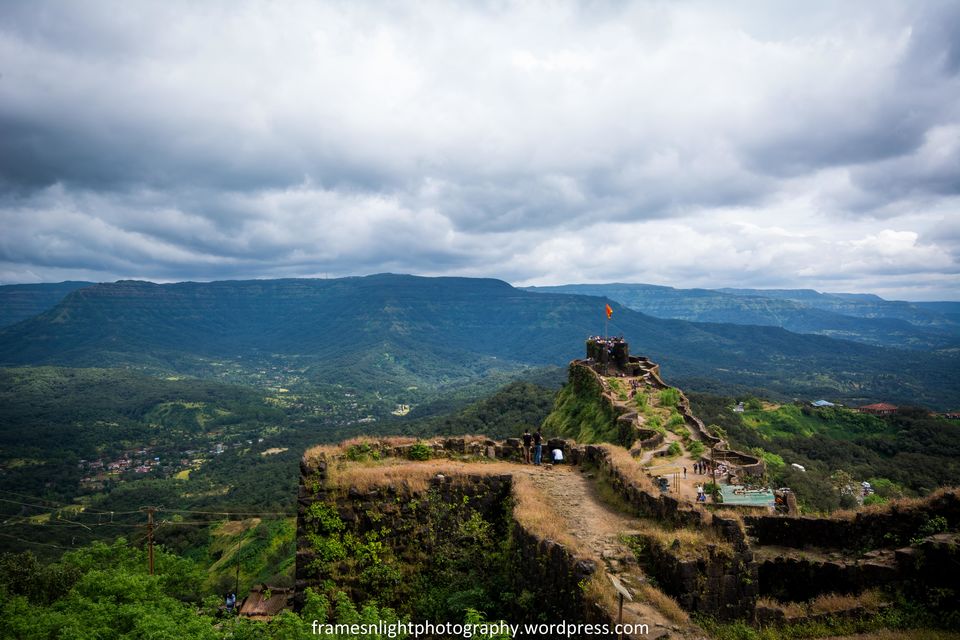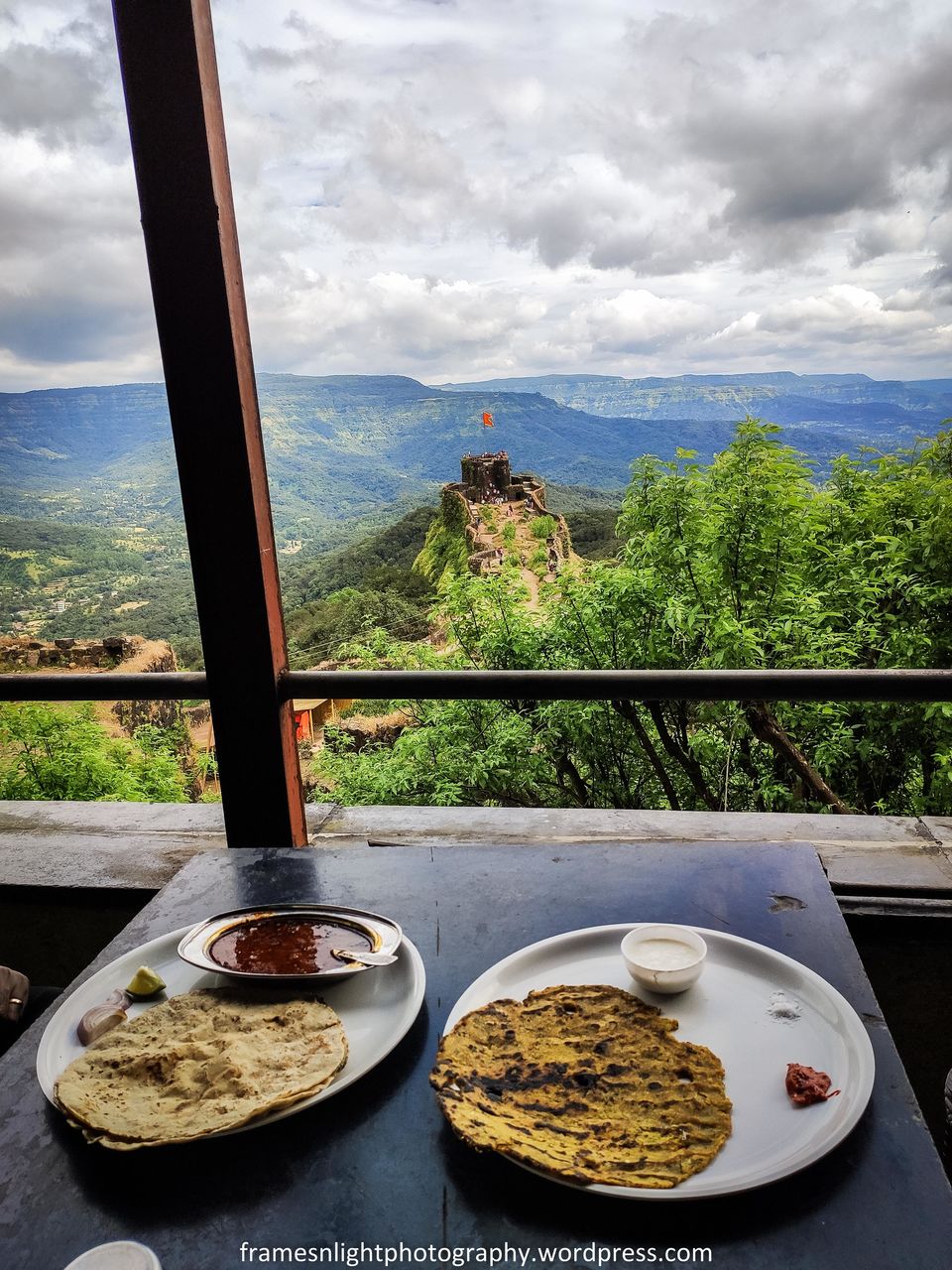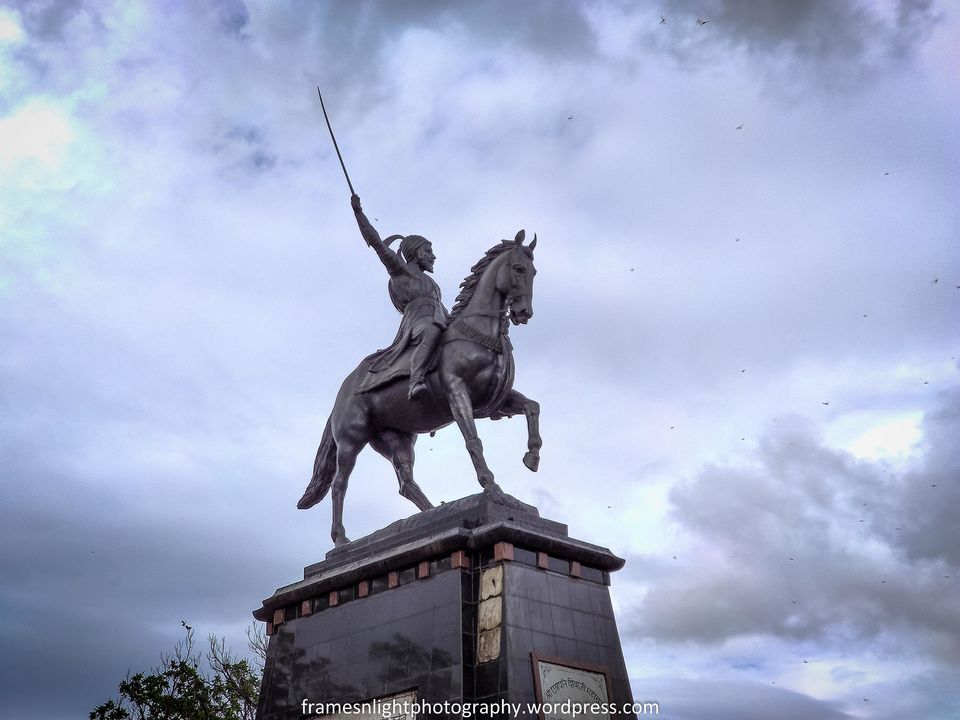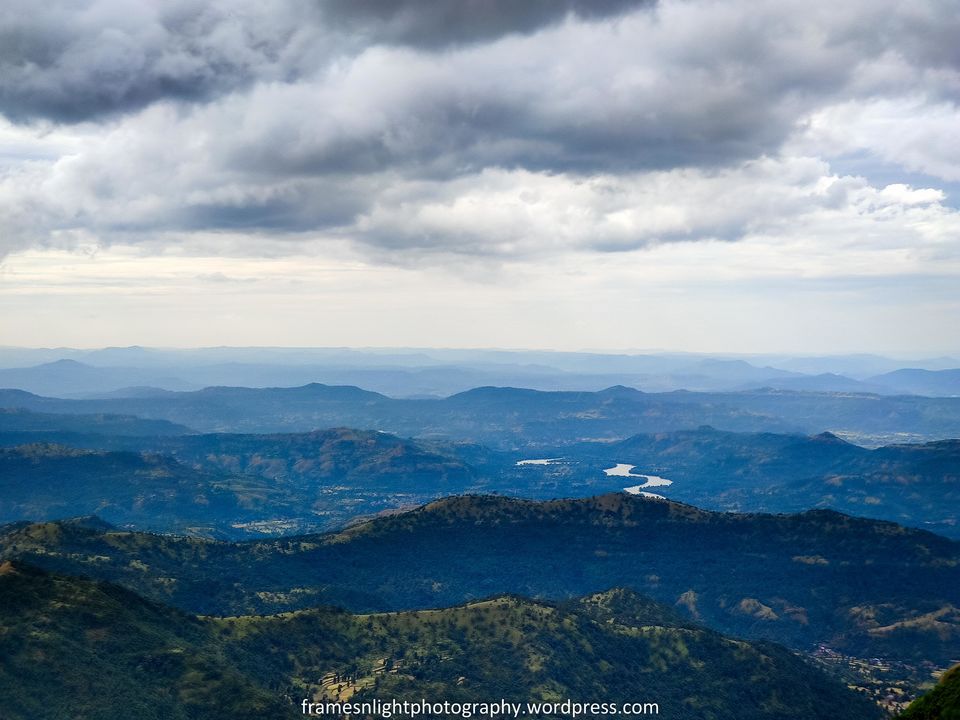 The visit to this fort involves quite a lot of walking around. We returned around evening and rested for the day. The next day was kept for Tapola !!
Tapola is also called as the mini-Kashmir of India. Its about 30 kms from Mahabaleshwar, road condition is good and the views are stunning ! There are 2 boat clubs there, so you can pick either if inclined for some boating experience. Midway to Tapola is the Shivsagar view point, giving an awesome view of the meandering Koyna river. There is a restaurant also present at that spot. To get a good view of the river, go to the right side of the restaurant and down a small pathway. Its way better that the official viewpoint !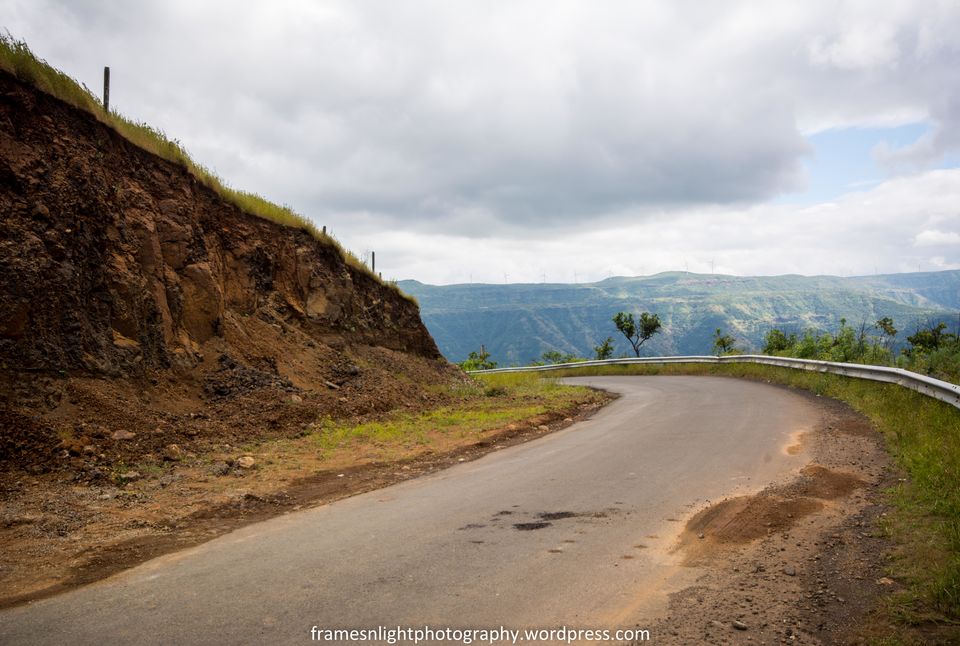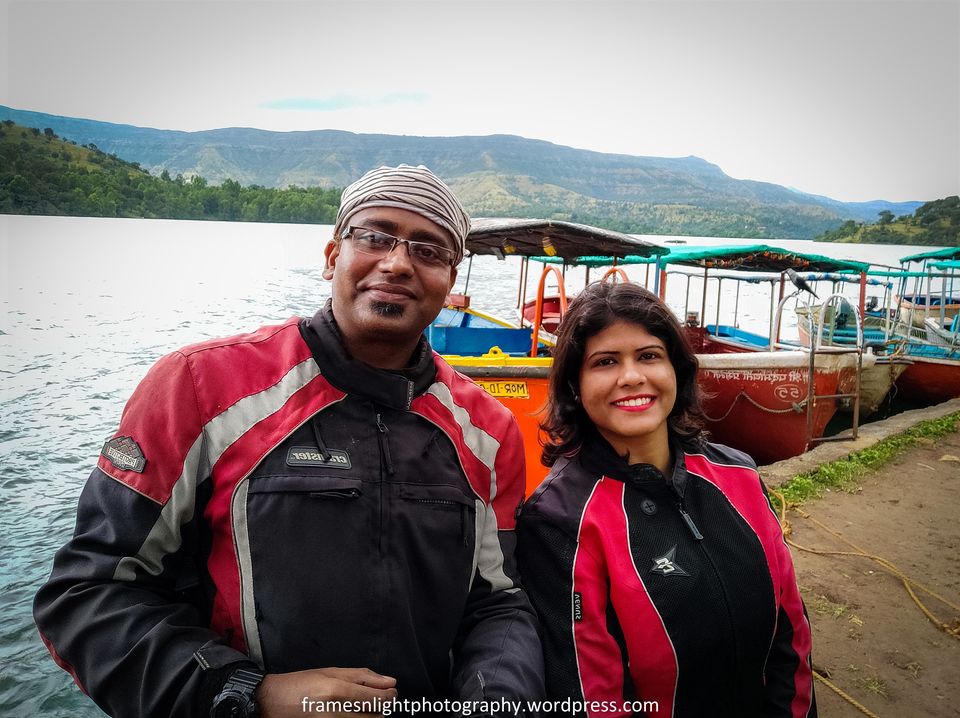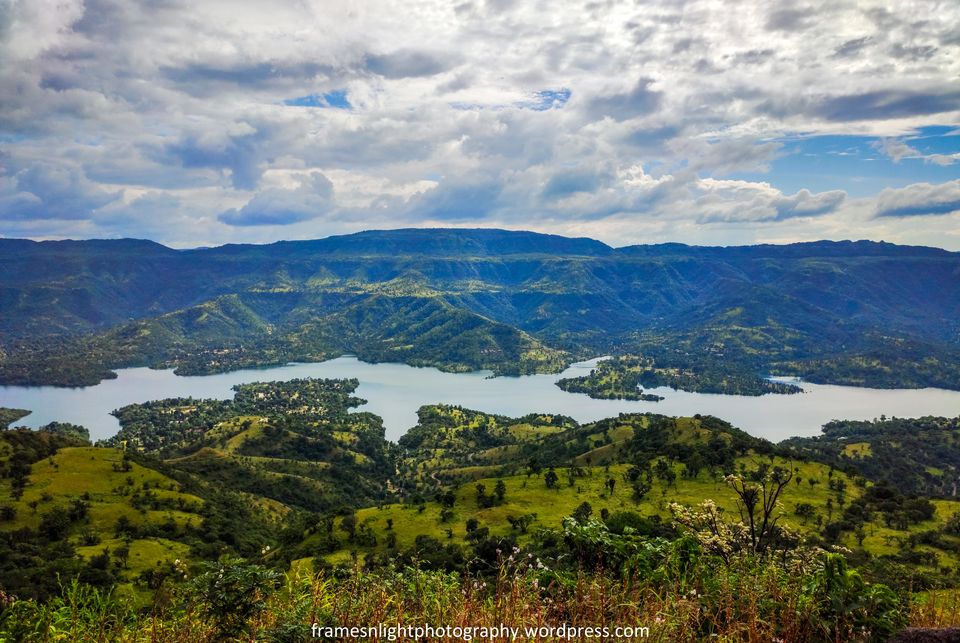 And that was the last day of our Maharashtra trip. But, there's a bit more to this story. We had decided to start from Mahabaleshwar and ride till Hubli for the day. Then start from Hubli to Bangalore next day. We started pretty late from Mahabaleshwar, since we only had to reach till Hubli, some 390 kms away.
Had lunch after crossing Satara. Then wifey says, I quote "Bangalore is only 680 kms, let's go home". I stopped the bike, looked at her and said "Kindly repeat, I thought I heard something about reaching home !!". Wifey confirmed.
And so we aimed straight for Bangalore !! Total 800 kms, 16hrs later we reached our apartment at 6:00 AM. It was an amazing experience riding throughout the night, stopping for a coffee break and watching the sunshine on the road !!!
Cheers to more such rides !!