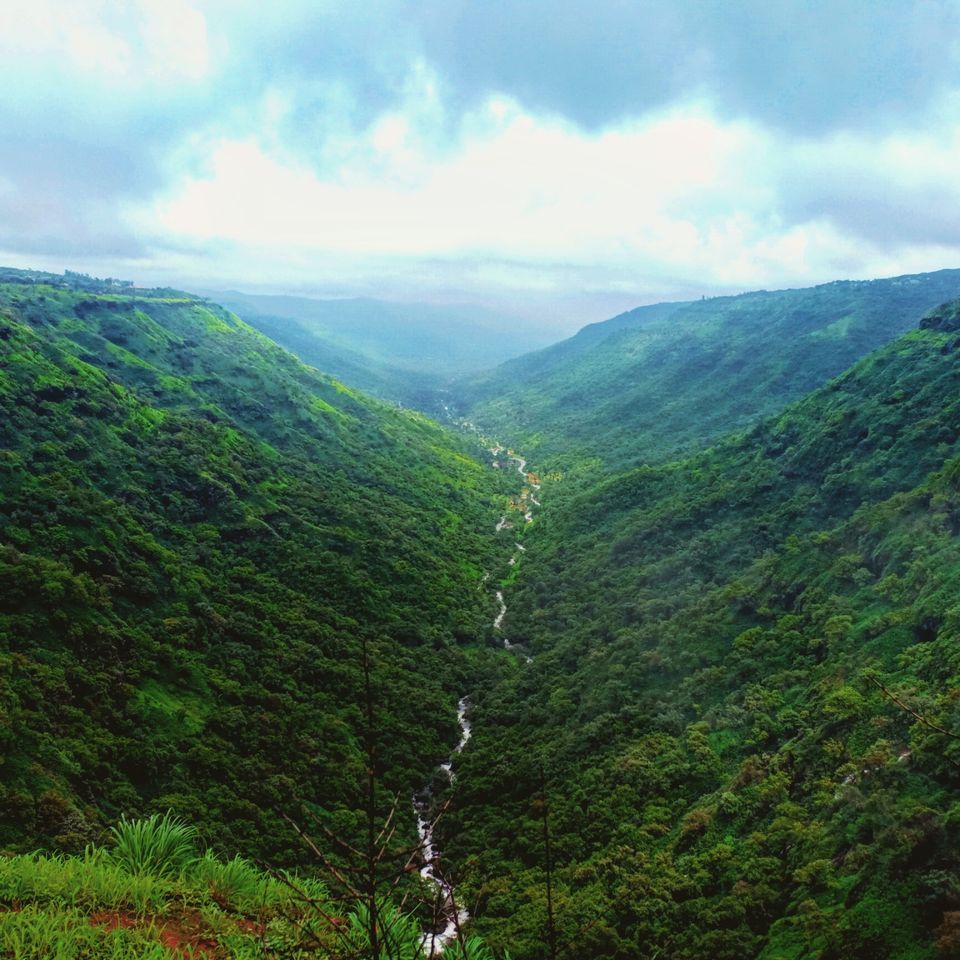 Mahabaleshwar, a small yet an incredibly beautiful hill station located in the Sahyadri Mountain ranges in the state of Maharashtra is an immensely popular destination for the tourists specially when the scorching sun envelops the entire country.
But, off late, it is turning out to be a visual delight in the monsoons with its breathtaking panoramas and idyllic weather. Contrary to the usual perception that hills are for summers, I would slightly alter it to say - "When it Rains, head for the hills" :)
So, this time too, when the monsoons knocked over the western ghats, me and my wanderlust wife(in my last blog, she was still my girlfriend :)) instantly jotted down 4 places on chits and rolled them over to pick a destination. Mahabaleshwar, it was!
Mahabaleshwar, being a hill station has no Airport or Railway station so the best option to reach there is to take a flight/train/bus to Pune which is approx. 120 kms and then take a bus/Hire a taxi/Take a bike/Self Drive to Mahabaleshwar. In Monsoons, the western coast usually experiences an intemperate rainfall so the best option to reach there would be via Taxi or Self Drive a car. The roads all in all are in good condition barring few occasional patches but nothing which can be distressful. I would have personally took a Bike had it not been for my friend who gate crashed at the last moment and tagged along :P. So, we finally settled for a self drive option and began our journey :)
We started on a cloudy Friday morning from Pune at around 10 towards Mahabaleshwar after having breakfast. We ate at The Wadapav Cafe at Kothrud and even though the Vada Pav was ok, the Poha was the steal here. It was the best Poha we ate.Post our gastronomic delight, we headed towards Mahabaleshwar.
P.S. - Its advisable to start early as it tends to rain a bit late and you can actually find easier to drive.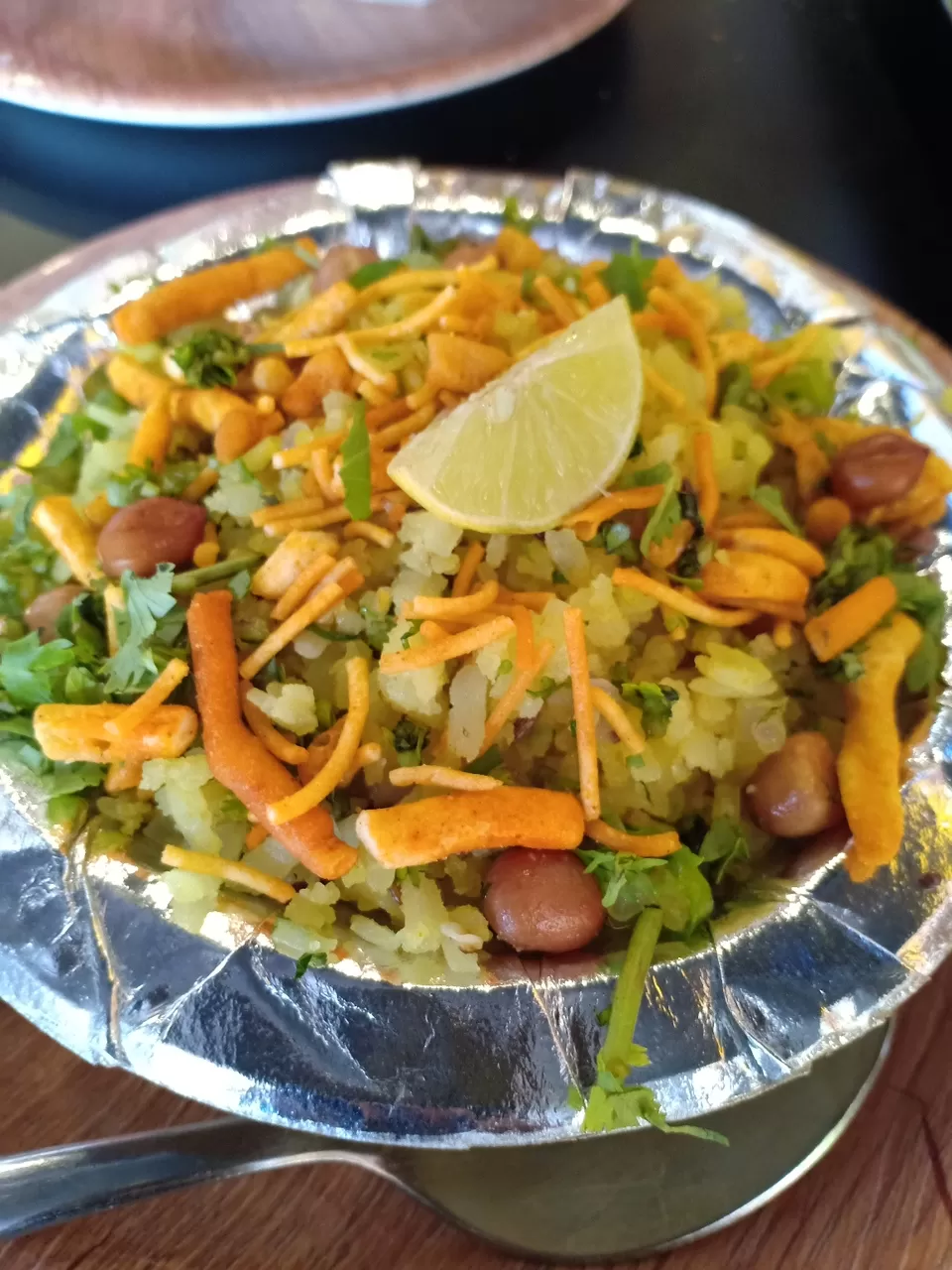 We reached Panchgani at around 1 as we took few stops en route to capture few moments. Our first stop was Table Land which is the second longest mountain plateau in Asia. The weather here was absolutely astounding with intermittent rains whipping the terrain and brisk winds toppling us from our feet. There were few caves here which had a nominal entry fee and some food vendors too for a quick break snack.
P.S. - Do taste the sweet corn and roasted chickpeas(Chana Jor Garam) at Table Land. You won't find a sweeter corn anywhere else.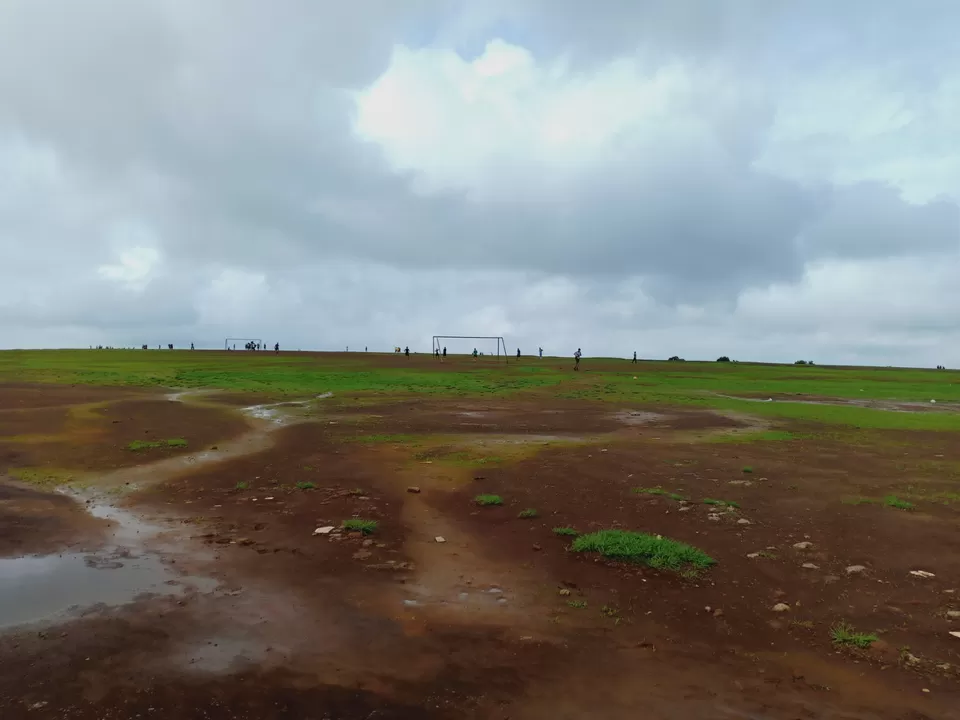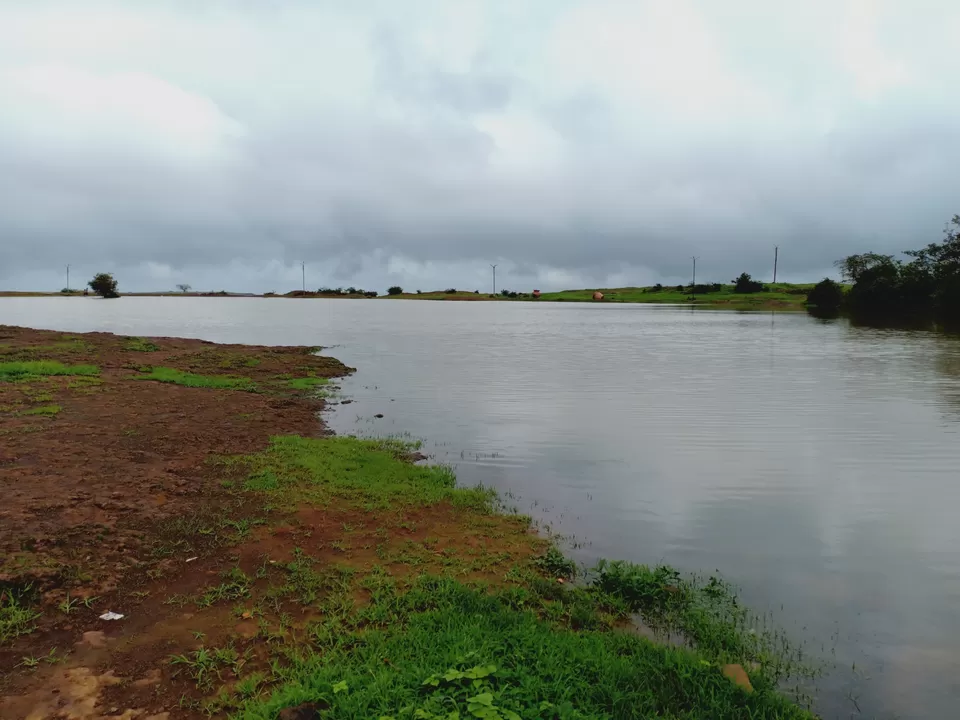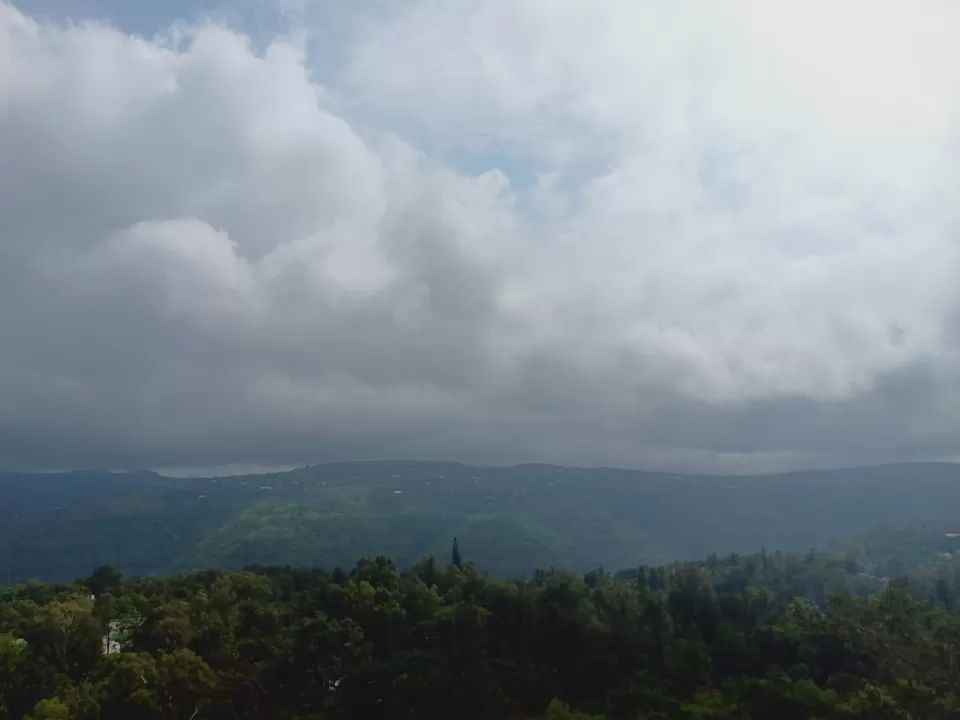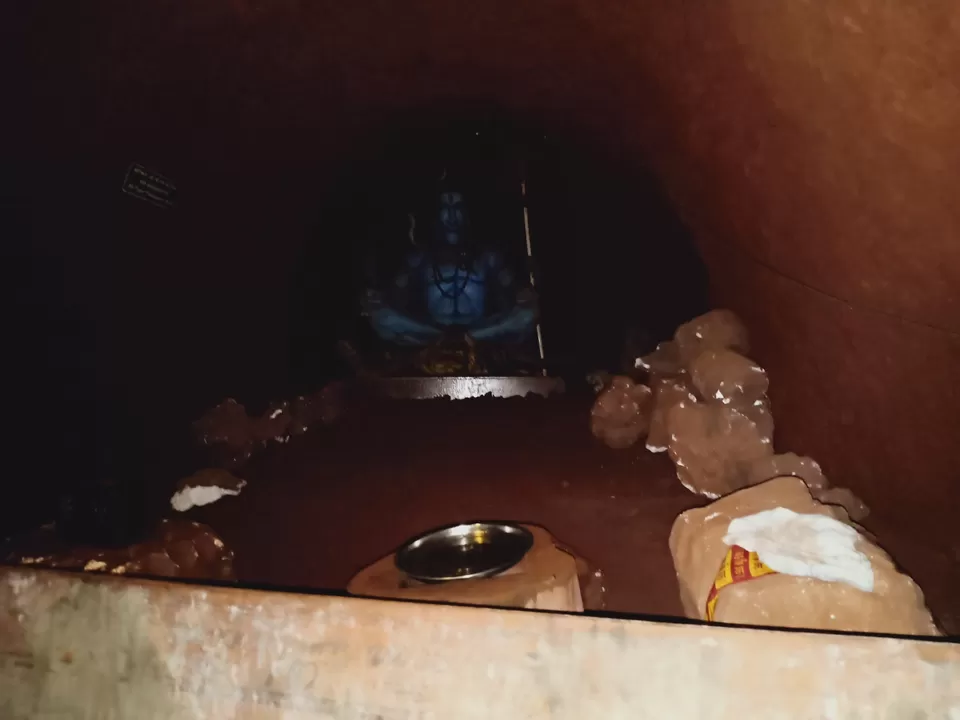 We then headed towards Mapro Garden which was on way to Mahabaleshwar and known for its strawberry produce. Even though it was not a season for Strawberry, still this place is worth visiting. It was impeccably managed and probably one of the cleanest public gardens you will find in the country.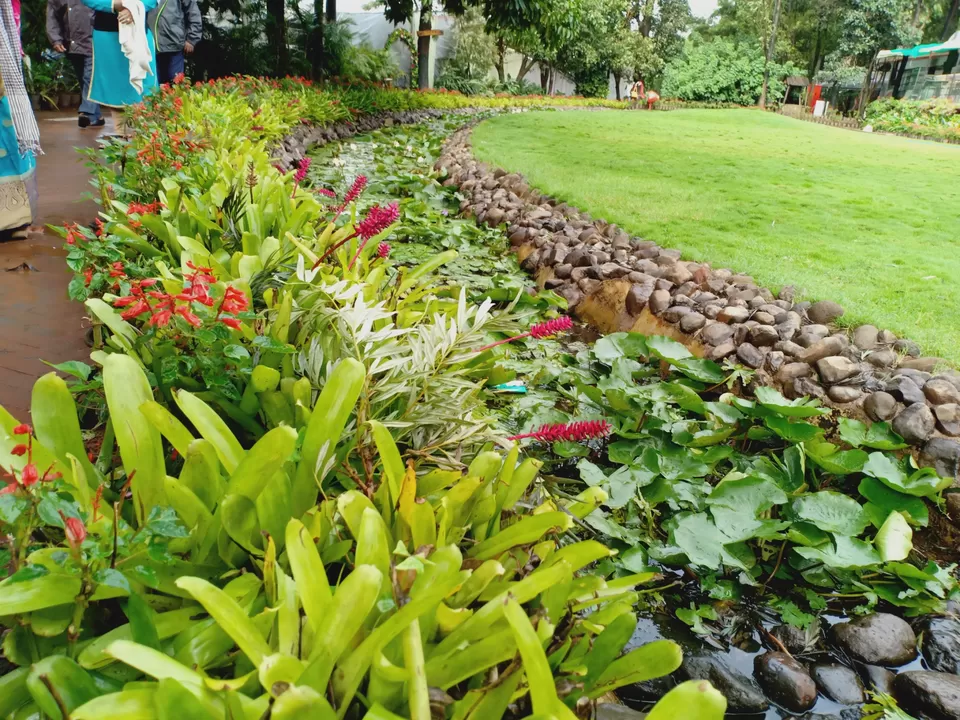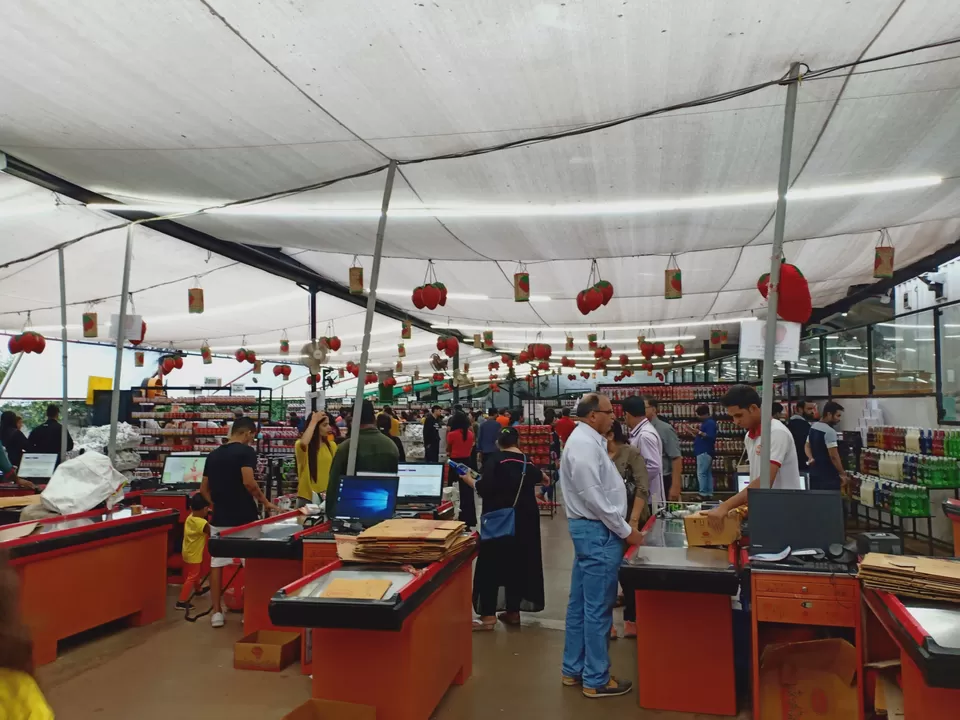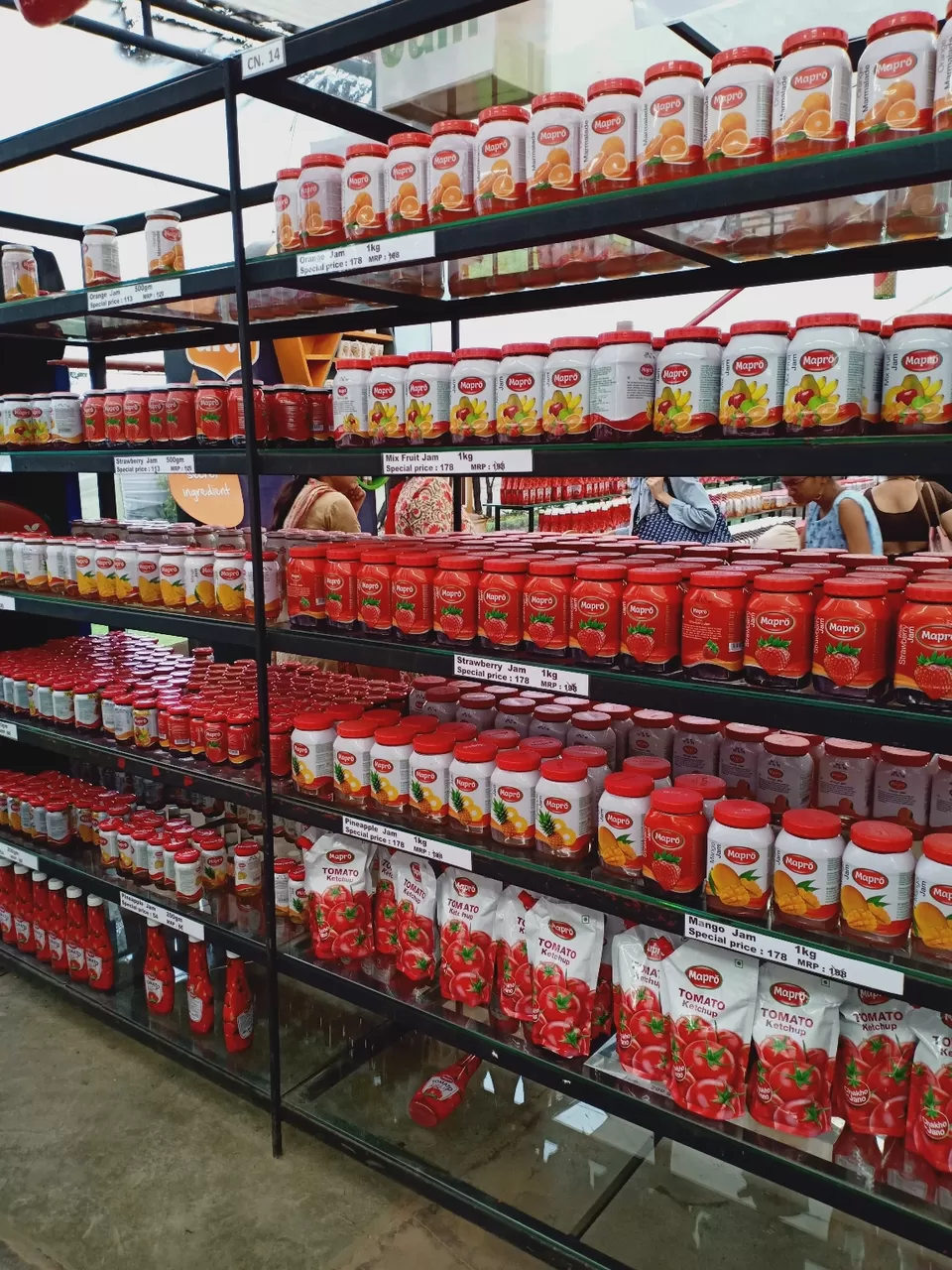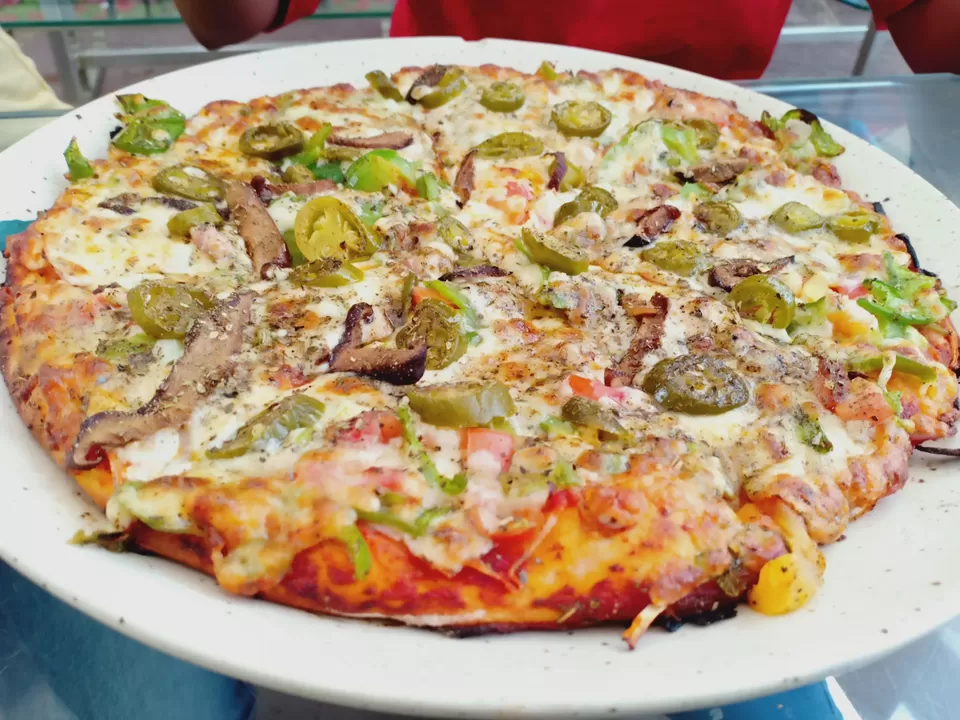 We then reached our Hotel Advait Wada in Mahabaleshwar Kshetra which was a small 8 rooms yet a beautiful BnB. We ate dinner and sat on our balconies with hot mugs of coffee in our hands and an expanse of a valley view to behold.
Our First stop on the 2nd day was Connaught Peak which was an isolated point amidst dense cover of forest. It is the second highest peak in Mahabaleshwar and offers a beautiful view of the Pratapgarh Fort and Krishna Valley.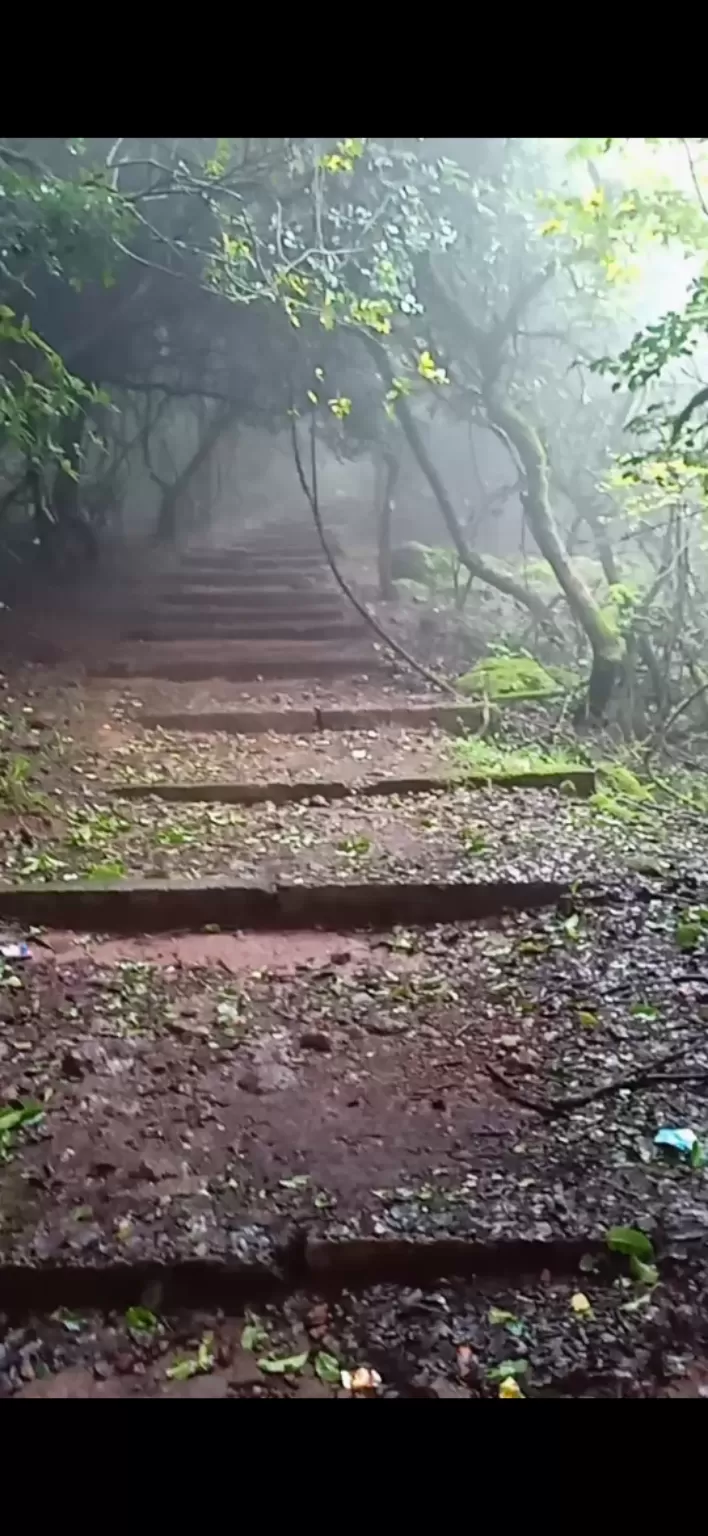 We then headed for one of the most famous place in Mahabaleshwar which is Lingmala Waterfalls. It had a smaller waterfall where tourists basked in the caressing water and the actual bigger waterfall which was a sight to behold. I could just simply gazed at its grandeur for hours, such was the view here.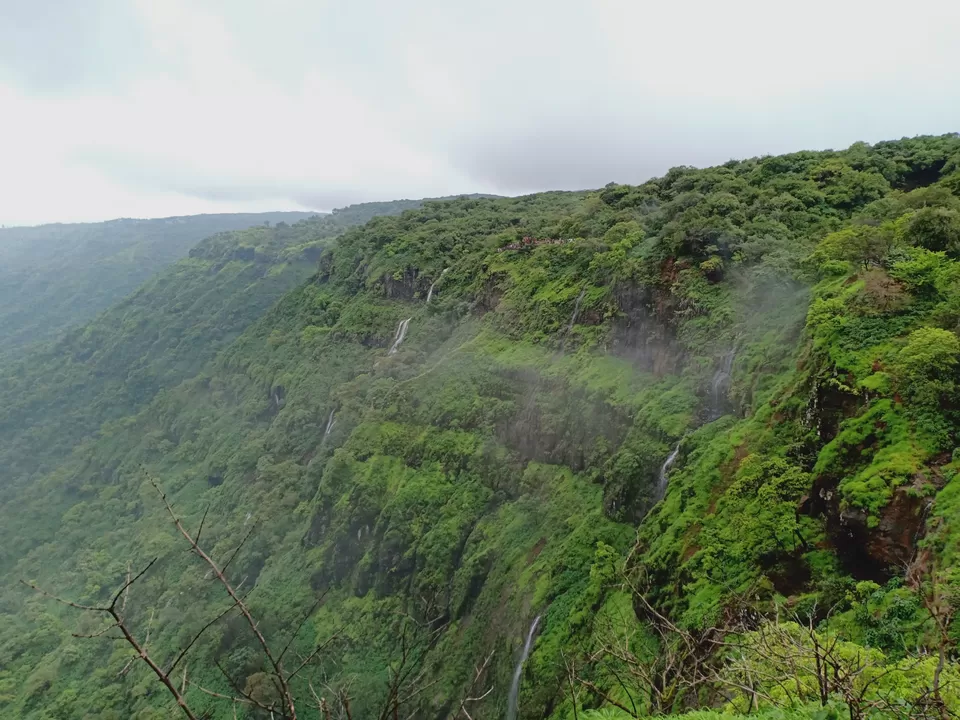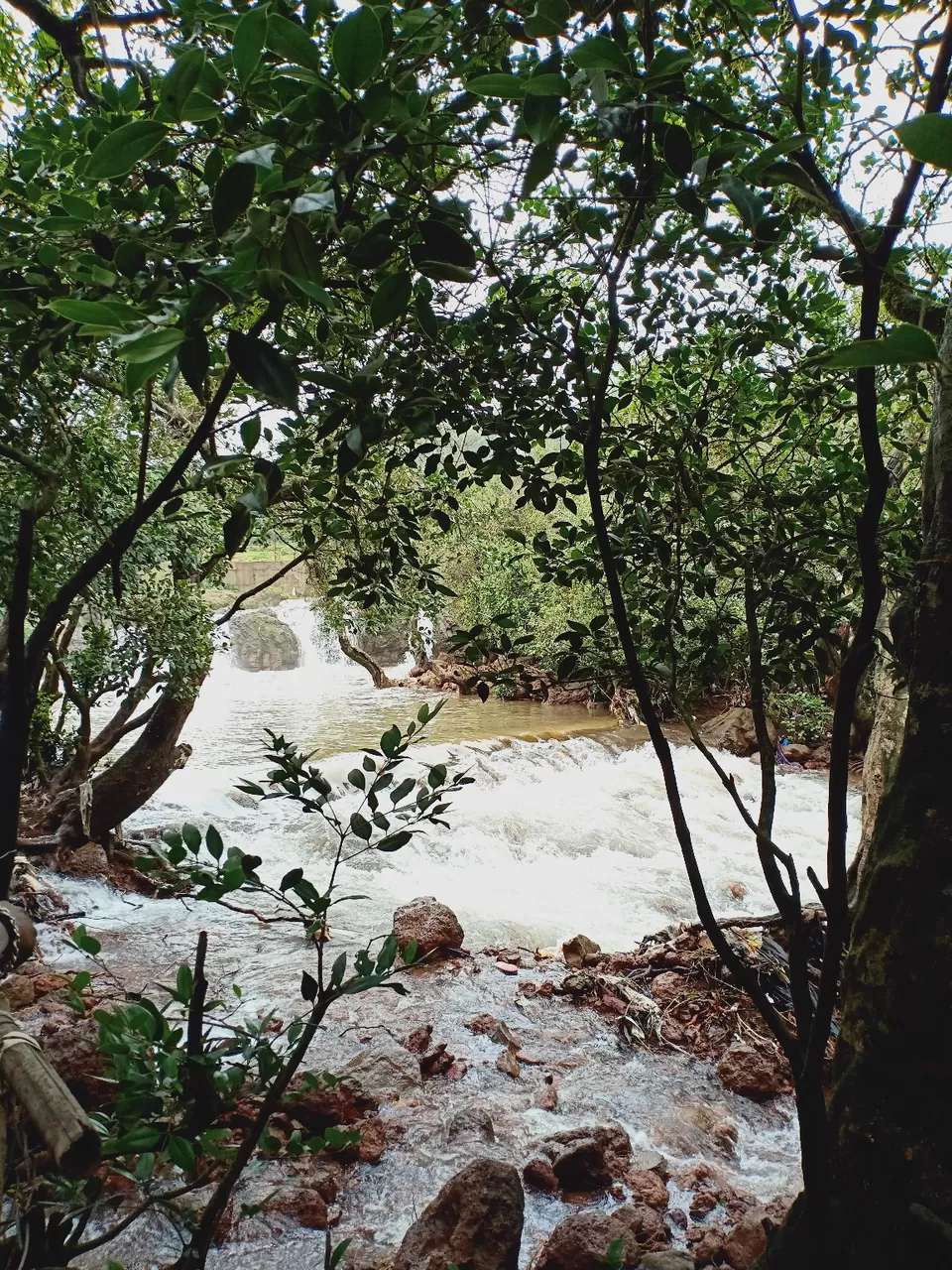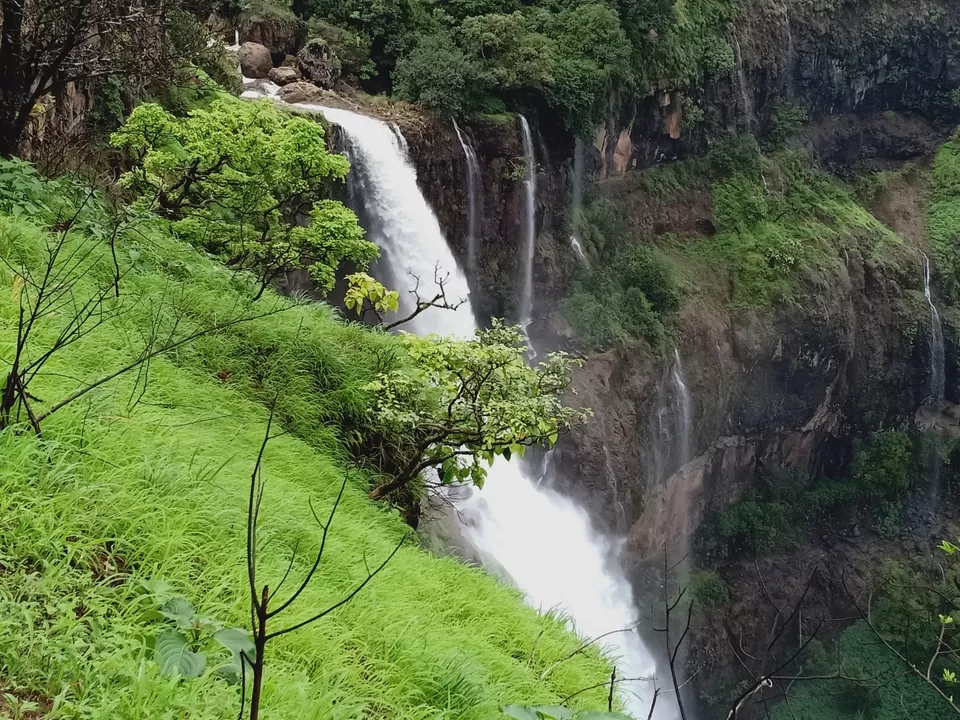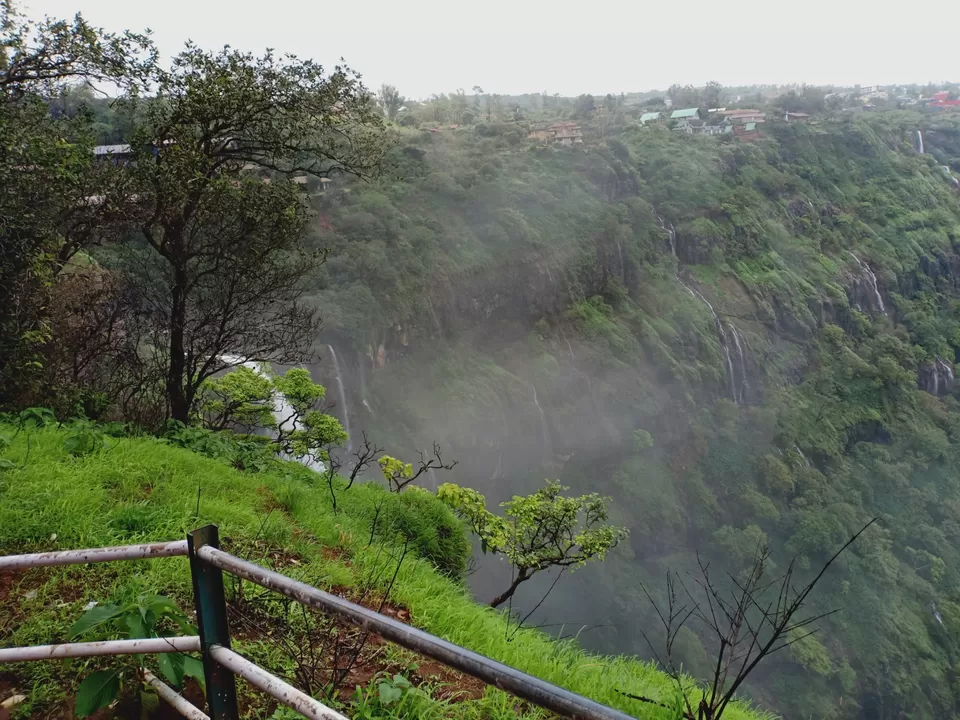 Our next stop(or rather, a quick pass :P) was Venna Lake. There were lots of tourists here enjoying different moments. Kids were enjoying Horse Rides while Adults were drooling over the local delicacies lined up encircling the lake.
P.S. This is a good stop for a quick snack and Tea overlooking the lake. In Monsoons,the boating is stopped due to heavy rains so plan accordingly.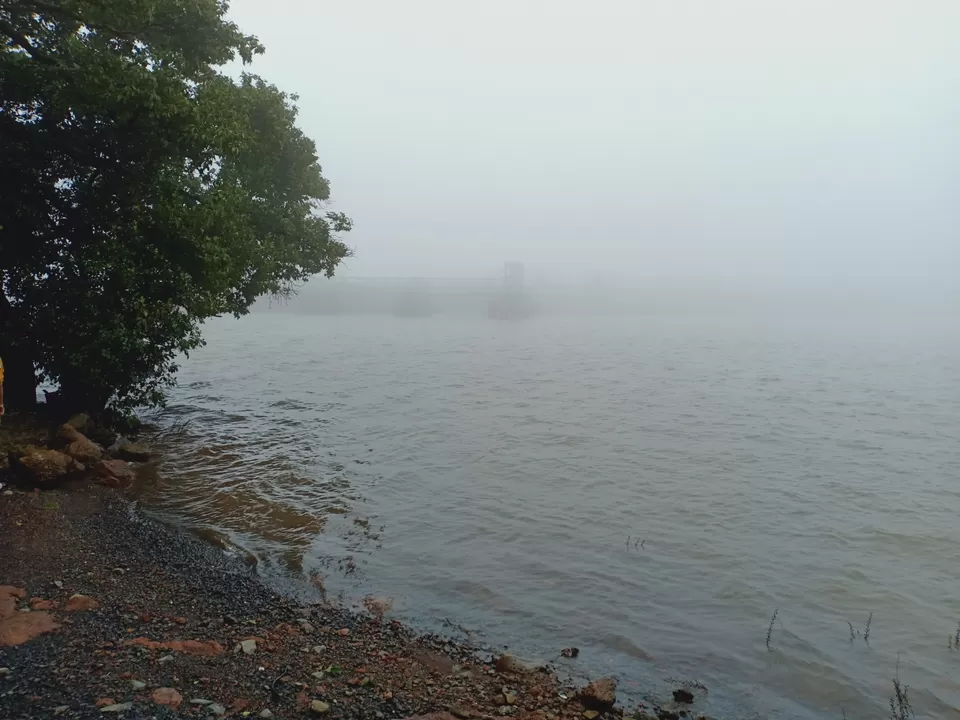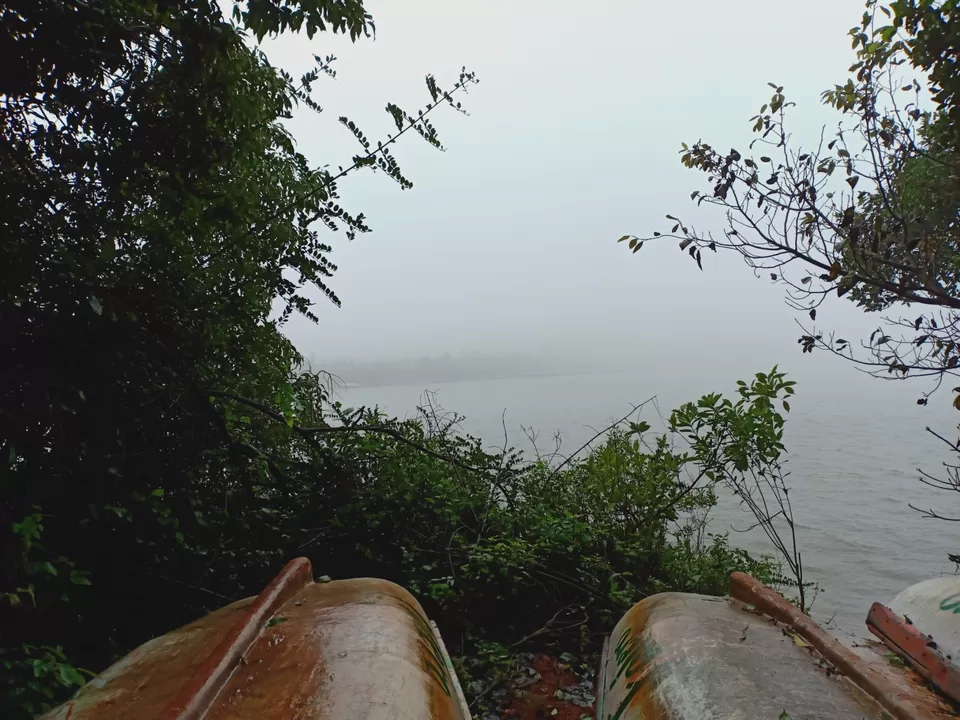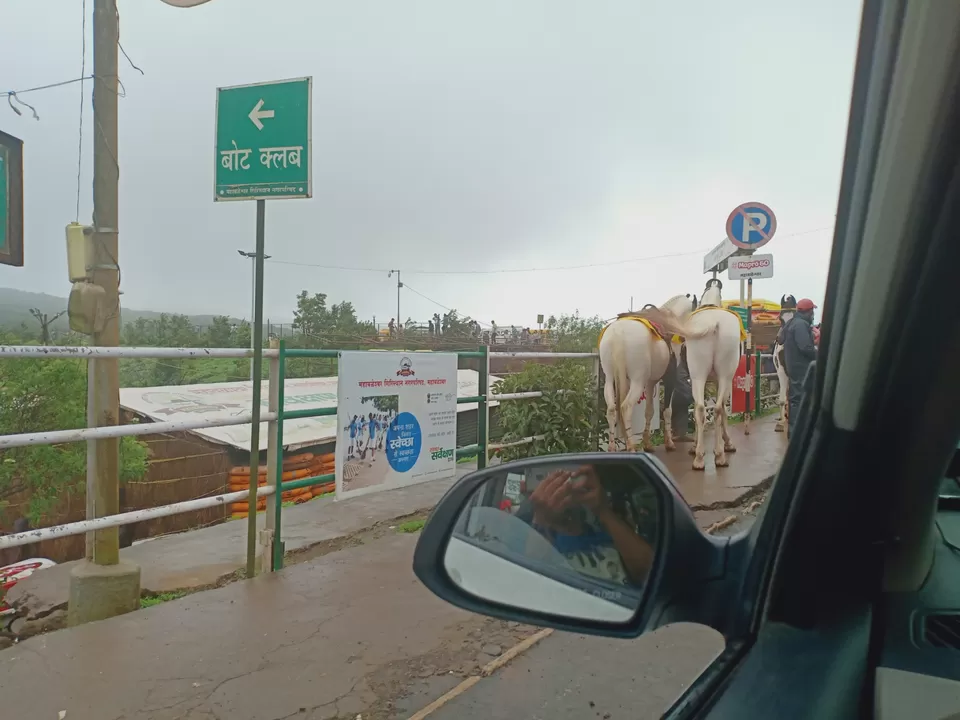 Our Next stop was Elephant Head Point. It is a must watch for every Mahabaleshwar Itinerary and believe me, you will not be led down once you reach here. We were treated with some visual stunners here with each point offering an infinite expanse of lush green hills culminating down to gobs of rivulets each covering their own journey. Heaps of Ravaging black clouds were thundering and looked menacing atop the hill where we stood punily. We clicked a record number of pictures here :P.
P.S. - There are many points here close by like Echo Point, Needle Point, etc which you can cover at once. You can even find a natural tiger spring here from where we took few sips of the cold and refreshing water of the mountains.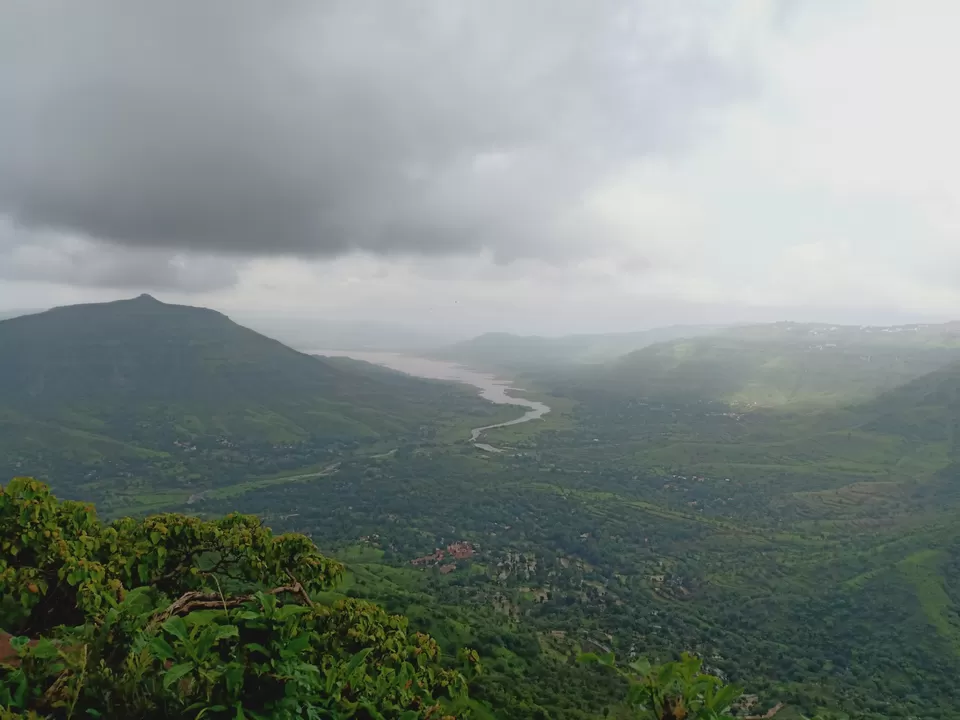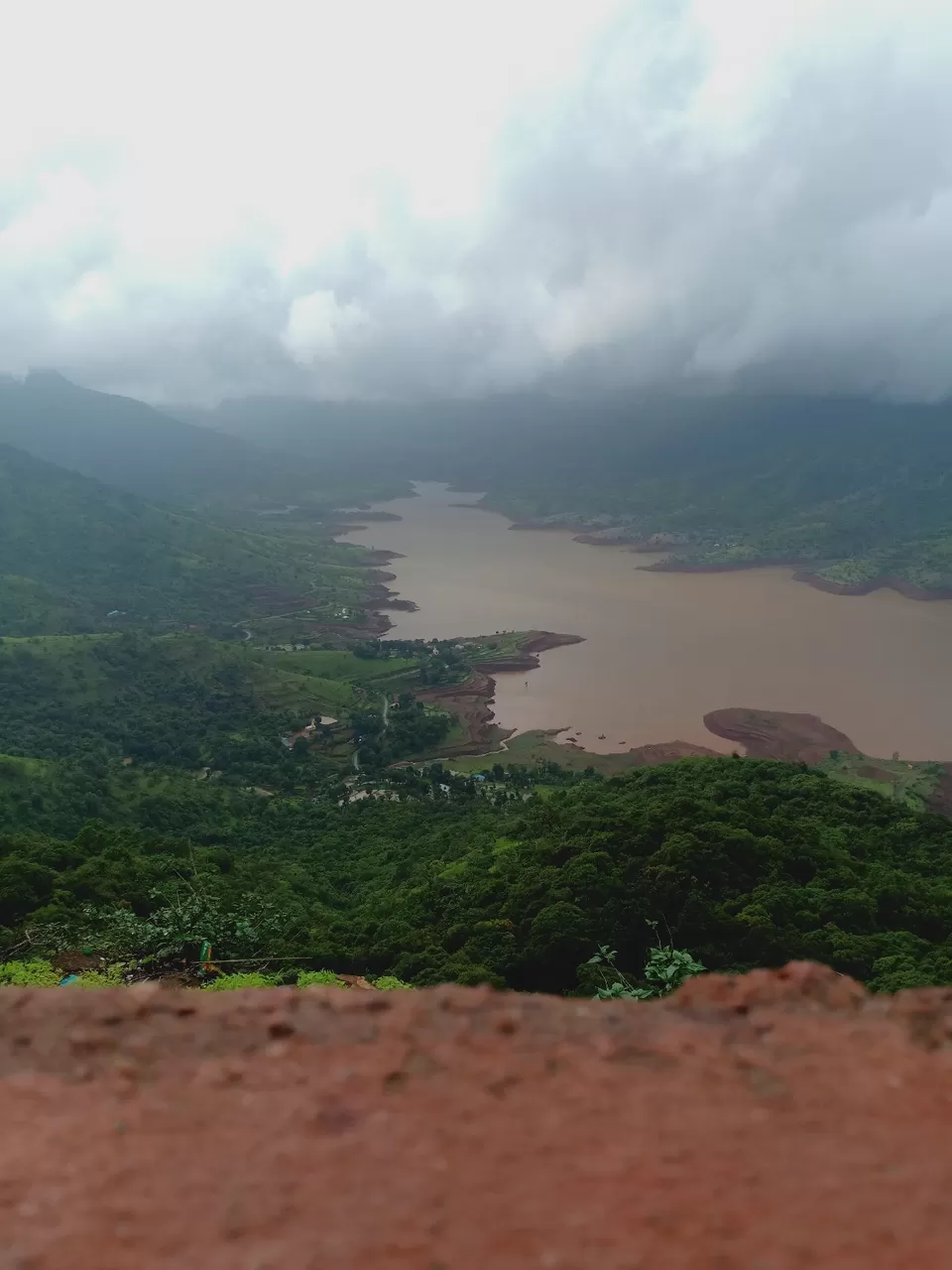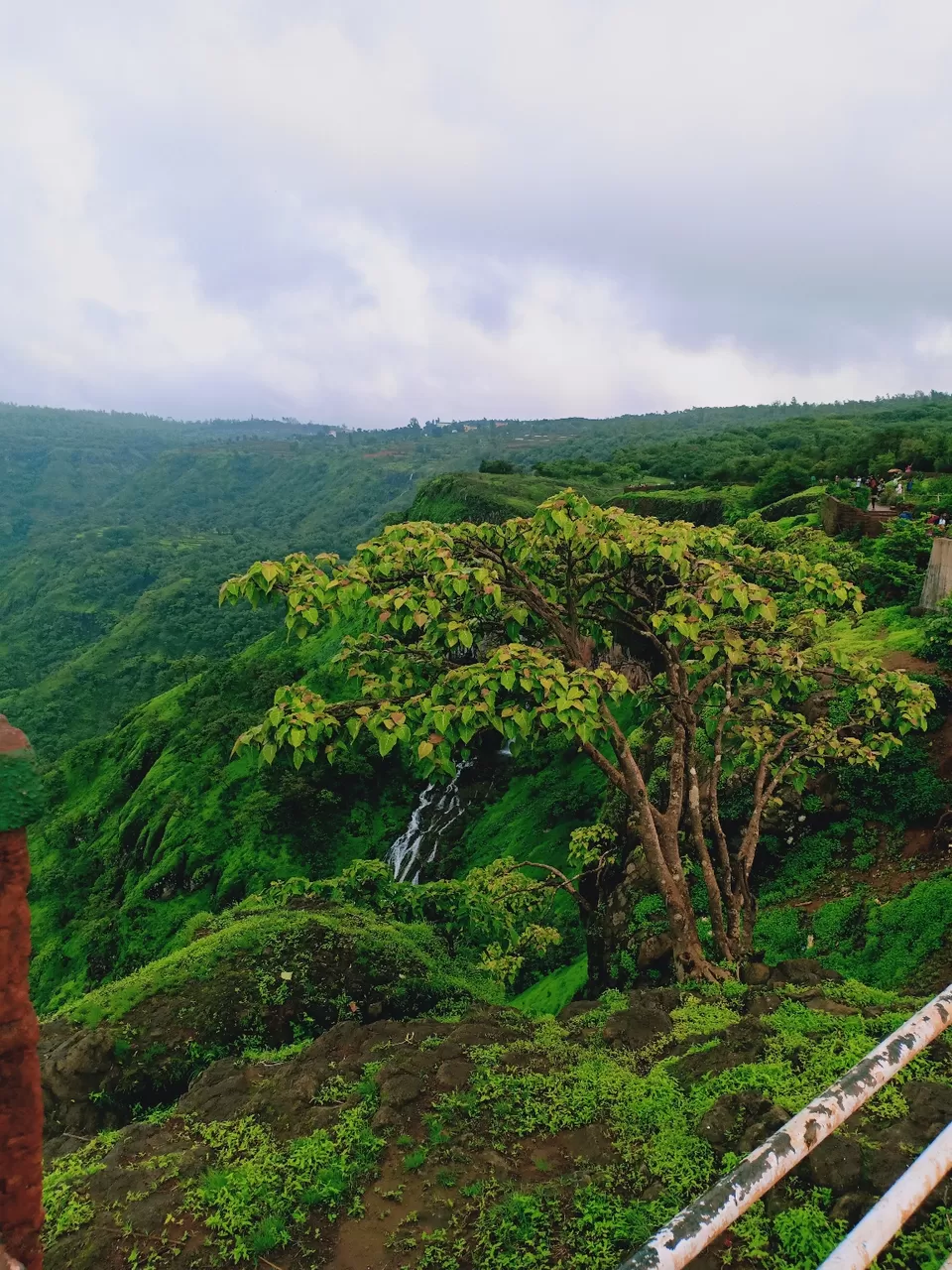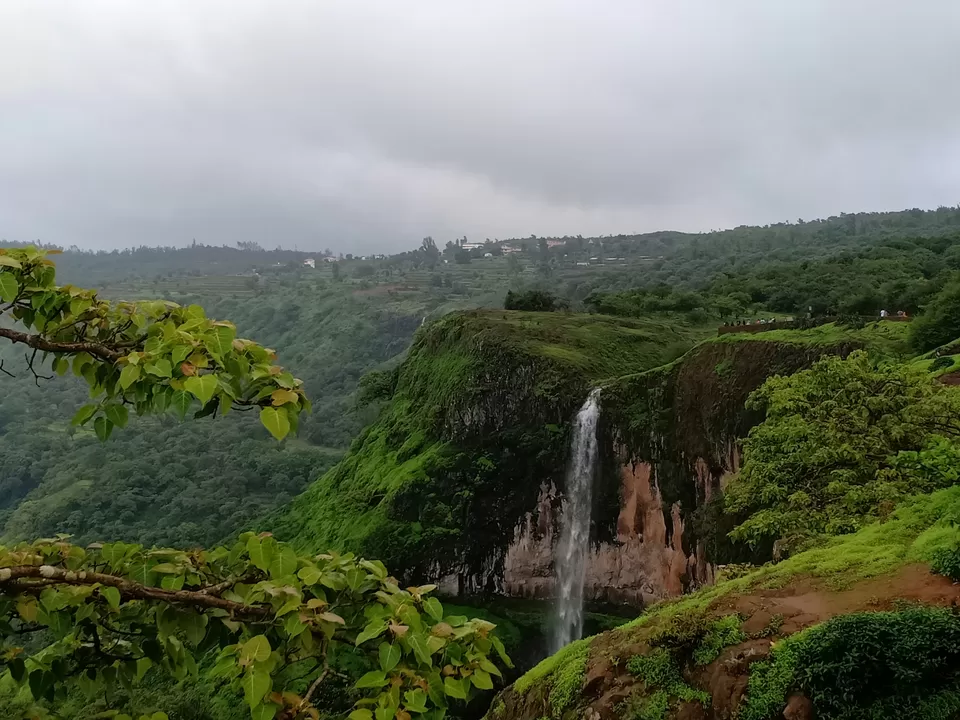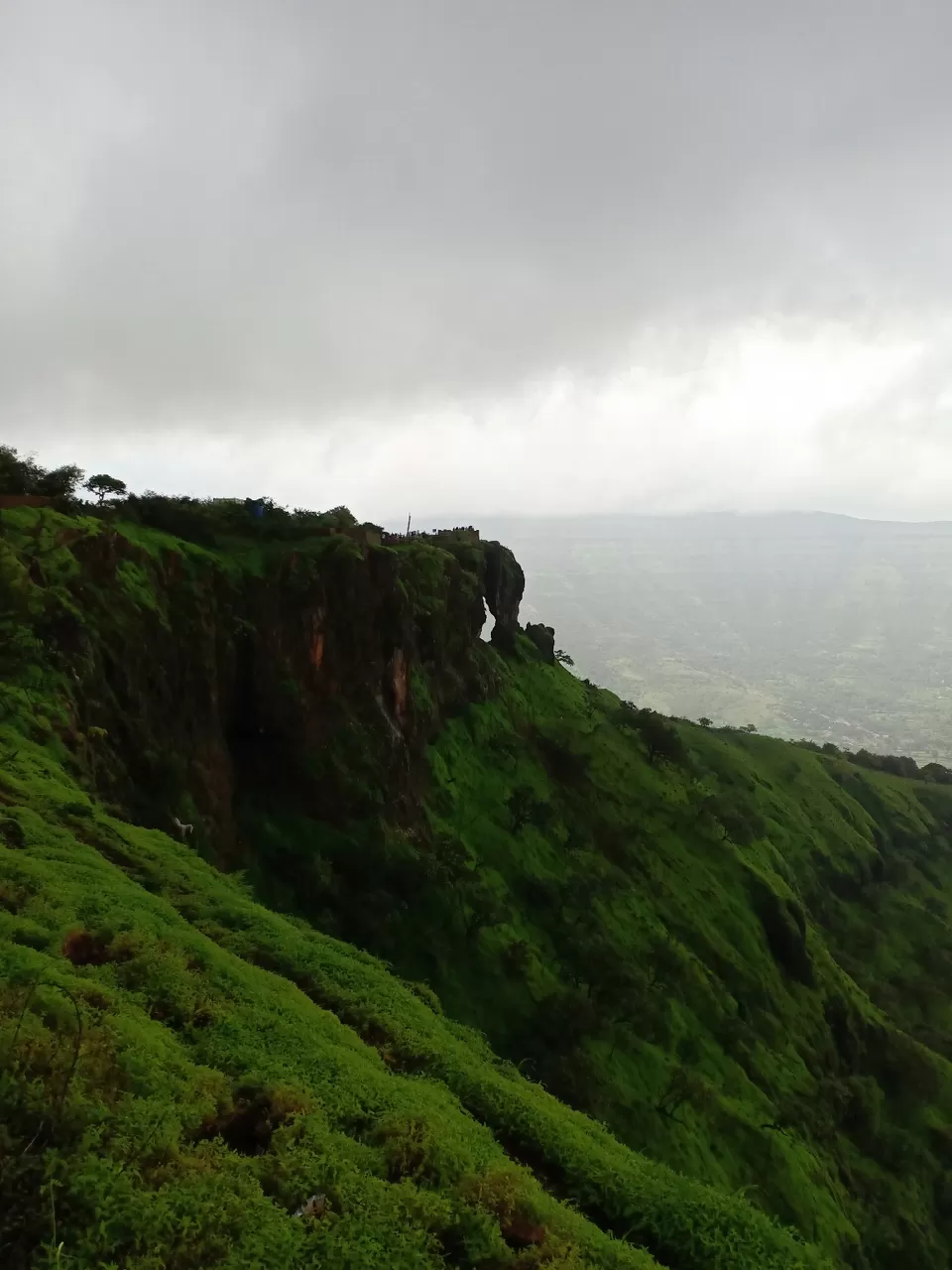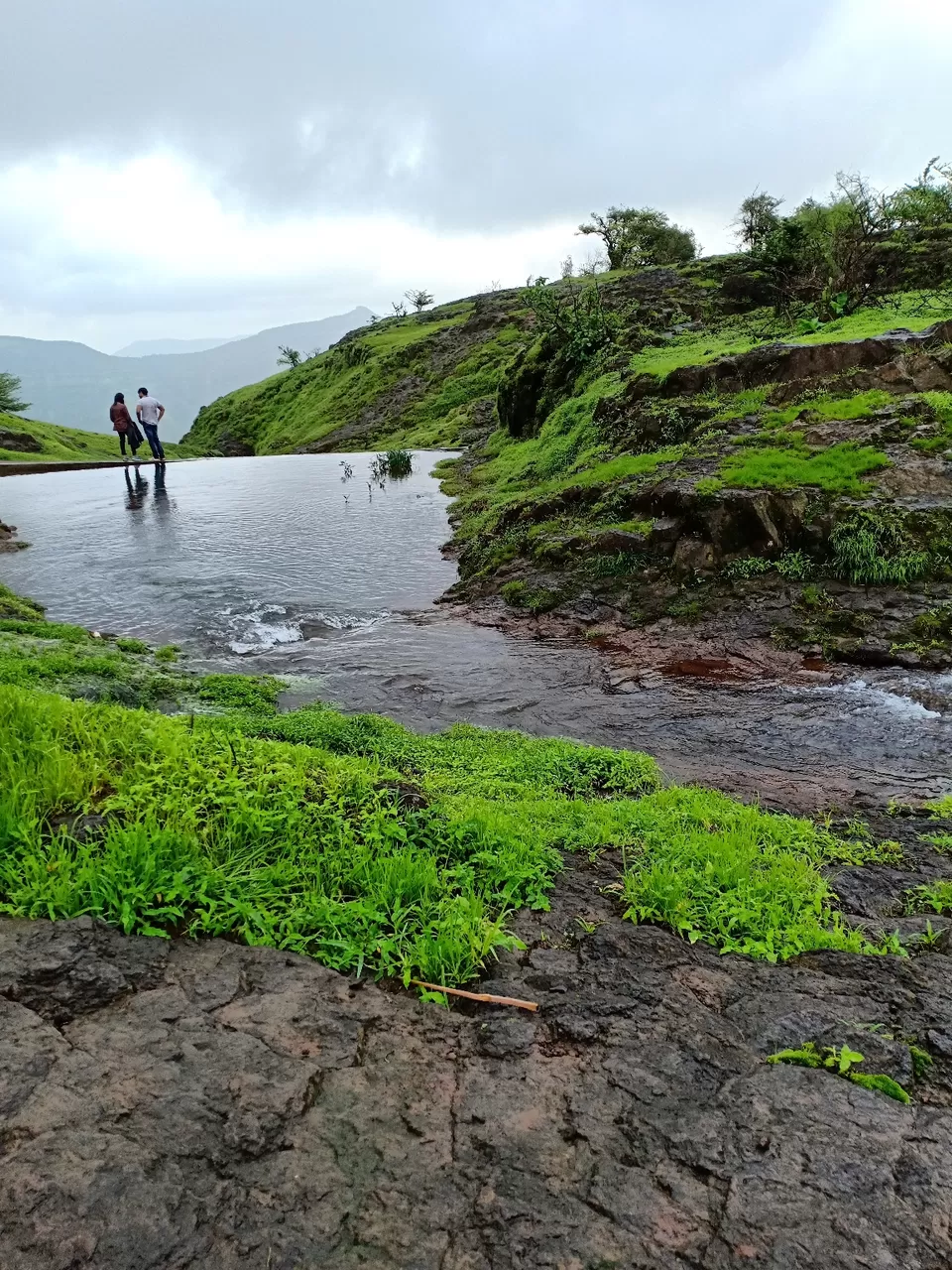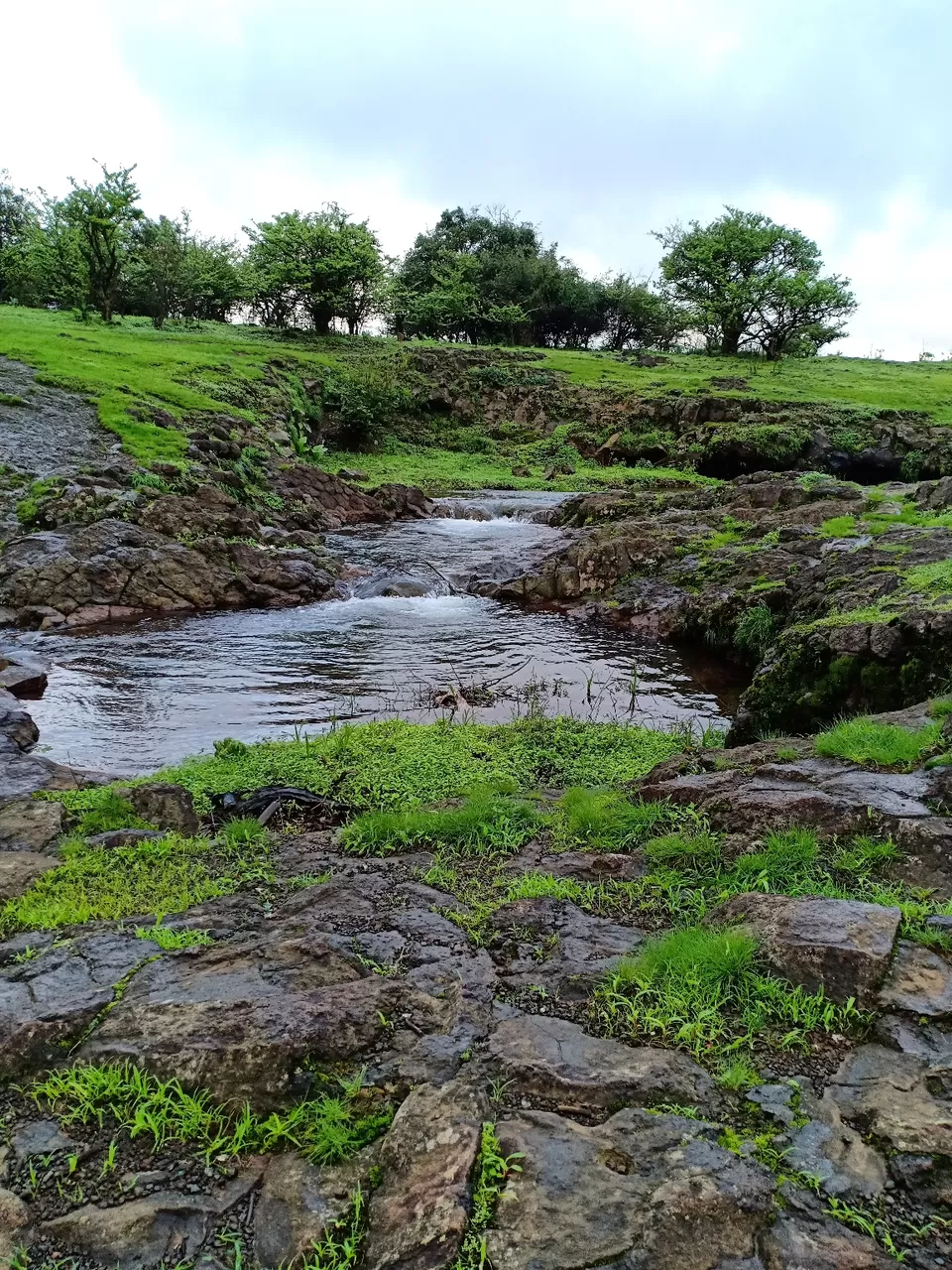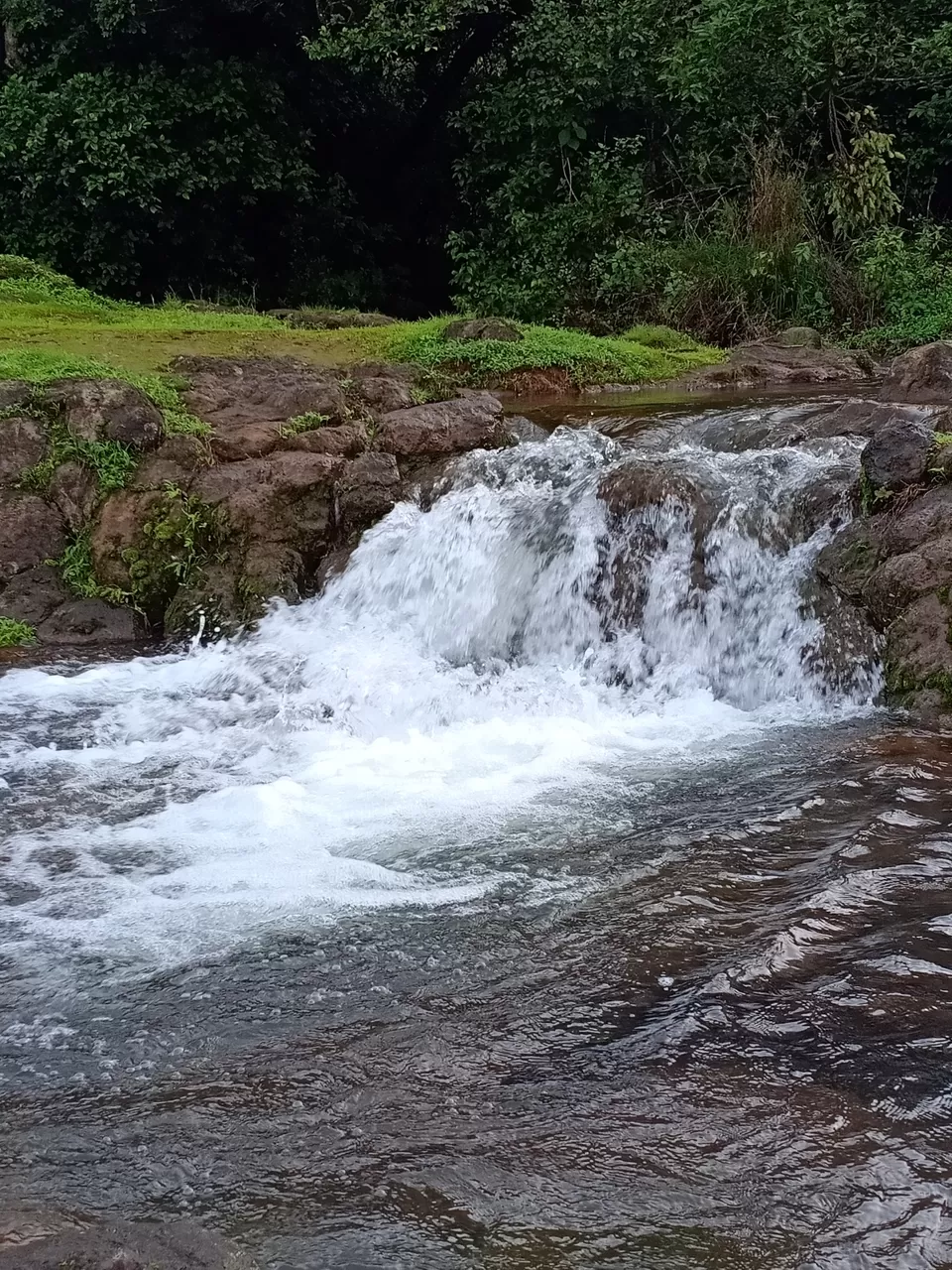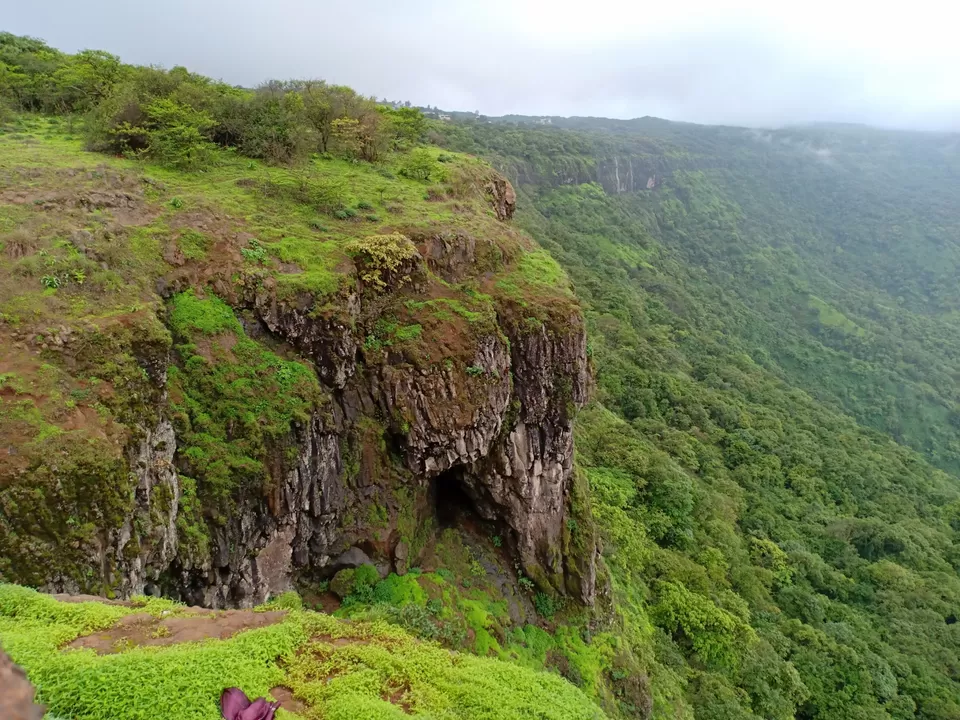 The weather on the 3rd day was too menacing with heavy rainfall so we knew it would be difficult to get good glances today. We checked out from our hotel and headed for Arthur Seat or the Queen of all points which is named after Arthur Malet who lost his wife and daughter in a ferry accident in the Savitri River. We reached Arthur seat at around 12. There was such a thick cover of clouds here that even and inch away was barely visible. This again is a must stop for a Mahabaleshwar Itinerary but unfortunately the clouds all over the place prevented us from getting a view. So, we stayed for a while, drenched in rain completely, ate Maggi :-P and then headed back to Pune.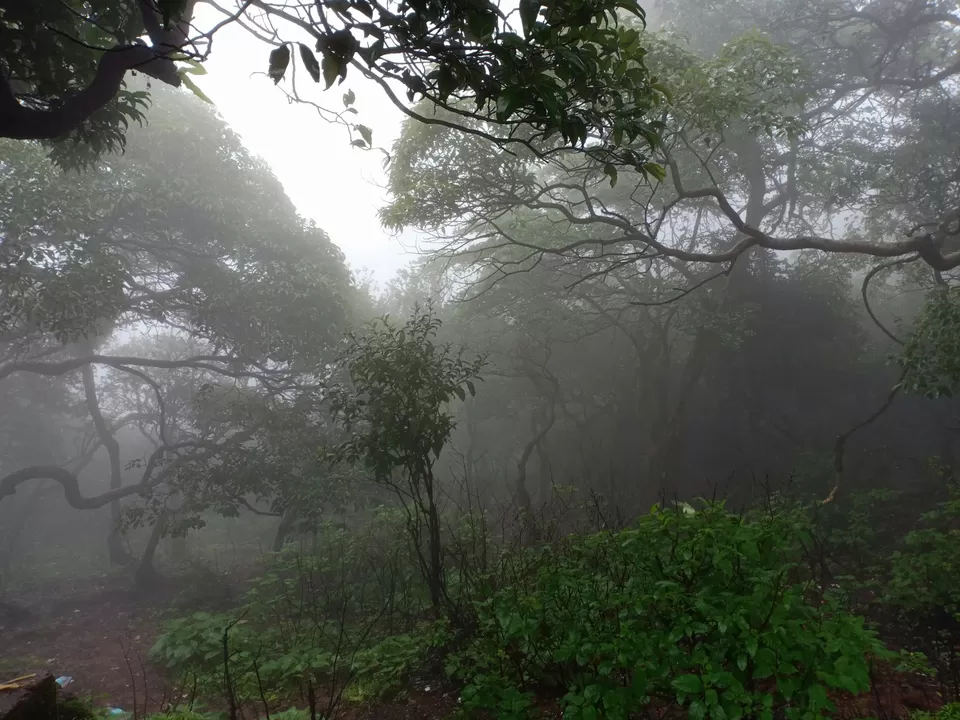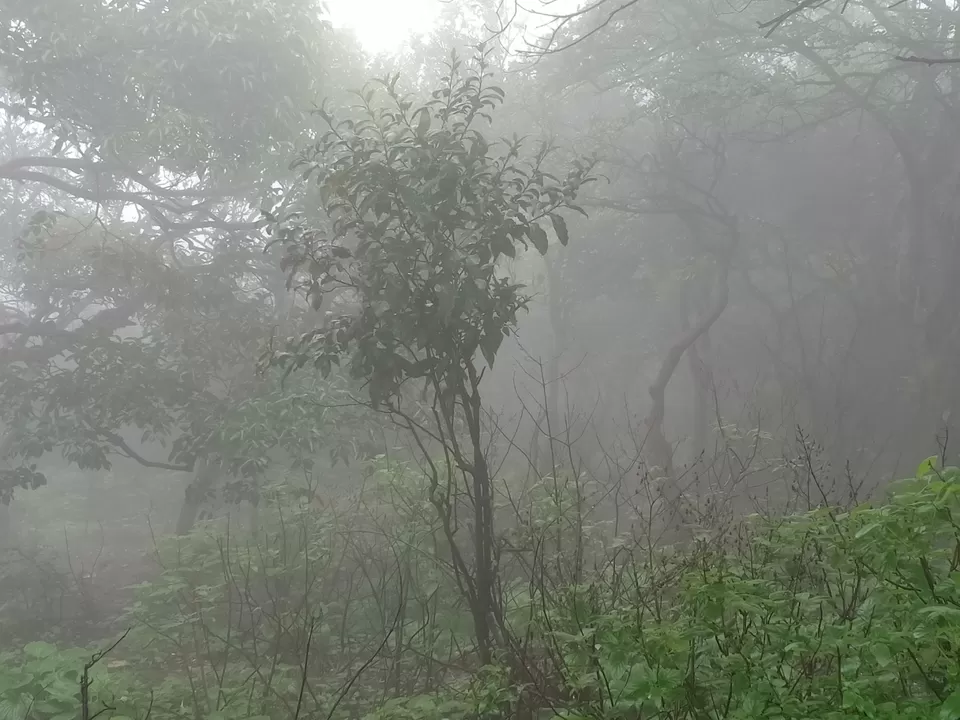 Summary : Mahabaleshwar is not just a hill station with its breathtaking views and pleasant weather. It offers you a chance to find that inner child in you which gets mesmerized with the bounties of nature and wants to dance and rejoice at each moment. At the same time, it provides serenity to the ever turbulent mind constantly battling a whirlwind of emotions.
Mahabaleshwar makes you be with you....again!
Hasta La Vista !