Is there anything better than going on an impromptu trip?
I was actually planning for a trip to Kerala when I came across this post by Jugni. Jugni, that organizes trips for female travelers across the globe. I just knew then and there that I am not going to Kerala and Ladakh it is. Booked myself, and there I was, counting days before I could board the plane and leave for the most memorable trip of my life.
The day finally arrived. Boarded the plane, wanting to land as soon as possible. Also, just a couple of days before leaving, I spoke with a friend who had already witnessed the beauty of this piece of land and this is what he said.
"Leh-Ladakh is so beautiful, you just need to stretch out your hand and take a picture. And that picture will be majestic."
Sitting in the airplane, counting seconds, I had this statement in my mind. It's only when the pilot announced that we were about to land and I looked out the window, I realized that my friend was so right. I was spellbound. So much that I didn't even take a picture.
The Auspicious Hotel is where I stayed. It's a 3 star hotel, close to the main market, with all the basic necessities. They are extremely hospitable people.
The first day was all about acclimatizing myself. I was supposed to sleep, but I just couldn't. I was sitting outside my room, with a book in my hand, gazing dreamily, languorously into the infinity.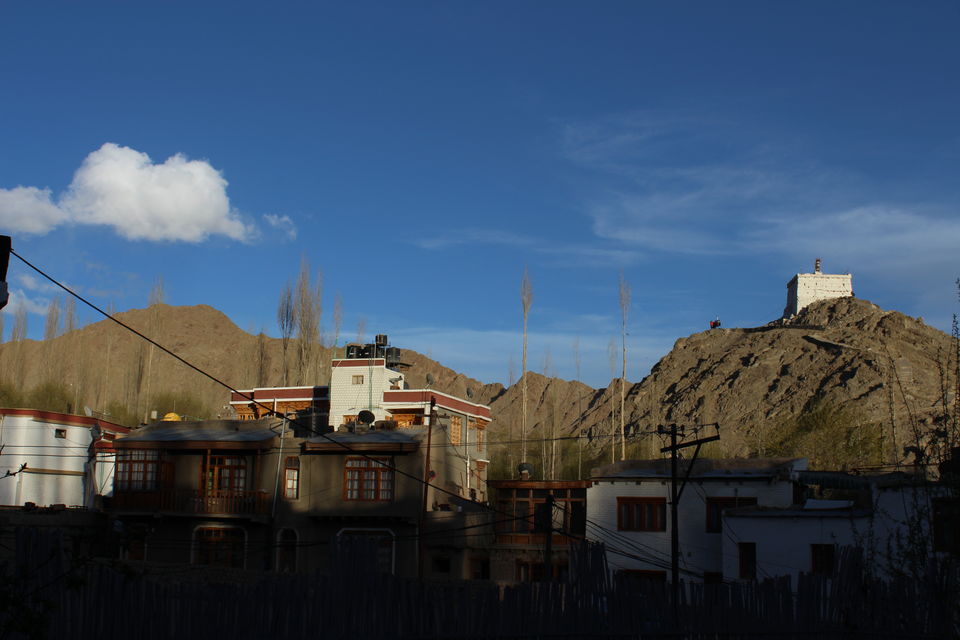 There I was, on a different land, with a bunch of strangers. I was ecstatic. In a situation like this, the bonfire night came to the rescue. I mean we just needed an alibi to break the ice. And that worked.
Under a starry blanket, we spent some really precious moments getting to know each other. And that was such a learning.
With this ends the first day and starts the journey to explore a part of the world which is so pristine, it makes you week at the knees. Every single time! :)
Save this day for exploring Leh. Places like Magnetic Hill, Shanti Stupa, Zanskar river and many more can be visited. Out of all the places, Zanskar river took a piece of my heart, just for the sheer beauty it holds. I will let this picture do the talking.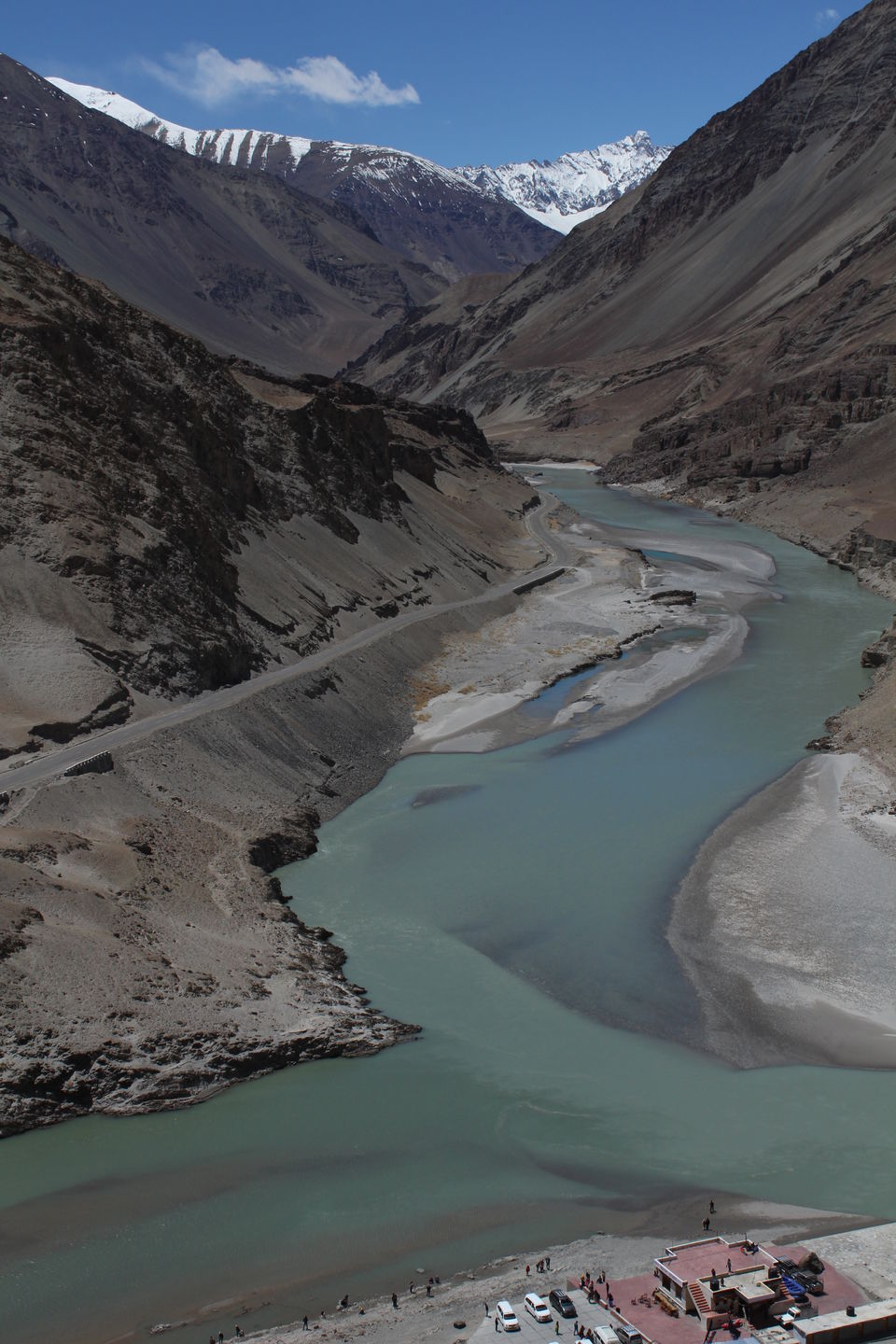 This was the day I hopped in the car and took the most beautiful drive I could have possibly imagined. Nubra Valley via Khardungla Pass!
Khardungla is the highest motorable pass in the world, 18380 feet above sea level. It was all covered in snow in the first week of May (that's when I visited). I am sure it's a lot better around July-September. However, since that is the peak season, you will find a plethora of people everywhere. Choose the dates wisely. April-May is the best time to visit other than visiting in extreme winter for the Chadar trek experience.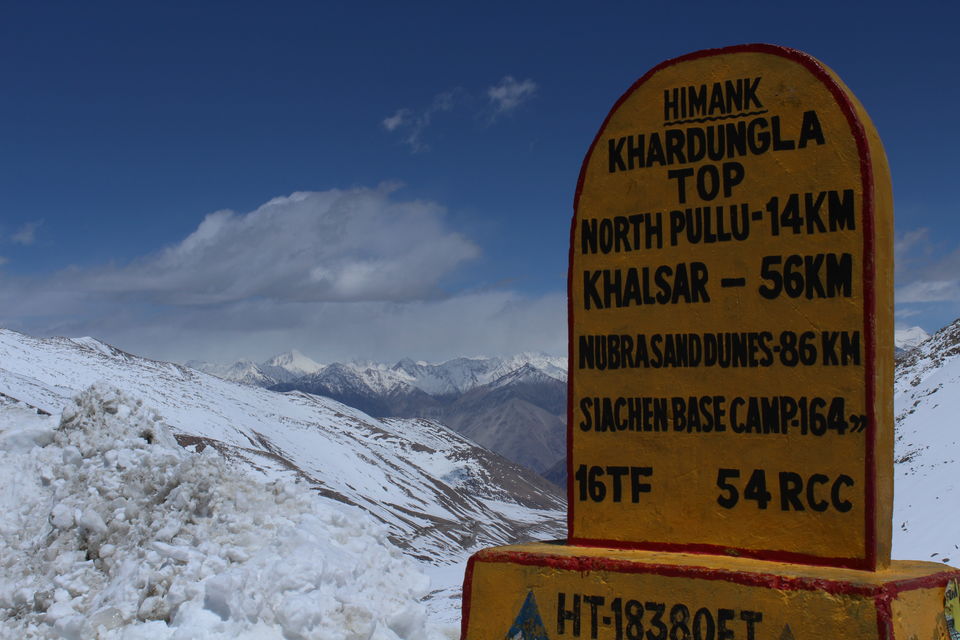 The drive to Nubra has to be the most scenic drive ever. It left me mesmerized. Everything seemed like a painting.
I stayed at the Lotus Ecological Resort in Hunder, and it is a really nice place. After checking in I left for the sand dunes to witness the sunset and boy, that sunset!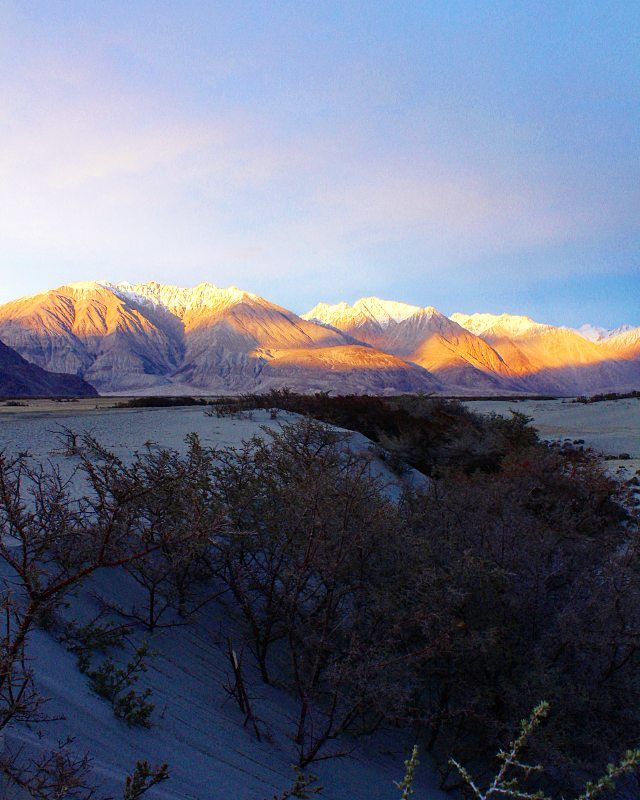 Something interesting was planned for this day.
Turtuk, the northernmost village of India! Isn't that enough to intrique you much? It's a tiny picturesque village. Do add this in your bucket list because not everyday you get to hear about the history of a place by the the king himself. King, Yabgo Mohammad Khan Kacho!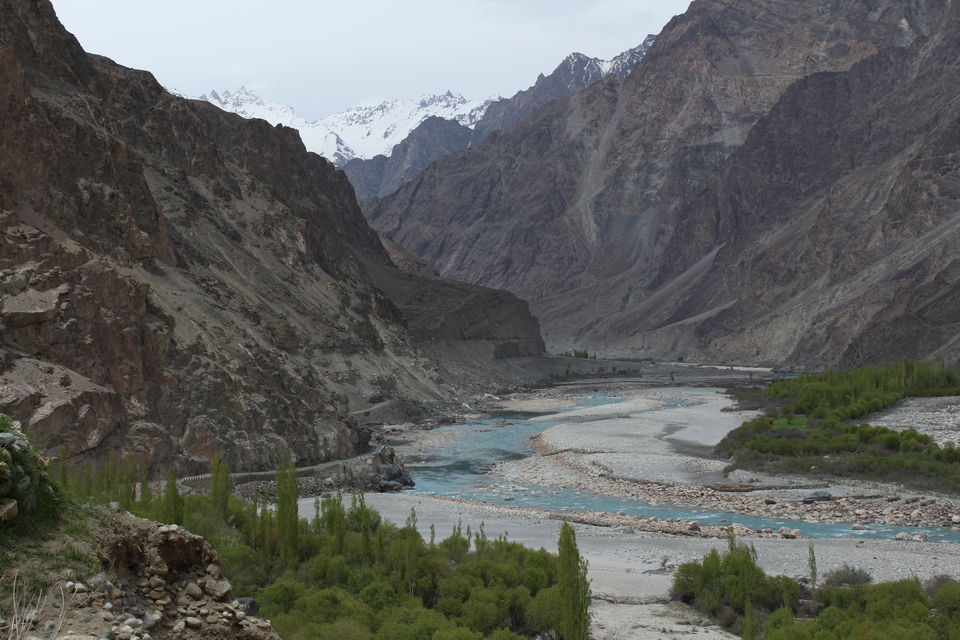 The evening was spent in the lap of Nubra valley. Yes, I am guilty!
After spending two amazing nights in Nubra, it was time to get back to the Leh city, but via Pangong Tso.
Ask me what was the best part of traveling to Leh-Ladakh? Hands down, the drive through this magical place. The drive to Pangong Tso wasn't any lesser. Equally picturesque, though Nubra will top my list any day.
And then I was there. Pangong Tso, the pristine water tugged at my heart strings. I was just recovering when it started snowing and I was back to where I started. Dumbfounded!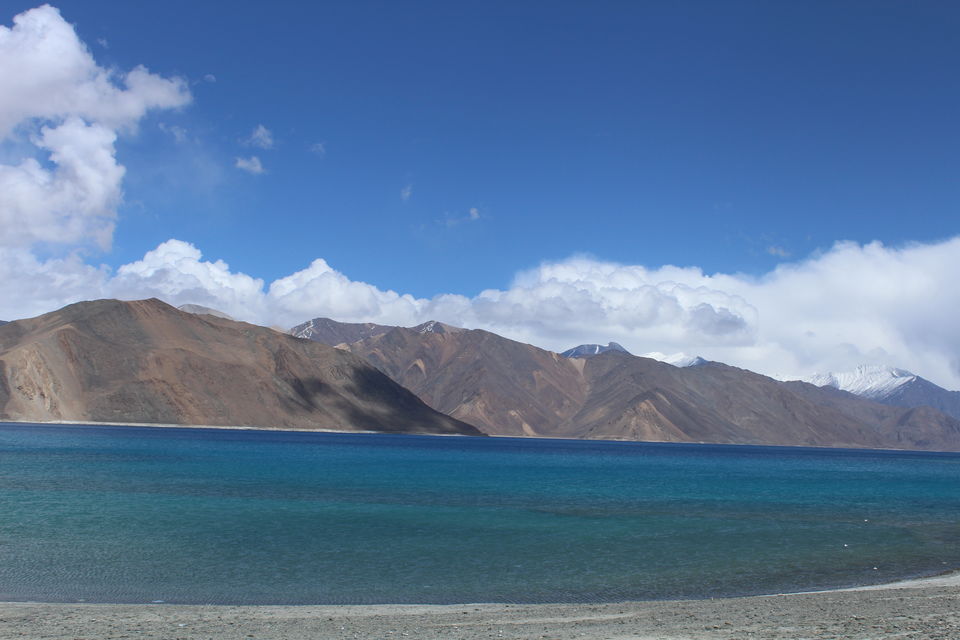 I had to cross Changla Pass, which is akin to Khardungla. Make sure you carry medicines because you can have difficulty in breathing.
Back in the city, it was time to get myself acquainted with Buddhism. I was just walking in the monastery when a monk smiled at me and started a conversation. I am so glad that happened. Go there, talk to the monks, and learn something new.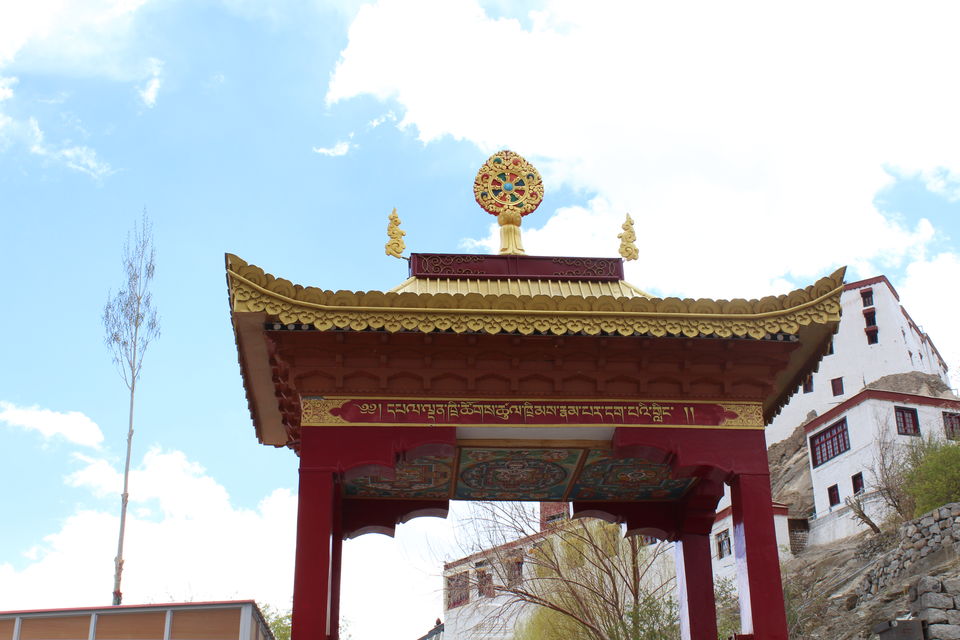 Later that day, Jugni took us to Himalayan luxury Bivouacs. I highly suggest you spend at least one night here, doing nothing. Who wouldn't need a languorous day after all that traveling?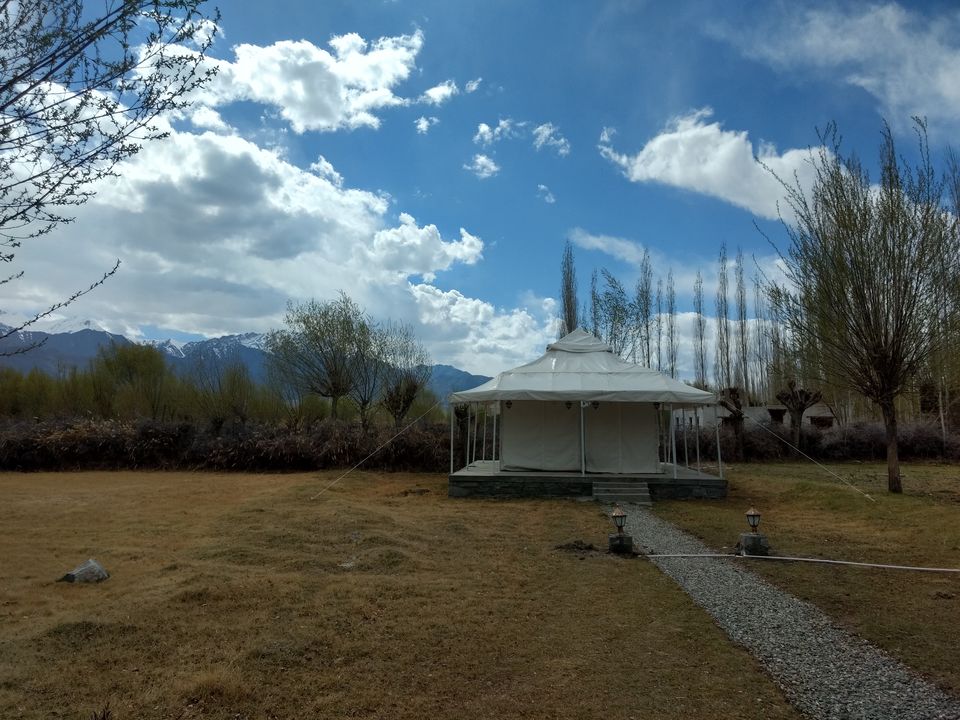 It is a perfect blend of luxury and utter wilderness. And such hospitable people! Take a walk to the Indus riverside and fall in love with nature all over again. I am sure you will love your stay there.
The last day in Leh. All I wanted to do was relax, create my own space, go over all that happened in the last 6 days again, and believe nothing. It felt like a dream.
Getting the loved ones souvenirs was all that was left. And that's what I did in the evening. Walked the market, had some scrumptious local food, smiled back at all the smiles coming my way. The people make the experience even better.
Fly back to your loved ones.
Leh-Ladakh will change you as a person. It changed me. I have come back happier. It still feels like a dream. Though I pat myself on the back everyday to make that decision.
Go, experience that beauty!