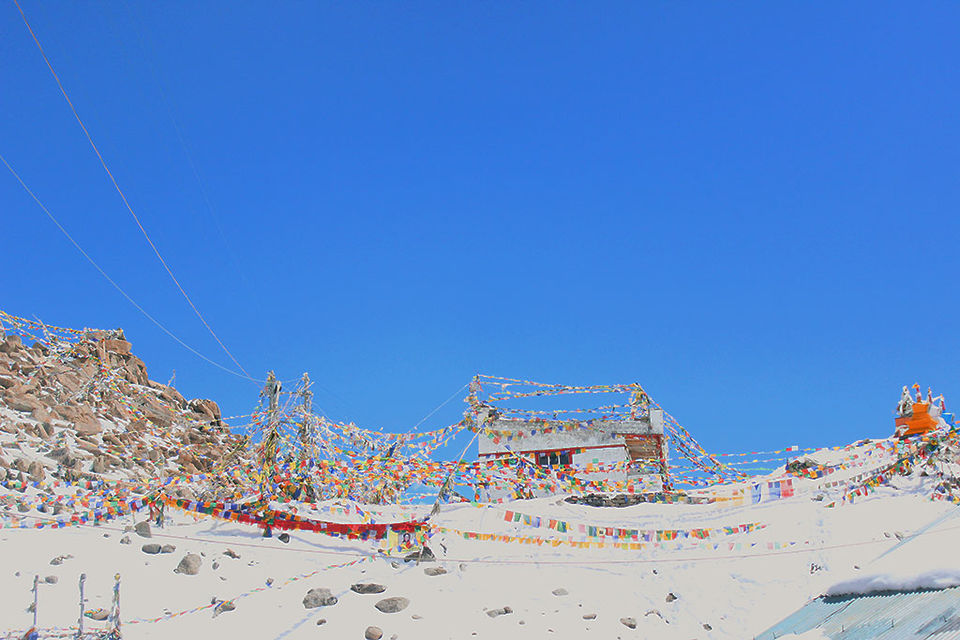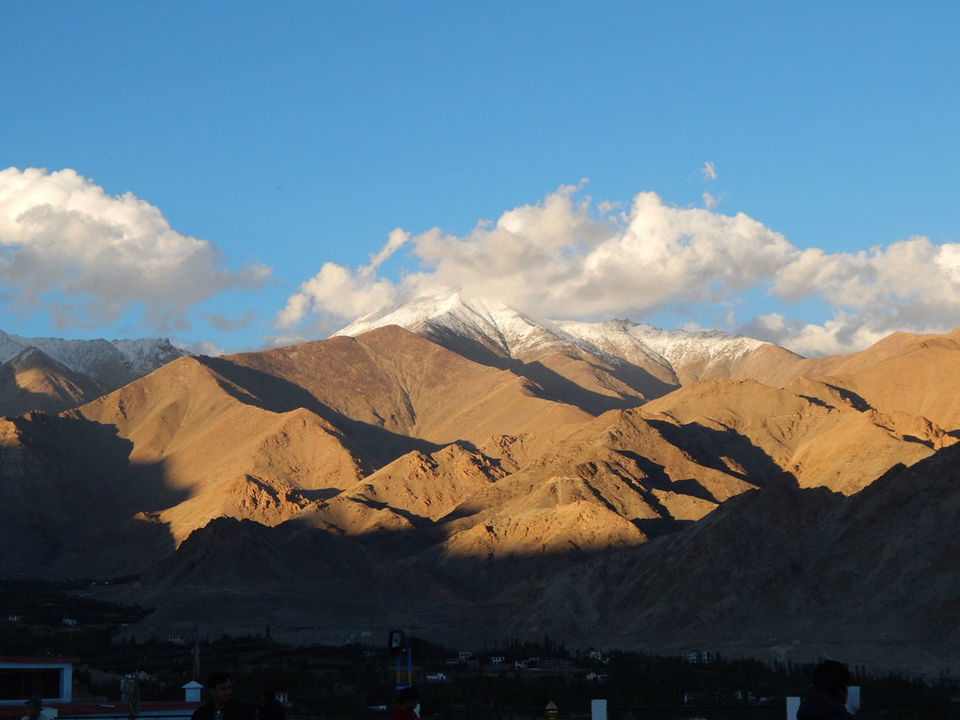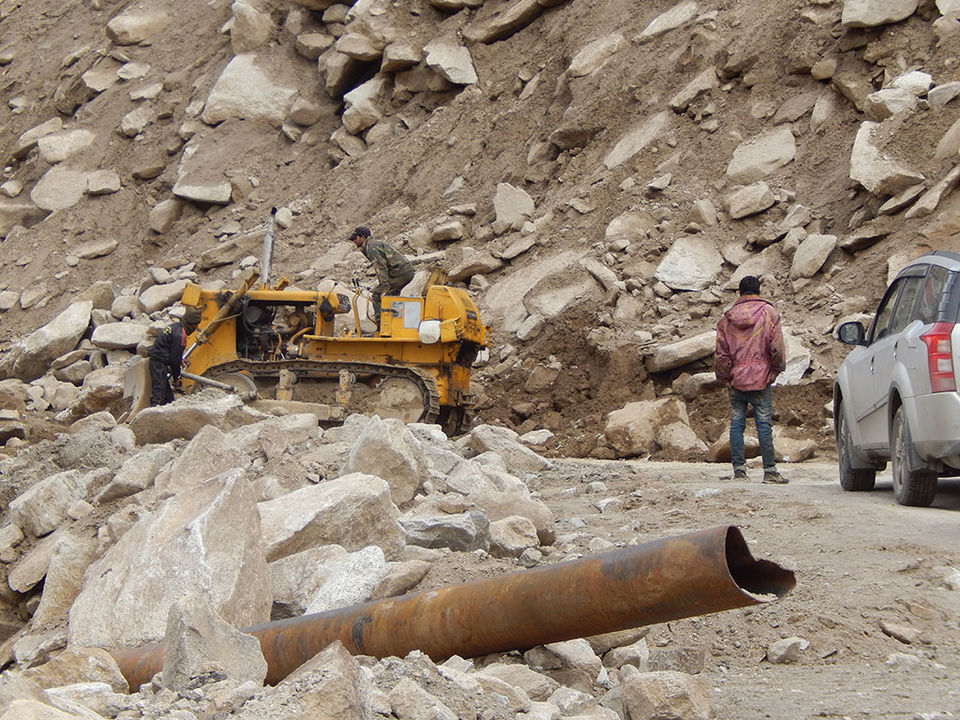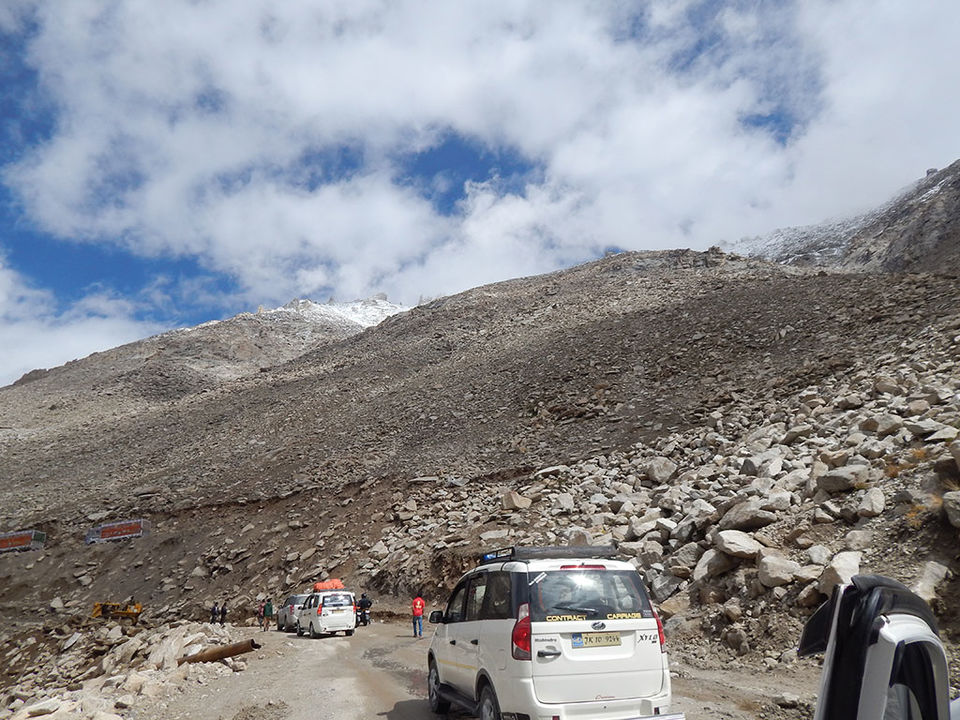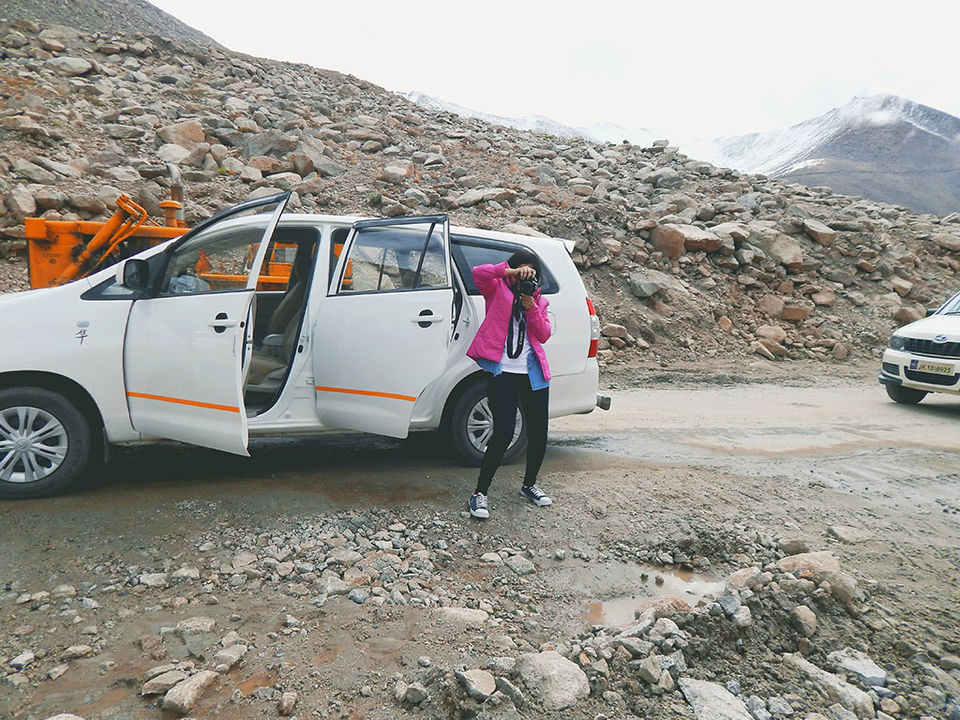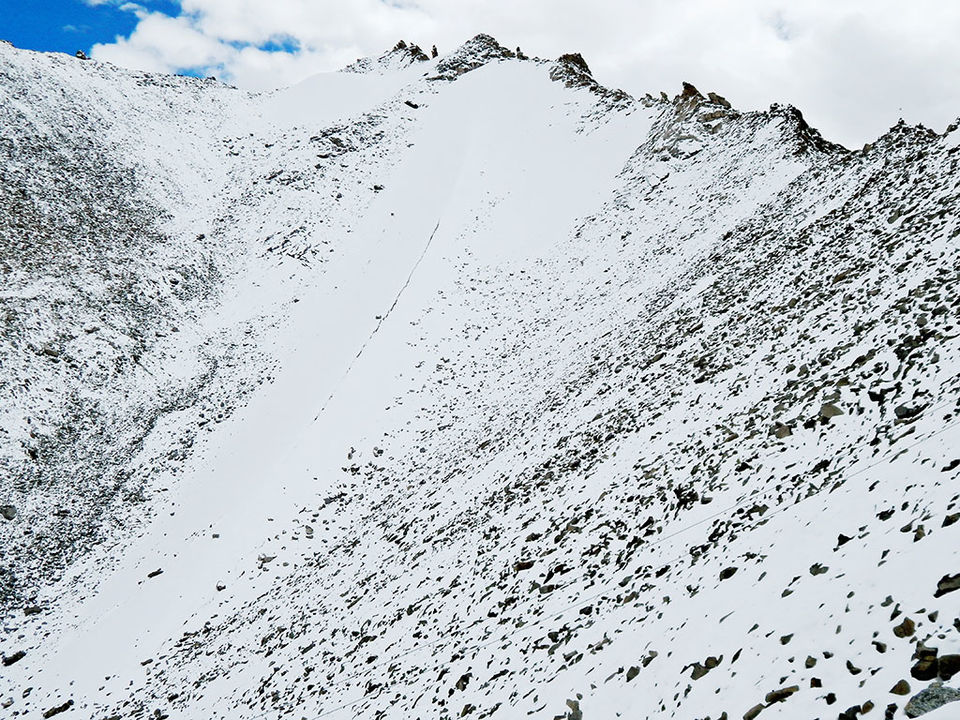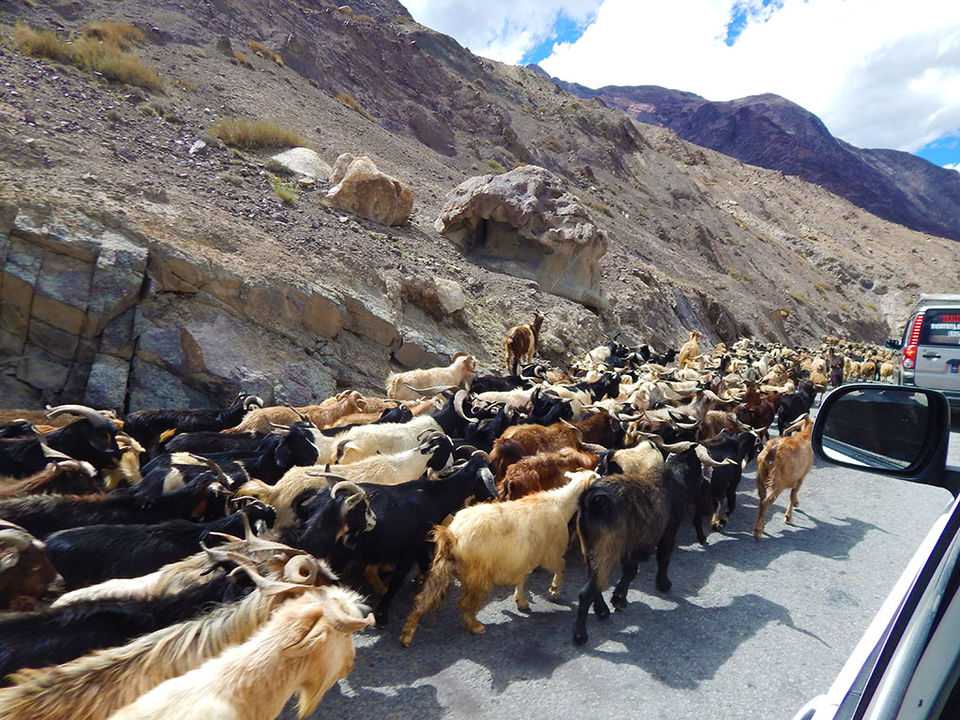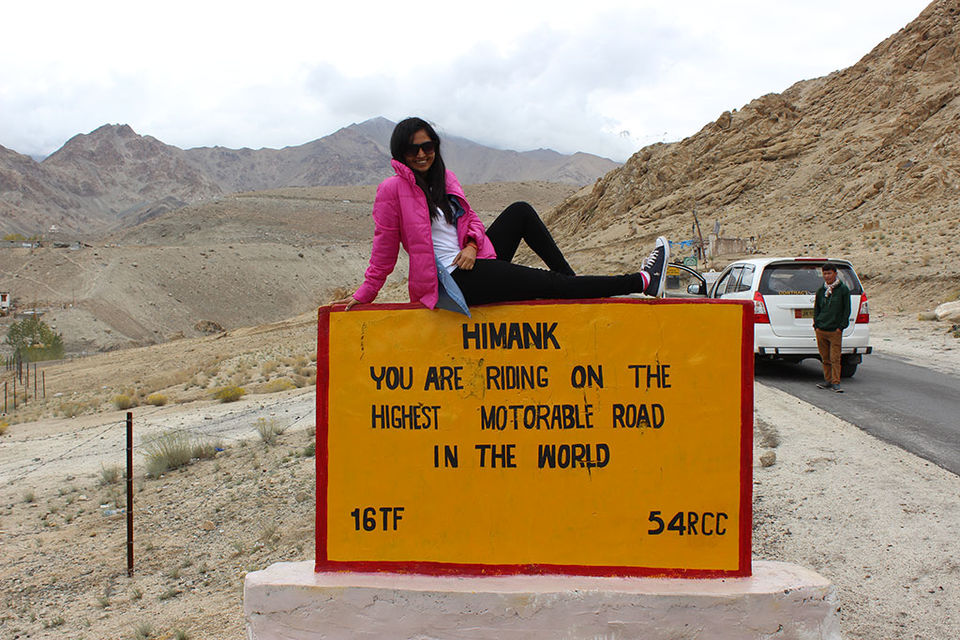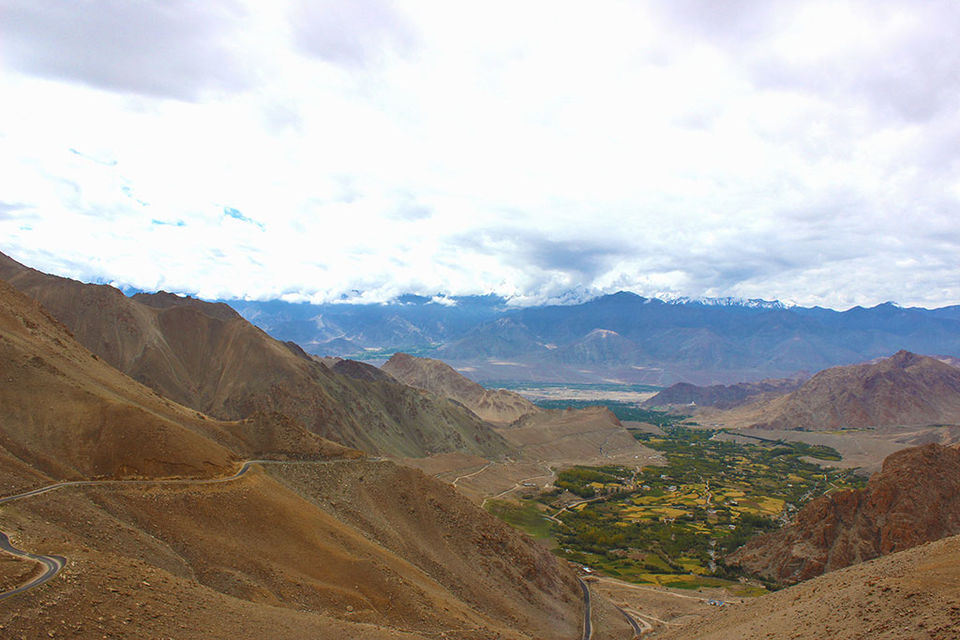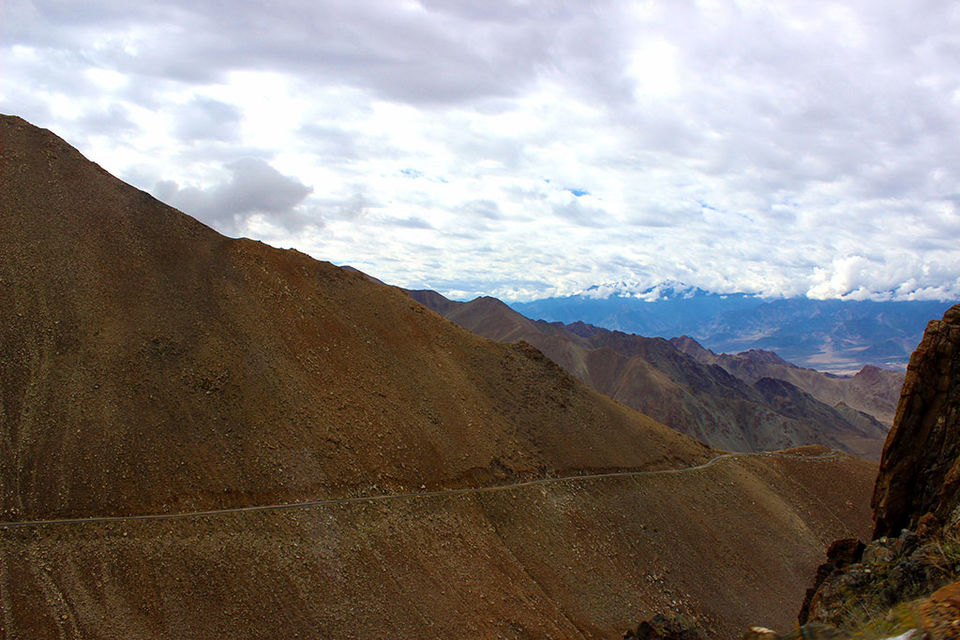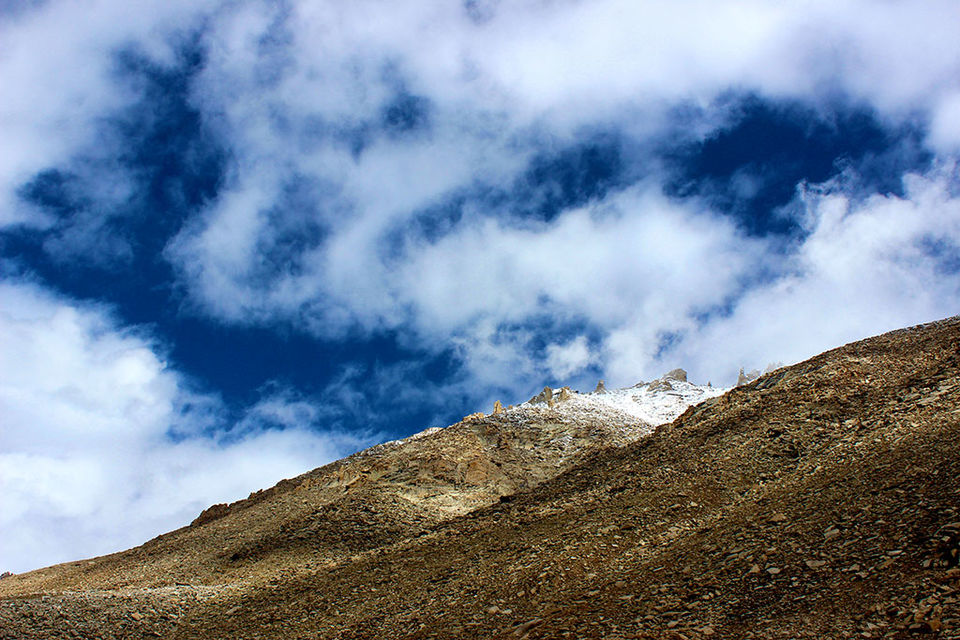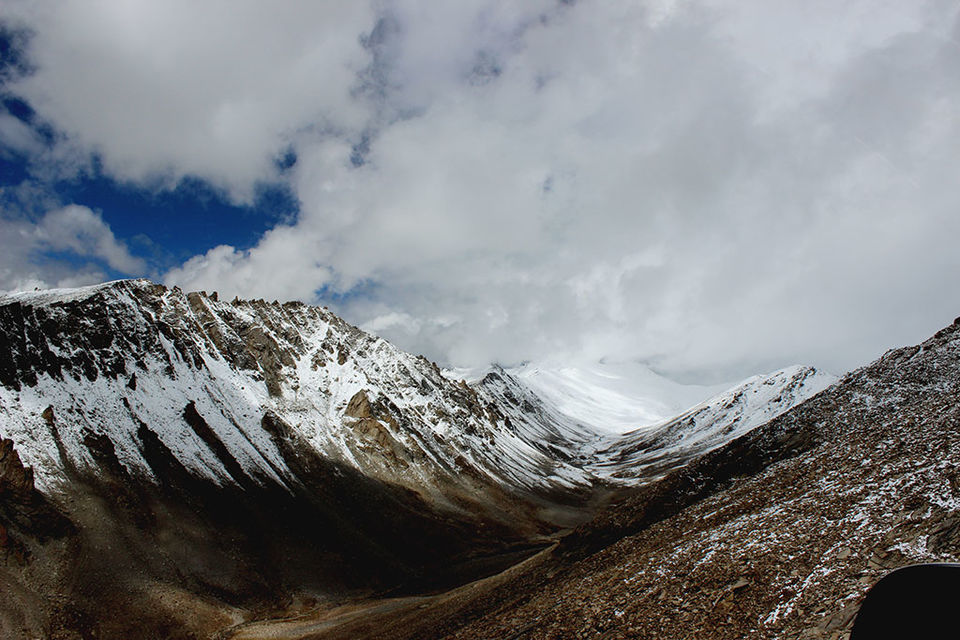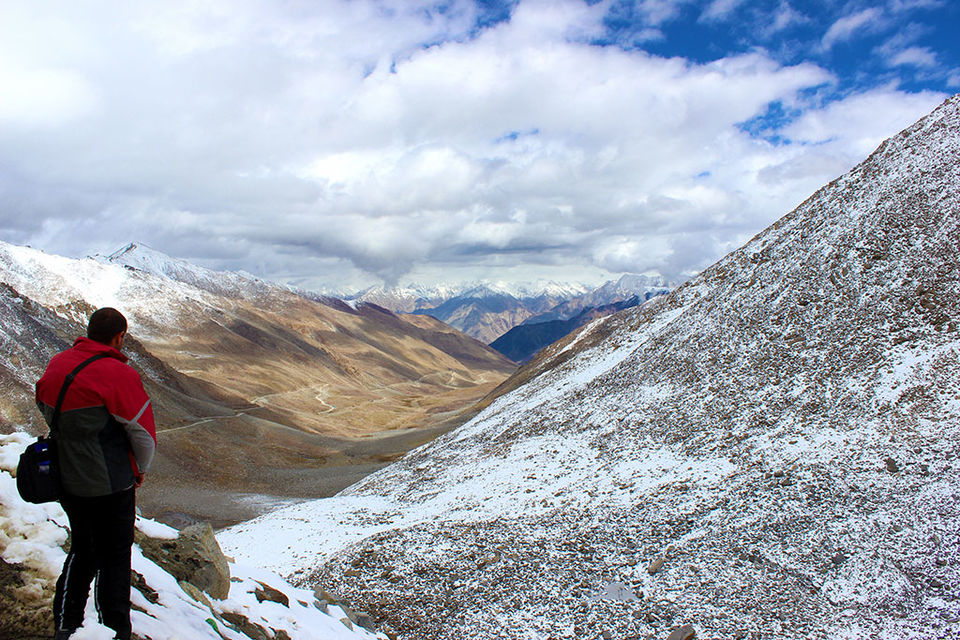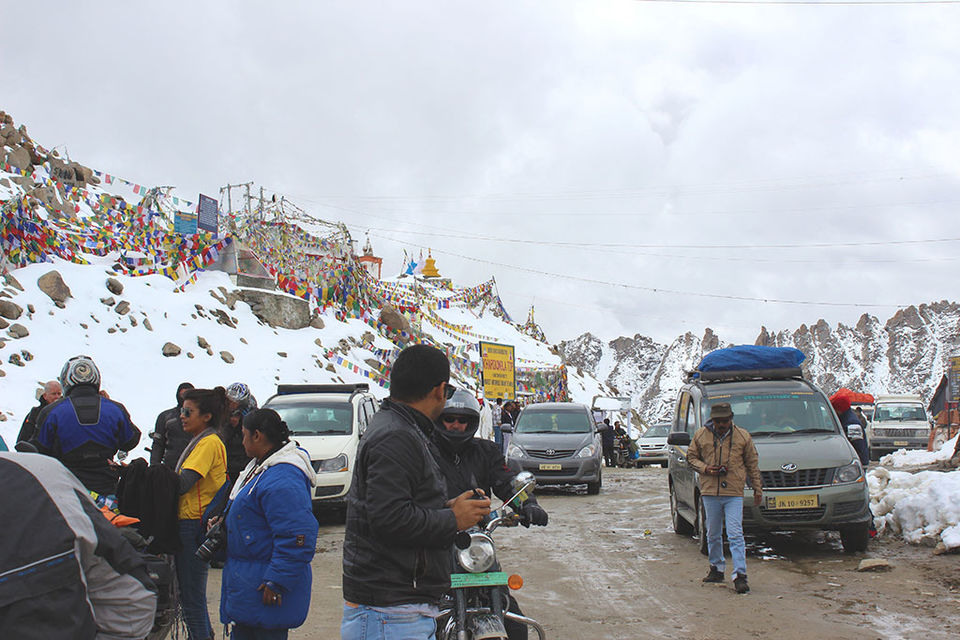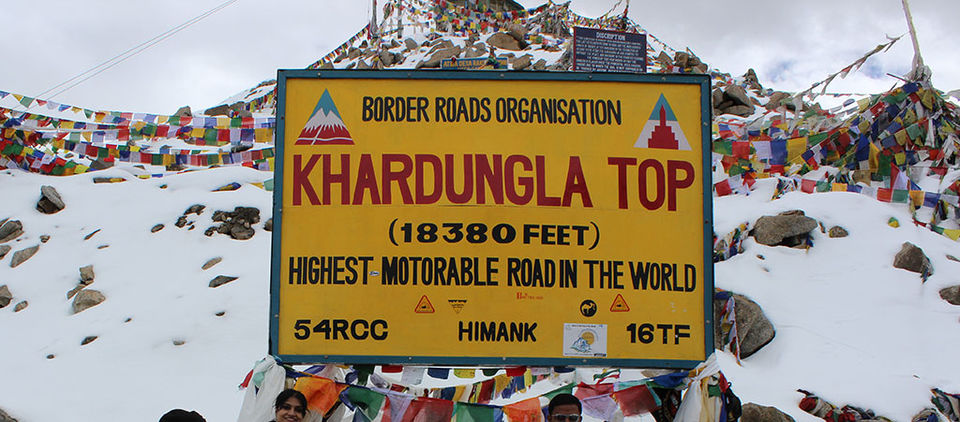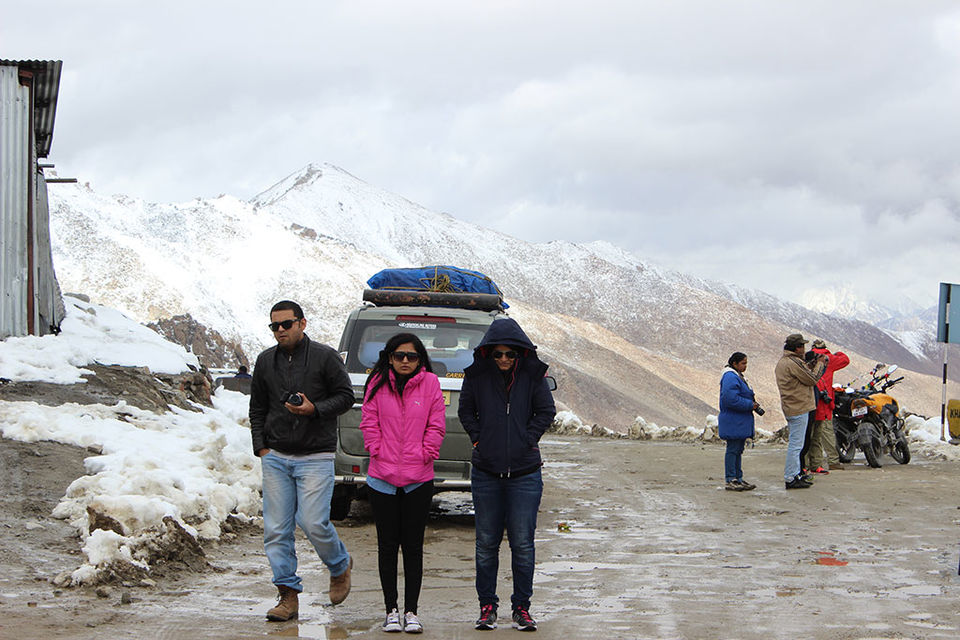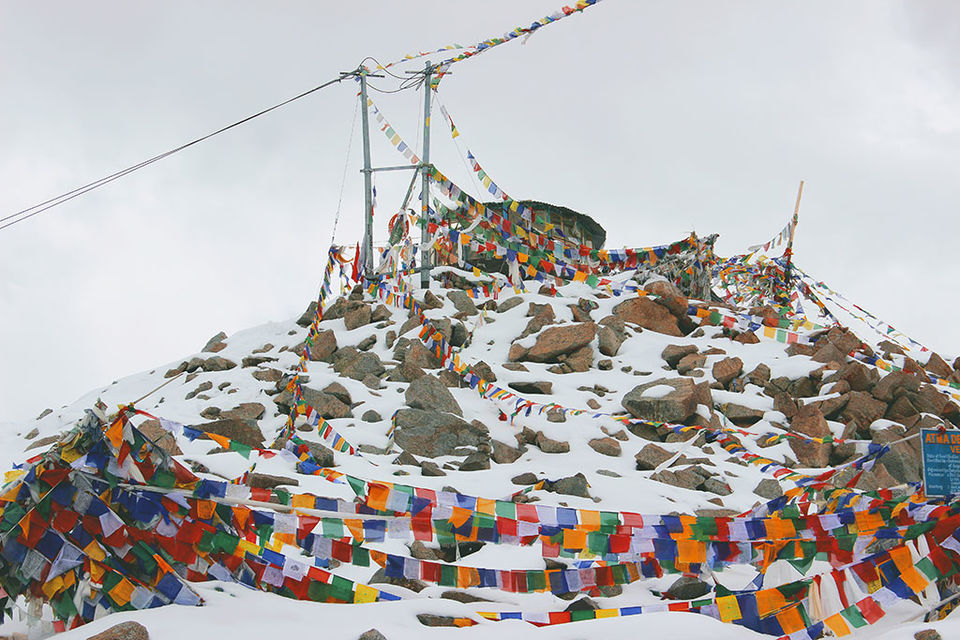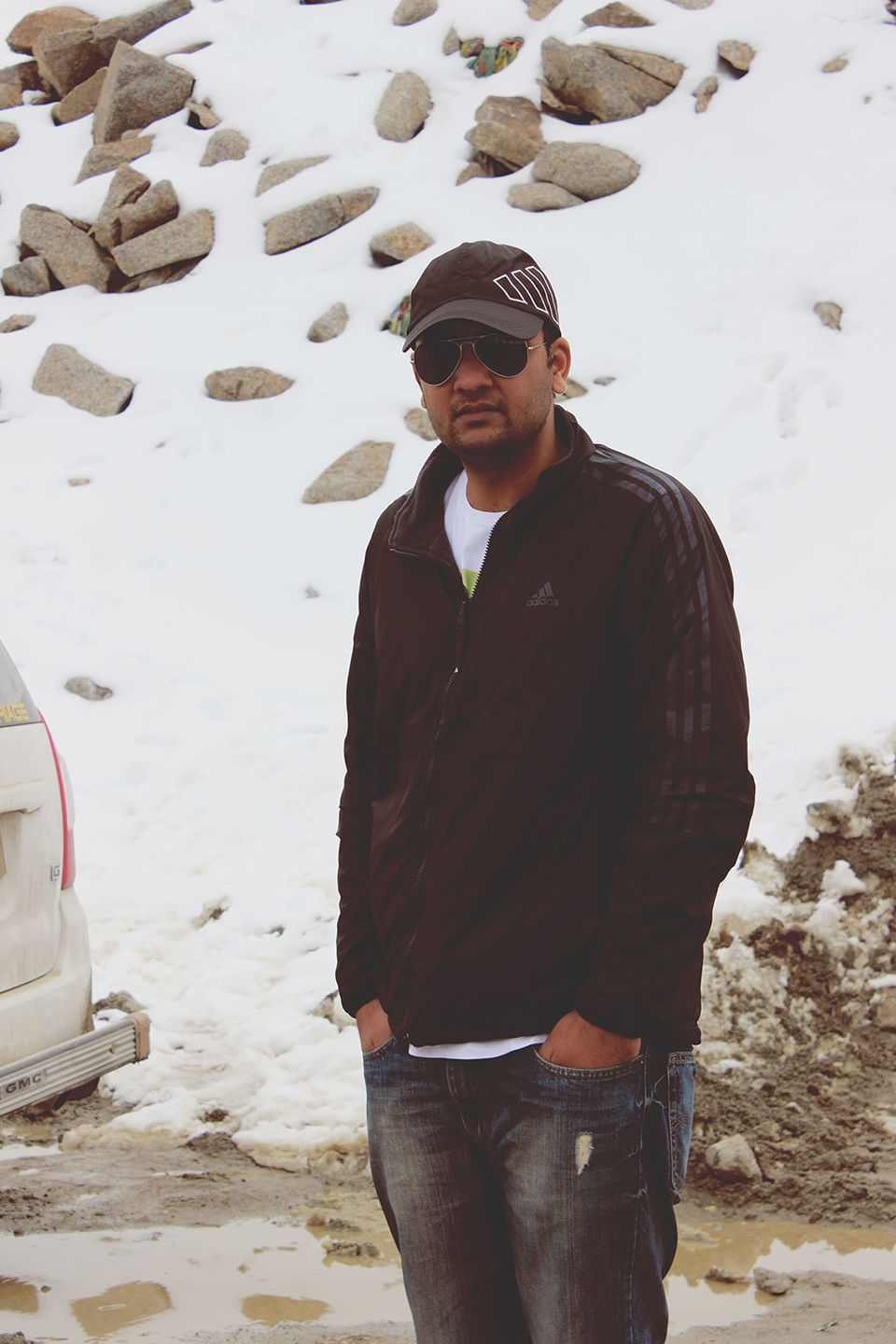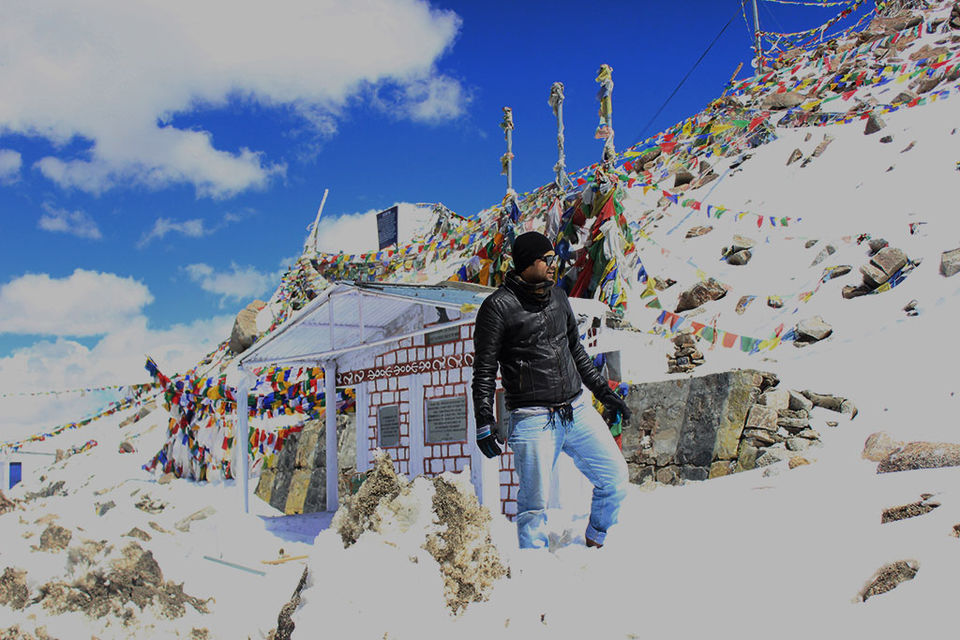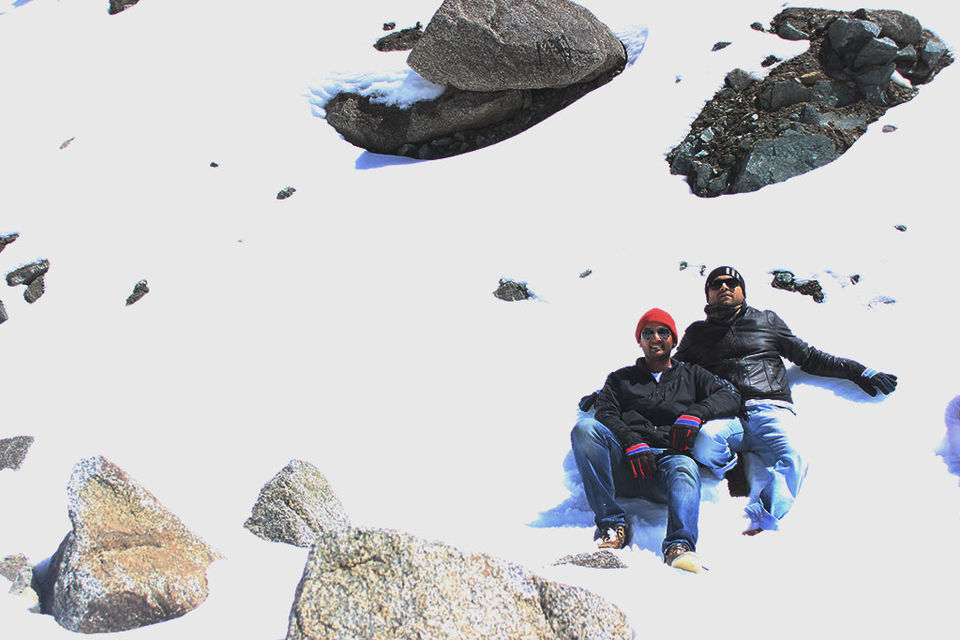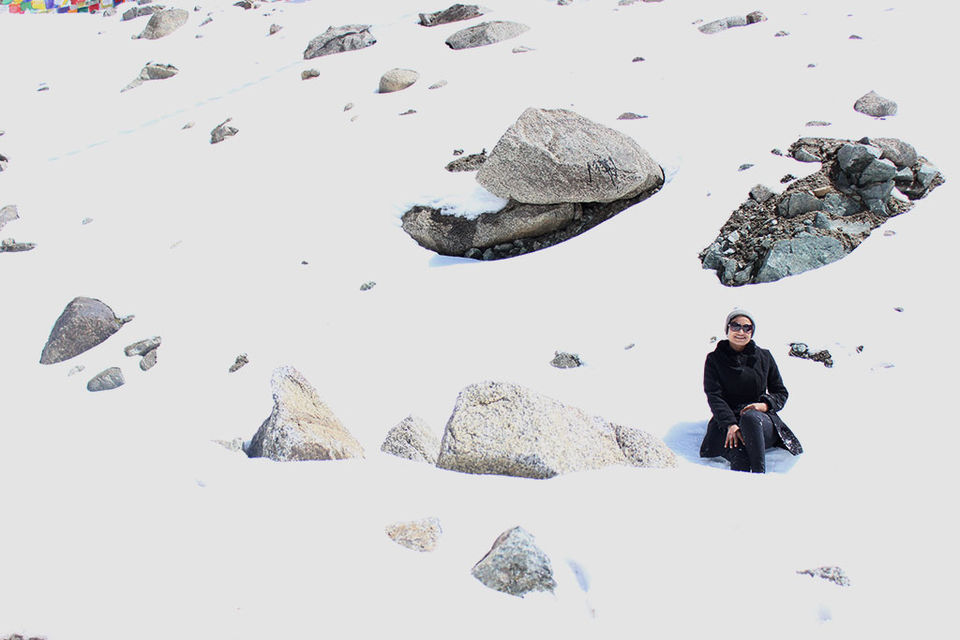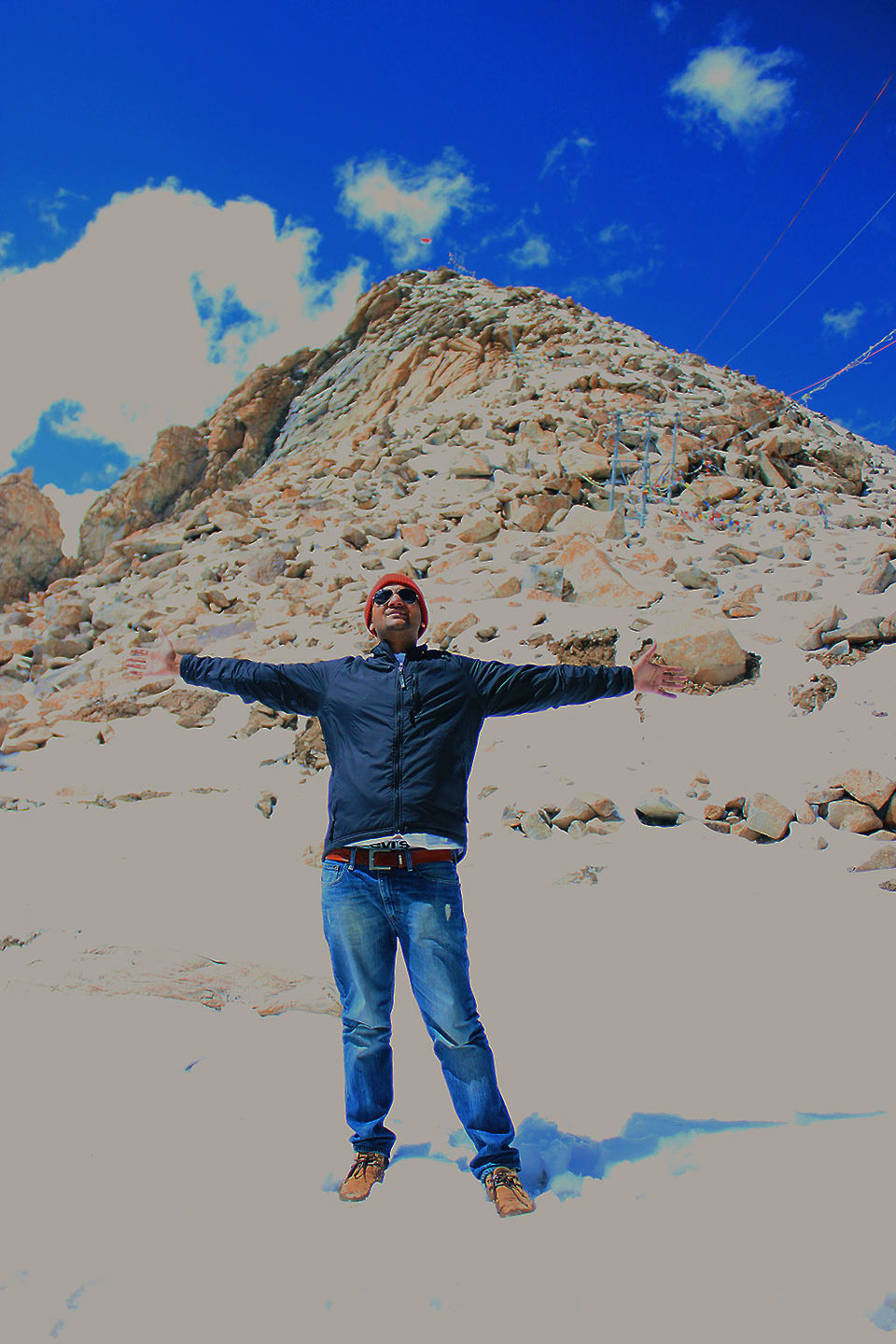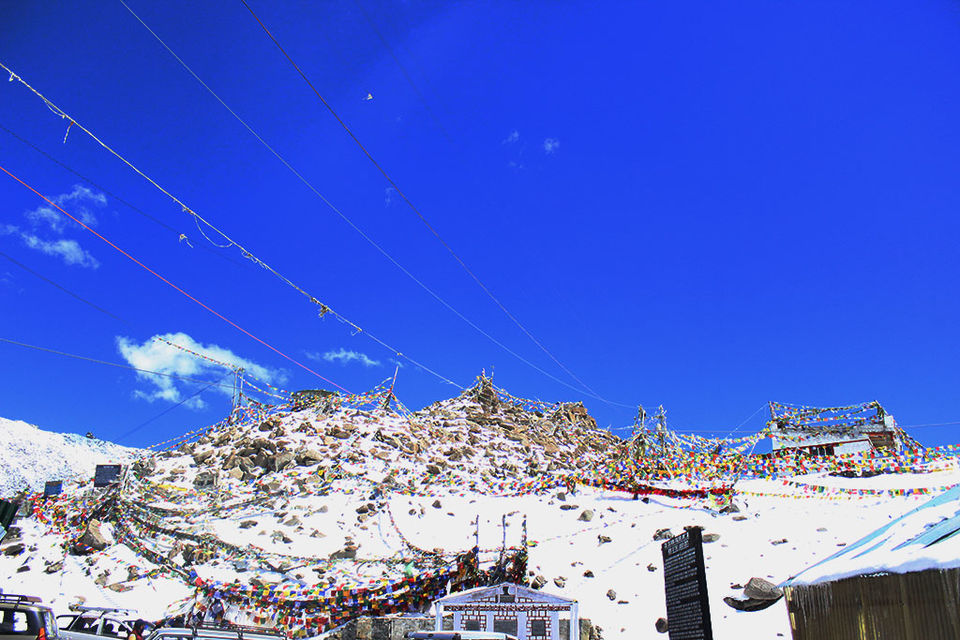 After exploring Leh, we all decided to venture out further into Ladakh region. But by this time we had realized that the 10 days that we had for our Ladakh adventure were not going to be enough. So we had an emergency itinerary revamp with our driver. 

So with a sad and heavy heart I let go of our Lamayuru and Zanskar valley destinations and we decided to go forward with destinations: Khardungla Pass, Nubra Valley and Pangong Tso.

This change in plans gave me one more reason to come back to this crazy beautiful mystical place.

The first destination on the list was Khardungla Pass.

As the name suggests, it is a gateway to Nubra valley and continues towards Siachen glacier. It is also very famous amongst travellers as the highest motorable road. Now, this route is the most famous bike trip route in India and there are travel blogs dedicated to the subject of traversing Ladakh on a bike. There were many people who told me that going in a car is synonymous to wasting time and the only way to do this trip right is by a motorbike. One hour into the journey I realized they were right. But the severe headache that had started and the impending doom of high altitude sickness ( very real guys …very real) made me realize that for me, this was the only way to experience Ladakh.

While driving, we passed through winding mountain roads, areas that were dry and arid as well as some lush green areas. It was as if some art master had his whole collection on showcase and we were looking at a breathtaking watercolor in HD one after one.

As we ascended the slopes the temperature constantly dropped and we could see patches of snow here and there. The idea of an imminent snow fight brought some excitement back into the hearts of all the five inmates of our car. I remember none of us had spoken a word since the last two hours, we were that awestruck by the beauty that surrounded us.

One moment I was looking at a monastery nestled in the mountains , and the next I was listening to the sounds of a flowing river in midst of the sandy mountains which was maybe fed by the innumerable little waterfalls that we saw on our way. The unique thing about the Ladakh terrain is that it has mountains, forests, deserts, lakes, rivers, waterfalls in one beautiful and dynamic geography.

Throughout the drive I was kept amused by the quirky milestones by Border Road organization.

On reaching Khardungla, we were impressed by the facilities set up by the Indian army for travelers. We piled out of the car onto a glorious carpet of white snow and soon we were hurling snowballs at each other.
Travel Facts : 
 
1) How to reach: You can rent a bike or a taxi to reach Khardungla and move on to Nubra valley 
 
2) Places to eat: There will be small dhaba and shops here and there serving noodles and thupka soup. Ensure to carry oxygen, water and some snacks as there is quite a long stretch with no commercial outlets on the route. 
 
3) Place to stay: Khardungla is not a place where people generally stay, but Hunder in Nubra village is the best place to stay for the night.There are a lot of homestays, Hotels and campsites available in Hunder.
 
4) Permit : The easiest way to get your permit is through your designated driver the day before. You just have to submit ID and address proof . The permits are checked and are required to cross Khardungla and move on towards Nubra Valley.
 
The recent circular, published by DM in Leh, states that Indian tourists/nationals DO NOT need any inner line permits in Leh – Ladakh region. This rule is effective from 1st May 2014. Thus, the visitors will now be able to access the restricted regions, such as Dah, Pangong Tso, Hanu Villages, Merak, Man, Tso Moriri, Loma Bend, Nyoma, Khardung La, Turtuk, Nubra Valley (up to Panamik), Tyakshi, Tangyar (for trekking only), and Digger La.
As Indian Nationals or Tourists, you only need to present your valid Photo ID Nationality Proof at the ITBP/Army check-posts. ID Proofs such as Driving License, Aadhar Card, Indian Passport, PAN Card, etc., will just act as permit for you.
However, the rules for foreign nationals remain unchanged. All foreign nationals need to apply for PAP (Protect Area Permits) in a group of two or more through a registered travel agent in Leh. Acquiring PAP will only allow foreigners to visit the restricted regions in Ladakh of Nubra Valley, Tso Moriri, Pangong Tso, and Dah – Hanu Villages