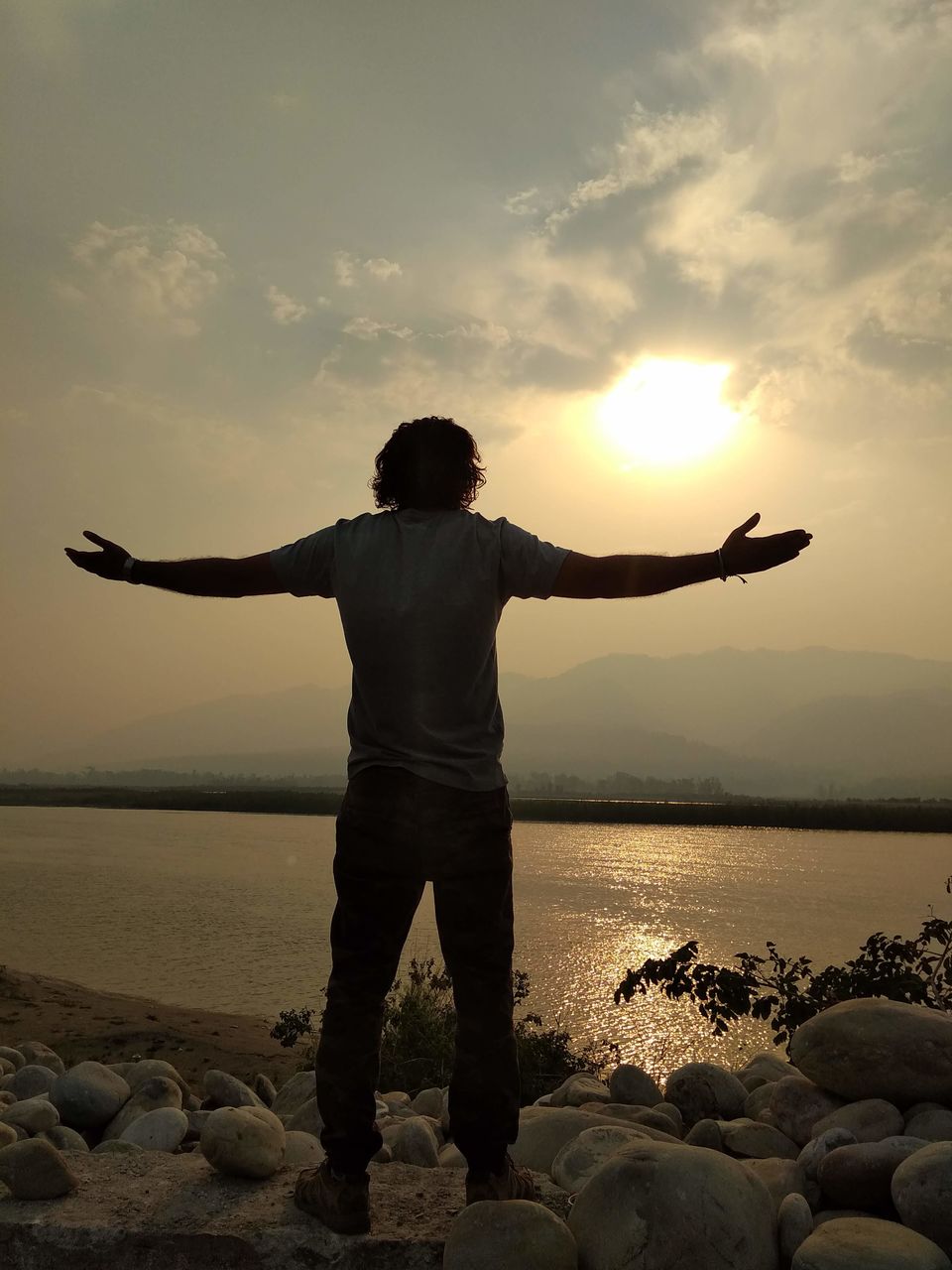 Don't you people realise. That how important travelling is. We humans whatever we are today just because of travelling. Just imagine if in early age humans don't travel. Then how they evolve themselves. The tendency of travel we humans got by default. We got all the Devlopment, understanding, thought, knowledge ,wisdom because of travel.
There are several kind of traveller, tourist exists in the society. Though they are different by nature but ultimate aim is same which is to fulfill the thirst of getting something new. discover some new places.
A wise man said ........ FOOD IS FOR THE BODY.
AND TRAVEL IS FOOD FOR YOUR SOUL..
Travel makes you a better version of yourself
Makes you confident, bold stronger, etc.
Types of traveller....
1 HOLIDAY MAKERS --- these kind of traveller they are somehow rich. And they are ready for any kind of expenses. Usually they travel with family. They book good hotel. They eat well. they book their travel in specific season . they just wanted to take a break from their daily routine. they stay in expensive hotel. They don't roam much outside. Money is not a problem for them. . . Mostly they love to stay in their resorts & hotel
2 BUSINESS TRAVELLER ---- these kind of traveller. They are mostly involved in good jobs or businesses. they also stay in good hotel. Money is not a problem for them. but they don't have much time. they travel according to their business plan. Like they travel a lot because of their job & business. Somehow they manage to travel near by places. Which is near to their meetings place. these kind of people usually travel alone or their mates. . .
3 FREAKY TRAVELLER ---- well they are the real breed of travellers. They love to travel new places, want to explore more & more, they love new foods, they love to meet new people, they don't spend much, they use public transport ,
They don't stay in big hotels, they love to find real taste, these kind of traveller don't keep much money with them. They look for cheap things, travel hacks, offers, & opportunities etc. They don't use much luxury in their travel . Usually middle class people, students, new professionals, young generations they comes in this catagory.
4 WEEKEND TRAVELLER --- well this new breed of traveller. Usually in good companies Saturday & Sunday is off. so people plan their travel according to weekend. Some people plan for 2 to 3 days travel normally in a month.
Also such people plan according to festival. They take 2 to 3 days extra holiday near to weekend Saturday & Sunday. So they can travel 4 to 5 days continually. These are smart traveller. They plan each & everything. They stay in good hotel, they can afford little bit luxury in their travel. These kind of travel breed is increasing in our country & worldwide. Usually such traveller travel with friends & their family.
5 PILGRIMAGE ---- here in our country people love to travel along with their religion beliefs.
here so many temple, mosque, gurudwara, churches etc. So popular with people . Even people love to go such places with their family.
This kind of traveller also very popular & Increasing. It's my personal opinion religious places are damn good. They can fulfill your thirst for adventure. Fooding & lodging is cheaper at religious places is a big factor.
If you are traveling and getting blessings at same time. Then it's unparalleled. Our country India is so blessed in this scenario . These kind of traveller don't spend much upon luxury etc. They love to stuck with their budget.
These are my personal observations.
Tell me what kind of travellers can be Added in this list and tell me one more thing
WHICH KIND OF TRAVELLER YOU ARE ? ? ?
thanks & regards
KAPIL SHARMA