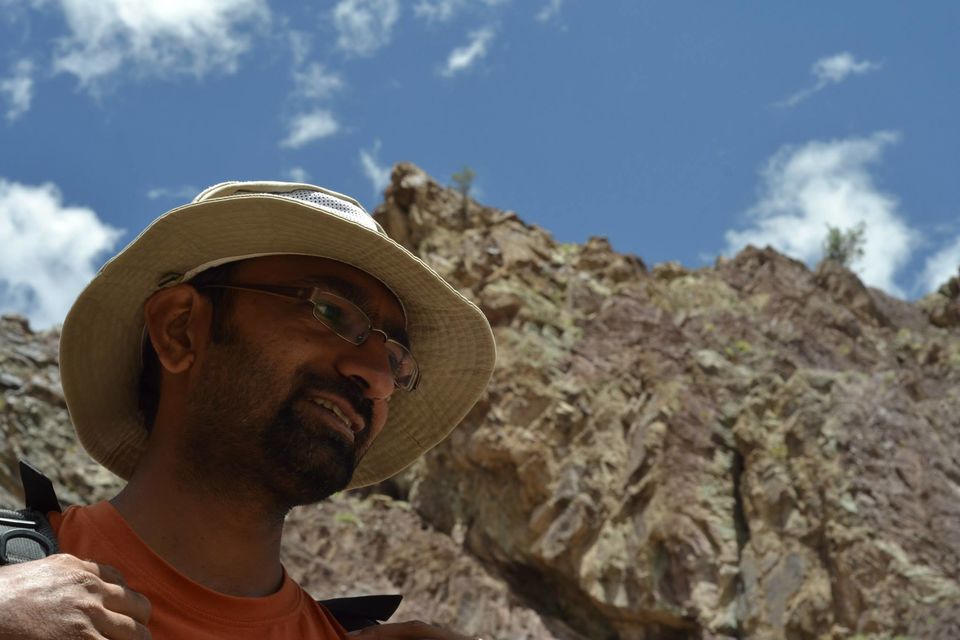 Climate change is real and it is changing faster than ever before. However, things can be turned around for good if we want them to - and that is what has driven Vinod Sreedhar run Journeys With Meaning.
So let's hear the story of his travel startup that's teaching people sustainable living; a lifestyle that reduces the impact of our actions on the climate.
Hi Vinod! Thank you for your time! Please tell us a little bit about yourself.
I see myself primarily as a communicator, facilitator and storyteller. I'm someone who likes to use different methods of communication to demystify sustainable living.
The world is currently going through a severe environmental crisis because of human-driven climate change. Most climate scientists today believe that the impact they had anticipated due to climate change is happening at a much faster rate.
I want to take this message to the world, especially to Indians, and make the issue more accessible and understandable. I aim to reach out to people across the board and guide them through the research and data available. They must know how their actions are affecting other humans, nature and the planet's flora and fauna.
What is Journeys With Meaning and what is the inspiration behind it?
In 2006, I visited Ladakh for the first time to attend a conference. Interestingly, it was on localisation and the effects of climate change on remote regions like Ladakh. The conference was the brainchild of the reputed environmentalist, Helena Norberg-Hodge. The conference was only for four days but an unexpectedly massive cloudburst extended my stay by almost two weeks.
Both the main highways that lead to Ladakh — from Srinagar and Manali — were completely washed away. Air-travel was not an option since the prices back then were exorbitantly high; therefore, I decided to stay put in Leh till the roads were repaired by the Border Roads Organisation.
Owing to this unexpected time in Ladakh, I was able to witness the effects of climate change firsthand on Ladakh and its people. A lot of traditional Ladakhi homes, usually earth houses, were washed away due to the cloudburst. The local population was not adequately prepared for the rains since the region isn't supposed to receive such heavy rainfall in the first place! Their infrastructure and culture were not ready for these effects at all.
That's when I realised how most people in urban India are completely unaware of these remote regions in India. They also have no idea about the consequences of their actions on these places. This realisation hit me very hard. I felt the need to share this with other people across India to help them understand the situation so that they too could slowly simplify and change their lifestyles. I wanted them to start questioning themselves on whether they are contributing inadvertently to climate change.
What are the problems that you aim to solve through Journeys With Meaning?
In our day and age, people barely get time to think, read or talk about climate change and other pressing issues due to their busy urban lives. At JwM, we observed that most people are largely disconnected from these problems. So, through our work at Journeys With Meaning, we wanted to break that pattern for people. We felt, one of the best ways to do this, would be through travel.
We wanted them to experience purposeful journeys — disconnecting from urban life and spending time in a beautiful place usually puts people in a receptive space to observe and learn about various issues that have a tremendous impact on places like Ladakh.
Secondly, with schools and colleges, we noticed that while they attended our workshops, they forgot everything they'd learned when they went back to their busy schedules. Whereas in a 10-12 day trip, we could not just talk about melting glaciers, we could show them one! This kind of firsthand experience helps people to transform their perspectives because they can now see and experience things directly.
We want people to make the journey from 'lack of understanding' to 'awareness and understanding' and once there, we want to support them in practising these habits and solutions to reduce their impact on the environment.
Can you elaborate upon these disconnects that you observe amongst people?
The four key disconnects we observed in people are:
• the disconnect between urban humans and nature
• the disconnect from other human cultures
• the disconnect between our heads and hearts, which essentially means that we operate from the mind rather than the heart. When I say heart, I mean values, compassion and empathy. Instead, we tend to prioritise strategy, profit and winning (at all costs). Because of this, we end up breaking our connections with people.
• Lastly, the disconnect between our actions and their consequences.
Actions have consequences and if these consequences happen to other people in a different location, it doesn't impact us the same way as it would if we could see the impact of our actions as soon as we took these actions.
To ensure that our systems work well, we must respond to the feedback that it provides and in nature, it exists in so many different ways. However, in our urban lives, we have neglected to incorporate these feedback loops into our systems and therefore, we keep taking actions that lead to severe environmental and social problems.
The terms 'earth-friendly travelling' and 'responsible travelling' are used widely these days. What can you tell us about them and how can travellers practise them?
Both of these essentially mean that travellers learn to travel consciously. That means you don't treat travel as a one-off experience that starts and ends with you. Every action you take, from choosing the mode of transport to what you eat when you travel, affects other people and nature itself. A person who takes these into account while travelling could be considered a responsible traveller.
For example, by choosing to stay with a local family in a house made with local material, you are contributing not only to a sustainable way of living but also to the local economy. Whereas, by staying in a hotel made from artificial materials and run by someone from outside the region, you are contributing to an economy that largely won't benefit the place you are visiting. In effect, by doing this, we are taking what's useful to them — our money — out of the local economy and leaving what's not good for them — our garbage — behind for the locals to deal with.
Responsible and earth-friendly travelling simply means paying attention to small details like these and ensuring that you make choices that don't negatively affect the people you engage with. After all, it's not ethical to treat these beautiful places as a garbage dump after we have enjoyed its natural beauty and released all our urban stress there.
How is a day in the life of travellers when they travel with Journeys With Meaning?
Our trips are designed in a way that travellers get to enjoy the local culture in a deeply immersive way. While travelling with us, you typically wake up in a pretty home-stay run by a local family. As you are enjoying your cup of tea, you can have a chat with the family and talk to them about their ways of life and watch them go about their daily activities. You can even join them and help them out with their daily work.
We pick villages that are far away from towns. These are usually located in the heart of nature, offering the much-needed serenity and quiet. We also take our participants on day treks, mountain biking or river rafting. After all the adventure, we spend a couple of days at a stunningly beautiful high-altitude lake and interact with a nomadic community that lives there during the summer.
With student groups, we have activities like 'conversation class' with local students. We also make them do hands-on work such as earth-building (in Ladakh) or bamboo building in Meghalaya. In the evening, we have documentary screenings that raise questions about sustainable living, usually followed by stimulating discussions.
In locations with abundant wildlife, we go on safaris inside the forest but only after an interactive session with an NGO working on wildlife conservation there. This helps the group experience the forest through a completely different lens.
What are the challenges you face while introducing this concept to people?
The key challenge we face is that most people are too cut off and disconnected from real issues. The news can be very depressing. No one wants to constantly hear about forests being cut down, glaciers melting or the government undertaking projects that are not in harmony with nature (think big dams). This results in mental fatigue where one can no longer give energy to such topics. So, when people enquire about these trips, they're usually looking for a break from their frenetic lives. Instead, we ask them to explore these problems in greater detail!
Some, though, are quite intrigued, willing to explore and very open to ideas. But the challenge is more about how they can transform. Many people are too locked in the existing system which has its demands. Hence, bringing a change in their daily life once they are back in the city, becomes a huge challenge because they are surrounded by people who think exactly the opposite way.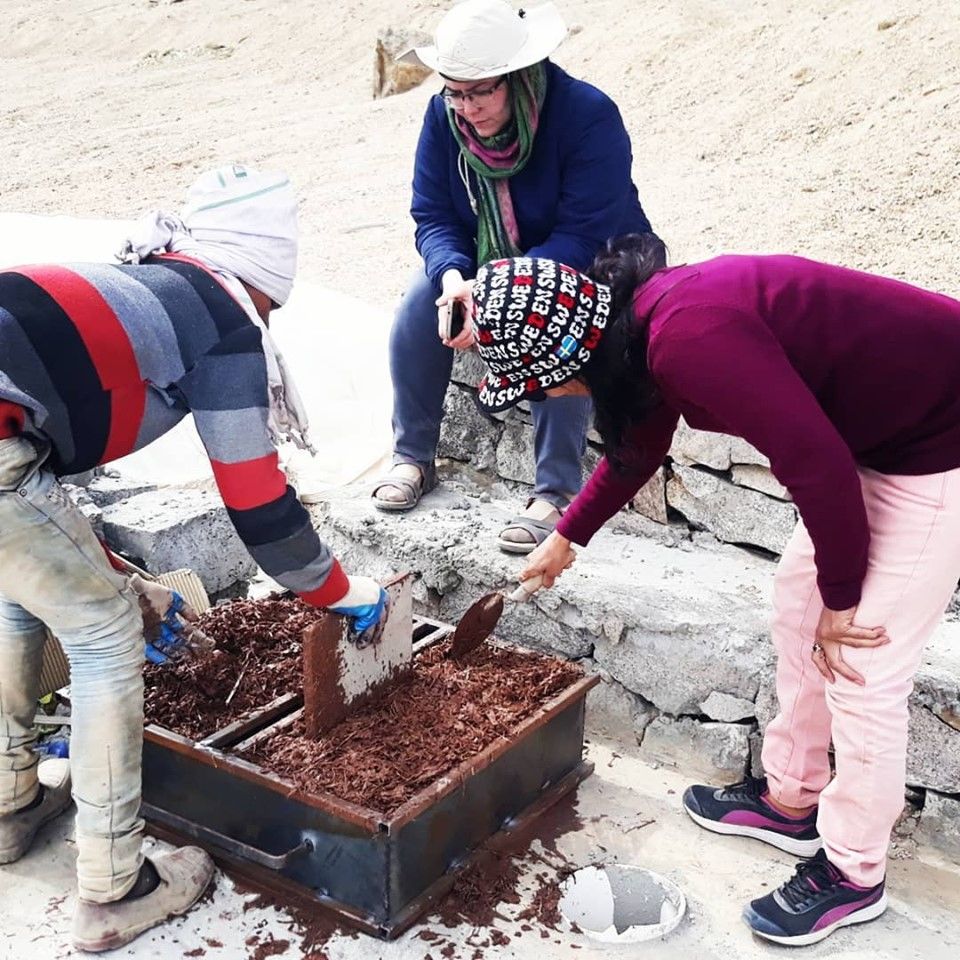 Thankfully, in 12 years of JwM, only one or two people have asked for more conventional arrangements. Otherwise, we have never faced such a challenge; people have loved our trips for the most part. The challenges are mainly at the start — in getting people to understand why they should consider joining a learning journey like the ones we offer instead of going on a regular sight-seeing holiday.
What kind of difficulties have you faced while working with JwM?
From the beginning, we have been a bootstrapped organisation. We are 100% self-funded and haven't received any grants or loans. JwM is funded entirely through its operations. We use the money that we earn from the business to draw more business. So, the main challenge has always been a lack of resources and state support.
Currently, there is very little support from the government in the area of responsible tourism, as compared to tech initiatives and startups in other categories. It would have been really helpful for us 10 years ago if we had had the resources to hire a bigger team to execute all the ideas we are buzzing with.
Secondly, there was a time when social media was a fantastic way to talk about our programs with friends and others. The message would spread widely and quickly. Now, it's become extremely unwieldy. Sharing a post with your connections has now become a full-time job (with all the focus on targeting the right audience). You now need someone full-time to analyze the complexities of social media, just to be able to put out a simple ad. So, instead of focusing on our actual work, we end up spending our energy on these tricky aspects of social media.
To sum it up, a serious lack of infrastructure, financial resources, lack of state support and the collapse of social media are the key challenges small businesses like ours face today.
Does the ecosystem in India support startups that work towards creating sustainable and responsible journeys?
The infrastructure available in India is not of a very high standard for the kind of work we do. That's a clear gap and the government can do a lot more to address it. Climate scientists have come out in droves to tell us that climate change is happening at a more accelerated rate than they had anticipated.
Today, more than 40% of wildlife has disappeared in the last 50 years which will lead to a chain of events that will affect every aspect of our lives including how we grow our food!
Here's a simple analogy — when it comes to money, we are often willing to forgo today's pleasures for a financially secure future by conserving our money. The logic is the same when it comes to the environment. Most people have no plan for the future when it comes to ecology. This is a HUGE challenge!
What is your greatest learning at JWM so far?
The greatest learning I have taken away from our work is that people are not avoiding taking action because they are bad people, their inaction is mostly because of ignorance. Most people when confronted with the story of sustainability and climate change, are willing to change their lifestyles and are willing to create spaces and platforms where their families can get involved.
I have worked with people from a wide range of backgrounds and it's heartening to see that there is great acceptance and willingness to travel the way we travel. The challenge is that people don't always have the infrastructural support and resources to change these things. If an organisation like ours can place the right information in front of these people in palatable ways, they can not only understand the need for change, they are willing to make the effort as well.
People are amenable to change even if it means the change is happening at the expense of their comfort. This happens only when they are shown the big picture and are taught about the interconnection of all life. They are then more than willing to let go of certain aspects.
What message would you like to give to fellow travellers?
There's only one message — travel is truly a wonderful experience and something everybody must do. You must travel far and wide if your resources allow you or else you can even travel to a village nearby. Go out and talk to people from different backgrounds who live a different lifestyle. The more you do this, the more you connect with them and the environment in which they live.
Also, be conscious of all the little things you are doing as a traveller and make sure that you make only earth-friendly choices. You don't have to go 100 per cent green in one shot, we suggest going one shade greener at a time!
You can read and find out more about JwM's work at journeyswithmeaning.org/
Explore the best of travel inspiration on Tripoto Instagram!

Get travel inspiration from us daily! Save our number and send a Whatsapp message on 9599147110 to begin!