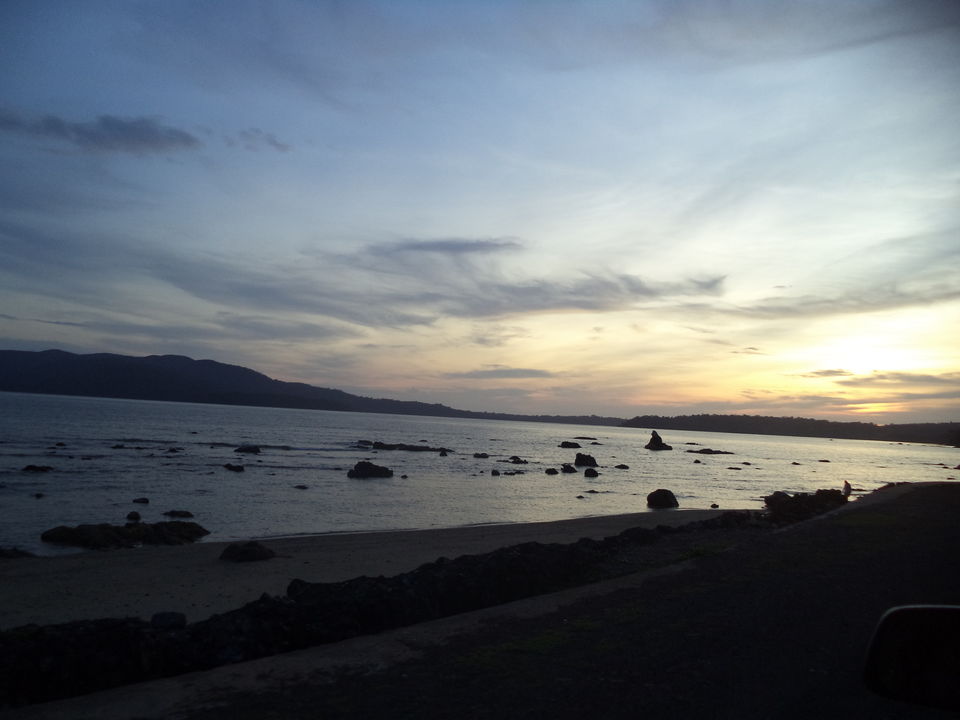 The sorties of #Andaman went about centuries before, when it made a golden mark in history. Of course we know about how East Indian Company came to India, gradually made their naval base in here, turned these island into an ordeal to any commoner. "Kalapani", what they used to call these distinct lands.
But long gone those British rule, and after independence Indian government declared these islands as one of the Union territories of India. Together these archipelagos of islands are called #Andaman And Nicobar islands.
Why i skipped the History?? Well you will get to know more when you go there, many people are there to talk about it. I want to talk about my travel story. Since kinder garden, i have to been to #Andaman thrice in 24 years (no that's not my age!!) and though according to my mother the memory of my first visit to #Andaman should not exist in my mind as i was merely as big as a rabbit!! But strangely i still remember a lot of it. The second visit was 4 months after the deadly Tsunami hit the islands in the year 2004 and that was the time i fell in love with this place. I wanted to come back again and i did, after another 11 years; and this time i had told my parents "I don't want to go back, i want to stay here forever" (actually everybody says this, trust me!) #Andaman beguiles you with its unbelievable simplicity but, for sure in a very positive way.
LET ME HELP YOU TO PLAN YOUR TRIP TO ANDAMAN:
One can spend a good 7-12 nights exploring every bit of the islands (only which are inhabited by humans) and also doing nothing. Doing nothing in #Andaman won't bore you at all.
Answering to some upcoming question in your mind to plan your trip to Andaman:
How to go to Port Blair:
There is only one way to go- by flight. That's it. Though from Chennai & Kolkata some ships do set off on weekly basis, but no point, as it is you will take lot of boat journey in #Andaman.
Travelling in and around Port Blair, Andaman:
In #Andaman, though you get Scooters in Havelock/ Neil, with in Port Blair for small distances, you can use Auto Riksha (do bargain with them). However you better take a private car for your rest of the tour plan. You can do it before coming to #Andaman, or once you are out of airport, many agents will be happy to make your arrangements. Mostly everyone has same rates. People here are good, but still you can try your luck on small bargain.
What to eat in Andaman:
Indian/ Chinese/ South Indian foods are well available in Port Blair. Food may cost 400-500 per person per meal max, unless you are staying in star category hotel and having food inside the hotel
Light house restaurant Port Blair: t his is my favourite restaurant here. Close to Rajiv Gandhi Marine park and just right next to the fish aquarium. The food here is awesome. You can even chose freshly caught of the day- fish/ crab/ prawns, and they will cook it for you. fresh hot food, with chilled beer or no chilled beer, fresh breeze of the ocean- what else to ask for at the end of the day.
ALSO, don't forget to try fresh King coconut water. King Coconut is only available there. And during monsoon you get the best best ripped juicy pine apple. Even if you haven't have pine apple in your life, try here once or Papaya for a change. Fruits and vegetables are grown here locally in the fertile soil, so you garden fresh natural produce here, don't miss the opportunity to try such things.
Shopping in Andaman:
You get souvenirs made of coconut shells, sea shells, wood crafted Jarawa show pieces etc are some options to shop.
Watch out in #Andaman:
You only have to watch out for the natural beauty here, nothing else. The people, the place is absolutely safe, if you are friendly people would live to talk to you, they would love to know you and would be happier to tell their stories. Thought solo travel is no issue, better to have friend/ family or both as i think we all like to enjoy beach with our loved ones.
My suggestion for travelling to #Andaman:
· Don't try to rush when you are planning for # Andaman.. you need to well tune your childlike curiosity before coming to this place. Don't come with any expectation, the islands will give you lot more than you can think off
· I can repeat it several times, that this place is a different world, one must come once in here.