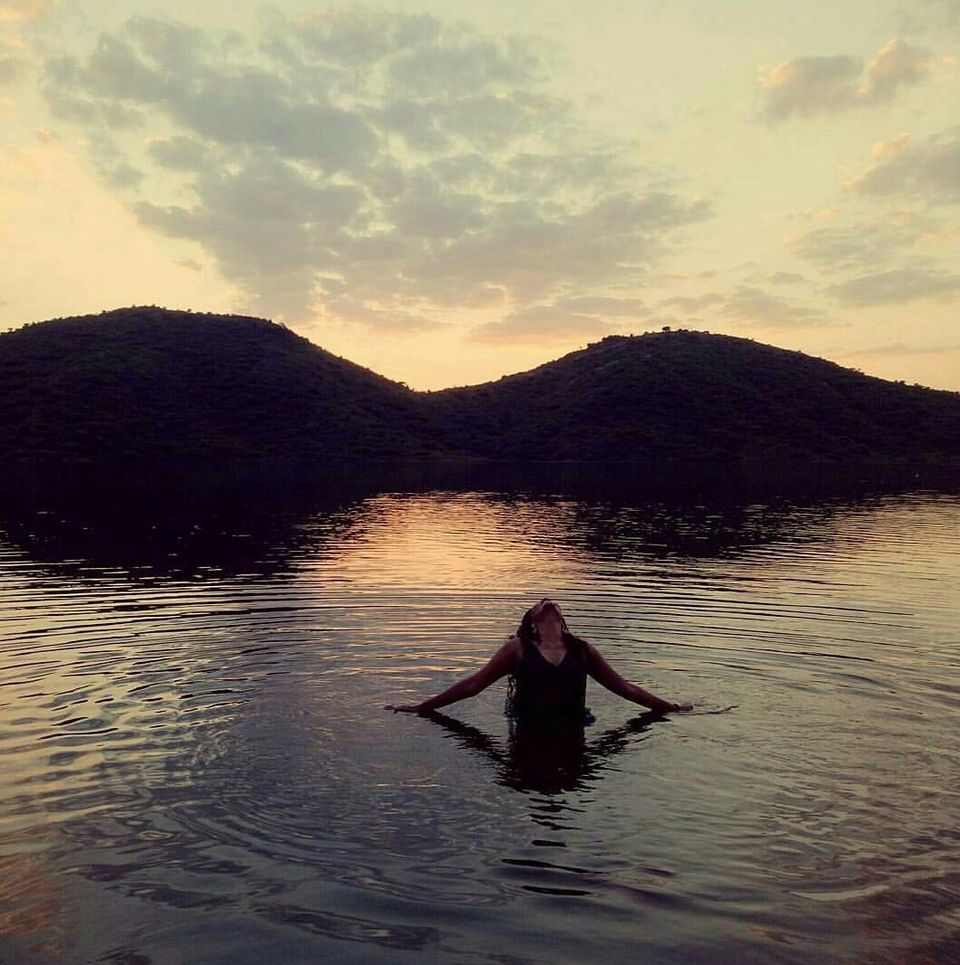 Solo Travelling- two words that always entice you, fascinates you and gives you aesthetic chills! Isn't it? But deep down there, everyone has some sort of hidden fear- be it the fear of getting lost in a new place, preconceptions regarding the strangers, any phobia or may be loneliness (yes, the most overrated reason!). And it's natural! Everybody has been there and faced that. Even I had those vague views before I kicked off my first solo trip. But to my delight, it completely changed my point of view! Like totally!
So here I am, sharing with you some of my funny encounters & mushy experiences. I wanted to add that special place where I wandered like a free soul but then I thought, thousands of travel experts have penned down the beauty of that city, and there is nothing new I can add to! But yes, I can share each and every experience with you so that you could also relive your first solo journey with me. (If you know, what I mean! ;)
1) First thing first- Struggle to get out of your shell is REAL! From booking your tickets to getting your accommodation done, an amateur traveler faces many disruptions, but don't let that affect you, and press that ENTER button!
The real struggle starts when you first enter the city or precisely your stay spot. Beacuse you know nothing here, neither the places nor the people (no matter how much you have googled things!). So the struggle could be big or small! Like with me, on the very first day of my solo trip, I was struggling for toothpaste! (Yes, I'm that careless.) The place where I was staying was a backpacker and I had no idea that these essentials are supposed to be with the traveller him/herself! But that's ok, as the level of excitement and the eagerness to reach the spot is much more than these petty issues!
2) Things don't always go according to your PLAN. At times, whatever you had imagined/seen in pictures is not the same. It did happen with me. I imagined my first sight-seeing place would blow away my mind (as I had read a lot about it). But it didn't. I had over-imagined (if that's a word) things which turned out to be less than that. But that's part of travelling, & it's totally fine. At times, it's vice-versa also. Like, there are places which don't look that enticing in the pictures but when you see them in real, they are simply breath-taking. Believe me, have been there too!
3) Nature planned things will always be way beyond your expectations. Just go with the flow, whatever the moment demands. There are times, when plans doesn't work the way we want them to (be it sudden change in weather- like heavy rains, or car puncture, short of fuel, etc). I had planned for one of the most sought-after location, but things didn't worked out somehow. (Obviously, I was heart-broken!) But, my disappointment led me to a new place which was far more beautiful than the planned one. Nature is much smarter than you! So you never know, it might lead you to some unknown cave near your punctured car or a hidden waterfall which appears only when it rains heavily. Just decode those hints from mother nature & follow it!
4) People are GOOD on earth. Yes, unlike our pre-assumed notion for strangers and solo travelers, people are genuinely good, soft by heart and even romantic (if you are that lucky!). Not all guides loot you, not all people misguide you, and not all the strangers you meet would take advantage of you (unless, you plan to take a stroll on an abandoned road!) Honesty, generosity & kindness still persist. I personally encountered some beautiful memories and fun moments because of one or the other considerate stranger beside me. A special shoutout to all the strangers cum friends,my breakfast partners, and happy acquaintances who made my journey much more than what I had mapped in my mind!
5) Ahh the last encounter- You forget your sorrows, your EXs & heartbreaks! Yes, however cliché it may sound, but yes it is TRUE. I was heartbroken (kind-of) when I was about to travel and was worried that I may end up being sad. But to my surprise, I was super happy, relaxed and refreshed. For the first time, I was just ME, the carefree soul. Studies say that, in your peaceful 'me-time', you can easily de-clutter things which you usually ignore. Here goes another wise reason to travel solo!
So yes, travelling solo was one of the best decisions I had ever made in my life. I enjoyed, I learned the art of digital balance & I made some uber cool friends for life. Now, all those people who have second thoughts, I hope this blog of mine will help you with your fears! So, it's time to kick that laziness off, backpack your essentials (only essentials, don't over load) & hit the road (and if you are rich then fly off!). Nature is serene and the way we humans are exploiting it (courtesy plastic waste & carbon emissions), there isn't much time left to see the vividness & beauty of our flora & fauna.
Happy travelling!