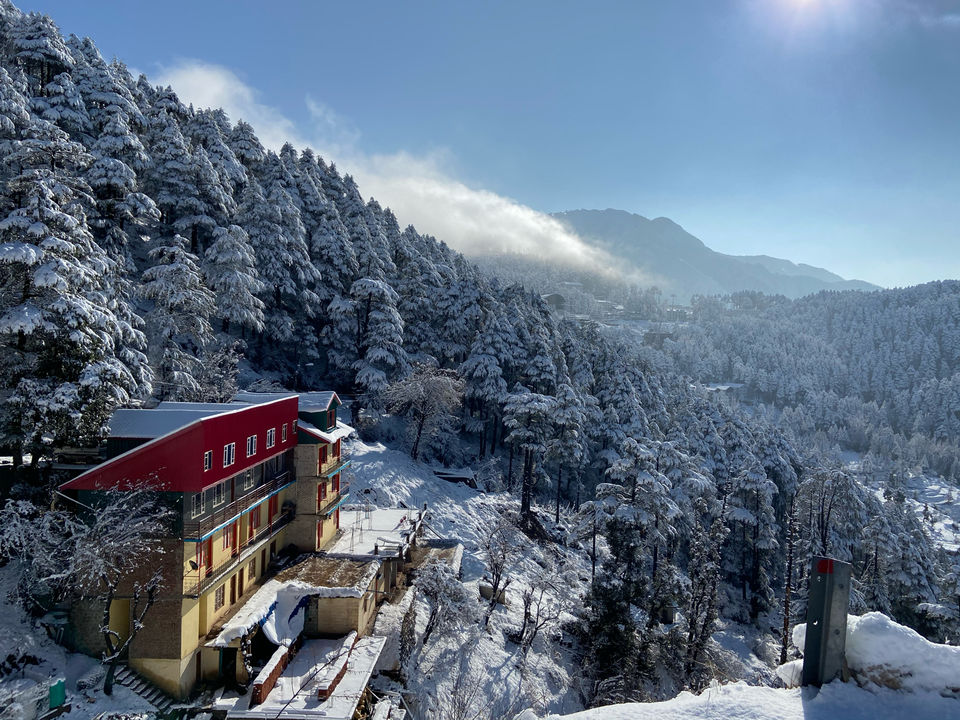 So I am talking about Patnitop. Which turns a snow fairyland in winter . This mountainous hamlet is situated in Udhampur district of Jammu region in India. At the altitude of 2025 m this popular hill station of jammu is situated on the old Jammu-Srinagar national highway.
•Access : Patnitop is easy accessible through the NH44 ( old NH 1A ) . Around 130 km away from Jammu city and 85 km from Katra. Nearest railway station situated in Udhampur, which is around 45 km far. Since the new Chenani-Nasri tunnel was built the majority of vehicles towards Kashmir bypass this hill station using the tunnel. So it's kind of isolated destination now. Pilgrims and tourists of Katra vaishno devi go there as per popular day round trip basis.
•Season : Patnitop is really enjoyable in Winter. During the December to early March there's plenty of snow that attracts tourists. Rest of the year it's like a simple pleasant and scenic hill station only.
•Accommodation and Amenities : Various hotels and stays are available in there ( not that much in number ) but the best is the JKTDC huts. Hotel Alpine, Hotel Maple and the Cottages owned by government are the best options to stay. Rooms can be booked by JKTDC online portal.
As being a tourist only small village there's no big market present. No ATMs are available ( nearest at 7 km downhill, Kud ) so better to have prepared accordingly if there's plan to stay.
• Things to do : The JKTDC complex itself very scenic with pine forests and meadows. Chenab river valley is adjacent to this hill station and there's An ancient Nag temple is worth visiting.
• My travel story : Our duo travelling to Jammu was for a purpose of small seminar and vaishno devi yatra at the End of January and we've planned to stay 2 nights in Patnitop just for relaxing in snow.
We started our journey from Katra. Booked one way ticket in a tourist bus. There's many tourists bus and cars are available from Katra bus stand which go to Patnitop and returns in the same day as Patnitop is a popular day trip destination for the tourist and pilgrims of Vaishno devi. One way bus ticket costs around ₹400-600 varying according to the season and travel agencies. It takes around 2.5 hours to reach Patnitop from Katra.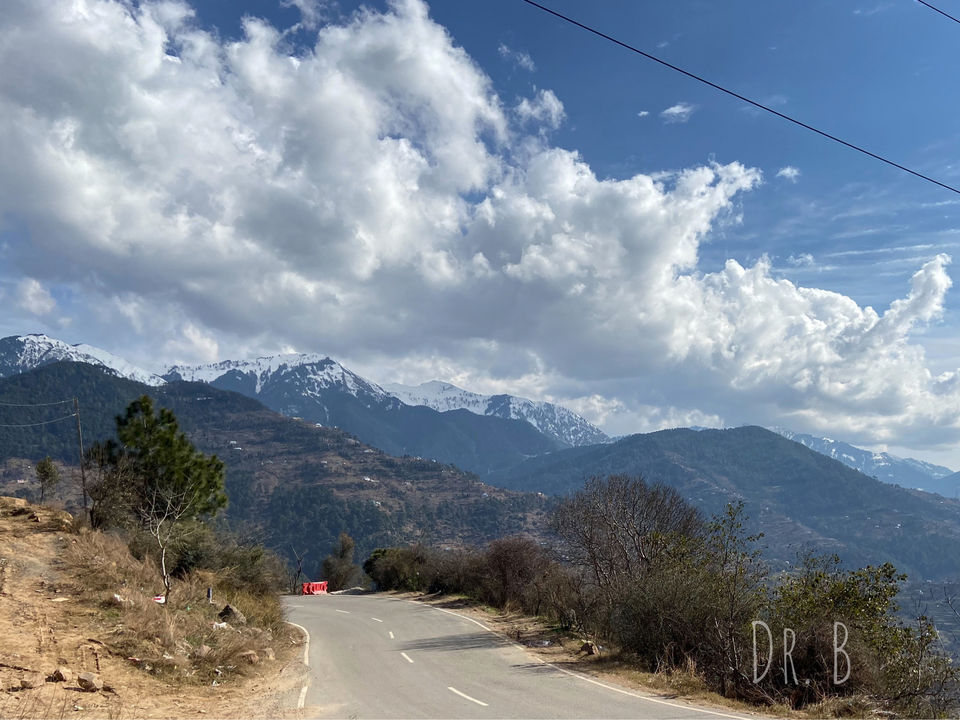 As we reached there's decent amount of snow. The tourists were very happy and started playing with the snow but we had to climb a little uphill from the highway to reach in our accommodation. We stayed in government hotel Alpine owned by JKTDC.
The rooms are nice with amenities and tasty food in restaurant.
We're very delighted to know the forecast of snowfall on the next day as the stay was going to be meaningful.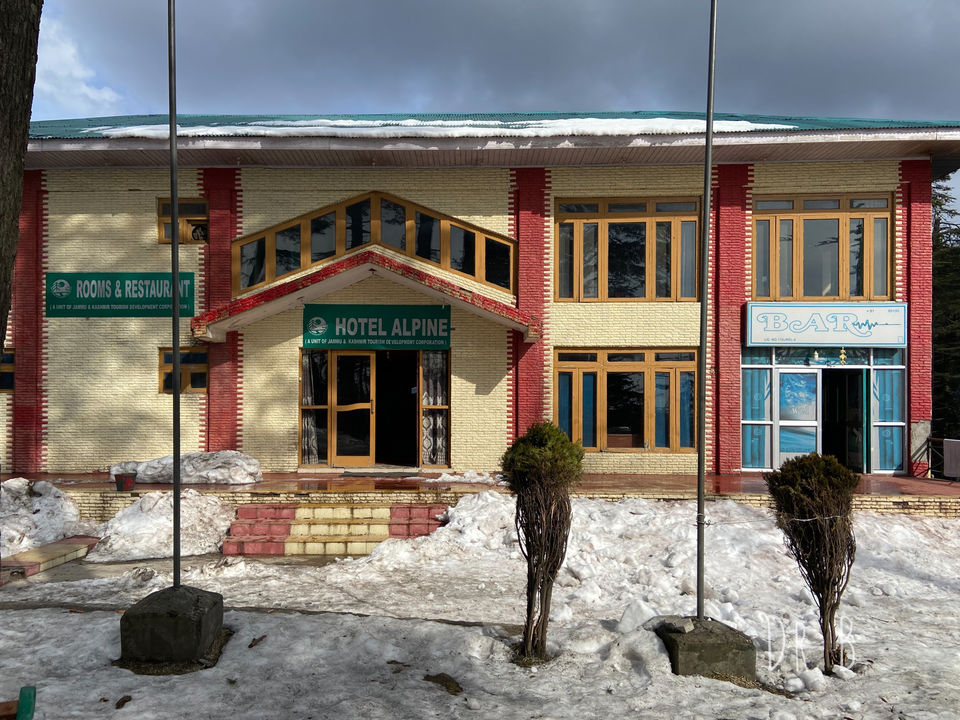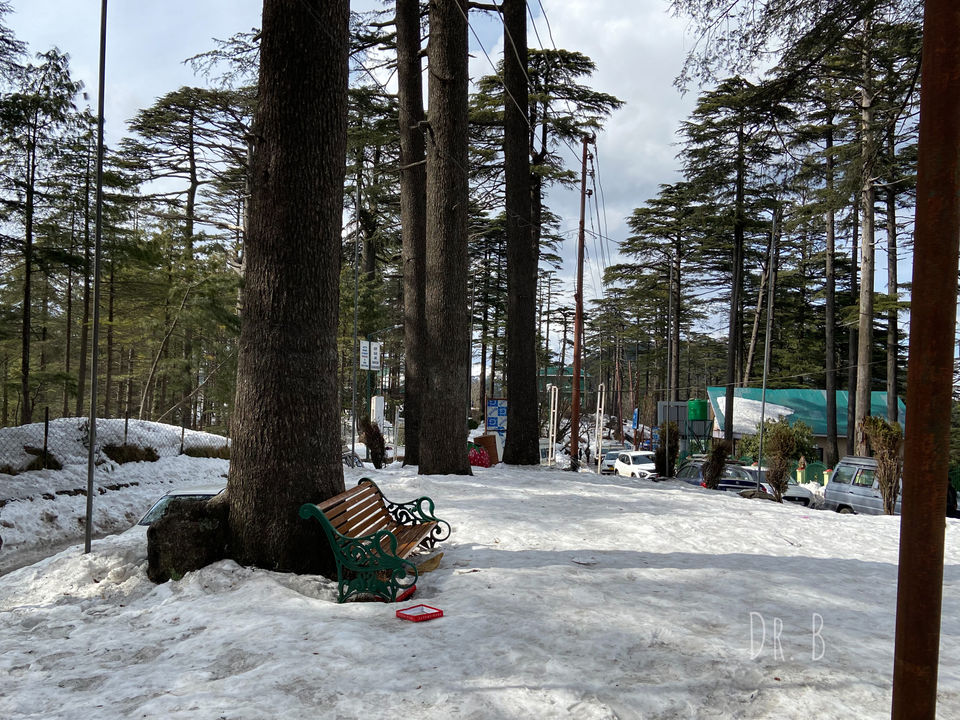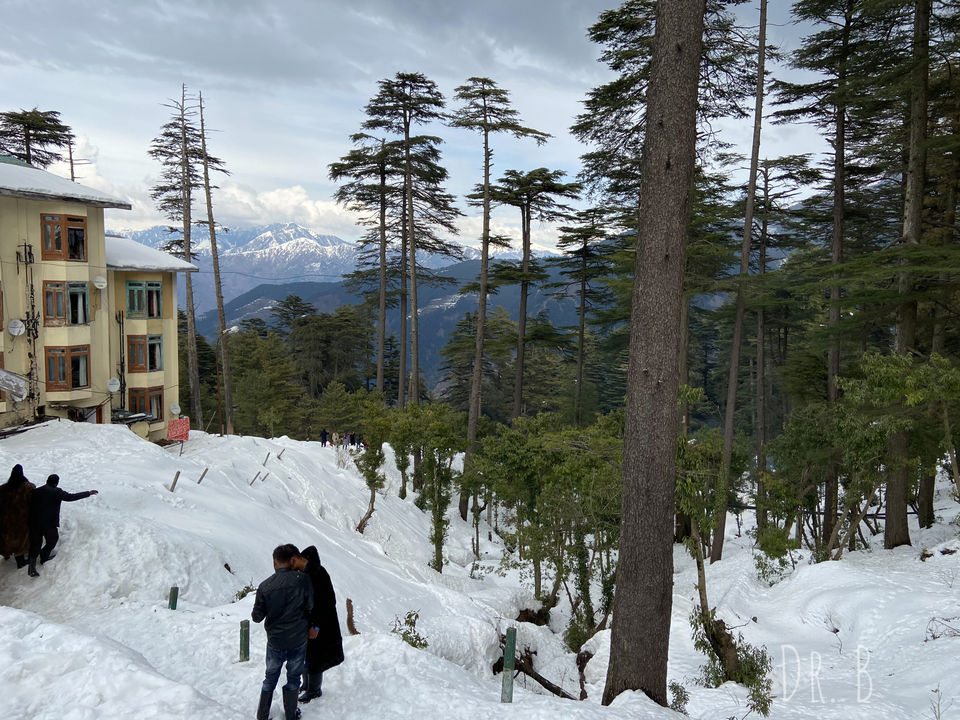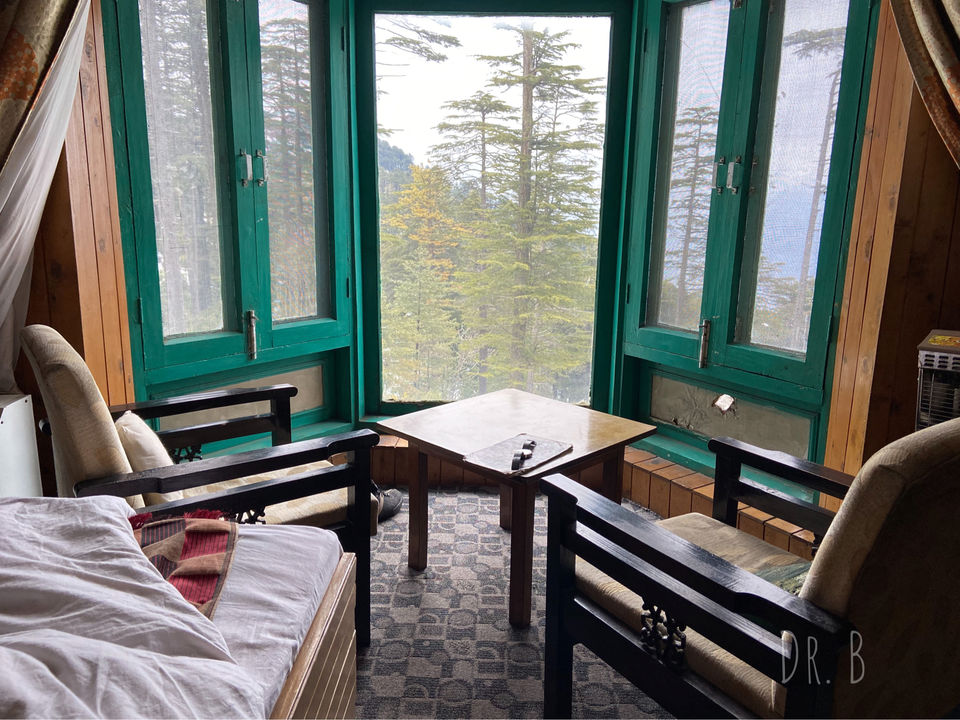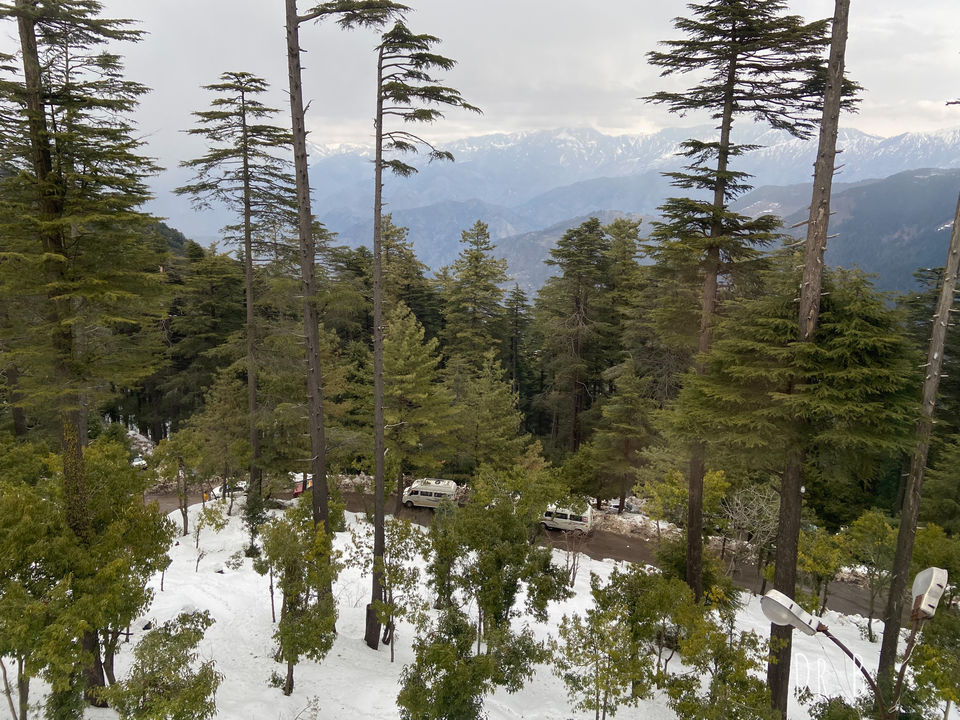 Happiness came as bonus in the very evening as that forecasted snowfall started early.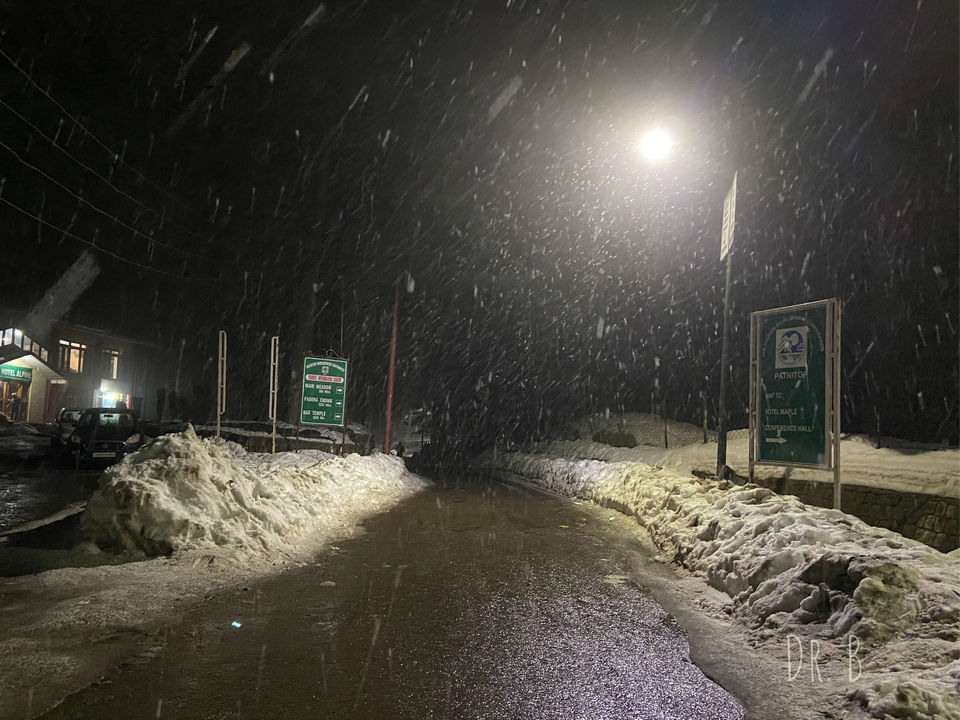 It was snowing all the night and next morning what we saw from the hotel that couldn't believe in eyes. It was a snowy winter wonderland. White all around !
As it was snowing heavily we had to drop our plan of visiting Nag temple which was 3.5 km away. The tourist vehicles of daily day trips were restricted to climb uphill due to roadblocks for the continuous heavy snowfall and fresh sheet of snow. The complex was lonely and we stayed mainly indoor all the day.
The snowfall didn't stopped even for a while. As the night deepened and our worries also as we had scheduled to leave that place on the next morning and we're not sure if our car can reach there in the heavy snow !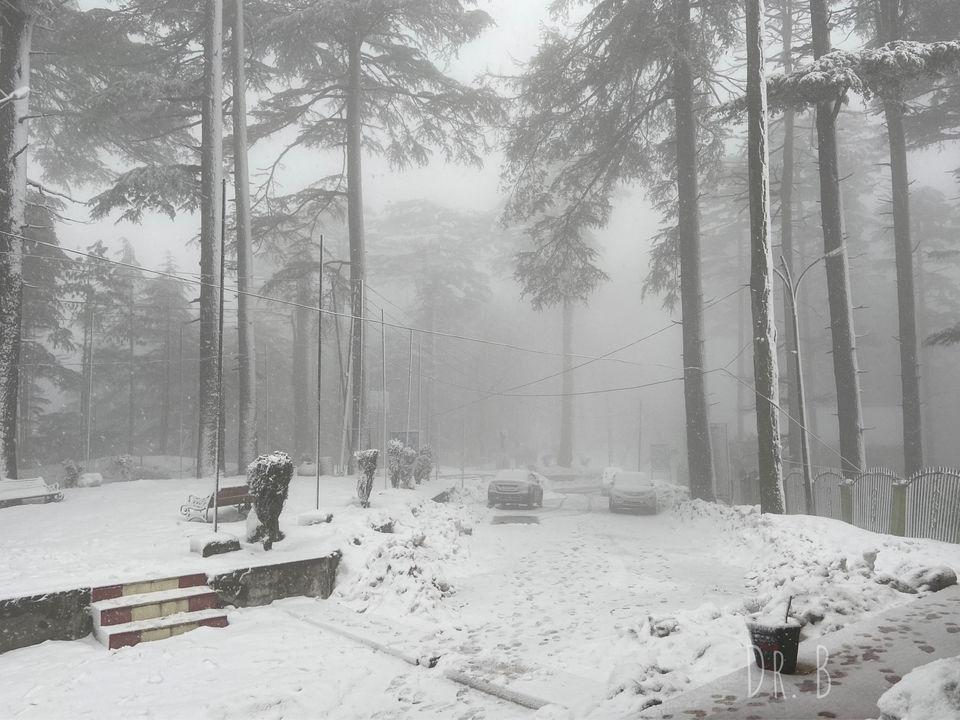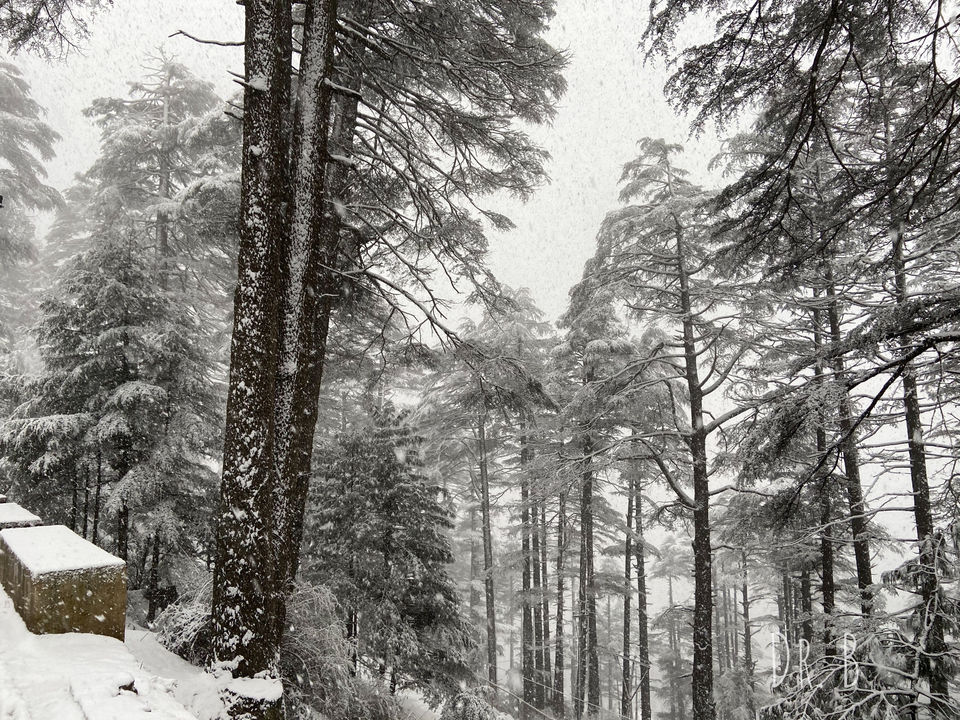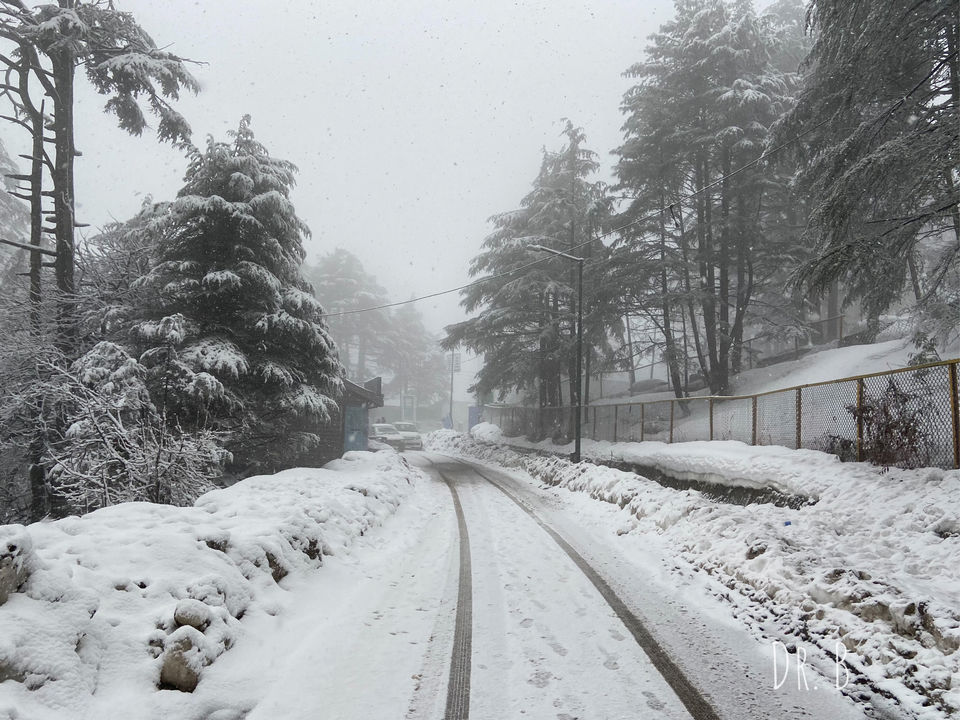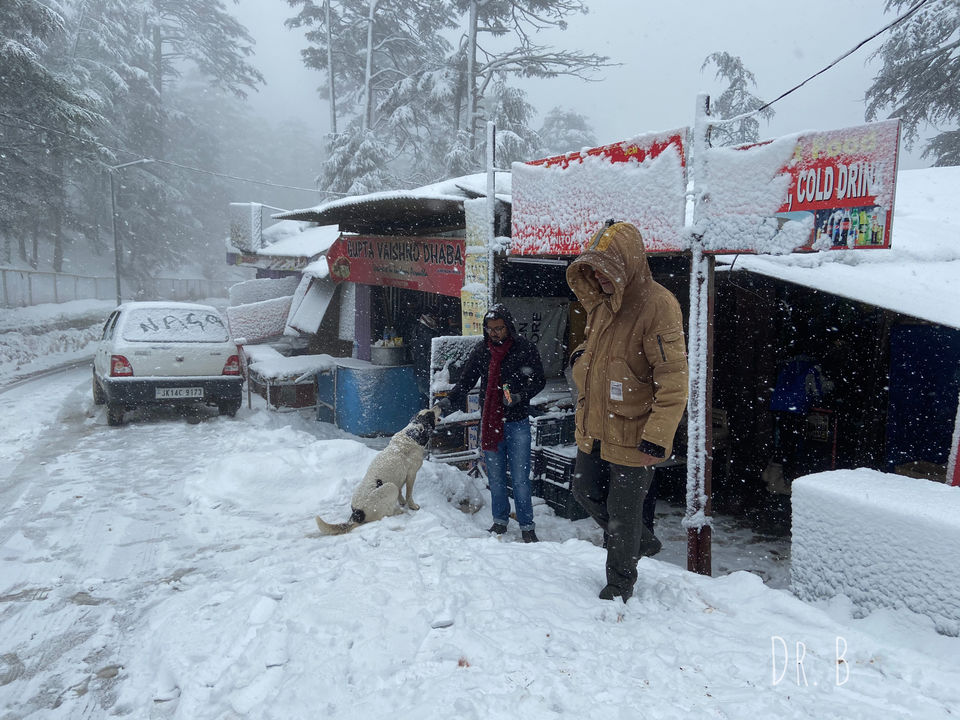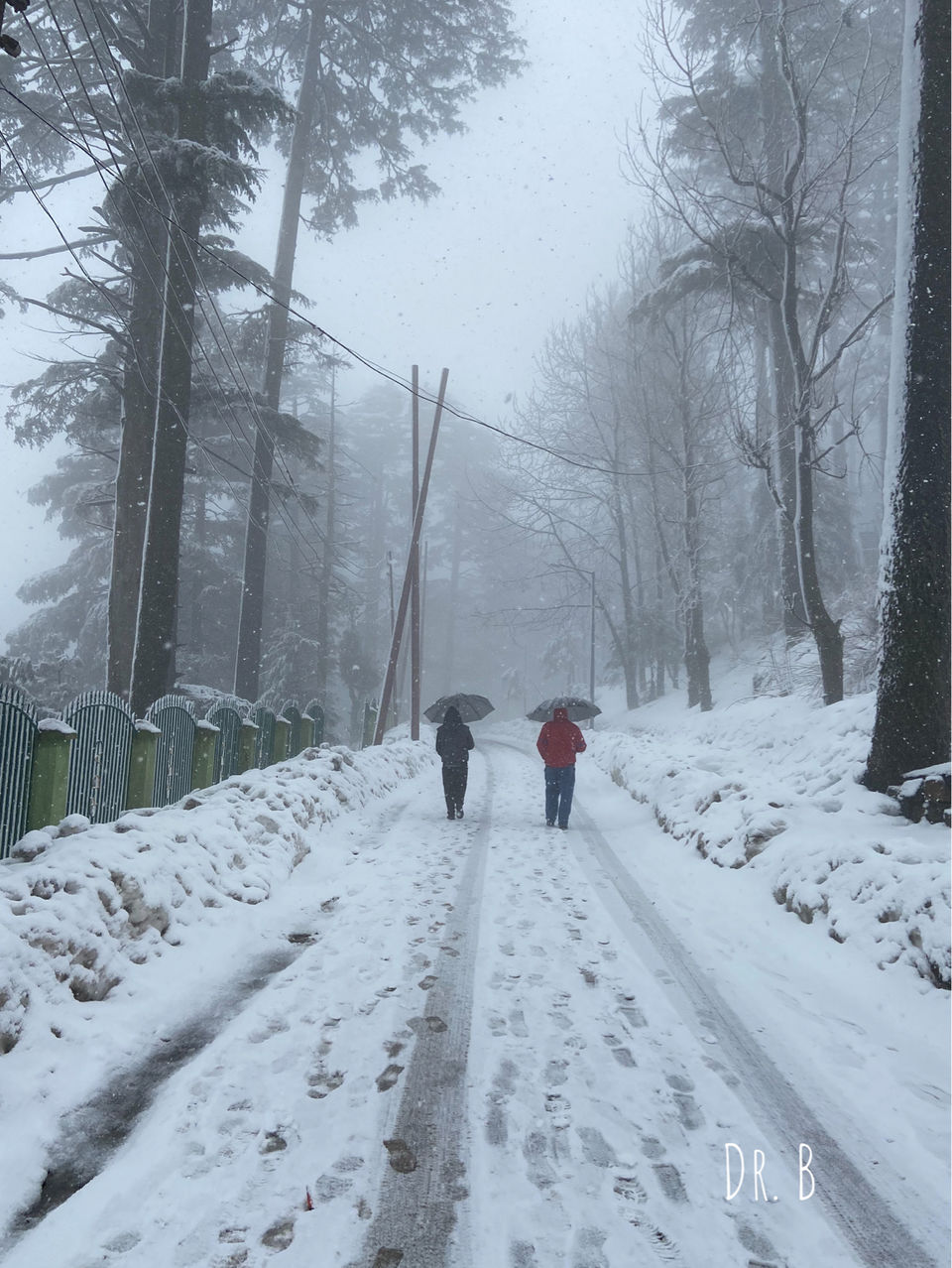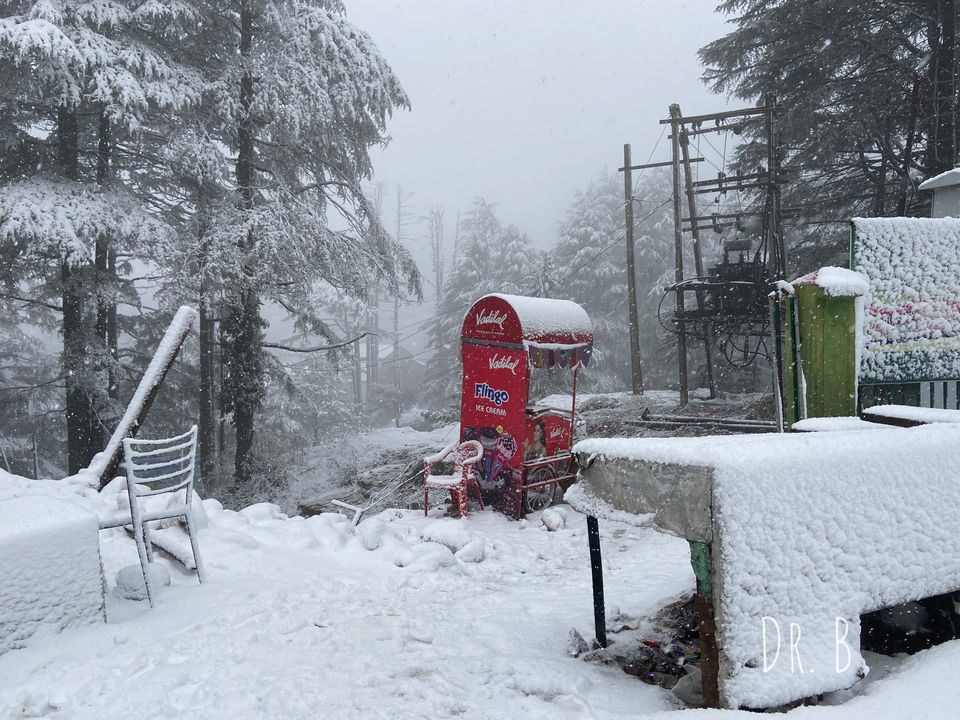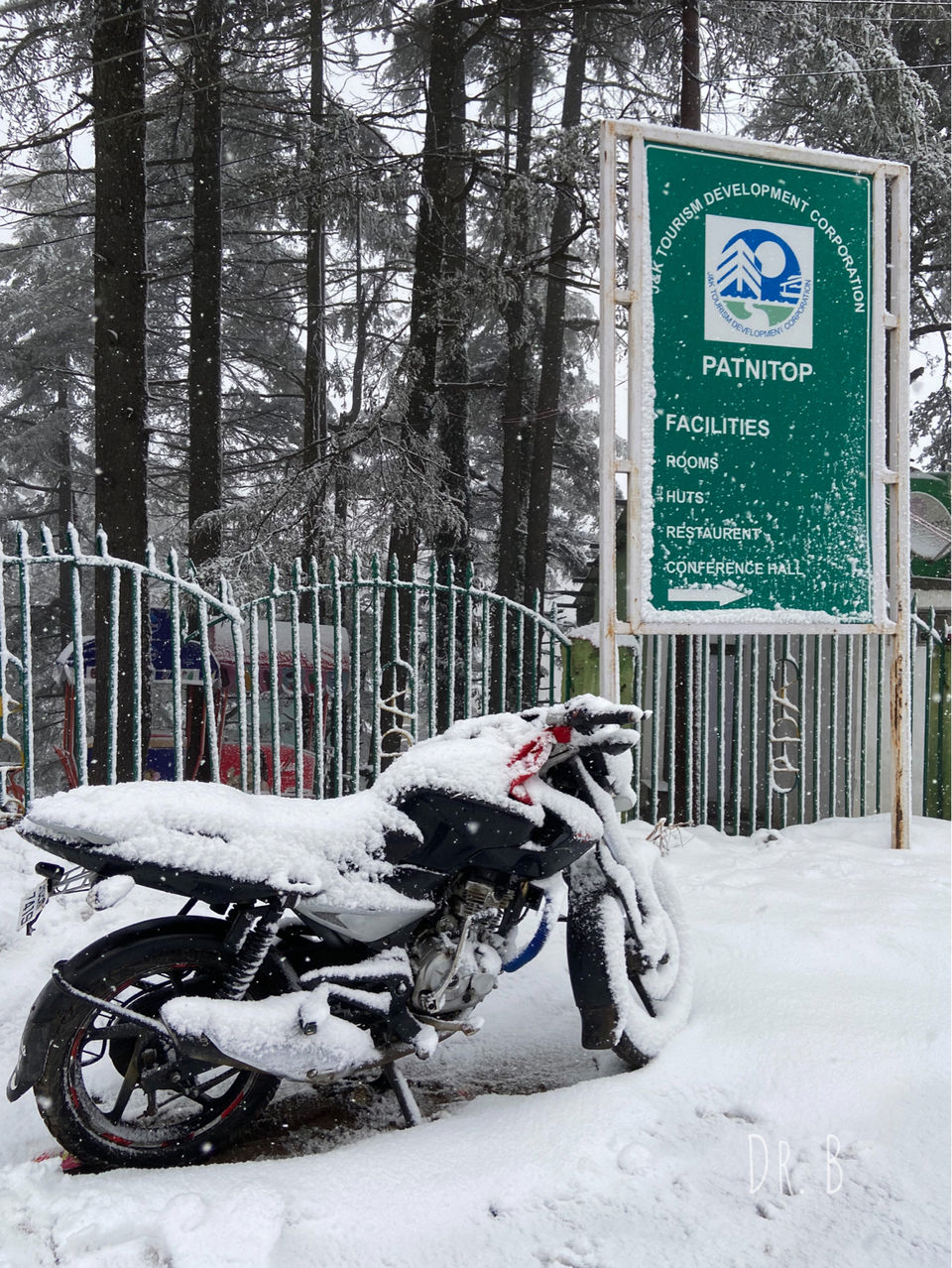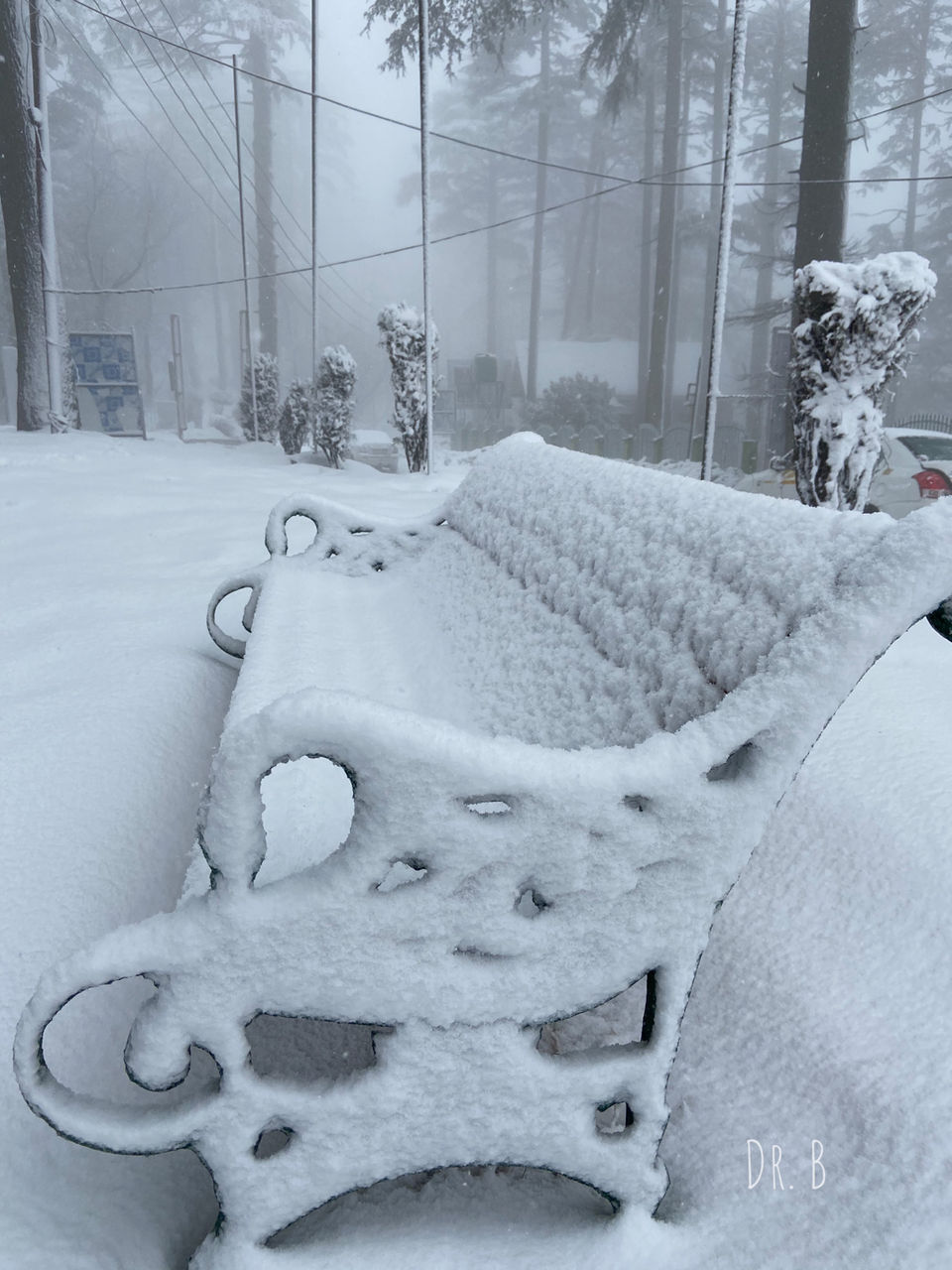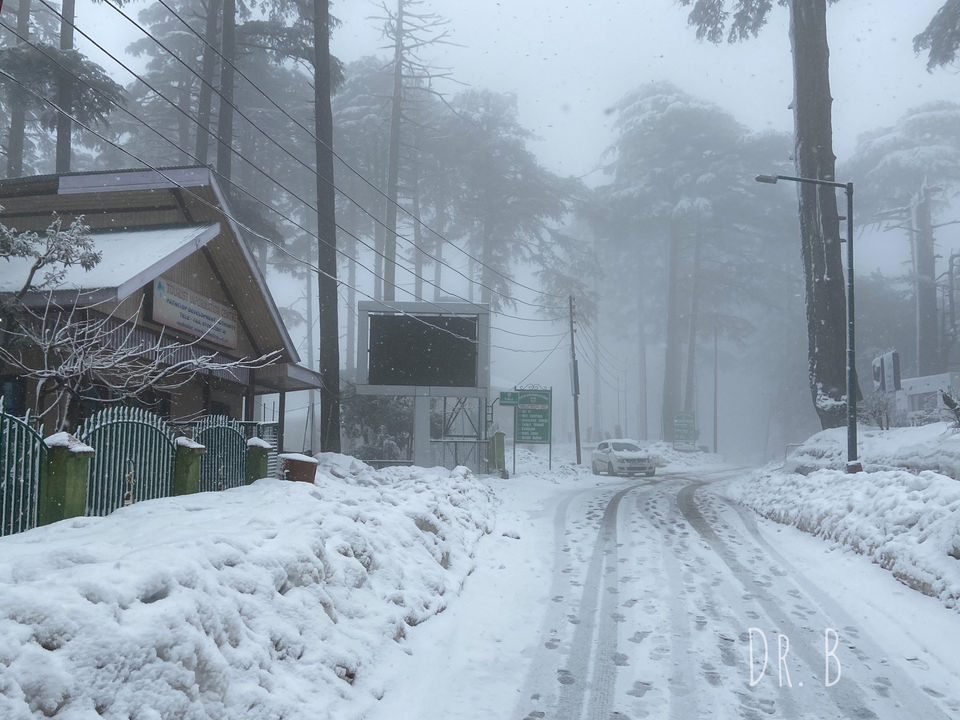 The snowfall didn't stopped for a single time at night. And next morning the wonderland Narnia seemed scary like Hernia and we were already sure that we won't be able to picked up by car as there's knee deep snow around ! Our hotel stuffs said to walk downhill and get a public transport which seemed the only option to reach Udhampur by the day.
We've got a sunshine hour luckily and didn't waste our time. Packed our trollies and started walking downhill in the deep snow.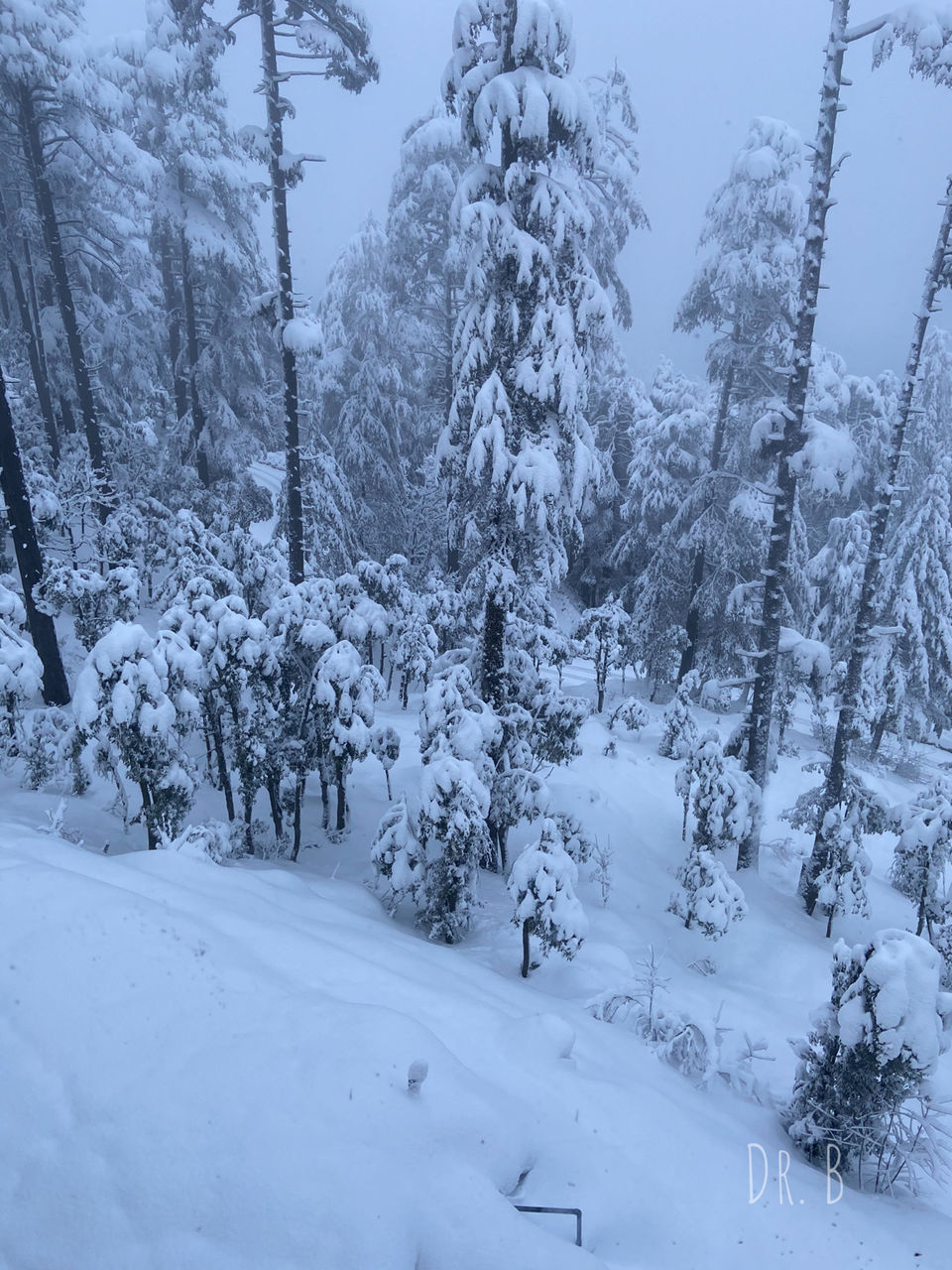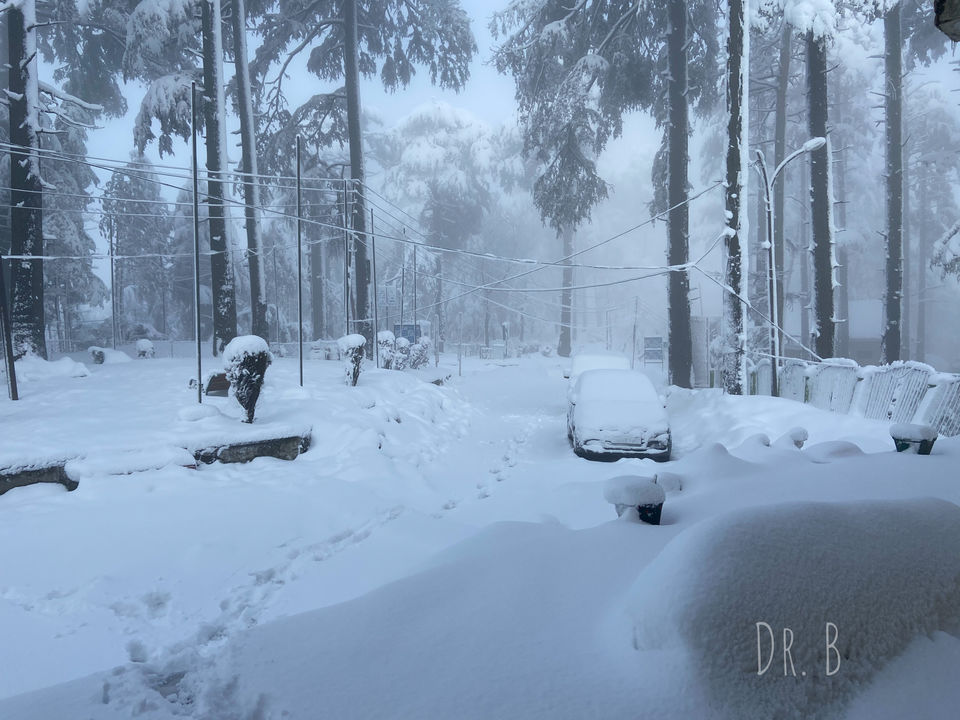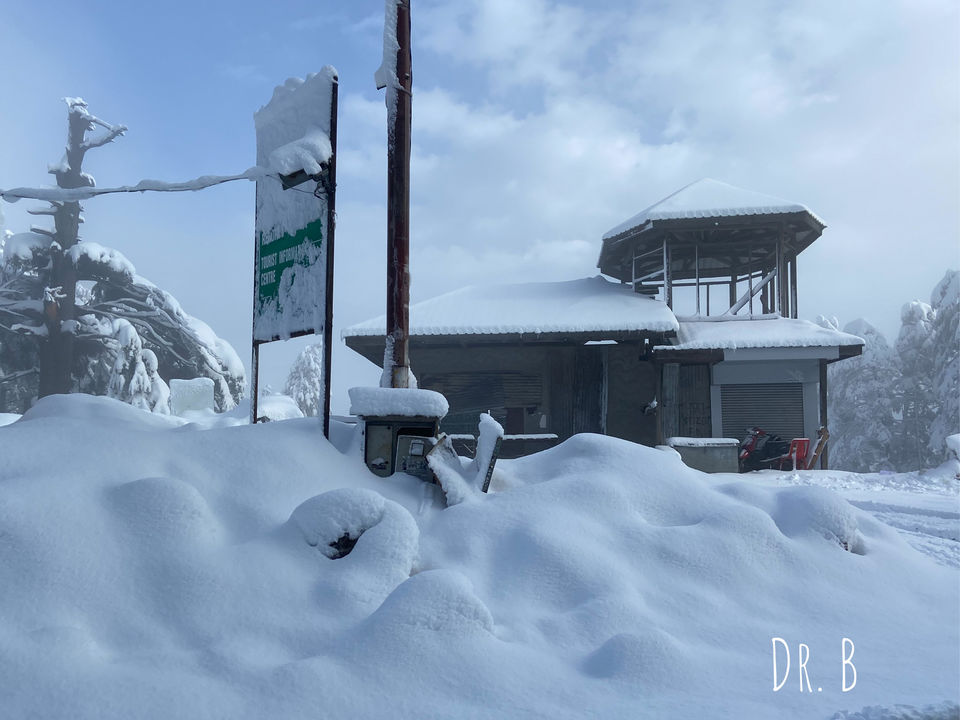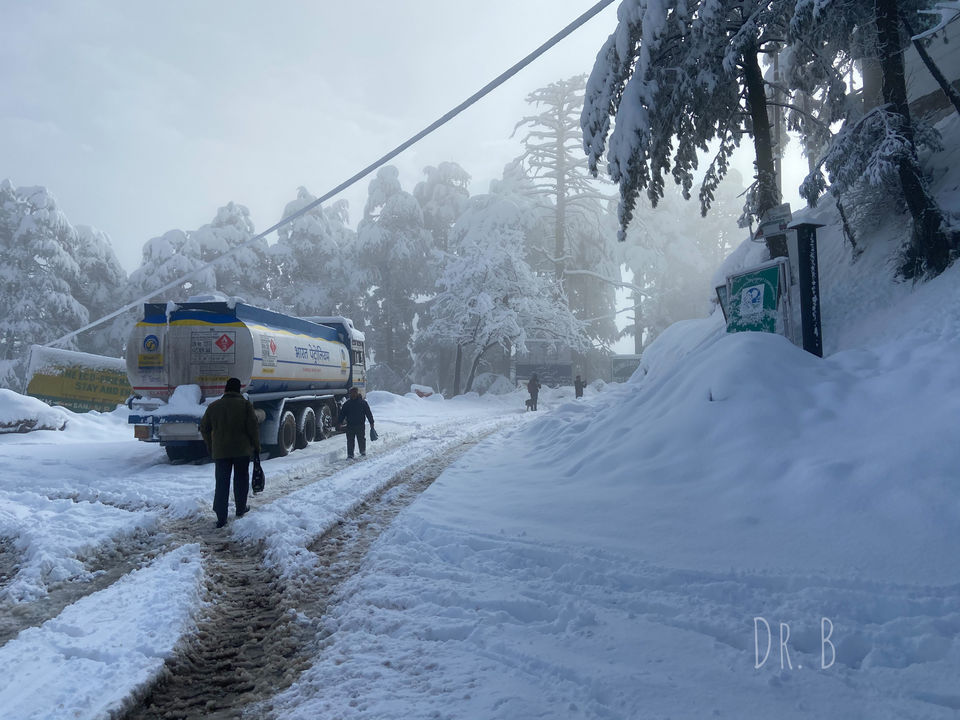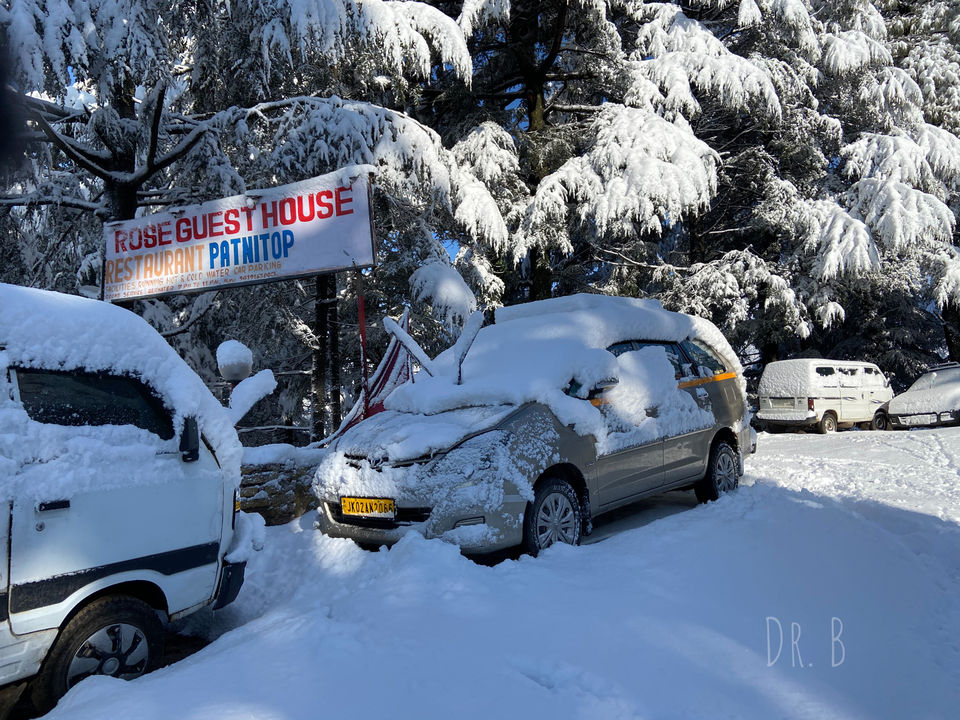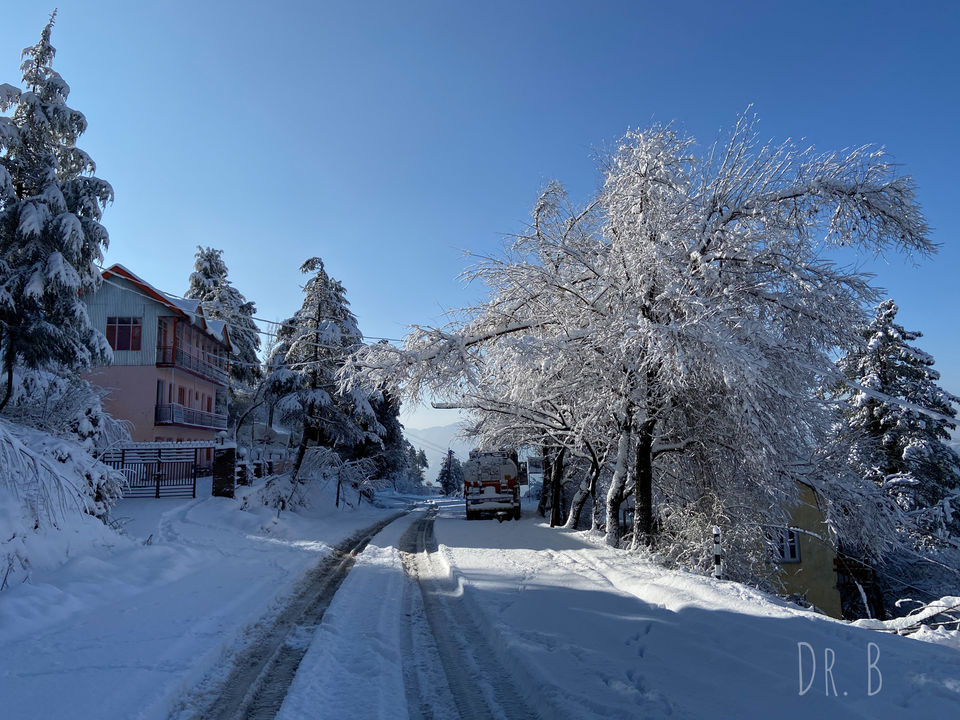 The locality was lonely, roads were blocked and we just kept walking with heavy bags and trollies until found a snow cutter vehicle followed by a public bus around 3.5 km away downhill.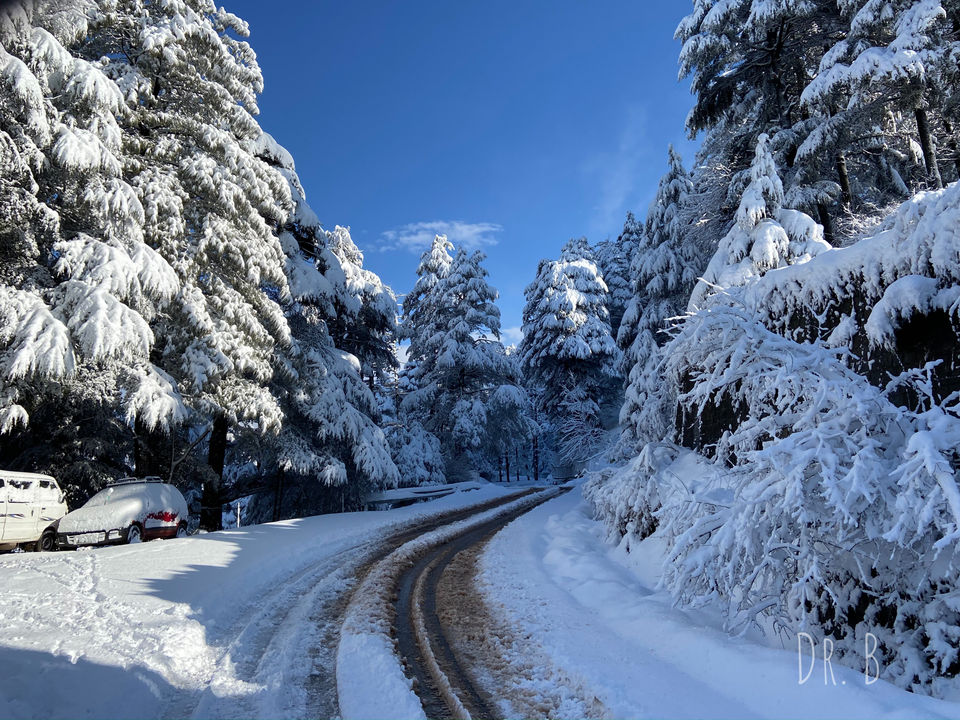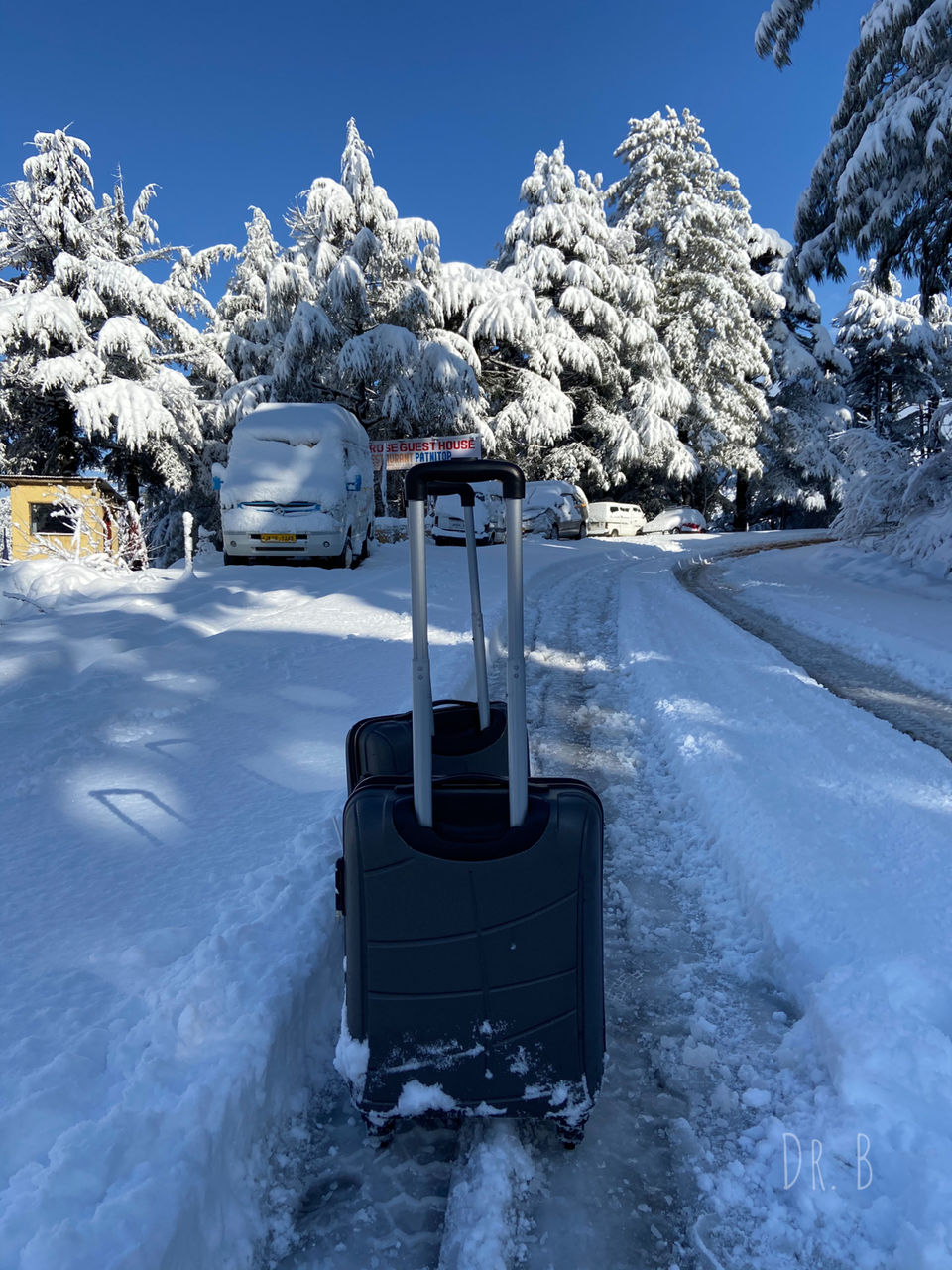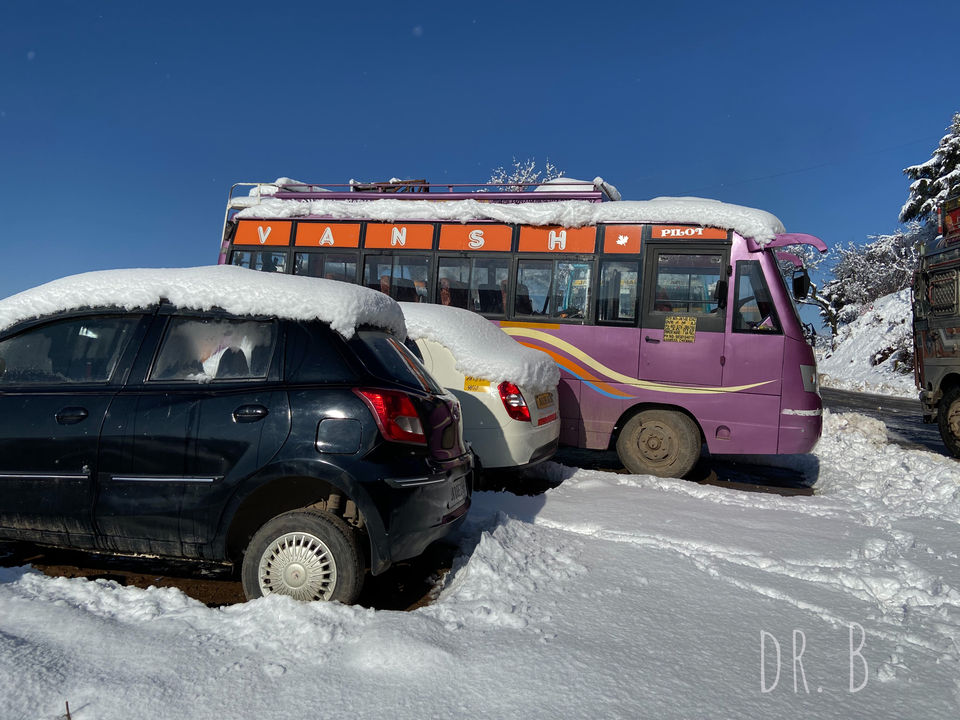 The public bus started in a while and it went up to Chenani where we had to change into another bus towards Udhampur. The total cost was ₹80 in this public transport.
The snow on the road disappeared in another 4 km and as we reached the nearest town Kud, looking back it's again cloudy on uphill Patnitop, the snowfall might be started again.
So glad that we've got a grand escape.
Finally reached Udhampur in 2 hours. The nearest railhead from Patnitop.
• Extra point : One can easily reach Patnitop from Udhampur by public bus. As we discovered it from the circumstances.
You have to change at Chenani. Udhampur bus stand to Chenani ₹30 , and Chenani to Patnitop ₹50 . Cheapest way to reach the hill station from the nearest rail station.
During the end of winter and other seasons, tourist can reach up to another scenic places Natha Top and Sanasar Lake nearby. These place are in higher altitudes. During our visit the roads were closed.
• My Verdict : A perfect snowy destination for short holiday, for those who can't visit Kashmir Valley.
• Pros : The untouched natural beauty, not very popular kind of isolated location to be with serene nature. The snowfall. Spending quality time in hassle free way.
• Cons : Lack of ATM , Prepaid roaming ban. High probability of roadblocks and avalanche.