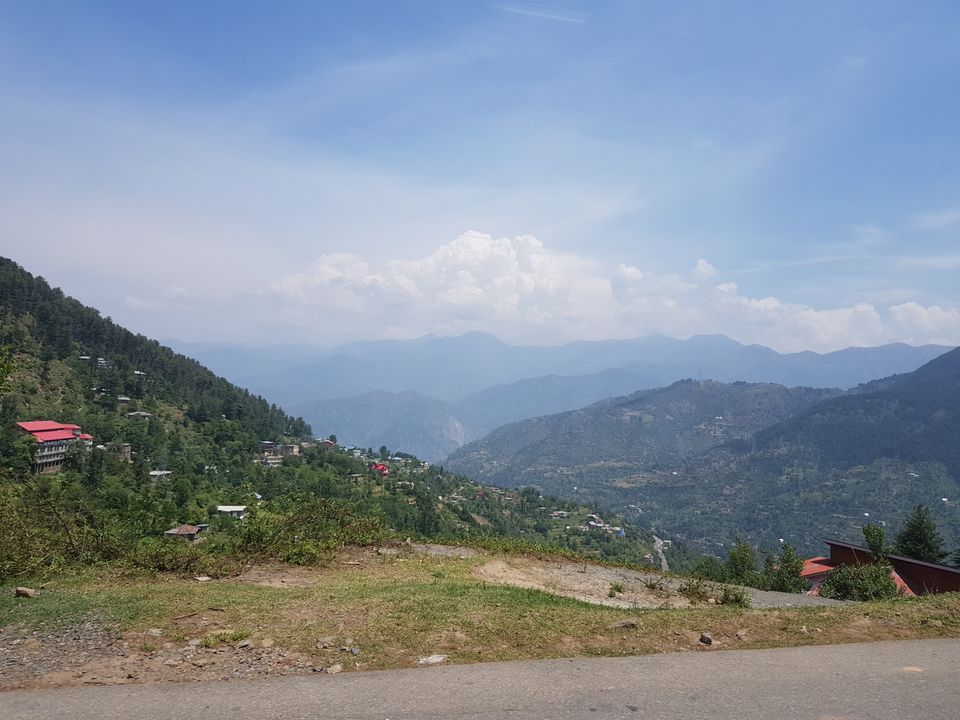 112km from Jammu, 86km from Vaishno Devi katra and 50km from Udhampur lies a majestic hill station of Patnitop.
Driving for 40 km on NH 44 Jammu-Srinagar Highway along Jammu Tawi River, take a right from Chenani Nashri Tunnel towards Kud and drive further 20km with Apple, apricot, and peach farms beside you to reach your destination.
Lushed with deodar and pine forests all over the hill this place is mainly known for its pleasant weather.
There are multiple options for accommodations at this place ranging from moderate to high. You can stay either at :
Hotels
Resorts or,
JKTDC owned Huts
If you want to wake up and sit with monkeys and beautiful birds in your balcony try these beautiful huts giving you mesmerising memories, but they mostly keep booked during peak seasons, so don't forget pre booking part.
One day seems enough if you just want to explore the tourist point in the area, but if you're one the nature lover and willing to spend few days far from the world, it's upto you to decide your getaway.
Along with this kind of beautiful weather you can explore places like :
Naag Temple
Children's Park
Environmental Park
Nathatop
Sanasar Lake
Naag Temple
Stepping 50 stairs downwards from Naag Mandir Road is this beautiful temple of Naag Devta. It is believed that if you write your wishes in a piece of paper and tie it to the tree in front of the temple your wishes would come true.
Don't forget to shop these customised name plates for yourself and your loved ones made on pine wood by local artists.
Children's Park
This park is basically not only for children but their parents as well. Like the way I was posing, even you could get some beautiful pictures here.
Environmental Park
The unforgettable beauty of this park will never let you get over the place. This is one of the main attractions due to many reasons. One such reason is availability of photographers clicking pictures of you in Kashmiri Dress.
Another reason are these shawl vendors. Just don't forget to bargain. It's much needed.
Once you enter the park there are many street food stalls to quench your tummy in the beautiful weather.
And don't forget to try this yummy omelette.
Nathatop
Ever thought of a place, standing where you see valleys in each direction your eyes moves. Yes Nathatop Is one such place.
You can easily get the view of beautiful Kasmir valley from its top. It's about 5 km from Patnitop and a must visit place.
Sanasar Lake
Sanasar is name given to 2 villages namely Sana and Sar. Located at a height of 2050m this place is hub for adventure activities like paragliding, skiing, snorkelling etc. in Jammu.
The area is notable for its scenic views of mountain ranges including Brammah Massif.
Tip:- Lastly while heading back towards your home, don't forget trying this very tasty Patisa sweets at the famous shop named Prem Di Hatti who makes this sweet in pure ghee. Eat and pack some for your relatives and friends too.
Important:
If travelling to Jammu or Mata Vaishno Devi and have a day ideal, just explore this beautiful hill station of Patnitop and enjoy it's dynamic weather.
You would easily get taxis which are mostly preferred by the tourists or you can also take a local bus. Develop some bargaining skills if preferring cabs.
2-3 days is recommended for exploring the place. If it's just about covering everything you can do that even in a day as well.
Do keep your warm clothes because evening are chilly in this place.
That's all for today.
Further blogs coming soon.
I have something for my blog readers and followers.
I yesterday asked a question on my Instagram page linked below that "why do you travel..?", and I have some beautiful answers to it
Shefali maurya said– Travel provides a momentary break from the humdrum of our daily lives. It provides us with adventure and excitement. When we venture to a new space or environment, we're intrigued by all the novel things that surround us. We forget about our jobs, our classes, and all our other responsibilities.
Tushar said — travelling tells me how tiny place I occupy in this world, it makes me loose my ego, EVRYTIME.
Vidhi said — to explore the beauty of my country
These were the top 3 answers I got.
If you have any suggestions or want me to write any specific blog for you, write in the comment section below or write an email to me.
Email – medha.sharma88@yahoo.com
Always in your support .
The vacation girl.
IG — https://instagram.com/download/?r=8464560769
Facebook-https://www.facebook.com/vloggervacationgirl/
Youtube—https://www.youtube.com/channel/UCGIJF0CA-CsOE2eV9VDlSww