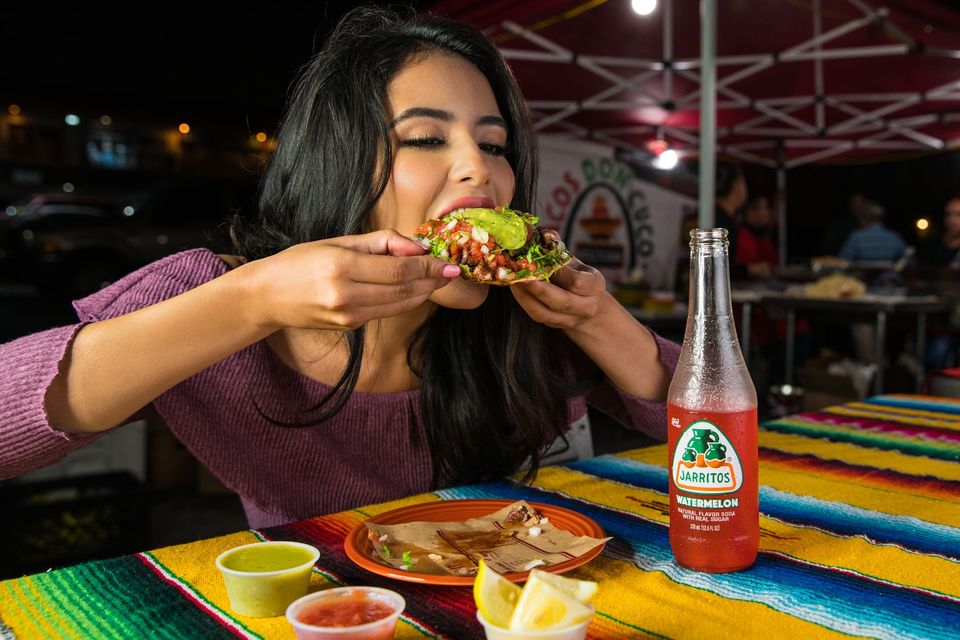 Dear Faint hearted, healthy food eaters - make sure you are sitting on a chair as you begin scrolling down this article!
Indian street food has multiple dishes to offer, and the taste differs to each State. Whether it's the 'bhel puri' from Mumbai or 'aloo chaat' from Delhi, all of them are equally mouthwatering. If you are thinking of doing something adventurous, and if you love food, then it's time to venture out into deadly street food creations from different parts of India!
Just as hungry customers are always craving for something new, street food vendors in India are always looking for new ways to stand out. Nowadays the crazier, the better is the route most of them have been taking. Either from setting new records with the size of the dish to elevating the taste with wacky, new combinations, they are trying to catch people's eyes and set the internet aflame!
Here are 10 of India's most bizarre street food creations
1. Kulhad Pizza
Made with secret sauces, vegetables and oozing cheese, you are in for a treat in a kulhad! Forget the conventional flat pizza if you ever think of trying this one. Made in individual clay pots at a joint in Surat called 'The Cone Chaat' this 'pizza' is nothing like anything you've ever had before!
The perfect concoction of corn, tomatoes, cheese, chilli in the Kulhad is mouthwatering! Where is the bread then? You have to try it to out find out the secret! Mumbaikars, you can also immerse in this new way of having a pizza at Aashiq Chai Ke at Shivaji Park, Dadar West. For those in Delhi you can enjoy it at Rabit Lee Cafe in in Krishna Nagar.
Where: The Cone Chaat, Surat, Aashiq Chai Ke, Mumbai, Rabit Lee Cafe, Delhi
2. The 10kg Kathi Roll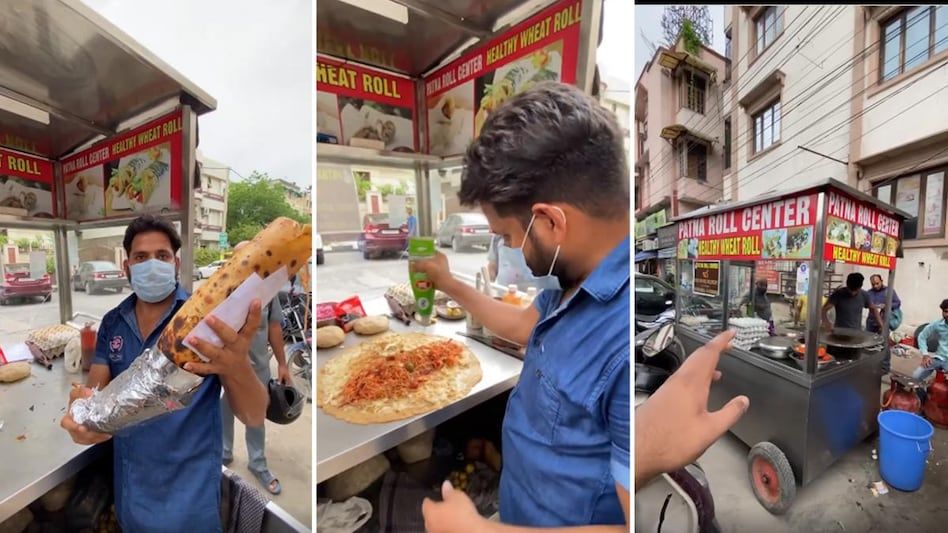 Fancy winning Rs. 20,000, whilst you satisfy your cravings? If you are looking for both, India's biggest 10kg 'Kathi Roll' is waiting for you! The famous roll eatery Patna Roll Centre is offering Rs. 20,000 to anyone who finishes the ginormous roll in 20 minutes!
Rolled with a generous filling of 30 eggs, boiled noodles, vegetables and loads of other goodies, this task is not for the faint hearted. But if you manage to eat all of it, you are a sure shot winner! I am not sure if I will win the prize money, but one thing I am sure of is, I will need to roll myself home after eating this 'Kathi Roll.'
Where: Patna Roll Centre, GTB Nagar, Delhi
3. Ice Cream Chaat
This dish reminds me of the Greek watermelon and feta (cheese) salad, which is a delicious, fresh, healthy mix for summer days. With all the negative comments 'The Ice cream Chaat' has received after going viral, I still think it might work because all it has is mango, cheese and some fruity syrups. If you are a mango lover, this dish is going to challenge your true love for mangoes! Bhai Bhai Dabri in Vadodara has taken the internet by storm making heads turn leaving you puzzled with this creation.
This unique chaat includes the classic Mango Dolly ice cream. A chaat made from chopped up Mango Dolly bar, this dish includes a base of bread dipped in turmeric infused coconut water, strawberry syrup, chopped nuts and generous amount of garnish. Wondering how it would taste? Me too! Try it out on a hot day and let me know in the comments.
Where: Bhai Bhai Dabri, Vadodara
4. 5kg Ice Gola
Don't fancy the Mango Chaat? I have got you covered with another option. If you love sipping on the ice gola, here's a never ending fully loaded gola creation for you.
Costing Rs.999, Rajwadi Malai Gola makes a 5 kg gola using 3.5 kgs of crushed ice, kesar rabdi, multiple scoops of ice cream, chocolate and raw mangoes. Oh My God! Did I just go to heaven and come back? This recipe is a weakness for those with sweet tooth. Big enough for twelve people to share the gola, this is your sugar intake for the next month.
Where: Rajwadi Malai Gola, Surat
5. Bahubali Pani Puri
Nagpur is the place where you will find a 'Bahubali Pani Puri' that is made to be eaten in one bite! The large puri is filled with a hillock of potato, sev, boondi, pomegranate and five different waters with garlic, orange, cumin and more.
The vendor at Chirag Ka Chaska fills a large puri with the flavoured waters and lots of filling that isn't just spicy, sweet and tangy but will leave you full and yet wanting for more!
Where: Chirag Ka Chaska, Nagpur
6. Fire Paan
This creation is for you if you like eating paan. Jagdish Chaurasia Pan Bhandar will make sure to refresh your taste buds with its 'Fire Paan'. Stuff with gummy papaya candy, desiccated coconut, supari and fennel seeds in the betel leaf, the paan is then quickly lit up on fire and stuffed in your mouth!
If you are not someone who likes to play with fire, the menu doesn't just start and end with the fire paan. Pick another paan variety like ice paan and chocolate paan. Also found in stalls across many cities like Delhi, Indore and Bengaluru give it a try in your City.

Where: Jagdish Chaurasia Pan Bhandar, Mumbai
7. Momo Pizza
If pizza and momos had a child, it would be this! Looks like they already had one and its named 'Momo Pizza!' The vendor at the Snack Bar Express has created an intriguing fusion of momos and pizza to satisfy both of our cravings in the same bite.
Try a unique combination of fried momos lathered in cheese, veggies and tomato sauce. Baked and served piping hot, the cheese is overloaded over the steaming momos!

Where: Snack Bar Express, Vadodara
8. 1kg Hulk Sandwich
There are many places where you can find the toast sandwich in Mumbai. A bigger version of that is this one kg sandwich with five layers. At Om snacks, there is no such thing as too much cheese.
Layered with fresh, finely chopped vegetables, paneer and in-house sauces with garlic and mayonnaise, this sandwich is loaded with cheese. This behemoth is aptly named the 'Hulk Sandwich.'
Where: Om snacks, Mumbai
9. Cola Egg Fried Rice
A lot of us always order a bottle of Pepsi or Coke to wash down all the food we relished. A chilled bottle of cola is always nice to pair with a meal but Vadodara's Bhau Omelette Centre takes it one step further and cooks your meal with it!
This unique fried rice is cooked with 30 eggs, diced vegetables and multiple rounds of coca-cola. Topped with grated cheese it is then served with a side of salad to add freshness.
Where: Bhau Omelete Centre, Vadodara
10. Jhatka Pani Puri
Serving with lots of enthusiasm, Shaukin Bhel in Nashik is serving pani puri that will wake up your senses with an intense shock.
Stacked with potatoes, chickpeas and sprouts the filling is coated in a spice mix that is certain to clear your sinuses. You can dampen the spice with their varieties of bhel.
Where: Shaukin Bhel, Nashik
Indian street food is hands down the best food you will find anywhere on this planet! It is certainly difficult to pick one amongst this melting pot of not just culture but dishes that are created with so much effort and love. But what about creations like the ones above? Would you dare to add them to your bucket list and try them out next time you visit these places? If you have tried any of the above let us know your thoughts. And if there is any other wackier dish than the ones we suggested, let us know in the comments below.
Ready to travel for free? Earn credits and redeem them on Tripoto's weekend getaways, hotel stays and vacation packages after the pandemic is over!
Think we missed out on something? Tell us about it in the comments below. Or write about it here on Tripoto and earn Tripoto Credits!