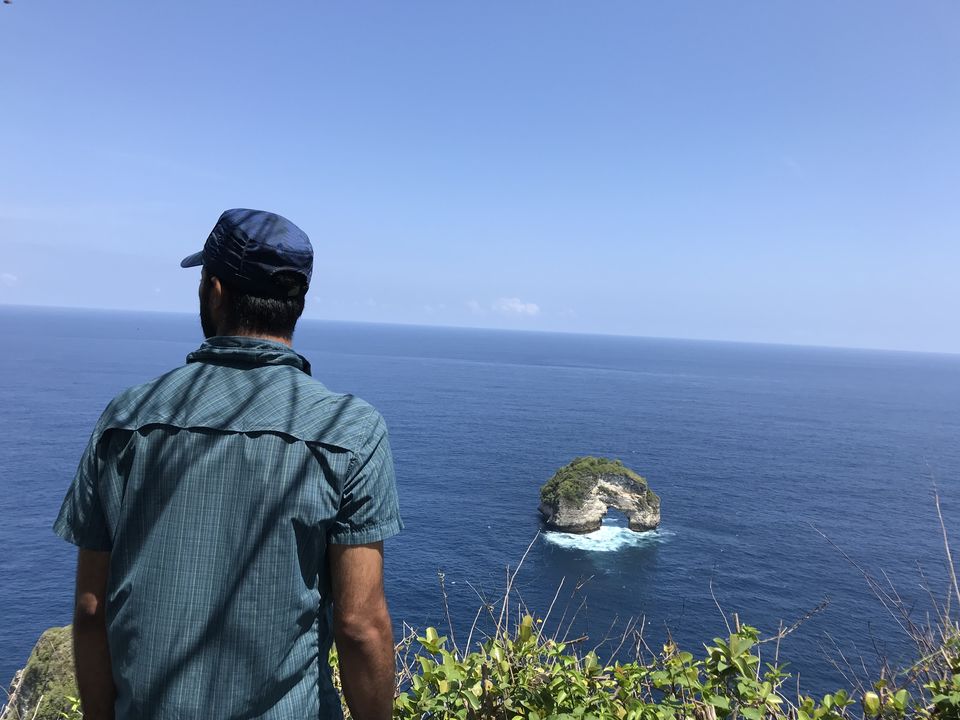 I just returned from Indonesia after backpacking there for 19 days and honestly I never had this much fun. I definitely fell in love with the beauty of this country. It has so much to offer, from ancients temples to breathtaking ocean view and active volcanoes. I started from west Java, a city named Yogyakarta. Yogyakarta is one of the largest cities in Indonesia. The highlight of my entire trip was a 2 days trip to Nusa Penida. The landscapes in Nusa Penida island is just surreal. I wanted to go to Lombok island but I could not go due to repeated tremors in the Island. So, I am going to cover everything from flight to visa, accommodation, going around and ways to save money.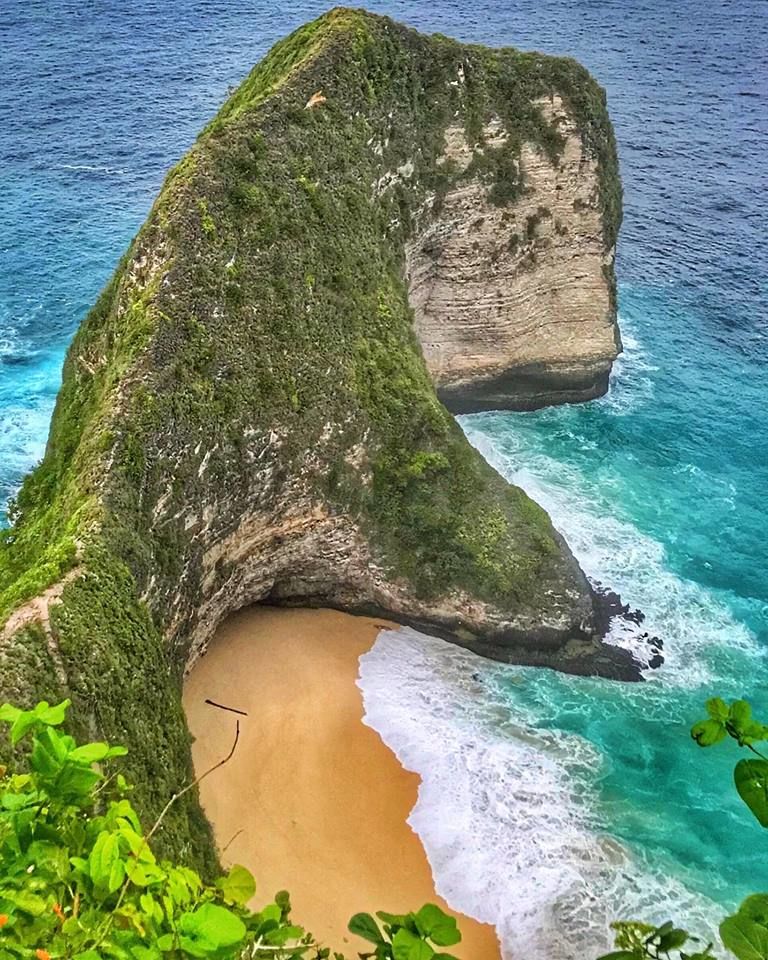 Flights - I booked AirAsia flight from New Delhi to Jakarta, I did not stay in Jakarta as i wanted to cover the major highlights in Indonesia. I had a layover of around 5 hours in Kuala Lumpur. And, from Jakarta, I took a local flight, Sriwijaya to Yogyakarta on the same day. The total cost I paid for flight, from New Delhi to Yogyakarta and Bali to New Delhi, was 16700 Indian Rupees, including the local flight from Jakarta to Yogyakarta.
Visa: Indonesia offers free tourist visa for 163 countries, Indians don't need visa, you just have to show your passport and answer few questions at the immigration of Indonesia. In my case, the immigration officer asked me, the purpose of visit and how long I was going to stay in the country, that is it and I had the stamp on y passport.
Yogyakarta: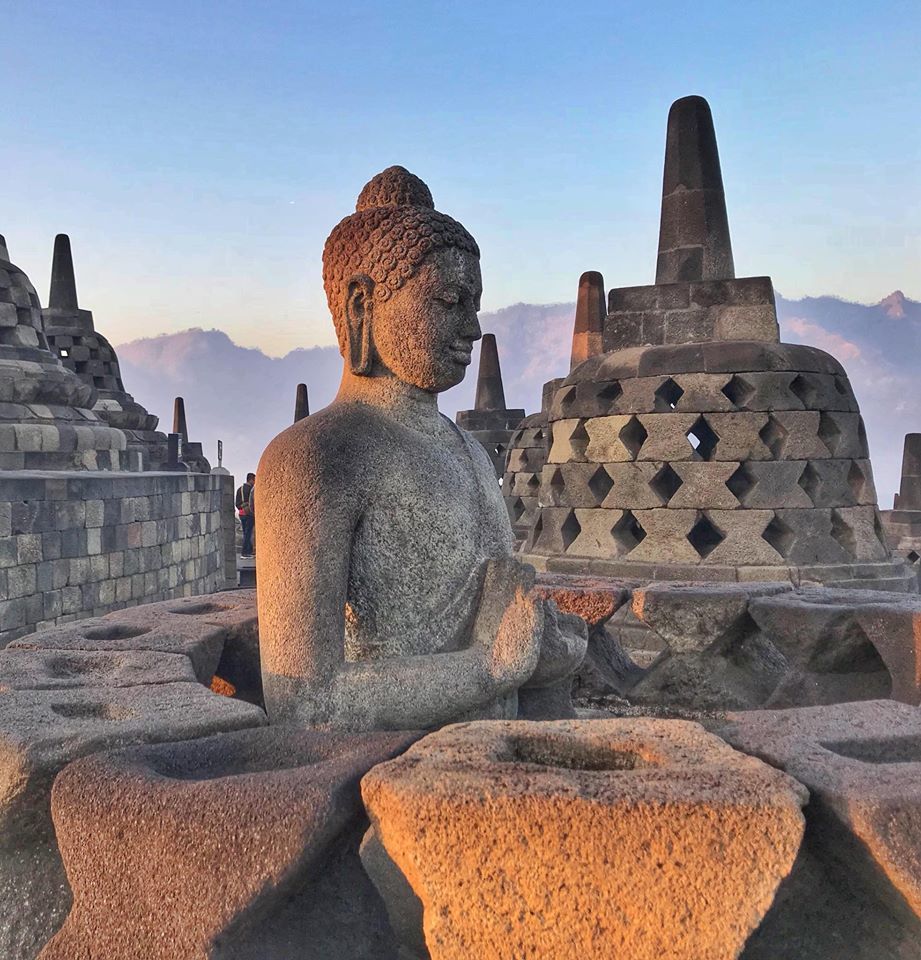 I stayed 2 days here. The main reason of my stay in this city was focused on just 2 incredible temples, those are also world heritage sites. The first temple Borobudur the largest Buddhist temple in the entire world and the temple is really spectacular. I went for the sunrise and the cost I paid was 450000 Indonesian Rupiah, that is roughly 2200 Indian rupees. I also got a souvenir and a breakfast including in the ticket. The second temple, Prambanan is the largest Hindu temple in Indonesia. It is dedicated to the trinity of Hindu religion, Brahma, Vishnu and Shiva. I paid 320000 Indonesian Rupiah. The ticket cost of these 2 temples are definitely not an amusing thing on a backpacker's budget. After staying 2 days in Yogyakarta, I took a train to Probolinggo. I also went around the city and met few friends from couchsurfing. I used Traveloka app to buy train ticket and accommodation.
Probolinggo:
The reason of my visit to Probolinggo, was to spend my birthday to a kind of place that I had never witnessed. Probolinggo is the hub for tourists to visit Mt Bromo, It is an active volcano and take my words, this is something you can't afford to miss if you are a true nature admirer and a photographer. I stayed there just for one day. There are many tour agencies that takes tourist to Mt Bromo from Probolinggo and charge between 500,000-600,000 Indonesian rupiah. If you want to save money then there is a way, you can go up to a village near to Mt Bromo and stay there but have to walk a lot of distance to see the sunrise. After visiting Probolinggo, I went to Banyuwangi for Mt Ijen.
Banyuwangi :
I took a bus from Probolinggo to Banyuwangi, I to0k a local bus that is cheap and good. You get the chance to travel like locals, when you travel in locals buses. I stayed in a hostel in Banyuwangi, I booked it from Booking.com. After I reached to the bus stop in Banyuwangi, I found a shop that give bikes on rent. I rented a bike for 70k a day. (contact number of the bike shop- +62 81331803669) . I used the bike to go to Mt Ijen. To get the direction I used google map, it was not difficult. I started at 1 am in the dark to reach Mt Ijen, as I wanted to reach before sunrise. I had to pay an entry fee to get there. There is an entry fee for everything in Indonesia. After Banyuwangi I took a bus from there to Bali island.
Bali: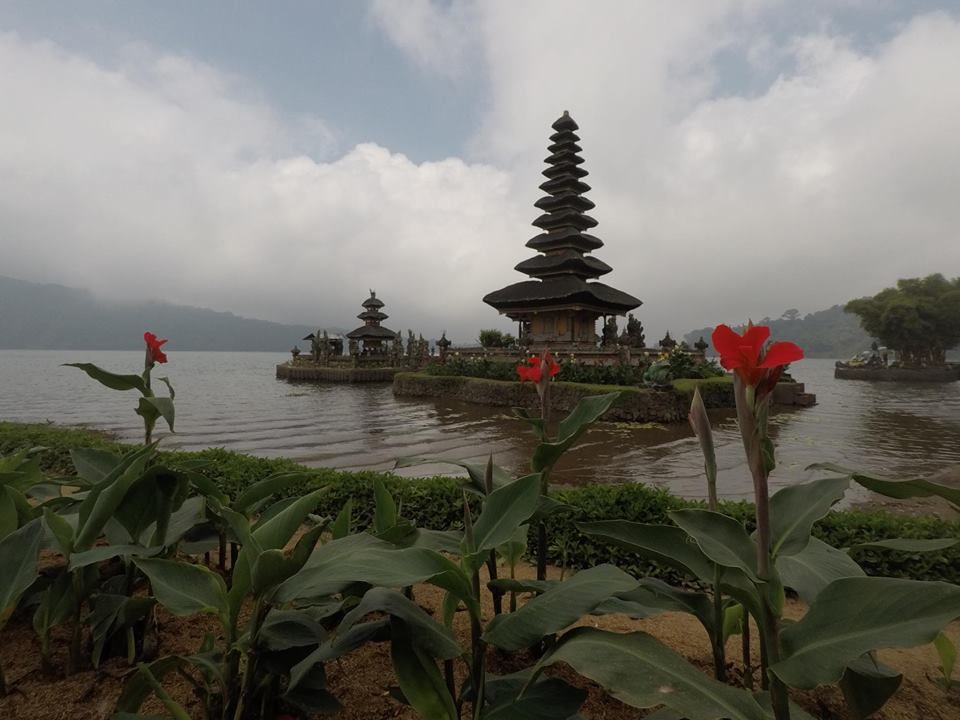 Bali Island is the most traveled destination in Indonesia. Being in Bali is absolutely amazing. There are spectacular temples every where. Uluwatu temple in the south, Pura tirta empul, Ulun Danu temple in the north and Monkey forest are some places which I liked the most. Lempuyang is also a nice place just to take pictures but not much to see. I stayed in various hostels in Bali, i mostly used Booking.com and the app Traveloka. In Ubud, I stayed in White Villa hostel for only 33k IDR = 157 INR including breakfast. There are no public transportation in Bali. So, i mostly used Gojek bike or Gojek-car or rented a bike to go around. The petrol is very cheap, it is around 6600 IDR.
In Bali, you can use www.gorillabikerental.com to get bikes only for 40k IDR a day. It is the cheapest. I stayed 6 days in Bali.
Nusa Penida:
After Bali, I went to Nusa Penida. The boat costs around 300000 IDR for both sides. I used fast boat and paid 300000. I booked form Ketut, his phone number : +62 8975454140. I stayed in Nusa garden Bunglow in Nusa Penida. It was the cheapest hostel available in Nusa Penida. I would recommend you to rent a bike right away after you reach Nusa Penida. I spent 3 days and 2 nights in Nusa Penida and i can confidently say that Nusa Penida was the most beautiful place in Indonesia. You should check my instagram @singhvoyage to see the pictures of Nusa Penida .
After 19 unforgettable days I returned to my home country India