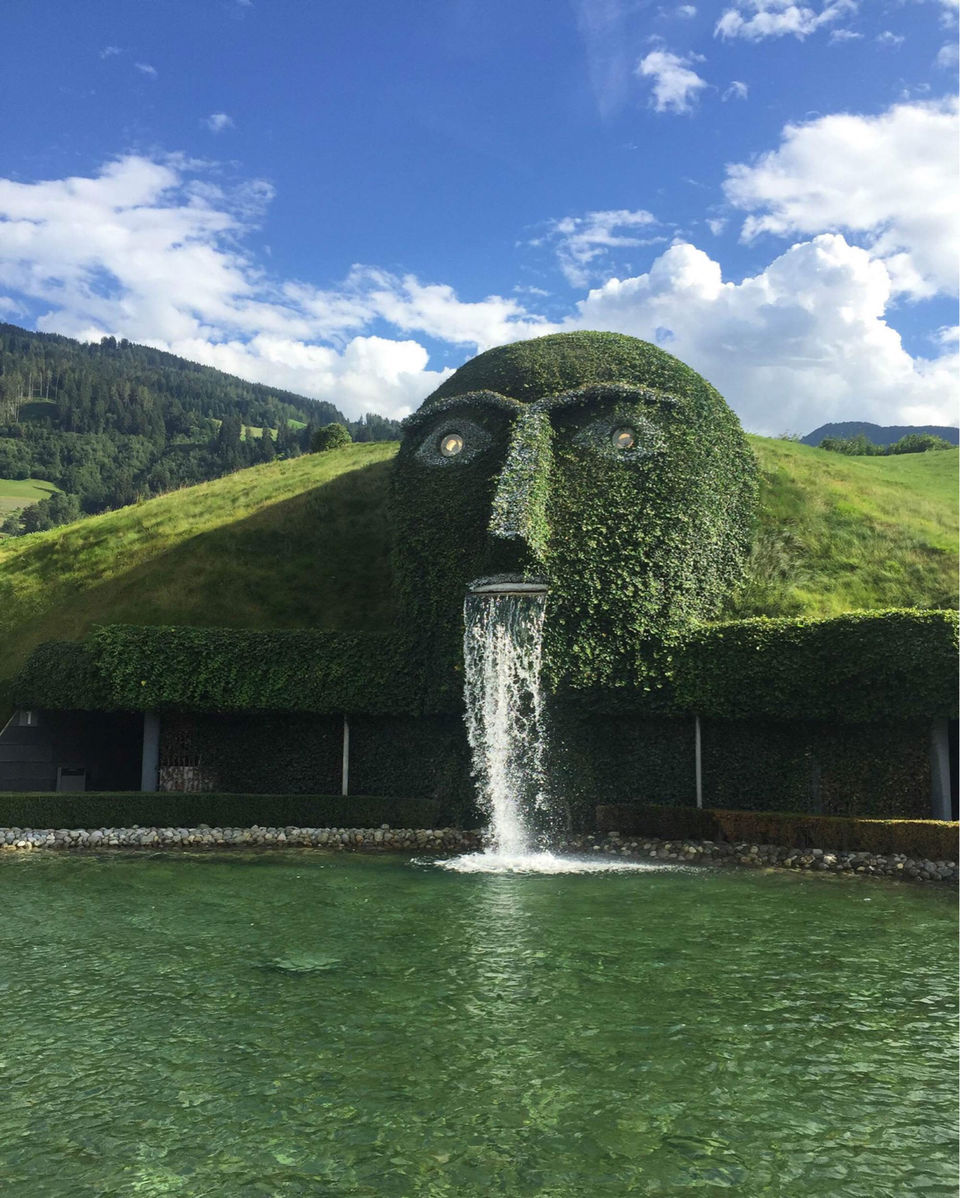 Yes, you guessed it right!
When an exact amount of sunshine falls on your face, when the wind is just so perfect with rococo buildings in the background and when all you can see is the mighty and gorgeous Alps – you know you are in Innsbruck and you just can't help but to be in awe with it!
Innsbruck is the capital of Tyrol state and is located in Western Austria. Nestled in the lovely Alps, this dramatically gothic and baroque city is cradled by lovely mountains and rich history and is also known for its flamboyant and vibrant architecture. Innsbruck is close, both to Munich in Germany and Verona in northern Italy, thus making it a must see alpine destination.
When I arrived in Innsbruck, I was welcomed by a pleasant weather and a series of contradictions. Innsbruck as a city is so pristine yet so developed. So laid back yet so lively. I bet you'd lose the track of time just by wandering in those cozy streets admiring the beauty this city has to offer.
On our way we saw the scenic River Inn, which originates from Swiss Alps and is also a tributary of the river Danube. Numerous small towns have developed along the banks of river, which also includes birthplace of Adolf Hiller.
Innsbruck is the largest city on the Inn River and takes its name from the river itself. Innsbruck literally means "bridge (Brücke) over the Inn River." In medieval times, this river was used for trade and commerce as it provided access to the Black sea.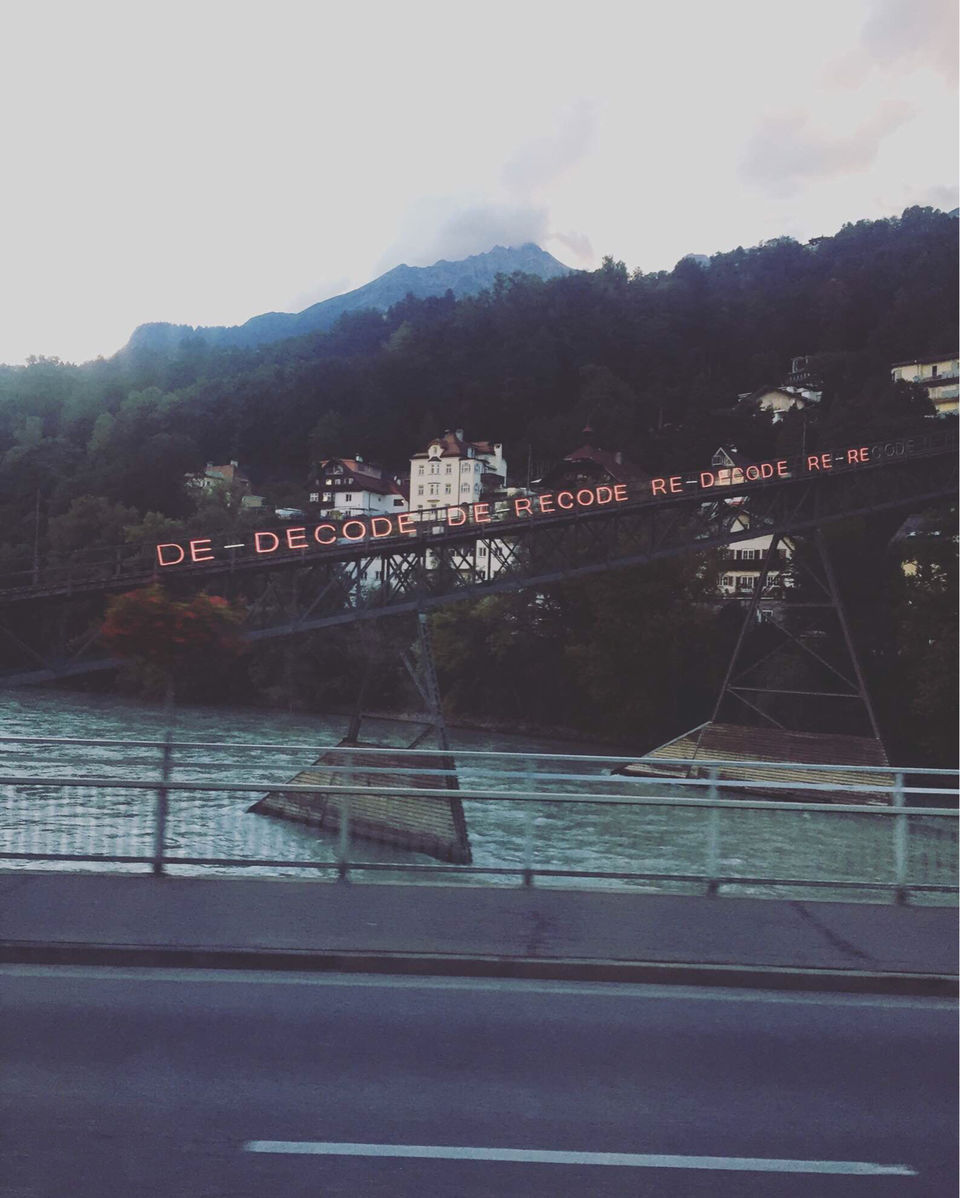 Most of the action lies in the Altstadt (old town) of Innsbruck. The historical city centre is a visual treat. Maria Theresien Strasse is a beautiful pedestrian street where you'd find quaint cafes, flowers tumbling from window boxes and a multitude of shops and restaurants and great ambience.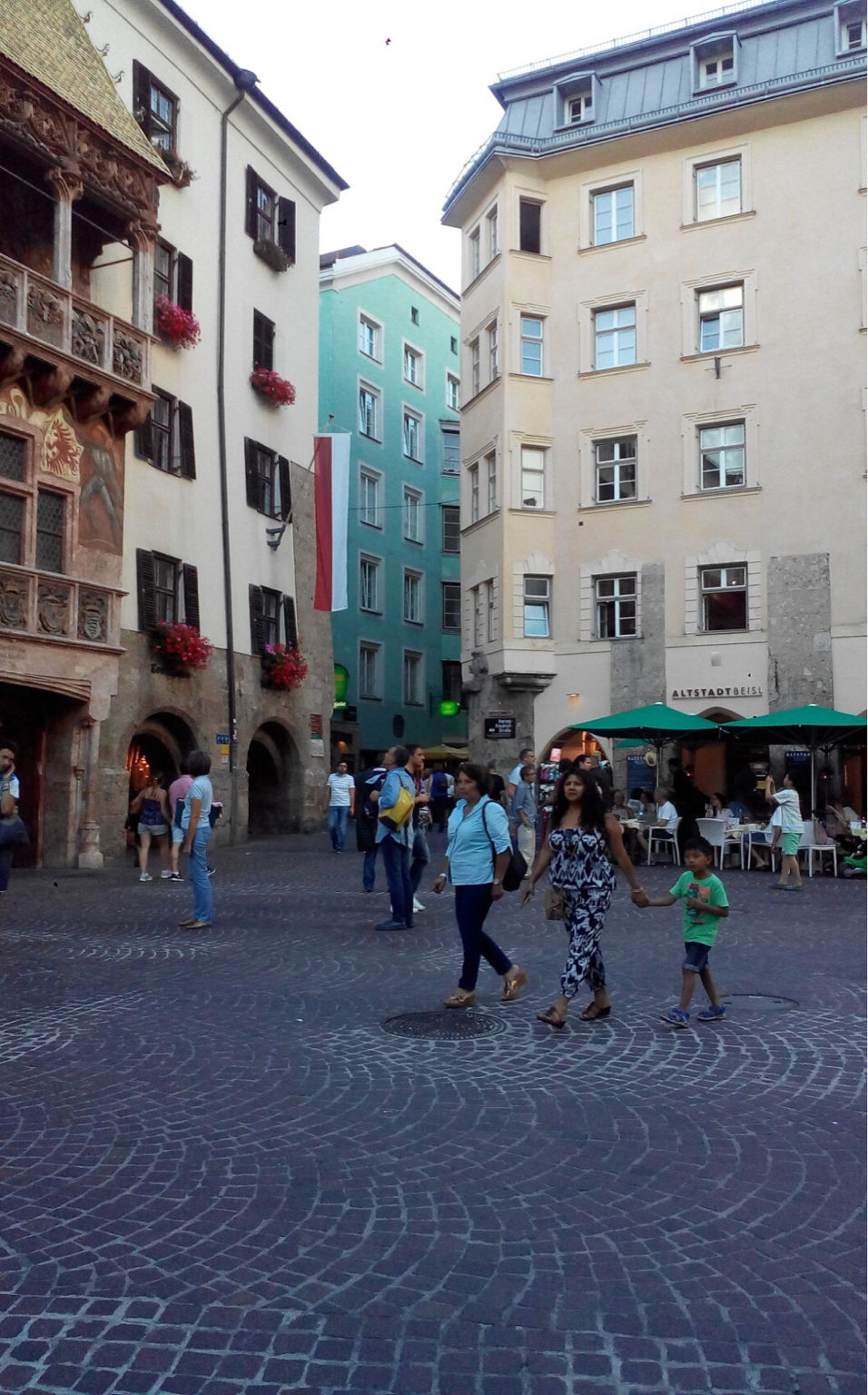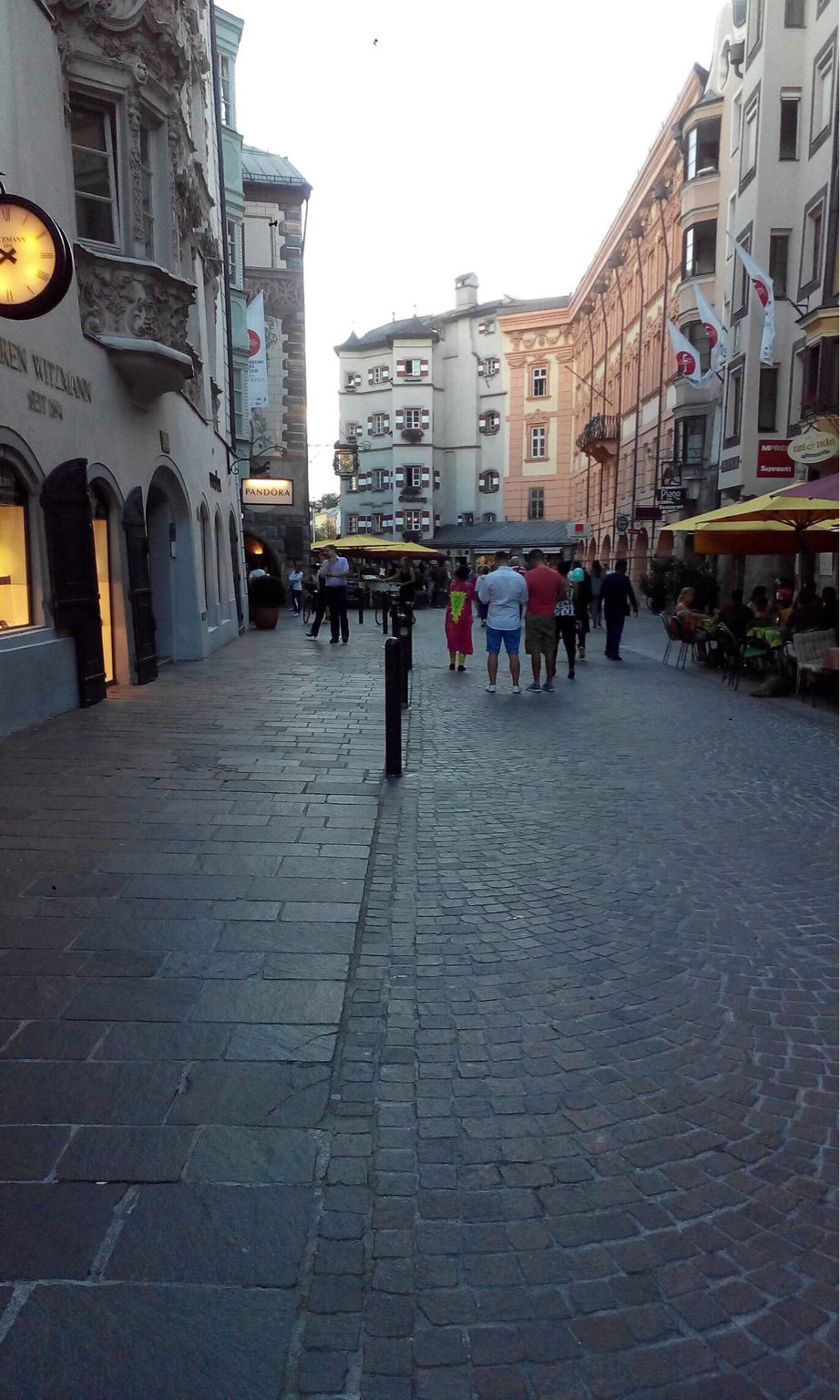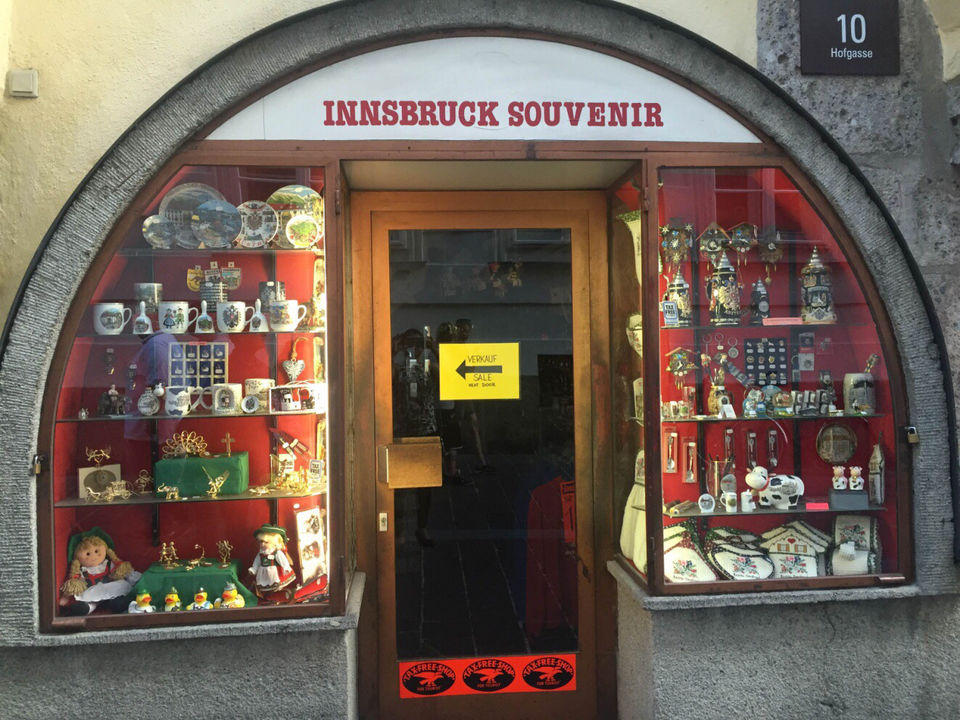 The end of this street bring you to The Goldenes Dachl (Golden Roof seen in the picture below) a landmark structure. The Goldenes Dachl was built in 16th century in the honor of the emperor Maximilian's marriage to Bianca Maria Sforza of Milan (she was his second wife). The Goldenes Dachl was designed to serve as a royal box where both could sit and observe and enjoy the festivals and other events that took place in the square below, but since January 2003 the Goldenes Dachl has housed the International Alpine Convention's Office – The Alpine Convention is an international territorial treaty signed between 8 countries for the sustainable development of the Alps.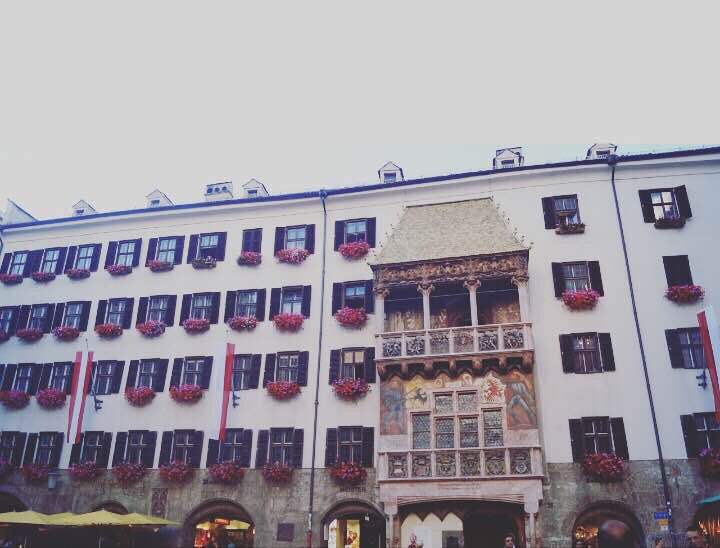 Another major building located in the old town across Goldeness Dachl is Helblinhghaus (seen below in the picture) which has a cake like appearance, was once built in gothic style architecture. This ornate structure today adds a sparkle to the city skyline.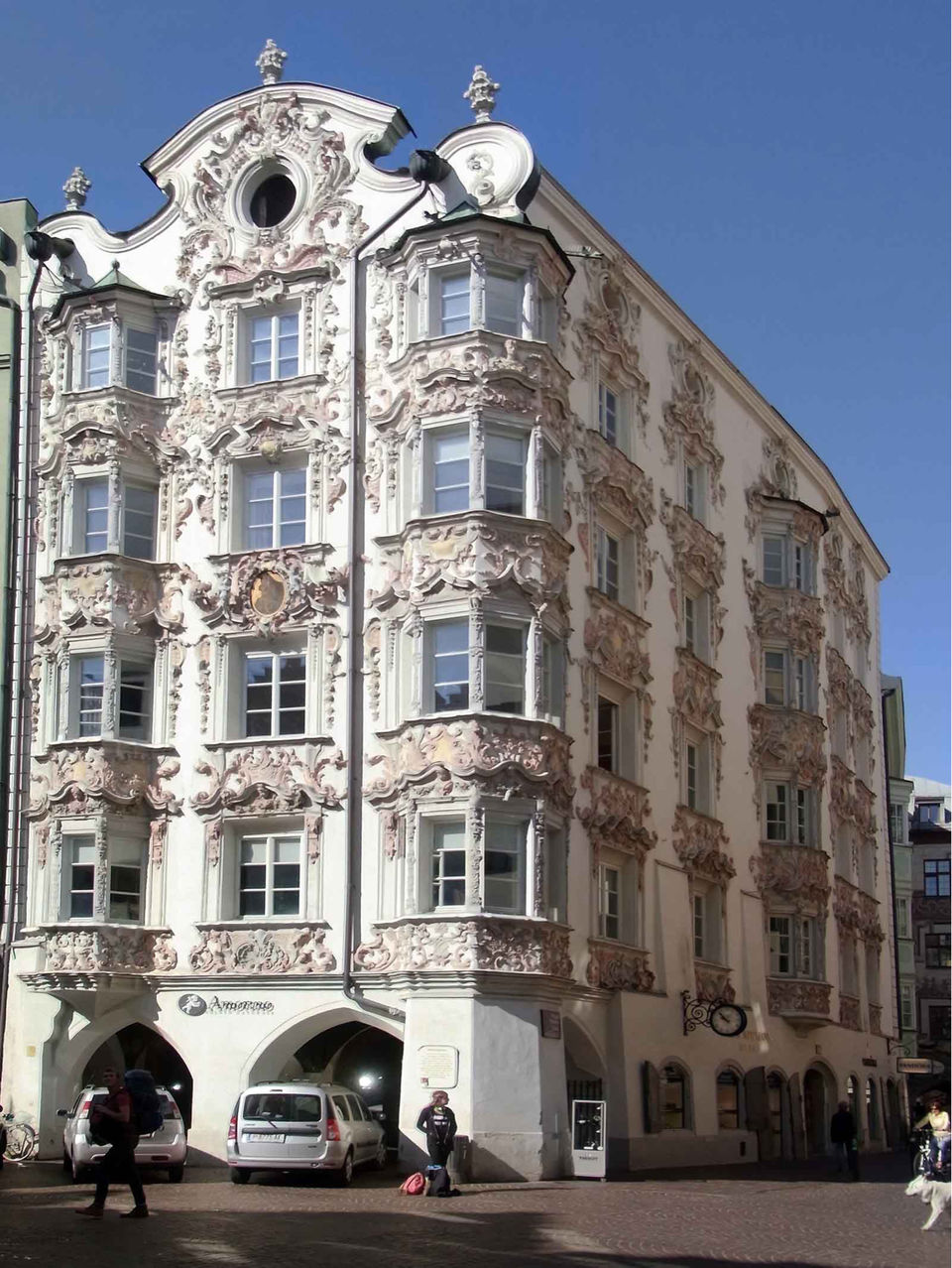 I also visited Swarovski Crystal Worlds Museum in Wattens. It's one of the most popular attractions of Austria and has enchanted million of visitors since the time it was founded in 1995. The museum is a further divided into many sections that has at display what happens when diamonds and technology comes together!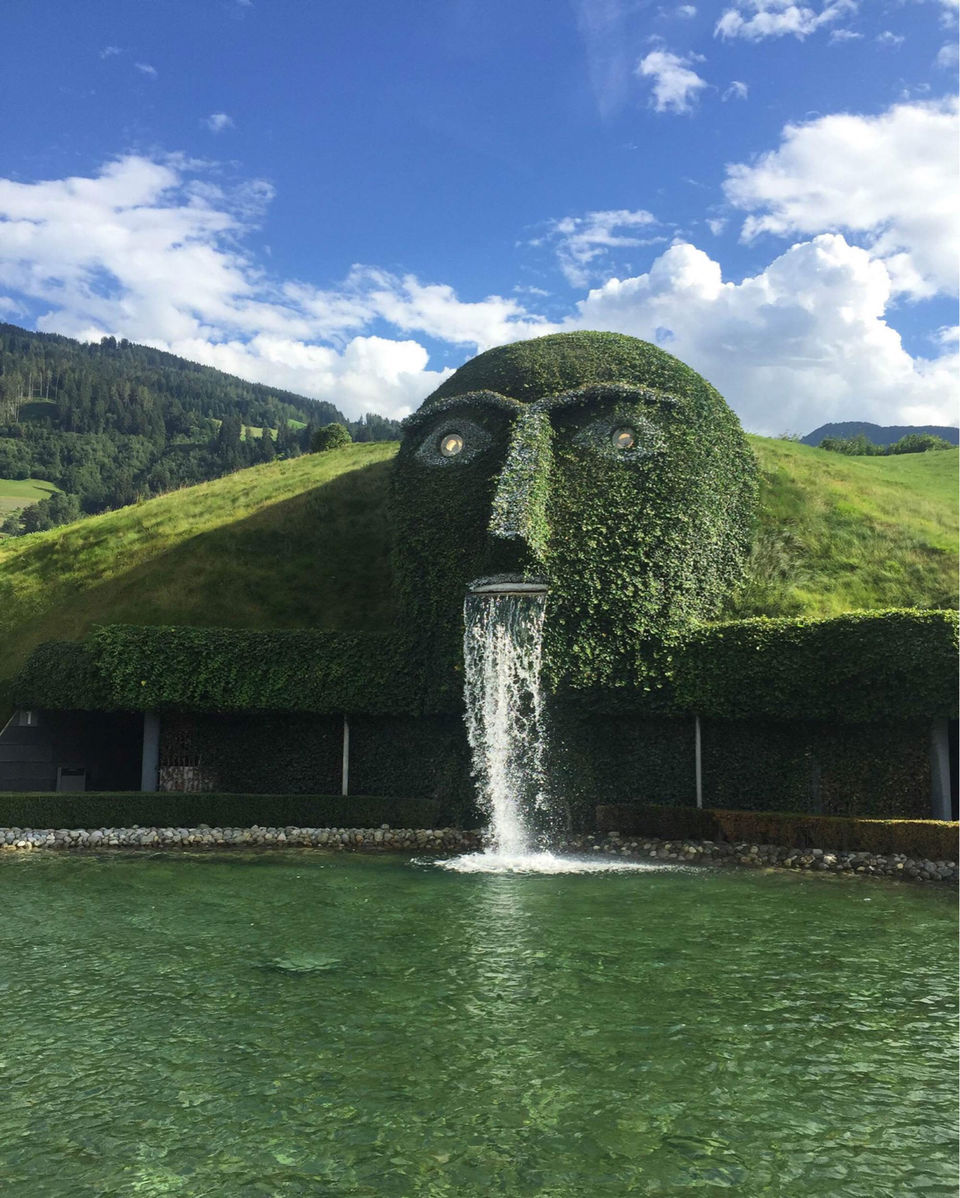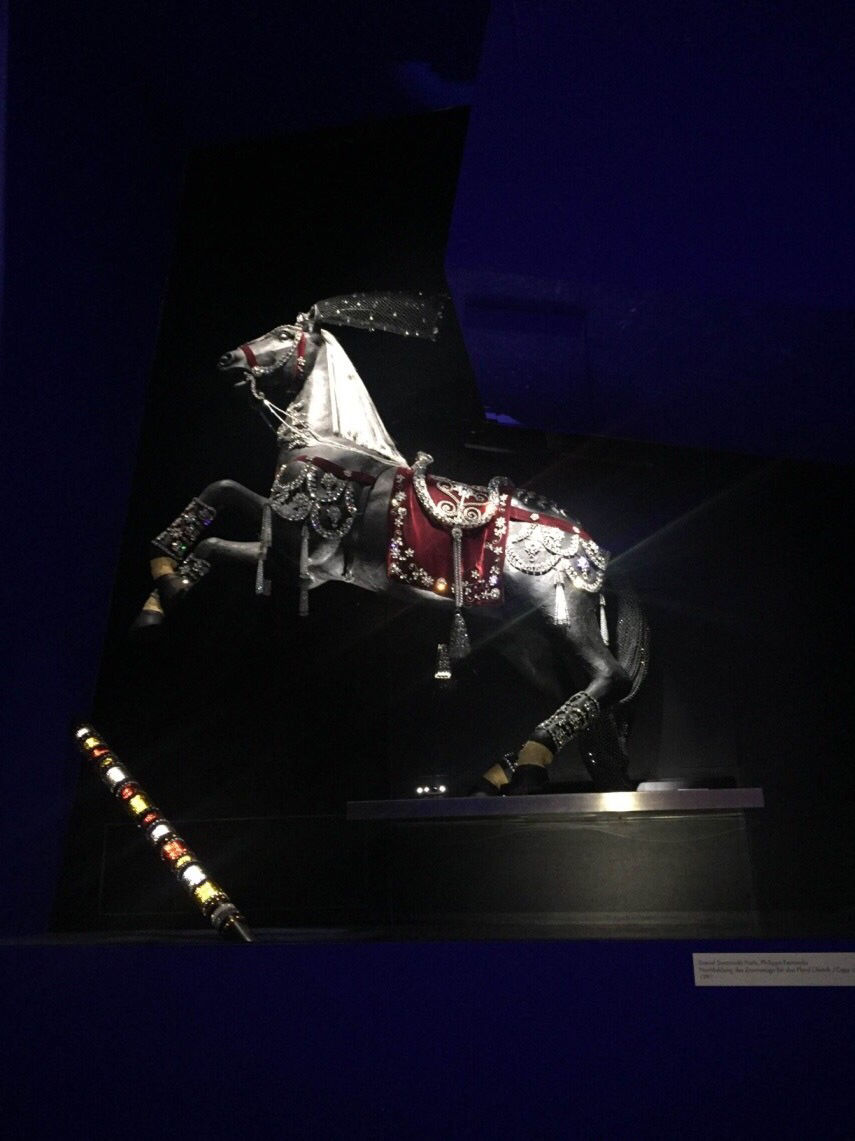 Innsbruck also offers wonderful outdoor activities. Well, you can do paragliding in Innsbruck. Tirol has plenty of great launch and landing sites for paragliders. Paragliding here gives you one-of-a-kind views of Tirol's beautiful mountains and no license required. *Yay*! Innsbruck also held winter Olympics in 1964 and 1976.
The diverse attractions of the city with a blend of beautiful scenery makes Innsbruck a destination that has to offer something for everyone.
One of the most important thing to make a note of is that despite of the two world wars, Innsbruck has fairly enjoyed a peaceful existence over the years.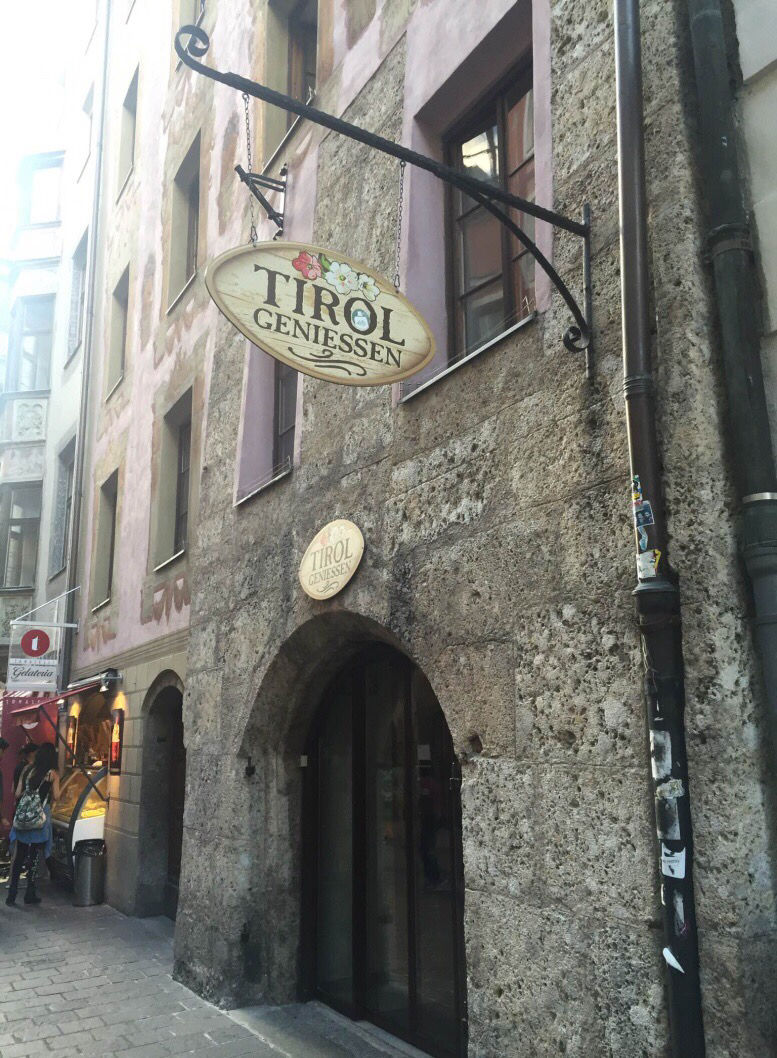 Post my stay in Innsbruck; I've whole heartedly accepted the fact that Austria is just not all that Mozart and Sound of Music – there's so much more. Also, Austria has given a lot to this world – crystals, Alps and Arnold Schwarzenegger 
(yeah… if you didn't know, Arnold was born in Styria region of Austria) ❤️
Sitting in a coffee shop, I just wonder how it is to live in a city surrounded by one of the most endearing mountain ranges in the world.
I must go again, because the mountains are calling!
(Note: All pictures belong to me)