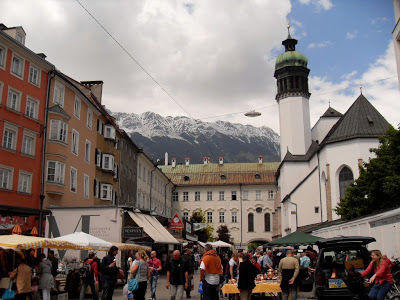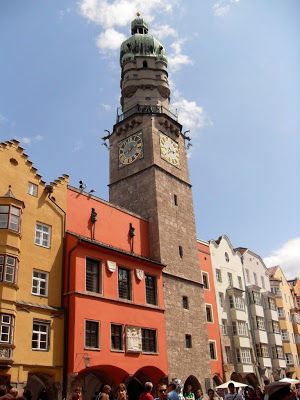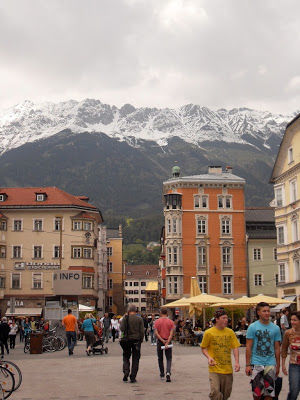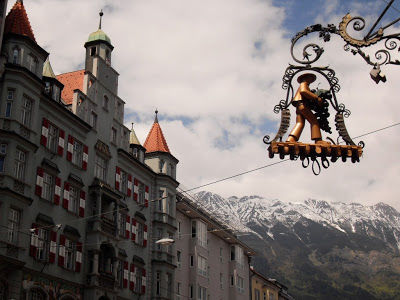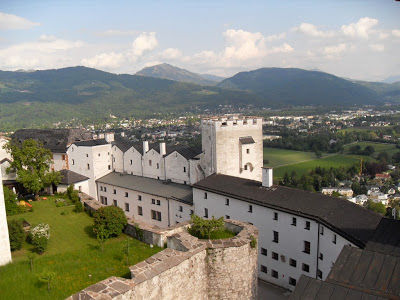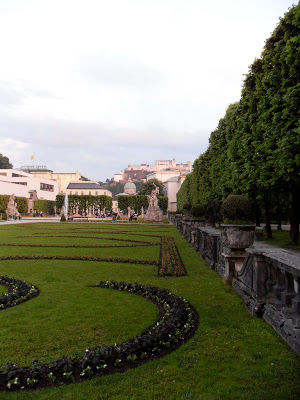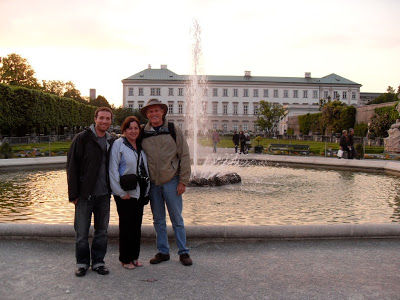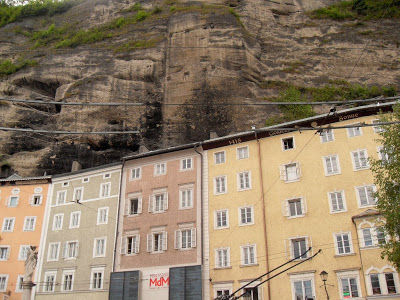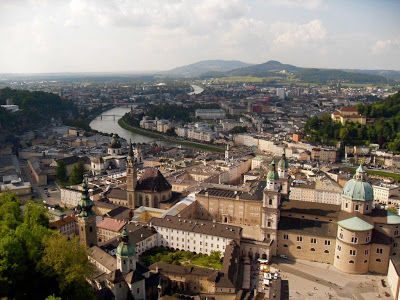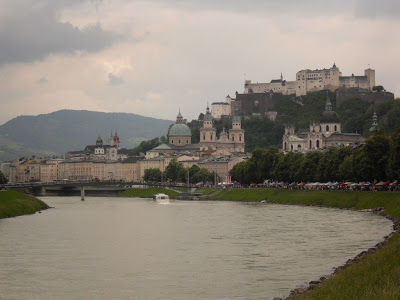 We spent the last full weekend of Mom and Jim's visit getting a taste of western
Austria
's most popular tourist destinations:
Innsbruck
and
Salzburg
. The drive from Au wasn't so bad -- just a couple of hours, mostly on the highway. (Ho hum, I will certainly miss our little town's proximity to such beautiful cities within and outside of
Switzerland
...)
Staying only one full day in each city, we forwent any sort of tourist itinerary and wandered around aimlessly instead. It was wonderful. I truly felt like I was on vacation. Stopping every couple of hours at an outdoor café for a coffee, Apfelstrüdel, or a beer, we focused on soaking in our surroundings and enjoying lovely conversations. However, the one tourist attraction we didn't want to miss out on was the Hohensalzburg Fortress. A quick funicular ride (or a steep hike -- no thanks) takes you to this step back in time. There are a couple of museums inside as well as a short walking tour of the state rooms. More time spent relaxing, this time in the fortress courtyards, and then it was back down to the city of Salzburg.
All in all, though we experienced only a sampling of what these two cities have to offer, we had a wonderful trip filled with quality family time, exploring new places together.