A land full of beautiful landscapes. A land full of dreams. A land full of wooden cottages beautified with flowers with a background of snowclapped mountains. A land of utmost grandeur and beauty. Alps, lakes, and extra ordinary architecture is Austria for you. Austria is the kind of country which links you to culture and elegance.
Honestly, a lot of people prefer one day road trips to Innsbruck and Salzburg from Switzerland, however Austria has a lot more to offer the traveller in you. Here is how to make the best of Austria in seven days.
GETTING THERE : Schengen Visa is not very difficult on an Indian Passport,if your documents are correct. A lot of flights fly to Vienna from the major cities of India. The price ranges from 40-50 thousand rupees, but can be cheaper if booked in advance. However if you are going to Austria from another European country, its going to be really cheap.
PRO TIPS : Austria is always cold, even in summer, so keep a jacket in handy. Also, tender exact change because you dont want to end up with a lot coins at the end of the tour. You can avail city passes for each of the place from the tourist centres. These passes cover your public transport fare and offer free admission to certain places. The card is available for 24,48 or 72 hours.
VIENNA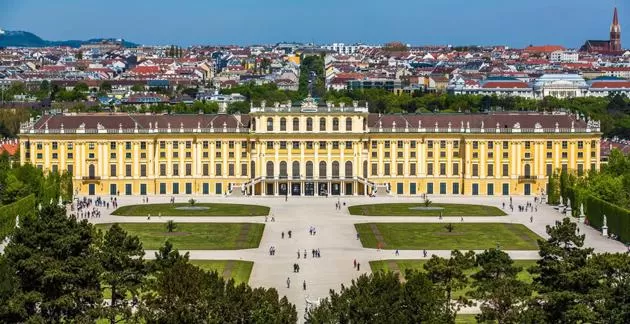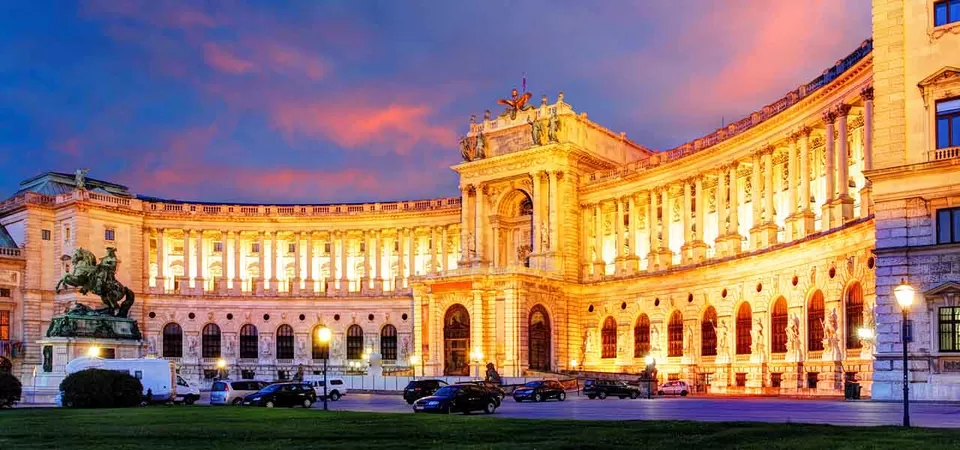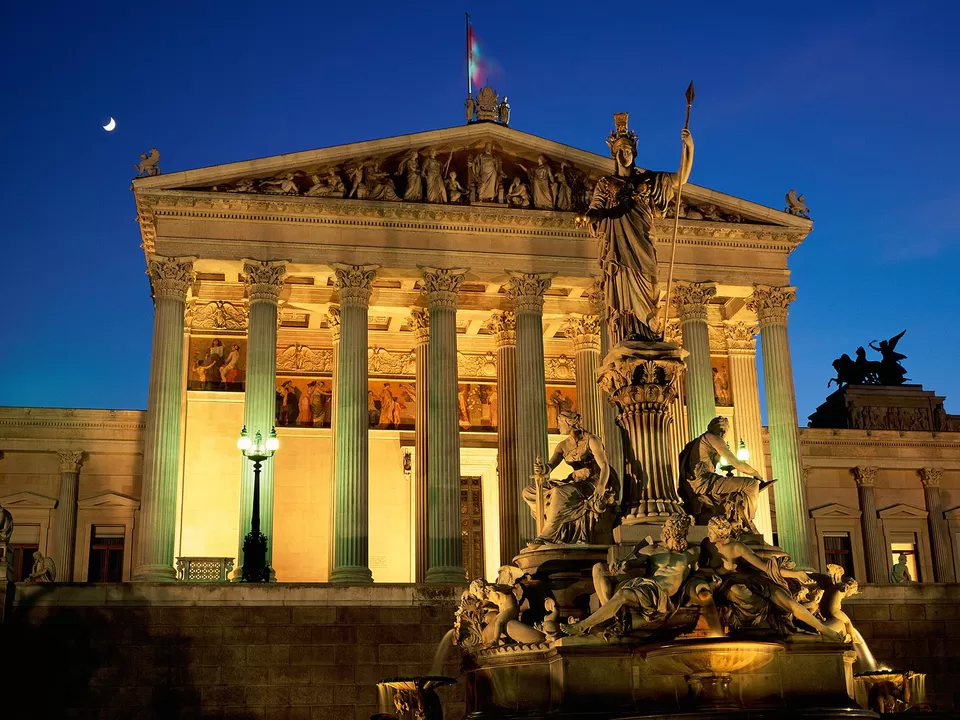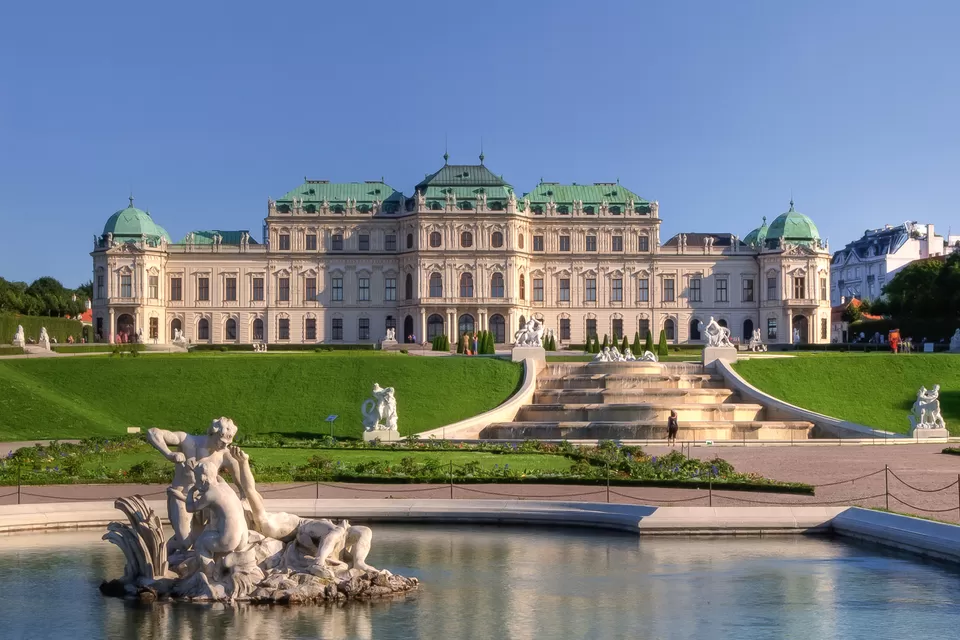 WHERE TO STAY : Wombats City Hostel. Let me tell you, this has been the best hostel I have ever been to. The staff is extremely friendly and co operative. They will give you the best of travel tips for Vienna, and will also help you to go around the city. For me, one of the chaps from the hostel staff made me a personal map along with the correct bus/tram/train numbers to explore. Also, its centrally located and has a lot of cafes and supermarkets around. So, A+ to this one!
Vienna is the capital of Austria, and trust me its perhaps the most beautiful and maintained capital, I have been to. The very first thing thats going to cross your head is "WOW" when you see how neat and clean the place is. Not a place that is dirty or unkept, not a monument with paint chipped off. A good 10/10 for the first impression. Vienna has a lot to offer. Every thing you see is almost a masterpiece of European architecture and culture and allures you more because of how well it has been maintained. Weiner Schnitzel is a famous Viennese cuisine and give it a try if you fancy veal (calf meat). Pretzel and Chocolate cakes are also among the top foods you must try.
My first day included sight seeing around the wonderful Vienna. Get a one day travel pass so it gets cheaper on the pocket while using public transport. I started the day by visiting the extremely famous Schonbrunn Palace. The palace is a grand delight. With luxurious horse carriages parked outside, the sight takes you back to old era of Kings and Queens. A detailed visit will take about 2 hours to explore the palace in its full glory. Vienna is home to a lot of museums, however check out the Imperial Treasury to get awestruck! It holds some of the most exquisite and expensive treasures collected by the Emperors. Get ready to go "WOW". I photo stopped at a lot of local monuments like Hofburg, St. Stephens Cathedral, State Opera House, Albertina, Rathaus, National Library, Parliament Building, Hundertwasserhaus (the famous instagram place in case you are wondering what this is). This might take your whole day. Retire for the day at Schwedenplatz. It has a lot of cafes, restaurants and shopping.
VIENNA
I started the day by visiting the Musuemquartier followed by the Naschmarkt for lunch and finally proceeded towards the famous Belvedere Palace. Palaces in Vienna shut by 5-6 in the evening so make sure, to visit them before that. The palace has its own charm with a beautiful pond and lush gardens. I pretty much had a relaxed day, however you can surely take a walk around the streets of Vienna for more exploration.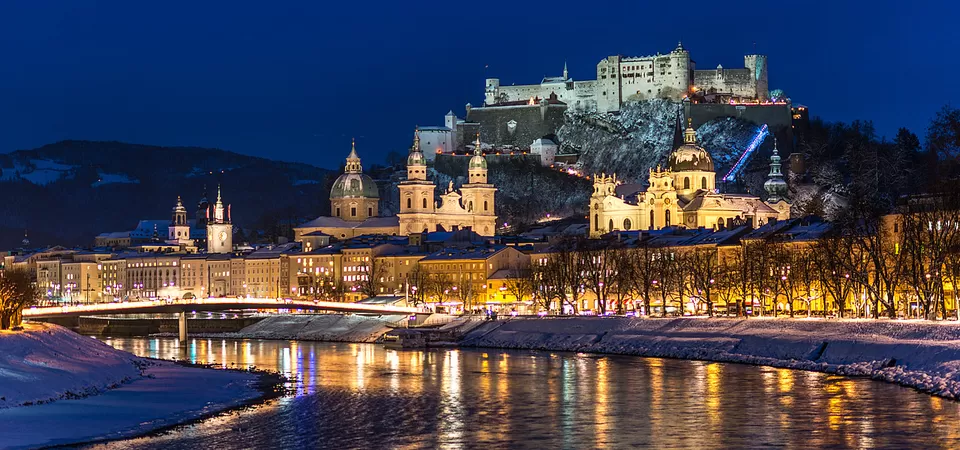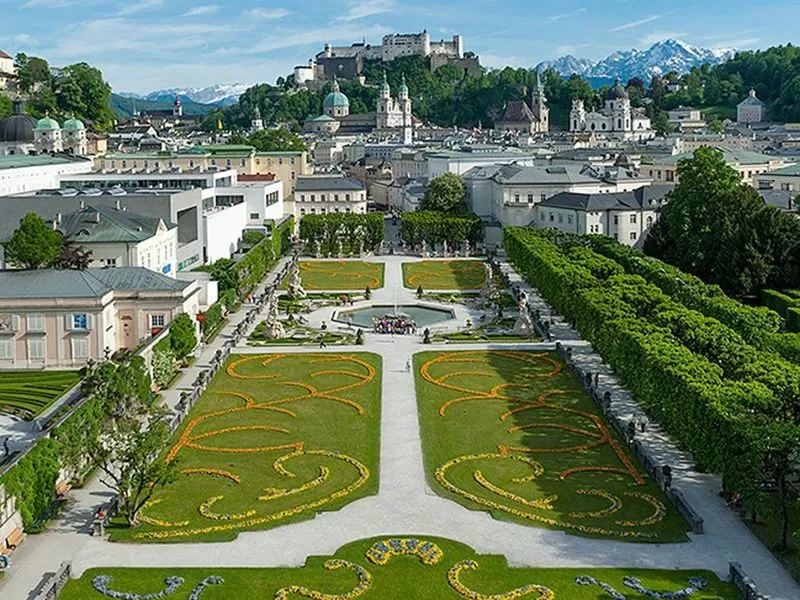 GETTING THERE : You can either book a bus via Flixbus or take the train. I started off early morning and reached around noon, via bus.
WHERE TO STAY : YOHO Youth Hostel. (They play the Sound of Music movie every day in the evening)
The birthplace of Mozart, Salzburg is enchanting from the minute you lay your eyes. Located between snowy mountains, this cold region is a wonderful delight. One day is more than enough to explore the locales of Salzburg. Give a try to the Taj Mahal restaurant for some homely Indian food. Its a top favourite for Indians visiting the city and the food really takes you back to your homeland.
The first place I visited was the Mirabell Palace! Its walking distance if you are staying at the above mentioned hostel. One of the specialities of this place is its ornamental gardens. Beautifully covering the whole of the palace they do make an attractive watch! Since, I was on a tight schedule, I did not go inside the palace and simple walked around. My next stop was the birthplace of Mozart. Its pretty much a photo stop. Get to the Residenplatz from there for some quick snack! Its the town square and has some nice photo locations plus eateries. Two of the other major attractions in Salzburg are The St. Peters Abbey and Petersfriedhof. Make sure to include Hohensalzburg Castle for a picturesque view of the whole city.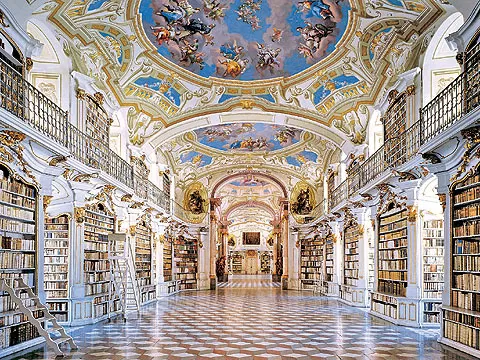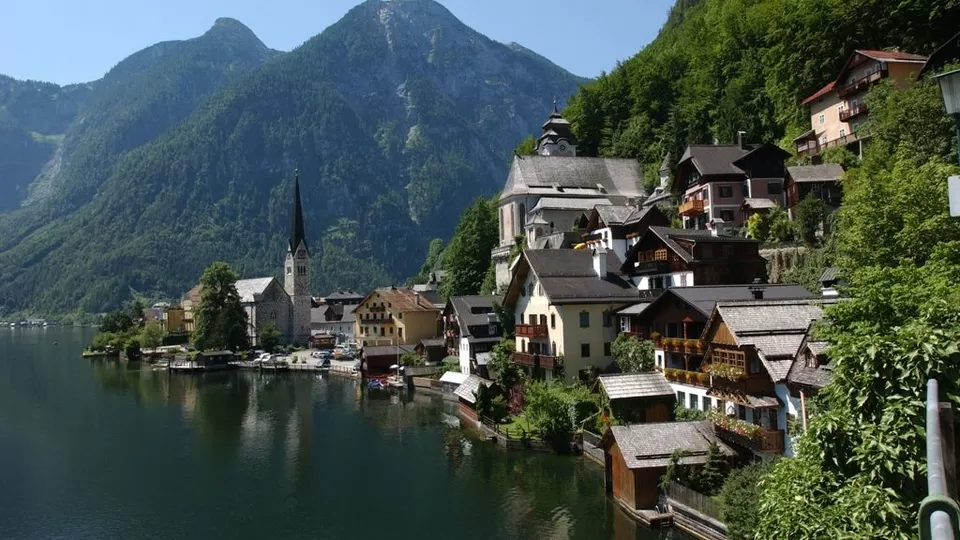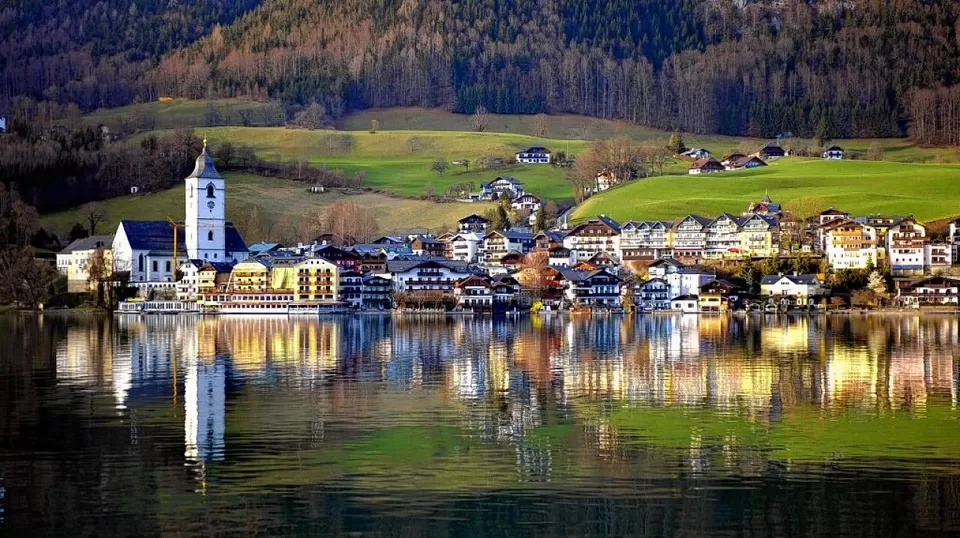 I dont think Hallstatt needs any definition. The beautiful small village by the lake Hallstatt has already become instagram famous for its beautiful cottages and pictures. I booked myself a tour on Viator which covered Hallstatt, St. Wolfgang and Admont Abbey. The biggest surprise highlight was Admont Abbey. Like, I earlier mentioned about how Austria is breathtaking beautiful, this place does major justice. Located in between hills, this place is library goals. Considered among the most beautiful libraries in the world Admont Abbey, is straight out of a fairtytale. The place is covered with German literature and books on Karma and God and Evil. Another alluring detail is the architecture. The white and golden work details only add to more grandeur. They charge you 5 euros to take pictures, and its absolutely worth it.
The next stop was Hallstatt. All my Instagram goals just squealed as we got down the bus. There is not much to sight see here, other than a boat ride around the lake. There is apparently a church which is house to human skulls, but I did not make it there. Dont want the spooky in the beauty. This village is pretty much a photostop or lunch with a view. Our final stop for the day was St. Wolfgang, another location straight out of a fairytale. This was a major discovery on my Austrian trip, considering I had no idea about this location and not to mention, I was greatly surprised by it. Considered as location great for summer, because of its beaches, this location is pretty much what you would imagine, when talking about fairytales. Colourful cottages, small shops selling beautiful decorative items, cafes with views, town square with well maintained monuments. Overall, I totally recommend this tour on Viator. Its called "Hallstatt with the panoromic view of the Alps."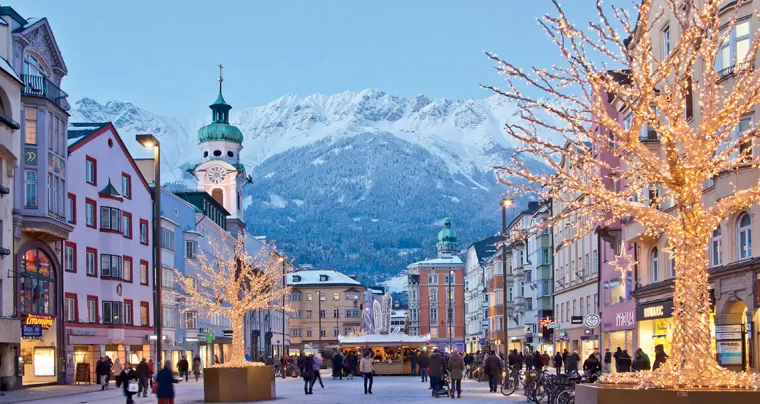 GETTING THERE : Its a short 2 hour drive from Salzburg. A lot of trains and buses frequently go through and for.
WHERE TO STAY : Youth Hostel / Dougs Mountain Getaway
Innsbruck is the star location of Austria. This place gives your major relaxed feels. The kind of place where you want to sit down by the window with a cup of hot coffee and chill. The weather here is always cold. Also, it pretty much rains at anytime of the day. I would suggest stay over at the Youth Hostel for a day, when you plan to go around the place for sight seeing, since its located closer to the centre. Technically Innsbruck is famous for skiing and other adventurous activities, however there are a lot of tourist attractions too! The major attractions here are Goldenes Dachl and Ambras Castle. If you are here for skiing only you can head to Patscherkofel.
Innsbruck (Swarovski Museum)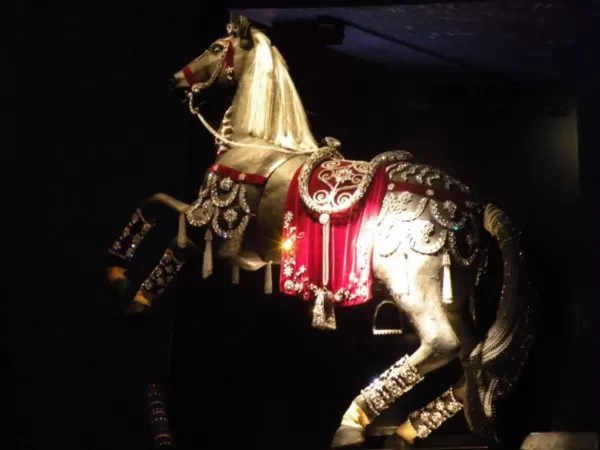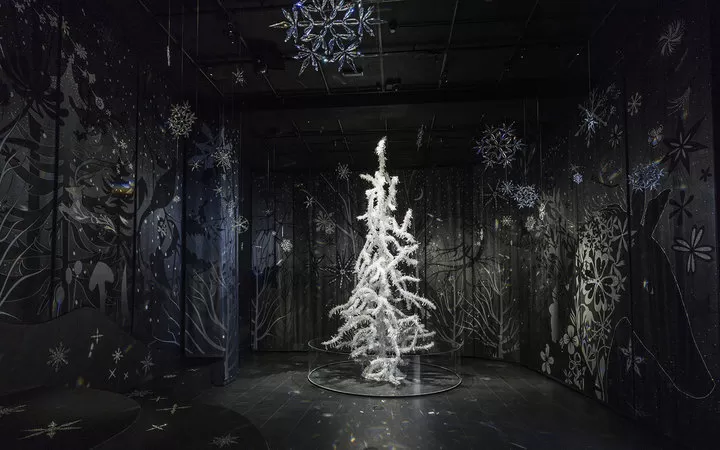 One of the most famous attractions of Innsbruck is The Swarovski Museum. Exclusive items made of Swarovski crystals are up for display along with a floor full of items on sale. Ranging from various world monuments to simple decorative items, the things on display are beautiful. They also have a light show in there. The shop also ranges from products with things for sale as low as 10 euros. So a little souvenir is always up for grabs. I managed to get a very beautiful heart pendant for only 23 euros.
Innsbruck (Dougs Mountain)
This was an additional day on my trip, which I used to simply relax at this beautiful place called Dougs Mountain Getaway. This is a pocket friendly hostel situated away from the hustle of the town right into the mountains, giving you a scenic view of sunrise and sunset in the mountains. They have a variety of facilities to offer among cinema, hot tub, chill-out lounge, sauna, foosball and poker rooms, along with being at the base of a fantastic Austrian ski resort. Just the perfect way to end your fantastic trip along with some relaxation. This is simply optional considering I pretty much just chilled the whole day.
Overall, Austria is a fabulous place. Its among those few countries which are a treat to the eye. The majestic architecture, the beauty, the food everything has its own charm and I would surely recommend this small getaway to beat the blues.