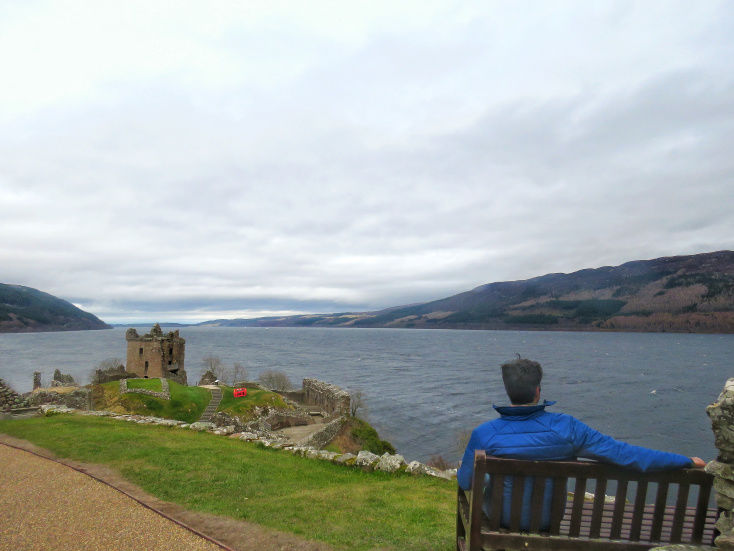 Inverness is a popular destination for those visiting Scotland. Mostly, because of the legend of the Loch Ness Monster, fondly called Nessie locally. A boat cruise on Loch Ness and a visit to Urquhart Castle is usually on everyone's list. But we want to share with you all the secrets of Inverness. So we've penned down a day trip around Inverness with all the details you'll need for an unforgettable visit.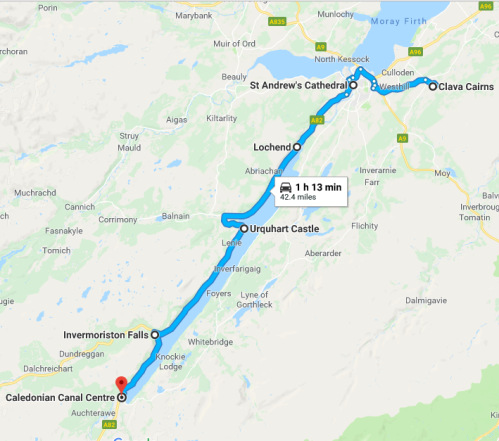 Starting Point: Lossiemouth, Moray
This is a pre-historic burial ground and given how much we love history and stories attached to a place, we just had to go there. Just as we were entering the place, a few women entered wearing traditional clothing and eventually conducted some rituals around the Cairns. Given that most of the indigenous settlements no longer remain, it was interesting to see how some of them continue to keep these traditions alive.
The city has its own uniqueness versus the other towns and cities we had visited by then. We loved how up beat the centre was while the area around Loch Ness was quiet and peaceful. Inverness Cathedral or St. Andrews Cathedral is surely worth a visit.
Having read so many legends and as a kid having watched cartoons about ' Nessie', the resident monster, we were really excited to make it to Loch Ness. A massive, beautiful water body, it was one of our favourite places of the trip. I kept peaking out the car window through out the drive along the lake hoping I would spot Nessie somewhere! ( No, I didn't spot Nessie!!) For the curious kinds though, there is an information centre dedicated to the facts and fiction about Nessie at the Loch Ness centre.
Do stop at the Wellington lay-by (keep an eye out for a metal plaque on the walls along the lake). It makes for the perfect photo-op.
We were mesmerised just by the location of this ruined Castle. It is in the deepest point of Loch Ness and on the tip of the land. It's a great spot to learn about the history of Scotland, the various invaders it faced over time and its original inhabitants. We spent a few windy hours taking our time to explore the castle and making the most of the picturesque setting.
Another one of our interests is nature trails, hikes and treks. When we travel to a place we want to take back the experience of the whole place and not just tick off top spots. And that's why we make it a point to take time out and know more about the unique natural habitat of the place - its forests, trees and trails. A short walk takes you the serene and peaceful falls. You can just sit hear and enjoy the sound of flowing water as you take in the nature and views.
A trip to Scotland without passing through the Caledonian Canal is incomplete. It is one of those places which are a must-see on a Scotland trip and we try to keep a balance between being touristy and not so touristy. But this one was not worth missing. You pass it as you drive through Fort Augustus, which itself is a beautiful little settlement on one end of Loch Ness. I would recommend staying here if you want to explore more in Inverness and surrounding areas.
Having covered a stretch of Inverness, we moved on to Scottish heavens, the Isle of Skye!
Check us out on Instagram and Facebook for more pictures and posts