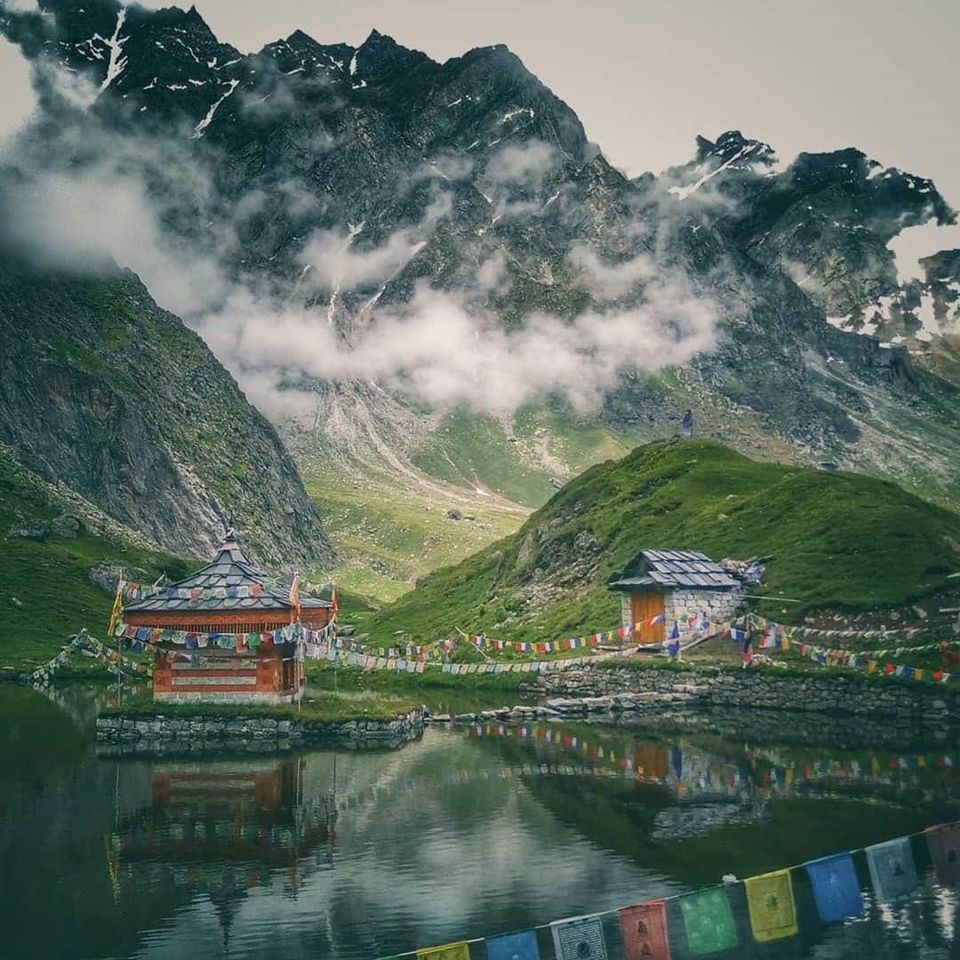 The Yulla Kanda trekking experience in Kinnaur district, Himachal Pradesh, brings you closer to the Kinnaur mountains. Himachal Pradesh is undoubtedly one of India's most popular tourist destinations, with numerous trekking options. Apart from the breathtaking views and experience, Yulla Kanda is notable for housing the highest Krishna temple in the country. The Lord Krishna temple is located in the middle of a lake.
The Yulla Kanda (3,895m) trek is a spiritual trek in Himachal Pradesh's Rora valley, Kinnaur district. The Yulla Kanda trek is best done between May and October. Urni is the closest village to the base camp, and the total trek distance is about 12 kilometers. Yulla Kanda trekking provides a breathtaking view of the Kinnaur mountains.
It also has an ancient Lord Krishna Temple located within the lake. The Pandeva's are said to have built this holy lake during their exile in the Himalayas, and it is the highest Krishna temple in the world. Yulla Kanda trekking begins in Yulla Khas, a small village on a hillside. This small village, famous for its Kinnauri apples, is only 3 kilometers from Urni Village and is rich in culture.
THE HISTORY OF THE LAKE AND THE KRISHNA TEMPLE
The Pandeva's constructed the lake during their exile. Following the completion of the lake, the temple was built. The temple's most notable feature is its elevation above sea level (12000 feet), making it the world's highest temple. Another significant point is that people of any religion, caste, or creed are welcome to come and pray to Lord Krishna. Everyone is welcomed with an open heart and a tight warm hug.
It is believed that the current Bushehr ruler, King Kehari Singh of the Bushehr estate, initiated the "Janmashtami" festival, which is celebrated with great triumph and joy throughout the region. The temple is thought to be associated with the state of Bushehr. According to legend, a traditional Kinnaur cap is inverted and placed in the lake that flows alongside the temple at Yulla Kanda.
According to legend, if the cap floats across the river to the other side without being immersed, your destiny will be with you and the coming year will bring you peace, joy, and harmony. If the cap does not make it to the other side, the coming year may not be kind to you.
Although the area is mostly deserted, tourists, locals, and people from neighboring districts gather in large numbers every year to commemorate Lord Krishna's birth anniversary. They circle the lake in an attempt to atone for their sins and wrongdoings.