Lamkhaga Pass is a remote trail that connects Harsil in Uttarkashi to Chitkul in Kinnaur. One comes across alpine meadows, moraines, small streams and glacial lakes while on this trek. It's a 6-8 days trek with a boulder strewn terrain which makes it a difficult with some challenging stretches. Located at a height of 17,300 feet, the trek to this pass can be attempted from either side, however the Harsil to Chitkul is the preferred route. Since most of the trek is around the Indo-Tibetan border, which comes under the Indian Army, you will get an Inner-line permit to do this trek.
How to reach Harsil
Harsil is the unspoiled and unexplored jewel of Uttarakhand, which is located on the banks of river Bhagirathi. It is well-connected with other cities of Uttarakhand but Harsil is not directly connected to Delhi. You have to reach Dehradun or Haridwar from Delhi, once there you will have multiple options of shared jeeps and buses to Harsil. Once at there you can have plenty of options to stay before you start your trek.

Difficulty level
This is a remote trek which takes you to through some isolated areas of Uttarakhand and Himachal Pradesh. Considered to be one of the toughest treks of this region, it falls under the grade of difficult to challenging. The total length is 73km and you have to pass through a different landscape almost everyday.
Cost
This trek is not to be done solo. Few organisers like Hippieinhills, Adventure Nation and Himalaya Shelters do this trek around ₹38000, Dehradun to Chitkul, inclusive of all the equipment, guide, camping and meals. If you don't want to do it with a group you can have a trip arranged only for yourself by Hippieinhills.
Trek route
This is the most preferred route but you can reverse the route if you want to attempt it from the Chitkul side.
Harsil - Kyarkoti - Lamkhaga Pass Base Camp- Lamkhaga Pass - Gundar - Dumti - Rani Kanda - Nagasthi - Chitkul
When to do it
The best time to hit this trek is during summer season and autumn, for rest of the year this trail is covered under a thick blanket of snow.
Brief Itinerary
Harsil - Kyarkoti (14km/ 6-7 hours/ 12,200 feet)
The first day of the trek is a walk through very beautiful and dense forests, numerous waterfalls and unnamed streams.
Kyarkoti – Lamkhaga Pass Base Camp (16km/ 7-8 hours/ 15,000 feet)
On this day you have to leave behind all the meadows and ascend up on huge boulder. The terrain will become glacial and it will get tough to trek as you move forward.
Lamkhaga Pass Base Camp Over Lamkhaga Pass (17,320 ft) - Gundar ( 11 km/6-7 hours/ 14,432 feet)
This is the day when you climb the pass and cross over to the Kinnaur side. The trek today is going to be on snow and might require some technical gear.
Gundar - Dumti (15Km/ 6-7 hours/ 14,000 feet )
It will start getting easier than the previous day and you will leave behind the glacial terrain. The trek will be along the Baspa river and will involve cross some streams along the way to reach Dumti.
Dumti - Rani Kanda (9Km/ 4-5 hours/ 12,130 feet)
This is one of the easiest day of trekking, you trek through the flowery meadows of Baspa Valley to reach Rani Kanda from Dumti.
Rani Kanda - Nagasthi - Chitkul (10Km/ 4-5 hours/ 11,300 feet)
On last leg of your trek you further descend down to Chitkul, the last India Village.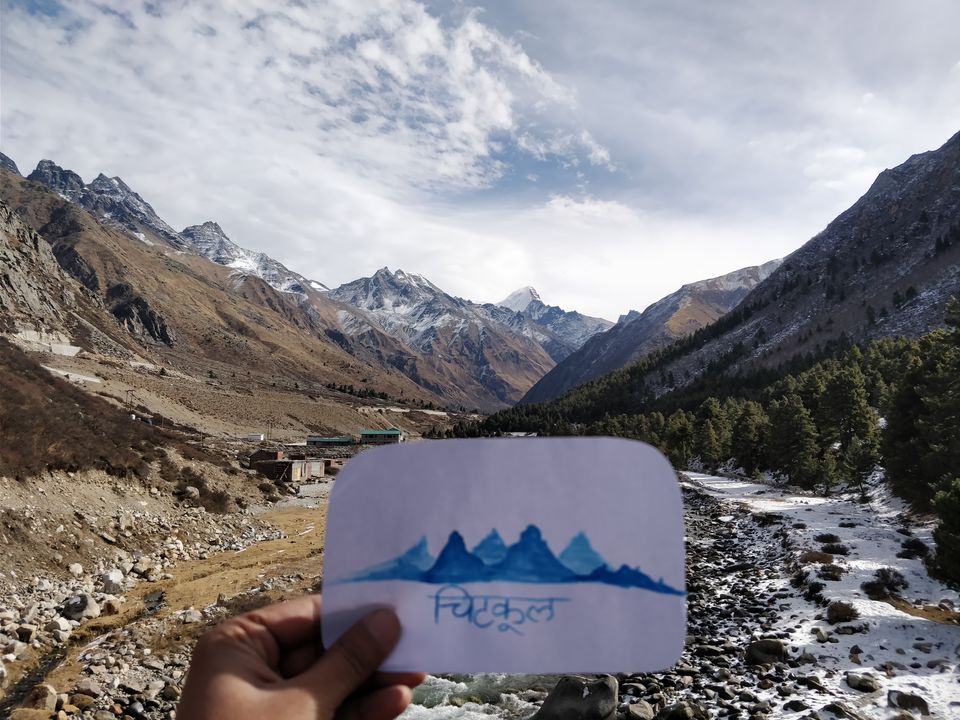 What to pack
Trek Shoes: Carrying good quality anti skid and waterproof trek shoes is a must as the terrain is going to be tough.
Backpack: A 40-50 litre backpack is required to carry all your essential for the trek.
Clothing: Multiple layers of clothing with some heavy jackets woolen socks and gloves would be required. Thermals are a must as even during the summer the temperature remains low.
Accessories: Sunglasses, cap, sunscreen with high SPF, moisturiser and toiletries.
You can read in detail about things to carry on a Himalayan trek here
Have you been on a trek recently, share your experience here to inspire others.
Also, check out Tripoto's YouTube channel for some amazing travel videos and inspiration!