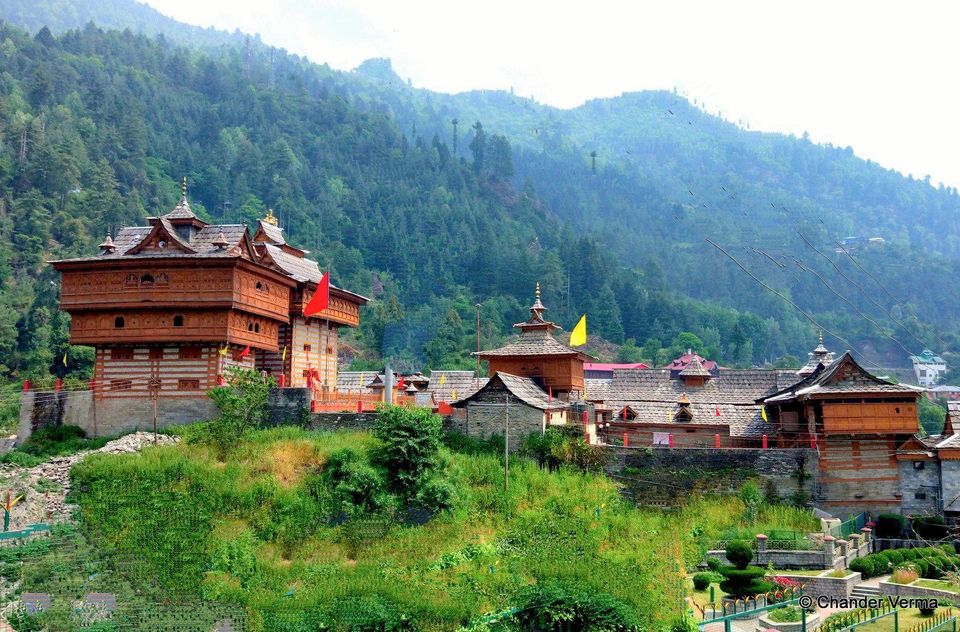 "Climb the mountain so you can see the world, not so the world can see you"
Traveling enables you to see beyond yourself, you explore the uncharted places, you cease to exist at the center of everything, you come closer to the real world. In short you get an insight into life. The revised definition of everything around you inspires you to understand the trivialities of life.
I am bonafide Himachali, yet this part of Himachal remained an uncharted territory for me till this tour happened. These pictures will tell their own story and galvanize you to experience the same. Kinnaur/Lahaul Spiti tour is all about exploration and adventure, not just another vacation.
We have been to Leh also, though the terrain is alike, but in my opinion Kinnaur & Lahaul Spitil was altogether a different experience. A new world unfolded after every curve around the mountain.
Shimla to Narkanda (Day 1)
A getaway from Delhi in the month of June is always a welcome idea. This 10 days Shimla/ Kinnaur/ Spiti Tour came by unexpectedly and in most unlikely conditions. Our tour started on 4th June, 2018. It was a comfortable morning Shatabadi Train from New Delhi to Kalka where a beast (ISUZU 4x4 ) and a most humble, beautiful wheelman Teku was waiting for us.
On our way from Kalka to Narkanda (Matiana) we enjoyed delicious Himachali lunch (Sepu Badi + Khairoo) at HPTDC Badog Heights.
Our first night over location was Matiana and before that we managed to have a coffee at HPTDC Restaurant, Naldehra (Golf Glades: A popular tourist location 20 KMs from Shimla). I have good childhood memories of this place, but it is no longer an attraction as roadside view of glades is no longer available, you have to climb up to get a sneaky peep through wire mesh. Getting inside Golf pavilion from where you get to see the beautiful expanse is prohibited and is reserved for Members. This was the only tourist attraction in this area.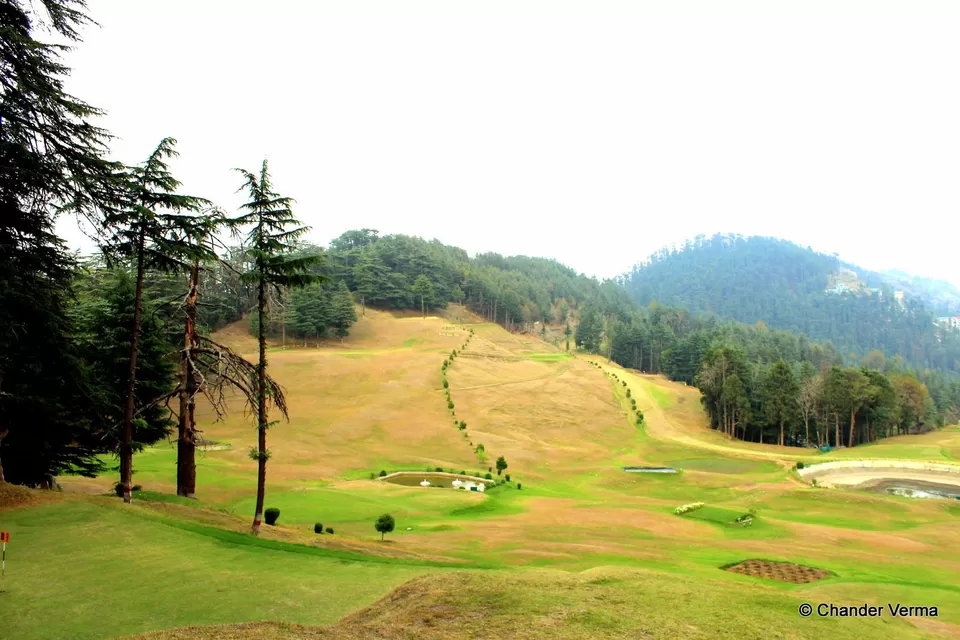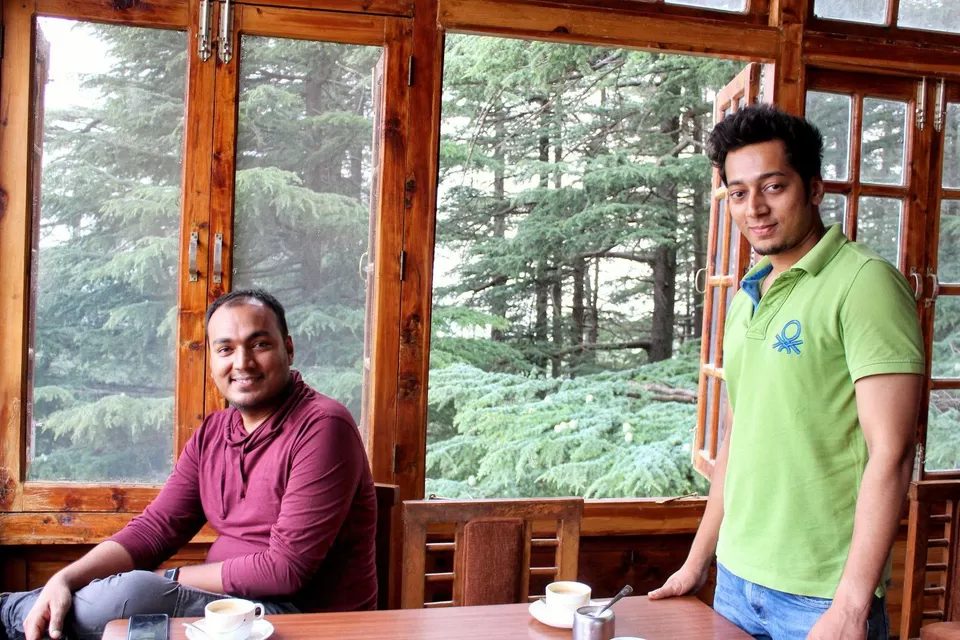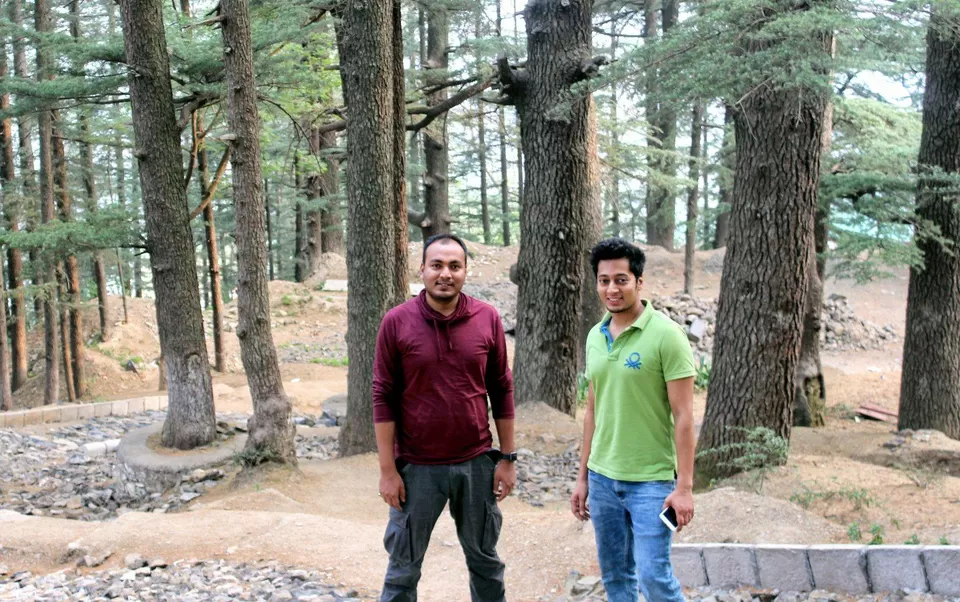 We reached Narkanda (Matiana) in the evening after about 6 hours drive with small detours. We had booked Krish Rauni Resort for the night which was a beautiful place.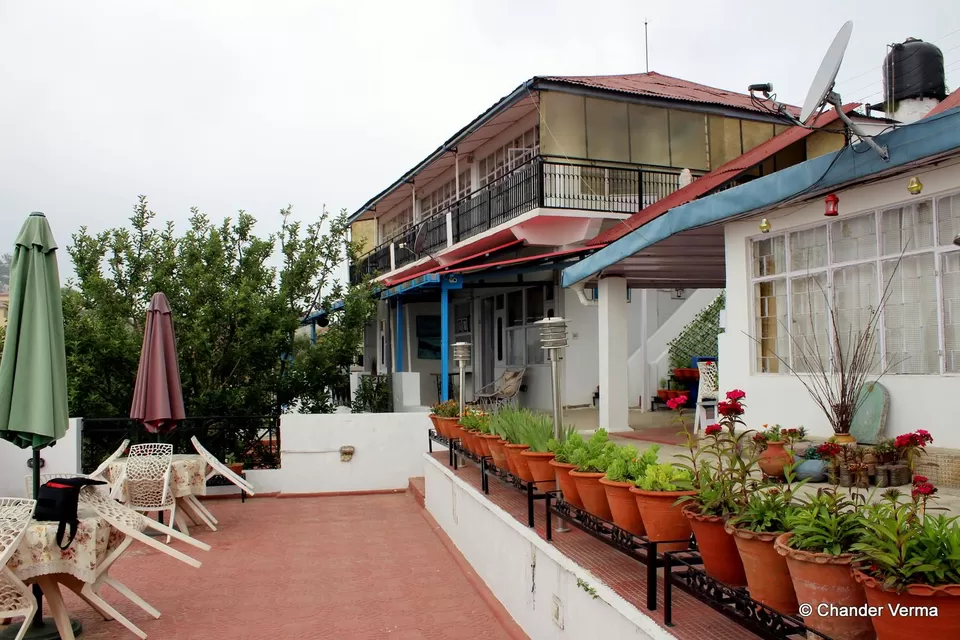 Narkanda to Kinner Camps, Sangla (Day 2)
It was a beautiful morning, we had tea in the courtyard from where huge expanse of hills, apple orchards and forests could be enjoyed. The destination for the day was Kinner Camp, Sangla. Along the way, we got to see beautiful hillside villages, river, temples, bridges of Shimla's Rampur district.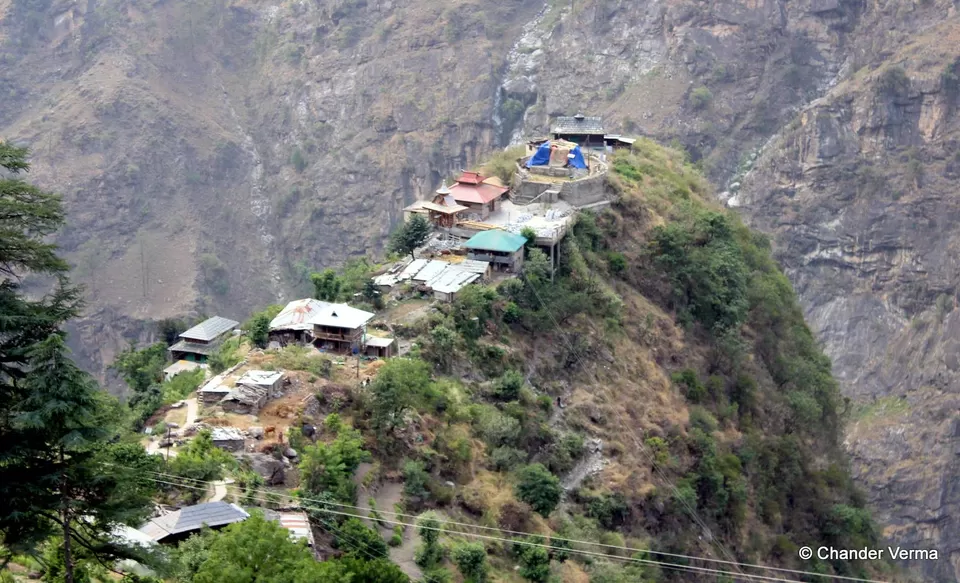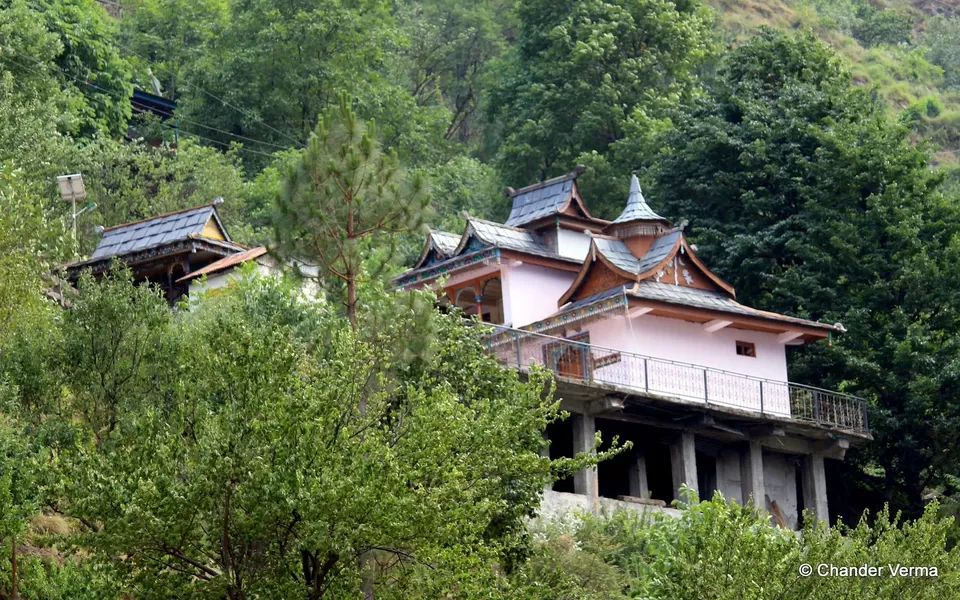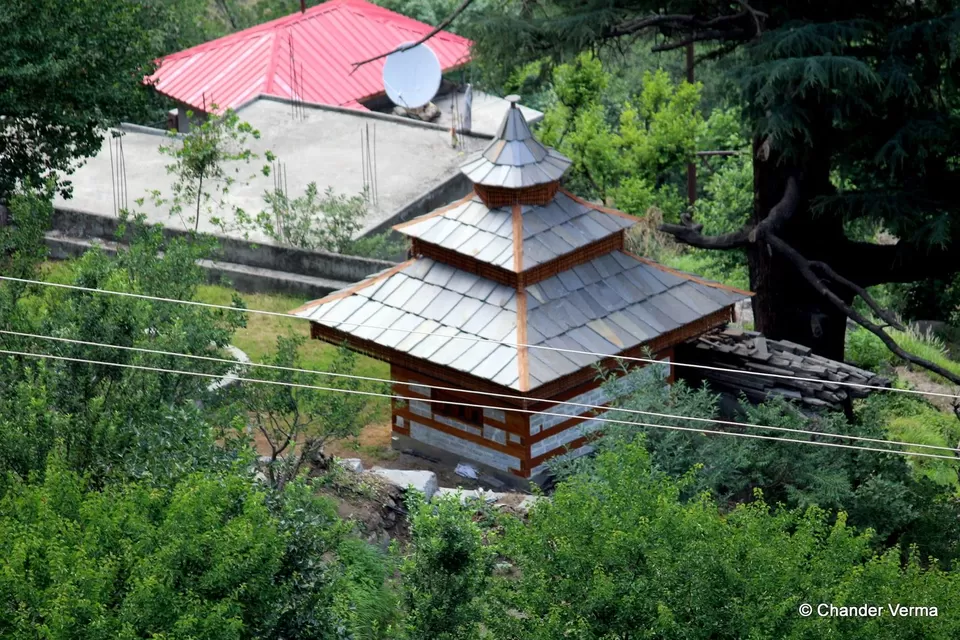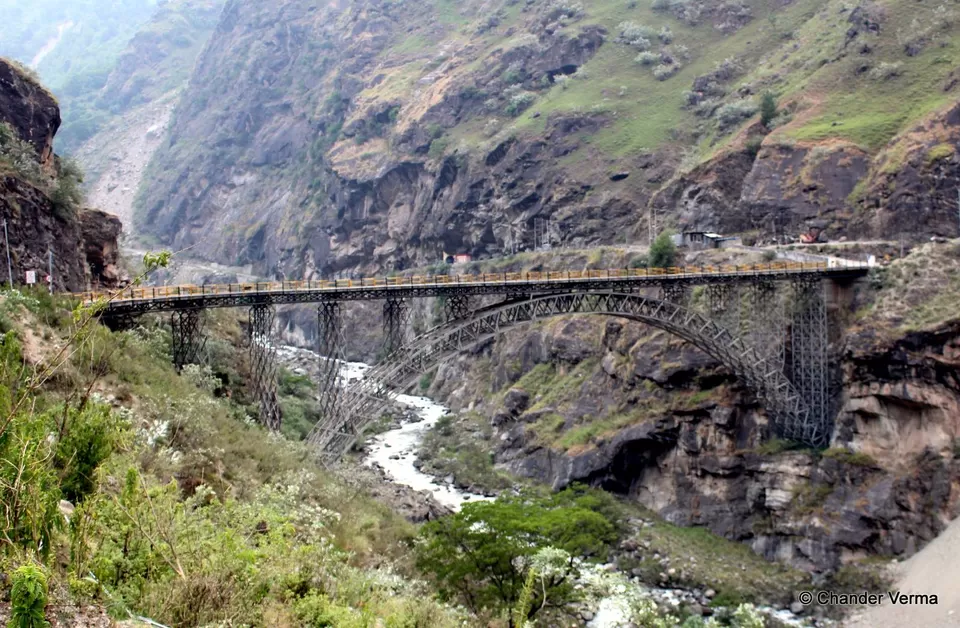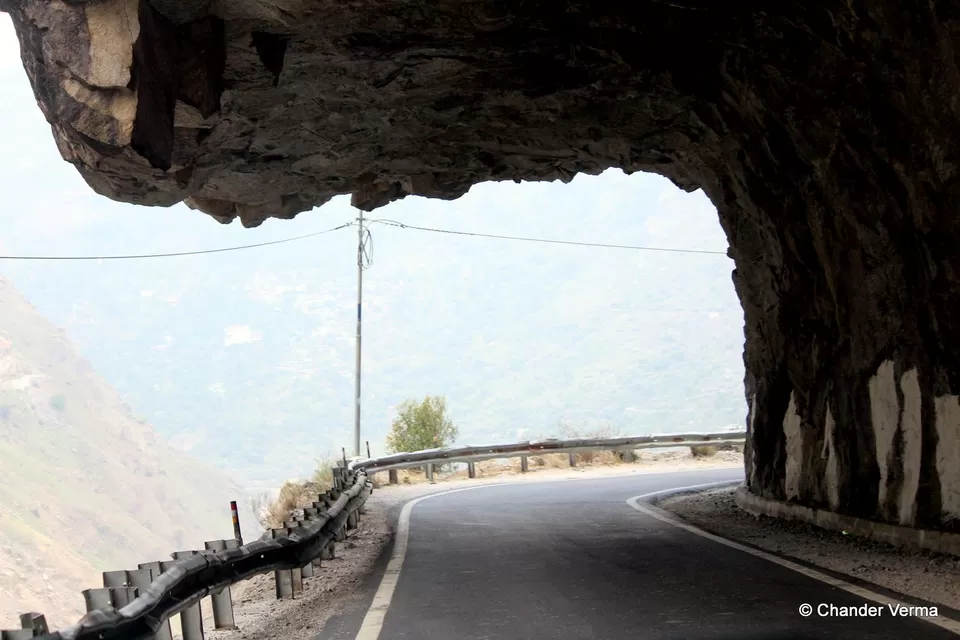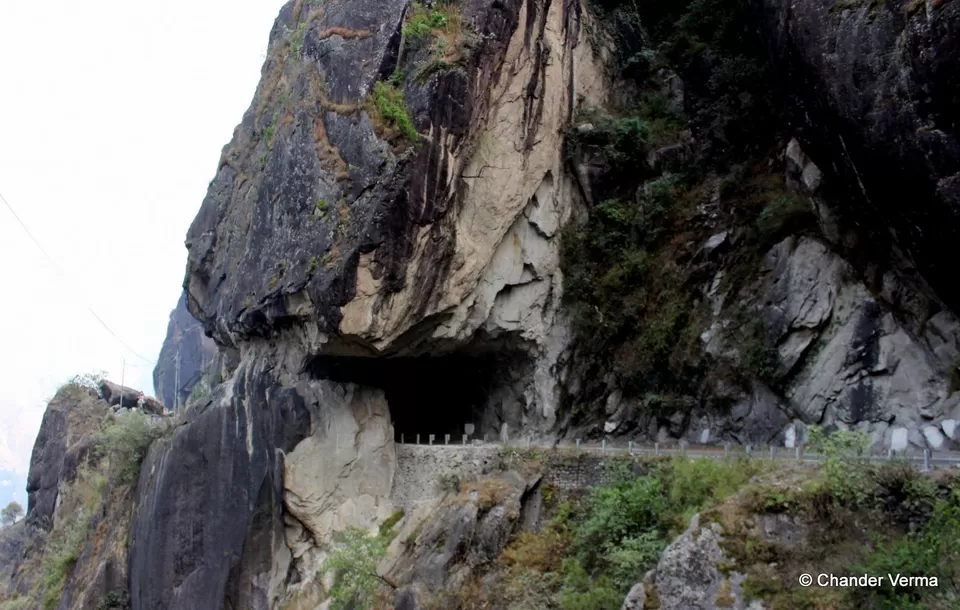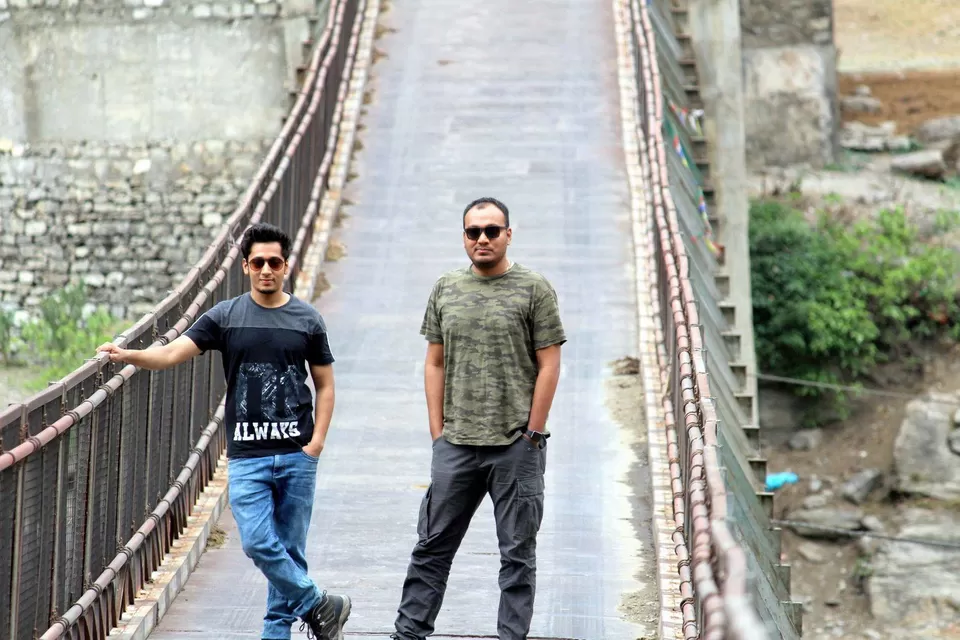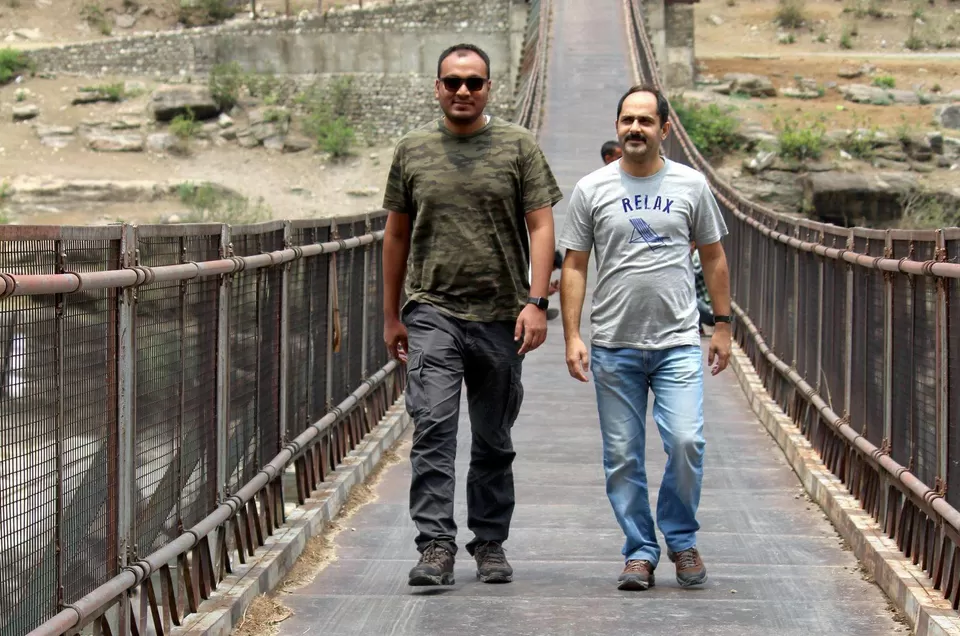 Shri Bhima Kali Temple, Sarahan, Himachal Pradesh
Shri Bhima Kali Temple in Sarahan (The gate way of Kinnaur) is dedicated to the mother goddess Bhimakali, presiding deity of the rulers of former Bushahr State, now part of Shimla District known as Rampur Bushahr about 180 km from Shimla. The temple is one of 51 Shakti Peethass. Sarahan is identified with the then Sonitpur mentioned in Puranas.
Little about Temple Architecture
Most of the temples in the region are built on empirical Kath-khuni technique. Layered treatment is the same as that of old houses in the region but they often appear as standlike sentinels in the landscape. The temples vary from a single storey to a tower with seven storeys. The walls are constructed with alternate courses of dry masonry and wood without cementing mortar. This types of wall construction involves laying two wooden wall beams longitudinally parallel to each other with a gap in-between. The space between the two members is filled with rubble stone. Windows are provided in walls with solid plank shutters on all four sides and are usually very small. The same window has rhythmic floral carvings on the outer face with a small opening.Projected wooden balconies are very typical in this structure. The roof structure is constructed out of wooden beams followed by purlins and rafters, topped with slates or wooden shingles.
Sarahan in mythology
This was where Banasura of the leg-end ruled. One night his beautiful daughter, Usha, had a dream. She saw a prince more handsome and far stronger than any man. And when she woke, Usha pined for that prince and told her friend, Chitralekha, about him. Based on Usha's vivid description, Chitralekha made his portrait. Partially consoled, Usha kept that picture close to her. Then Chitralekha vowed she would search the world over for that prince and bring him to Usha.
For a long time, Chitralekha wandered till one day she saw Aniruddha, Lord Krishna's son. Here was the prince of Usha's dream! As Aniruddha slept, Chitralekha picked up the bed and brought him to Usha. But the moment Lord Krishna heard of his son's abduction, he marched with his army against Usha' s father. Banasura who hadn't a clue what the battle was all about was defeated. And then the story of the dream was told. Magnanimous as ever, Lord Krishna married his son to Usha and as dowry gave back the defeated Banasura his kingdom of Shonitpur, which is regarded to be the present day Sarahan.
Legend Of Bhimakali
Between the legend of Banasura and the present day, comes the presence of Bhimakali - which is what Sarahan is all about. Again in legend, there was a time when demons lorded over the Himalayas and harassed the Gods and the Rishis (saints). After a long sequence, led by Lord Vishnu, the Gods breathed fire and poured their strength to a focus. A huge flame rose and as the clouds of smoke dispersed, they saw that a young girl had taken birth. She was the first Shakti - "Adhishakti".
Hemkunt gave her a white tiger to ride on, Kuber gave her a crown, Varun gave her clothes and water. The other Gods gave her the Lotus, Garlands, a Conch, the Chakra and other powerful Devi, was to repeatedly take birth and destroy the demons. As Bhimakali, she appeared at Sarahan - the place is one of the major Shaktipeeths or Shaktipeethas or 'Places of Strength', where the Devi or Goddess appeared. While it was the local Pundits who spent hours with us narrating the legends, many are recorded in the ancient texts of the "Markandey Purana" and the "Durgaq Shaptshatti"
The temple complex has another three temples dedicated to Lord Raghunathji, Narsinghji and Patal Bhairva Ji (Lankra Veer) - the guardian deity.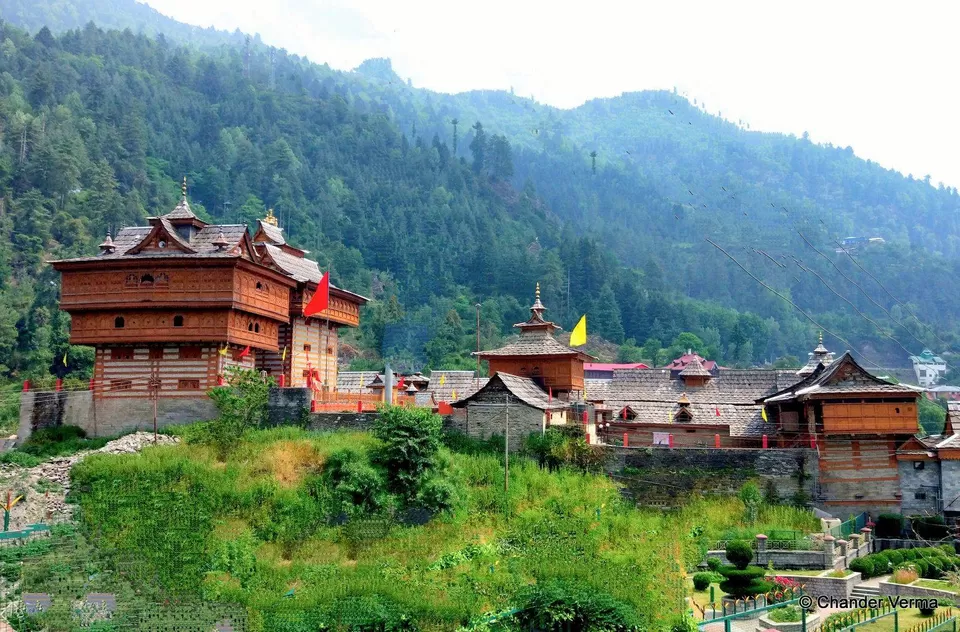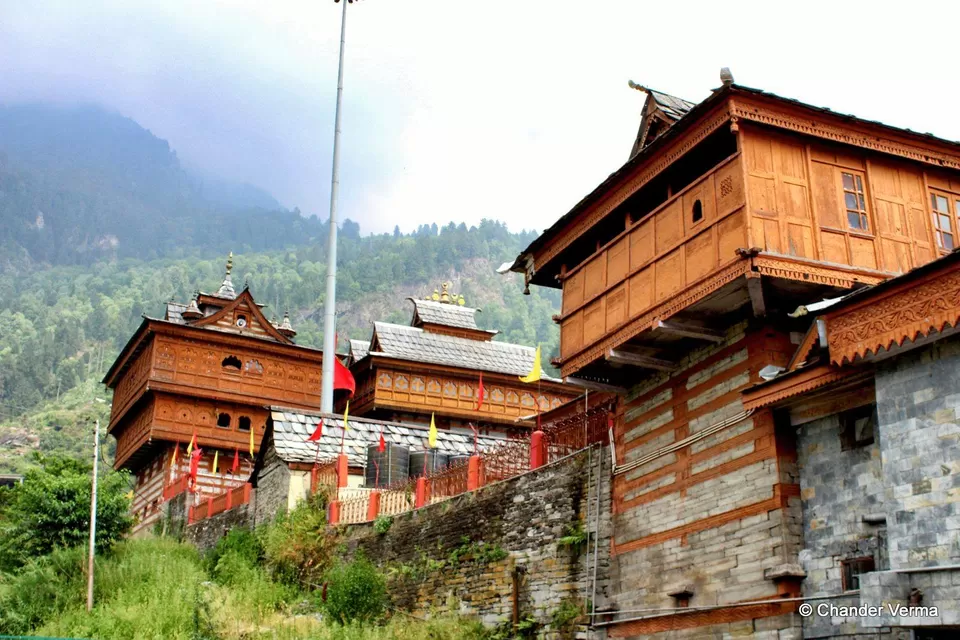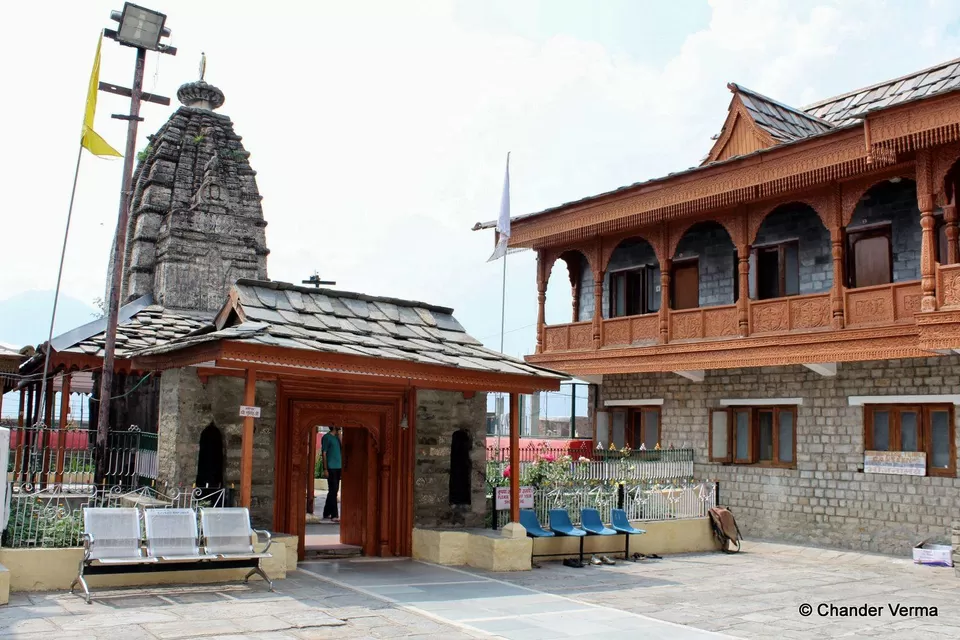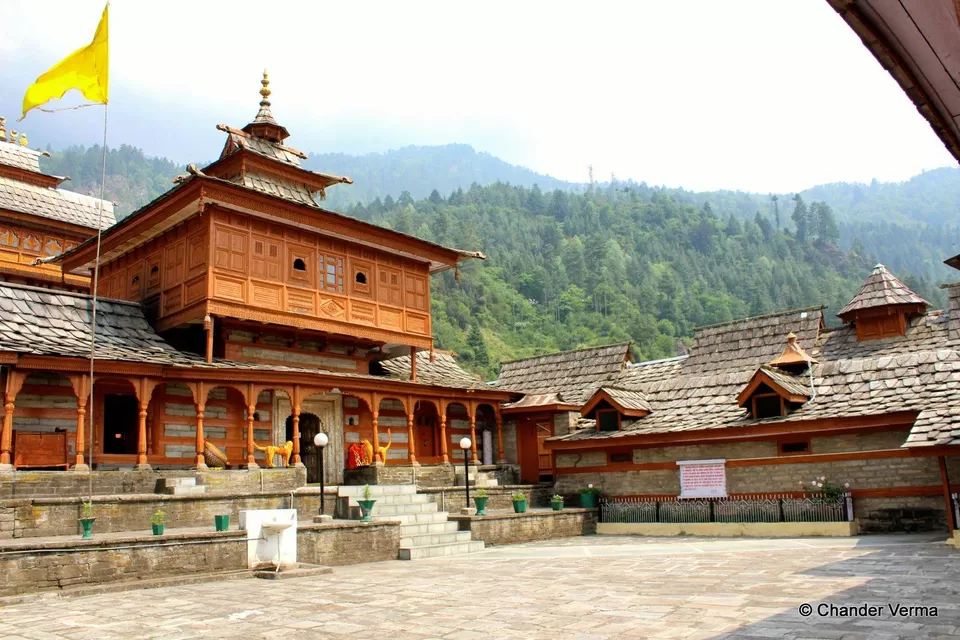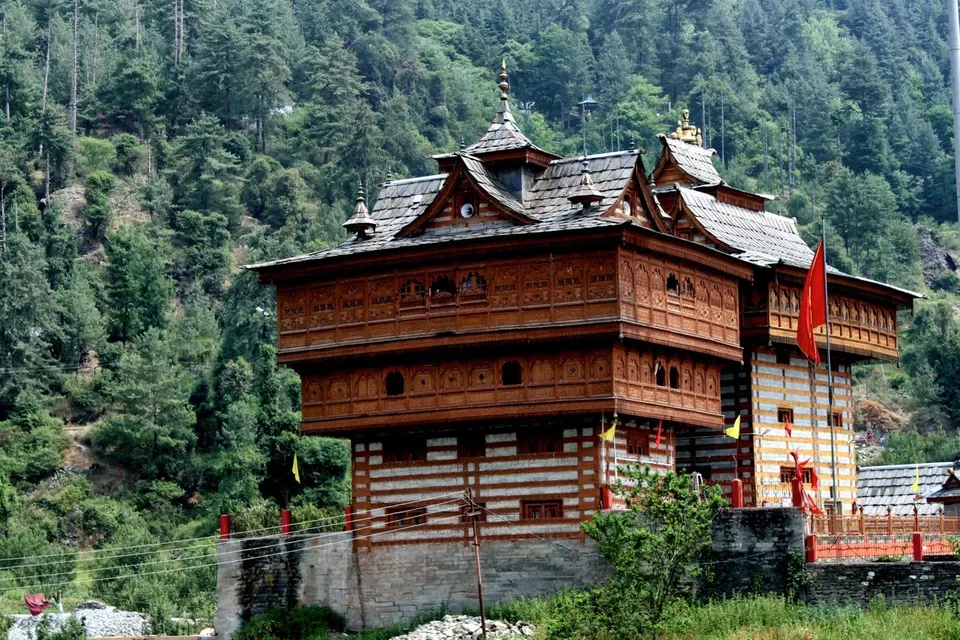 Chitkul, Kinnaur, HP (Day-3)
After a day long journey with couple of detours, we reached Kinnar Camp, Sangla in the evening. Sangla Valley is a beautiful place to relax your mind. The camp offers every nature lover to unwind with various activities like trekking, yoga, meditation, nature trails and much more. Kinner Camps is a perfect blend of comfort and charm right in the middle of the Himalayas.
Next destination was Chitkul (3450 Meter) which is last inhabited village near the Indo-China border in Kinnaur. It is situated on the banks of Baspa River and is the first village of the Baspa Valley and the last village on the old Hindustan-Tibet trade route. It is also the last point in India one can travel to without a permit.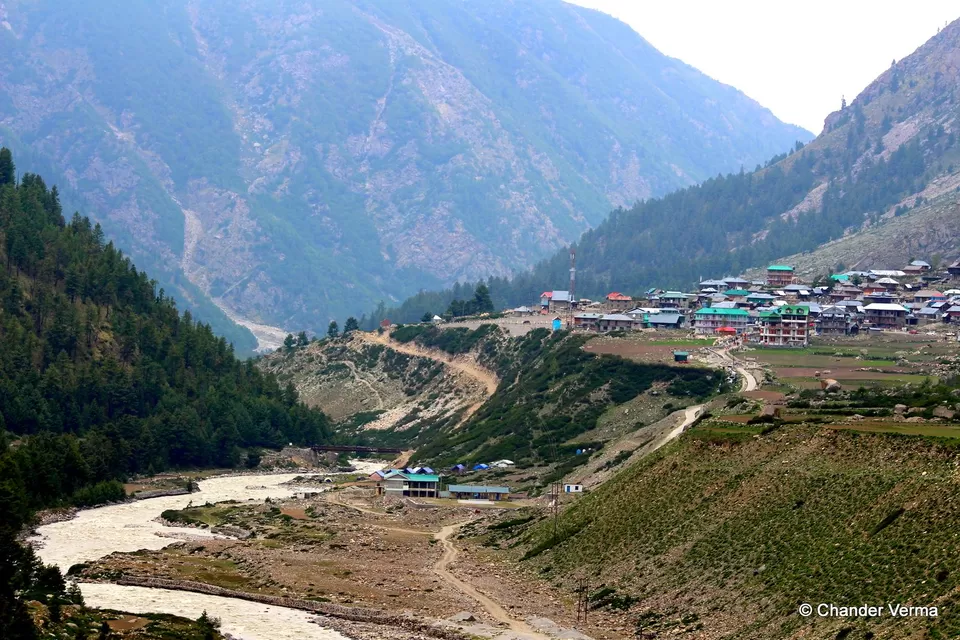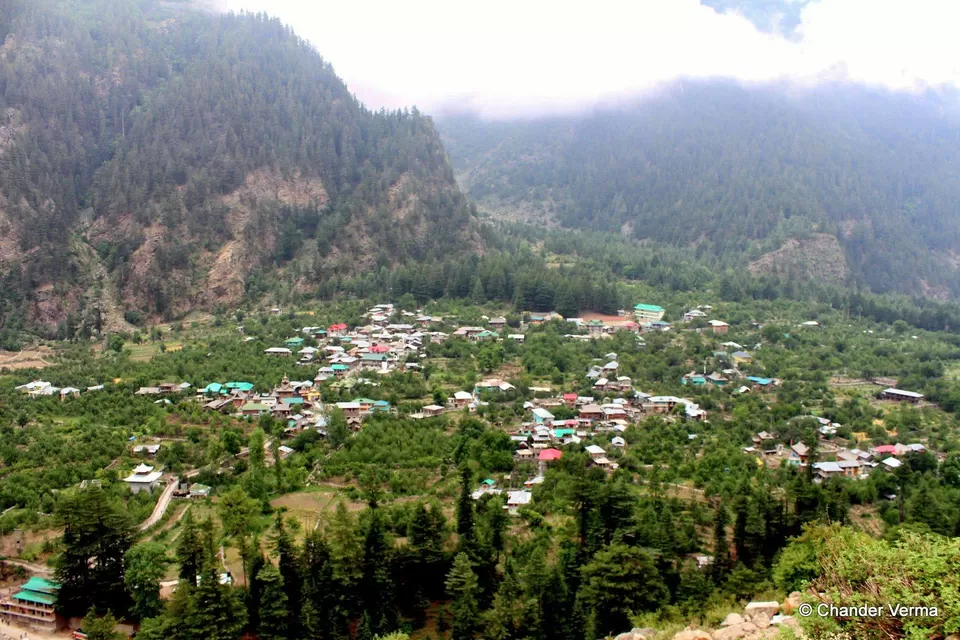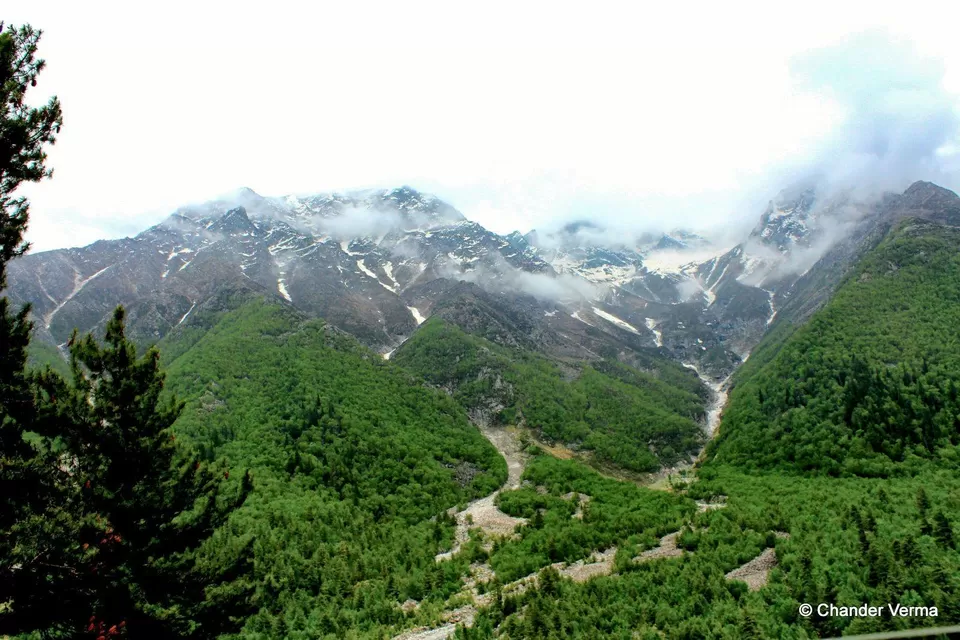 Of particular interest at Chitkul are its houses with either slate or wooden plank roofs, a Buddhist temple and a small tower. However, there has been an increased use of tin-roofs, especially the high school and the army/ITBP barracks.
The Kagyupa temple has a highly valued old image of the Shakyamuni Buddha, a Wheel of Life mandala and four Directional Kings on either side of the door. The Kagyu or Kagyupa is one of six main schools of Tibetan Buddhism. Chitkul is practically the last point of the famous Kinner Kailash Parikrama as one can hitch a hike from here onwards.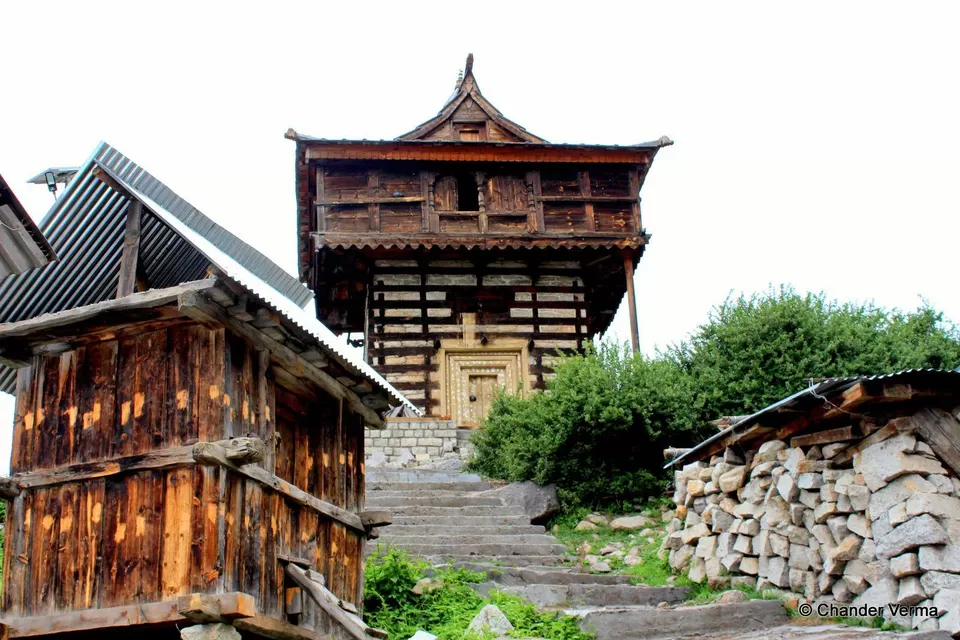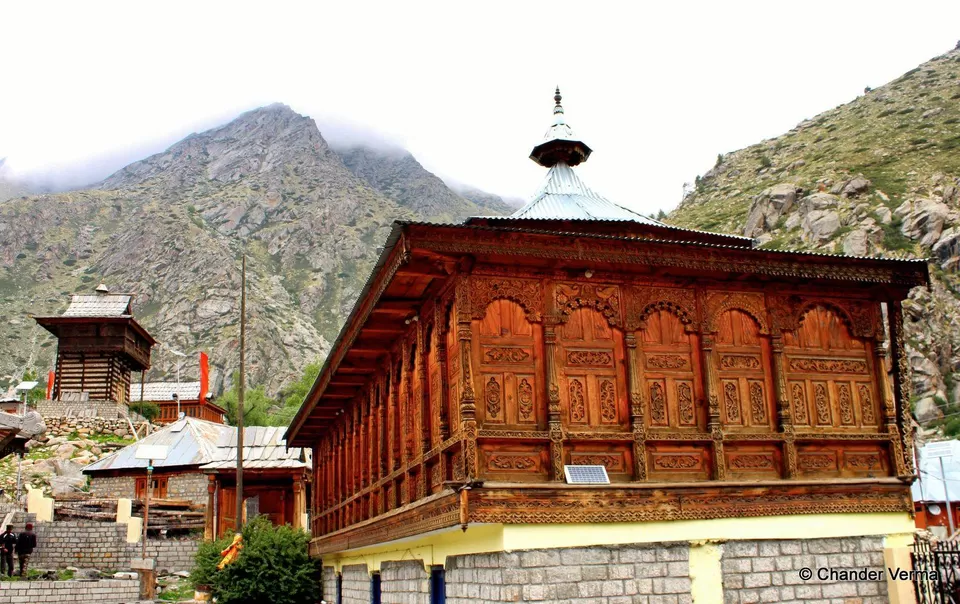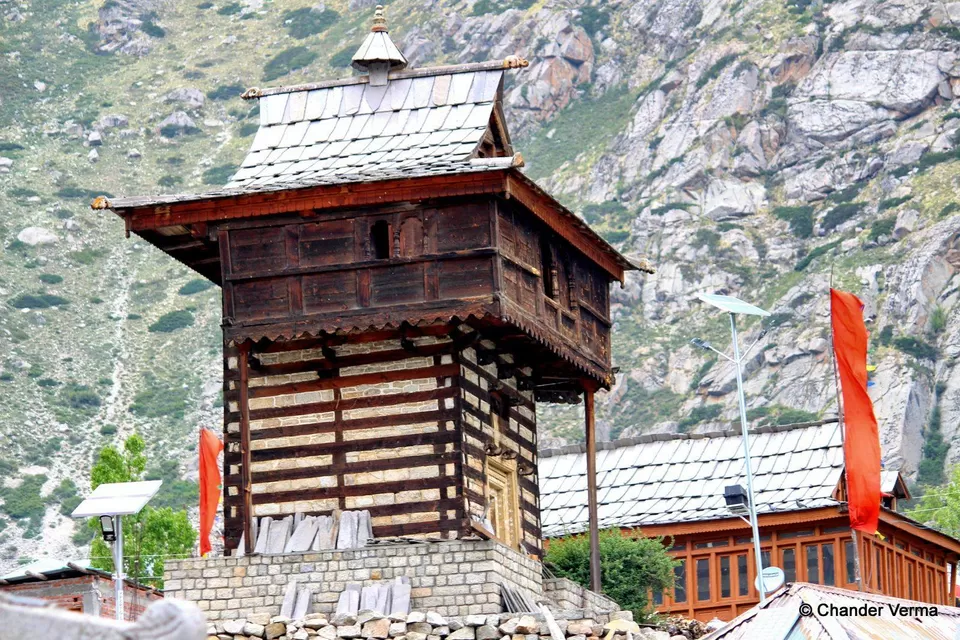 The powerful goddess of Chitkul is the only non-Buddhist deity to which respect must be paid by the Parikrama pilgrims. It is believed that the local Deity is related to the Deity of Gangotri and till recently the locals would carry the Deity to Gangotri on foot over high mountain passes.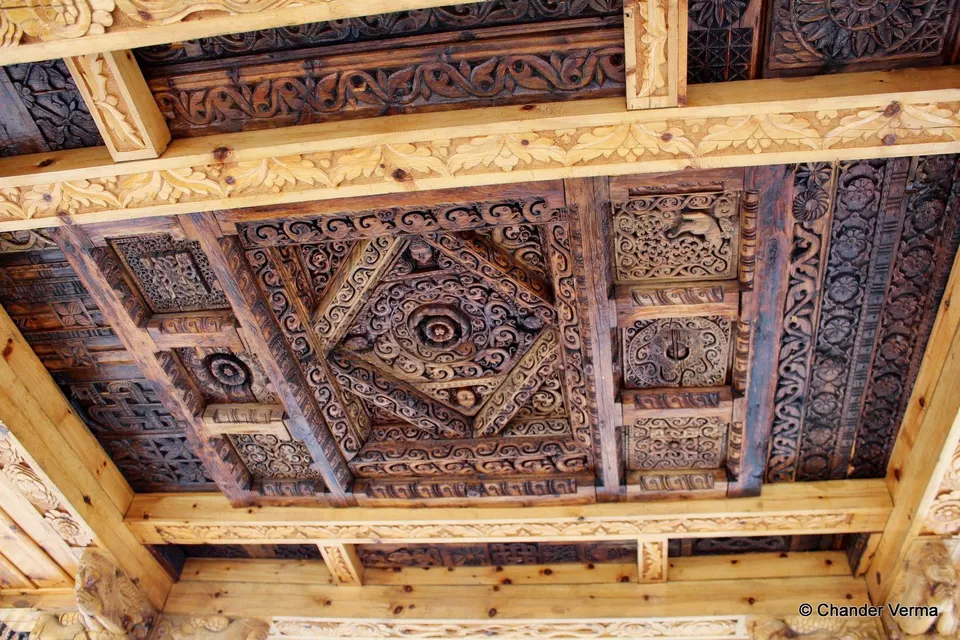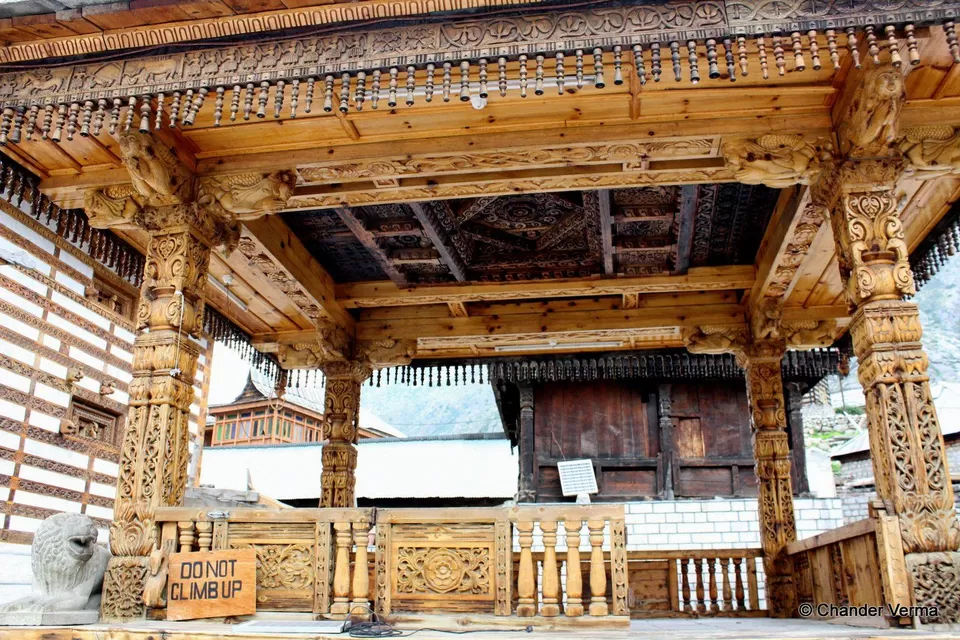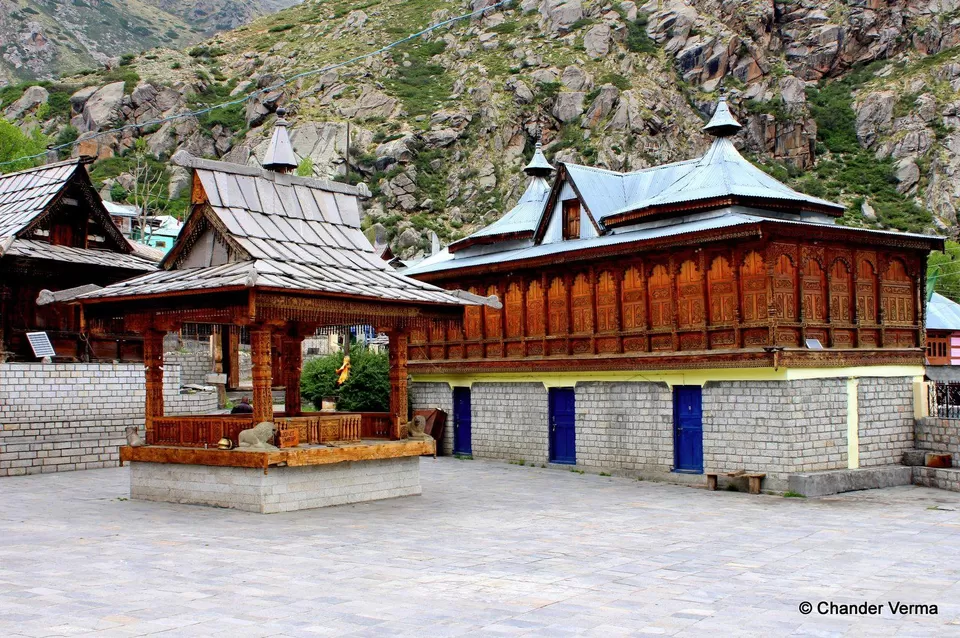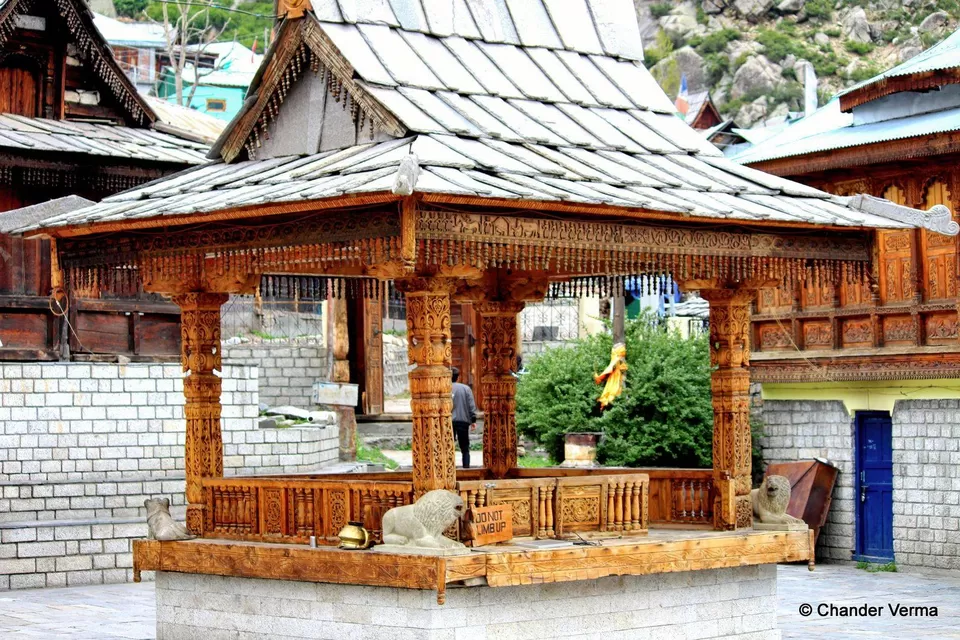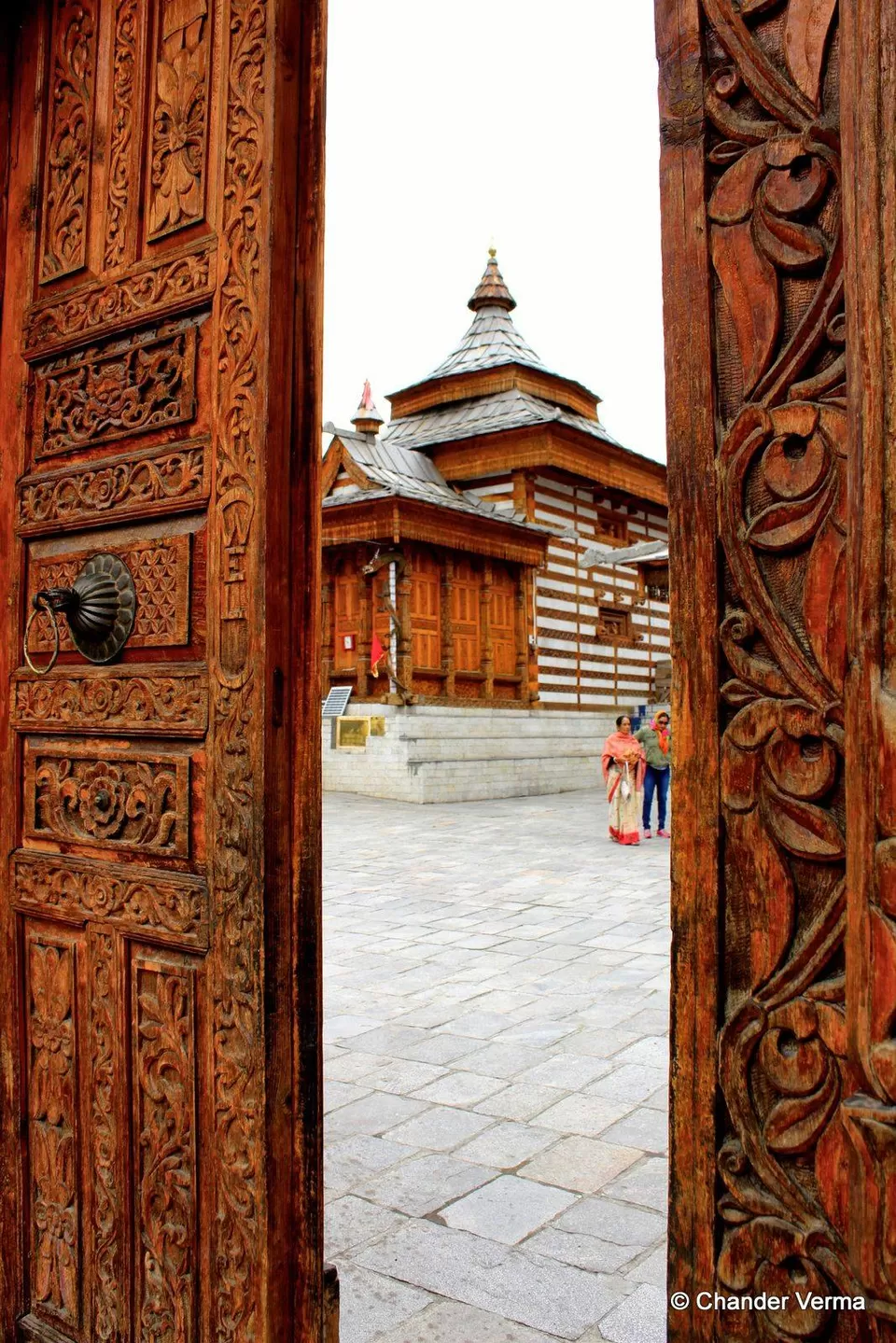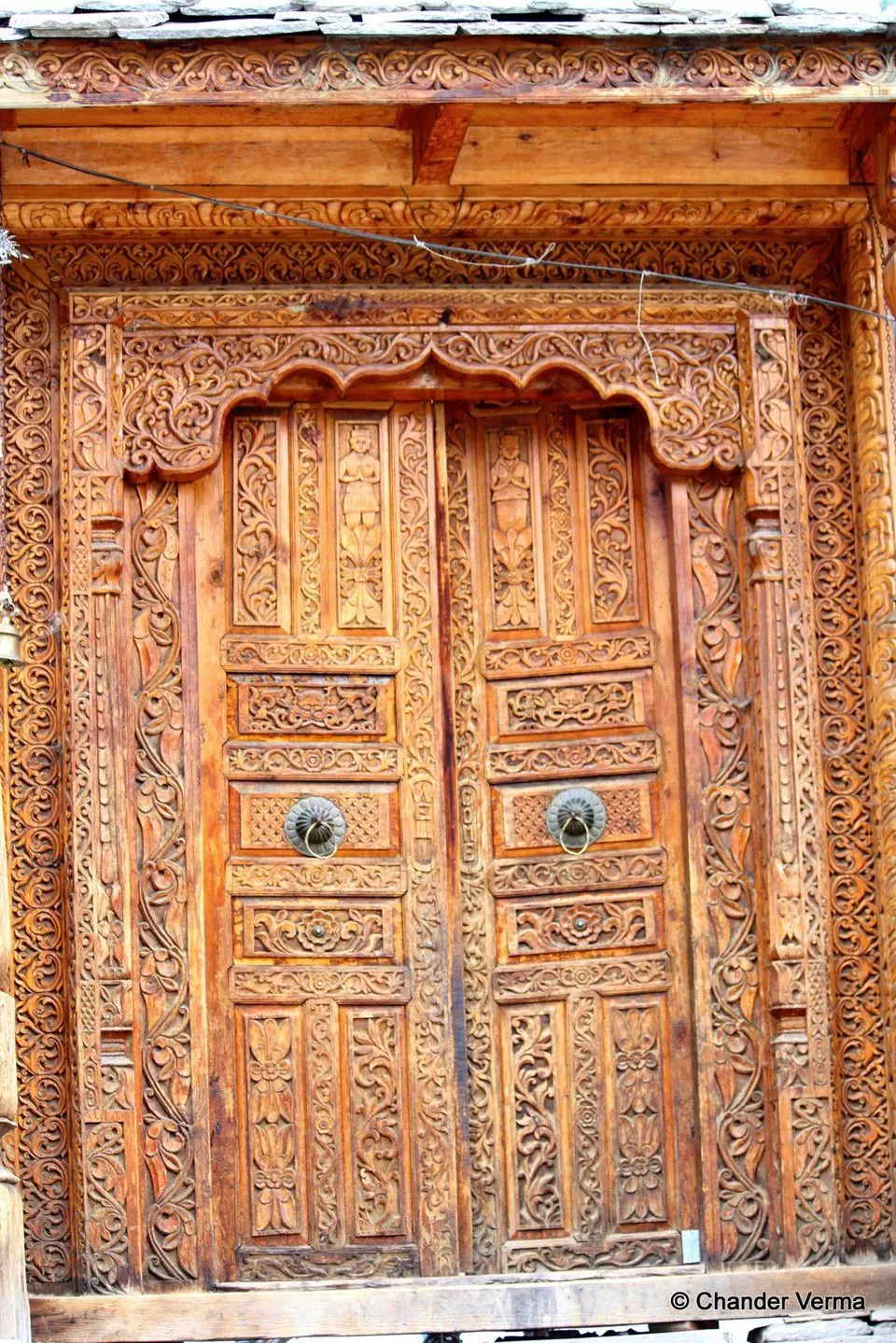 The Kagyupa temple in Chitkul has a highly valued old image of the Shakyamuni Buddha, a Wheel of Life mandala and four Directional Kings on either side of the door.
Potatoes grown at Chittkul are one of the best in the world and are very costly.
Sangla to Tabo, Lahaul Spiti, HP (Day -4)
After staying over night at Kinner Camp, Sangla on day-4 we started off to Tabo early in the morning around 10 AM (believe me in Hills it is early). It was a scenic drive along the Spiti river and through breath taking adventurous roads.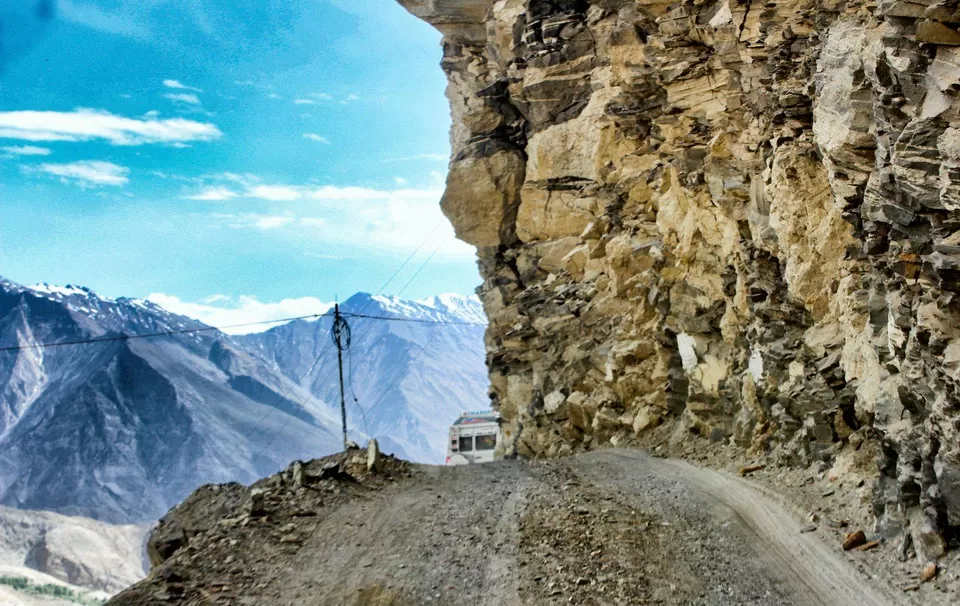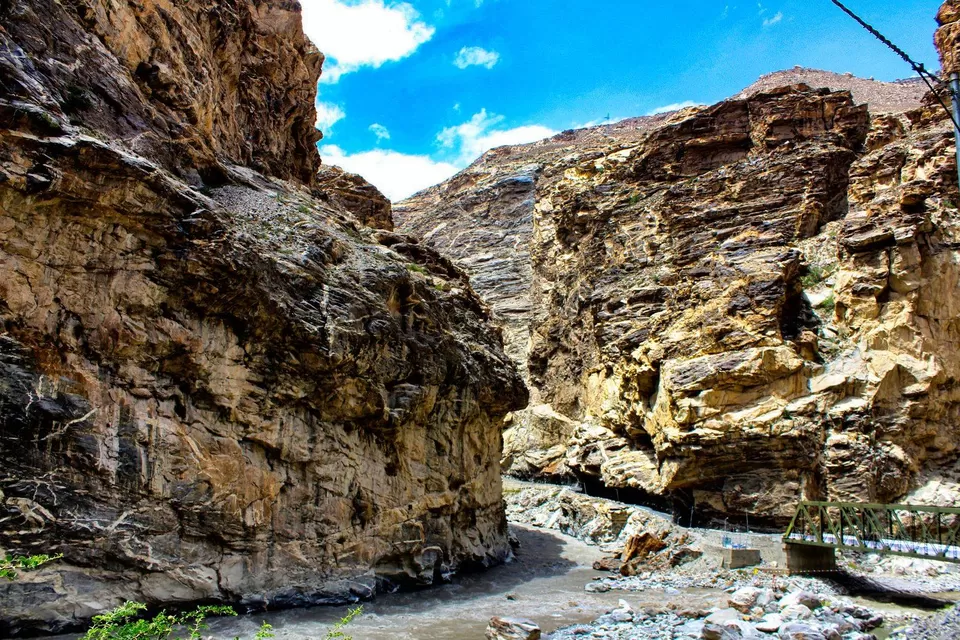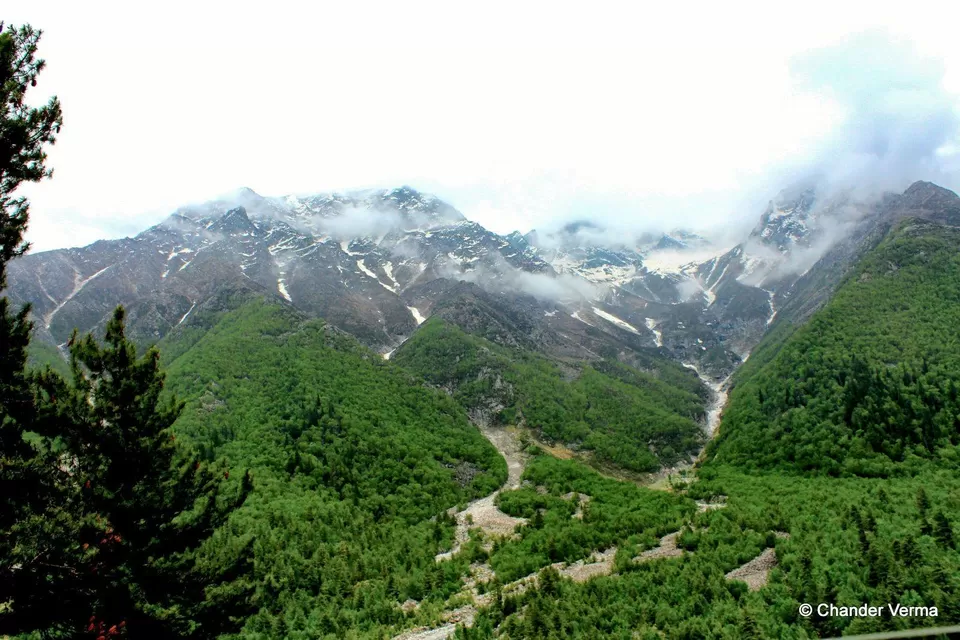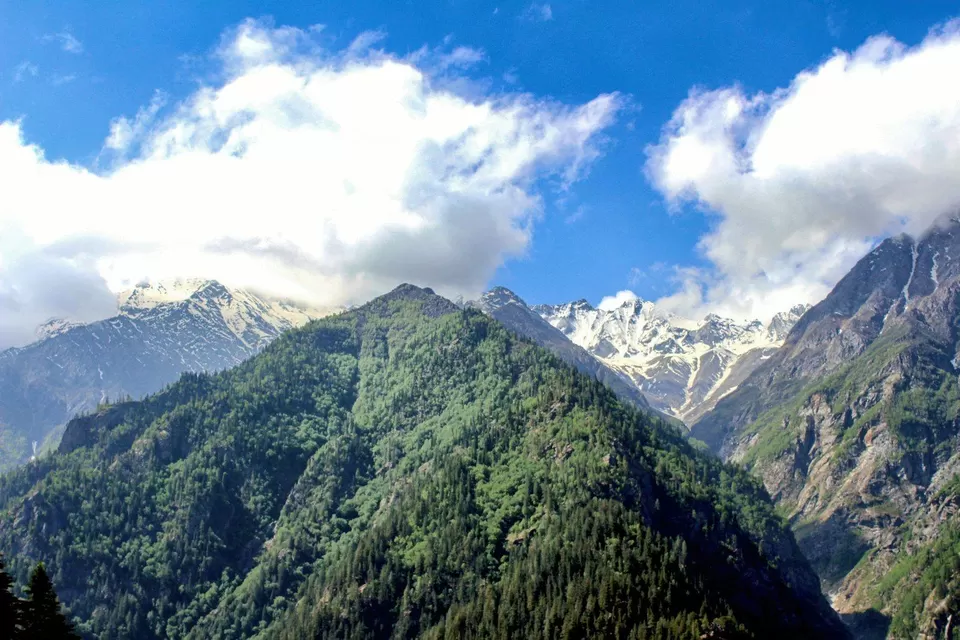 We reached Nako around lunch time and the food at local dhaba was out of the world type. They served Rajma, Besan Pakoda Curry, Black Grams with rice. Nako is famous for its natural lake, which was not really an attraction this time around due to less water. However, we had a lovely walk around the lake and through piercing little streets of Nako village.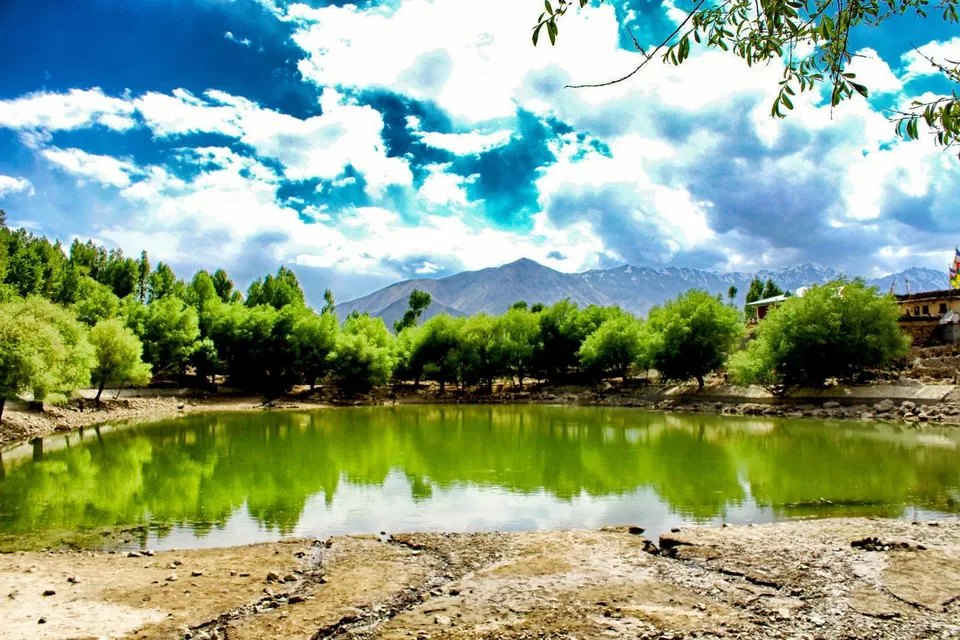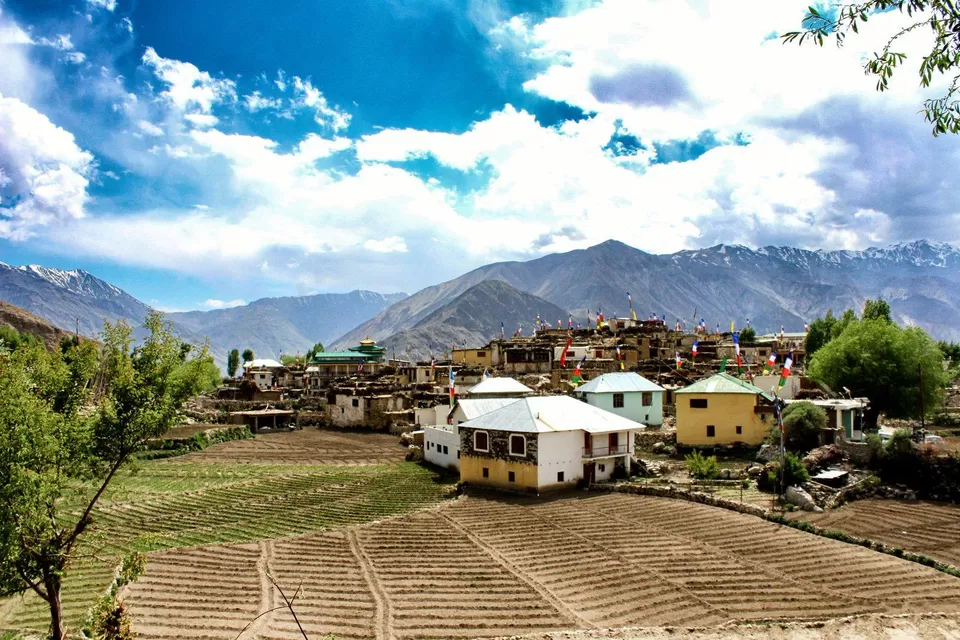 The Mummy Of Spiti Valley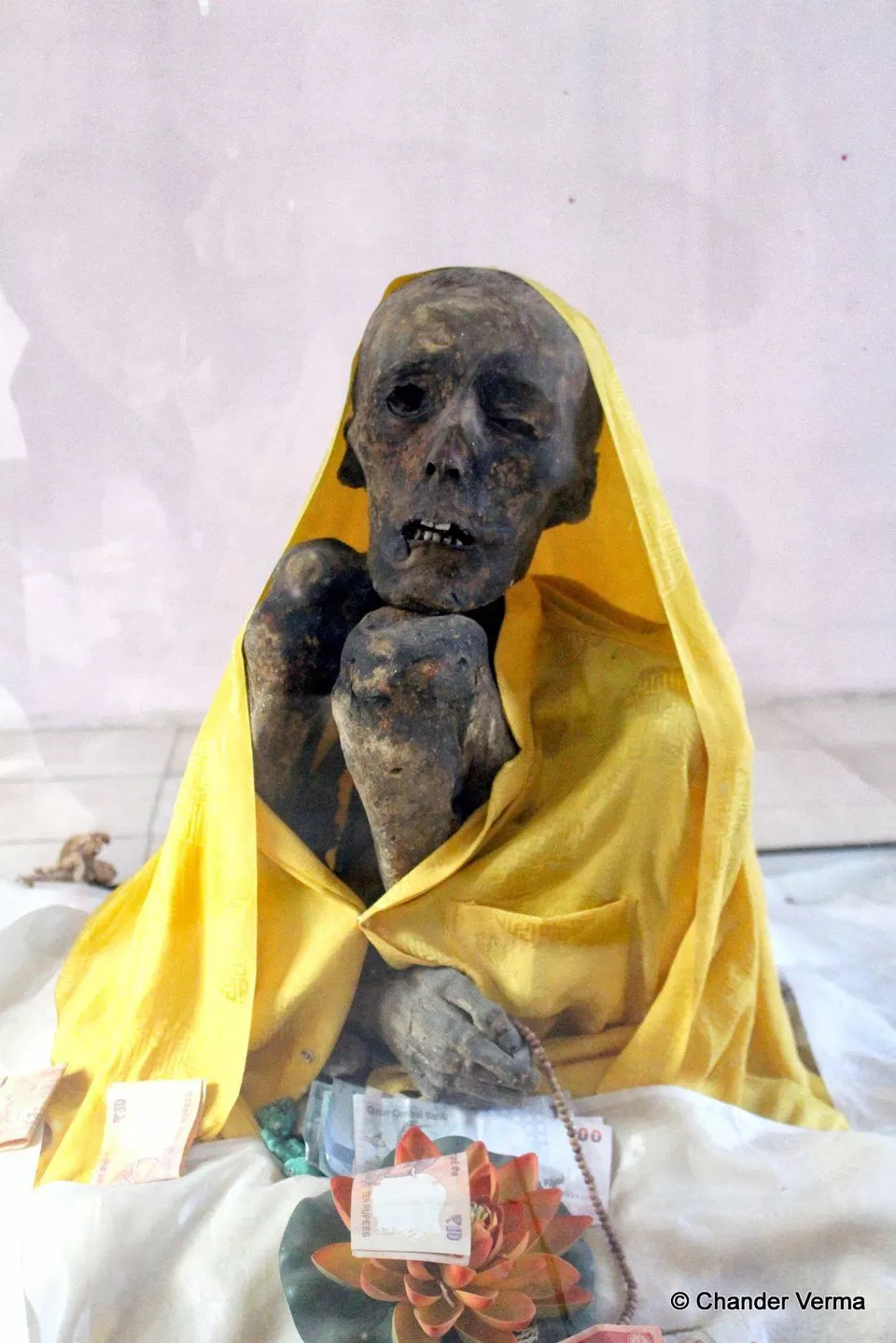 On our way from Nako to Tabo, we took a detour of about 10 km to reach a small village called Giu. Like other places in the area, this village is also an isolated habitation. This place is famous for a 500-years-old mummy of a Buddhist monk. The mummy has visible nails, teeth and hair without any sign of bandage or paste of chemical preservative, so by definition it doesn't qualify as a mummy. However, it is said that the body got buried beneath a glacier during an avalanche and remained there for hundreds of years till ITBP (Indo Tibetan Border Police) people found it during some road clearance project. It was then brought to Giu and placed here, and a small shrine was built around it.
The Mummy is believed to be of Sangha Tenzin, a monk from Gelugapa order. While there are no official records to claim this statement and the name could very well have been made up by the villagers, there are certain scientific facts that can be looked upon in this aspect. Carbon dating has revealed the Tibetan mummy dating back to the year 1475, making it over 500 years old. The Mummy was found in a sitting position [which it remains to be in till date] with a rosary in one hand, with all body parts intact and a strange belt running down its spine, from neck to lower parts of the body. This suggests that Sangha Tenzin, if that was indeed his name, was from a group of monks who were practitioners of "Zogchen", a highest form of meditation. The strange belt tied around the body could be a 'Gomthak' that Monks used to tie around their neck to their knee while meditating.
Gue Monastery is a newly built beautiful Buddhist Temple.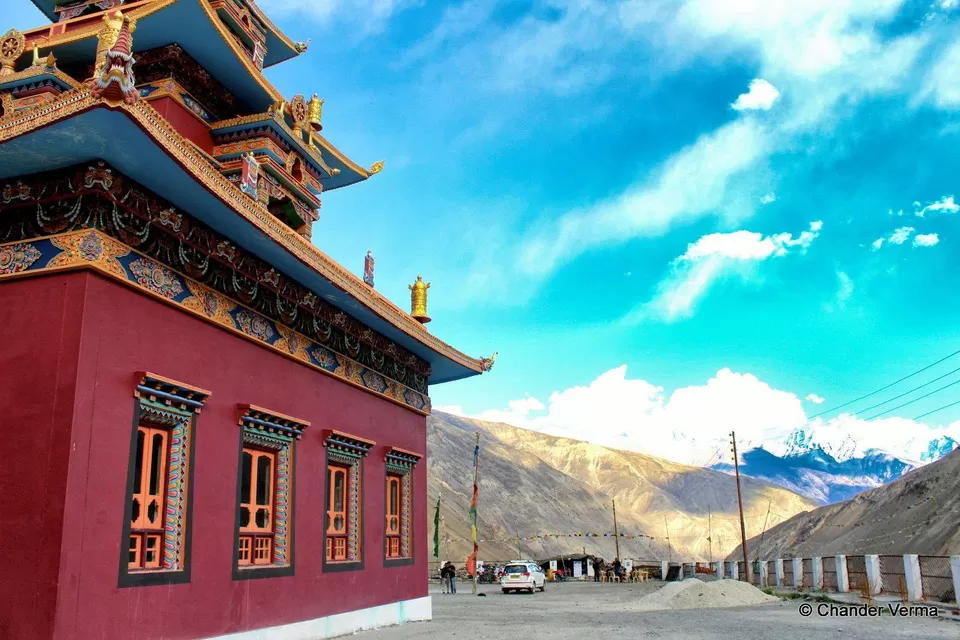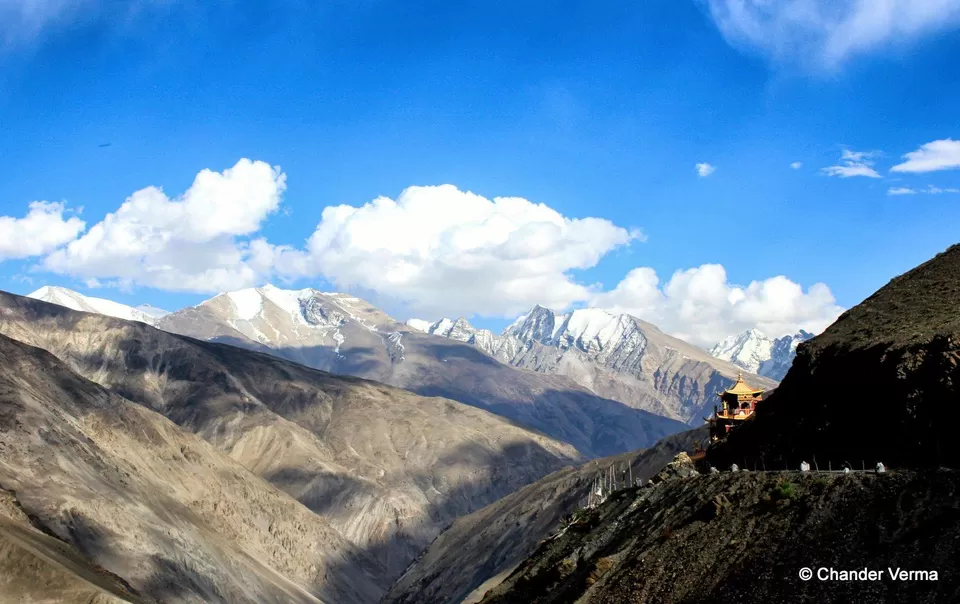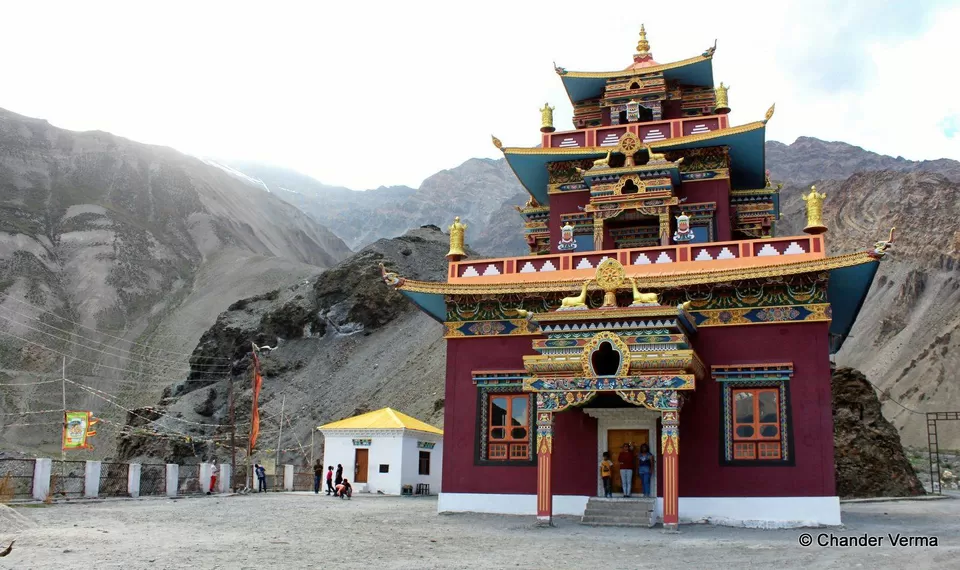 After day long adventurous drive, we reached Tabo in the evening. Tabo is a small concentrated town. We get to see all town like things and amenities here. Tabo is famous for its ancient Monastery.
Tabo Monastery
Tabo Monastery was founded by a Buddhist king (and royal lama) Yeshe O'd in 996 A.D. A renovation inscription says it was renovated 46 years later by Yeshe O'd's grandnephew, the royal priest Jangchub O'd. These royal patrons, the kings of the Purang-Guge kingdom, were descended from the ancient Tibetan monarchy. Their ancestors migrated to west Tibet in the 10th century. By the end of the 10th century their territory stretched from Ladakh to Purang and included all of western Tibet (ancient Zhang Zhung). Successive members of this dynasty built many monasteries along the trade routes linking the far corners of their kingdom.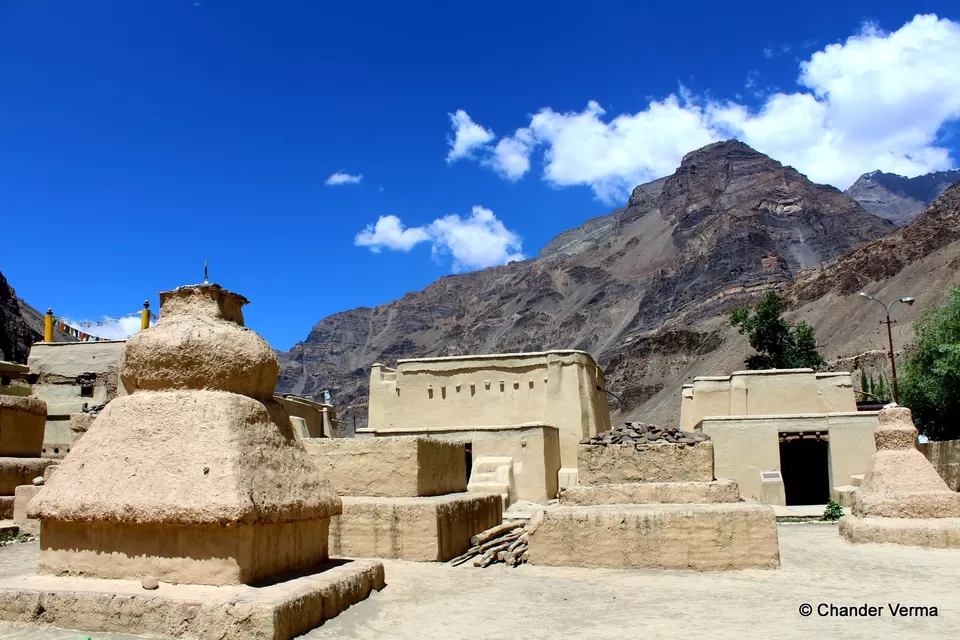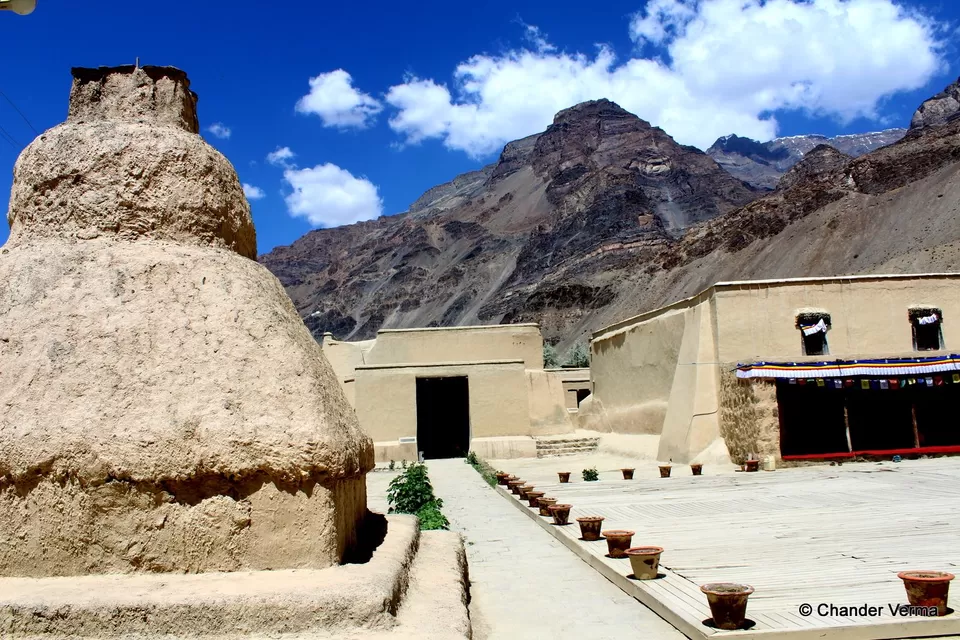 King Yeshe O'd was assisted in his missionary activities by his preceptor, a Tibetan lama from western Tibet, who became known as the Great Translator Rinchen Zangpo. He earned his title because of his prodigious activities of translating Sanskrit buddhist texts into Tibetan.
According to the Blue Annals, many Indian pandits came to Tabo to learn Tibetan language.
The monastery served as a centre of translation and learning, where Indian pandits met their counterparts, learned Tibetan, and contributed to the massive intellectual and cultural process known as the second diffusion of Buddhism (chi-dar) in Tibet.
Here the laborious process of translation (always conducted by a team of Indian and Tibetan scholars) was pursued.
Tabo Monastery was very much a place of religious studies.
Adjoining new building is The Serkong School. It was established by Tabo Monastery on 29 May 1999 (Serkong Tsenshap Rinpoche's 15th birthday). On that day each year, the students and teachers celebrate both the school's anniversary and Rinpoche's birthday.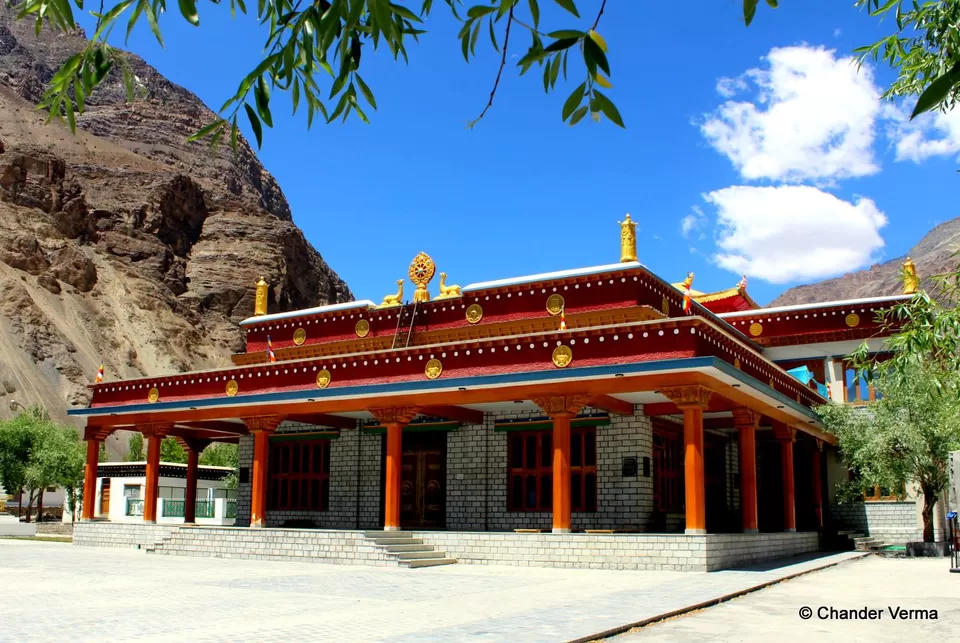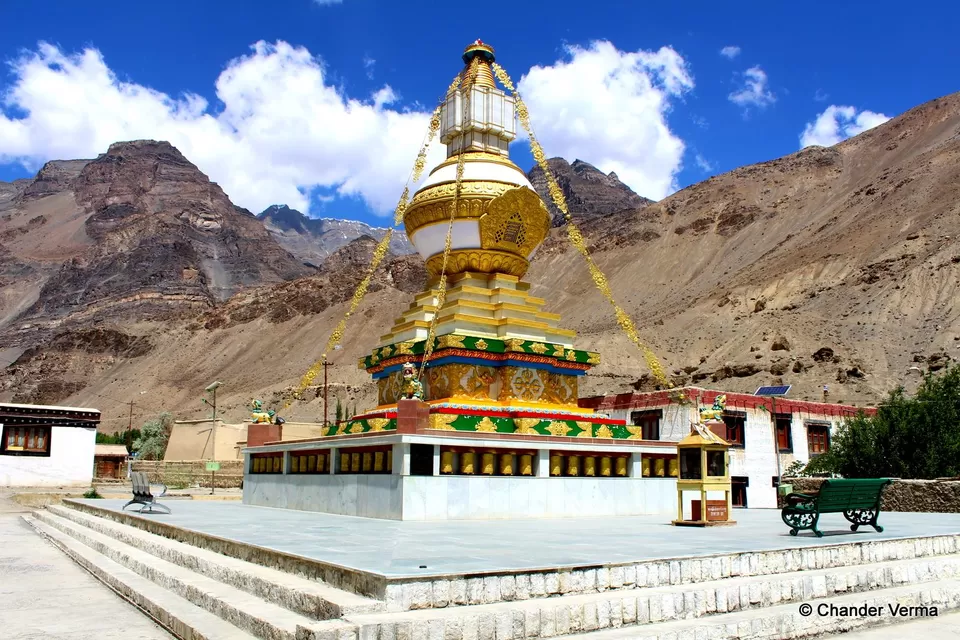 Frequent Searches Leading To This Page:-
luxury himachal tour package, himachal tour packages from mumbai for couple, tour package of himachal pradesh, himachal tour travel package, himachal trekking tour package