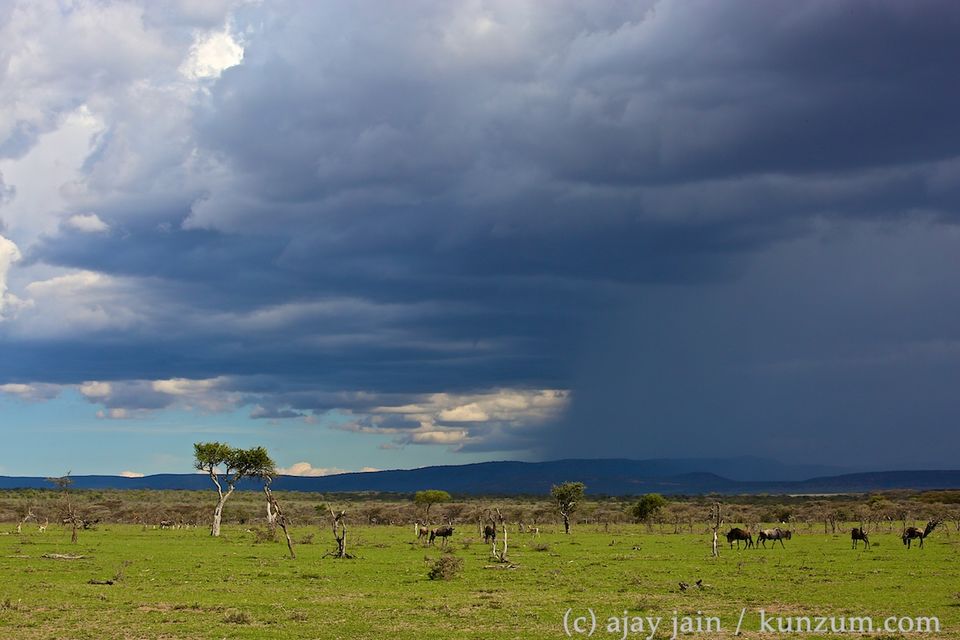 If you are already dreaming of a travel-filled 2016, then you don't need to make any other resolutions. If you are short of ideas, here is my recommended list. If you like it, all that remains is making a booking.
In this lifetime, Africa will feature on every travel list of mine, no matter the number of times I visit the continent. The eastern and southern regions of the continents have everything that you could ask for: Wildlife, adventure, tribes, landscapes, history, culture, events and more. From a few dollars a day to high end luxury, there is a trip for every budget. Africa is raw, it is beautiful, it is majestic. Life is believed to have originated in Africa - I say, this is where we should be spending a good part of ours.
2. Scandinavia and Northern Europe
I recommend this without having travelled to what is probably the most adventurous part of Europe. Much of the continent does not have wildlife to show, but you can spot polar bears, brown bears, beavers, cetaceans, arctic foxes, walrus, reindeer and many other exotic species in Scandinavia and the Nordic countries. Go deep inside volcanoes, climb sharp peaks, explore fjords, ski, drive over glaciers - in a ship, a helicopter, a dog sled or even on foot. Iceland, Finland, Norway, Denmark, Sweden and islands of the Arctic - I hope to make it there this year.
3. South-East Asia
The region had offered some of the most enduring portraits captured through camera lenses over a century - some tragic, some beautiful. Stories from Vietnam, Laos and Cambodia are the stuff legends are made of. People, villages, towns, markets, water bodies, events, history - the more you dig, the more will you find to narrate. Add gems in countries like Thailand, Indonesia and Malaysia, and you can see for yourself why the world wants to be in south-east Asia. I have personally done bits here but, from what friends tell me, I need to be spending much more time in the coming future.
Before you give that questioning look, let me clarify: These countries are safe to travel to. We live in difficult times, but there is no reason to stay away from this region based on perceived fears. I have travelled to both in the recent past, and have come back to tell the stories. Jerusalem is beautiful - despite being the eye of a religious and political storm for centuries. I can walk the cobbled streets and coastline of Tel Aviv for hours, or drive south to the Timna Park and on to Eilat on the Red Sea anytime. The Dead Sea is shared by Israel and Jordan - I wish one could sail across. But drive or fly across you can, with wonders awaiting in the kingdom. Petra is an astounding display of human capabilities, while the Wadi Rum shows what nature can create. I will leave it you to discover all of it for yourself.
5. Australia and New Zealand
The popularity of these countries might make their inclusion sound like a cliché, but it all depends how you plan your travels. I have been to Australia nearly two decades back, but impressions still serve as an appetizer whetting my appetite to go back. When I do - hopefully in 2016 - I will hire a SUV and hit the road. And keep driving for as long as I don't need to return. I am sure the experience will only reinforce the image I have of the world down under, and add these to my list for subsequent years too.
- Ajay Jain is a travel writer and photographer, and has authored many books. He blogs at Kunzum.com and can be reached at ajay@ajayjain.com