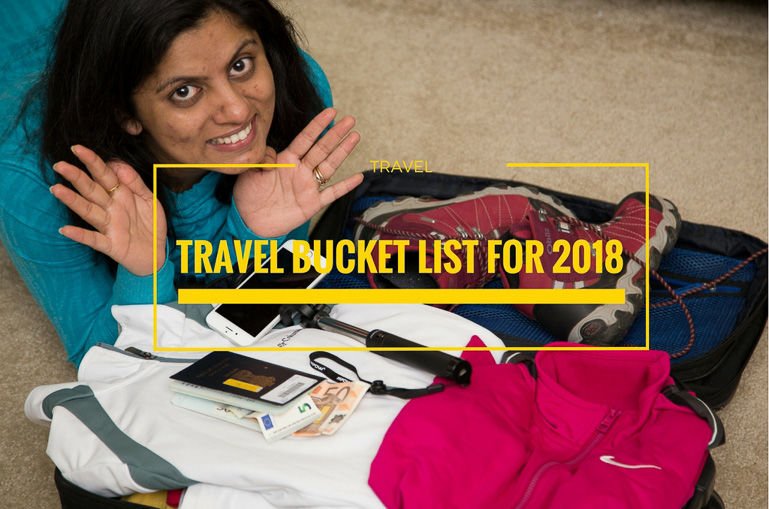 Wow! We have almost reached the end of first month of 2018 already. Time is literally fleeting and I think I will say it for all if us – 2017 ended way too soon :) . Every year starts with some resolutions – we all know how does that go , some promises – yes meant to be broken and some plans – which are too flexible and prone to change. While resolutions and promises are something I am worst at , I can definitely make good plans . Especially when it comes to travel. 2017 for me was a year of Travel. I visited plenty of amazing places, and if I look back , apart from my planned destinations , there were few wildcard entries too. You can find all my 2017 travels here and here. Keeping up the momentum , here is my travel bucket list for 2018. Fingers Crossed :)
1) Bali :
Southeast Asia is traveler's heaven and it has eluded my itinerary for a longtime now. Besides bang-for-your-buck factor , Bali made to my travel plans because of stunning scenery and some very good hiking options. Boston winters are brutal and I am planning Bali vacation as a true escape from Boston's snow madness. Exotic weather, laidback atmosphere; spicy food and rich heritage – trip to Bali is going to be legend—– wait for it —— dary --->; Legendary.
Note : Indians do not need to apply for Visa for Indonesia which means I do not have to go through the entire process of collecting visa documents , take an appointment etc etc. A total win – win.
2) New Zealand :
Travel destination of the year – as per every major travel magazine , there is no doubt that New Zealand is a stunner. It is one destination which has everything -mountains, rugged coastlines, lakes, fjords, alpine glaciers, geysers, volcanoes, endless green valleys, and offshore islands. And if you know us by now , me and Manhar are sucker for landscape photography. Besides photography , hiking in fjorlands is on top of our bucket-list. Traveling to New Zealand will also bring my total number of continents I have been to as 6, with only Antarctica remaining .It is going to be an expensive vacation, so we have kept it for early November this year – gives us enough time to plan really carefully.
3) South Africa :
For South Africa , we plan to do a road trip – from Cape Town to Johannesburg. Now you might be thinking , why road trip ? South Africa has quirky and attractive things to do at every mile. It is hard to decide what not to do , so by doing road trip – we will make sure that we hit all the right spots and get a true taste of the country. We are aiming to make this trip a perfect blend of touristy things like Kruger National Park , the classic Garden Route , the Golden Mile etc and then not so touristy things like Tulbagh Winelands , Nieu Bethesda and Namaqualand region. Ofcourse , planning is underway but guess what is that one thing in bold letters and underlined several times at no. 1 spot —–PENGUINS. Not sure how much time we will have in South Africa , but Penguins is one thing that I am not going to miss for sure.
4) Alaska:
The last frontier of USA , Alaska has world's largest bears and is home to the tallest North American peak. Only in Alaska can you meet a moose, walk on a glacier and explore a vast, natural park all in a single day. While we certainly plan to indulge in some hiking , wildlife spotting is on top of my agenda. Last time I went to Yellowstone with a hope to see some grizzly bears – could not see a single one , I was so so so disappointed. But knowing that Alaska has the largest population of bears in US , I am really hopeful that this dream will come true. Also we might get accompanied by our parents on this trip so we have kept cruise on our cards too.
5) Hiking the Alps :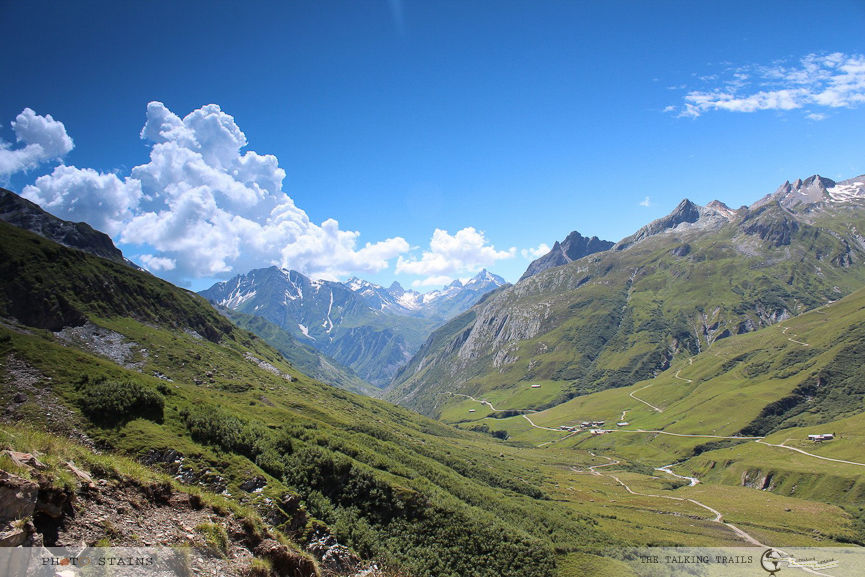 Hiking in Patagonia last year inspired us so much that we plan to keep a dedicated trip just for hiking , this year as well. This time we plan to hike the Alps. The multi day hike on our agenda is Tour du Mont Blanc . It is a 170km route which encircles Western Europe's highest mountain, crosses through 3 different countries and has some of the most dramatic alpine scenery in the world. I will definitely need a vacation after this vacation ???? .
If you have any of these destinations on your bucket list , do leave a comment below. Lets exchange some travel tips , what say? I hope you have itching feet for 2018 too. Do share your travel plans in the comment below. Thank you so much for stopping by.
What have you decided for 2018? Care to share?
For the daily doze of travel inspiration follow me here :)
Frequent Searches Leading To This Page:-
New Zealand Guided Tours, Family Holiday Packages Nz, New Zealand Local Tour Package, Adventure Holidays New Zealand, New Zealand Group Tour Packages, New Zealand Land Tour Package, Best New Zealand Holidays, South Africa family tour packages